Shanghai Entertainment Guide - For family fun, recreation, and relaxation
Shanghai Entertainment Guide - For family fun, recreation, and relaxation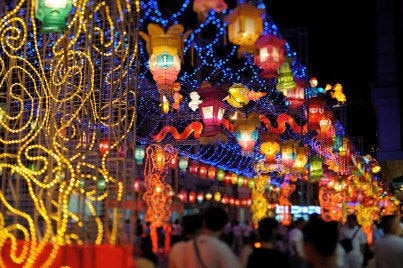 A trip to Shanghai and experience an art of cosmopolitan living, with most of the Shanghai's entertainment options in the vein of shopping, dining and going out.
The Shanghai nightlife explodes, when the club and bar scene ignites. Shanghai has hundreds of bars and lounges as well as dozens of well-known dance clubs featuring guest DJs. The most popular after-hours districts are on either side of the Huangpu River, with the biggest crowds buzzing around the Bund and Pudong's mega-hotels .

Visitors traveling to Shanghai also have the chance to enjoy the local culture and Chinese arts though this kind of activity isn't as prevalent as in other Chinese capitals with deep historic roots. Chinese opera, theater and classical music (both Chinese and Western) are performed at select venues throughout town.


Visit Shanghai's Bars and lounges
The major hotels on either side of the Huangpu River have lounges perched high in their upper levels. These places are hip and swanky, with premium prices to match the view. There are dozens more hip bars and lounges on the Bund or on lesser known avenues like Henghshan and Tongren.


Party on and The Shanghai Dance clubs
As one of the best places to party in China, Shanghai hosts many outstanding dance clubs and discos. In the past, the best venues employed foreign DJs to generate excitement, but local talent has been on the rise in the past few years.


Family Activities in Shanghai - Bowling
Bowling took off among Shanghainese in the 1990s and remains a popular pastime. As it has been embraced by the masses, this is an affordable diversion for anyone looking for a change from the shopping and dining scene. Bowling halls are found in dedicated centers as well as in a few hotels.


Golf in China – Shanghai Golf
While outdoor activities aren't Shanghai's strong suit, golfing has been a longtime favorite activity with affluent locals and is a viable option for visitors during summer months. Sheshan International Golf Club has hosted the likes of Tiger Woods and other golf legends. There are several other world-class courses with relatively high green fees.


Shanghai Chinese opera
Shanghai may not have a burgeoning traditional arts scene, but there a few venues where visitors can take in Chinese opera. The two most popular venues are in Huangpu (Yifu Theatre, phone: +86 21 6351 4668) and the French Concession (Kunju Opera Troupe, phone: +86 21 6437 1012).