Family-Friendly Activities and Attractions in Dubai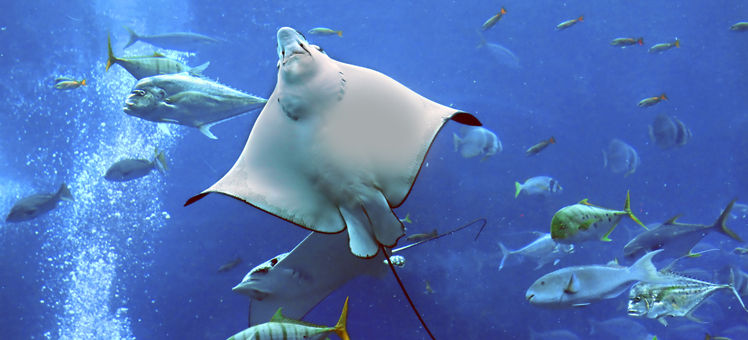 Families have a pick of vast water parks, air-conditioned malls, and indoor entertainment centers, all offering relief from the heat. Jumeirah and the Marina are lined with beaches and playgrounds geared up for little ones. Even getting around can be fun, with transport options ranging from wooden sailboats to bouncing dune buggies.
Water parks and skiing
Temperatures are high in Dubai all year round, so family holidays need to factor in plenty of water, shade, and air-conditioning. Many of the city's ultramodern attractions are designed with this in mind, and wintry conditions are created just for fun in high-tech theme parks and leisure complexes. Here on the edge of the desert junior snowboarders, ice skaters, and water babies can enjoy all of their favorite hobbies.
Ski Dubai
For a break from Dubai's sand and surf, families can retreat to this popular snow dome. Children can spend the day boarding or skiing the slopes, and swooshing along on toboggan rides.
Mall of the Emirates, Al Barsha 1, Dubai. Tel: +971 800 386
Ski Dubai website
Aquaventure Waterpark
Dubai is awash with water parks, perfect for fun-loving adults and children of all ages. Aquaventure Waterpark is the only one where you whizz through a "shark-infested" lagoon on a slide called Leap of Faith.
Atlantis The Palm, Crescent Road, The Palm Jumeirah, Dubai. Tel: +971 4 426 2000
Aquaventure Waterpark website
Beaches and parks
Dubai is packed with green spaces and white sand beaches where kids can hop, skip, and jump. Many hotels have exclusive access to their own stretch of shoreline, while the well-tended waterfront gives families room to play in the surf and picnic in the shade.
Al Mamzar Beach Park
Parents can usually find a quiet spot for their little ones at one of Al Mamzar's 5 sheltered beaches, which are clean and fringed with crystal-clear water.
Al Mamzar, Dubai. Tel: +971 4 296 6201
Al Mamzar Beach Park website
Creekside Park
This leisure hub is home to a dolphinarium, Children's City learning center, and Wonderland theme park. Young adventurers can take to the sky in the cable car, and to the water in a wooden dhow.
Between Al Maktoum and Al Garhoud Bridge, opposite Rashid Hospital, Dubai. Tel: +971 4 336 7633
Animal encounters
Falcons in the air, dolphins in the Gulf, camels on the sand - the land and water around Dubai teem with local wildlife. There's a small zoo at Jumeirah and an impressive aquarium and underwater zoo at The Dubai Mall, but children can also meet these animals on nature reserves.
Al Marmoum Camel Racetrack
From December to March, this stadium reverberates with the sound of thundering hooves as robot jockeys ride camels to glory.
Al Ain-Dubai Road, Al Marmoum, Dubai. Tel: +971 55 6760006
Al Marmoum Camel Racetrack website
Ras Al Khor Wildlife Sanctuary
Dubai was built on a coastal zone of salt flats, marshes, and mangrove swamps, over 600 hectares of which are now protected. Hundreds of species of birds roost here, and kids love the glowing pink flocks of flamingos.
Oud Metha Rd and Ras Al Khor St, Al Jaddaf, Dubai. Tel: +971 4 606 6822
Ras Al Khor Wildlife Sanctuary website