Shopping in Jacksonville - Outlets, Markets, and Handcrafts
Shopping in Jacksonville - Outlets, Markets, and Handcrafts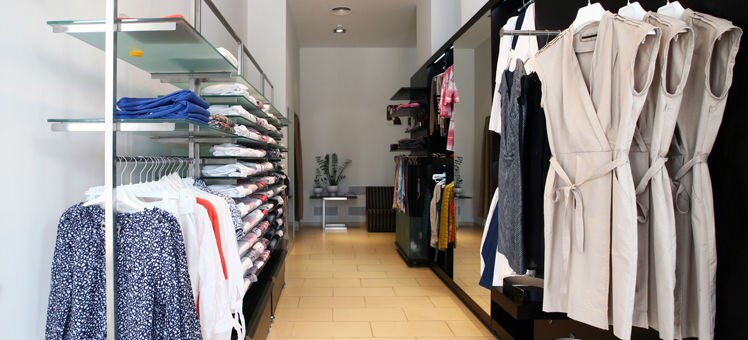 As the continental USA's largest city by area, Jacksonville's varied shopping districts could fill a week's itinerary easily. Visitors will find brand-name outlets, boutiques, and handcrafted goods in Jacksonville's distinct neighbourhoods. Head to the beach for cute beachwear and knickknacks, or to Riverside for locally made artsy finds. Several outdoor malls provide shoppers with a little bit of everything.
St. Johns Town centre mall
This upscale outdoor mall features over 150 stores such as Louis Vuitton, Apple, and Tiffany & Co. Located in downtown's Southside, it houses stores that you won't find in any other Jacksonville shopping area, and has outdoor features that include a turtle pond, palm trees, and a dog park. A dozen restaurants, including P.F. Chang's and California Pizza Kitchen, provide plenty of lunch or dinner options post-shopping spree.
Louis Vuitton, River City Street, Ste. 101, Jacksonville 32246; Tel: +1 904 645 1740; Website: Louis Vuitton

California Pizza Kitchen, 4712 River City Dr., Ste. 105, Jacksonville 32246; Tel: +1 904 421 0179; Website: California Pizza Kitchen
Southside mall
A sister mall to St. Johns Town centre, The Avenues boasts department stores like Belk alongside retailers like Banana Republic and Victoria's Secret. In total, this mall contains over 1 million square feet to explore within its 2 indoor floors, including a 2-story JCPenney, Dillard's, and Forever21. It's also located just minutes away from St. Johns Town centre, so mall-goers could hit both in 1 day.
Downtown shopping at Jacksonville Landing
At Jacksonville Landing you'll find several carefully curated shops aimed at giving shoppers a taste of local fashion, accessories, and gifts. Find original artwork depicting Jacksonville, or become a piece of art yourself at Bill's Caricatures. Finish your day at a riverside restaurant or listening to live music at The Landing's outdoor stage.
Arty Riverside
Shoppers seeking something different will like Riverside. On Saturdays, the space underneath Fuller Warren Bridge comes alive with arts and crafts vendors at Riverside Arts Market. Enjoy live music as you stroll between booths and nibble on offerings from gourmet artisans. Visit Riverside Market Square and Five Points for eye-catching jewelry, trendy fashion items, and globally curated goods. Midnight Sun has Bali-sourced goods like sterling silver jewelry and wood carvings.
Outlet shopping
Head south 30 minutes to find St. Augustine Premium Outlets. Its 85 outlet stores offer major savings on popular brands like J. Crew, Tommy Hilfiger, and Converse. Everything from designer fashion, home goods, specialty items, jewelry, and shoes fill the indoor and outdoor spaces, and a traditional food court sits midway for a convenient break and refreshments.