Tips for Making the Most of a Vacation in Mysore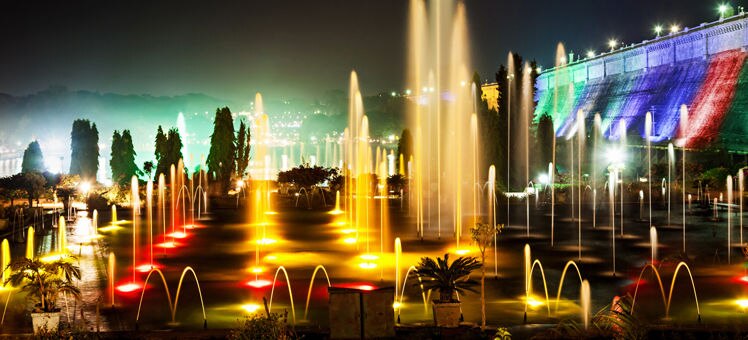 Mysore is known as a tolerant and safe city, and has excellent transport connections to other Indian cities by plane or train. Most citizens are Hindu, but there are sizeable Muslim and Jain communities too, giving an interesting religious mix. Mysore has embraced its heritage, and this regal history is felt through its architecture and centuries-old traditions that are still celebrated and preserved.
Best time to travel
Mysore's summer hits in March and lasts until June, when daytime temperatures reach around 34 degrees C (93 degrees F). Winters are cooler, with temperatures staying in the 20s from November through to March. This is the best period to visit, especially if you wish to avoid the monsoon rains during July to October. During the Dasara celebrations, hotel rooms fill up quickly and prices are hiked, so book ahead if you're visiting in September/October. It's a special time to visit, when a range of cultural and musical events are organized that add to the carnival atmosphere.
Not to miss
Many people come to practice yoga at one of Mysore's renowned Ashtanga schools, or take traditional Ayurvedic treatments. The famous palaces, preserved colonial buildings, and fascinating Hindu temples are complemented by several parks and gardens, making it a scenic city to explore. Every year in September/October, the 10-day festival of Dasara is celebrated across India, and Mysore's festivities are particularly impressive. The maharaja's palace is illuminated every night, and the last day sees a procession of costumed elephants, brass bands, and garlanded idols. A further draw is shopping for the famed Mysore silks and perfumes in bustling markets and malls.
Getting around
Bengaluru International Airport (BLR) is 100 miles away, serving Indian cities and some foreign countries. Taxis are available at the airport for the 3.5-hour journey to Mysore. There are also frequent train connections with Chennai and other important destinations, as well as long distance bus services. Many city attractions are within walking distance of each other, or taxis and auto-rickshaws run around town. For day trips to Srirangapatna and elsewhere, it's relatively cheap to hire a car and driver. Buses also go to sites of interest in and around Mysore, or you may opt to take a guided tour.
Cuisine
Karnataka is known for Udupi cuisine, and the origin of famous dishes like masala dosa can be traced back to the state. Use of coconut, green chili, and tamarind give local cooking its specific flavor, and Mysore dishes are not as spicy as in other parts of the South. Vegetarian food is most widespread, and all over the city centre you can find cheap canteen-style restaurants serving up the full range of South Indian specialities. High-end hotels and bistros offer European cuisine, plus there are numerous cafés. Also found throughout town are restaurants serving up regional Indian favorites.
Customs and etiquette
Like everywhere in India, it's advisable to dress modestly and women will feel less conspicuous with legs and shoulders covered. When entering a temple or mosque, all visitors have to remove their shoes. You must negotiate the price before setting off in taxis or rickshaws, and haggle in markets and any shops that do not display a price tag. Tipping is not expected in small restaurants, and taxes and service charges are usually added in more formal establishments.
Fast facts
Population: 887446

Spoken languages: Kannada and Hindi, with some English

Electrical: 230 volts, 50 Hz, plug type C, D, M

Phone calling code: +91 (0) 821

Emergency number: Ambulance: 102; Fire: 101; Police: 100