Useful Tips - Getting the Most From Your Byron Bay Vacation
Useful Tips - Getting the Most From Your Byron Bay Vacation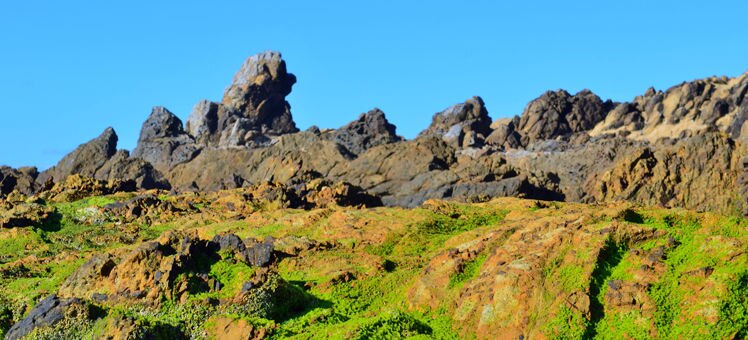 Byron Bay is famous for surf, sand, and sun, and for its dazzling coastal scenery. What sets Australia's easternmost tip apart from other beach towns however, is its particular laid-back vibe. Its heritage as a counterculture capital means you'll be able to enjoy a vast selection of cafés and restaurants, a thriving cultural scene, an array of alternative philosophies, and bustling nightlife - as well as superb beaches.
Best time to travel
Byron Bay has a subtropical climate with temperatures in summer - December to February - averaging 21 degrees C (70 F) to 28 degrees C (82 F) and 15 degrees C (59 F) to 21 degrees C (70 F) in winter, so you can enjoy the outdoors year-round. There are festivals scattered throughout the year, including Bluesfest at Easter and the film festival in March. The famous Community Market happens on the first Sunday of each month. Byron Bay can get crowded during school holidays, and it's also a popular destination for "schoolies" celebrating their new-found freedom in late November.
Not to miss
A walk along the Cape Byron Walking Track up to the lighthouse is a must, rewarding you with sweeping views along the coast, and perhaps a glimpse of dolphins or migrating whales. Byron Bay's beaches are legendary, so you should take some time off for swimming in the surf or relaxing on the sand. If you're looking for adventure, you can scuba dive at Julian Rocks, get up close to dolphins in a kayak, or learn to surf. And there's nothing like watching the sun set behind the dunes from the beer garden of the Beach Hotel.
Getting around
The nearest airports are Ballina (BNK), a 30 minute-drive away, and Gold Coast (OOL), which takes about an hour to reach. Brisbane is about a 2 hours' drive, and Sydney around 9 hours. There are also regular bus services from Sydney and Brisbane. Public transport is limited, but most destinations within Byron Bay are easily reachable on foot. The hinterland offers highlights like Mount Warning, Minyon Falls, charming villages like Bangalow, and bewitching scenery, so you should consider renting a car.
Cuisine
Byron Bay's singular mix of laid-back beach vibe, colourful individuality, and urban influence is reflected in its cuisine. Most restaurants emphasize seasonal, local produce from the many growers in the fertile surrounding countryside. The town is full of cafés where you can stop for a caffeine hit or a delicious, healthy meal. There's a big range of global cuisine, and restaurants to suit just about every palate and every wallet. And don't miss Byron Bay's modern take on good old fish and chips - best enjoyed with an ocean view.
Customs and etiquette
Byron Bay is about as relaxed and open as anywhere in the world, so social etiquette amounts to common good manners. The town's hippy heritage means that the locals are friendly and laid-back. Tipping for services is not mandatory in Australia, although rounding up the bill by 10 to 15 percent is customary in restaurants. Casual dress is fine in most places, although some upscale restaurants may have a dress code. Topless bathing is common, and part of Belongil Beach is clothing-optional.
Fast facts
Population: 5000

Spoken languages: English

Electrical: 230 volts, 50 Hz, plug type I

Phone calling code: +61 2

Emergency number: 000; 112 on cell phone