Upscale Eats and Seafood Shacks - A Look at Virginia Beach Dining
Upscale Eats and Seafood Shacks - A Look at Virginia Beach Dining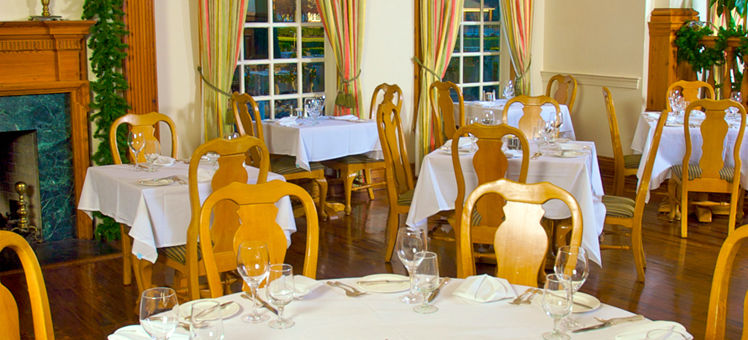 Seafood dominates the Virginia Beach restaurant landscape, which isn't surprising given its location. Most of the city's dining scene is concentrated near the coastline, where you'll find boxes of Old Bay seafood seasoning on every tabletop waiting to be sprinkled on fish, crabs, and oysters. neighbourhoods just west of the boardwalk, like Hilltop, feature casual eateries with international flair.
Typical dishes
Plump, freshly harvested oysters and line-caught fish are popular menu items, especially if you dine near the coast. Southern-style barbecue and soul food fare like fried chicken, collard greens, and cornbread are also staples.
Virginia Beach Boardwalk
Virginia Beach's main tourist neighbourhood is loaded with an eclectic bunch of restaurants. While there are a few along the boardwalk, the lion's share of the dining action takes place 1 block west of the promenade. The area with the most options is just south of 24th Street Park. Here, Tautog's Restaurant serves regional favorites like oysters Rockefeller and crab cakes from a 1920s seaside cottage. If you head to Neptune Park, you can enjoy Salacia's fresh seafood, prime steaks, and wines. Or, if you can't decide where to eat, you might want to consider taking a food tour.
Shore Drive
This laid-back north Virginia Beach neighbourhood is where the locals go when they want to hang out at the beach. The perimeter is dotted with seafood shacks and casual eateries that overlook the surrounding waters. Chick's Oyster Bar has a prime view of the creeks that feed into Lynnhaven Bay and Broad Bay. It's an ideal setting for slurping down shellfish or devouring a plate of fried flounder. The beachfront Lynnhaven Fish House serves up freshly caught fish along with a sparkling view of Chesapeake Bay, no matter where you sit.
Hilltop
This inland "neighbourhood" primarily consists of a trio of shopping centres that line Laskin Road. It is also home to one of Virginia Beach's highest concentrations of non-chain restaurants serving something other than seafood. Hilltop West Shopping centre is where you'll find Cotton Southern Bistro's menu of hearty breakfasts and made-from-scratch Southern favorites like chicken and dumplings. Fire and Vine is located across the street in the appropriately named Hilltop East Shopping centre. The menu here features steaks, chops, and pizzas prepared in a wood-fired oven.
Sandbridge District
Virginia Beach's other popular beachside tourist spot used to be a quiet residential area. The local food scene has responded to the increased presence of visitors by turning this area into a must-visit foodie destination. If you make your way to Upton Drive and snag one of Blue Seafood & Spirits' 60 seats, you can explore their menu of sophisticated, Southern-influenced seafood dishes. If you don't, there's always Whiskey Kitchen and its menu of over 40 whiskeys and gourmet pub fare, only 3 blocks away.
Discover
Find your perfect holiday in Virginia Beach
From 520 hotels.