Where to Eat in Launceston - From Bring-Your-Own to Fine French Dining
Where to Eat in Launceston - From Bring-Your-Own to Fine French Dining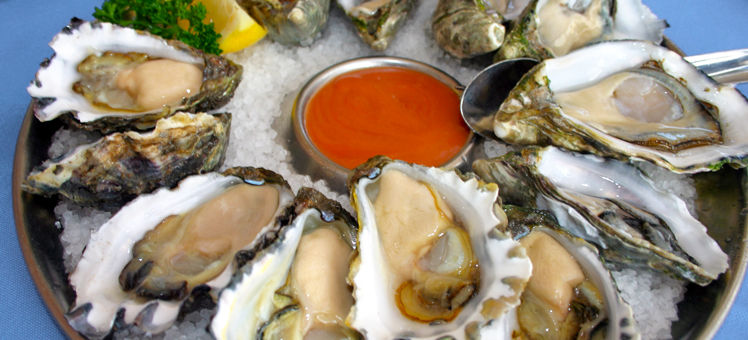 Many visitors travel to Launceston's Tamar Valley in search of vineyards and world-class pinot and Riesling wines. Others might enjoy the laid-back James Boag's Brewery tour to sample varieties of world famous ales and lagers made here. Dining options in and around Launceston range from fine-dining restaurants to casual cafés and ethnic eateries which allow you to "bring your own" (BYO) wine. In some hip wine and beer bars, this trend has caught on in reverse. You can bring in a pizza or snack to eat, leaving staff to concentrate on the best tipple to go with it
Typical dishes
The cool climate of the Tamar Valley produces punchy pinot noirs, while the crafted beers from Boag's Brewery have been a local icon since 1881. Try both with grass-fed beefsteak or Tasmanian salmon.
City-centre dining
Dotted around the city centre and Brisbane Street, you'll find a number of dining options in historic buildings. At Black Cow Bistro, try succulent, free-range Tasmanian beef, served with roasted garlic and smoky barbecue sauce, paired with a robust red wine. The Saint John Craft Beer Bar is the ideal place to relax and catch up with friends. You can bring your own food or buy snacks from the food truck outside, and wash it down with your choice from a huge selection of local and international beers and ciders.
Seaport eating
This part of town has a much more modern and contemporary feel than the rest of Launceston. You'll find imaginative fusions of Australian and Asian cuisine at the newly developed Marina. Mudbar, owned by the same people of Black Cow and Stillwater Restaurant fame, takes its waterfront location as inspiration for a light and fresh menu. If you are looking for something a little more casual, try Levee Food Co., which offers pizza, pasta, and seafood in Australian and Italian classic dishes. Fish and chips and also available here, for a take-out combined with a stroll along the estuary.
Eating in Inveresk
Just over the river, try the industrial-chic Blue Café Bar at the Inveresk cultural precinct, where you can take in exhibitions of emerging artists at the old rail yards. Enjoy strong coffee and an organic breakfast built around house-cured Tasmanian salmon. For lunch and dinner, you can order wood-fired pizzas and modern Middle Eastern-inspired dishes in an alfresco or indoor setting. What better sustenance for your day of cultural activities on this side of the river?
Tamar Valley wineries
You can't beat lakeside views among vineyards and English gardens while cozying up to a crackling fire. Award-winning Josef Chromy's winery and restaurant is a 10-minute drive south of Launceston, and open for wine tastings, lunch, dinner, or brunch during harvest. At the family-run Goaty Hill winery, cheese and charcuterie platters are offered as an accompaniment to wine tastings.
Discover
Find your perfect holiday in Launceston
From 70 hotels.