From Theater Lights to Natural Sights - Branson Is Fun For the Family
From Theater Lights to Natural Sights - Branson Is Fun For the Family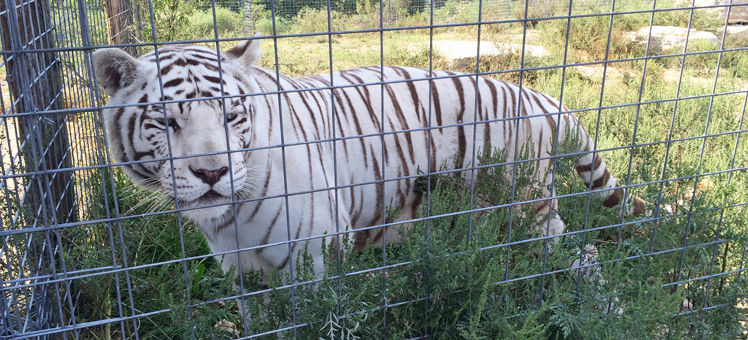 Branson offers a virtual embarrassment of family-friendly fun that will thrill members of all generations. As well as its lineup of musical performances geared towards kids, you can choose from spending the afternoon at an amusement or water park, museum, or zoo. To top it all off, its diverse landscape offers scores of activities for family members of all ages and activity levels on area lakes and wooded trails.
On the water
Renowned for offering great bass fishing, boating, and swimming options, Table Rock Lake also invites families to take advantage of its more than 800 miles of shoreline dotted with sandy beaches and picnic areas. Other family activities on the lake range from fishing trips and boat tours to dynamic kayaking and scuba diving adventures.
Branson Guided Fishing Trips
With fishing trips ranging from 4 to 8 hours, families can choose how long they want to spend hooking bass, trout, and catfish on area lakes. Guides specialize in teaching the sport to newbies, ensuring no one leaves empty-handed.
179 Earlbrook Road, Branson 65616Tel: +1 417 224 5108
Branson Guided Fishing Trips website
White River Kayaking
A fun choice for experienced parents and older kids, White River Kayaking takes beginner and expert sporting families to appropriate lake areas for kayaking, canoeing, and paddle boarding. They also offer bike rentals for speeding along the Branson lakeshore trails.
214 S. Commercial St., Branson 65616. Tel: +1 417 335 2210
White River Kayaking website
Caves for kids
Missouri is home to more than 6,000 known caves, and some are located less than a 1-hour drive from Branson. You'll find stunning features in these caves like beautiful rock formations, and they come complete with intriguing histories that will engage youngsters. In addition, many caves are connected to other attractions that offer kid-friendly activities like mining for gemstones, which makes spending a day at the caves a great rainy day option.
Talking Rocks Cavern
Located 18 miles from the city centre, this 1-hour tour takes visitors through the cave, where dramatic stalactites and colourfully lit walls reveal cathedral ceiling-like spaces above and deep drops below.
423 Fairy Cave Ln., Branson West 65737. Tel: +1 417 272 3366
Talking Rocks Cavern website
Fantastic Caverns
A 1-hour drive north of Branson, tour guides drive guests through the delicate and intricate formations of Fantastic Caverns. They also hold occasional classes for kids in natural history and cave study.
4872 North Farm Road 125, Springfield 65803. Tel: +1 417 833 2010
Fantastic Caverns website
Family fun above Branson
While there's certainly plenty happening at ground level throughout town, if you're a thrill seeker, you'll want to explore the city from up above, too, with zip lining and parasailing adventures. Families looking to join in the excitement of these popular activities have many options to choose from, including adventurous excursions after dark.
Adventure Ziplines of Branson
With 7 lines that can move people at speeds approaching 50 miles per hour, this conveniently located attraction in the heart of the theatre District should prove exhilarating to those who want a bird's eye view of the city.
501 N. Wildwood Dr., Branson 65616. Tel: +1 417 239 3030
Adventure Ziplines of Branson website
American Parasail
Kids 5 and older can be strapped into a parasail that soars 250 feet above Table Rock Lake. It carries up to 3 people at a time and the adventure lasts 10 to 15 minutes.
380 State Park Marina Rd., Branson 65616. Tel: +1 417 334 2628
American Parasail website
Dining out with kids
Though nearly all of Branson's eateries have families in mind, some restaurants are more kid friendly than others. Parents shouldn't have any difficulty finding spots that cater to young taste buds for meals and snacks. With the exception of the city's smattering of fine dining establishments, most have menus ready to please the pickiest of growing customers with traditional kid favorites like chicken fingers and macaroni and cheese.
Mel's Hard Luck Diner
If you and the kids haven't had your share of shows, this retro-themed diner delivers the music to your table - along with corn dogs and banana splits - courtesy of a singing waitstaff.
2800 West Highway 76, Branson 65616. Tel: +1 417 332 0150
Mel's Hard Luck Diner website
City tours
For a quick and easy introduction to Branson, you can grab the kids and catch the sights on a guided tour. Visitors can check out both Historic Downtown Branson and the lakes via a car that converts into a boat, or take to the skies on a helicopter tour. If you're interested in getting a wider view of the Ozarks, there's also the Branson Scenic Railway's 40-mile train ride.
Ride The Ducks
Rain or shine, this amphibious hybrid vehicle cruises around town and then splashes into the water to continue its Branson tour. During the lake tour portion of the 70-minute trip, kids get a chance to steer.
2320 West Highway 76, Branson 65616. Tel: +1 417 266 7600
Ride The Ducks website