Family-Friendly Reno - Action, Adventure, and Animals
Family-Friendly Reno - Action, Adventure, and Animals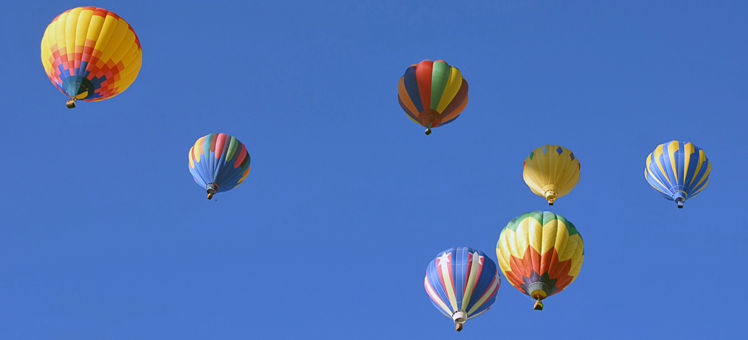 With its wealth of public parks, science museums, and zoos, Reno is ready to receive families looking for a fun-filled day out. You can choose from thrilling attractions like go-kart racing, a water park, and exhilarating airplane races, as well as outdoor activities like river kayaking, tubing, and boating. All combined, it makes a perfect setting for an unforgettable family vacation.
Water sports
There's plenty of action on the water in Reno and Sparks. The Truckee River cuts across Downtown Reno offering up a ton of activities in the city, while Helms Lake at Sparks Marina Park serves visitors and residents farther east. You can try fly-fishing for rainbow trout on Lake Truckee, or fish for cutthroat trout on Pyramid Lake, a 45-minute drive north. A 1-hour drive south to Lake Tahoe lands you in the perfect spot for jet skiing, paddleboarding, and parasailing during the summer and early autumn.
Truckee River Whitewater Park
This half-mile stretch of Lake Truckee within Wingfield Park offers light rapids between flat rock shores. Little ones can paddle the easier sections, while more experienced kayakers can navigate 11 different drop pools. You can also canoe, raft, and tube.
Sierra Adventures, Truckee River Lane, Reno 89501Tel: +1 775 323 8928
Truckee River Whitewater Park website
Sparks Marina Park
Created on a natural aquifer, Helms Lake at Sparks Marina Park is home to boating, scuba diving, windsurfing, fishing, and swimming during warmer months. You'll also find playgrounds and a dog park.
300 Howard Drive, Sparks 89434. Tel: +1 775 353 2376
Sparks Marina Park website
Amusement parks
From spending a day splashing through an adventure waterpark to zipping around an Indy racing-styled go-kart track at 40 miles per hour, you and your kids are sure to get your blood pumping in Reno. While some parks are geared towards teenagers and adults, many attractions provide entertaining activities for younger kids as well.
Wild Island Family Adventure Park
Wild Island packs an impressive amount of fun in one place. It comprises a water park, go-kart race track, bowling alley, video game arcade, laser maze, mini-golf course, and an all-ages obstacle course with slides and foam ball cannons.
250 Wild Island Court, Sparks 89434. Tel: +1 775 359 2927
Wild Island Family Adventure Park website
Need 2 Speed
If speeding through a go-kart track gets your adrenaline pumping, then Need 2 Speed is the place to visit. Teens aged 13 and up can get behind the wheel of an Indy electric kart with a 20 horsepower engine.
6895-B Sierra centre Parkway, Reno 89511. Tel: +1 775 851 7223
Need 2 Speed website
Science museums
Providing families with hands-on, science-based experiences, these venues expose children and adults to educational and entertaining exhibits. You can tour the cosmos, build a robot, climb a 3-story structure to learn about clouds, and check out a small-scale working model of the Truckee River. Galleries regularly feature interactive and ecologically minded displays for kids of different age groups.
Terry Lee Wells Nevada Discovery Museum
This museum focuses on science, math, and art installations. Your kids can explore a simulation of a cave campout and a tool shop that teaches the importance of repurposing and upcycling, while toddlers can play in a geothermal station.
490 South centre Street, Reno 89501. Tel: +1 775 786 1000
Terry Lee Wells Nevada Discovery Museum website
Fleischmann Planetarium and Science centre
The Fleischmann Planetarium is the University of Nevada's crown jewel. Its full dome screen shows 3-D movies of images captured from space and tours of planets beyond our solar system.
University of Nevada, 1664 North Virginia Street, Reno 89557. Tel: +1 775 784 4811
Fleischmann Planetarium and Science centre website
Zoos
Conservation and environmental responsibility are the driving forces behind Reno's zoos. They promote educational programs and hold special events that run the gamut from flashlight tours of nocturnal predators to watching cheetahs run wild in a secured clearing. Largely staffed with volunteers, you can also enquire about adoption programs whose proceeds help fund feedings for specific animals.
Animal Ark
Open from late March through November, Animal Ark functions as a nonprofit sanctuary for black bears, cheetahs, coyotes, tigers, wolves, and other animals. A 30-minute drive north of Reno, the zoo creates educational programs about wildlife and environmental issues.
1265 Deerlodge Road, Reno 89508. Tel: +1 775 970 3111
Animal Ark website
Sierra Safari Zoo
Animal-loving volunteers help Sierra Safari Zoo care for its more than 240 species, which include rare felines such as a liger (a lion-tiger hybrid) and Siberian tiger. Opened in 1990, it is one of the state's largest zoos.
10200 North Virginia Street, Reno 89506. Tel: +1 775 677 1101
Sierra Safari Zoo website
Kid's meals
As many casino resorts are built with multiple restaurants on the premises, they're often ready to attend to the dining needs of families. You'll also find small local chains and one of a kind eateries catering to kids throughout Reno. In addition to providing special kids' menus, many also offer games and crayons to occupy little hands until the food arrives.
Peg's
Big on breakfast, this Downtown Reno location of Peg's has a menu for "Peglets" that includes French toast, pancakes, and a gentle reminder to take something from the toy box.
420 South Sierra Street, Reno 89501. Tel: +1 775 329 2600
Peg's website
Discover
Find your perfect holiday in Reno
From 50 hotels.