Bars, Beats, and Bites - Launceston's Nightlife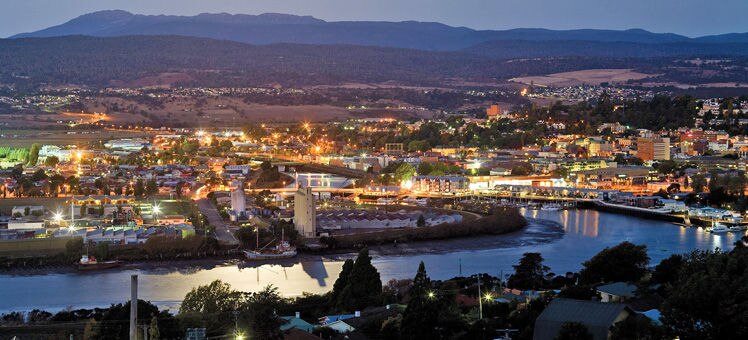 From cocktails and craft beers to live music in bars, there's always something to do in Launceston after sunset. The food and drink scene is booming. Those who prefer more cultural pursuits can spend an evening at one of the city's theatres, which host a quality program of shows. A trip to the cinema is also a popular night out among locals.
Launceston's pubs
A session at a neighbourhood pub is a good way to get to know Launceston locals, often with a background of live music. For a tried and tested classic, The Royal Oak will suit those wanting a not-too-late, casual evening out. Night owls with more stamina and an urge to hit the dance floor may want to head to Bakers Lane.
The Royal Oak Hotel
Every Australian town has at least 1 iconic pub. Around since 1851, The Royal Oak Hotel fits this bill in Launceston. It serves tasty pub meals, and music is scheduled almost every night of the week. If you play an instrument, you can join in at the open-mic folk sessions.
14 Brisbane St., Launceston TAS 7250Tel: +61 3 6331 5346
The Royal Oak Hotel website
Bakers Lane
With DJs on Saturday nights, and occasional bands, this place has a lively, buzzy atmosphere and is a fun choice for a night out.
81 York St., Launceston TAS 7249. Tel: +61 3 6334 2414
Bakers Lane website
Launceston's bar scene
In recent years, Launceston has renewed its bar culture with refurbishments of old club venues and some new pub-café hybrids popping up. Red Brick Road Cider House is the place to try local cider made from Tasmania's famous apples, while Geronimo caters to the chic post-work cocktail crowd.
Red Brick Road Cider House
This self-described "hole-in-the-wall" is run by the makers of Red Brick Road Cider. There are board games to keep you occupied, and live comedy on the second Wednesday of every month. Food is BYO (Bring Your Own).
63a Brisbane St., Launceston TAS 7250. Tel: +61 3 6334 8915
Red Brick Road Cider House website
Geronimo
This fashionable wooden and polished concrete bar-restaurant serves share plates and a tapas menu to complement an afternoon or evening cocktail.
186 Charles St., Launceston TAS 7250. Tel: +61 3 6331 3652
Geronimo website
theatre, dance, and comedy
travelling shows by Tasmanian dance, orchestral, and theatre companies are scheduled at Launceston's Princess Theatre throughout the year. Performances by local amateur theatre groups are often given at the Earl Arts Centre. Increasingly popular stand-up comedy and live music events are often staged at local pubs and community venues.
Princess Theatre
Opened in 1911, featuring plush red seats and a pressed-tin ceiling, the Princess Theatre oozes period charm. It has a regular program of national touring shows, as well as ones from Tasmania's State Theatre and Dance Companies.
57 Brisbane St., Launceston TAS 7250. Tel: +61 3 6323 3666
Princess Theatre website
Fresh on Charles
Fresh on Charles is a vegetarian and vegan restaurant that hosts live bands and comedy nights. With a hip, laid-back vibe, it's a more moderately priced option than a night at the theatre, but just as entertaining.
178 Charles St., Launceston TAS 7250 Australia. Tel: +61 3 6331 4299
Fresh on Charles website
Discover
Find your perfect holiday in Launceston
From 80 hotels.