A Visitor's Guide to Bendigo - Gold Rush Splendor in Central Victoria
A Visitor's Guide to Bendigo - Gold Rush Splendor in Central Victoria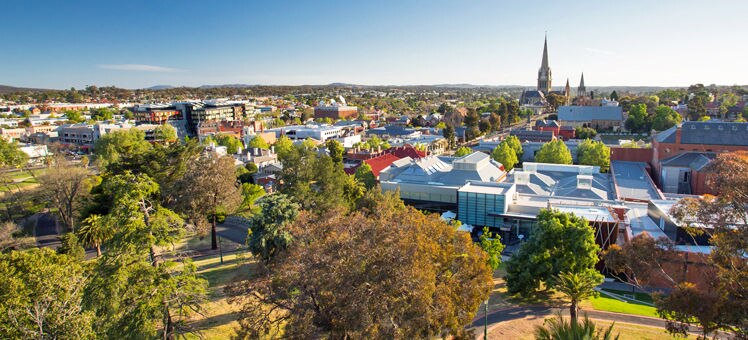 The streets of Bendigo may not be paved in gold, but they bear testament to one of history's greatest gold rushes. In 1851, a couple of housewives discovered alluvial gold along the banks of Bendigo Creek, an event leading to a huge influx of fortune hunters from across the world. Sudden wealth bestowed the town with many stately homes, civic buildings, and soaring churches.
Heritage architecture in Bendigo
After gold was discovered in 1851, Bendigo shot up over a mere 2 decades, and many of its landmark structures remain. The opulent Hotel Shamrock on Pall Mall has welcomed royalty and opera stars, and you'll find several options for eating and drinking there. Also on Pall Mall, the city's handsome bluestone law courts once held prisoners in its basement. Next door, the Renaissance-style former Post Office, with its distinctive clock tower, now houses the Bendigo Visitor Information Centre. While there, pick up a brochure to help guide you around the rest of Bendigo's historic buildings and churches.
Bendigo Visitor Centre, 51-67 Pall Mall, Bendigo VIC 3550; Tel: +61 3 5434 6060; Website: Bendigo Visitor Centre
Bendigo's tranquil parks and gardens
While the flat landscape around Bendigo features the scraggy box-ironbark forests and eerie rock formations that are typical of central Victoria, the centre of town is a picture of English formality. After the last ounce had been extracted, an old goldfield became Rosalind Park, an expansive, serene haven. Here you can picnic, admire beautiful statuary, and spread out on a blanket surrounded by seasonal flowers and shady ferns. Bendigo Botanic Gardens are situated a few kilometers out of town, and offer wetlands for bird-spotting and wonderful playgrounds.
Down at the mall
Hargreaves Mall is Bendigo's central outdoor hub. If your immediate needs are food or shopping, you will inevitably end up at this pedestrianized strip. Among the dozens of shops, the venerable department store Myer is here - the company's first branch. For a slice of local history, pop into the Bendigo Original Pie Shop. This local bakery has been churning out delicious sausage rolls and meat pies since 1956. It's also the place to get an old-fashioned milk shake and lamington - the ubiquitous Australian sponge cake covered in chocolate and coconut.
Chinese culture in Bendigo
Within a decade of the discovery of gold in Bendigo, Chinese immigrants made up 20 percent of the population. Many returned home after the mines ran dry, but the huge influence they had on the city's early history is palpable today. The Bendigo Joss House was built in the 1860s as a place of worship for the Chinese miners. The Golden Dragon Museum has galleries and traditional gardens, and aims to educate the public on the often-overlooked Chinese presence in Australia's history.
Historic architecture and the Great Stupa of Eaglehawk
Once a village its own right, Eaglehawk now forms part of Greater Bendigo District and is worth the 8-kilometer trip for its collection of historic architecture, extensive public gardens, and cozy cafés and shops. When completed, the Great Stupa of Universal Compassion will be the largest Buddhist monument in the Western world. An onsite exhibition centre displays holy relics, and explains the history behind this mammoth project.