Shopping in Launceston - Outdoor Markets, Works of Art, and Handicrafts
Shopping in Launceston - Outdoor Markets, Works of Art, and Handicrafts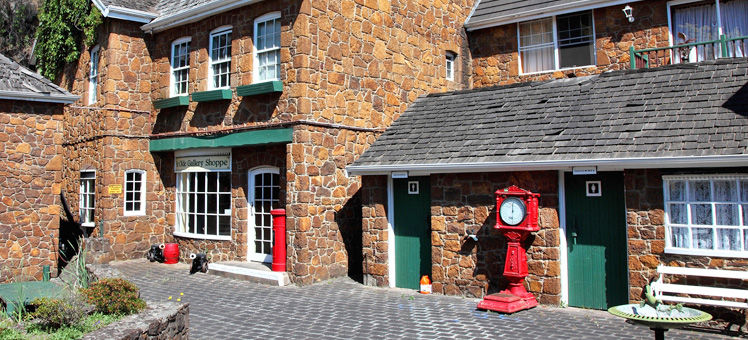 Launceston panders to the treasure hunter looking for quality keepsakes and gifts. Brisbane Street Mall is lined with commercial shops and amenities, but in the lanes and streets that surround it you'll find delightful boutique and specialty shops. Admire the craftsmanship of one-off items by local designers and artists, and marvel at the array of honey, sauces, and other gourmet products on offer.
City-centre shopping
Brisbane Street Mall is a small pedestrian strip hosting commercial shops and larger department stores. Not far from here are a few other popular shopping strips. In George Street, you will find specialty shops such as Cocobean Chocolate, which sells handmade Swiss-style chocolates. Sweet tooths should also head to Quadrant Mall and Gourlay's Sweet Shop, which stocks handmade and imported candies.
Cocobean Chocolate, 82 George St., Launceston TAS 7250; Tel: +61 3 6331 7016; Website: Cocobean Chocolate

Gourlay's Sweet Shop, 12 Quadrant Mall, Launceston TAS 7250; Tel: +61 3 6331 4053; Website: Gourlay's Sweet Shop
Launceston city markets
Started in 2015, the Yorktown Square night market is held on the last Friday of each month. Featuring various street eats and live music, it has stalls selling local art, crafts, and clothing from small businesses. On Saturdays, head to the Harvest Markets for local and organic produce, and on Sundays try the Esk Markets for bric-a-brac.
Launceston's streets and lanes
Central Launceston's lanes and streets are a joy to wander. Duck into doorways and discover treats like The Old Umbrella Shop. Spanning 3 generations, it is one of the oldest shops in Tasmania, and is recognized by the National Trust heritage association. Here you'll find souvenirs, crafts, and, of course, umbrellas. At The Sheep's Back, another well-known family-run store, you can pick up quality Australian-made wool products - everything from boots to car-seat covers.
Launceston art and design wares
Shoppers and browsers alike will enjoy looking for original gifts and artwork in Launceston. You can find all manner of textiles, pottery, prints, and more in shops like The Mill, while also checking out exhibitions from Tasmania's artisans. At Design Tasmania's shop, enjoy the scents of exquisitely crafted Tasmanian timbers like Huon pine, and browse wooden objects and furniture made by talented local designers. Elegantly designed kitchenware, knickknacks, and jewelry can also be bought here.
Evandale retail therapy
The village-like suburb of Evandale has a surprising number of specialty shops, with wares ranging from finely crafted modern glass objects to antiques and taxidermy. Sunday morning is a great time to visit, as you can peruse the weekly country market for local farmers' produce, secondhand books, and curious knickknacks and treasures.
Discover
Find your perfect holiday in Launceston
From 70 hotels.