Subiaco Hotel Accommodation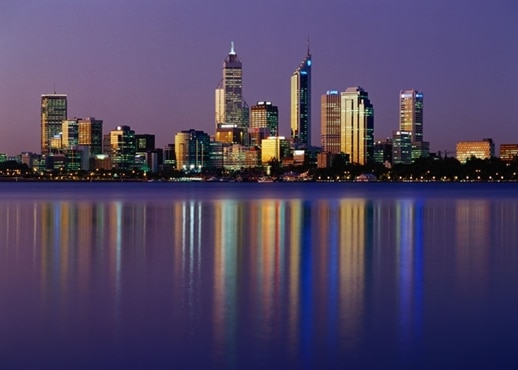 Search 5 hotels in Subiaco
Find out more about Subiaco
Where to stay in Subiaco
Subiaco Hotels
Explore vast open parklands with far-reaching coastal views, shop in designer stores with eye-watering price tags, and picnic in landscaped botanic gardens where it's easy to forget you're in the heart of an urban city. Perth has everything a city should have, and more and Subiaco is just a stone's throw from all the action. A slightly quieter area to retreat after a day seeing the city sights, Subiaco has a suburban feel where families fill the streets, commercial avenues buzz with busy office workers, and malls entice shoppers with their store-filled floors.
Things to see
Overlooking the glittering water of the expansive Swan Bells Belltower, the Kings Park and Botanic Garden sits in over 1,000 acres of lush green space, where beautifully landscaped grounds sit next to vast expanses of wild, rampant bushland. Over 300 Australian plant species flourish here, and it's as visited for its brightly colored flora as it is for the striking State War Memorial that stands at its heart. Murray Street Mall is a pedestrianized section of Murray Street, a wide brick-paved avenue prohibited to everything but foot traffic. Popular fashion houses and trendy gift shops line the blocks, while buskers and street artists entertain the passing crowds. This is where locals come to shop, where brand-name labels compete with upmarket designers, and chic cafés waft the aroma of freshly baked pastries into the street. Meanwhile, beneath the contemporary roof of the Perth Convention Exhibition Centre (PCEC), crowds of spectators fill the independent halls to witness live musical extravaganzas, inspiring trade shows, and even national bingo telethons, while the Riverside Theatre in its grounds provides another stage for famous stars to grace.
Hotels in Subiaco
When you book a stay in hotels in Subiaco you're putting yourself almost in the heart of the city, just a few blocks away from the towering glass-front skyscrapers that dominate the skyline of central Perth. You're still close enough to explore though, leaving behind your luxury hotels in Subiaco to travel along Railway Parade, discovering urban restaurants, trendy bars, and exclusive designer stores along the way. Most hotels in the high and mid-budget ranges offer decadent guestrooms with luxury bathrooms, quality linens, air conditioning, and televisions with satellite channels. You aren't forced to shell out for high-priced accommodation though, because there are some great discount hotels tucked away in the quieter inner city streets. The standard certainly isn't as high, and you might not have any mod cons, but you'll be within walking distance of the best shopping without paying a hefty price for the privilege.
Where to stay
Subiaco is sprawling and suburban, a blend of cozy family homes in tree-lined estates and commercial avenues, where broad pavements are lined with brick-built accountancy offices, glass-fronted supermarkets, and colorful cafés. Subiaco Square is a modern mall with open-air shopping and covered hallways. Brand name supermarkets serve local residents with fresh produce piled high in colorful displays, while glitzy fashion boutiques overlook pleasant cafés with tables that sprawl over the paved precinct. Choosing to stay in hotels in Subiaco puts you between the glamorous high-rises of Perth's main center and desirable family housing dotted with lush green parks.
How to get to Subiaco
The easiest way to get to Subiaco is to fly into Perth Airport, a vast airfield that accepts international as well as domestic flights. It sits on the edge of the city, hugging its eastern suburbs, and is extremely well-connected for onward travel. Buses and trains can get you into the heart of the city, crossing the winding outline of the fast-flowing Swan River.