10 Things to Do in The Bahamas
What is The Bahamas Most Famous For?
The Bahamas consists of 16 main islands and countless more islets and cays, scattered like pearls across 250,000 sq km of pristine turquoise waters. Besides obviously stunning beaches, this island nation also offers the 3rd largest barrier reef in the world, an abundance of untouched nature, and unique biodiversity. If that doesn't convince you, then the rumoured '315 days of sunshine each year' should do the trick. Round up all these alluring features and you have a truly escapism-worthy destination.
Naturally, the nation's hub is the capital Nassau, on New Providence island, where most people live and where most usually visit. The Out Islands – all the Bahamian islands apart from New Providence and Grand Bahama – are the most remote and unspoilt. Below are some of the best things to do among these pockets of beauty.
1
Visit the famous Pink Sands Beach
Sunbathe on pink-tinted sand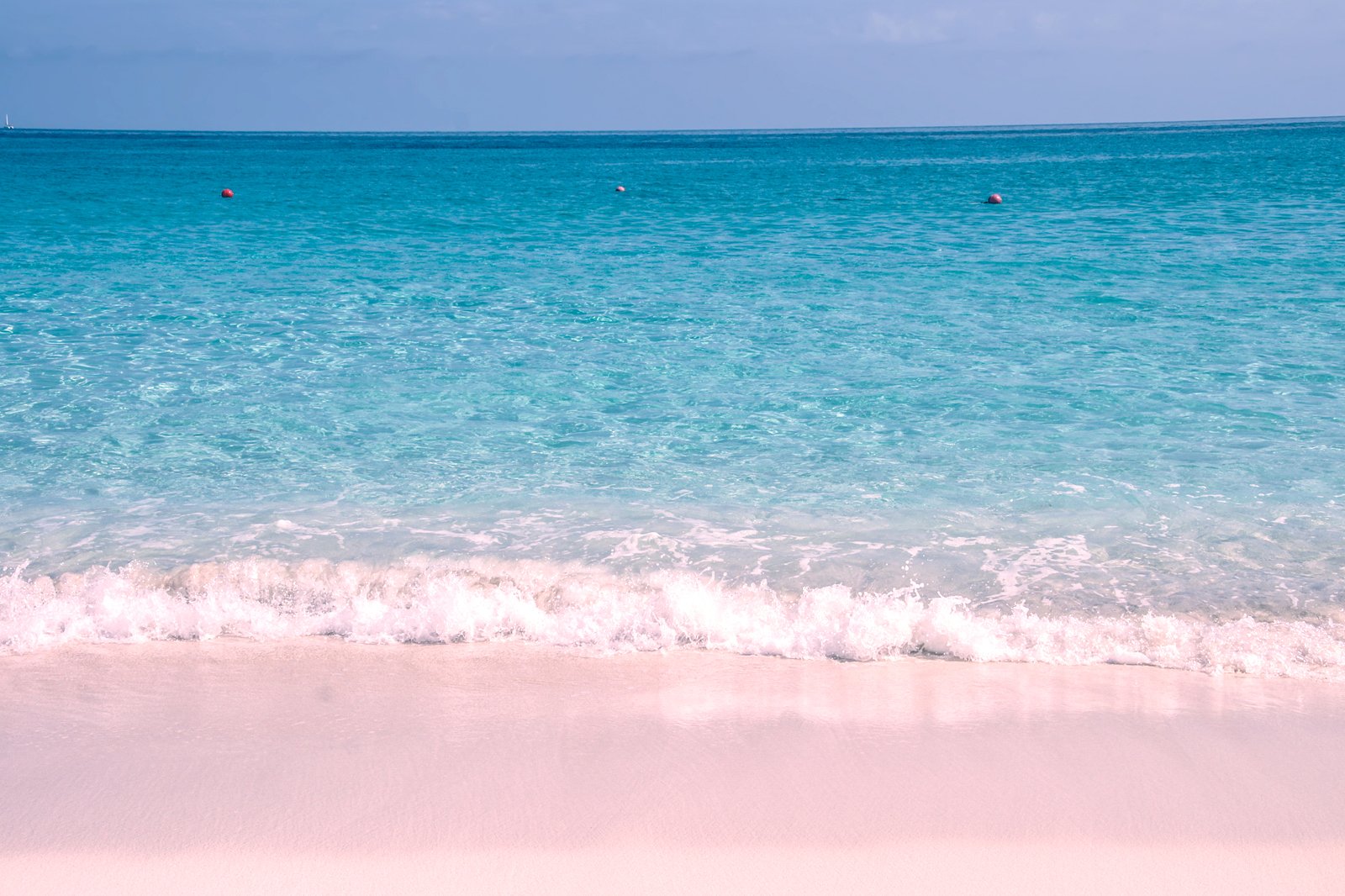 Couples
Families
Budget
Unusual
Pink Sands Beach on the charming Harbour Island is undoubtedly gorgeous. But don't be fooled by the over-filtered snaps flooding over Instagram. The beach features a unique mix of coral, broken shells, miniature rocks and calcium carbonate which cause speckles of pink fragments to mix with normal-coloured sand.
Caught at the right time of day and depending on how the sun falls, the entire beach can glow pink, making for a truly sensational contrast with the blue water. Head to the beach early or in the later part of the day to avoid the crowds. There is no public transport to get here, so you'll have to drive or walk (about a 7-minute drive north from Dunmore Town).
Location: Harbour Island, The Bahamas
2
Play your hand at The Bahamas' best casinos
Splash the cash in style
Nassau remains the king of casinos in the Caribbean – the flagship Atlantis Resort is one of the good reasons. But other resorts such as Baha Mar, also on Nassau, are giving resorts and casinos a run for their money. Baha Mar's sparkling casino has an impressive 100,000 sq ft of gambling space with a high-end, Vegas feel, and the Atlantis Casino follows close behind at 60,000 sq ft.
Both casinos have superb sportsbooks and offer a mixture of high energy and luxury, with the Baha Mar also looking out at gorgeous views of the ocean. Get stuck into the glamourous gambling life in these grandiose settings and make sure to look out for special events and tournaments.
3
Explore Lucayan National Park
Immerse yourself in wild and beautiful landscapes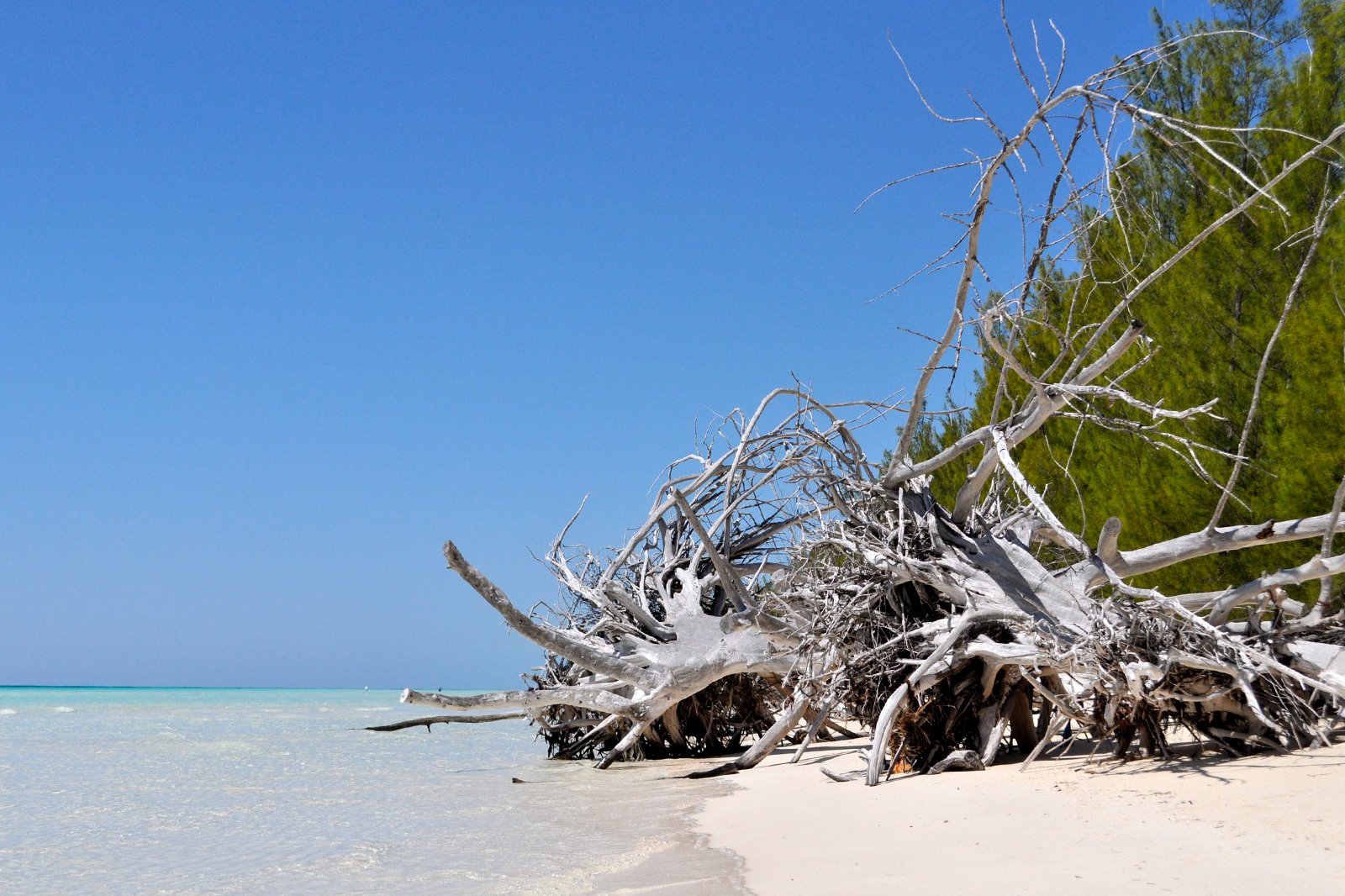 Couples
Families
History
Adventure
Lucayan National Park comprises 40 acres of lush, thriving nature, and stands out among the 2 other parks found on the island. This treasured national park contains one of the largest underwater cave systems in the world, with 2 caves — Ben's Cave and Burial Mound Cave — accessible to visitors via a short footpath.
History buffs will be intrigued to hear that bones of the island's earliest inhabitants, the Lucayans, were found in Burial Mound Cave in 1986. Home to all 6 of The Bahamas' vegetation zones, the park unsurprisingly hosts several enchanting mangrove trails, which spill out onto the secluded and magical Gold Rock Beach. Watch out for cheeky raccoons, who will steal your food at any chance they can get.
Location: Grand Bahama Highway, Grand Bahama, The Bahamas
Open: Daily from 8.30 am to 4.30 pm
Phone: +1 242 352 5438
photo by katiebordner (CC BY 2.0) modified
4
Eat some conch – the national dish
A local delicacy cooked in creative ways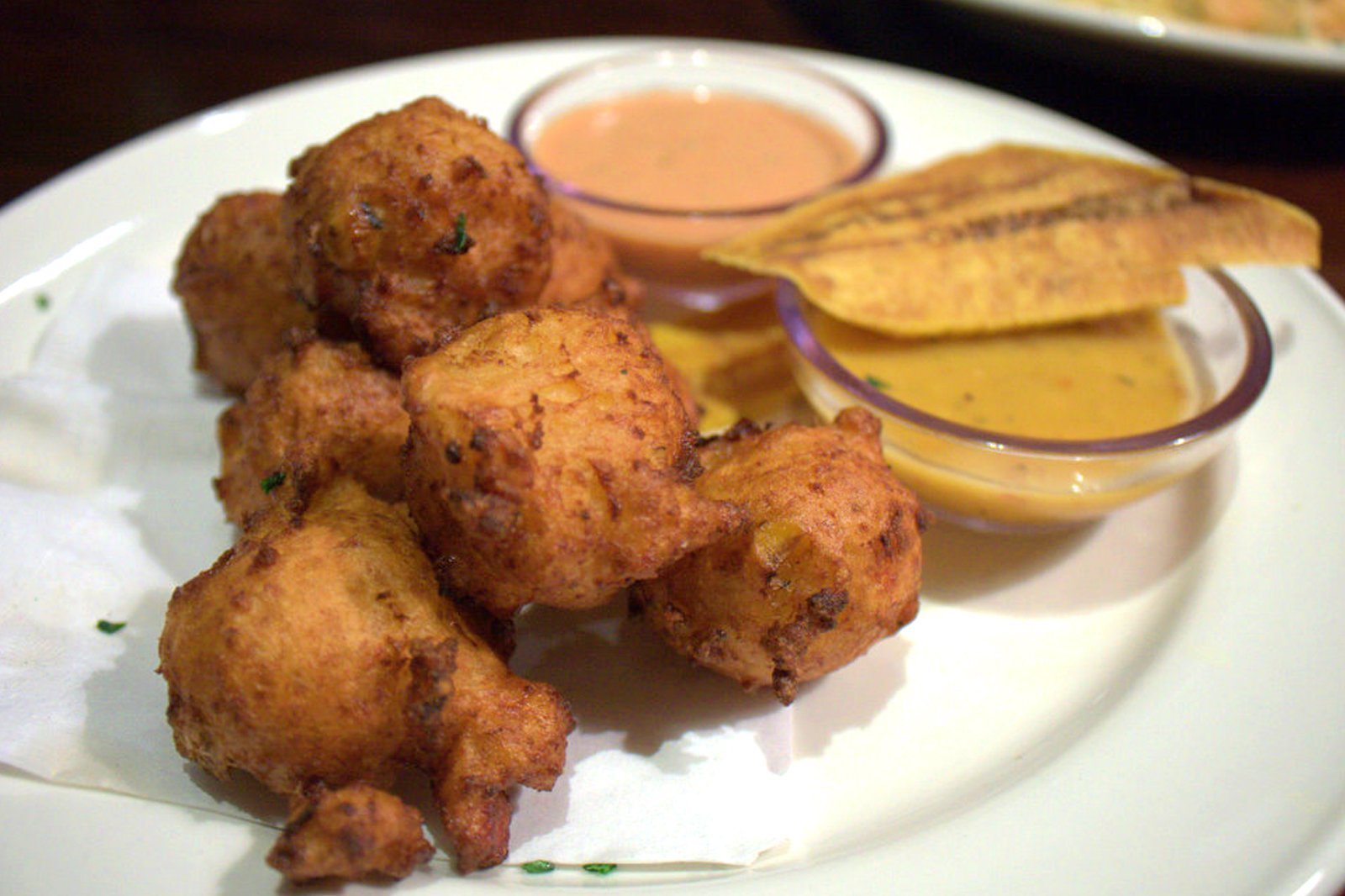 Conch, pronounced 'konk', is the dish of dishes in The Bahamas. This sea snail can be eaten for breakfast (a morning conch stew), lunch, dinner, and even in-between meals. With the flurry of conch stalls lining the sandy streets of each island, it's hard to miss this much-loved delicacy.
The snail can be eaten raw and is softened with fresh lime or beaten with a mallet to be mixed into a salad or served simply as scorched conch. Just about every local restaurant will have deep-fried conch fritters and cracked conch on their menus. Other variations include conch chowder – typically tomato-based – and grilled conch cooked and served in foil.
5
Plunge into Dean's Blue Hole
Swim in the 2nd deepest hole known to man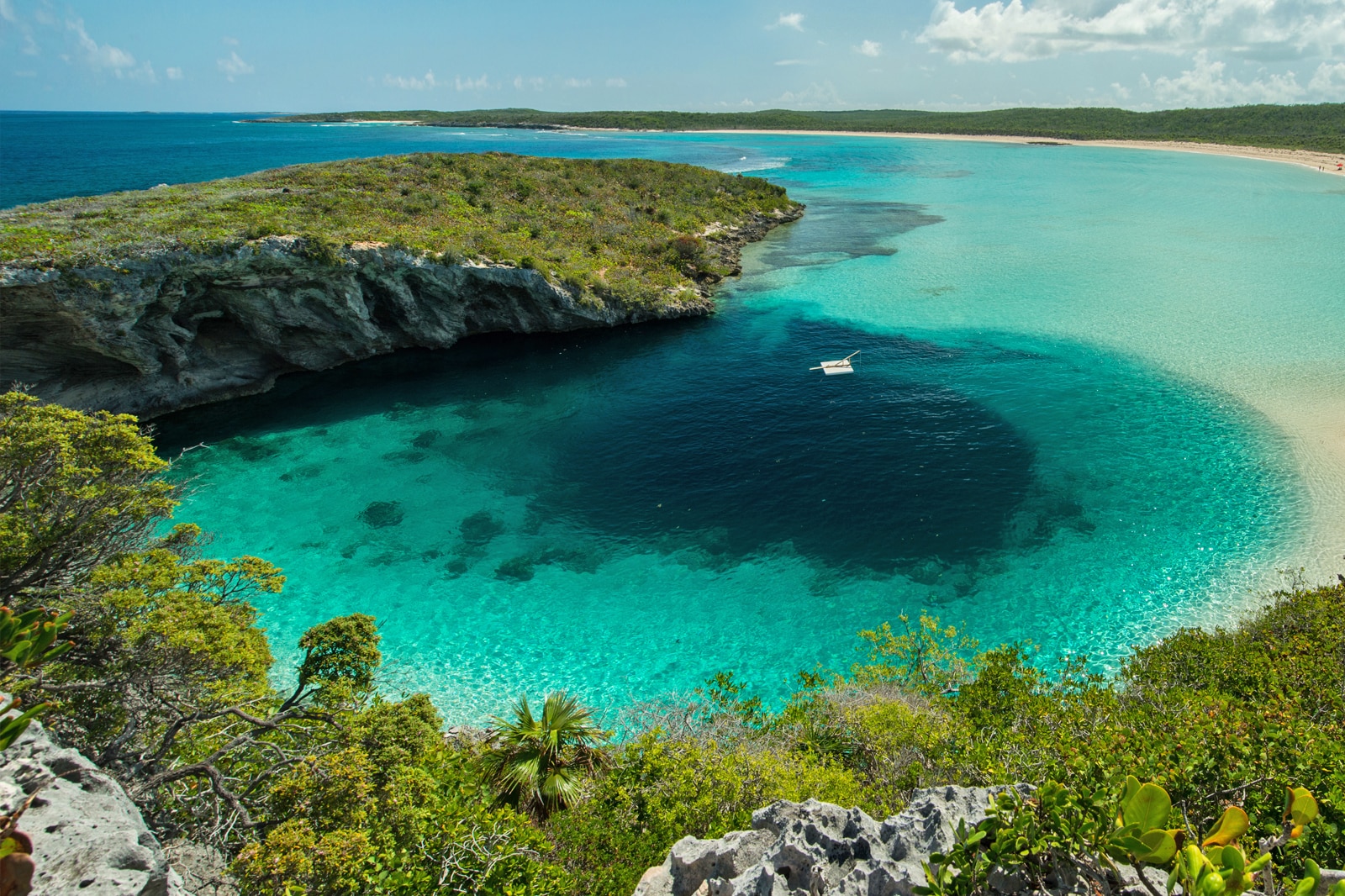 Descending to a depth of 202 metres, Dean's Blue Hole is one of the deepest known marine caverns, found in a bay west of Clarence Town on Long Island. A blue hole is the name given to sinkholes that are submerged in water and have entrances beneath the surface.
This natural wonder is a sight to behold with its deep blue, contrasting gorgeously with the bright aqua hues circling it. Wade in the shallow waters to the edge of the blue hole and safely swim across the 35-metre-wide hole, where you'll find many professional free-divers attempting to break or set world records. For a bit of fun of your own, climb the bay's surrounding the cliffs and get a whiff of adrenaline by jumping off into the sea.
Location: Long Island, The Bahamas
Phone: +1 242 565 6425
6
Swim with pigs at Big Major Cay
Share your lunch with a herd of swimming pigs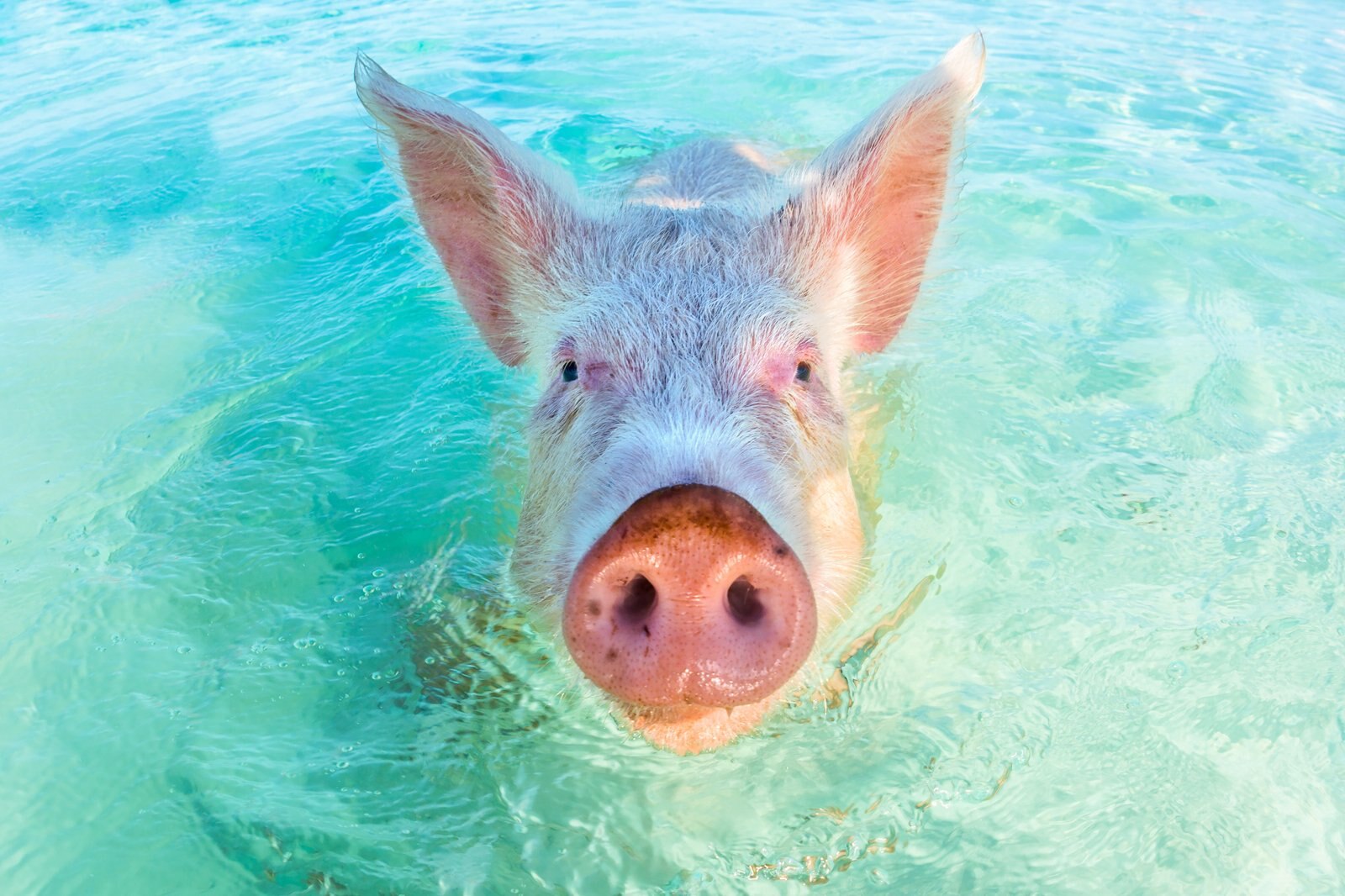 Known worldwide for being undeniably adorable, the Bahamian swimming pigs have garnered an almost celebrity-like fame. These curious little creatures can be found on their very own island on Big Major Cay in the Exuma chain, swimming about and minding their own business.
They tend to surface when they're peckish or fancy a good head rub, with many swimming up to boats to steal snacks or to indulge in some behind-the-ear scratching. A few dive centres offer trips to this cay as well as No Name Cay in Abaco, where a rapidly expanding herd of piggies now reside. Remember these are wild animals, so be respectful and do not pick up piglets.
Location: Pig Beach, The Exumas, The Bahamas
7
Wander around Arawak Cay on Nassau Island
Taste local food from the popular 'Fish Fry' row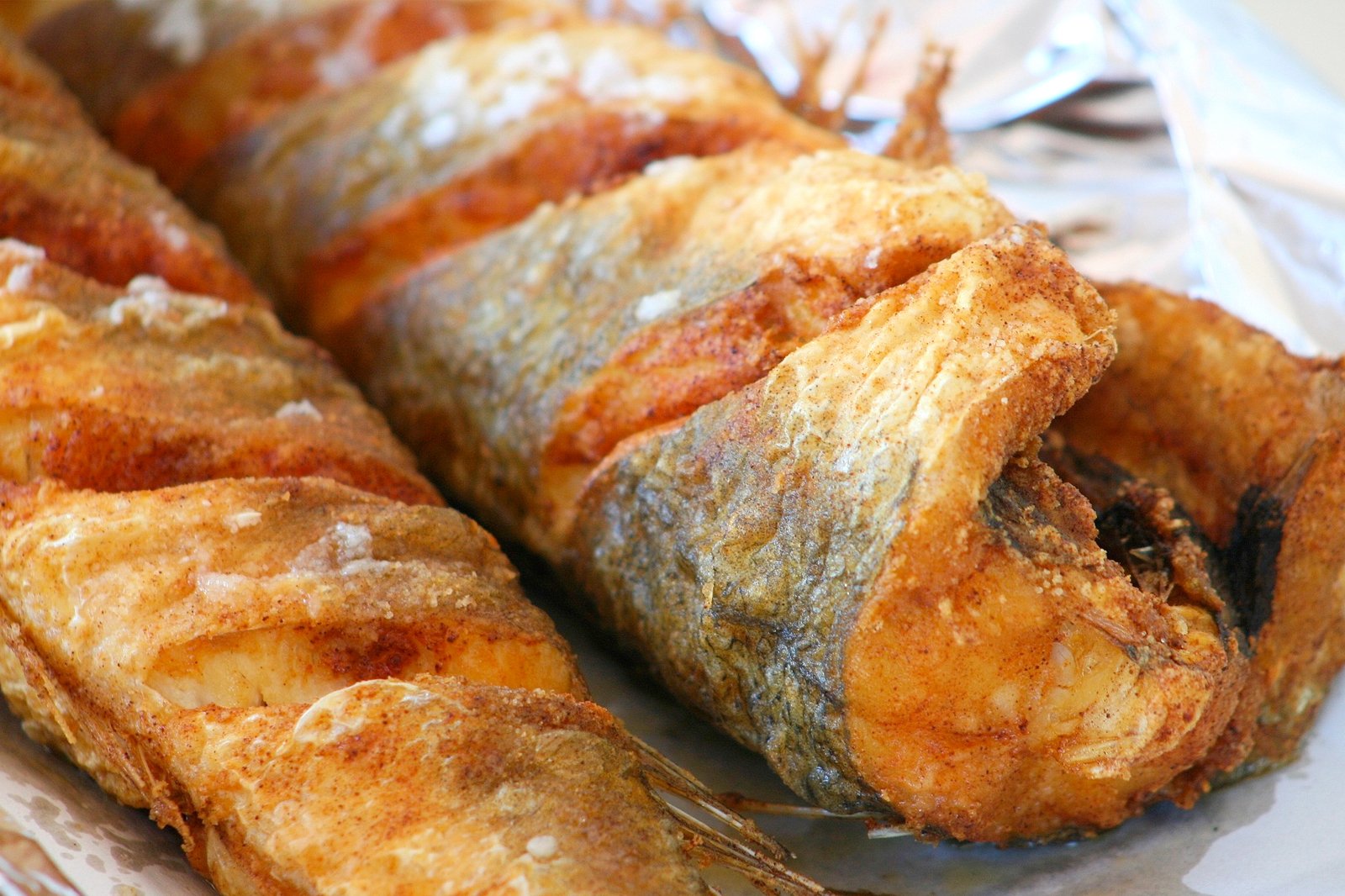 Couples
Families
Food
Budget
Arawak Cay, also known as 'Fish Fry', is popular for its local eateries on West Bay Street, which is about 15 minutes' drive from downtown Nassau. All along this bustling street, you'll find a cluster of shacks that whip up some of the best traditional Bahamian food – from the famous conch variations to the obligatory fried fish.
Make sure to try the delicious tropical conch salad, which includes sweet slices of mango and pineapple. In this authentic atmosphere that is visited by both locals and travellers, you'll find the sumptuous wafts of seafood and spices and happy mouths chomping away. On Sundays, local bands pitch up for some quality entertainment, often accompanied by poetry readings.
Location: Arawak Cay, New Providence, The Bahamas
8
Snorkel or scuba dive on the Andros Barrier Reef
Check out the 3rd largest barrier reef in the world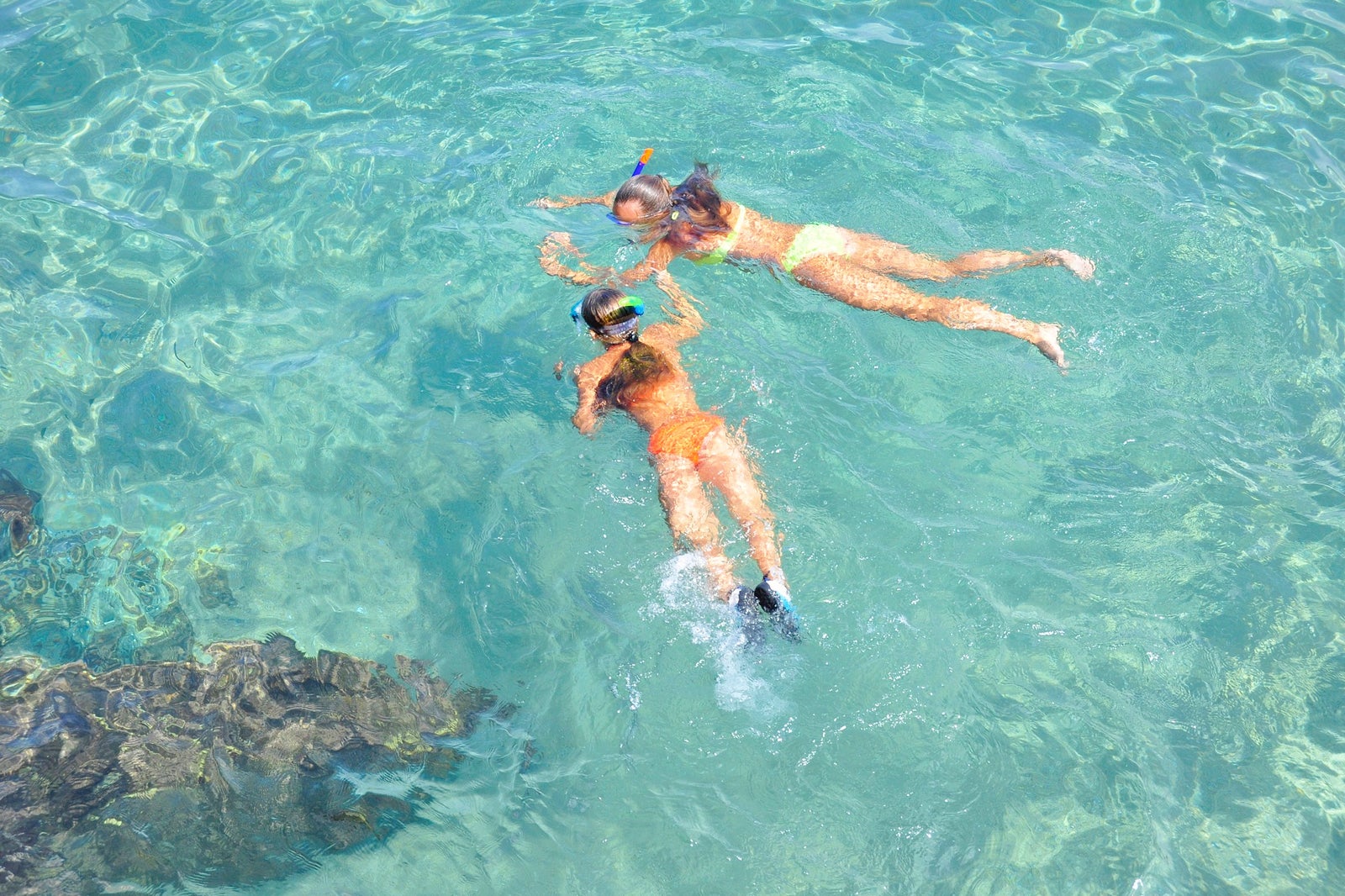 The Andros Barrier Reef is approximately 305 km long, so you can only imagine the riot of life that can be found here. Starting at roughly 2 metres below sea level, the reef plunges into the Tongue of the Ocean, which plummets almost 2,000 metres downwards. The reef can be found running parallel to the east coast of Andros island.
There are excellent dive spots all along the reef – from shallow reefs teeming with colourful sea life, to shipwrecks and even oceanic blue holes. Don't be surprised to find some of the most vivid displays of sea life here: trumpetfish, parrotfish and speckled scorpionfish along blue holes, large schools of red snapper, or the famed deepwater sponges.
Location: Andros Island, The Bahamas
9
Spend a few hours at the Pirates of Nassau Museum
Learn about the island nations' ties to piracy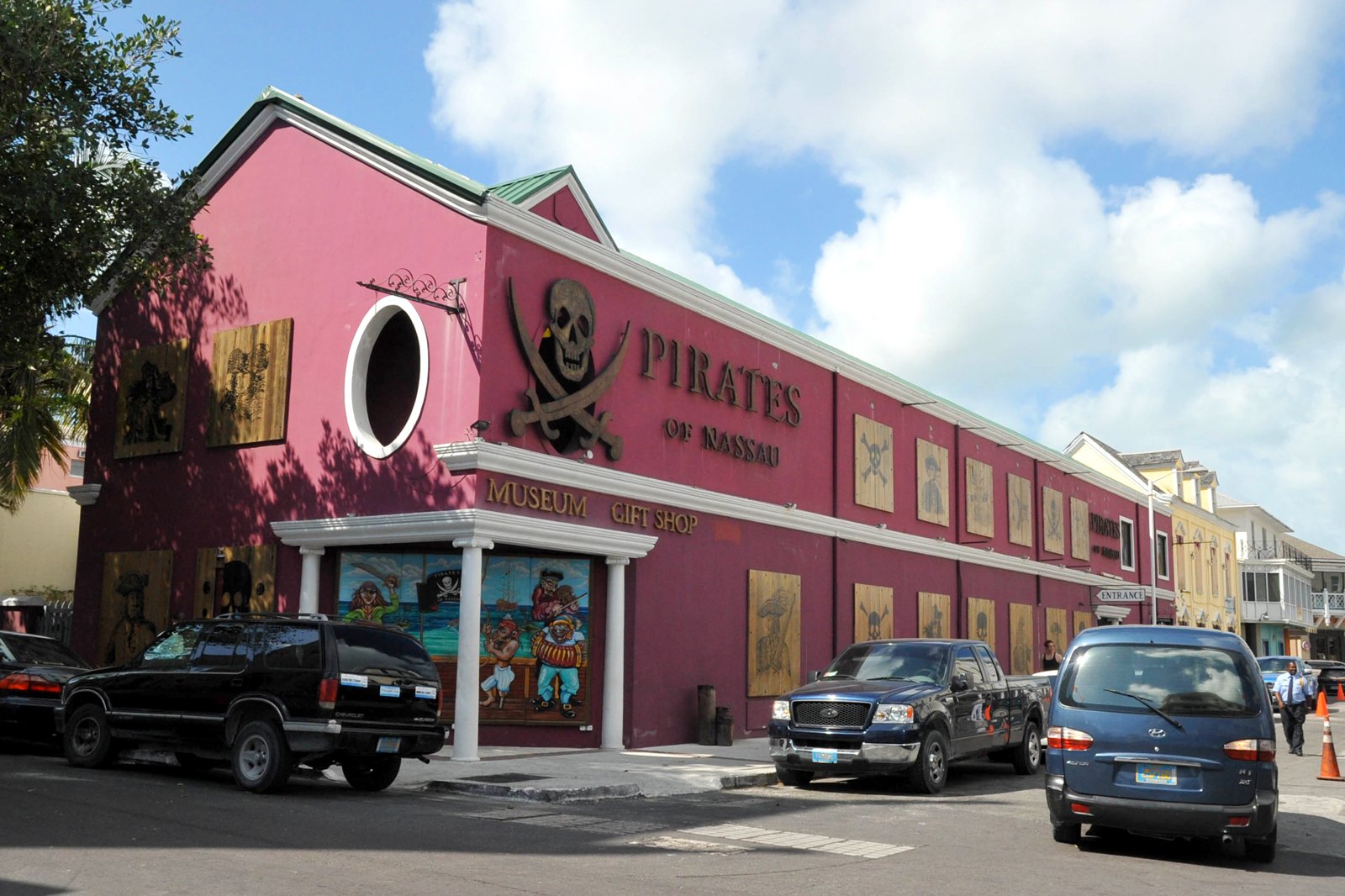 The Pirates of Nassau Museum documents the city's history as an 18th-century pirate base, with a captivating replica pirate ship, aptly named Revenge, and exhibits on pirate life. From the moment you see the museum, you'll be faced with pirates left, right, and centre.
The ship is to scale, immersing you in pirate life as you walk through its deck and look around its nooks and crannies. Animatronic pirates and interactive exhibits on topics from marooning to pirate Hall-of-Famers. One's thing for sure here, kids and parents will both come away with a hop in their step and more knowledge on what pirates were really like back in those mysterious times.
Location: King and George Street, Nassau, The Bahamas
Open: Monday–Saturday from 8.30 am to 5.30 pm, Sundays from 9 am to 2 pm
Phone: +1 242 356 3759
photo by JERRYE AND ROY KLOTZ MD (CC BY-SA 3.0) modified
10
Drink Bahamian cocktails on the beach
Knock back a 'Bahama Mama' or a 'Sky Juice'… or both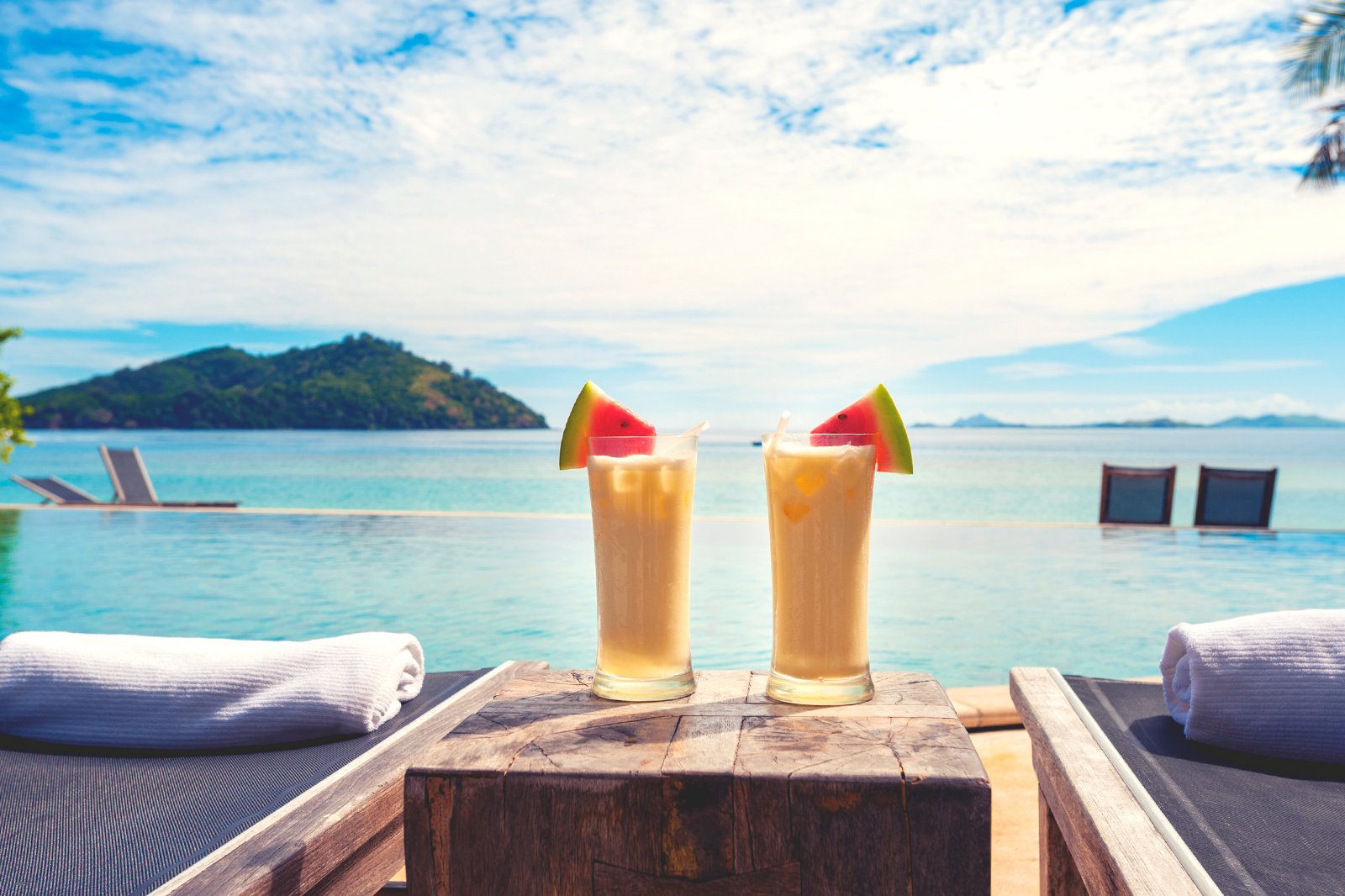 You can't really go to an island destination – let alone the Bahamas – without indulging in a few tropical-themed cocktails. Whilst rum tends to take centre stage at many bars among the islands, fancy and relaxed, the scope of fruity, fun cocktails doesn't just limit itself to that.
The mother of all rum cocktails is the Goombay Smash, which has not one, but 4 different types of rum mixed into it. The original Goombay Smash can be found at Miss Emily's Blue Bee Bar in Green Turtle Cay in Abaco. Another rum delight includes Bahama Mama, The Painkiller, and the Frozen Rum Runner. For gin lovers, go for a Sky Juice. And for a sweet delight, try the Yellow Bird or the Pineapple Upside-Down Martini, for a dessert in a drink.
Location: Green Turtle Estates, Green Turtle Cay, The Bahamas
Open: Monday–Saturday from 11 am to 6 pm (closed on Sundays)
Back to top