10 Best Festivals in Aarhus
Unique Aarhus Celebrations You Won't Find Anywhere Else
Even though Aarhus can't be compared size-wise with big cities like Berlin and London, this doesn't mean that it has nothing to offer – quite the contrary! The capital of Jutland is home to a wealth of different festivals, offering everything from artistic creativity and live music to gastronomic adventures and charity events. Aarhus has played host to big international stars from the world of pop, rock and jazz, and it has helped develop new, promising talents.
The City of Smiles can also boast having hosted Denmark's ugliest festival as well as Denmark's most sustainable festival. Read more about the 10 best festival experiences in Aarhus.
1
Aarhus Festival
Theatre, music, art, architecture and dance – this festival has it all!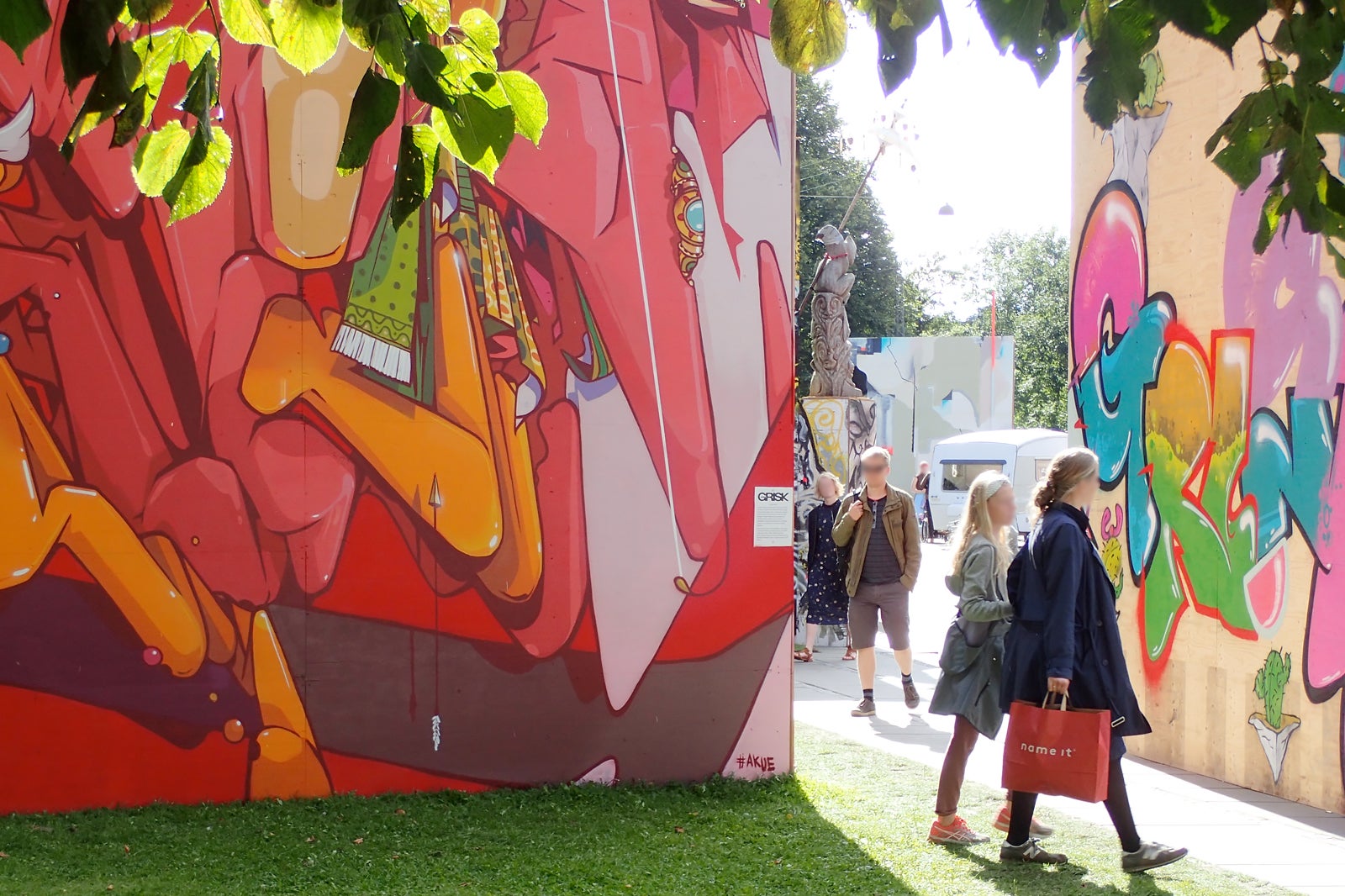 Families
Food
Nightlife
Budget
Every year, towards the end of August/beginning of September, the capital of Jutland awakens to the Aarhus Festival, and the whole city resonates with the lively events, a festive mood and artistic creativity. During the Festival, every street, café and bar and every club, gallery and museum radiates culture and entertainment. This has been a recurring annual event since 1965, and local, national as well as international artists have added their name to the programme over the years.
Aarhus Festival is centred around a different theme every year, which acts as the framework for the different cultural events, including theatre, music, art, architecture and dance – just to name a few. Some of the events are free, while others may charge a small fee.
Location: 8000 Aarhus C, Denmark
Phone: +45 87 30 83 00
photo by RhinoMind (CC BY-SA 4.0) modified
2
NorthSide
A festival in Aarhus with beautiful music and sustainable ambitions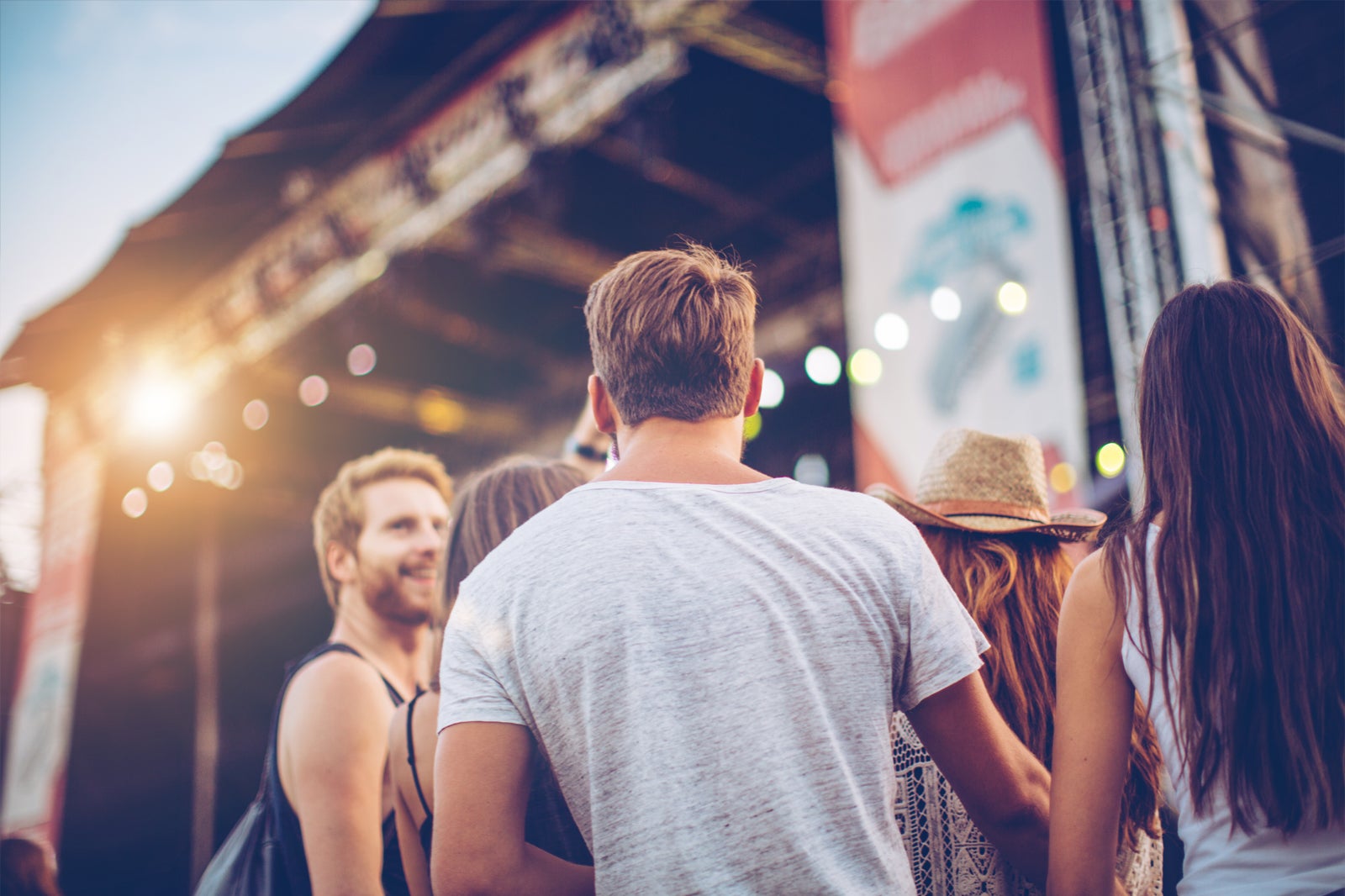 NorthSide is a three-day music festival, which takes place every year in June. The three stages of the festival host popular national and international musicians, with a repertoire that includes rock, pop and everything in between. With its location near Aarhus centre, the vast majority of visitors arrive by bike or on foot. Even though the festival is relatively new, it already attracts guests from all over Europe, which arrive in Aarhus to enjoy good music and participate in fun activities.
NorthSide is known for being an innovative and particularly sustainable festival. Due to its ambition of becoming the best and most sustainable festival in the Nordic countries, NorthSide only sells organic food, coffee and wine, and guests have to pay a deposit for plastic cups, which is then refunded when they return the cup.
Location: Eskelundvej, 8260 Viby J, Denmark
Phone: +45 70 20 26 22
3
Ugly Festival (GrimFest)
Denmark's ugliest (and Aarhus' oldest) festival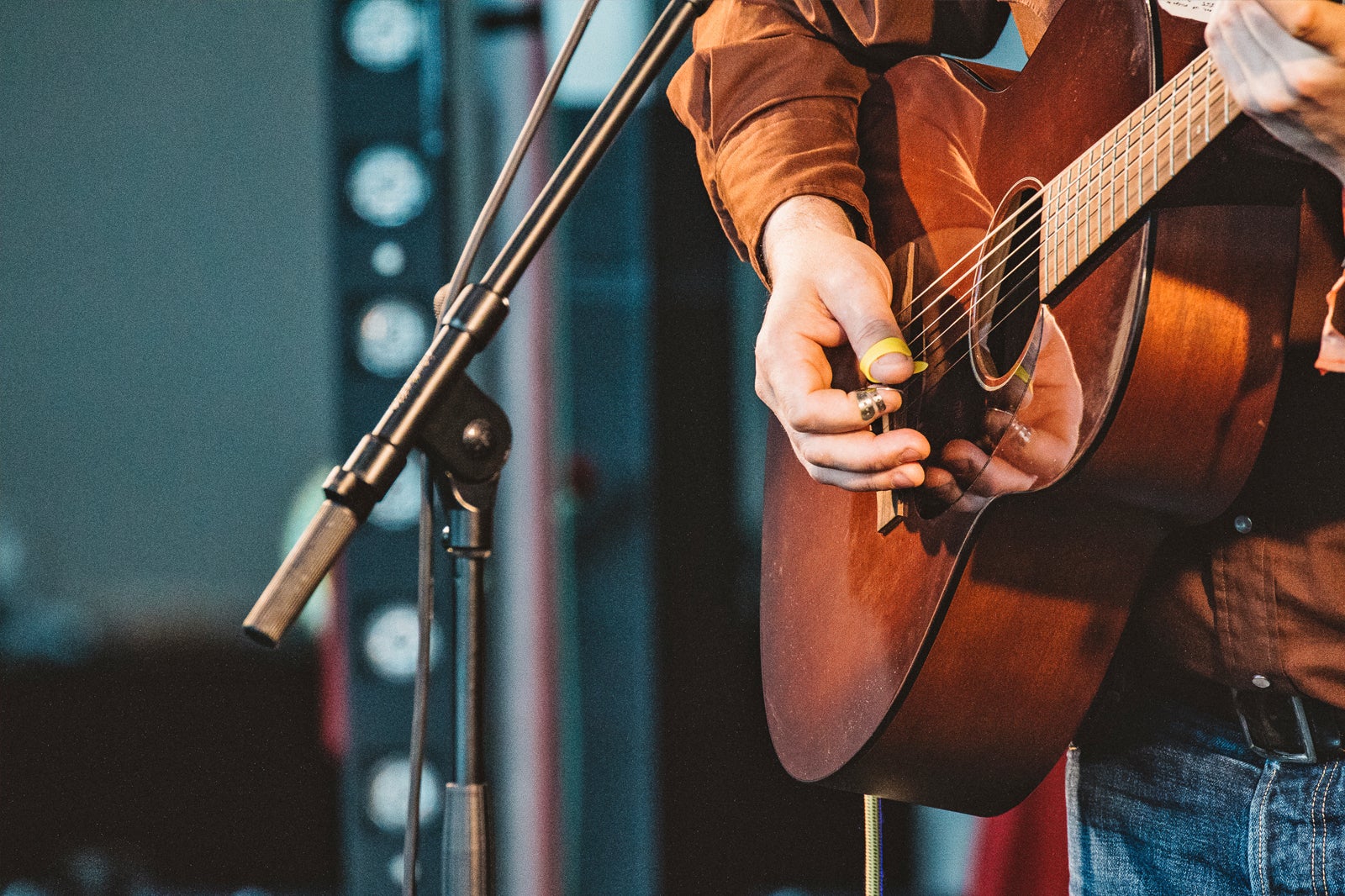 Every year, Denmark's ugliest festival, Ugly Festival (GrimFest), takes place on a farm in the middle of Hasle Bakker, a beautiful natural area near Aarhus. The farm is called Grimhøjgaard, and every summer, the old farm hosts the oldest festival in Aarhus. However, despite the charmless name, it's not as ugly as you may be led to believe.
In reality, Ugly Festival is a fusion of a garden party, farm holiday and festival, where you can experience music and culture at a farm from 1850, in lush green surroundings not far from the centre of Aarhus.
Location: Grimhøjvej 20, 8220 Brabrand, Denmark
Phone: +45 60 55 06 00
4
SPOT Festival
Spot talented artists and bands from the Scandinavian music scene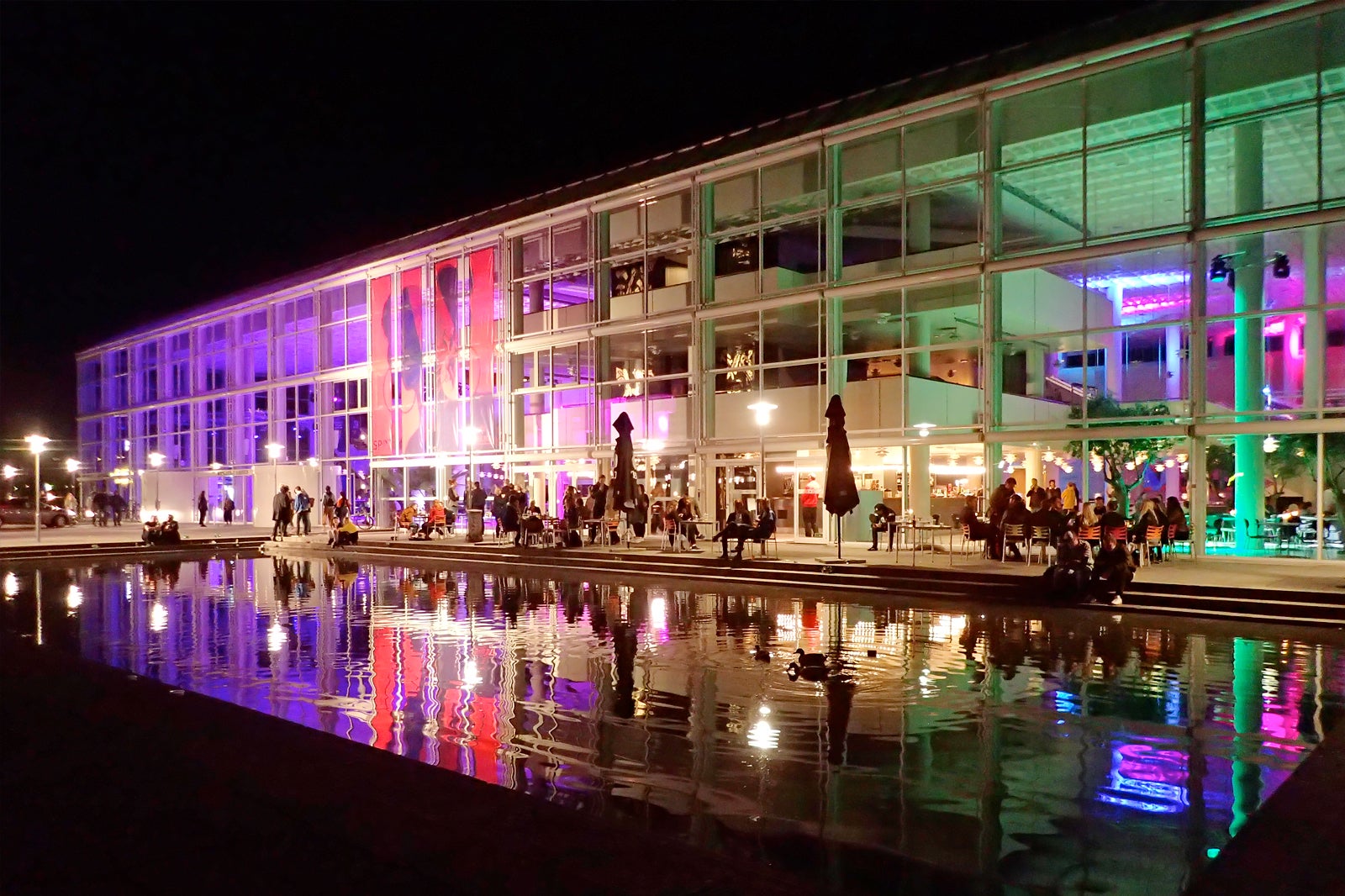 Aarhus' SPOT Festival has been an annually-recurring music festival since 1994. The festival focuses on new, promising artists from Denmark and other Nordic countries, and among others, it has helped known musicians like Mø and Mew to boost their international career.
Towards 200 talented artists and bands play on many different stages spread out in the whole city. To say the least, it's a unique opportunity to gain insight into new trends within Scandinavian music and to experience musical talents before they become stars. However, SPOT Festival in Aarhus offers more than just music. You can also listen to experts discuss current trends within the music industry.
Location: 8000 Aarhus C, Denmark
Phone: +45 86 12 84 44
photo by RhinoMind (CC BY-SA 4.0) modified
5
Food Festival
Scandinavia's biggest food festival offers a striking flavour universe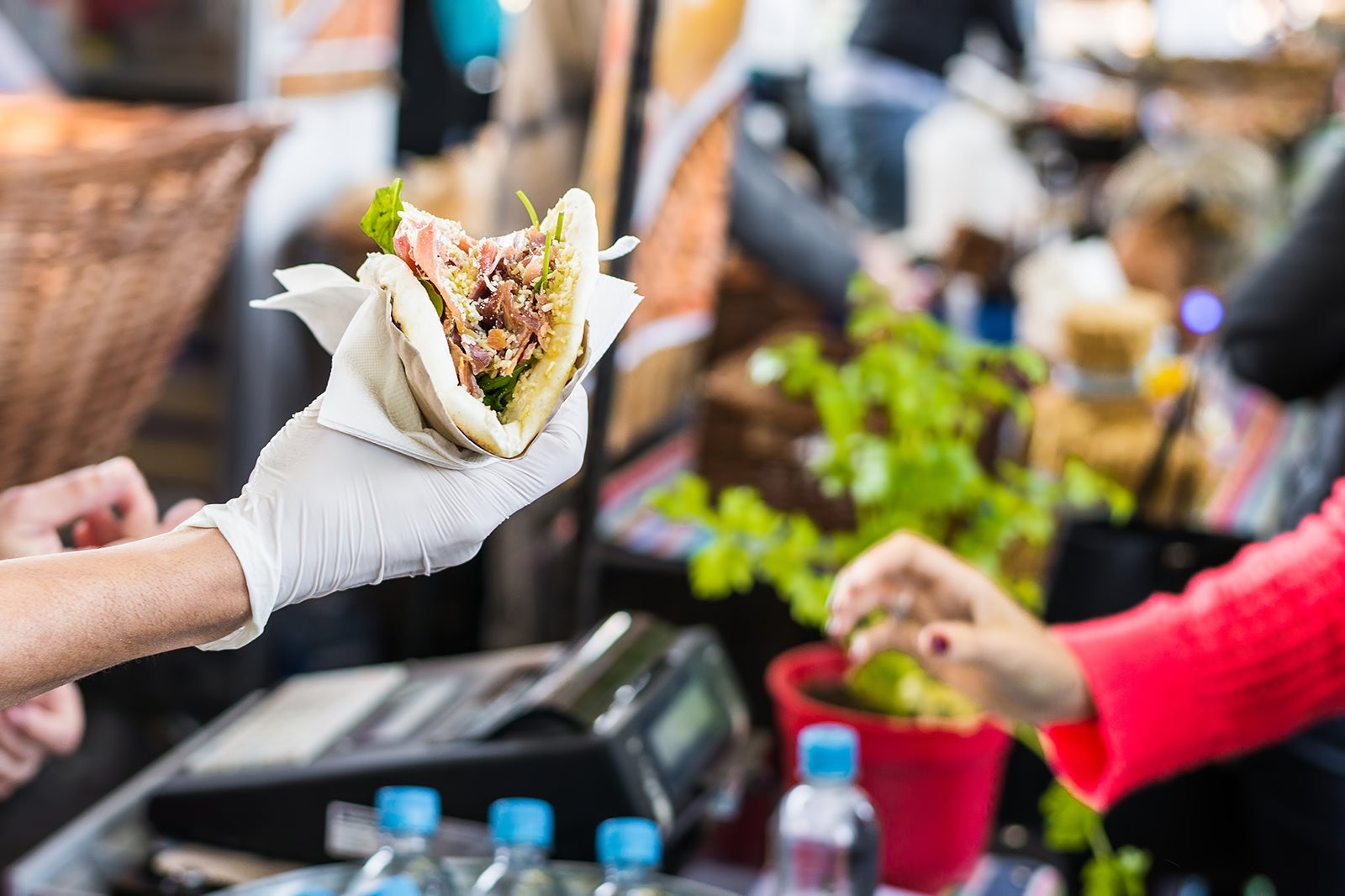 Aarhus Food Festival is a food festival that takes place every year on the first weekend in September. The festival, which is located in the beautiful Bay of Aarhus, is the largest food event in Northern Europe, and it's particularly famous for hosting the Danish hotdog championship. At Food Festival, there is ample opportunity to sample everything between heaven and earth, and you can quickly eat your fill of tasty and unusual samples.
The aim of Food Festival is to promote Nordic cuisine, both nationally and internationally. In addition, one of the festival's most important and most debated themes is sustainability and ecology.
Location: Marselisborg Havnevej 2, 8000 Aarhus C, Denmark
Phone: +45 53 53 00 55
6
Aarhus Jazz Festival
Let yourself be enticed by the rhythms and sounds of swing and blues fusion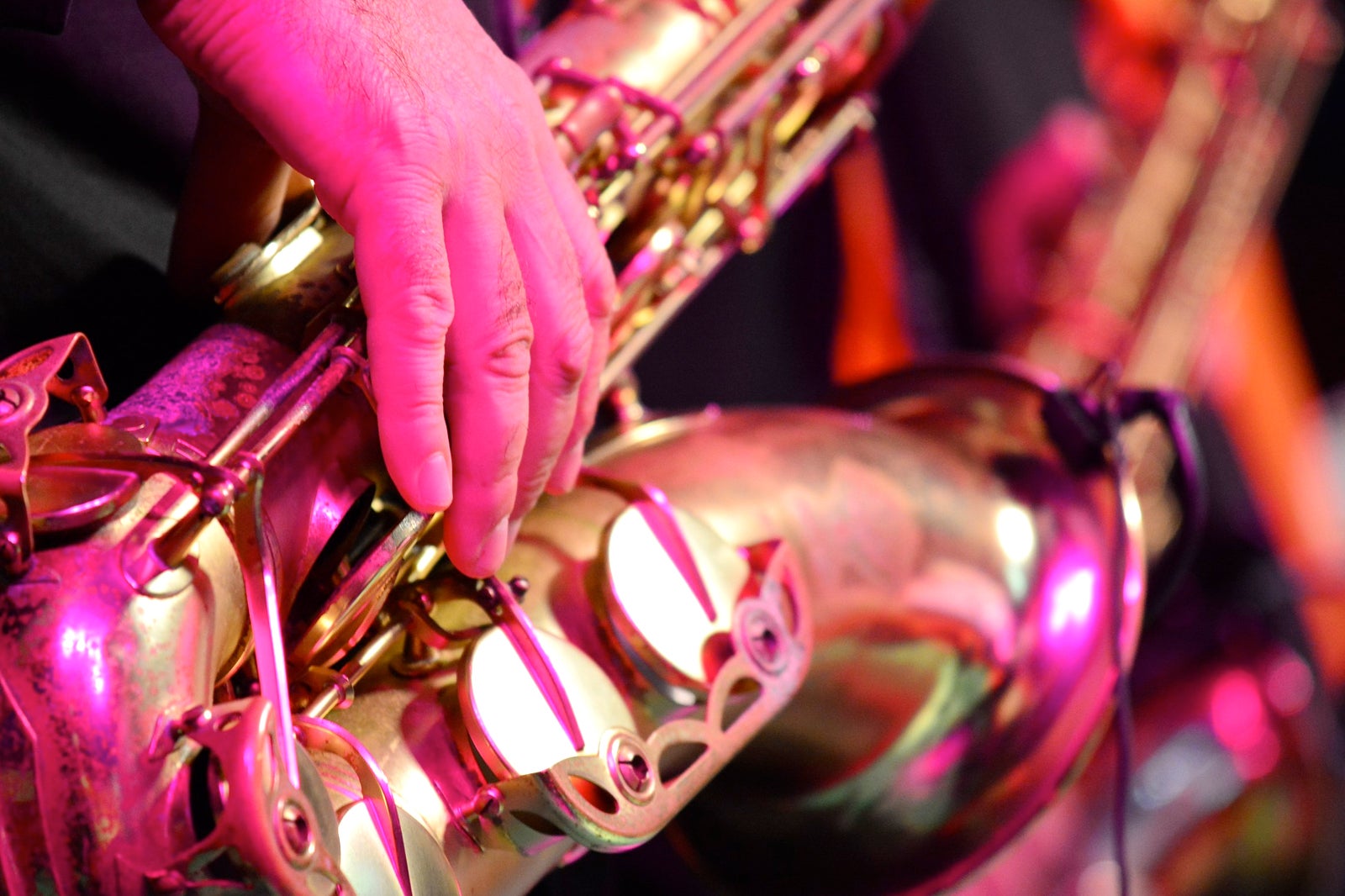 Since its modest beginnings, Aarhus Jazz Festival has grown larger and more popular. Today, the festival has achieved international recognition and is visited by people from all over Europe. This eight-day jazz festival offers more than 300 concerts held at 30 different locations, and it includes everything from swing and fusion jazz to slow jazz and blues.
Most concerts that take place during the day are free. Some evenings there are concerts with international stars, which overflow with rhythm and energy, while other evenings you'll experience local musicians enticing you with their special performance.
Location: 8000 Aarhus C, Denmark
Phone: +45 28 60 47 91
7
Grøn Koncert Aarhus
A music festival with room for differences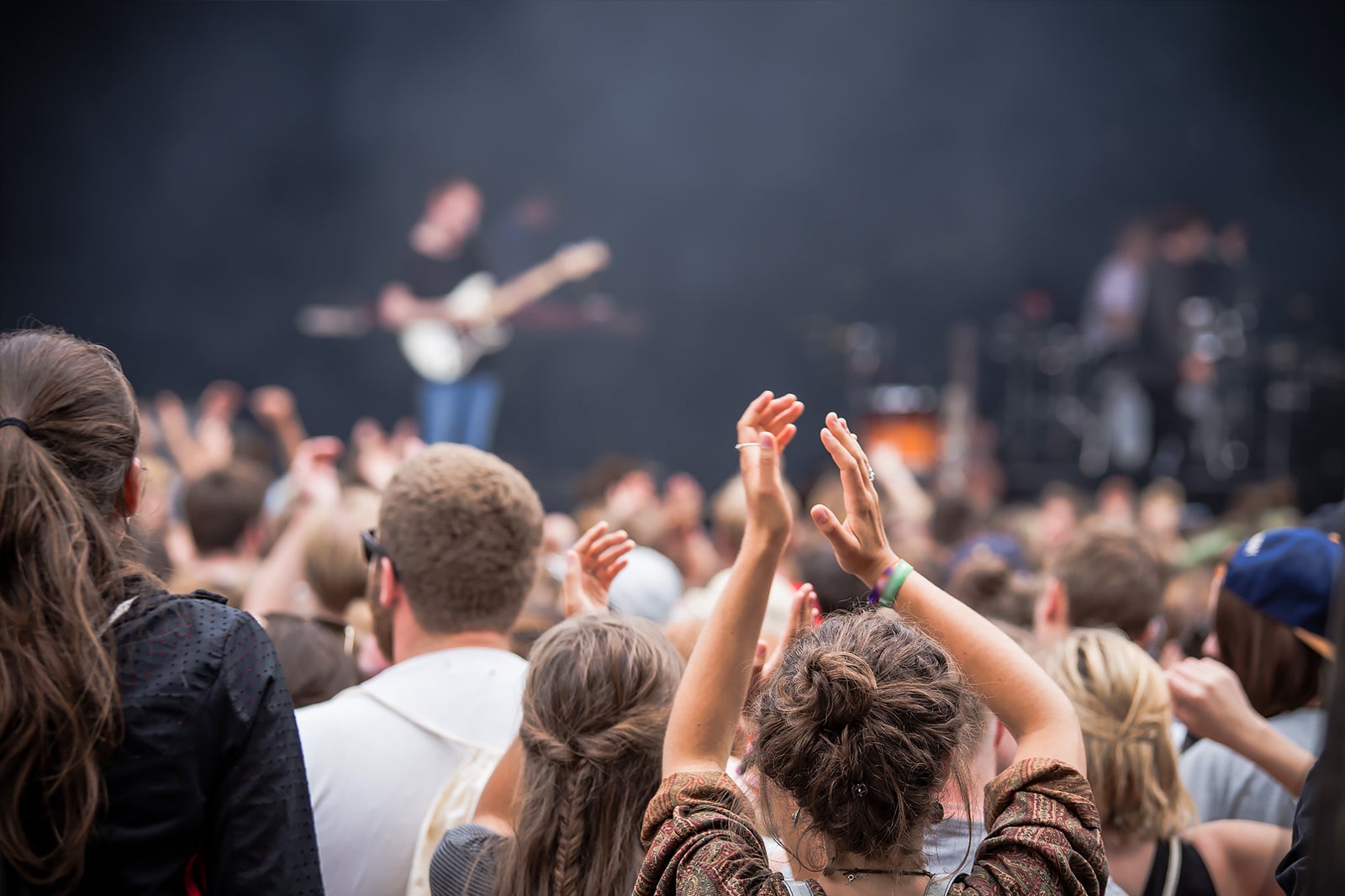 For three decades, Grøn Koncert has offered joyful events, good music and a festive mood to Denmark's younger crowd. The festival consists of a number of one-day music events, which are held under the open sky around Denmark, including Aarhus, in July. The programme mainly consists of Danish artists, and it previously included bands like Dizzy Miss Lizzy, Carpark North, Alphabeat, Scarlet Pleasure and many, many more.
The profits from all Grøn Koncert festivals go to the Muscular Dystrophy Foundation (Muskelsvindfonden), which in collaboration with Green Concert, wants to spread the message that muscles are not the only thing that make you strong.
Location: Marienlystvej 48, 8200 Aarhus N, Denmark
Phone: +45 22 42 73 12
8
Aarhus Cocktail Festival
When Tom Collins meets Mai Tai in a delicious culinary dance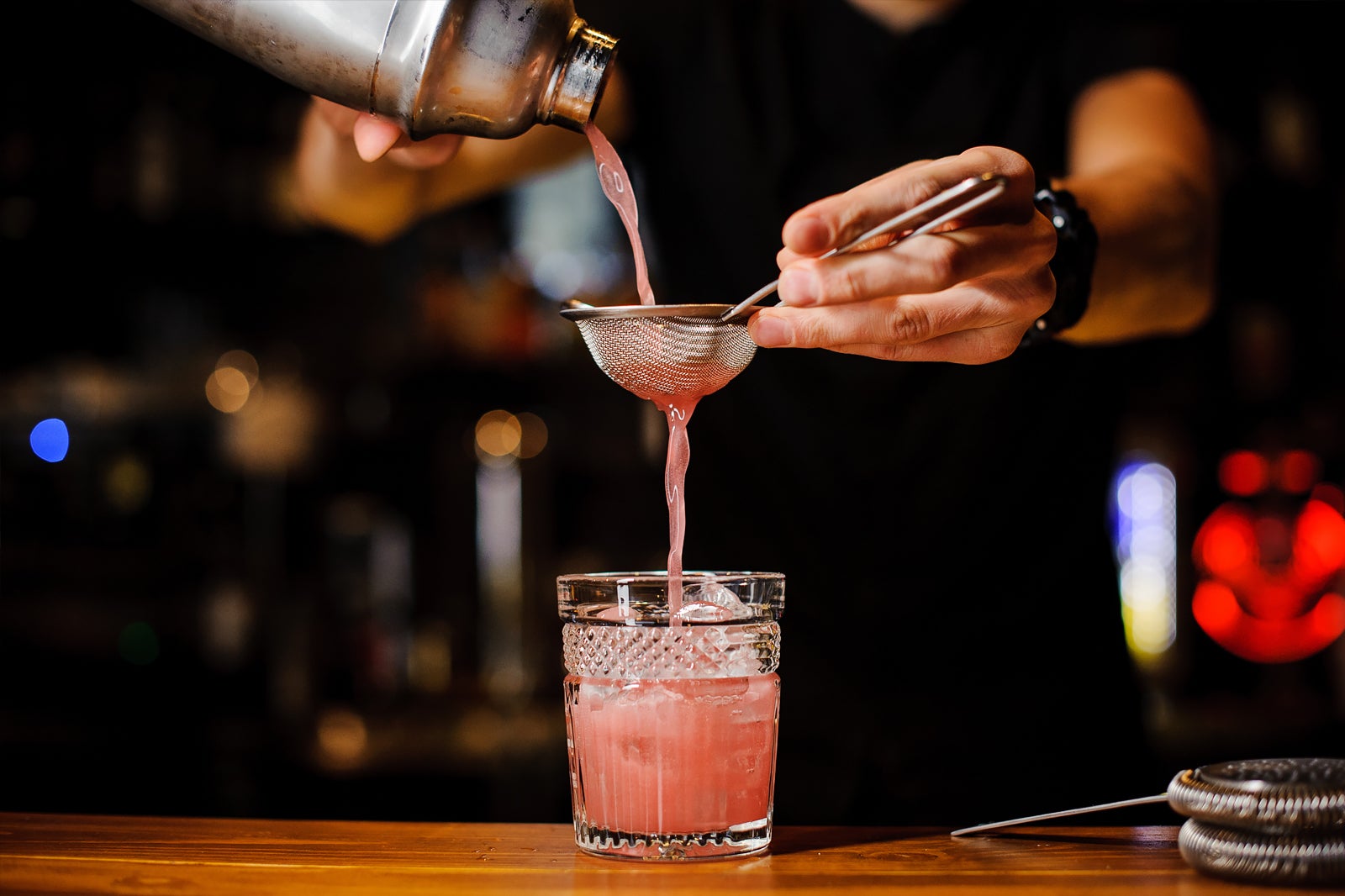 Do you love classic cocktails like Old Fashioned, Daiquiri and Tom Collins, or are you brave enough to try the new combinations of flavours and liquors? No matter your cocktail preferences, you can experience both traditional and innovative cocktails at Aarhus Cocktail Festival. The festival is held in Ridehuset next to Musikhuset, and behind the many bars, you'll find some of the best bartenders in Aarhus, ready to serve you delicious cocktails over the counter.
The organisers of this brilliant event can be found on a day-to-day basis at popular cocktail locations like Gedulgt, St. Pauls Apothek and Herr Bartels, all of which serve incredibly delicious drinks.
Location: Vester Allé 1, 8000 Aarhus C, Denmark
9
Aarhus Film Festival
Watch independent films on a big screen in cosy and nostalgic surroundings
Aarhus Film Festival is an event dedicated to showing fantastic, independent films in a different and particularly cosy atmosphere in the City of Smiles. Every year, the team behind Aarhus Film Festival comes up with a nostalgic setup, where it's possible to watch ambitious, radical and thought-provoking films which, in most cases, (unfortunately) never reach mainstream cinemas.
The festival is held in the unique niche cinema Øst for Paradis, which specialises in showing hand-picked films from all over the world. Participation in the festival is free.
Location: Paradisgade 9C, 8000 Aarhus C, Denmark
Phone: +45 86 19 31 22
10
ILT Festival
International theatre companies put on impressive shows in the city streets
ILT stands for 'International Living Theatre', and this is exactly what Aarhus' ILT Festival is. Here, the audience can experience different and surreal performances, which include everything from classic drama, circus and dance to physical theatre, puppet shows and concerts.
The festival is held every other year in May, and if you were unaware, you'll be sure to notice it when you see the impressive street performances with fairy-tale characters on stilts and huge monstrous birds with bone-shattering roars. ILT Festival is organised by Teatret Svalegangen in Aarhus.
Location: 8000 Aarhus C, Denmark
Back to top