7 Best Family Things to Do in Cambridge
Fun Places in Cambridge to take your Kids
Heritage and history are Cambridge's biggest draws, but there are lots of exciting activities and attractions for families. On clear days, not far from the city centre, you'll find an array of family-pleasing open-air visitor attractions. Options range from aviation nostalgia to wildlife conservation. All are easy to reach by bus or car. For rainy days, cinemas and theatres present films and shows for young audiences.
Cambridge and its surroundings are pancake-flat, so this is ideal cycling territory even for little legs. There are miles of car-free bike trails. Cycling along the River Cam is a delight. Kids will also like paddling a 2-seater kayak on the river, as long as their parent is doing most of the work. Besides, spooky stories abound in Cambridge. A spine-chilling ghost tour will give kids something to tell their buddies back home. There are tales of haunted college rooms, landlords, phantoms in English Civil War uniforms, and a legendary ghost dog. Fearless families can join a guided ghost walk through this city of spectres. Follow us through a selection of Cambridge's great attractions for kids.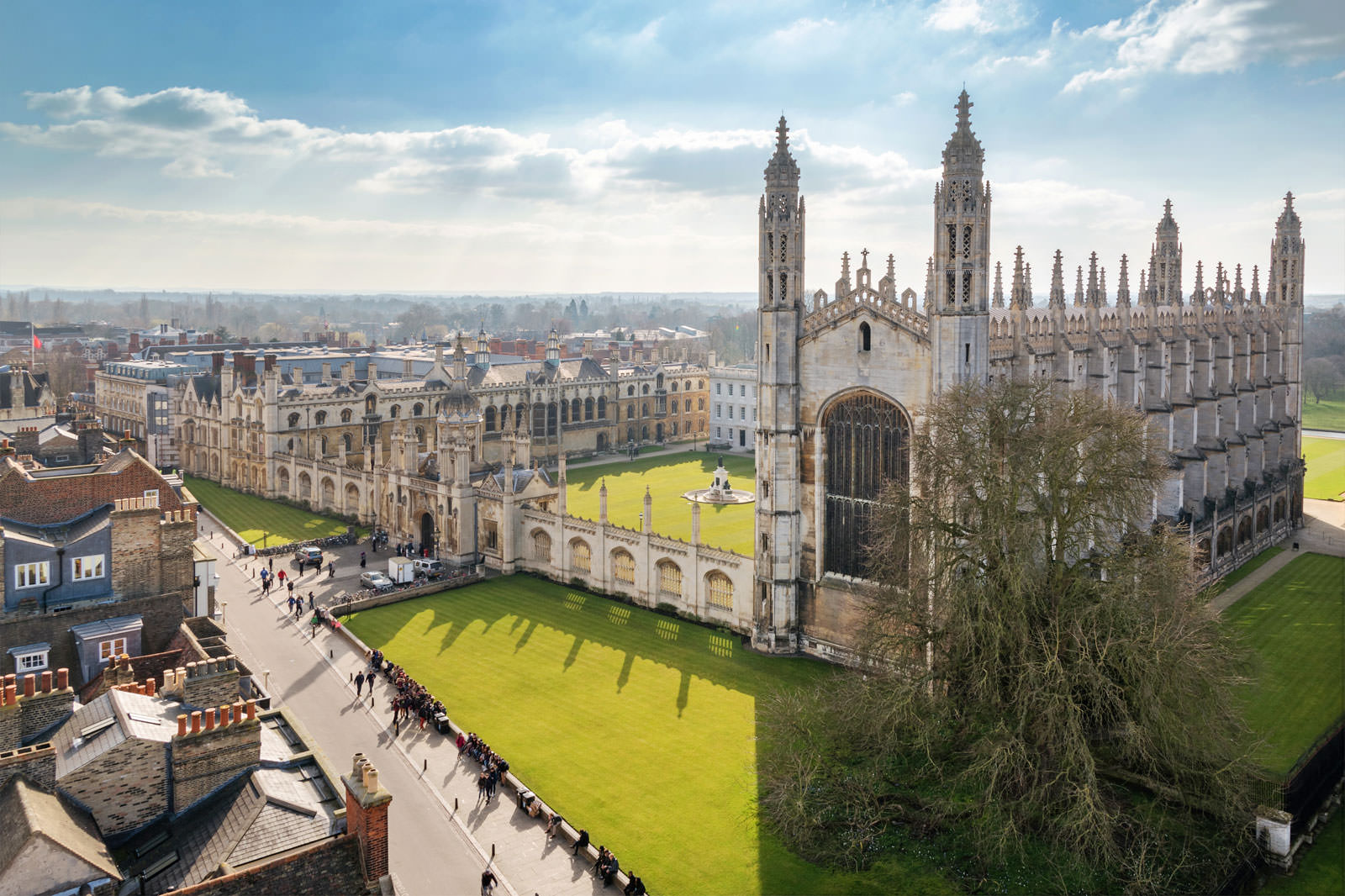 Cambridge Bike Tours offers guided cycle tours around some of the city's main attractions, such as King's College Chapel. You'll ride at an easy pace, in a small group. Bikes are provided for children aged 6 and over.
Location: 6 Elm Street, Cambridge CB1 1EJ, UK
Open: Wednesday–Monday from 10.30am to 4.30pm, closed on Tuesdays
Phone: +44 (0)7598 925243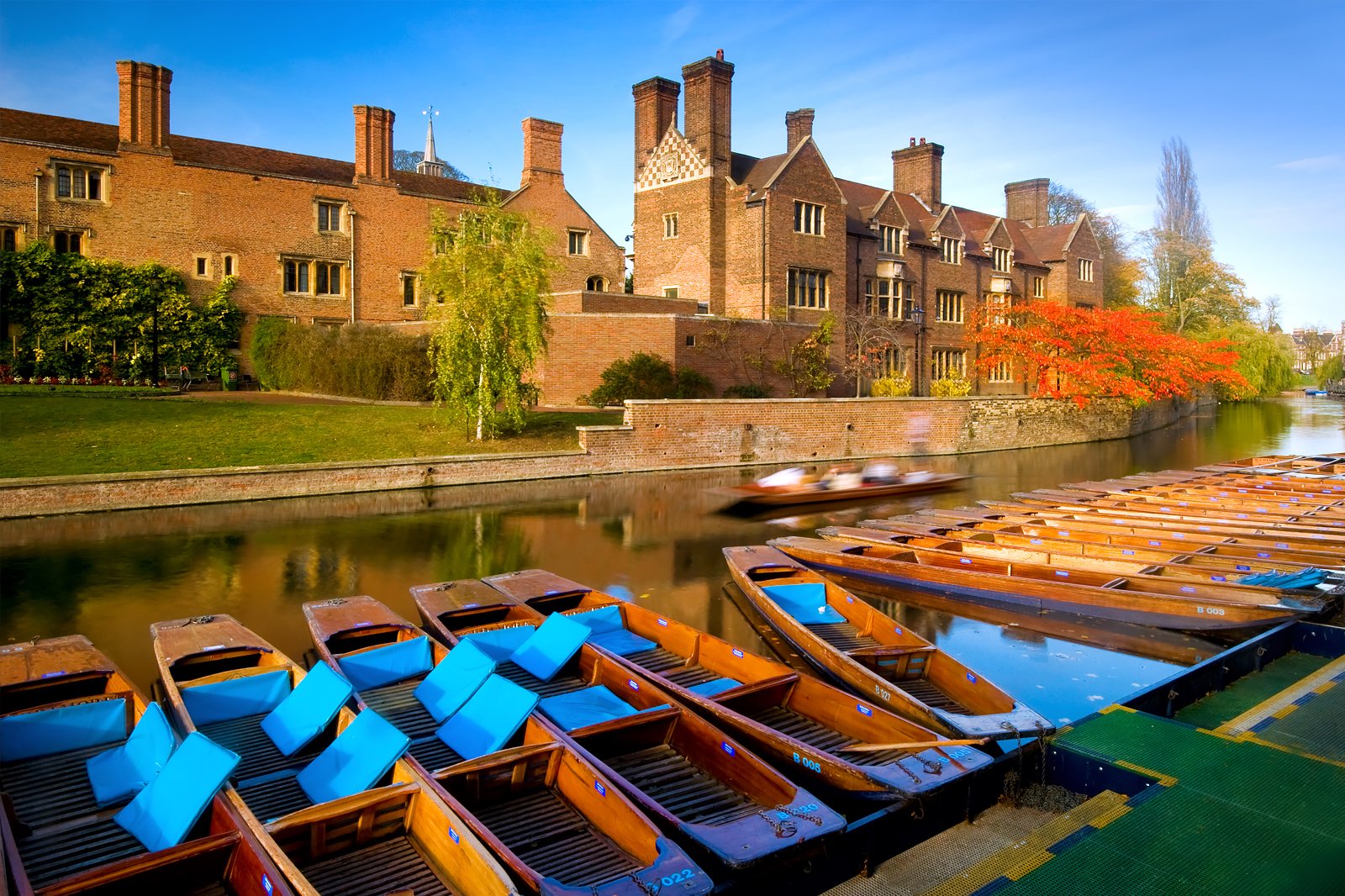 Scudamore's Punting Company
Poling a punt (flat-bottomed boat) along the River Cam or Granta is fun for teens. Families can also explore the river in 2-seater kayaks. Scudamore is one of several companies renting out kayaks and punts by the hour.
Location: Granta Place, Cambridge CB1 1RS, UK
Open: Daily from 9am until dusk
Phone: +44 (0)1223 359750
Couples
Families
Photo
Adventure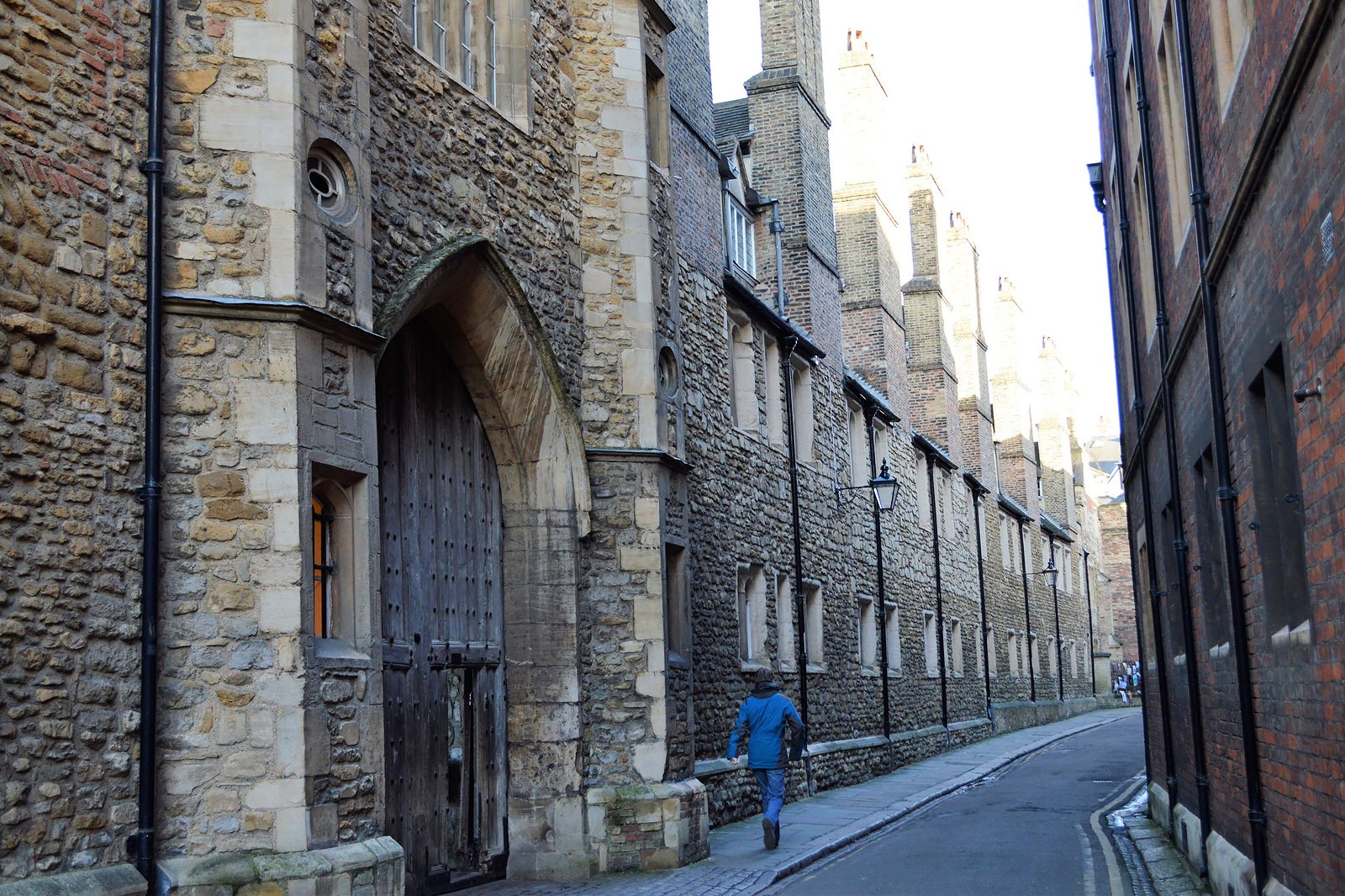 Black Shuck Cambridge Ghost Tours
Named after a spectral hound that's rumoured to haunt the Cambridgeshire countryside, this outfit offers tours that take you to some of Cambridge's spookiest spots.
Location: Central Cambridge
Open: Daily from 10am to 5pm
Phone: +44 (0)7432 566023
Couples
Families
History
Photo
Unusual
photo by Matt Brown (CC BY 2.0) modified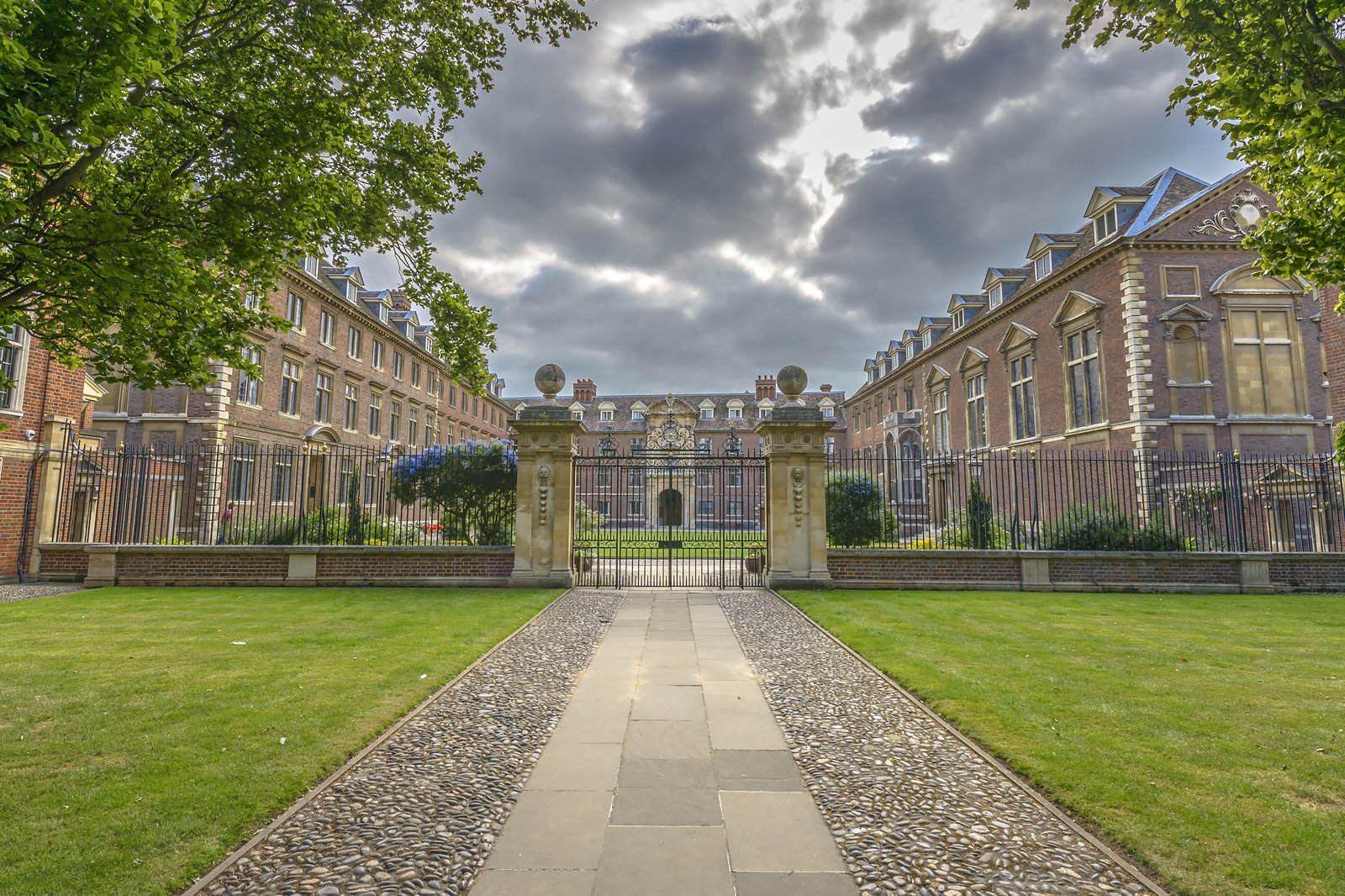 Visit Cambridge Official Ghost Tour
The local tourist office's own ghostly guide leads families down haunted alleys and around college courtyards, telling spine-chilling tales along the way. Public tours take place on Friday evenings, but you can book a private guide via the tourist office.
Location: The Guildhall, Peas Hill CB2 3AD, UK
Open: Monday–Saturday from 9.30am to 5pm, Sunday from 11am to3pm
Phone: +44 (0)1223 791500
Couples
Families
History
Photo
Unusual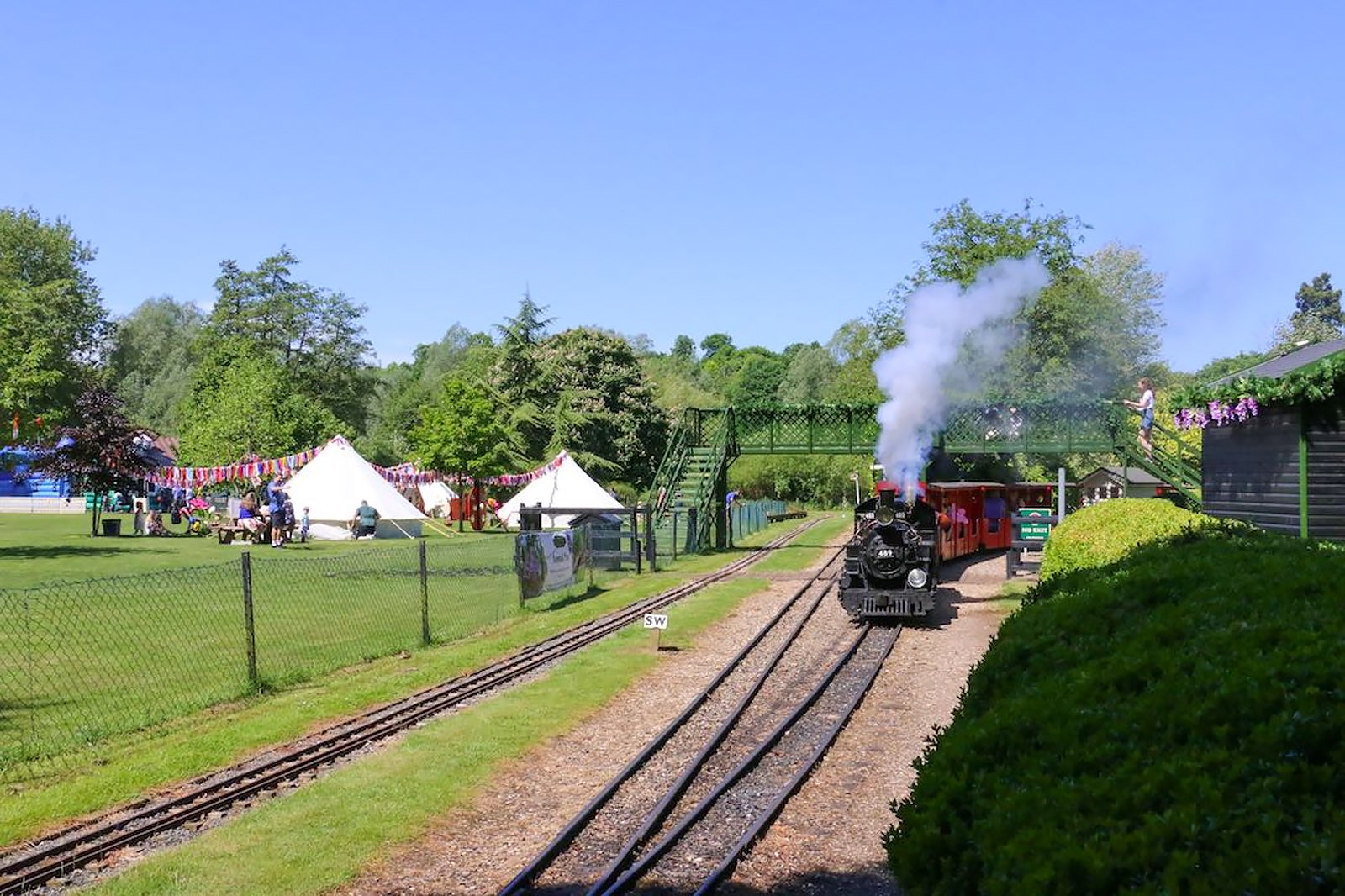 Audley End Miniature Railway
There's barely space for adults to squeeze into the scaled-down carriages of this vintage mini-railroad. They're just the right size for kids, and a ride takes 15 minutes. Afterwards, children can explore the Enchanted Fairy and Elf Walk while parents grab a picnic from the café.
Location: Audley End Rd, Audley End, Saffron Walden CB11 4JB, UK
Open: Hours vary by season
Phone: +44 (0)1799 510726
photo by Johndesmond (CC BY-SA 4.0) modified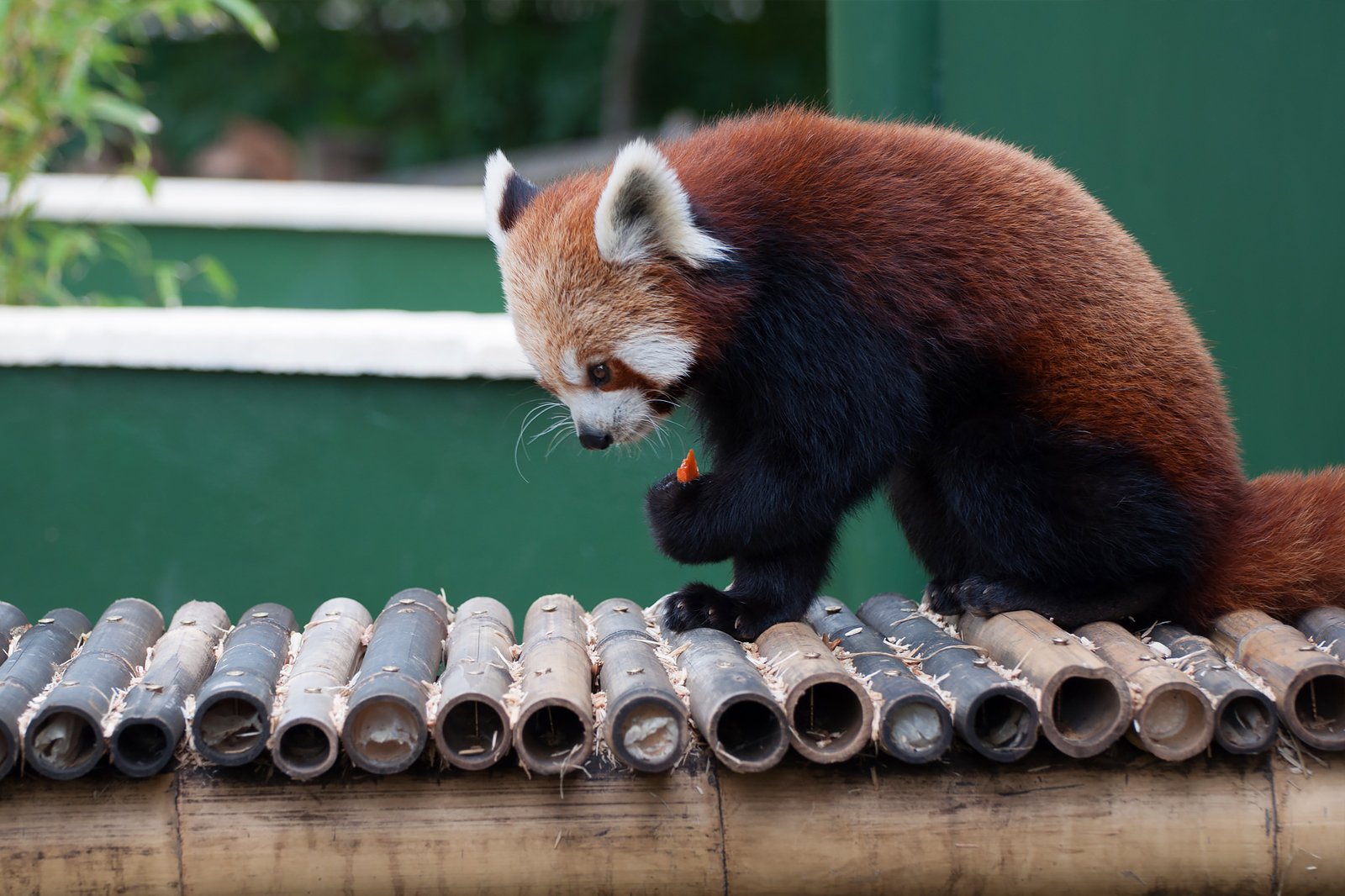 Families can get up close and personal with tigers, lemurs, and marmosets at this small, educational wildlife park. It's located 7 miles south of Cambridge. There are plenty of kid-friendly meals in the café.
Location: Station Road, Shepreth SG8 6PZ, UK
Open: Daily from 10am to 4.30pm
Phone: +44 (0)1763 262226
photo by Neil McIntosh (CC BY 2.0) modified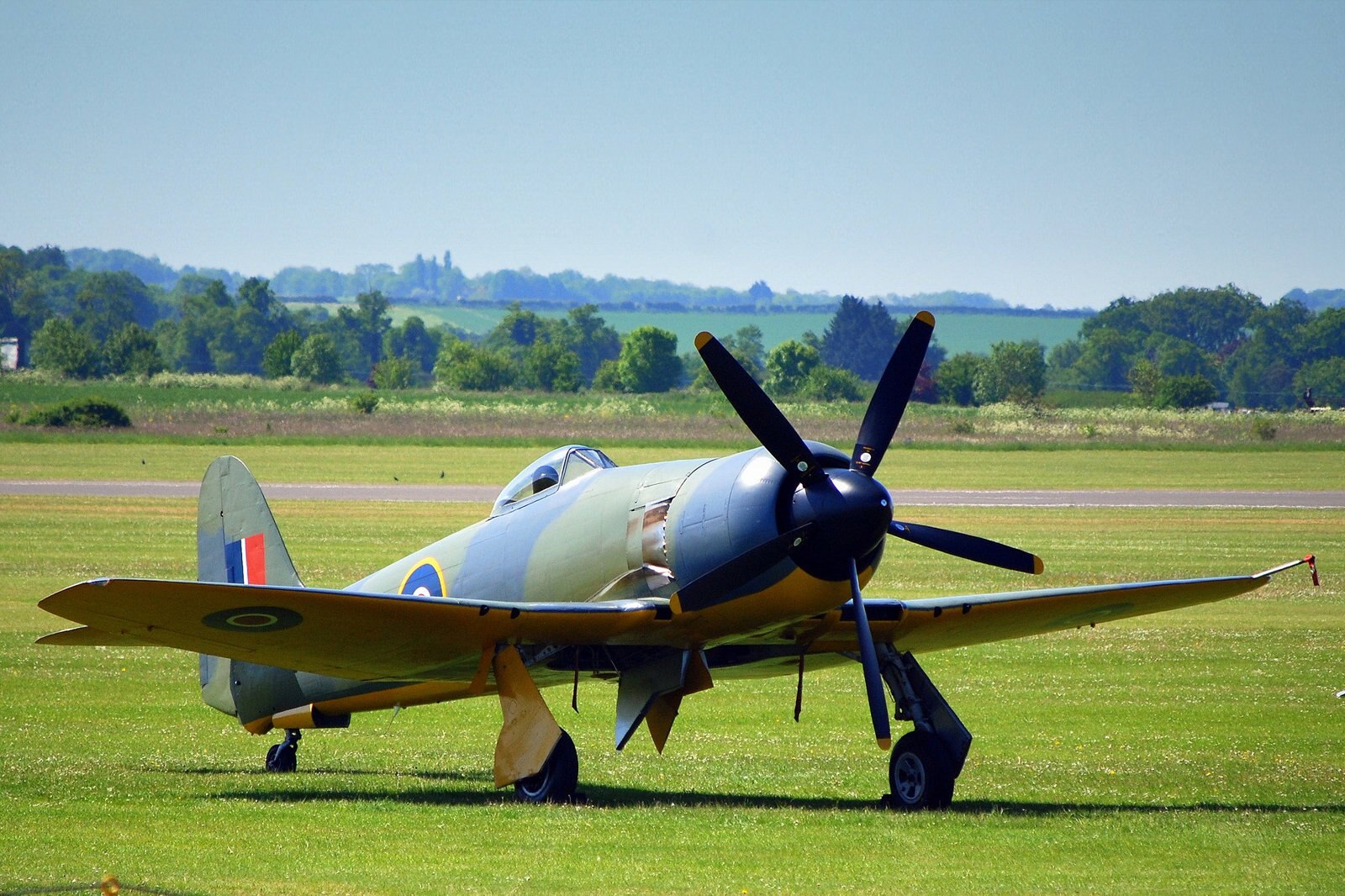 Imperial War Museum Duxford
Children can pilot a plane using flight simulators at this large museum. Displays include legendary World War II and Cold War-era British and US aircraft, military vehicles, and a Concorde airliner. Many of the exhibits are outdoors, so pick a sunny day to visit.
Location: Duxford Airfield, Duxford, Cambridge CB22 4QR, UK
Open: Daily from 10am to 6pm
Phone: +44 (0)1223 835000
photo by Roland Turner (CC BY-SA 2.0) modified