10 Places Where Locals Love to Eat in Helsinki
What are Helsinki's Best Local Restaurants?
There's something for every appetite in Helsinki restaurants, from fast food to luxury dining. But whether you prefer gourmet dishes by top cooks, hamburgers or vegan food, here's a good rule of thumb: pick a restaurant the locals also love. But how does an outsider find these places? We're here to help.
Here's a feature with 10 tips for dining like locals in Helsinki. You may recognise some of these locations; others are rarely frequented by tourists. There's something for everyone: interiors awash with history, a couple of world-class restaurants, the wonders of international cuisine, mouth-watering fast food. To help you find these places easily, we've also included their locations and some tips for public transport. Check the introductions now – these locations are guaranteed to leave you satisfied!
1
Helsinki Market Square (Kauppatori)
Score yourself an inexpensive fast meal by Presidentinlinna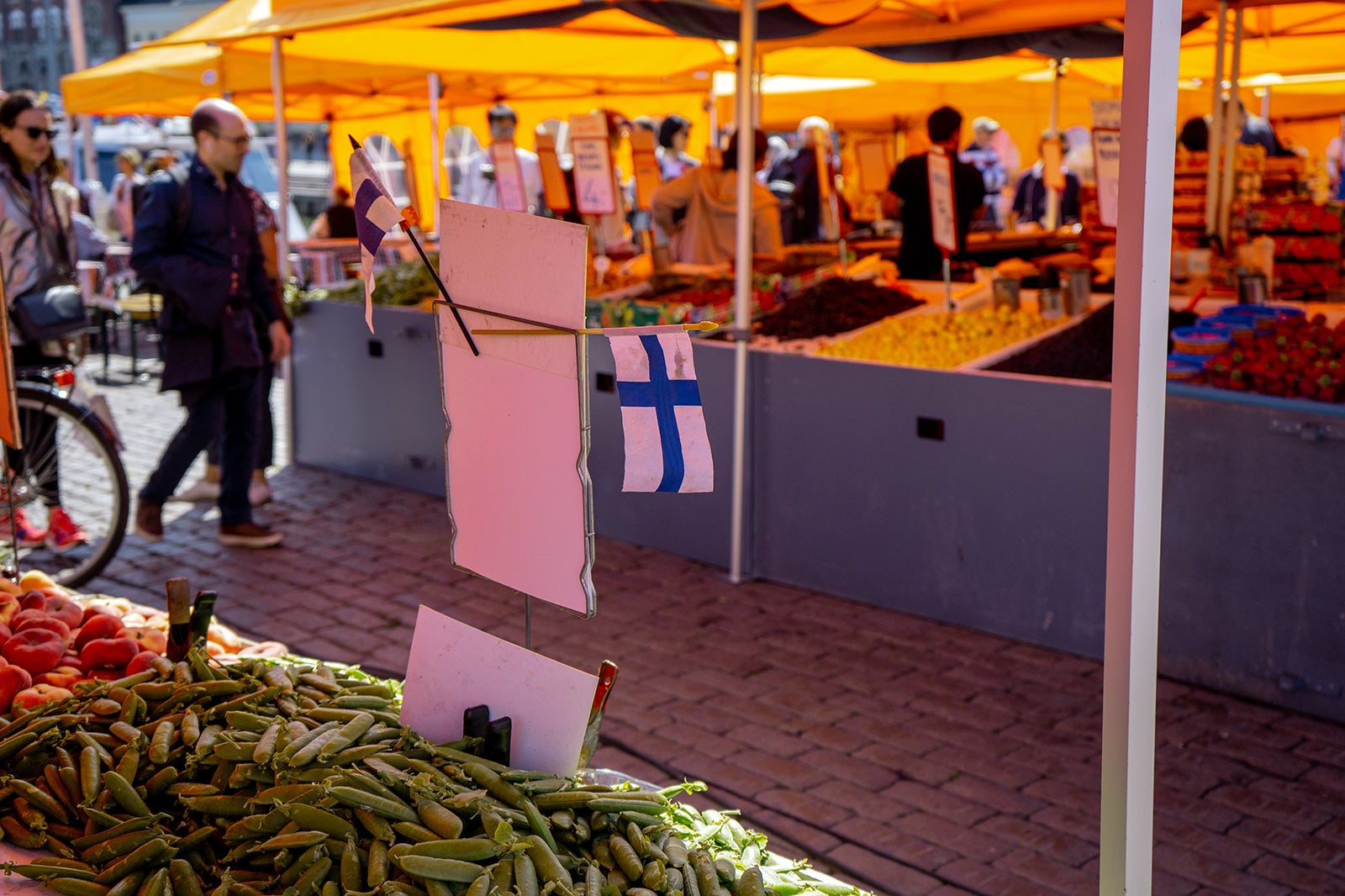 Helsinki Market Square (Kauppatori) offers fast food and snacks for all tastes. You might want to sample the goods of the local grilled food stand, a true favourite of the locals, with its attached covered terrace. In addition to the regular grilled food offerings, the stands of the Market Square have a variety of selections – wraps, sandwiches, pies, pastries, cold and hot drinks and so on. If you're simply looking for a quick snack, the sales stands have you covered – depending on the season, you might find smoked fish, pastries, peas, fruit, candy and various other foods on offer.
If you're planning to visit Suomenlinna Fortress or Vallisaari Island, for example, here's where to get something to eat while there. Helsinki Market Square is located on the southern edge of the city's old centre. You can easily walk there from Kamppi or the Helsinki Central Station, or take a city bike or Tram 2.
Location: Eteläranta, 00170 Helsinki, Finland
Open: Market hours: Monday–Friday from 6.30 am to 6 pm, Saturday 6.30 am to 4 pm, Sunday 10 am to 5 pm; opening hours for food stands vary
2
Helsinki's Old Market Hall (Vanha kauppahalli)
Have a coffee, eat something or buy some snacks at Helsinki's oldest market hall
Helsinki's Old Market Hall (Vanha kauppahalli), on the southern side of Market Square, is a particular favourite of older Helsinki residents. In olden times, people mainly shopped there for foods such as meat and fish, but nowadays there are also several coffee shops and street food stands. The menus offer great variety – in addition to traditional Finnish meat pies, buns and coffees, you can go for a French breakfast or some Vietnamese spring rolls.
The popularity among the locals is also partly explained by how inexpensive it is to eat at the market hall, particularly compared to the nearby restaurants. You can find the Old Market Hall directly on the south side of Helsinki Market Square. If you're at some other part of the city centre, you can get there on Tram 2, for example.
Location: Eteläranta 125, 00130 Helsinki, Finland
Open: Monday–Saturday from 10 am to 6 pm
3
Hietalahti Market Hall (Hietalahden kauppahalli)
Delicious international treats at the edge of the Punavuori District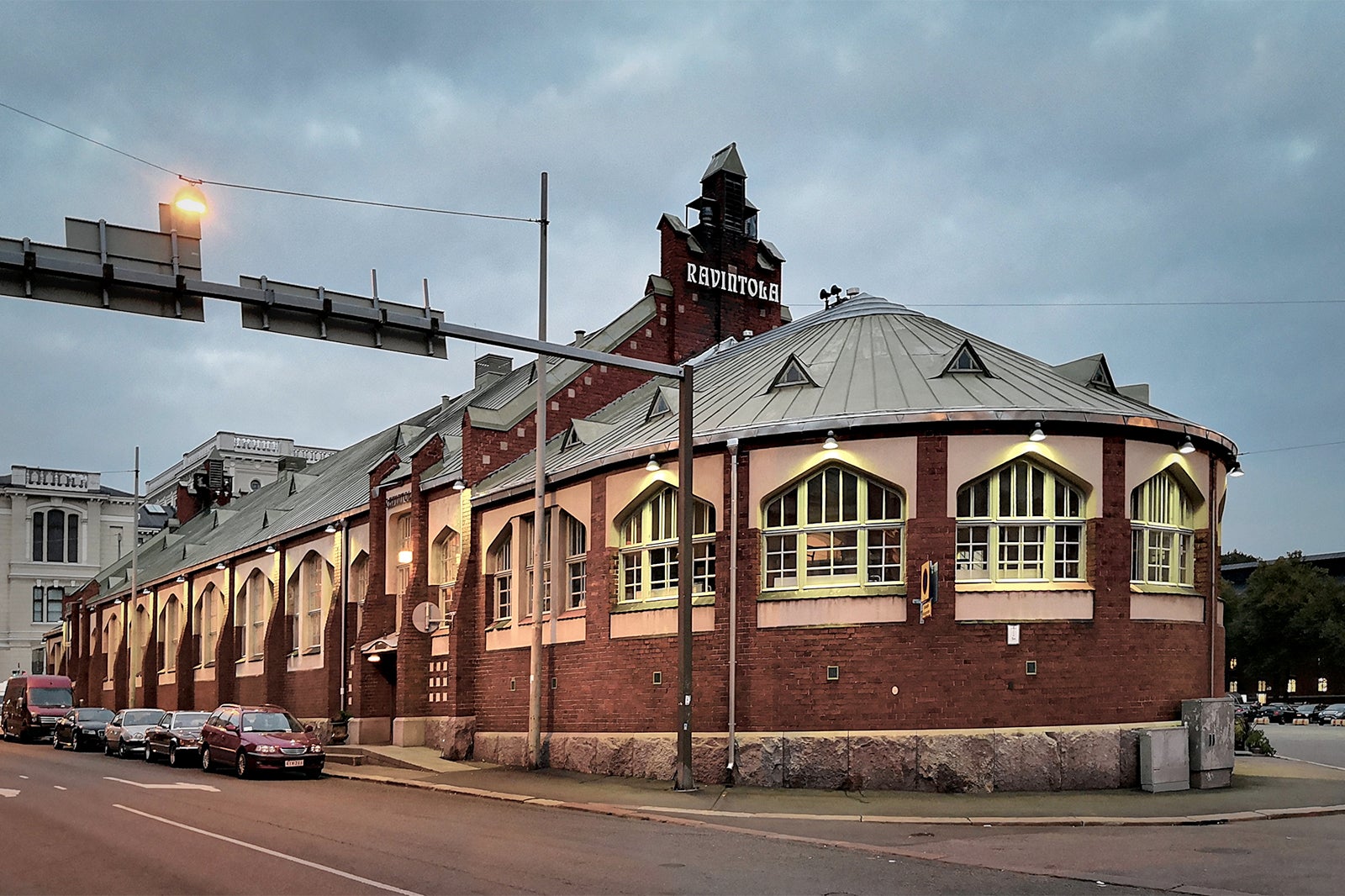 One of the best locations for hungry visitors in the city centre is Hietalahti Market Hall (Hietalahden kauppahalli). Don't the let the name fool you! These days this venerable building is far more than a traditional market hall. Instead of stands full of fish, meat and bread, there are now mostly small cafés and restaurants in the hall, where you can sample almost all the cuisines in the world: Japanese, Vietnamese, Portuguese, Mexican and so on.
The exterior of the hall tends to baffle tourists in particular. There's nothing to let you guess what's inside. This is one of the reason why the restaurants are fairly inexpensive, and thus also popular among the locals. Hietalahti Market Hall is on the western edge of Punavuori, at Hietalahdentori Square, known for its flea market. You can get there in practically no time by walking from Kamppi or the Helsinki Central Station. If the weather is lousy, you can also take Tram 6.
Location: Lönnrotinkatu 34, 00180 Helsinki, Finland
Open: Monday–Tuesday from 8 am to 6 pm, Wednesday and Thursday 8 am to 8 pm, Friday and Saturday 8 am to 10 pm
photo by Marit Henriksson (CC BY-SA 4.0) modified
4
Döner Harju
Have a better-than-usual kebab at Kallio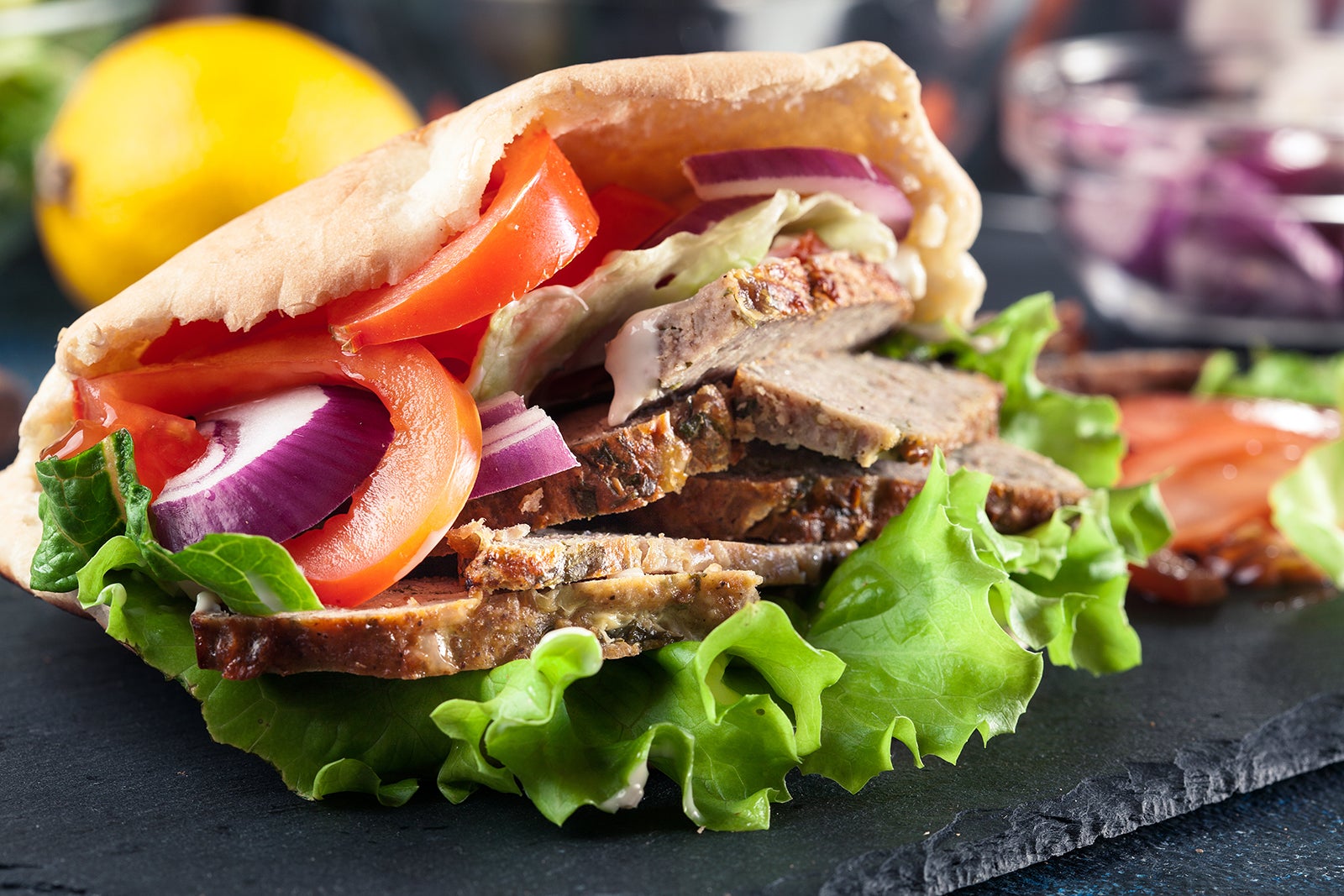 Döner Harju, which claims to offer the best döner kebabs in Finland, is a must-visit location for all kebab lovers. Here's a place that offers something more than just your basic bulk-standard kebabs – their skewers are always filled with real mutton, and there are also veggie döners and chili chicken dishes on offer. Depending on the season, you might also find special cuts on the menu, such as moose meat.
The inspiration for these dishes comes from Istanbul and Tel Aviv, among other places. The original Döner Harju has a sister restaurant in Helsinki, Döner Harju City, which is at Kaivokatu 8. The Kallio restaurant is located at Fleminginkatu 23. From other parts of Helsinki, the easiest way to reach it is Tram 9.
Location: Fleminginkatu 23, 00500 Helsinki, Finland
Open: Monday–Tuesday from 11 am to 9.30 pm, Wednesday–Friday 11 am to 10.30 pm, Saturday noon to 10.30 pm, Sunday 1 pm to 7 pm
Phone: +358 (0) 45 180 5868
5
Social Burgerjoint
Treat yourself to a delicious award-winning burger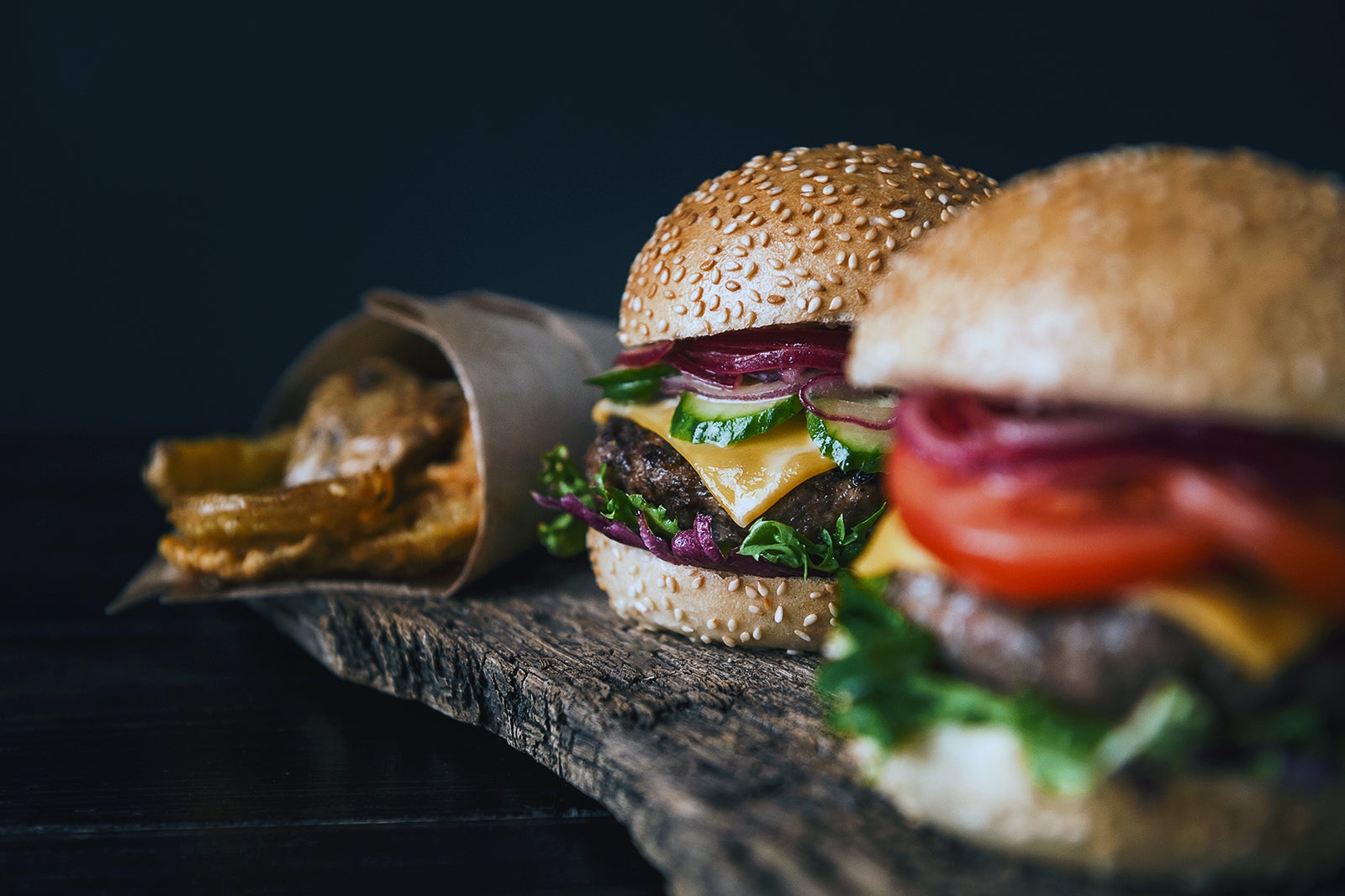 Want to enjoy a real gourmet burger? Make your way to Social Burgerjoint at Sörnäinen. Among its founders is Mika Tuomonen, the winner of Master Chef Finland. It's not an exaggeration to declare their burgers world-class. Don't believe us? Just check their website for the awards the burgers, or the restaurant itself, have received. In addition to the regular selections, the menu features seasonally changing specialty burgers and fries, coleslaws, milkshakes, soft drinks and beers.
From other parts of Helsinki, you can get to the restaurant at Kulmavuorenkatu in Sörnäinen the easiest with Trams 1 and 8, or by subway. In addition to the original location, Social Burgerjoint also has a restaurant at the nearby shopping centre Redi and at Kaivokatu, located in front of the Helsinki Central Station.
Location: Kulmavuorenkatu 4, 00550 Helsinki, Finland
Open: Opening hours vary.
Phone: +358 (0) 40 8333 703
6
Ravintola Emo
Reasonably priced, top-quality restaurant in the heart of the city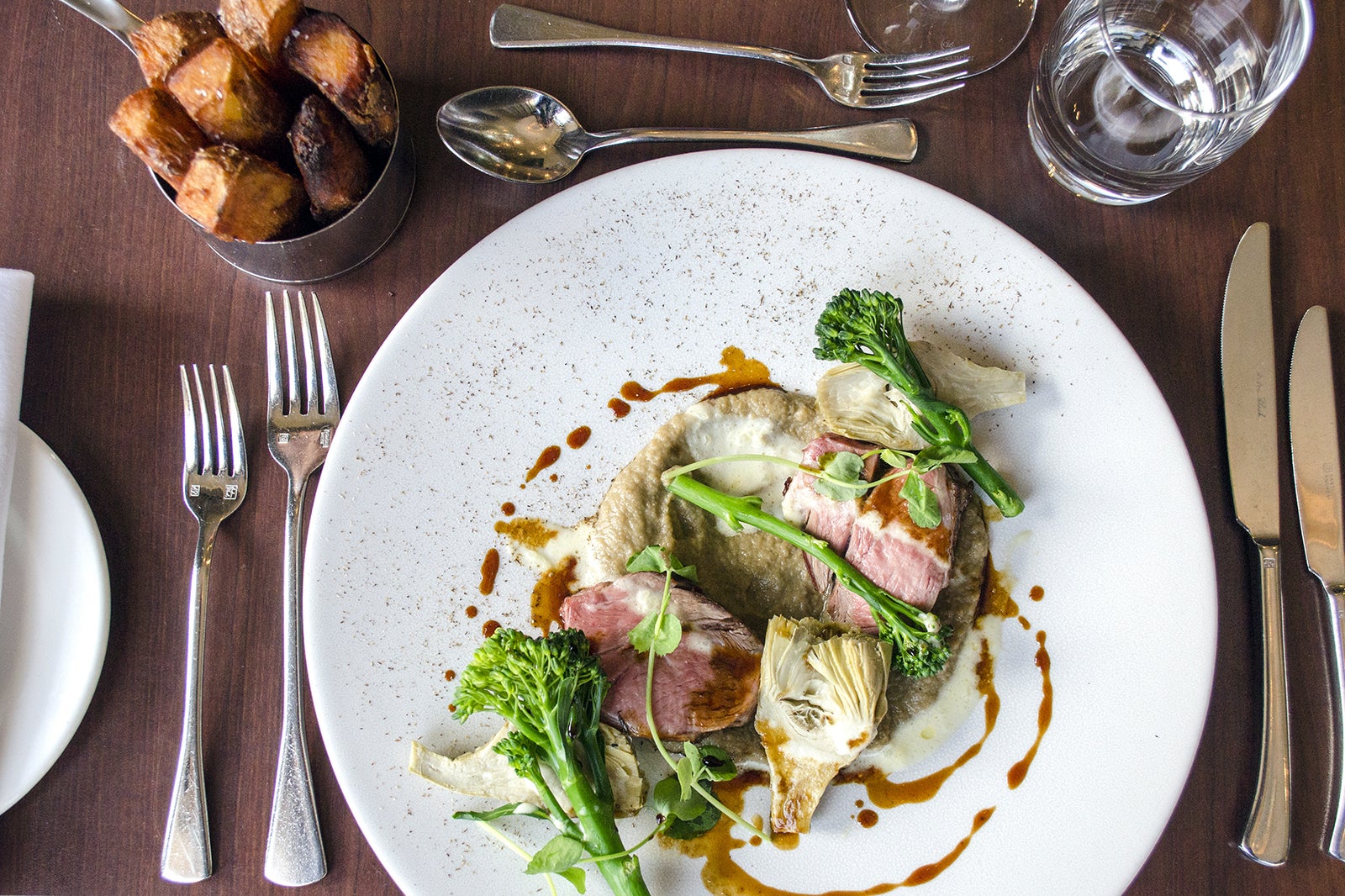 If you're looking for a quality restaurant in central Helsinki, Ravintola Emo won't let you down. There are European selections to suit everyone. You can either order a tasting menu with a few different dishes or select dishes separately from a list which features meat, fish and veggie alternatives – the restaurant won't disappoint anyone, no matter the diet. One proof of the general quality of the service and the interiors is a mention in the world-famous Michelin guide.
At least equally important for the restaurant's great reputation is, however, the customer feedback, which is almost always excellent. While checking the reviews left by other customers online, you can book a table for yourself on the spot. The restaurant's not just for dinner, either – you can also visit it for a lunch or a champagne brunch. You can find Ravintola Emo at Kluuvikatu street, near its intersection with northern Esplanadi street.
Location: Kluuvikatu 2, 00100 Helsinki, Finland
Open: Opening hours vary.
Phone: +358 (0) 10 5050 900
7
Kappeli
Classic restaurant at Esplanadi park, established 1867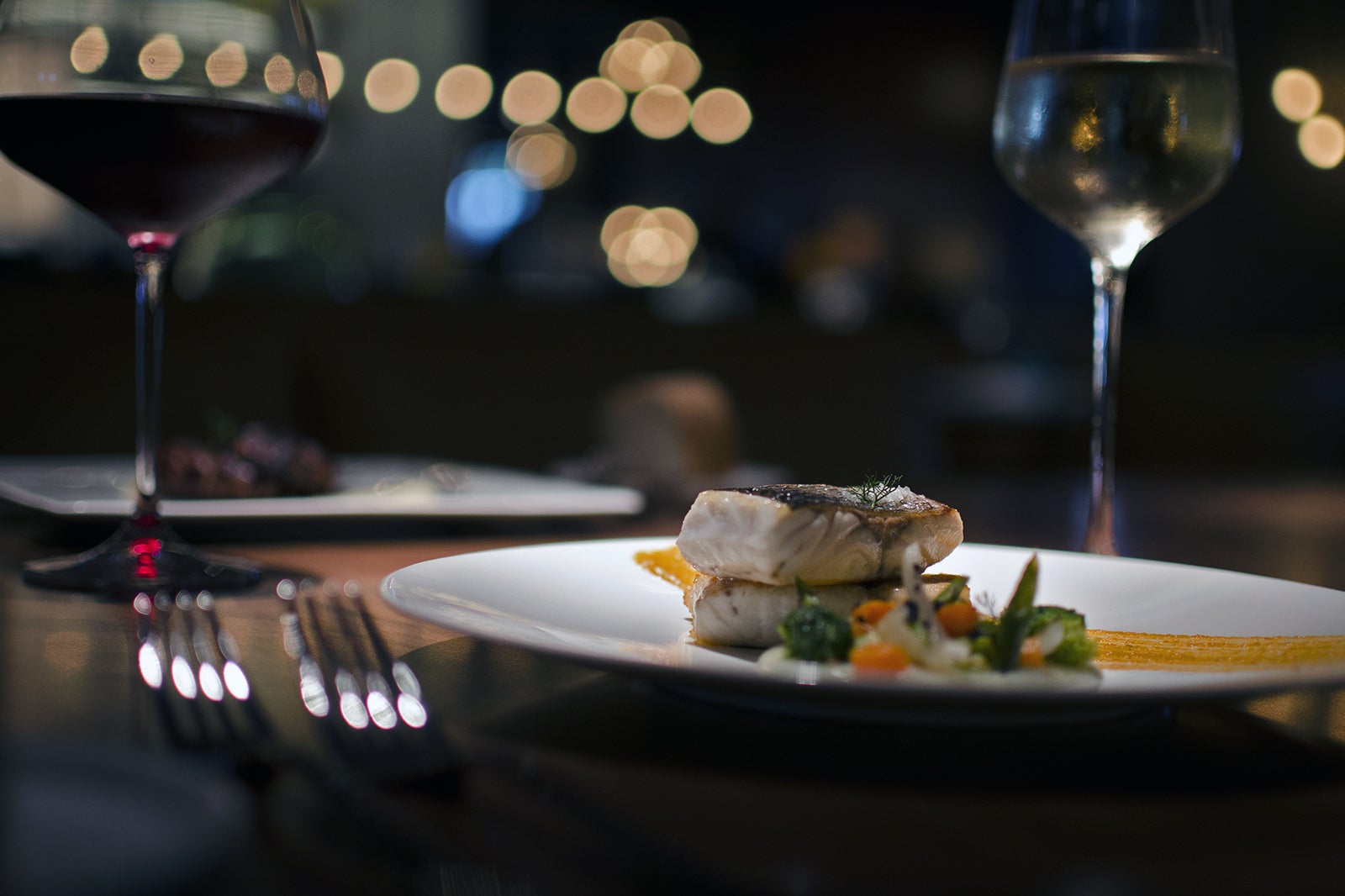 Those looking for a truly traditional restaurant experience should try Kappeli. It's a dazzlingly beautiful restaurant in the midst of a park, with a large dining room, a popular café and terrace, and a basement that you can rent for special occasions. The menu is filled with treats such as caviar, reindeer meat and pistachio cake. Here's a place that will surely suit even the most discerning of tastes. In addition to dinner, you can stop at the restaurant for a lunch or a brunch.
The most reasonably priced lunches are to be found at Kappeli Café, and you can of course also stop there for tea, coffee or a beer. Wherever you sit at Kappeli, the sights are to die for; looking in different directions, you can see the Orthodox Uspenski Cathedral, the Helsinki Market Square and, naturally, Esplanadi Park. Due to its central location in Helsinki, Kappeli is easy to reach by walking, with a city bike, or with public transport. Trams can bring you to Aleksanterinkatu a block away, for example.
Location: Eteläesplanadi 1, 00130 Helsinki, Finland
Open: Monday–Thursday from 10 am to 11 pm, Friday and Saturday 10 am to midnight, Sunday 10 am to 11 pm
Phone: +358 (0) 10 766 3880
8
Sandro Kortteli
Sample the tastes of the Middle East and Morocco at Kamppi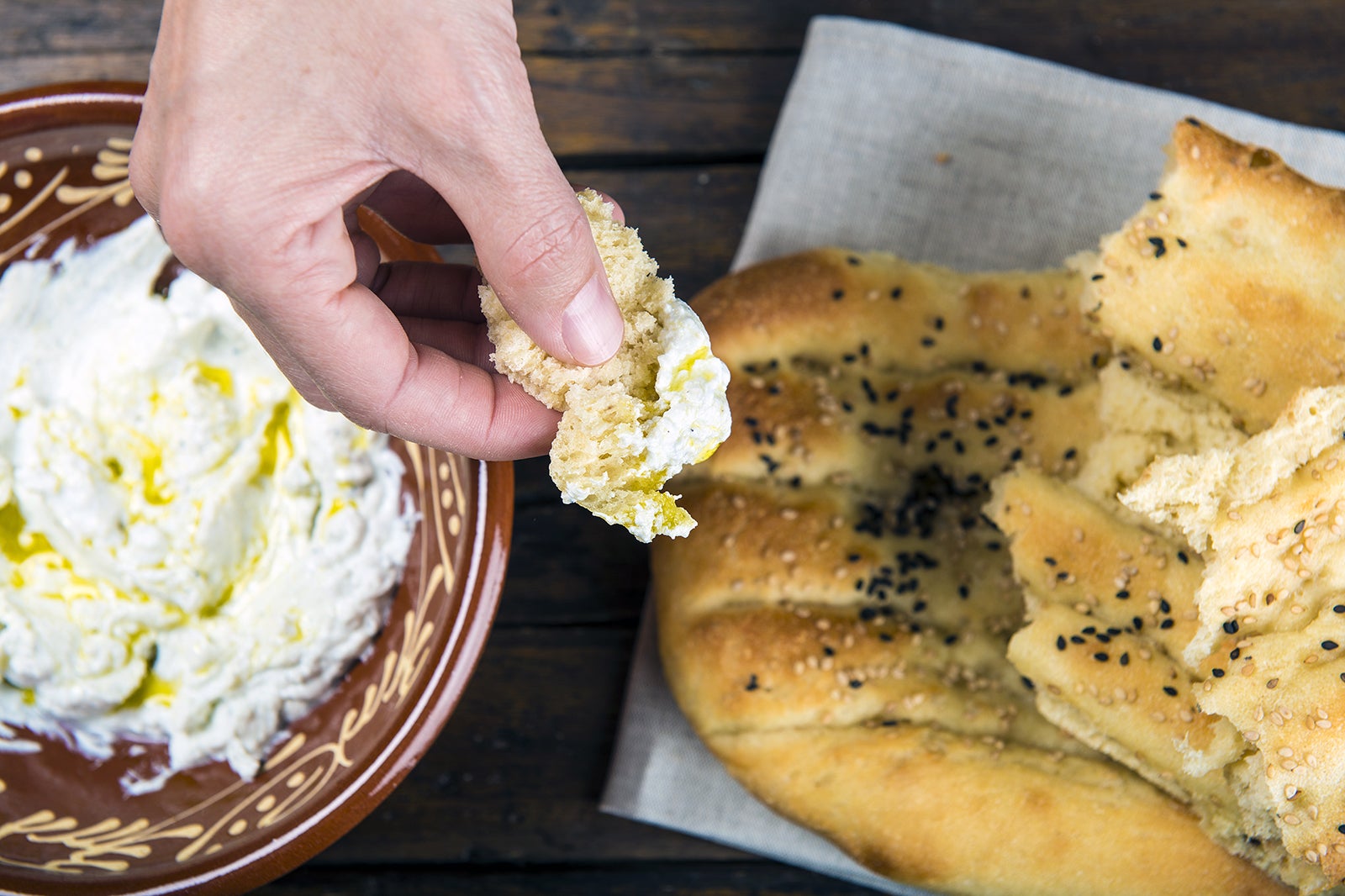 Those who love to sample a great variety of flavours should visit Sandro Kortteli, a restaurant that offers treats from the Middle East and Morocco. Their menu has it all – sheep and chicken dishes, halloumi, falafels, tofu tagines and, of course, pita bread and hummus. They also serve wines, and the dessert menu includes baklava or date cake. Whatever your diet, there's guaranteed to be something for you.
If the more exotic parts of Sandro's menu leave you suspicious, just stop by for a lunch, or brunch on Saturdays. Sandro Kortteli is located on the fourth floor of Kamppi shopping centre. You can get there by subway; the Kamppi subway station is under the shopping centre. Helsinki also has another Sandro restaurant, Sandro Citykäytävä at Kaivokatu.
Location: Urho Kekkosen katu 1, 00100 Helsinki, Finland
Open: Opening hours vary.
Phone: +358 (0) 50 592 3637
9
Fafa's
Tasty pita breads, always near you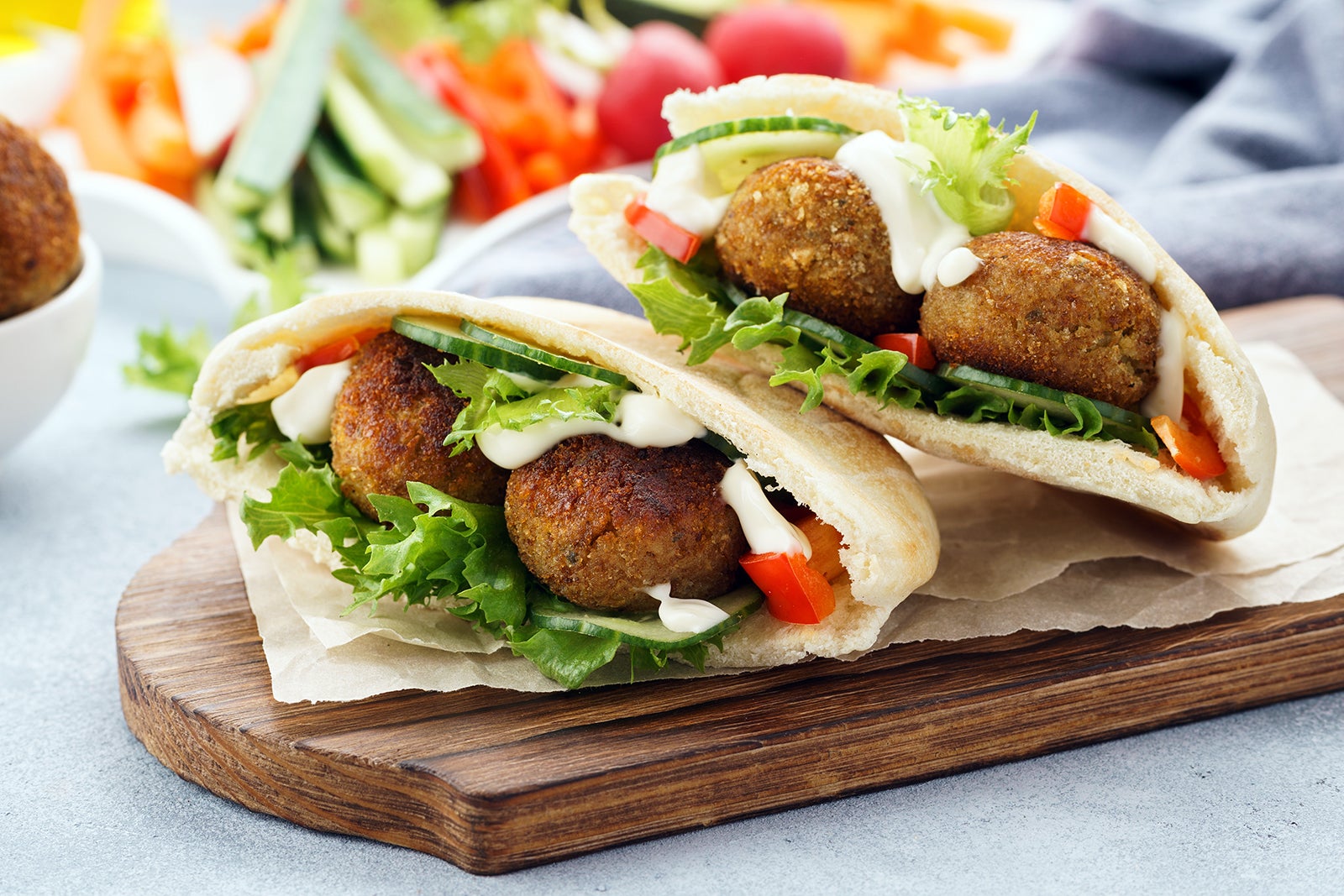 For some excellent fast food, one of the best options is Fafa's. Their first restaurant was in the Punavuori District, but nowadays you can find their restaurants everywhere in central Helsinki. No wonder – just consider the taste of Fafa's pitas, meze plates and falafels. In addition, compared to other fast food, this almost counts as a healthier option. Dishes vary greatly. It you order a pita, for example, you can fill it with the traditional falafel, or be adventurous and choose halloumi, cauliflower, mozzarella or pesto. Options for meze plates also include, for example, beef and chicken. As a side dish, you can order beet falafel and tzatziki, halloumi fries, or fried cauliflower and tahini.
Wherever you're in central Helsinki, you can almost always find a Fafa's nearby. Currently there are restaurants at Kamppi Shopping Centre, by Hakaniementori Square, at Citykäytävä, at Vilhovuorenkatu in the Kallio District, and on Jätkäsaari Island. The map tool at the restaurant website will help you easily find the location nearest you.
Open: Opening hours vary.
10
Jaskan grilli
Good old-fashioned fried foods, served from evening to late night
When you really start feeling those pangs of hunger in the middle of the night, a sure-fire option to make them go away is Jaskan grilli, near the Parliament. There you can find real old-school grill foods – hamburgers, sausages with fries, meat pies, soft drinks and several special dishes with funny names to match. In the grand tradition of Finnish fried food, there's no skimping on the condiments, such pickle sauce, onions and, of course, mayo. If this sort of fare is your thing, Jaskan grilli will never let you down.
Jaskan grilli serves when other places won't – the stand opens in the evening and stays open almost until dawn. You can find it at the corner of Dagmarinkatu and Museokatu streets – just a stone's throw from the steps of the Finnish Parliament. And if you're somewhere else in Helsinki, you can get there with Trams 4 or 10, for example.
Location: Dagmarinkatu 2, 00100 Helsinki, Finland
Open: Every day from 7.30 pm to 4.30 am
photo by Bengt Oberger (CC BY-SA 4.0) modified
Back to top