10 Free Things to Do in Helsinki
Helsinki for Budget Travellers
Travellers on a tight budget will find plenty of interesting things to do during their stay in Helsinki. Summertime is when you'll get to sunbathe, swim, and play outdoor games at any of the city's many beaches, most of which are located along the city's western coastline. If you prefer an urban retreat, a stroll through the historical district gives you a sense of Helsinki during the 19th century.
Many museums and galleries offer free admission, usually a couple of hours before closing time or on the first Friday of the month. Whether you're a city dweller or nature lover, you'll be sure to enjoy Helsinki's relaxed atmosphere throughout your vacation. Check out our guide on free things to do in Helsinki.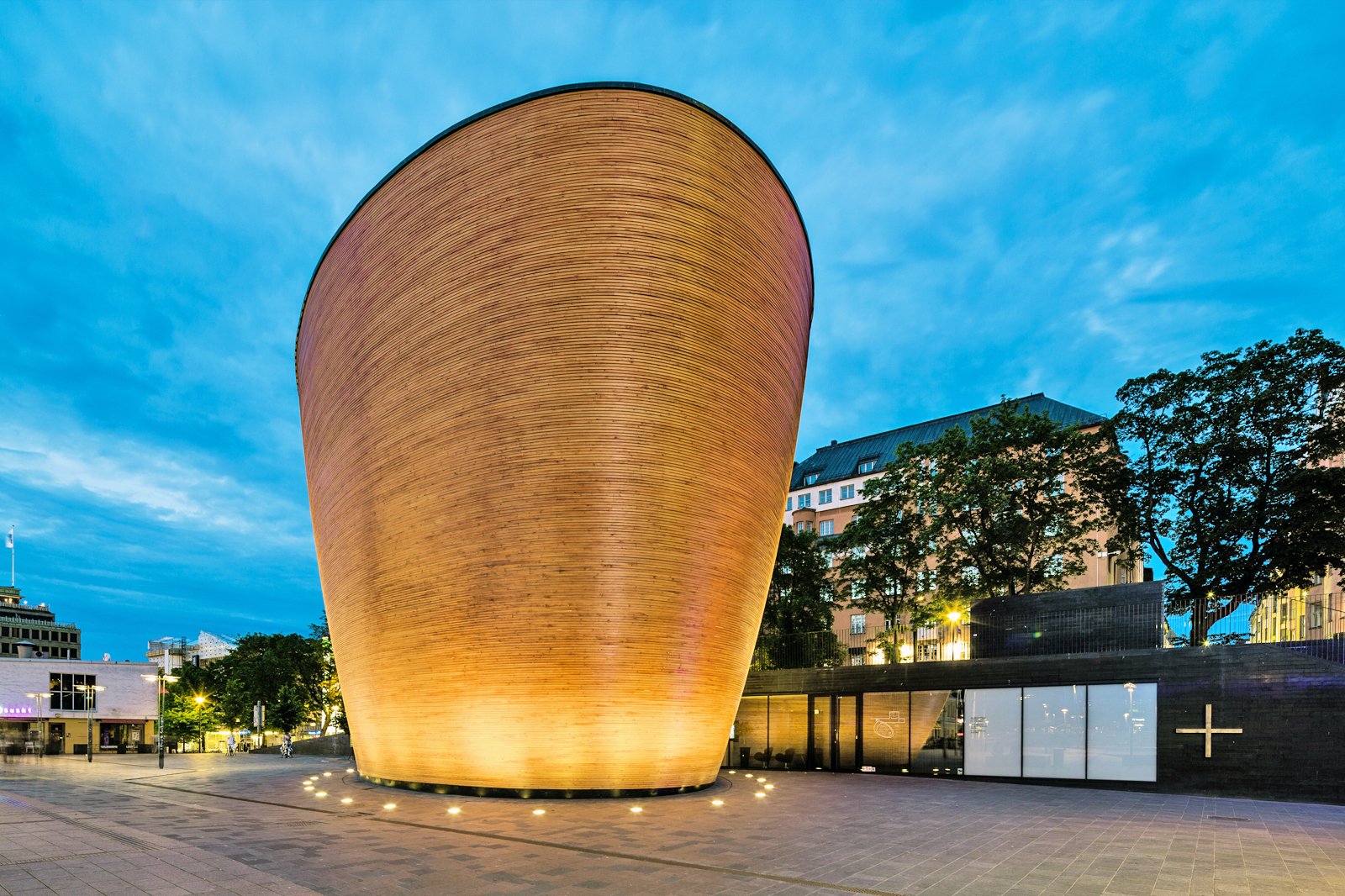 Kamppi Chapel of Silence
Escape the crowds at this city sanctuary
Helsinki's Kamppi Chapel of Silence is a unique wooden church where you get to enjoy some quiet time away from the bustling cityscape. Located nearby Esplanadi Park and Kamppi Shopping Centre, this chapel features thick wooden walls to block out any outside noise, making it a popular spot for meditation and prayer meetings. Entrance is free of charge, but note that cameras aren't allowed inside the Kamppi Chapel of Silence.
Location: Simonkatu 7, 00100 Helsinki, Finland
Open: Monday – Friday from 8am to 8pm, Saturday – Sunday from 10am to 6pm
Phone: +358 9 23402018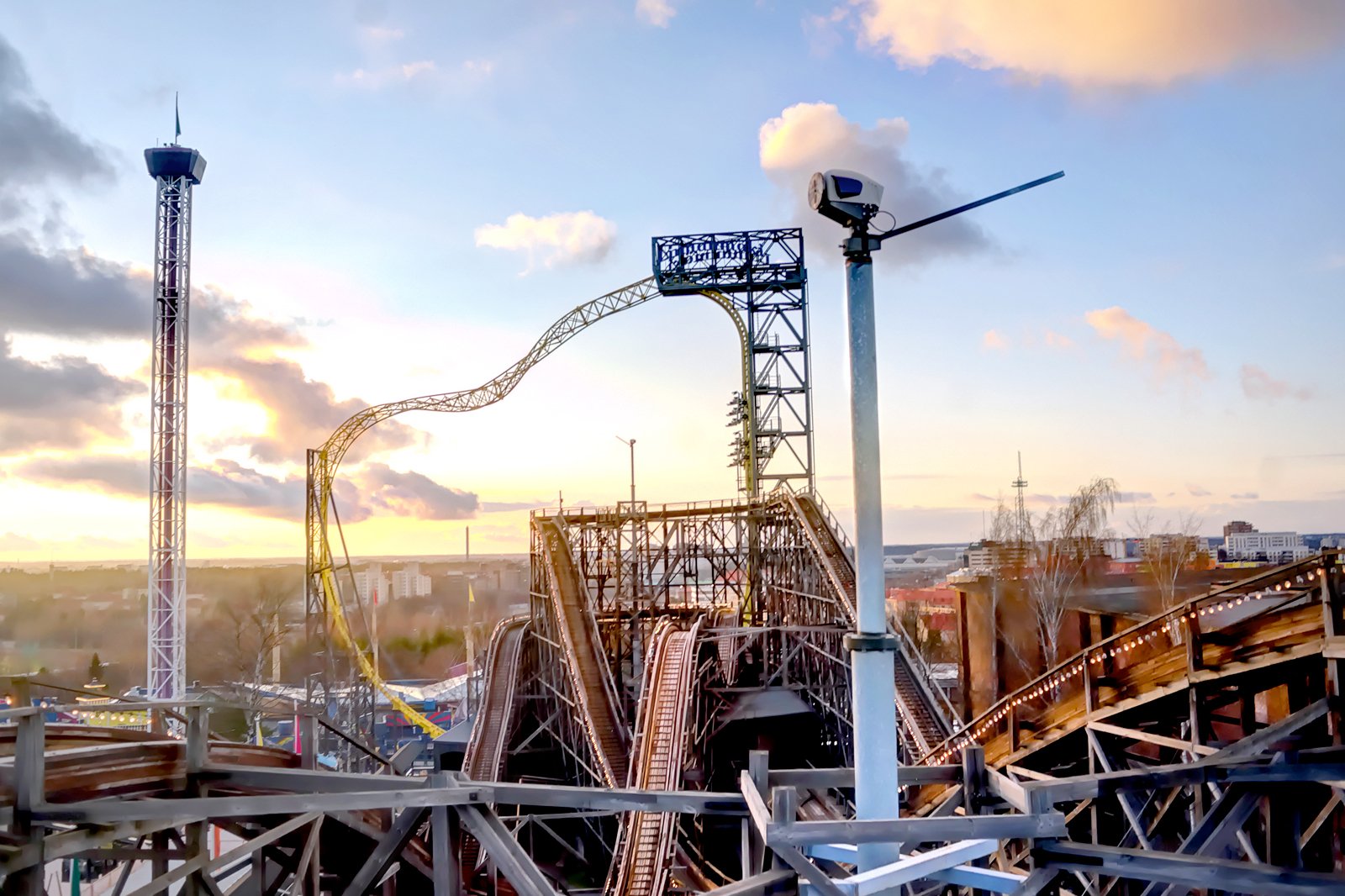 Linnanmäki Amusement Park
Enjoy over 40 thrilling rides at Finland's oldest theme park
Linnanmäki is Finland's oldest theme park, featuring over 40 rides, 3 children's playgrounds, and dozens of arcade games. During the summer, you get to watch circus shows and street performances at the open-air arena. Located 3.5 km north of Helsinki's Senate Square, the park has wooden rollercoaster that has been entertaining visitors since 1950. Entering Linnanmäki is free of charge, and you also get to enjoy 9 rides without paying for a ticket. If you want to experience the rest of the attractions, opt for the all-day-access wristband which costs €39.
Location: Tivolikuja 1, 00510 Helsinki, Finland
Open: May – October, weekdays from 11am to 9pm. Saturday – Sunday from 1pm to 8pm (closed November – April)
Phone: +358 10 572 2200
Couples
Families
Budget
Group
photo by Tatu Kosonen (CC BY-SA 4.0) modified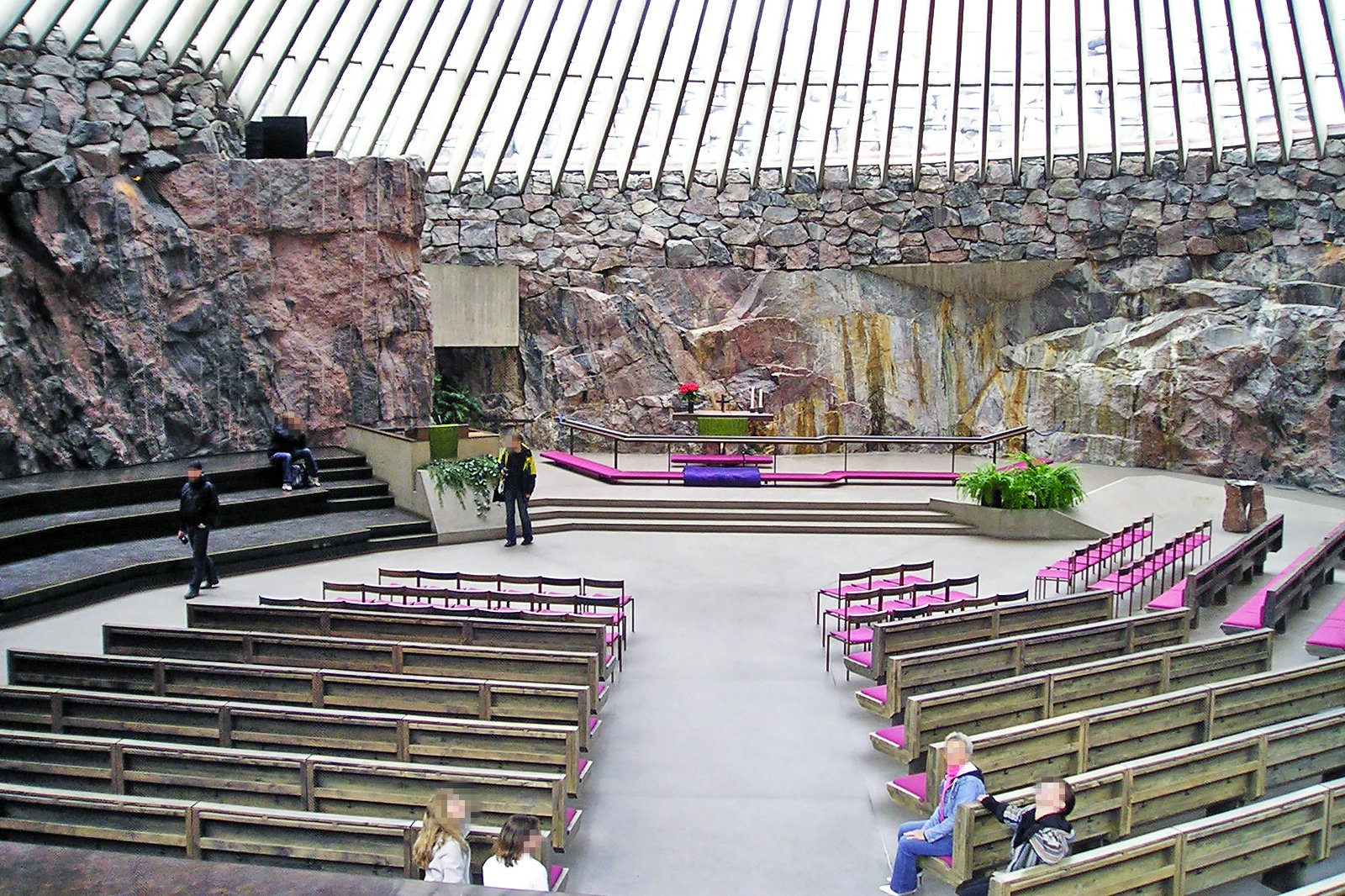 Visit Temppeliaukio on Sunday
Experience Mass at this unique church
Temppeliaukio stands out from most churches in Europe, as it's partially underground and quarried out of a natural bedrock. Located 700 metres southwest of the National Museum of Finland, the Rock Church features a central copper dome with a circular skylight and an altarpiece that's carved out of rock dating back to the Ice Age. Entrance to Temppeliaukio costs around €3, but its Sunday morning services are free to the public. Mass is celebrated in Finnish, but the church has bilingual programs to help English-speakers to follow the service.
Location: Lutherinkatu 3, 00100 Helsinki, Finland
Open: Monday – Friday from 9.30am to 8pm, Sunday from 12pm to 5pm (hours vary by season)
Phone: +358 9 2340 6320
photo by Badener (CC BY-SA 3.0) modified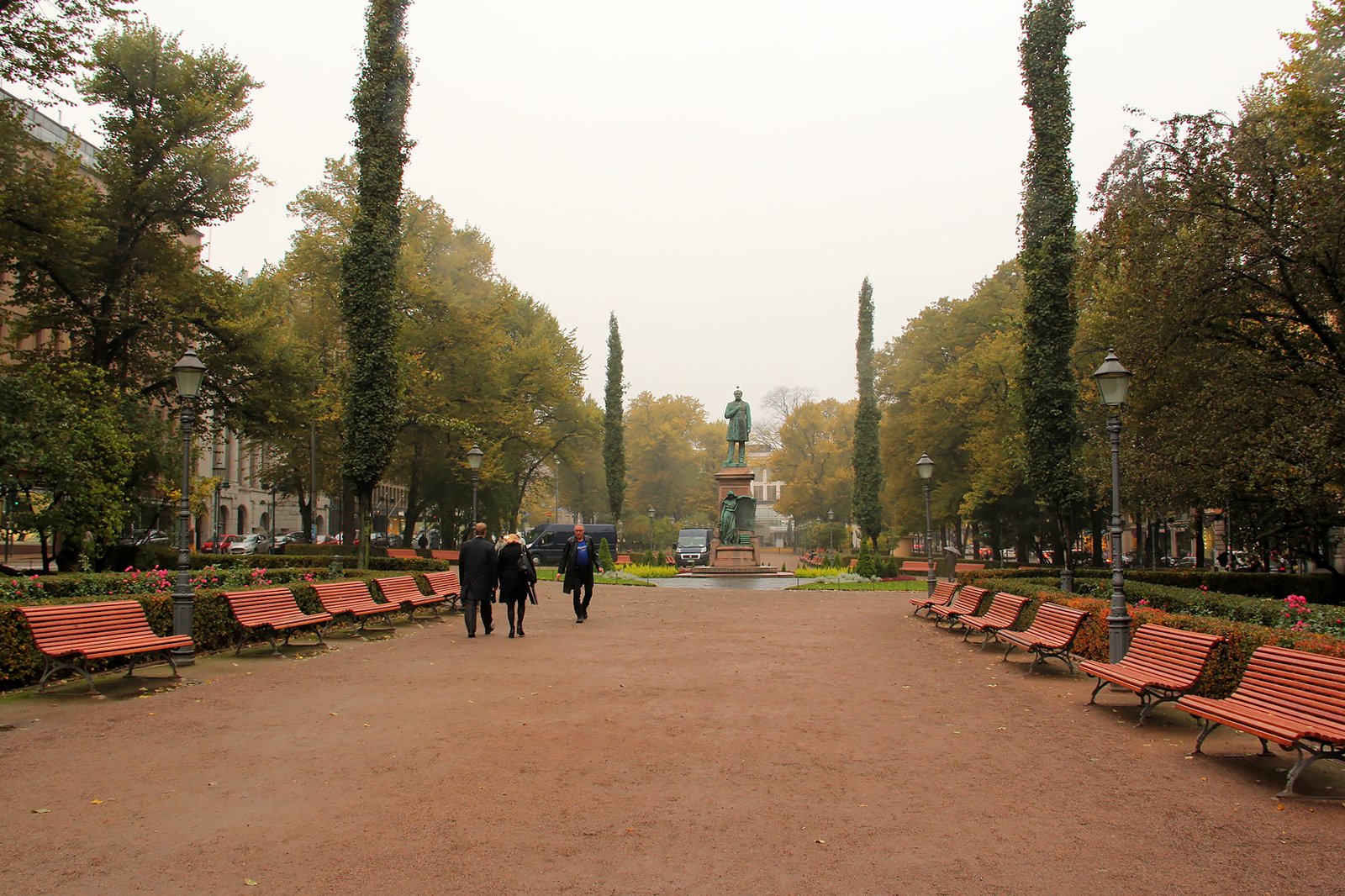 Esplanadi Park
Check out sculptures of Finnish icons at this urban park
Esplanadi is an urban park dating back to the 1850s, featuring many unique sculptures, fountains, and lush gardens. It's located in the city centre, making it one of the most visited parks in Helsinki. The Espa Stage hosts free concerts from May to September, as well as annual festivals such as Night of the Arts, Helsinki Day, and Jazz Espa. Go for a stroll along the pathways to discover statues of water nymphs and Finnish poets Ludvig Runeberg and Eino Leino.
Location: Pohjoisesplanadi, 00101 Helsinki, Finland
photo by Ana Paula Hirama (CC BY-SA 2.0) modified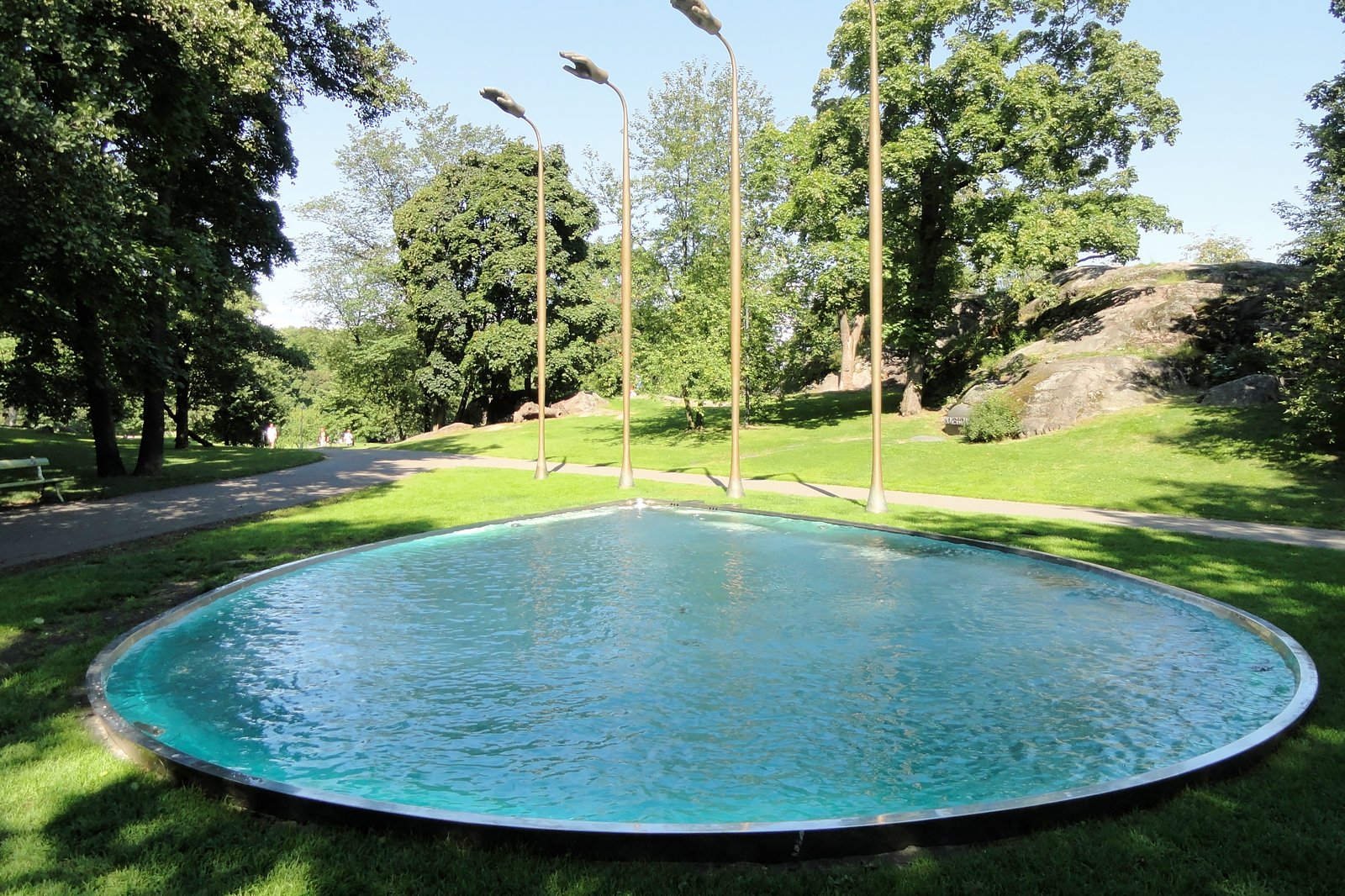 Töölönlahti Bay
Go for a jog with views of Töölönlahti Bay
Töölönlahti Bay is the centrepiece of a large park, located 1.4 km southwest of Linnanmäki Amusement Park. It's circled by a walking path that spans 2 km in length, making it a popular spot for joggers and dog walkers during the day. The northern end of Töölönlahti Bay is where you get to visit the Winter Garden of Helsinki. This 19th-century garden features over 200 plant species, including camellia trees, daffodils, and azaleas.
Location: Toloviken, Toolonlahti, 00530 Helsinki, Finland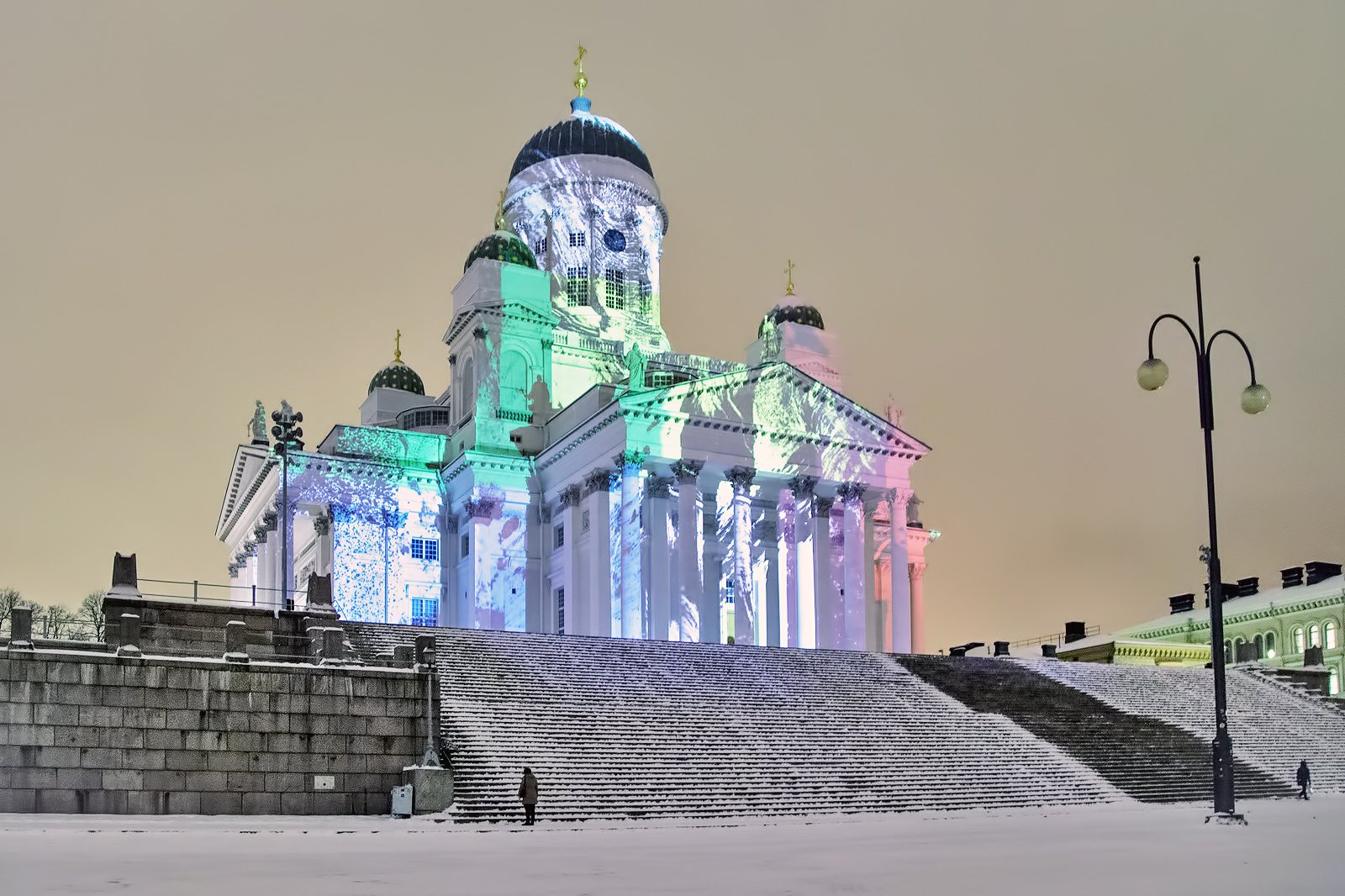 Helsinki Cathedral
Look for the 12 apostles on the cathedral's rooftop
Helsinki Cathedral dates back to the mid-19th century, and has since been one of the city's most impressive landmarks. Located on the northern end of Senate Square, this Lutheran cathedral features an all-white, neoclassical façade, with 5 green domes. You can also see the statues of 12 apostles decorating the roof. Inside, the worship hall hosts worship services on weekends and prayers on weekdays. During the summer, check out free art exhibitions at Café Krypta, located within the cathedral crypt.
Location: Unioninkatu 29, 00170 Helsinki, Finland
Open: Daily from 10am to 10pm (hours may vary)
Phone: +358 9 2340 6120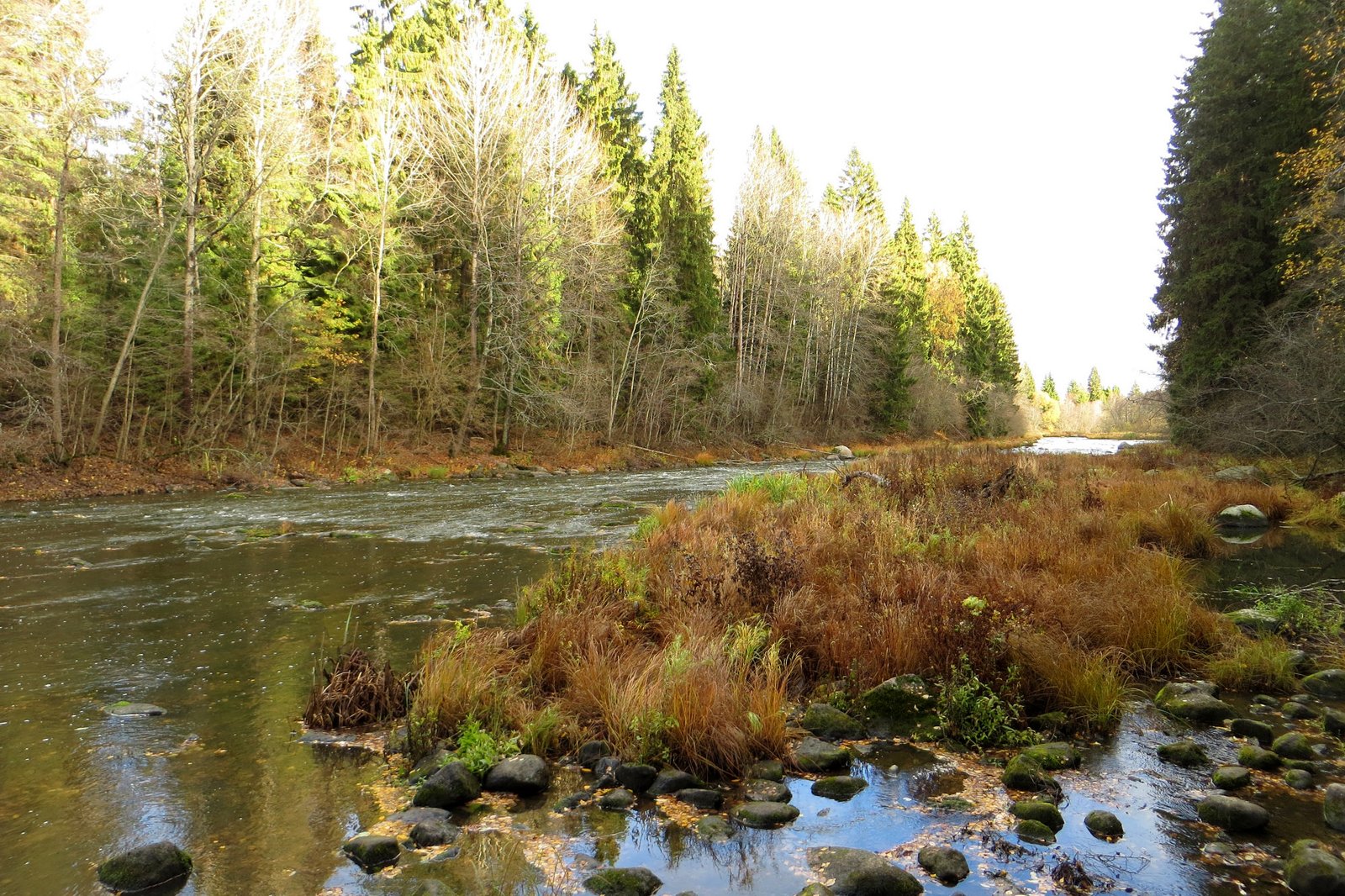 Helsinki Central Park
Escape the city for a day at Helsinki's largest park
Helsinki Central Park (Keskuspuisto) spans over 1,000 hectares of landscaped gardens, natural lakes, and primeval forests. It consists of 4 nature reserves that are popular for hiking, wildlife photography, and camping, especially in the summer. If you're visiting during the winter months, visit the Paloheinä recreational centre to enjoy skiing, orienteering, and sledging on its impressive ski slope. Located about 9 km north of central Helsinki, Keskuspuisto attracts locals looking to escape the bustling city during weekends and holidays.
Location: Keskuspuisto, 00630 Helsinki, Finland
Phone: +358 9 3102 2111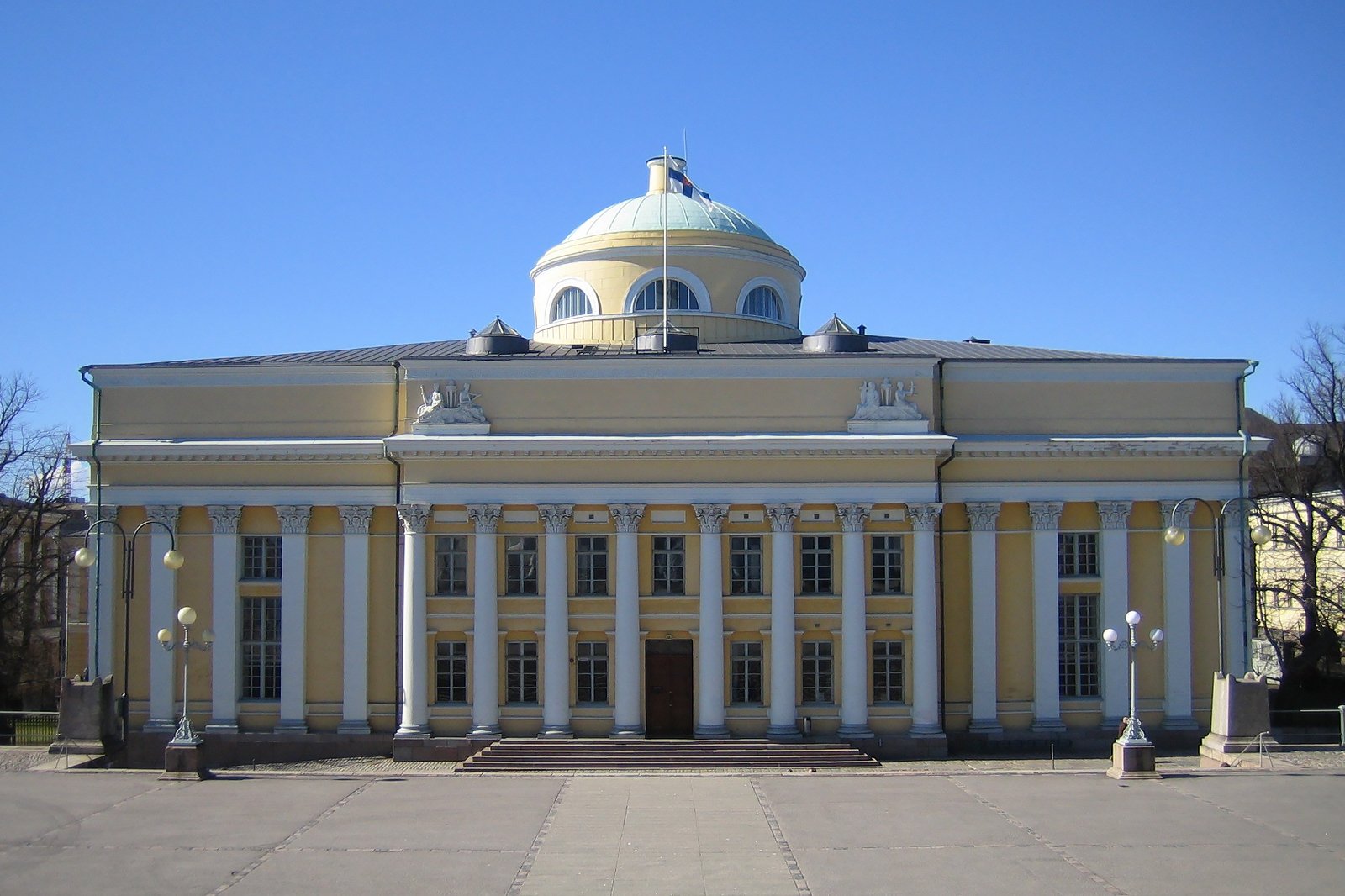 National Library of Finland
Browse through millions of books on Finland's cultural heritage
The National Library of Finland occupies 2 complexes in Helsinki's Senate Square, the oldest of which was designed by Carl Ludvig Engel in 1844. It holds more than 3 million books and manuscripts from various parts of the world. You're free to explore the impressive library, which features frescoed hallways, marble pillars, and Art Nouveau accents. The National Library of Finland also houses the Finnish National Sound Archive, which contains music recordings dating back to 1901 and hundreds of sheet music materials.
Location: Unioninkatu 36, 00170 Helsinki, Finland
Open: Monday – Tuesday and Thursday - Friday from 9am to 6pm, Wednesday from 9am to 8pm (closed on Saturdays and Sundays)
Phone: +358 29 412 3196
photo by Tomisti (CC BY-SA 3.0) modified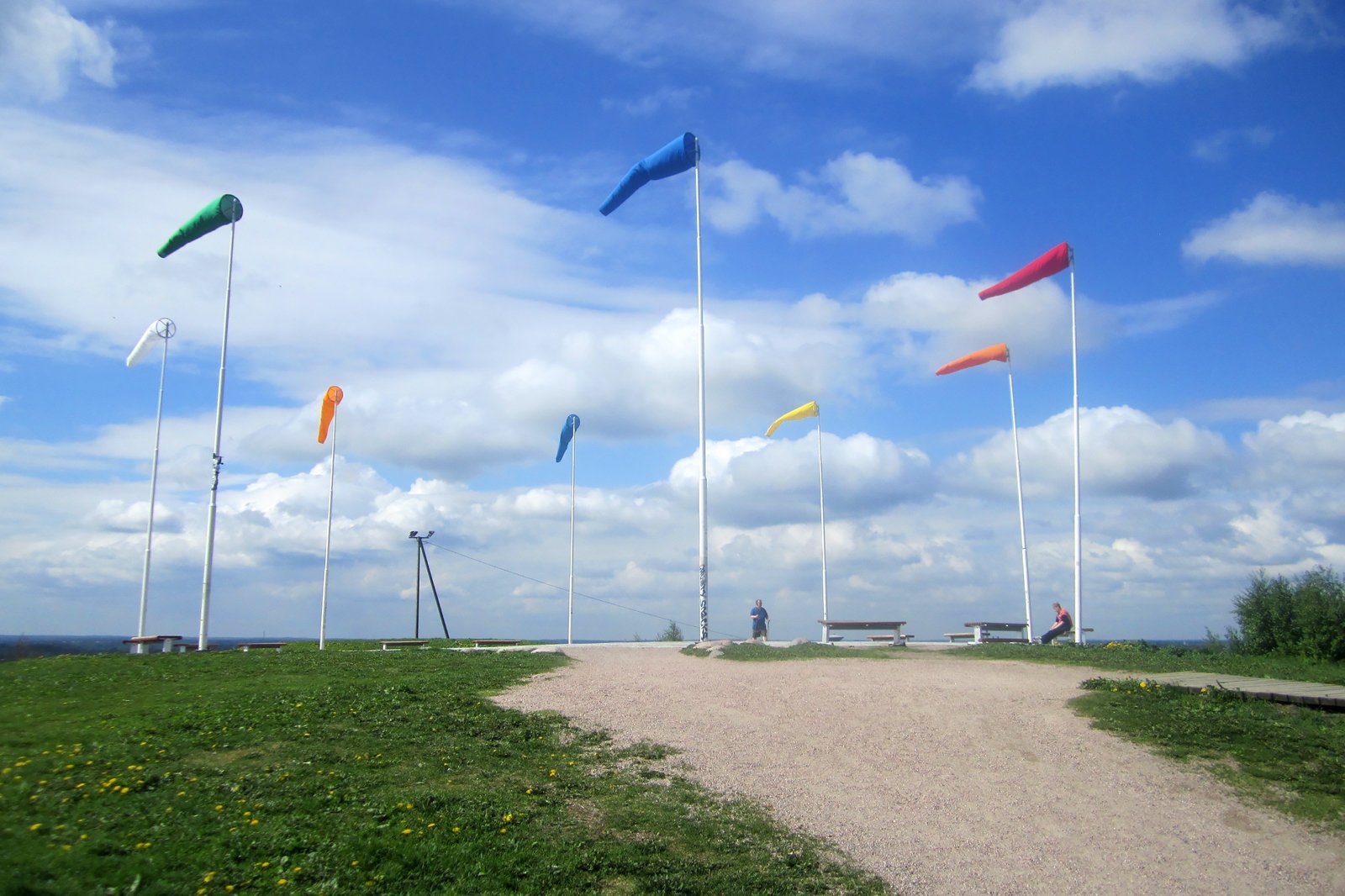 Malminkartano Hill
Climb over 400 steps to reach the hilltop
Malminkartano Hill, standing at 90 metres above sea level, offers the highest viewpoint of Helsinki. The manmade hill often attracts fitness enthusiasts looking to reach the peak as fast as possible by running up a 426-step stairway. It's also where locals get to enjoy leisurely picnics, jogs, and biking, especially during summer. Sledging on Malminkartano Hill is a popular wintertime activity whenever Helsinki experiences heavy snowfall.
Location: Malminkartanonhuippu, Naapuripellontie, 00410 Helsinki, Finland
photo by Tuoppa (CC BY-SA 3.0) modified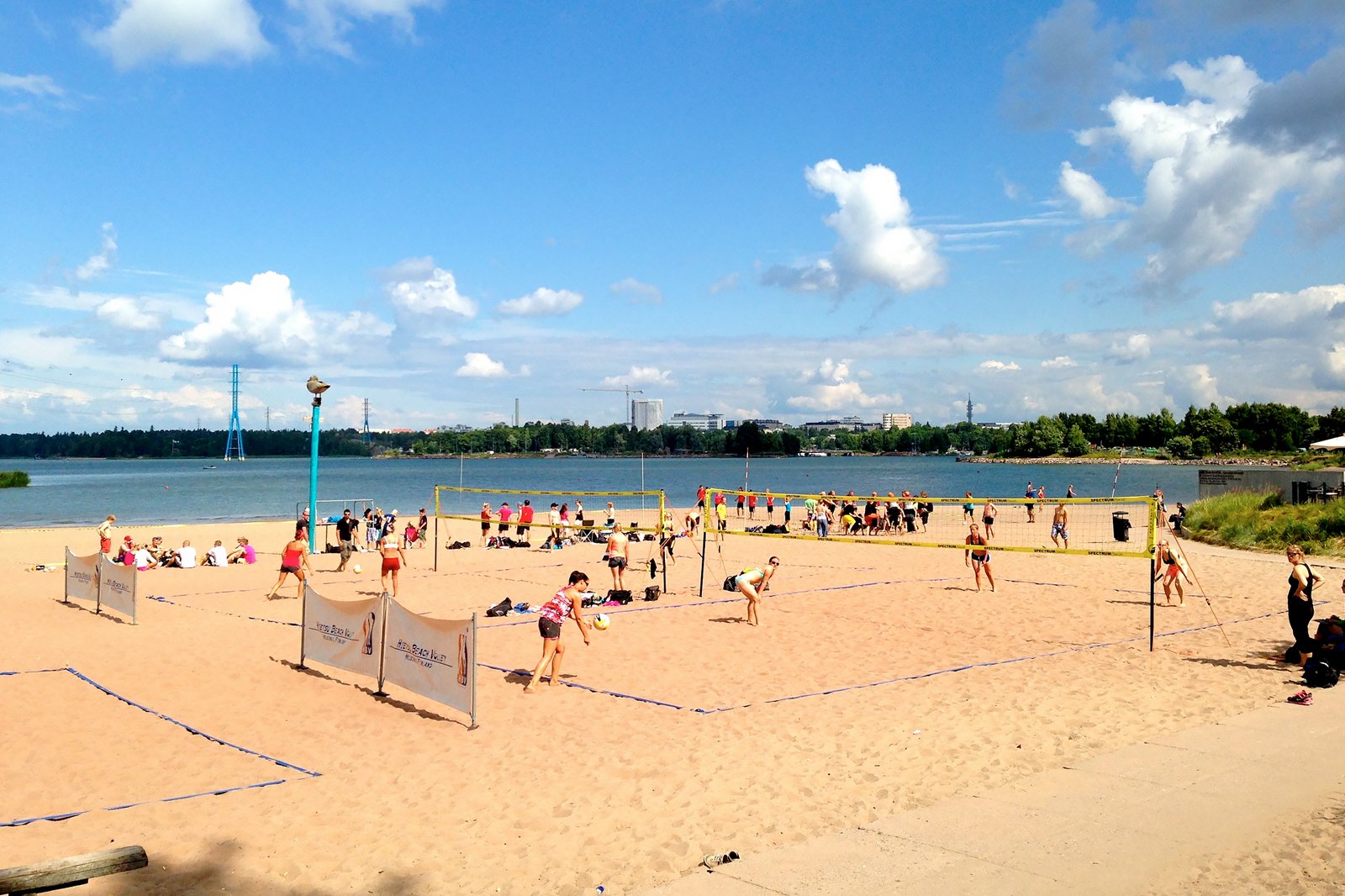 Hietaranta Beach
Play a game of tennis at Taivallahti Centre
Hietaranta Beach typically draws a large crowd during the summer months, but there are plenty of activities to enjoy when the weather is less than ideal for sunbathing. Located on Helsinki's western coastline, Hietaranta's shallow bay is safe enough for kids to swim, while the promenade has several beachfront bistro, a children play area, basketball and volleyball courts. If you're at the beach on a gloomy day, play a round of golf at Minigolf Taivallahti or tennis at Taivallahti Centre for a few euros.
Location: Hiekkarannantie 11, 00100 Helsinki, Finland
Couples
Families
Budget
Group
photo by Jonik (CC BY-SA 3.0) modified