10 Places to Experience Cannes Like a Local
Discover the Charm and Authenticity of the Other Side of Cannes
When you think of Cannes, conventional images tend to spring to mind. The steps of the Palais des Festivals et des Congrès convention centre, la Croisette beach, palm trees, the bright blue Mediterranean sea, mojitos on the beach or on a terrace and, above all, the glitz from the world of the silver screen oozing from every brick. But Cannes is also a small Provençal town with charm that is sometimes forgotten.
It is home to both popular and more selective areas, little corners of greenery, enclaves of well-preserved heritage and nature, contemporary artists, architectural curiosities and snippets of everyday life. To make your memories all the more unforgettable, take a behind-the-scenes tour of this town that's full of surprises. Discover 10 places to experience Cannes like a local.
1
Quartier de La Californie
The chicest of chic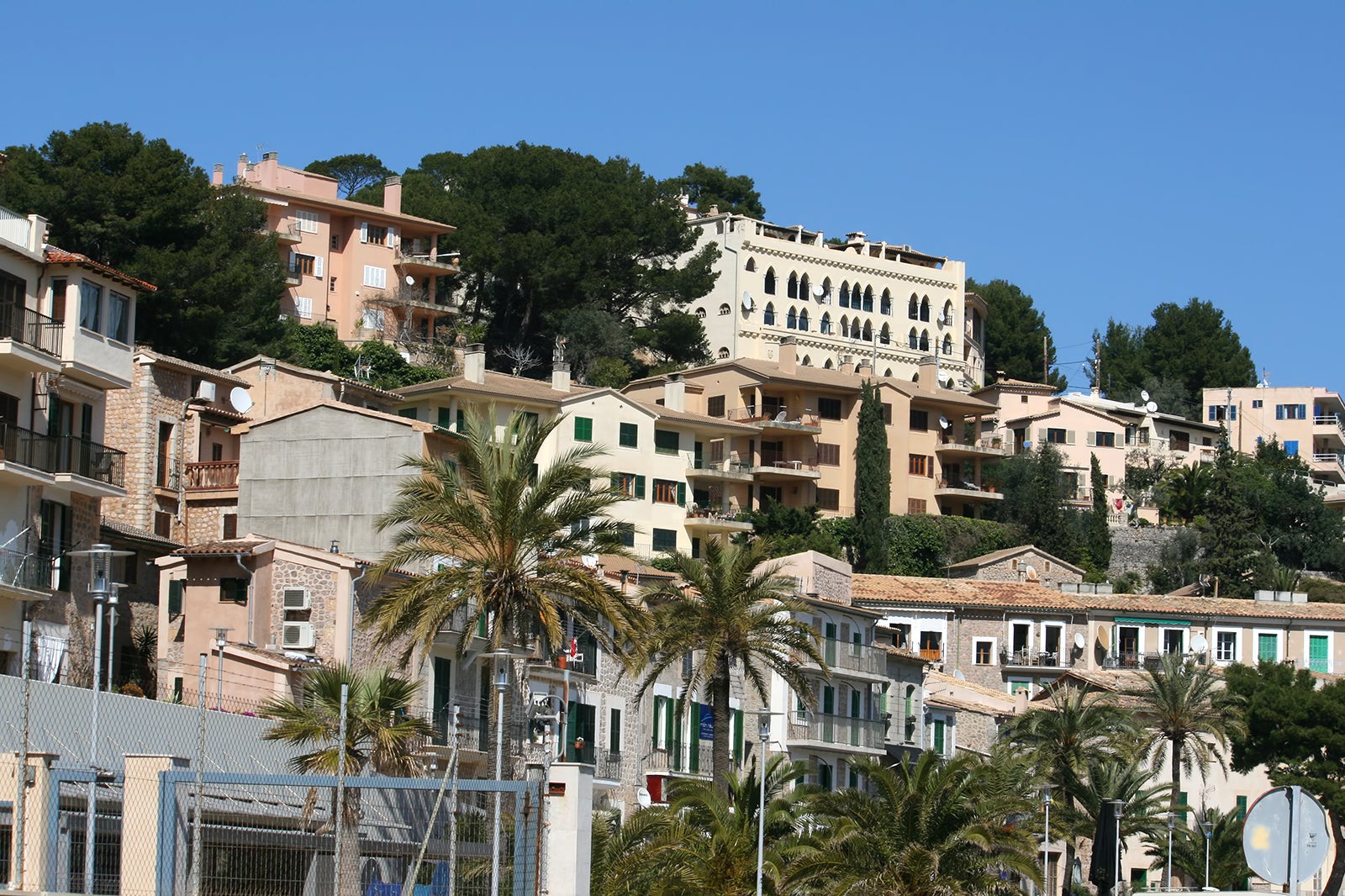 The Quartier de La Californie (Californian Quarter), away from the hustle and bustle of La Croisette, exudes a chic calmness overlooking the bay. Popular with wealthy owners and celebrities, the area is peppered with stunning villas, such as Villa Fiorentina with its terraced gardens, or Pavillon de Flore, and the neighbourhood's unspoiled setting has earned it the title 'towns and villages in bloom'.
Although the area has a very selective feel, it's nonetheless very pleasant to stroll around, with its oriental gardens, cultural events held at the incredible media library or artist exhibitions in the Ventian-inspired Villa Domergue. Join a walking tour and discover its historical treasures.
2
Île Saint-Honorat
An unusual island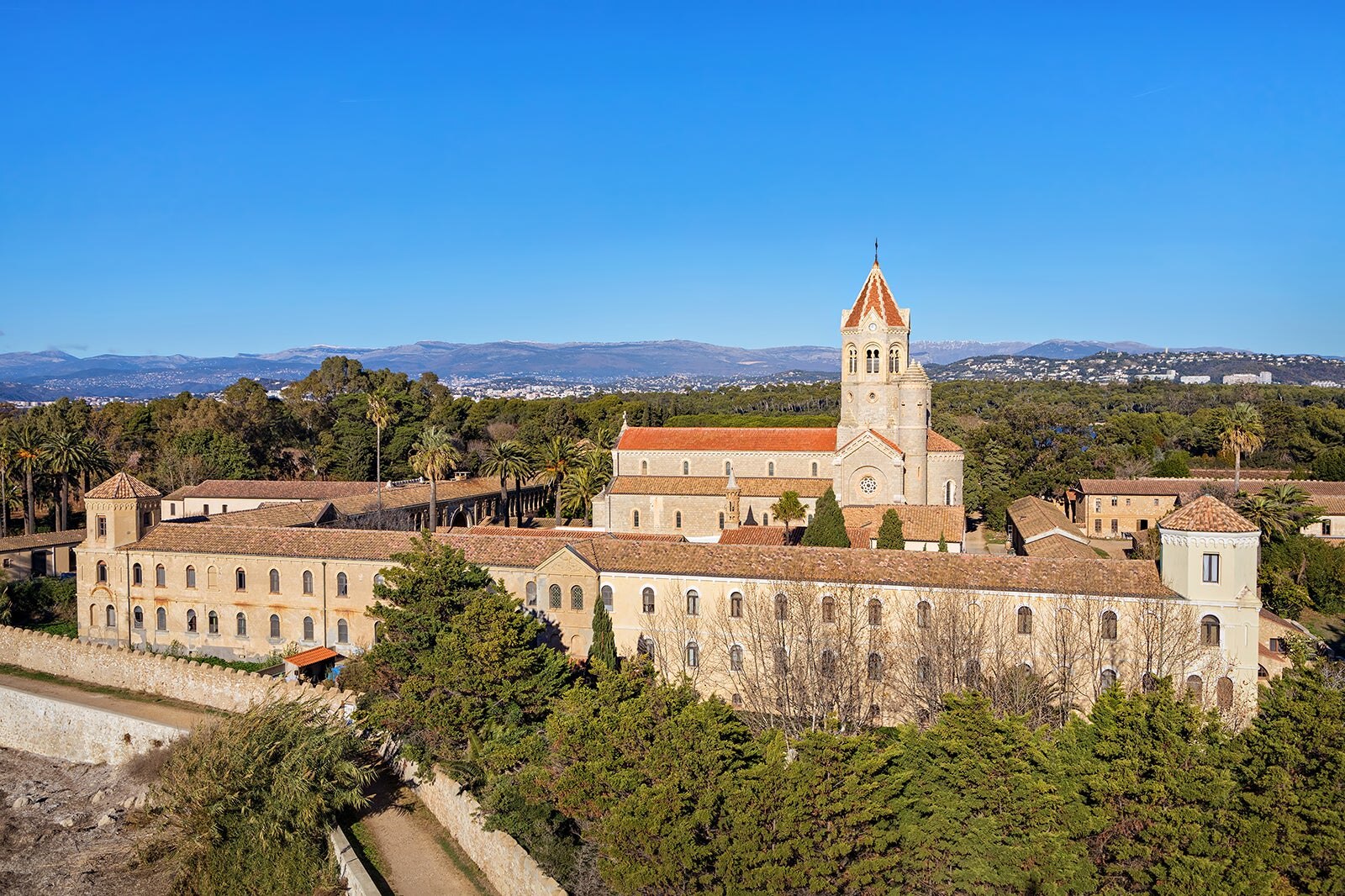 The Île Saint-Honorat is no less worthy of interest than its close neighbour l'île Sainte-Marguerite. Its uniqueness lies in its attachment to the rhythms of monastic life, with Lérins Abbey (Abbaye de Lérins) as its focal point. Surrounded by cacti and palm trees, the island is the home of monks who have decided to withdraw from the world.
Visitors are welcome, but must, of course, respect their oath of simplicity. As a pilgrim for the day, visit the island on foot and discover the flora, fauna and ancient chapels found throughout the area. You can also try some of the wine produced here by the monks that enables them to cover their costs.
3
Suquet des Artistes: a place to express your creativity
The out-of-the-ordinary in the heart of the conventional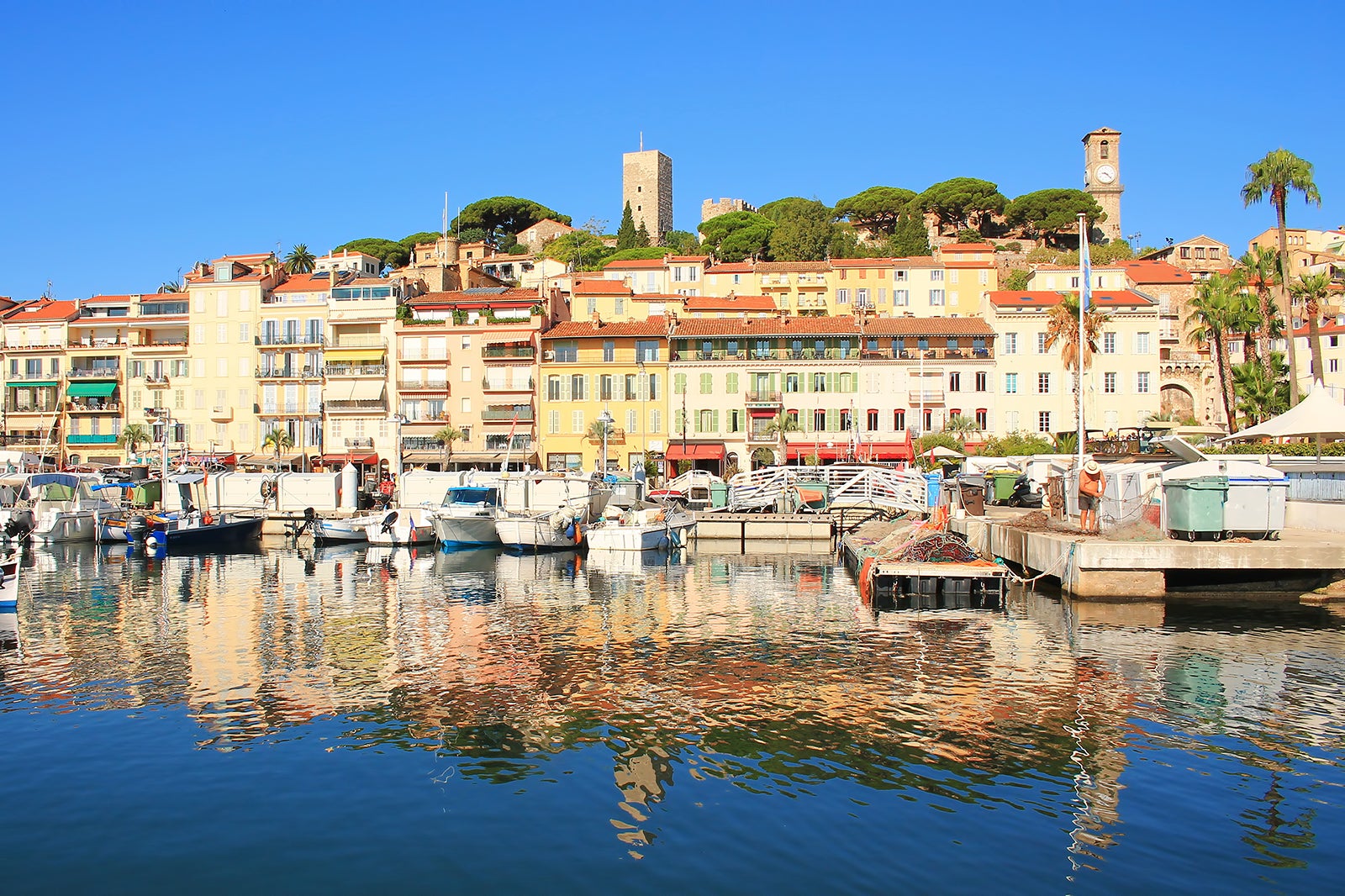 Although le Suquet des Artistes is by no means an exclusive district, this area – known as the birthplace of the city – still contains a few original treasures. Head away from the crowds and fine restaurants of Rue Saint-Antoine towards the little squares decorated with bougainvillea and interspersed with colourful facades.
Among these steep street, you'll find an extraordinary former morgue that has been converted into a creative residence, called Suquet des Artistes (Suquet for Artists). Four artists share a vast studio provided by the town and present their work in a pop-up gallery open to the public at weekends. What a way to get to know the contemporary creativity of Cannes.
Location: 7 Rue Saint-Dizier, 06400 Cannes, France
Open: Saturday–Sunday from 10 am to 1 pm and from 2 pm to 6 pm
Phone: +33 (0)4 97 06 44 90
4
Jogging in Croix des Gardes Forest Park
The green lung of the town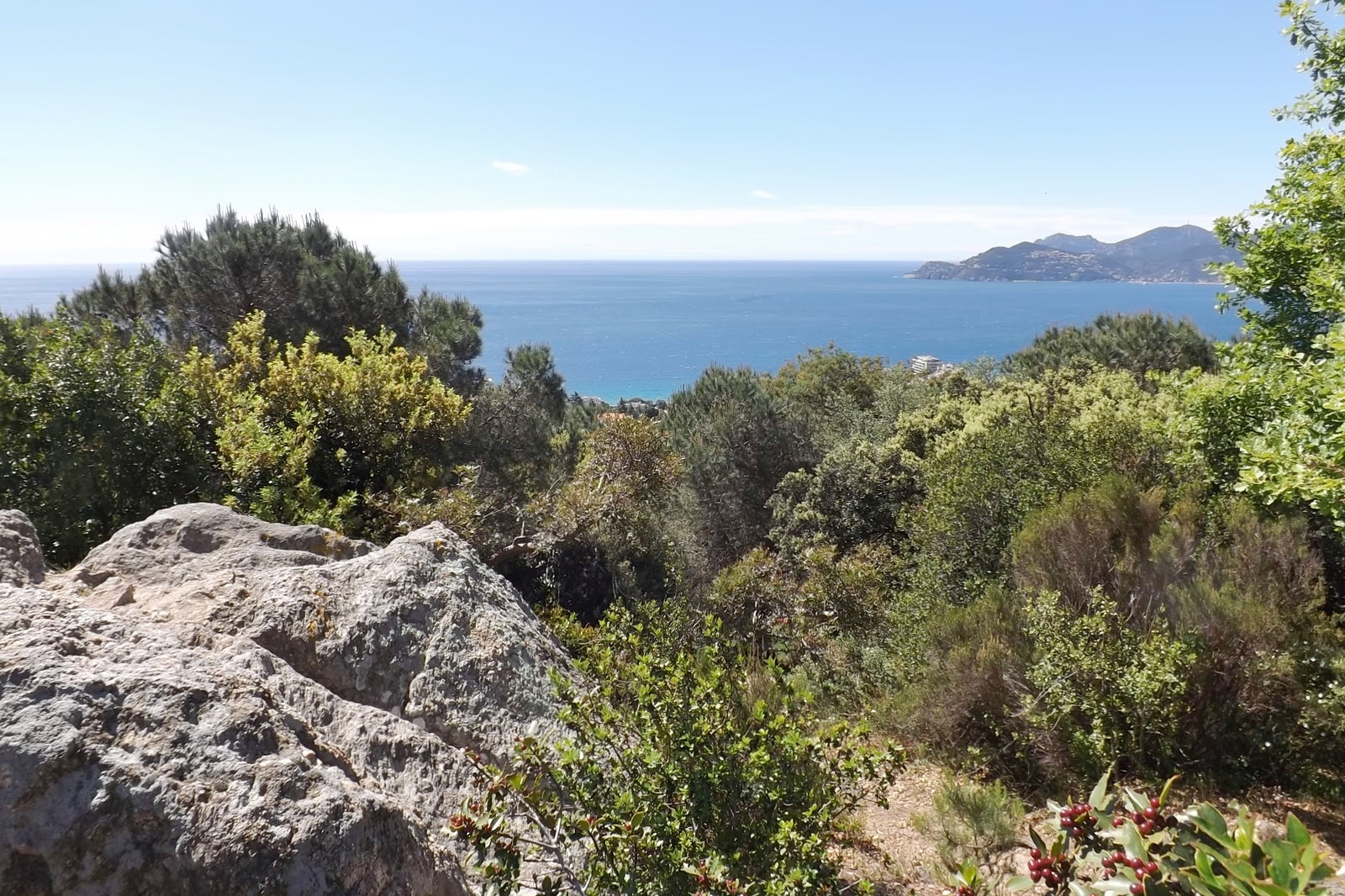 Go jogging with the locals in Croix des Gardes Forest Park (Parc de La Croix des Gardes) to gain a little insight into Cannes and make the most of the fresh morning air. Here, you can enjoy a clear view of the sea, as well as the Massif de l'Estérel and the French Prealps.
The town has created a fitness trail along flowery paths, where you can admire mimosas and use the fitness apparatus to work your muscles. Whether Sunday stroller or dedicated fitness enthusiast, the 3 difficulty levels suit everyone. It's sure to prove a revitalising meeting with yourself.
Location: 88 Avenue de la Croix des Gardes, 06400 Cannes, France
photo by Florian Pépellin (CC BY-SA 3.0) modified
5
Canal de la Siagne
Historic walk above the city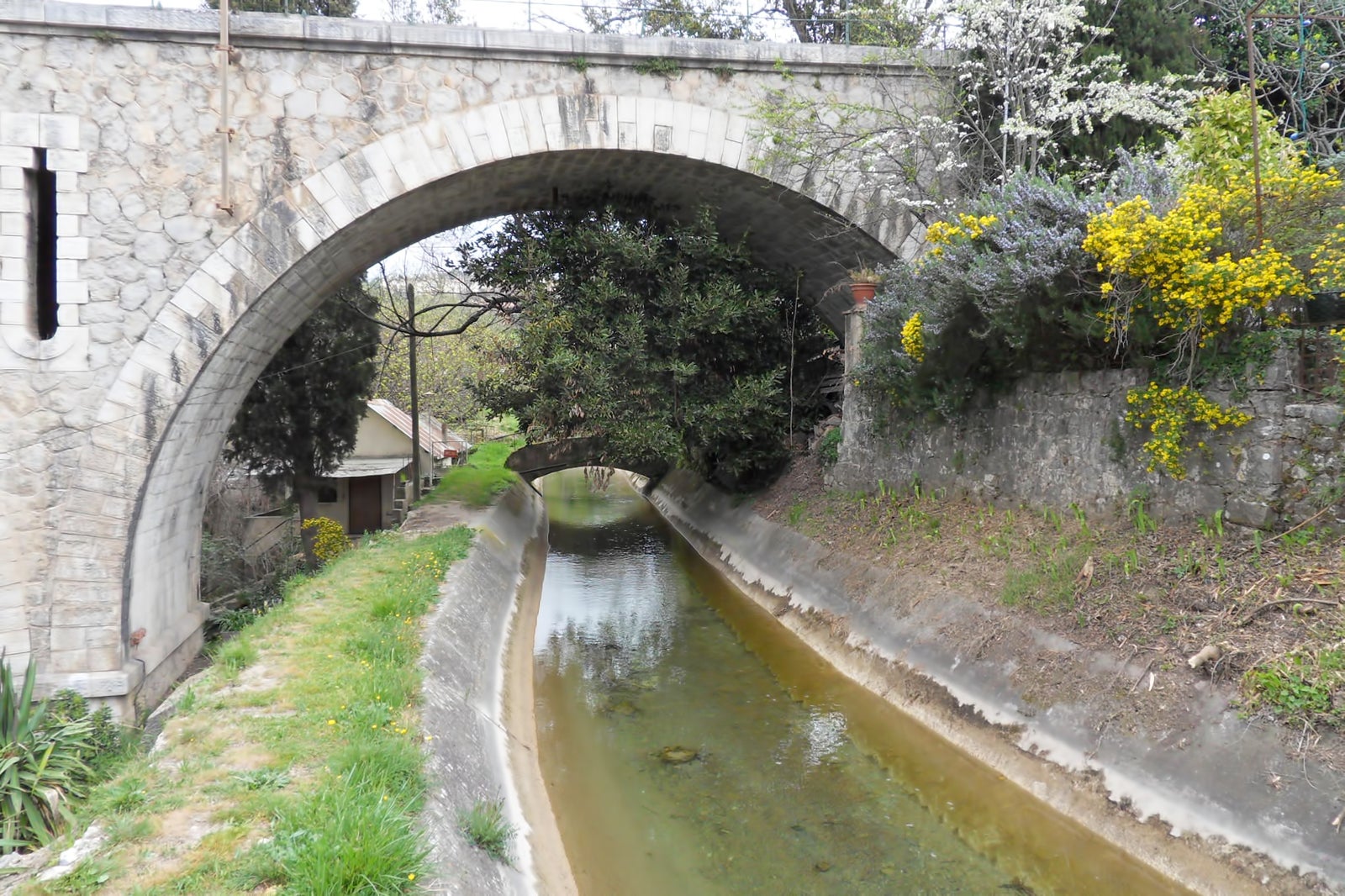 The Siagne Canal (Canal de la Siagne) is 43 km long and has its source in the inland region before arriving in Cannes, in the heights of Quartier de la Californie. Originally designed to manage the town's water supply, the canal has become a place to enjoy nature walks.
This tree-studded setting among cork oaks, mimosas and little eucalyptus forests is the perfect place to discover the peaceful Provençal countryside. You'll also get the chance to see the old funicular railway track from here, as well a number of other surprising views. Walkers and joggers alike will find a number of little watering places along the route, far from the noise of the town.
photo by G CHP (CC BY-SA 2.5) modified
6
Parc de la Valmasque
Surprising biodiversity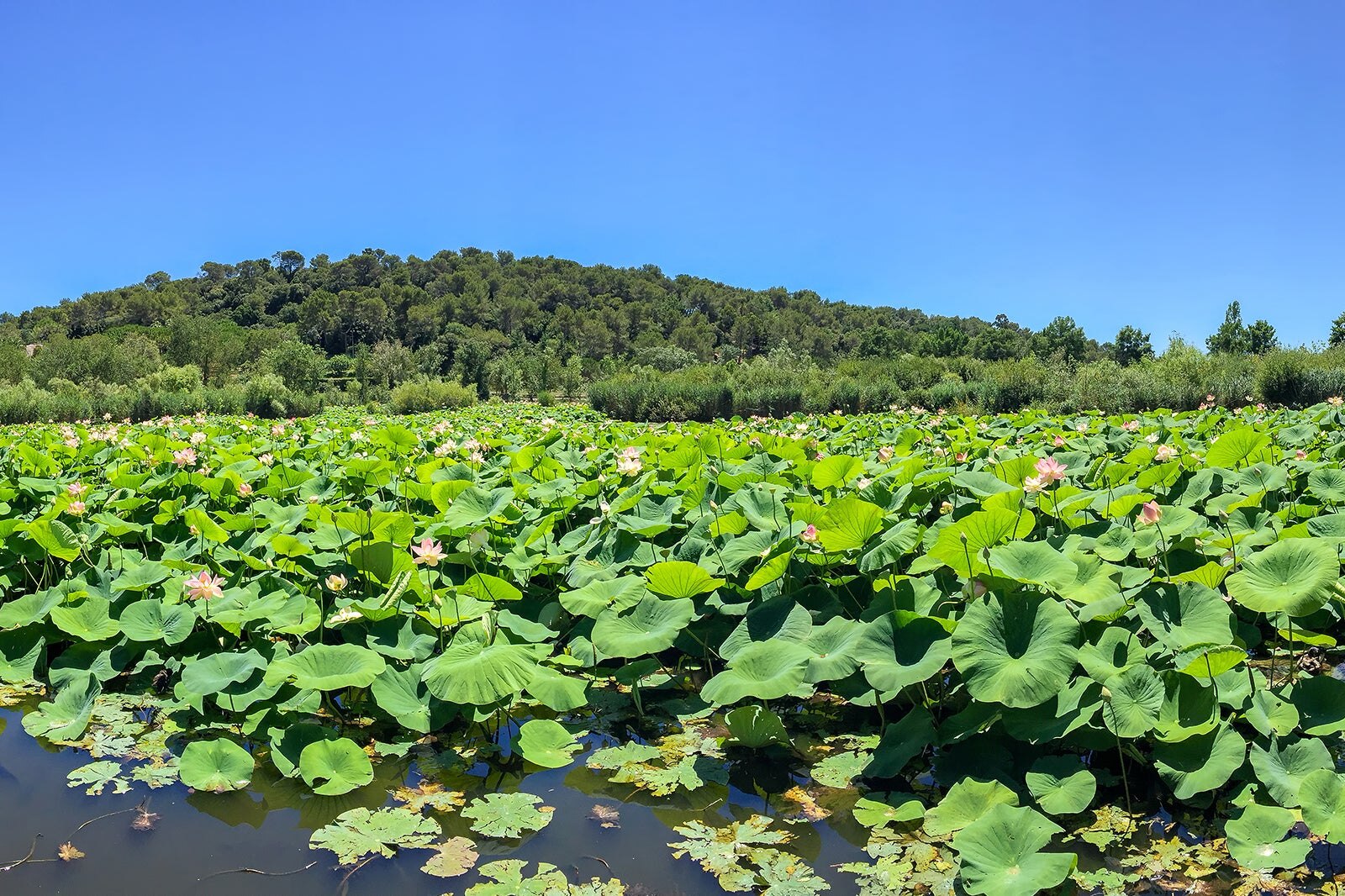 Photo
Couples
Families
Adventure
To get to Valmasque Park (Parc de la Valmasque), which is a vast 428 hectares, you'll need to head towards Mougins. This natural environment is composed of 3 wooded hills, valleys and tributaries and is the perfect place to spend family days in the great outdoors. With interesting flora, fitness trails and children's games, there's plenty for an enjoyable day in the heart of a protected area.
If you plan to have lunch here, you can eat your picnic near Fontmerle Pond (Etang de Fontmerle) and admire the lotus flowers that cover the pond from July to mid-September. A visit here is a magical interlude that'll make a change from the beach and busy town centre.
Location: 06250 Mougins, France
7
Place Saint-Dizier and petanque terrain
Immerse yourself in everyday life in the sun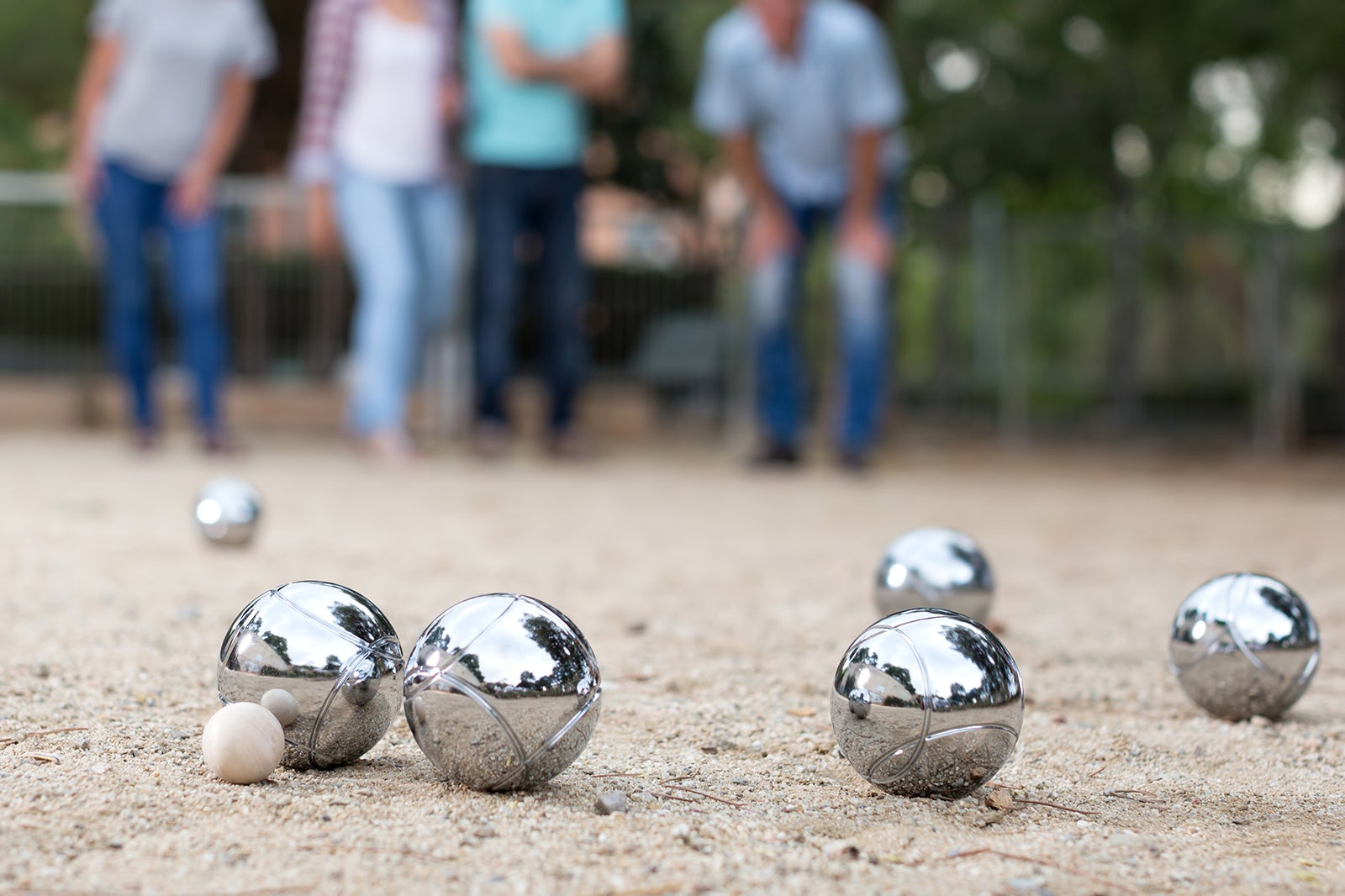 Head off to the Place Saint-Dizier on Rue de la Saint-Dizier, a stone's throw away from the Old Harbour, to really get a feel for local life. In this charming residential district, with its little restaurants, church and school, where the laughter of the children of Le Suquet echoes around, you'll also find some local petanque (boules) players, as well as curious visitors hoping to have a game with the pros.
Drift along in the warm and easy-going ambience while perfecting your shot and, when you've had enough, move on and discover more of this area that is as authentic as it is lively. At the top, from Place de la Castre, you'll have a great view down over the bay.
8
Bellini Chapel
A jewel of extravagance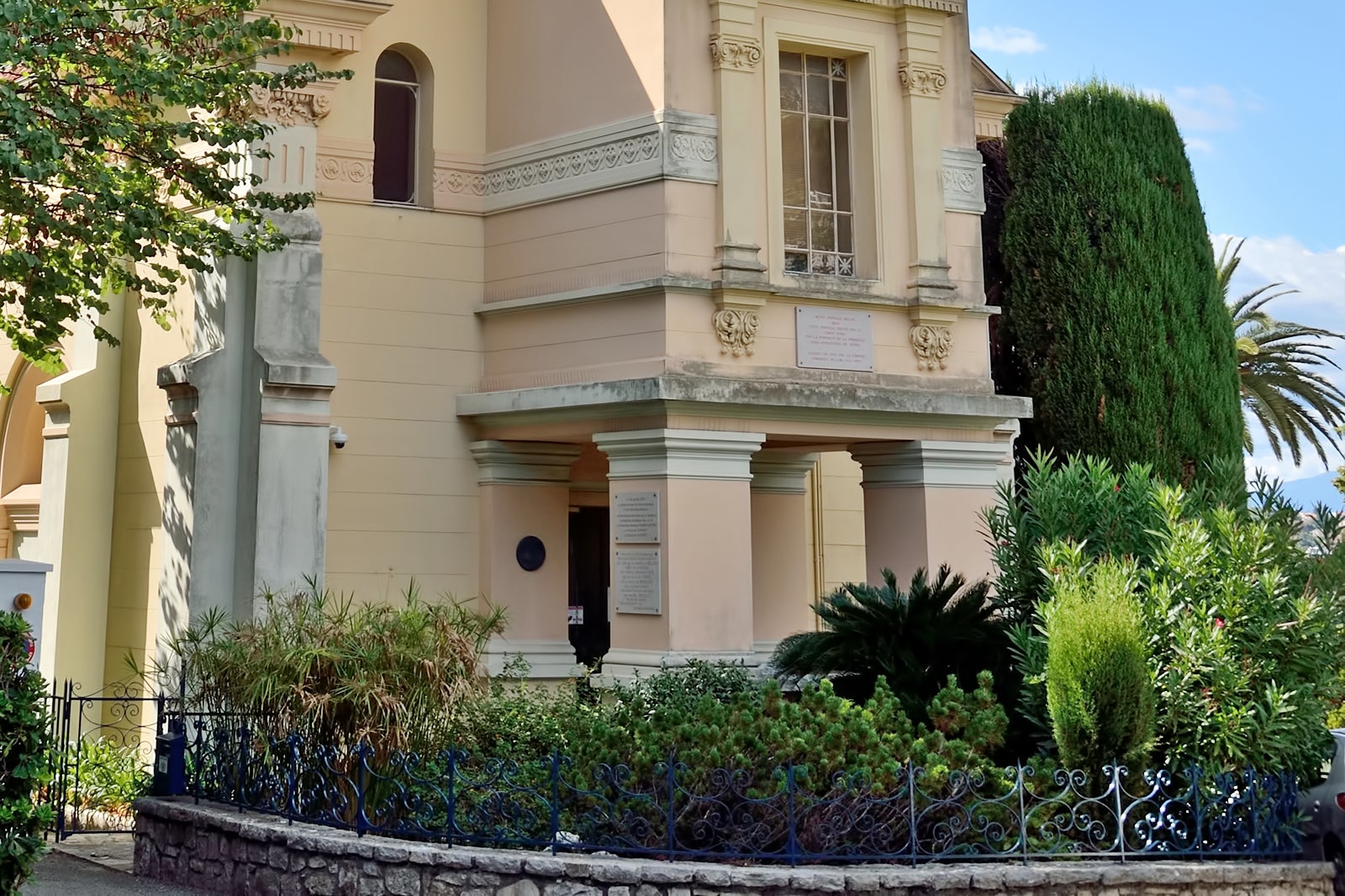 Bellini Chapel (La chapelle Bellini) is one of Canne's unmissable attractions with, for the most part, a classic exterior, a 35-metre bell and a 100-year-old clock that reveals many marvellous secrets to all those who choose to step inside. Designed in a baroque style, the chapel is home to the former studio of painter, architect, poster designer and caricaturist Emmanuel Bellini and has today been converted into a museum.
Step into the somewhat whimsical world of this mid-20th-century artist and discover brightly coloured works, player pianos, maps of the world and other dolls. In the old boiler room in the basement, you'll find an equally well-kept little bistro, allowing you to make the most of your experience. A real jewel.
Location: 67 bis avenue de Vallauris, Allée du Parc Fiorentina, 06400 Cannes, France
Open: Monday–Friday 2 pm to 5 pm
Phone: +33 (0)4 93 38 61 80
photo by Patrick Rouzet (CC BY-SA 4.0) modified
9
Super-Cannes Observatory
A source of pride in Cannes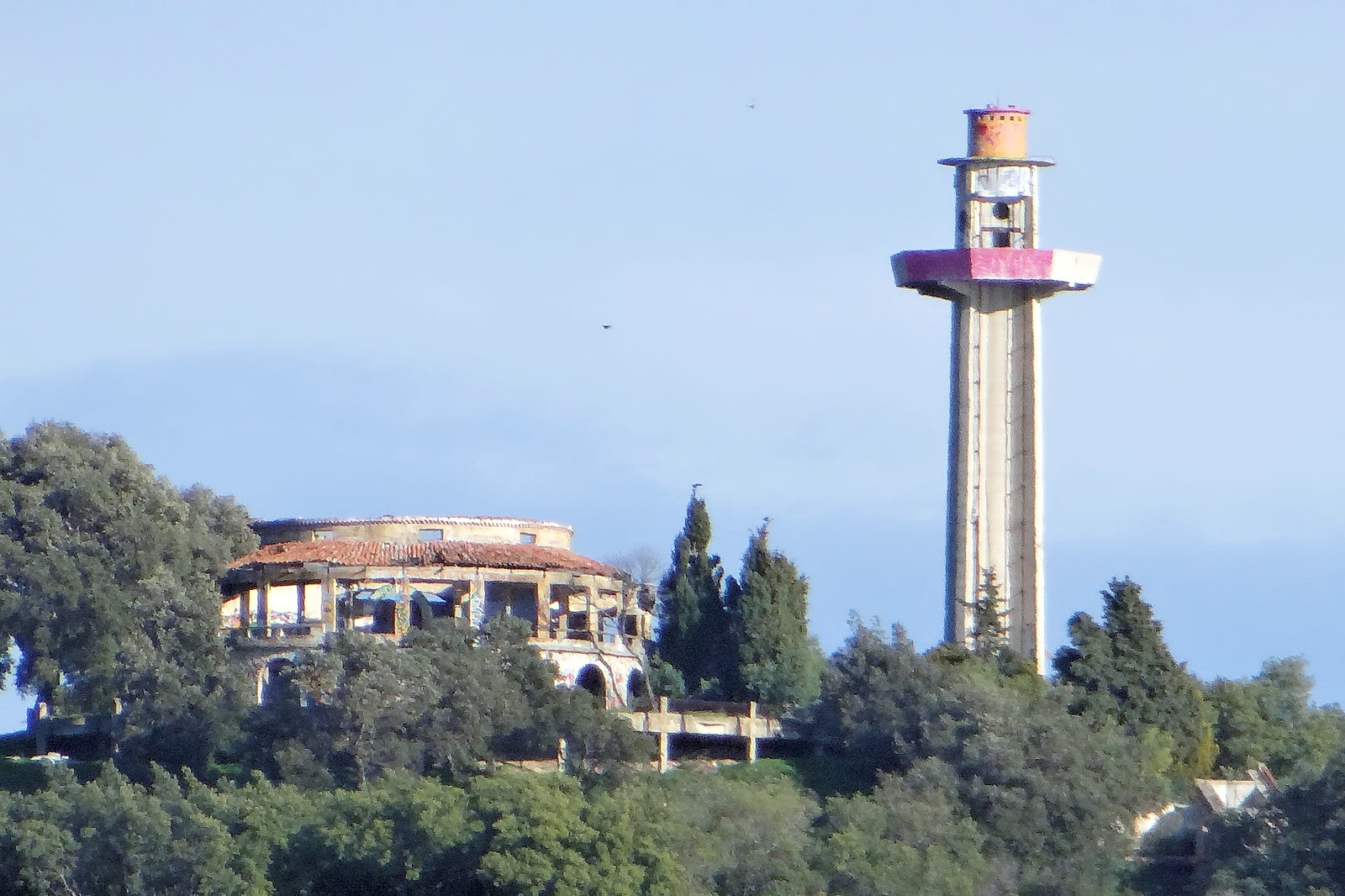 Photo
History
Adventure
Unusual
Super-Cannes Observatory (Observatoire de Super-Cannes), built in 1925, was a former observation tower that today lies abandoned. In former times, it was linked to the town centre by a funicular railway that was, in its heyday and until 1986, one of the emblems of the town and an unmissable attraction. It has to be said that with its 360º-view and panoramic restaurant, there was a lot here to please visitors.
Today, the restaurant is no longer here, but the views across the bay and the Lérins islands (Île de Lérins) are still breathtaking. The tower is listed in the general inventory of cultural heritage and classified in the Patrimoine du XXe siècle (Heritage of the 20th century). Today, it's out of bounds, but you can admire it from a distance.
Location: Grand Boulevard de Super Cannes, 06400 Cannes, France
photo by MOSSOT (CC BY-SA 3.0) modified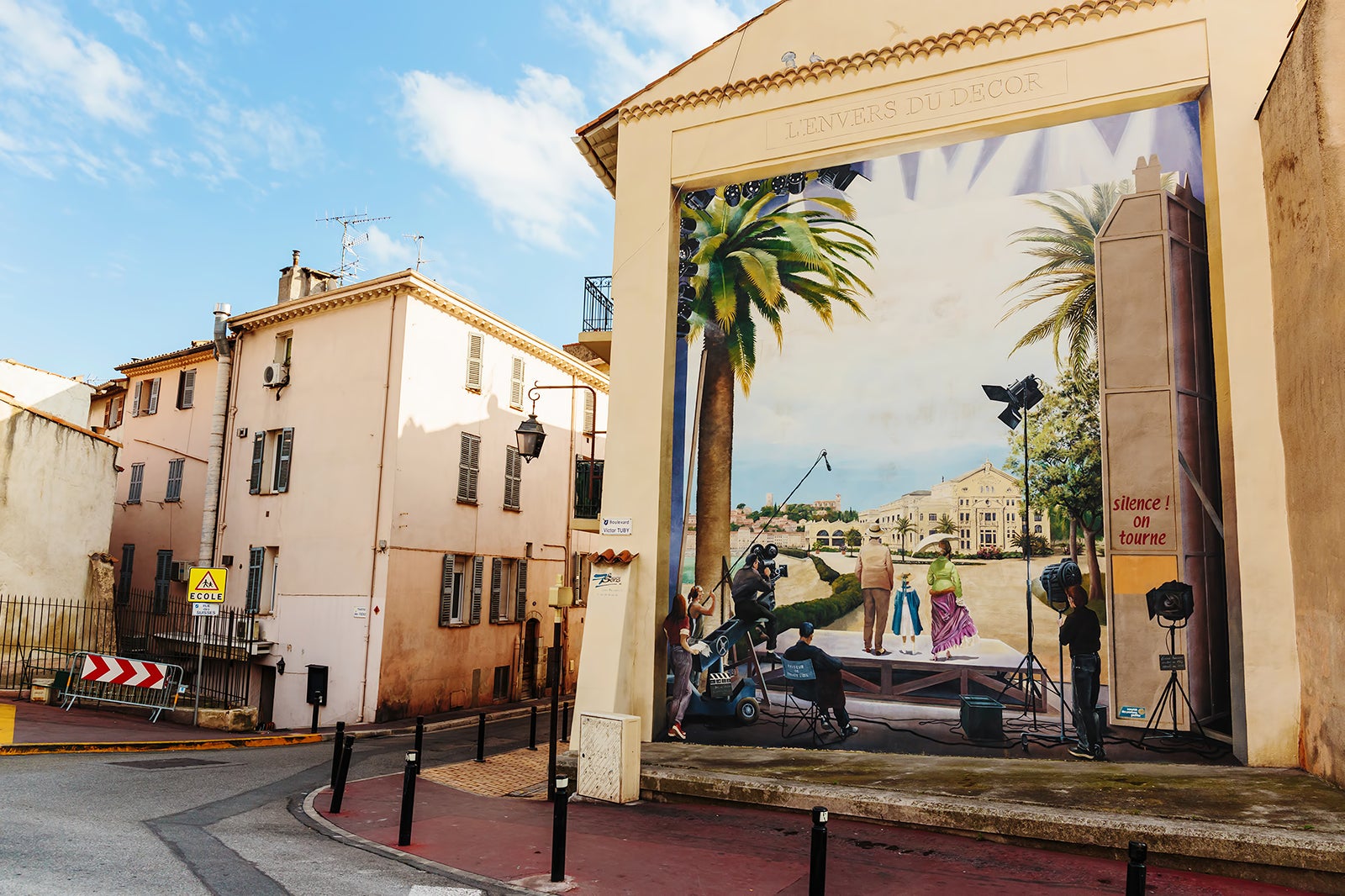 Gigantic frescos have decorated the walls of the Capital of the Seventh Art for nearly 20 years, paying homage to some of the most symbolic figures by recreating some of their iconic scenes.
Dive 20,000 leagues under the sea in the Pierre Sémard passageway; choose your favourite taxi driver – Mad Max or Batman – on the Berthelot car park; weave behind the scenes at 7 Rue des Suisses before greeting Marilyn Monroe at 16 Boulevard d'Alscace; try to make time stand still with Harold Lloyd at 9 Rue Louis Braille; or take your hat off to Buster Keaton at 29 Boulevard Victory Tuby.
Back to top