10 Things to Do with Your Family in Paris
Paris's Best Family-Friendly Places
Paris is a great destination for a vacation with your family. While many of the city's more famous museums and landmarks may be a bit boring for children, there's a wide range of attractions and activities which certainly won't. We don't just mean the famous theme parks on the outskirts of the city, either.
From indoor attractions such as video arcades and science museums to outdoor attractions like amusement and zoological parks, your children will have the vacation of their life in Paris. Follow us for a virtual trip through Paris's best family-friendly places.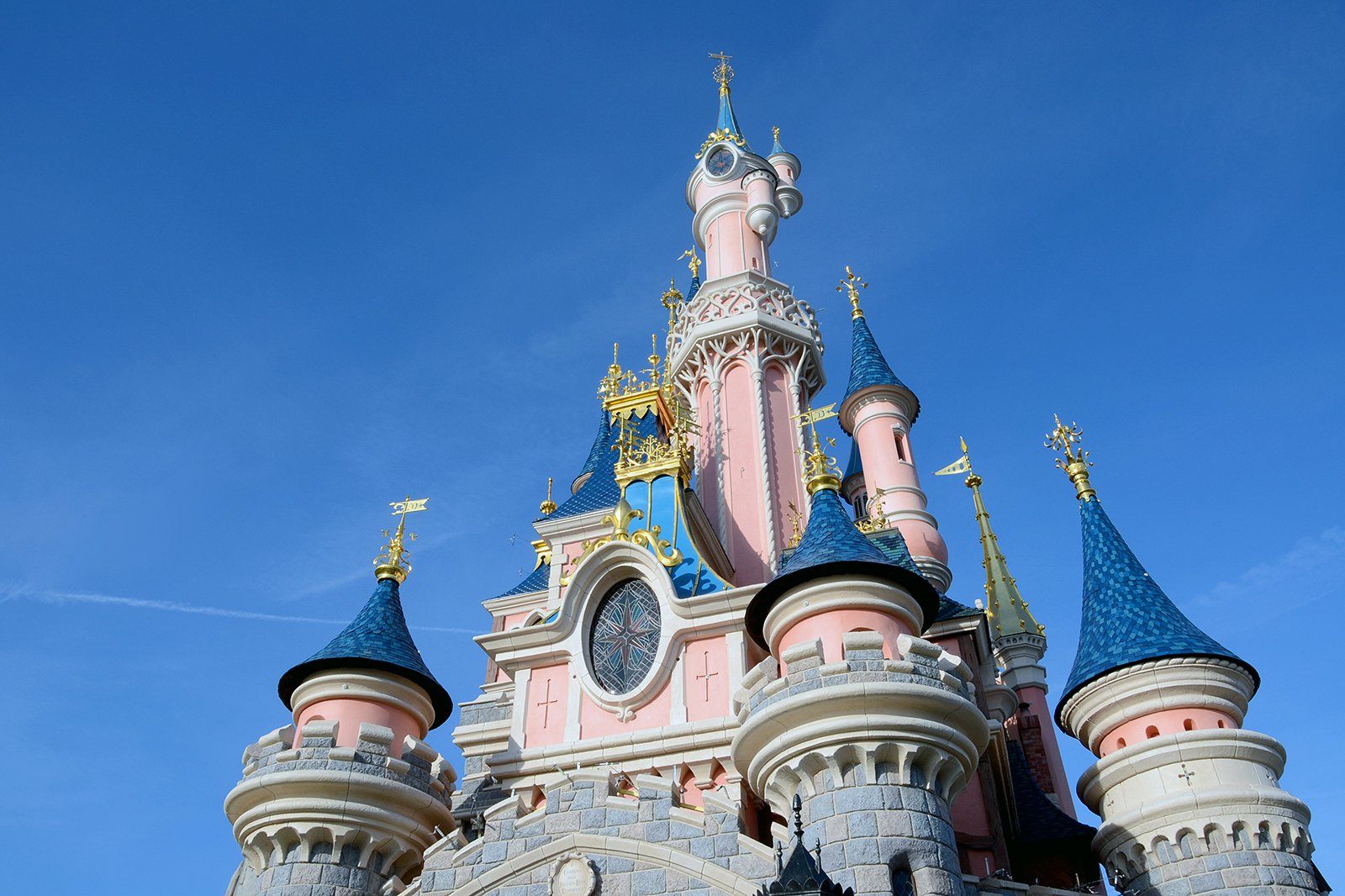 Disneyland Paris
Have fun at one of the most visited theme parks in Europe
This huge theme park 32 km north of Paris combines Disneyland Park and Walt Disney Studios Park in a 19 sq km complex. Disneyland Paris is divided into themed areas, including Frontierland, Adventureland, Fantasyland, Toon Studio and more. Each of them is home to exciting rides and rollercoasters. The most popular attractions of the park include Pirates of the Caribbean, It's a Small World, Big Thunder Mountain and Star Wars Hyperspace Mountain, just to name a few. Accommodation, restaurants and shops are at hand throughout the park.
Location: Disneyland Paris, 77777 Marne-la-Vallée, France
Open: Daily from 10am to 11pm
Parc de la Villette
Explore a park filled with things to see and do
The Parc de la Villette, 5km northeast of Paris centre, is home to a broad range of attractions for the whole family. The 2 main places of interest in the park are the Cité des Sciences et de l'Industrie (City of Science and Industry) and the Géode (IMAX theatre). Entering the park is free and, on warm days, you'll find it to be a splendid place for a stroll or some fun in the large children's playground named the Dragon's Garden. Many cultural attractions, such as an open-air cinema and live music venues, can also be found here.
Location: 211 Avenue Jean Jaurès, 75019 Paris, France
Open: Daily from 6am to 1am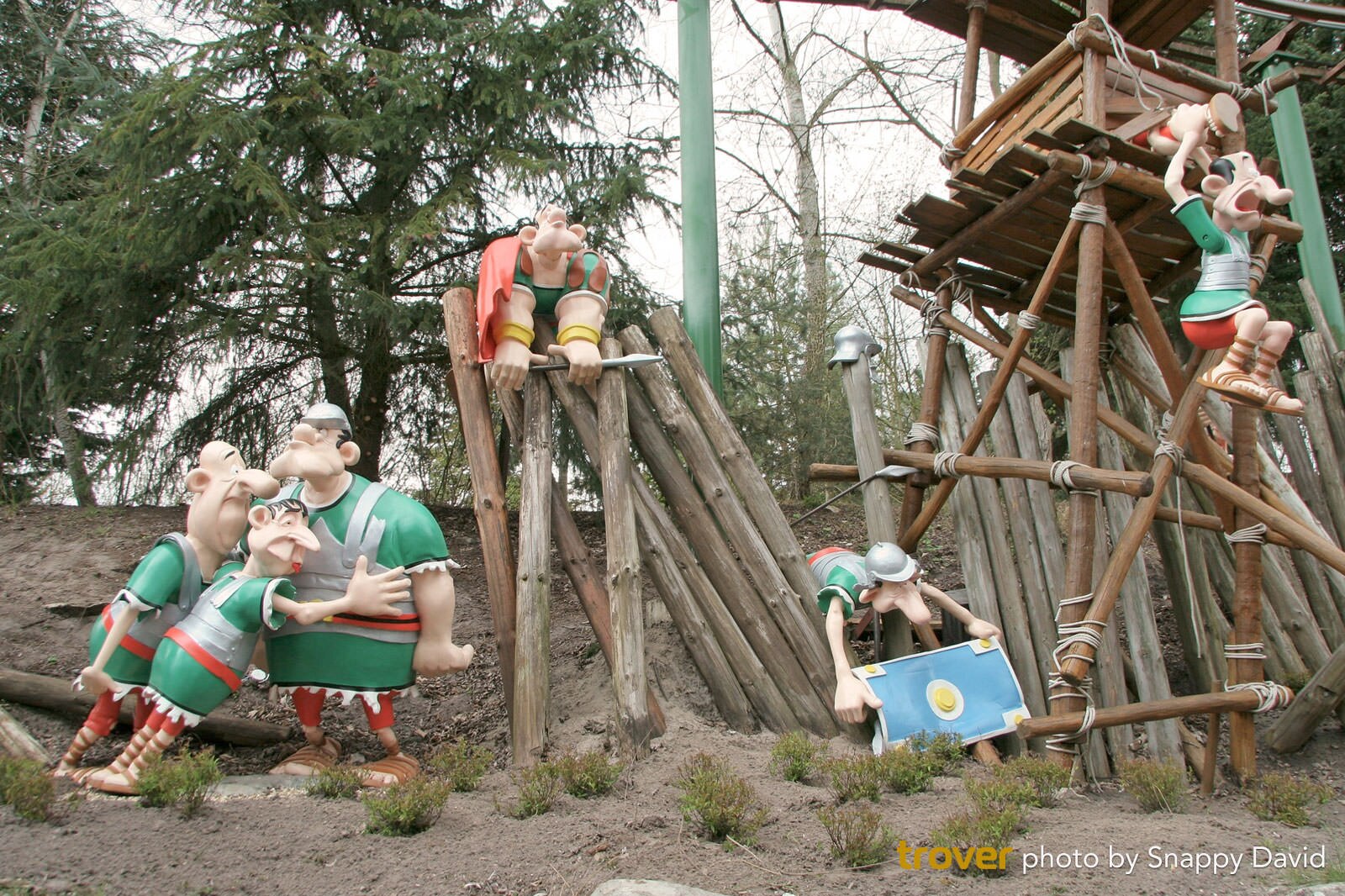 Parc Astérix
Get back to the Iron Age in this popular amusement park
Head 35 km north of downtown Paris to the Parc Astérix to discover the universe of an iconic French comic book's character. You'll travel back to Iron Age Gaul in a theme park which hosts around 40 attractions, including 6 rollercoasters and 4 water rides. Magic shows, gladiator fights and a farm housing ancient breeds of animals add to the fun atmosphere. There are also 4 hotels and 6 restaurants, so you can make a day (or more) of your visit.
Location: Parc Astérix, 60128 Plailly, France
Open: April – October daily from 10am to 6pm (opening hours vary throughout the year)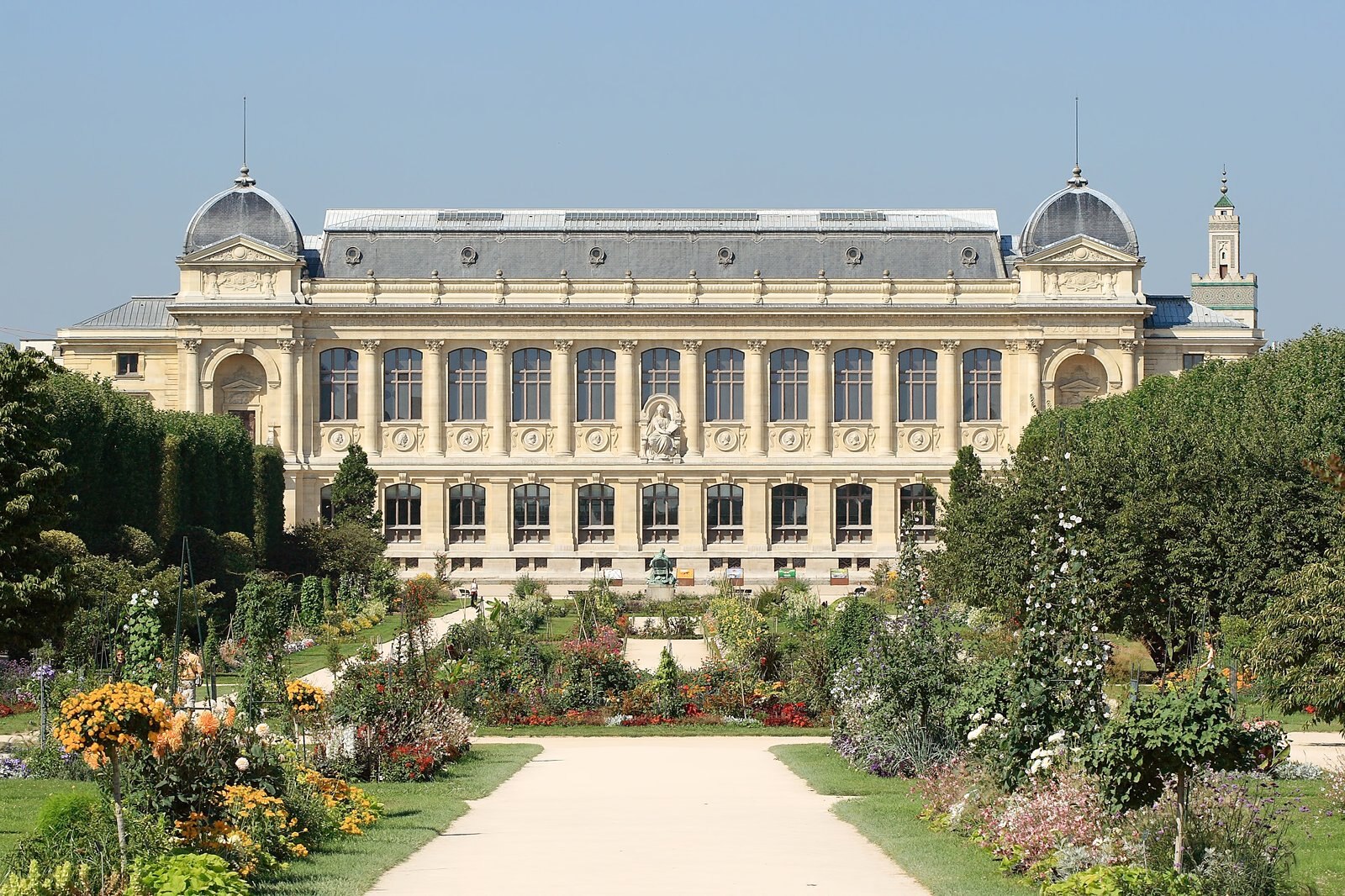 National Museum of Natural History
See one of the world's largest collections of animal skeletons
The National Museum of Natural History is an interesting and educational destination for families. Established in 1793 right next to the Botanical Garden, the museum spans 3 storeys. It's home to various collections that showcase dinosaur skeletons, plants, insects, and more. The décor and atmosphere of the place gives it a Night at the Museum feel. The nearby garden is also a very pleasant place to stroll and it hosts a small zoo. A restaurant with outdoor terrace under a pergola sits right next to the museum.
Location: 57 Rue Cuvier, 75005 Paris, France
Open: Wednesday – Monday from 10am to 6pm (closed on Tuesdays)
photo by Benh LIEU SONG (CC BY 3.0) modified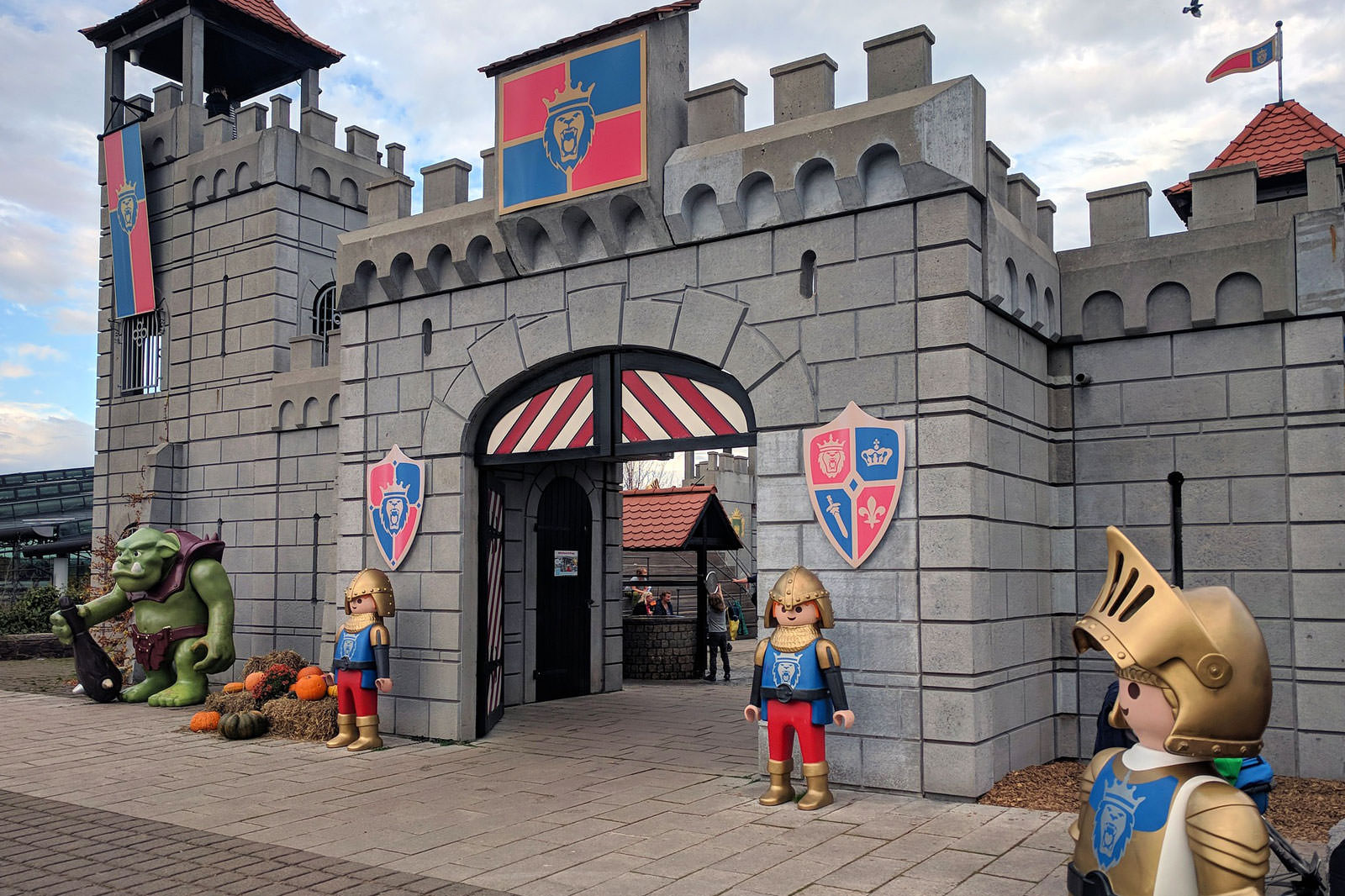 Playmobil FunPark
Like a dream comes true for children aged 2-12 years old
Take your children to this giant indoor playground filled with a wide variety of Playmobil toys and many thematic play areas. This park sits in a large shopping complex 12 km south of Paris centre. The entrance fee is a bargain – only about €3 – and the venue has a cool café and restaurant as well as a small shop where you can, obviously, purchase Playmobil toys. Get there early on week days and avoid weekends as Playmobil FunPark is very popular and can get crowded.
Location: 24 Allée des Jachères, 94260 Fresnes, France
Open: Tuesday - Sunday from 10am to 7pm, closed on Mondays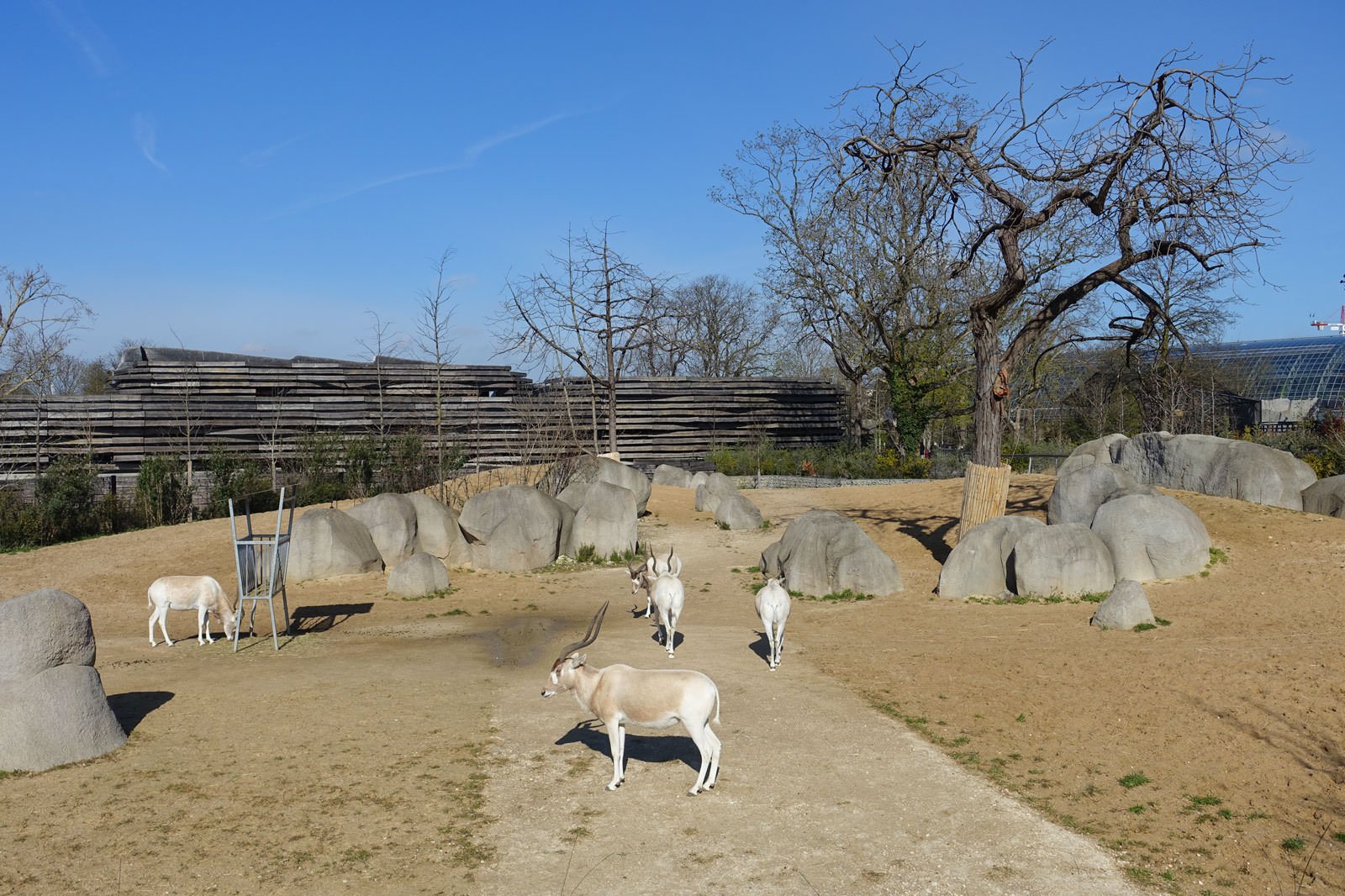 Parc Zoologique de Paris
Visit a clean and well-organised zoo
Still commonly called the Vincennes Zoo, the Parc Zoologique de Paris is located 6 km southeast of the city centre. It's easily reachable by a short metro ride. The zoo covers an area of 14.5 hectares and hosts a 4,000 sq m greenhouse sheltering a tropical rainforest climate. Clean and easy to navigate, you can see straight away that the animals are very well cared for. You can see many of the usual suspects – lions, giraffes and monkeys, just to name a few – but also rarer species such as the manatee and the leafcutter ant. A restaurant and a gift boutique are available.
Location: Avenue Daumesnil, 75012 Paris, France
Open: Daily from 9.30am to 8.30pm
photo by Guilhem Vellut (CC BY 2.0) modified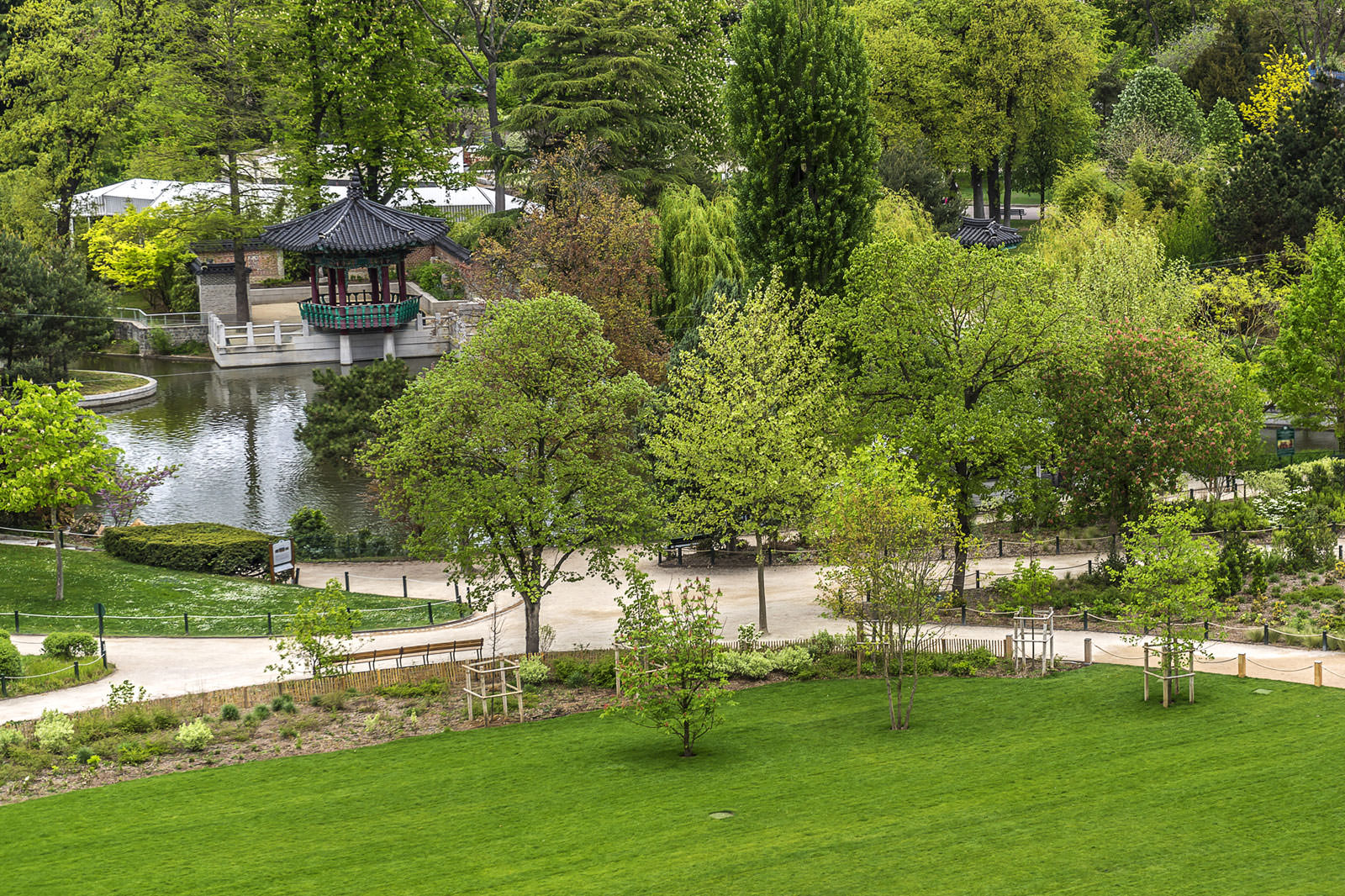 Jardin d'Acclimatation
Some good old-fashioned fun
The Jardin d'Acclimatation is a cool amusement park 7 km west of downtown Paris. Originally founded in 1860, it's arguably a little old fashioned, but the 40 attractions and rides are still a lot of fun. They include a small farm, pony rides, mini-rollercoasters, a house of mirrors and 2 museums (science and art for children). There's a mini train you can use to ride around the 19-hectare park and the 5 restaurants and 6 gourmet stands mean you can comfortably stick around all day.
Location: Rue du Bois de Boulogne, 75116 Paris, France
Open: Monday – Friday from 10am to 7pm, Saturday – Sunday from 10am to 8pm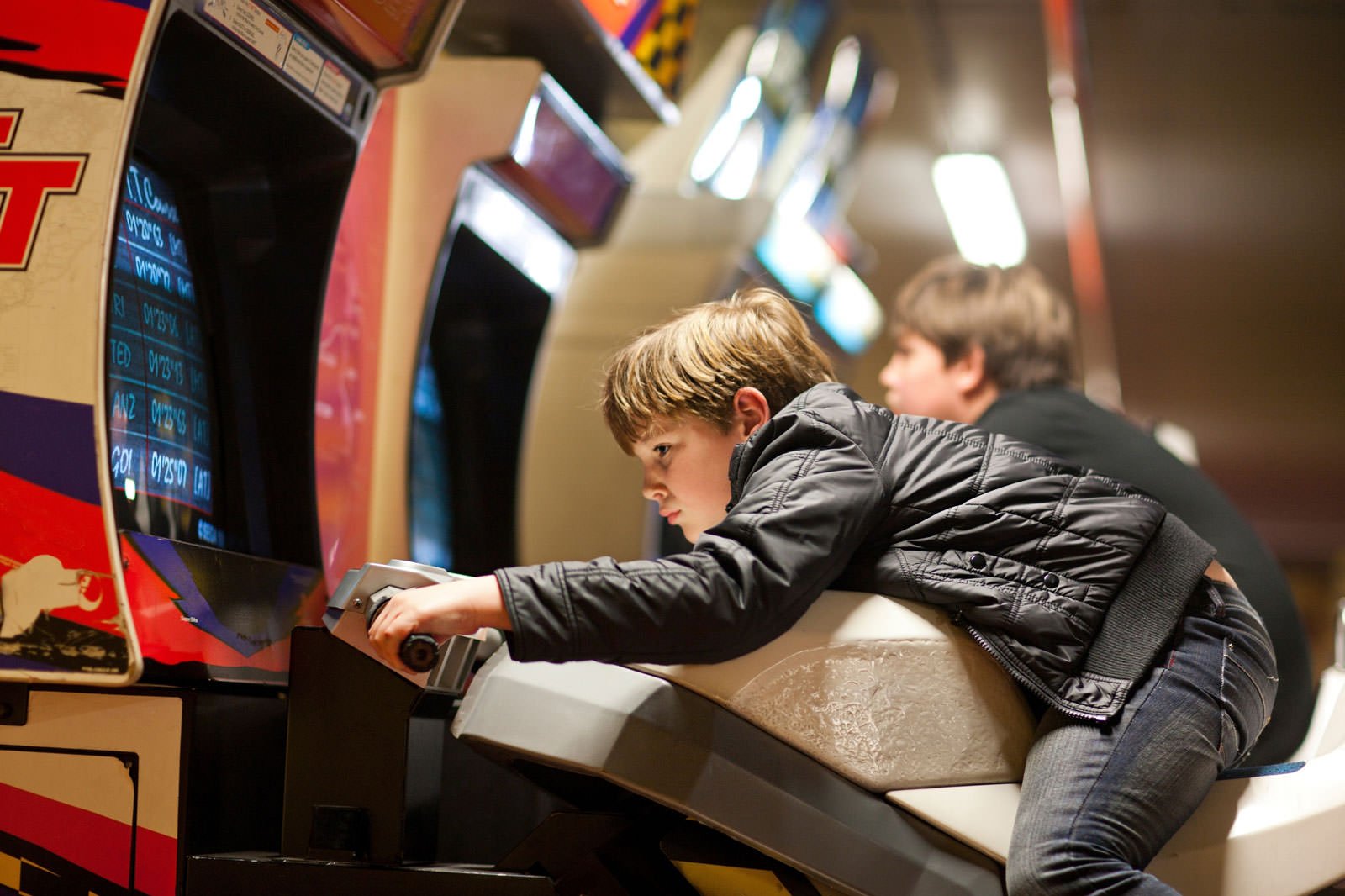 La Tête dans les Nuages
Enter one of the largest gaming rooms in Europe
La Tête dans les Nuages (literally, 'the head in the clouds') is a 1,500 sq m gaming centre located in the centre of Paris. Gamers and adrenalin addicts can enjoy the many arcade games at hand, but there are also more physical games, including table football, mini bowling and pool. The central location of the gaming centre gives access to many dining options.
Location: 5 Boulevard des Italiens, 75002 Paris, France
Open: Monday, Tuesday and Thursday from 11am to 12.30am, Wednesday and Sunday from 10am to 12.30am, Fridays from 11am to 2am, Saturdays from 10am to 2am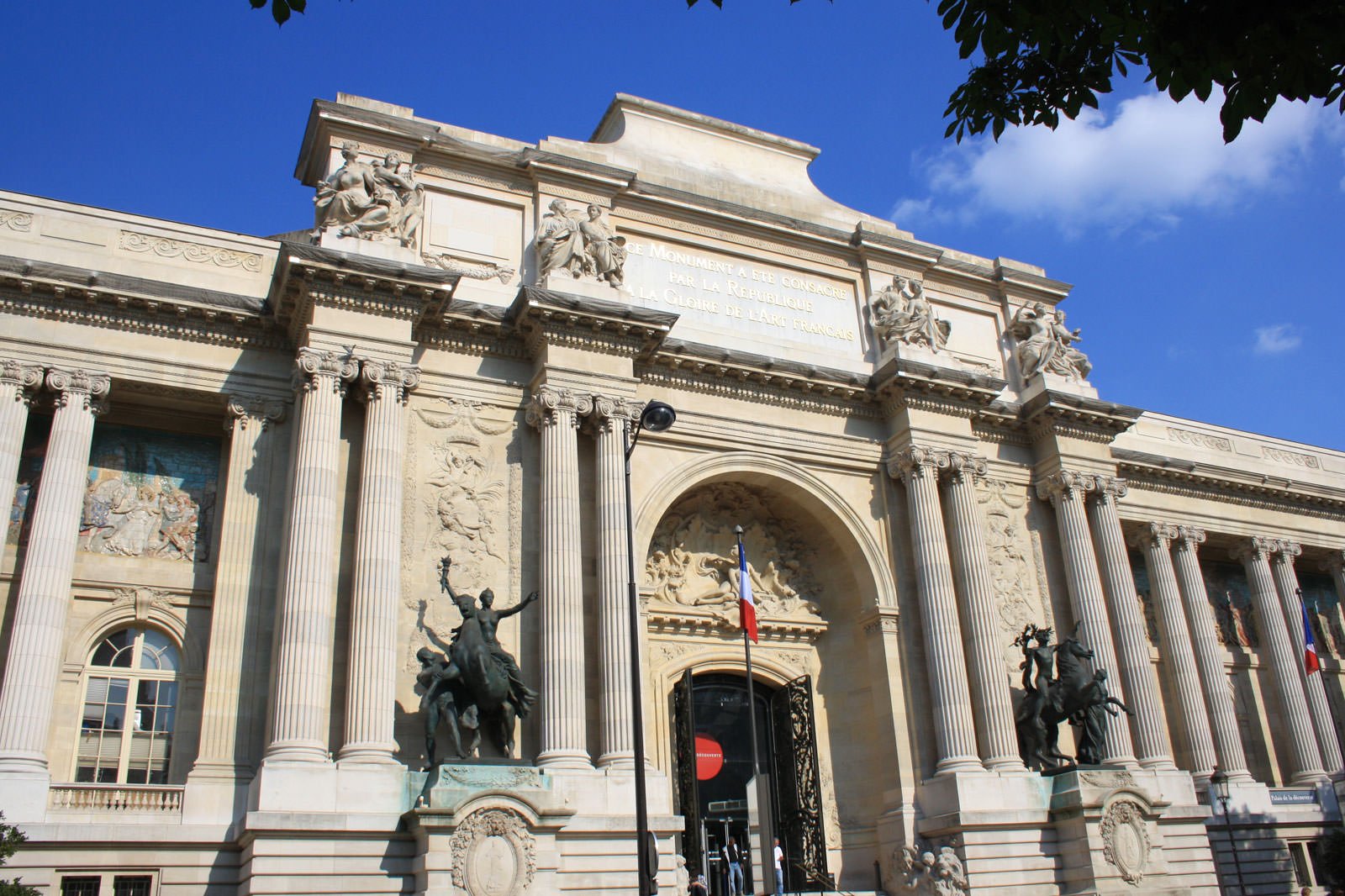 Palais de la Découverte
Explore a science museum in a stunning palace
The Palais de la Découverte (The Discovery Palace) occupies 25,000 sq m of the splendid Grand Palais in the centre of Paris. This science museum shows you more about topics such as astronomy, biology, and chemistry, among others, through well-thought-out permanent exhibits and interactive experiments. The museum also features a planetarium in a 15-metre dome. It's a great edutainment centre, the only downside being that the live-action exhibits are only in French.
Location: Avenue Franklin Delano Roosevelt, 75008 Paris, France
Open: Tuesday – Saturday from 9.30am to 6pm, Sunday from 10am to 7pm (closed on Mondays)
photo by Lionel Allorge (CC BY-SA 3.0) modified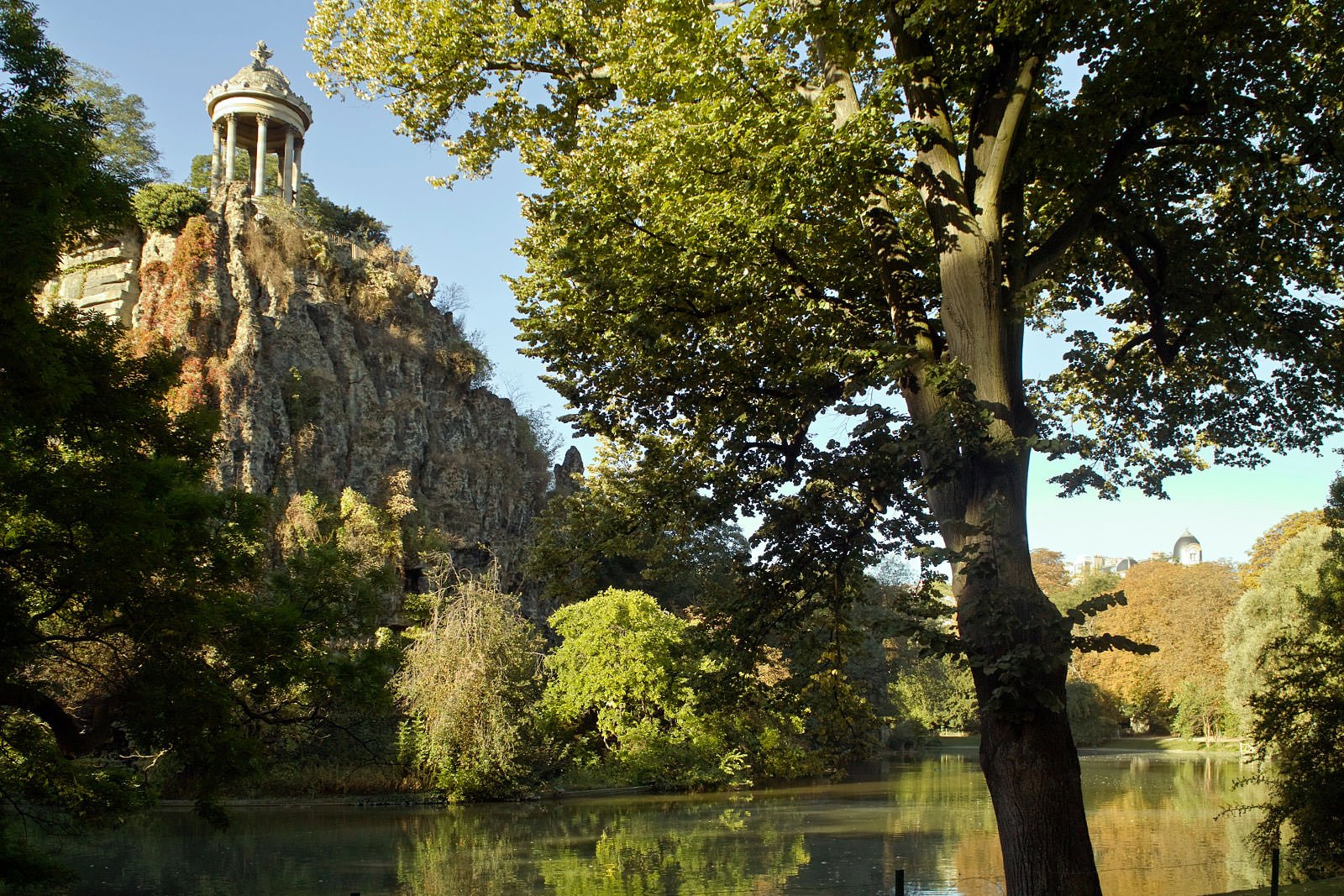 Parc des Buttes-Chaumont
Take a stroll in a serene public park
The Parc des Buttes-Chaumont sits in an elevated position that offers beautiful views of Paris. Covering about 25 hectares, it's home to a wide variety of plants and trees, as well as beautiful manmade structures that date back to the 19th century. An artificial lake and a large grotto with a waterfall add to the charm of the park. Besides the many hide-and-seek possibilities the park offers, children will appreciate the puppet theatre, and fairground games available. You'll also find 3 dining options right in the park.
Location: 1 Rue Botzaris, 75019 Paris, France
Open: Daily from 7am to 9pm
photo by Traktorminze (CC BY 3.0) modified