10 Things to Do with Your Family in Hong Kong
Best Family-Friendly Places in Hong Kong
There's a huge range of things to do with your family in Hong Kong, from world-famous theme parks to simply chilling at the beach. You might even choose to combine fun and education at one of the modern 'edutainment' centres that are a growing trend in the city centre. You'll find these in some of HK's best museums, all of which use the latest technology for a fully immersive experience.
Family days out in Hong Kong can be as exciting or relaxed as you want. Take a look at our ideas below and decide for yourselves if you are in the mood for a chilled day of soaking up the sun and playing a few water sports, or if you would rather feel the rattle and roll of a high-octane rollercoaster at one of Hong Kong's amusement parks.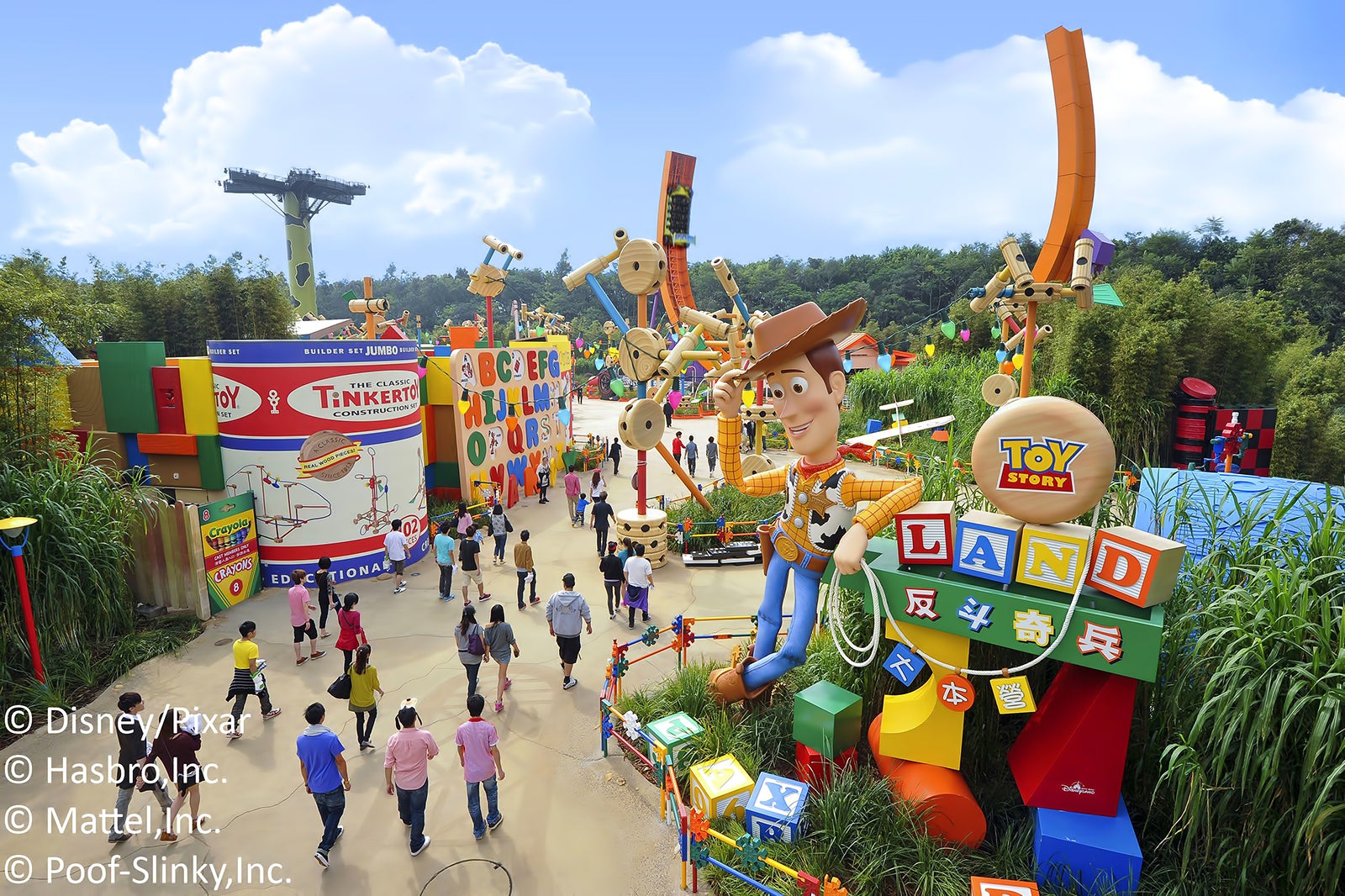 A day at Hong Kong Disneyland often results in wide-eyed amazement for children of all ages when they first see Micky and Minnie waving, dancing and posing for pictures. The rides at Disneyland HK are mostly aimed at children 12 or under, but the parades and fireworks shows can be enjoyed by all the family. Located on Lantau Island, it's easy to catch the MRT straight to Disneyland, but you can also book a tour with direct transfers included.
Location: Lantau Island, Hong Kong
Open: Daily from 10am to 8pm
Phone: +852 3550 3388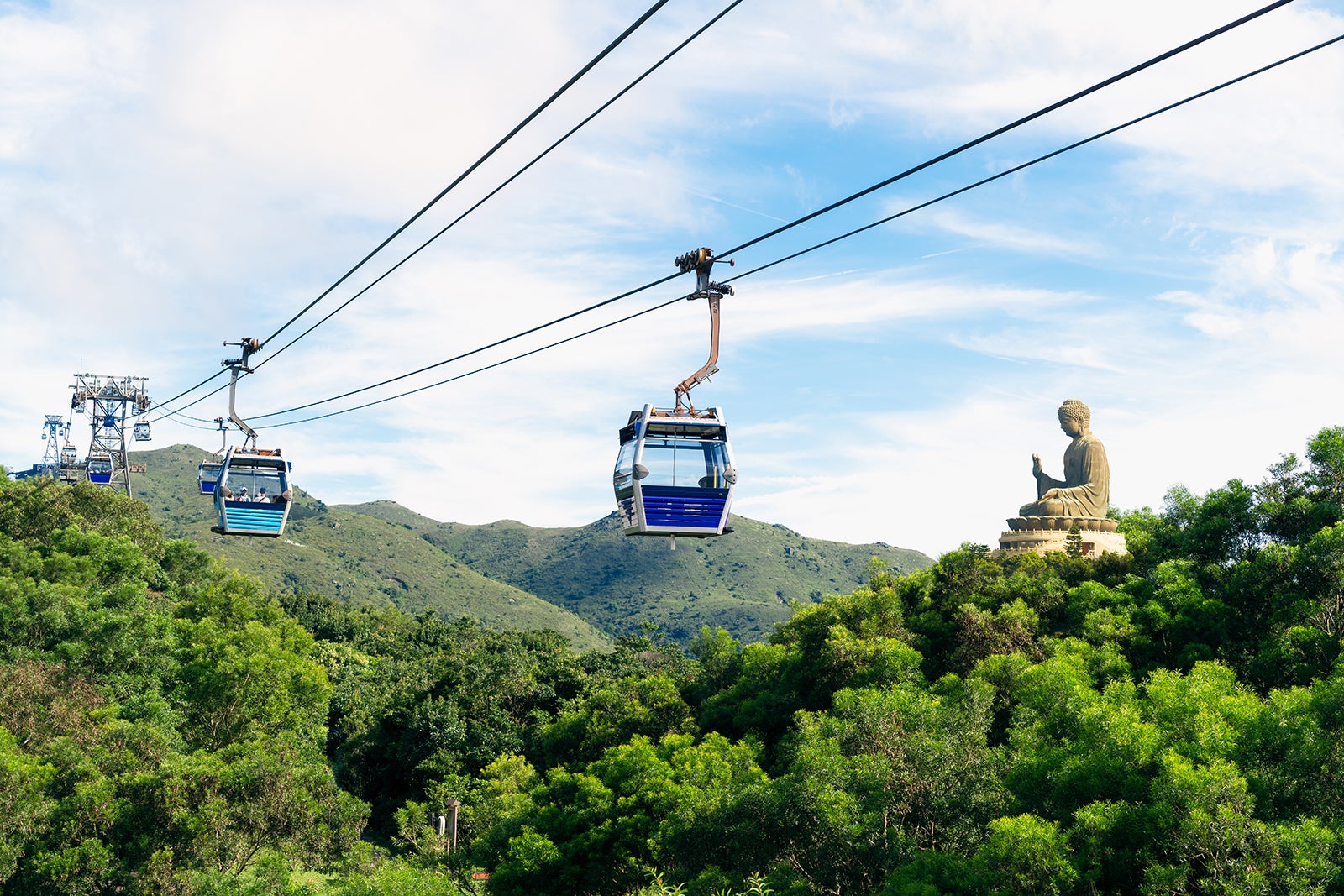 The Lantau Island tour is a full-day trip offering several activities at Hong Kong Island's lesser-visited neighbour. From Hong Kong harbour, you will first take a scenic ferry ride to Lantau, where you will then enjoy a stroll on Cheung Sha Beach.
The next stop is one of Hong Kong's most iconic monuments: the Giant Buddha of Po Lin Monastery. This is also where you'll enjoy a mid-trip vegetarian meal. After lunch, take a cable car ride for great views of the mountainous terrain below. Children aged 2 or younger can join for free.
Location: Lantau Island, Hong Kong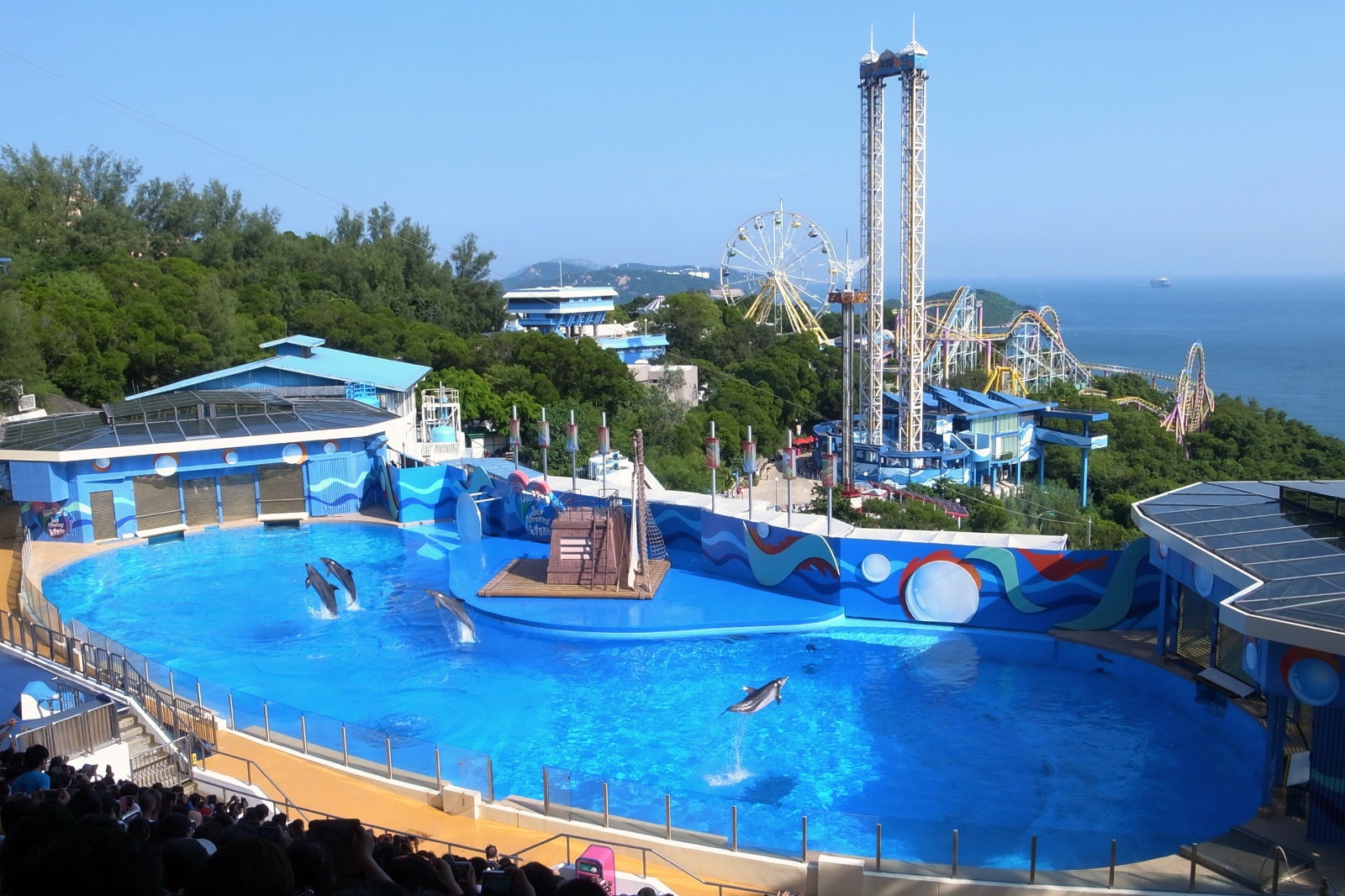 Ocean Park is one of the largest theme parks in Hong Kong, with over 50 attractions spread across an 870,000-sq-m space. The vibe is fairly reminiscent of a county fair, with fairground games, a Ferris wheel and plenty of fast paced rides for those looking for an adrenaline rush.
Ocean Park is also home to several wildlife interaction zones, an aquatic zone, and fantastic live shows for animal lovers.Tickets cost around HK$480 per adult and HK$240 per child (3–11 years old).
Location: Ocean Park Hong Kong, 180 Wong Chuk Hang Road, Aberdeen, Hong Kong
Open: Daily from 10am to 6pm (hours vary by season)
Phone: +852 3923 2323
Couples
Families
Photo
Group
photo by gdczjkk (CC BY-SA 3.0) modified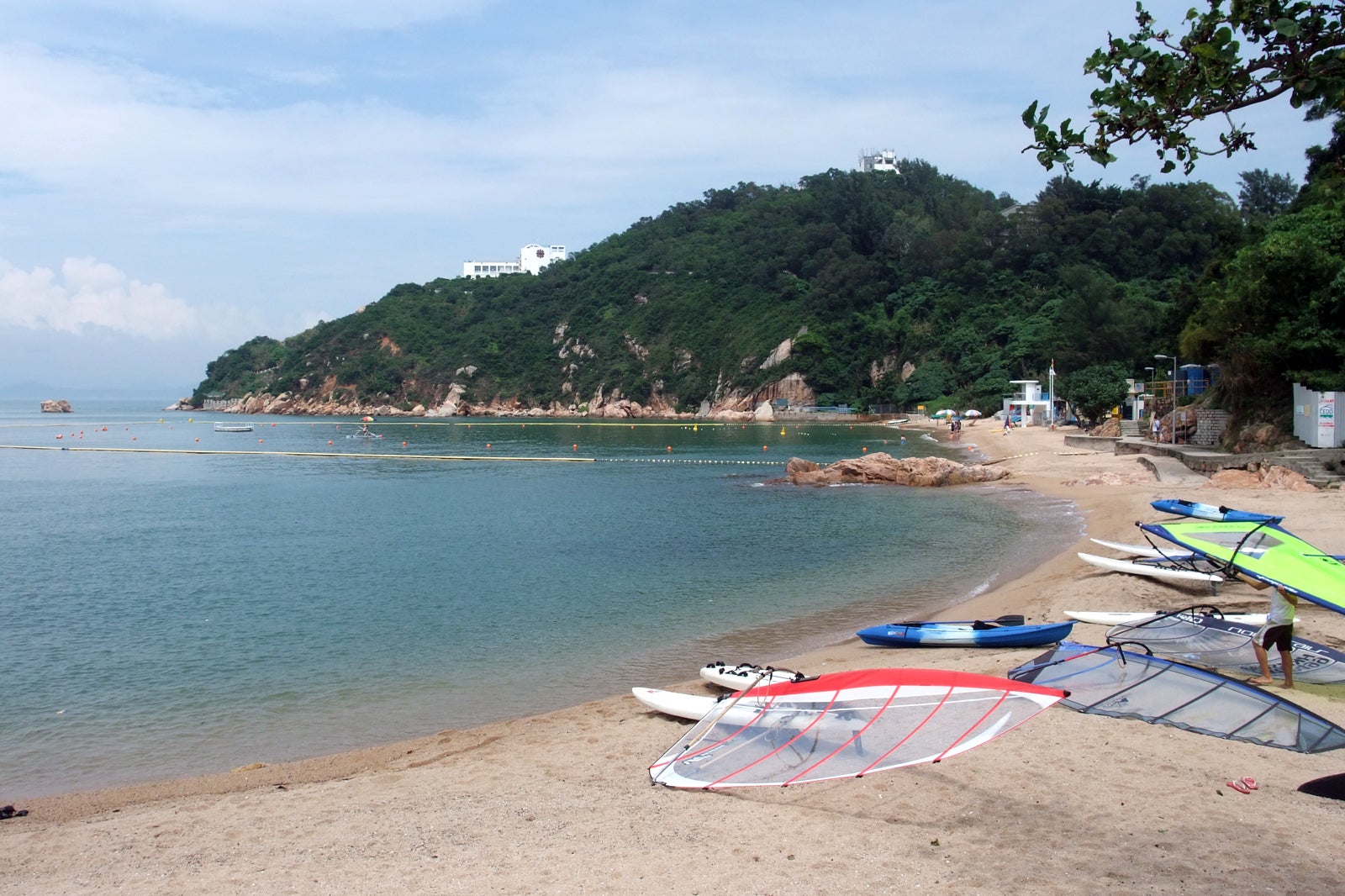 Kwun Yam Beach (Cheung Chau Windsurf Beach)
The Cheung Chau Windsurf Beach consists of Tung Wan Beach and Kwun Yam Beach, which are separated by a small headland. Locals and expats often come here for water sports – Kwun Yam Beach is home to the Cheung Chau Windsurfing Centre, which offers windsurfing, surfing and kayaking equipment for hire.
From Tung Wan Beach, you can see Aberdeen and Lamma Island in the distance, which look particularly attractive at sunset. You can get to Cheung Chau Island from Hong Kong by ferry, which departs from Central Pier 5.
Location: Cheung Chau Island, Hong Kong
photo by Minghong (CC BY-SA 4.0) modified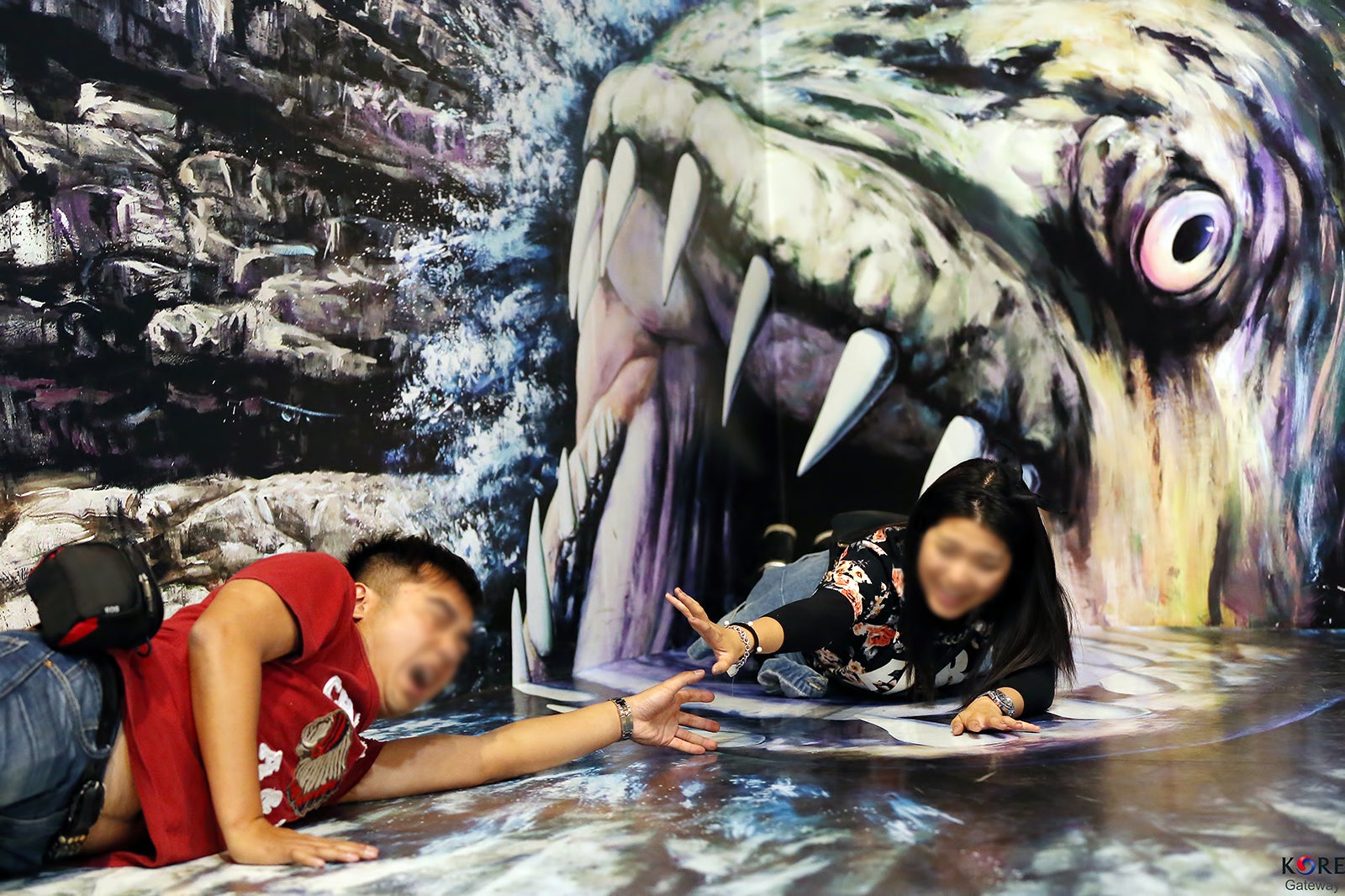 Trick Eye Museum Hong Kong
Step into a wonderful world of optical illusions, artistic masterpieces and miniature landmarks at the Trick Eye Museum Hong Kong, where you can snap mind-bending photos in unbelievable settings. Grab a prop, strike a pose and take hilarious, brain-boggling pictures with more than 50 3D sets in five themed zones.
In each area, sculptures and trompe-l'oeil paintings trick the eye – and the camera lens – into seeing flat objects in three dimensions, letting you integrate yourself into each installation to amazing effect.
Location: The Peak Galleria, Shop No.1 on Level 3, 118 Peak Rd, Central, Hong Kong
Open: Daily from 10am to 9pm
Phone: +852 2813 1686
photo by Republic of Korea (CC BY-SA 2.0) modified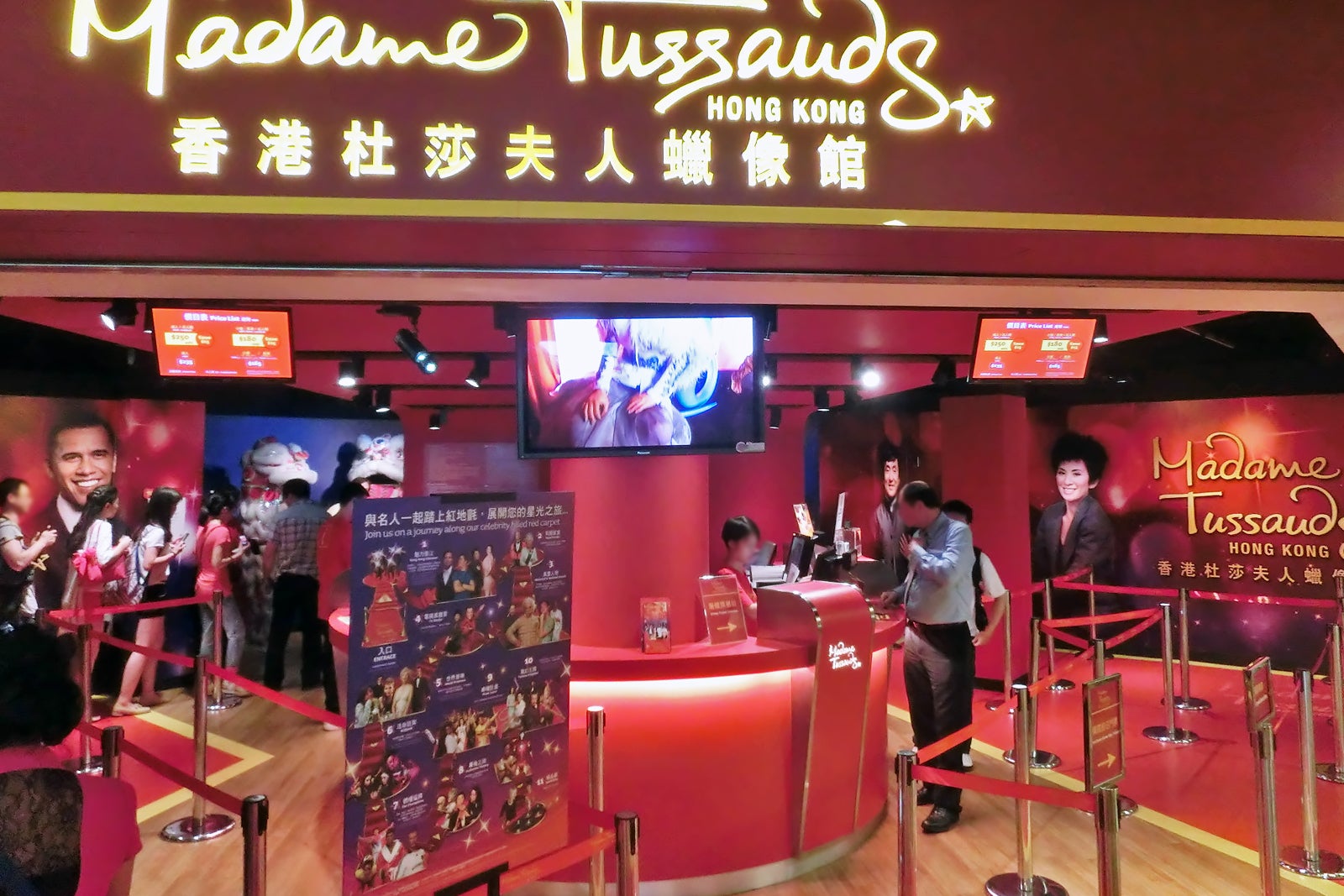 Madame Tussauds Hong Kong
Madame Tussauds Hong Kong lets you walk the red carpet and meet your favourite stars – or, at least, amazingly lifelike wax sculptures of them. Moonwalk with Michael Jackson, pose with Barack Obama, play soccer with Cristiano Ronaldo and practice kung fu with Jackie Chan.
The list of unnervingly realistic mannequins covers Asian and Hollywood celebs, from Angelina Jolie to Bae Yong-joon. Along with posing with popular actors and superheroes, you can mould your very own wax hands, customise a 3D crystal photo frame or create a personalised mini look-a-like figurine.
Location: Shop P101, 128 Peak Rd, The Peak, Hong Kong
Open: Daily from 10am to 10pm
Phone: +852 2849 6966
photo by Pointsmgods (CC BY-SA 3.0) modified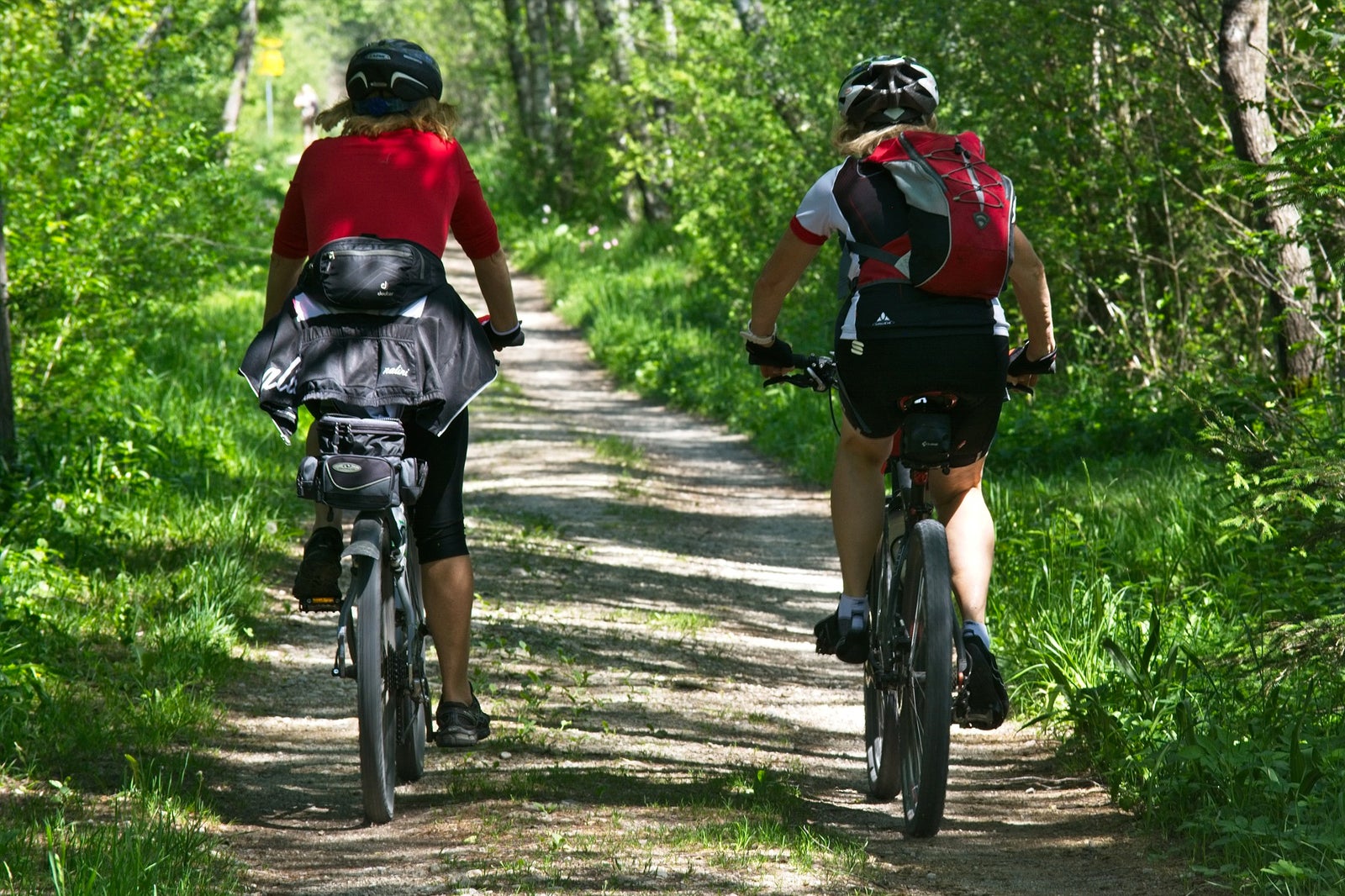 New Territories cycling tour
The New Territories cycling tour takes you around one of Hong Kong's less-explored areas. It's a good option for active children and adults looking share an enjoyable day out on 2 wheels. Coast around the Nam Sang Wai Peninsula in the New Territories, checking out old walled cities, and learning about the history behind 18th-century temples.
During your cycling excursion, keep a your eyes peeled for migratory birds that call this wetland-filled region home. The tour includes properly adjusted bicycles, comfortable and secure helmets, as well as a meal at a local dim sum restaurant.
Location: New Territories, Hong Kong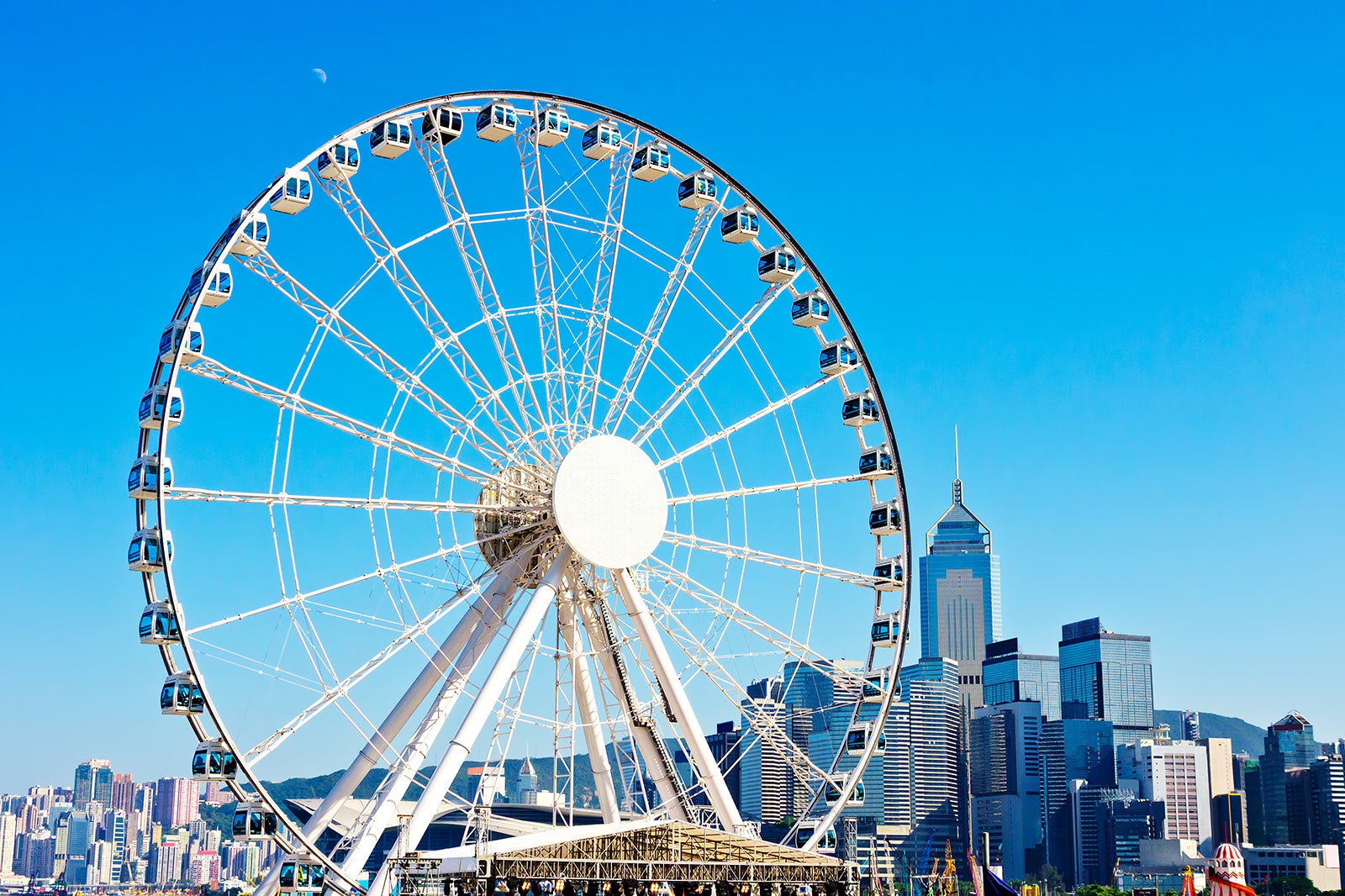 Hong Kong Observation Wheel
The Hong Kong Observation Wheel (also known as the HK Ferris Wheel) is a one of the easiest ways to get a bird's eye view of downtown Hong Kong and Victoria Harbour. Similar to the London Eye or Singapore Flyer, each air-conditioned cabin takes up to 8 people and the ride takes a little under 30 minutes.
It offers a smooth and relaxing journey to the top, so even those who feel uneasy with heights should soon get used to the experience. It is located in Central Hong Kong, just outside the Central Ferry Terminal and across the road from IFC Shopping Mall.
Location: 33 Man Kwong Street, Central, Hong Kong
Open: Daily from 11am to 11pm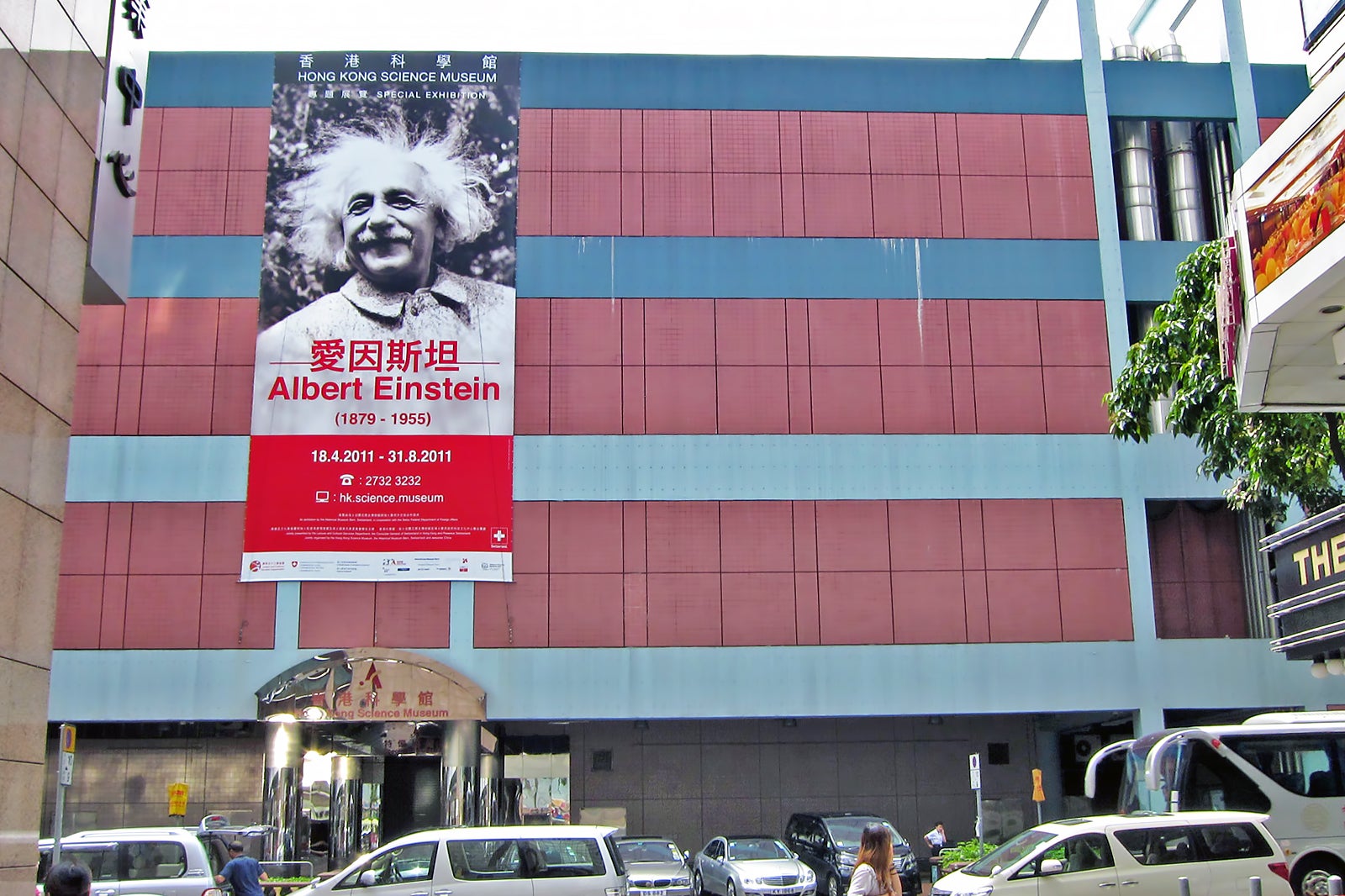 The Hong Kong Science Museum is a great example of a modern interactive museum that is educational, enlightening and a lot of fun for all ages. There are over 500 exhibits within the 3-storey building – many of the galleries are hands-on, allowing you to play with robotics, enjoy virtual reality, and even use wires for communication.
Check out the 22-metre-tall twin-tower Energy Machine which, when activated, produces spectacular audio-visual effects demonstrating various forms of energy.
Location: Science Museum Road, Tsim Sha Tsui, Hong Kong
Open: Monday–Wednesday and Friday from 10am to 7pm, Saturday–Sunday from 10am to 9pm (closed on Thursdays)
Phone: +852 2732 3232
photo by wanghongliu (CC BY-SA 3.0) modified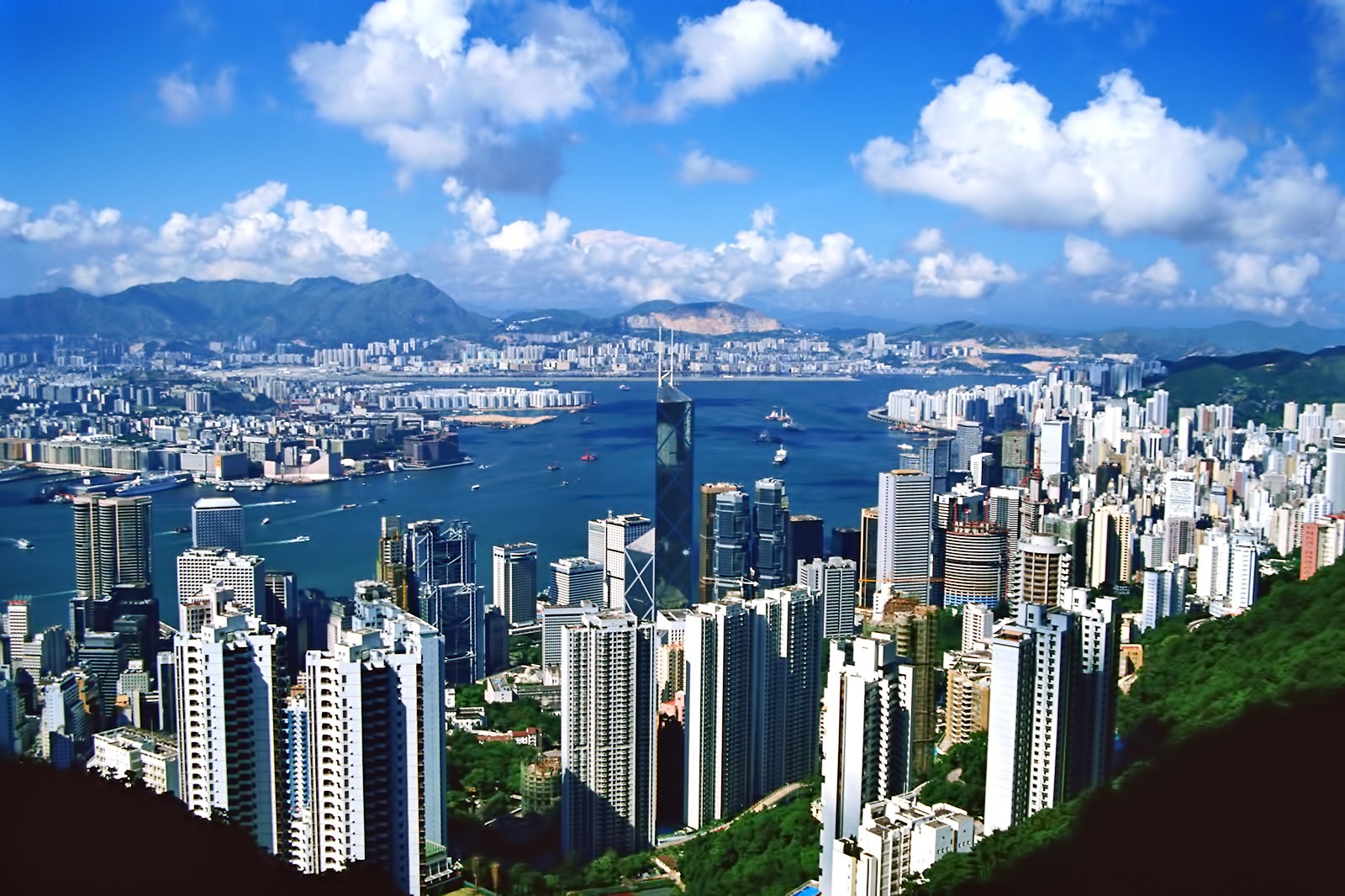 Hiking The Peak Hong Kong
If your kids are feeling particularly active, consider hiking The Peak Hong Kong, one of Hong Kong's most famous viewpoints. Sure, you could take a tram to the top, but this popular hiking trail has many lovely vantage points on the way up.
A meal at one of The Peak Hong Kong's many restaurants will also taste all the better, having used all your energy. The Peak also has plenty of open spaces where you can enjoy picnics with impressive views of Hong Kong.
Location: Hong Kong Island, Hong Kong
Open: Monday–Friday from 10am to 11pm, Saturday–Sunday from 8am to 11pm
Phone: +852 2849 0668