4 Best Places to Go Shopping on Lantau Island
What to Buy and Where to Shop on Lantau Island
Shopping on Lantau Island may lack the chic boutiques and swanky malls commonly found on the main island of Hong Kong, but it has some of Hong Kong's most popular outlet stores. The island attracts bargain hunters looking to shop for heavily discounted designer brands.
And for those who forget or haven't completed their shopping list before getting on the plane, Hong Kong International Market has ample retail outlets within its terminals – most items are even at tax-free prices. You could also seek out some of the local villages on the island and shop for local delicacies and handicrafts.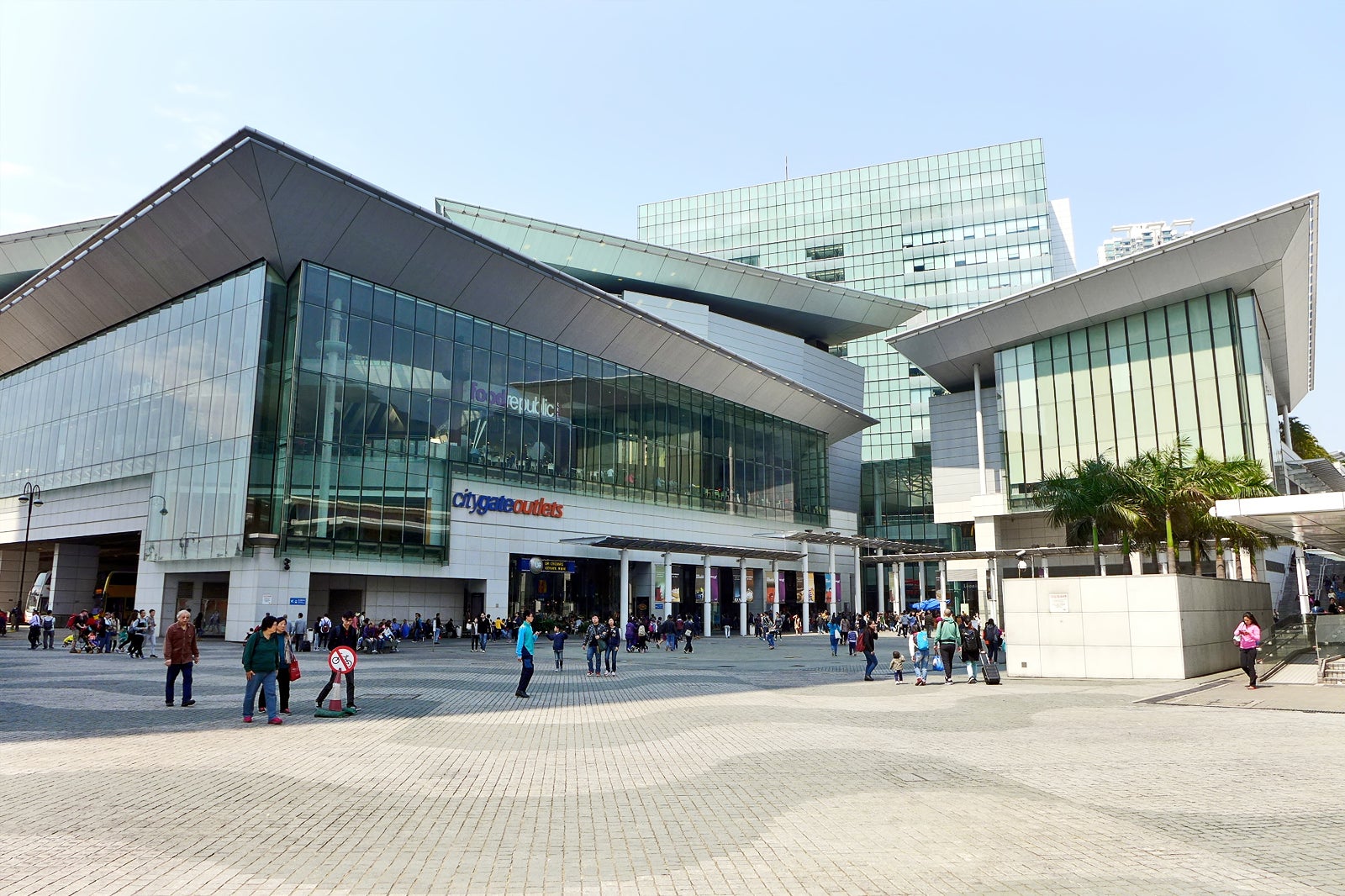 Citygate Outlets Hong Kong is one of the city's first outlet malls, with over 80 international brands offering attractive discounts year-round. Discounts usually start from 30% to 70% off the original price, and you might enjoy bigger discounts on special occasions. Everything on offer are authentic and in good quality, but are usually from previous seasons.
Located on Lantau Island, Citygate Outlets is about a 10-minute drive from Hong Kong International Airport, making it a popular spot for tourists to enjoy some shopping prior to their flight.
Location: 20 Tat Tung Road, Tung Chung, Lantau Island, Hong Kong
Open: Daily from 10am to 10pm
Phone: +852 2109 2933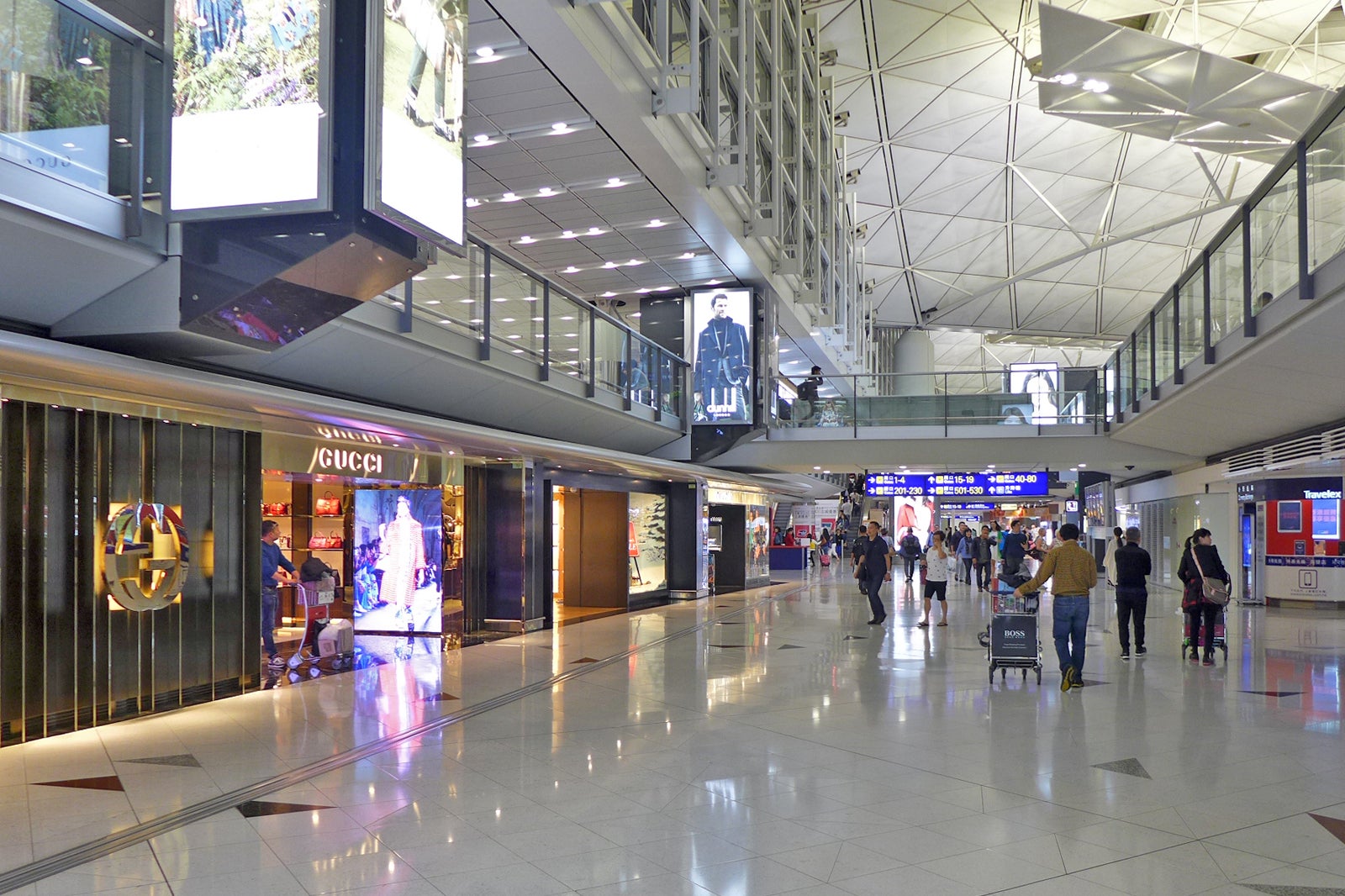 Hong Kong SkyMart at Hong Kong International Aiport is a luxury shopping avenue that offers a wide range of world cuisine and shopping choices. Tenants include Shanghai Tang, Tiffany & Co, Ralph Lauren, Christian Dior, and Prada. Located in the non-restricted area at Level 7, Terminal 1, you'll also find toy stores, Bose audio products, fitness and healthcare items, as well as an art gallery.
Location: Hong Kong SkyMart at Terminal 1, Hong Kong International Airport, Lantau Island, Hong Kn
photo by Wpcpey (CC BY-SA 4.0) modified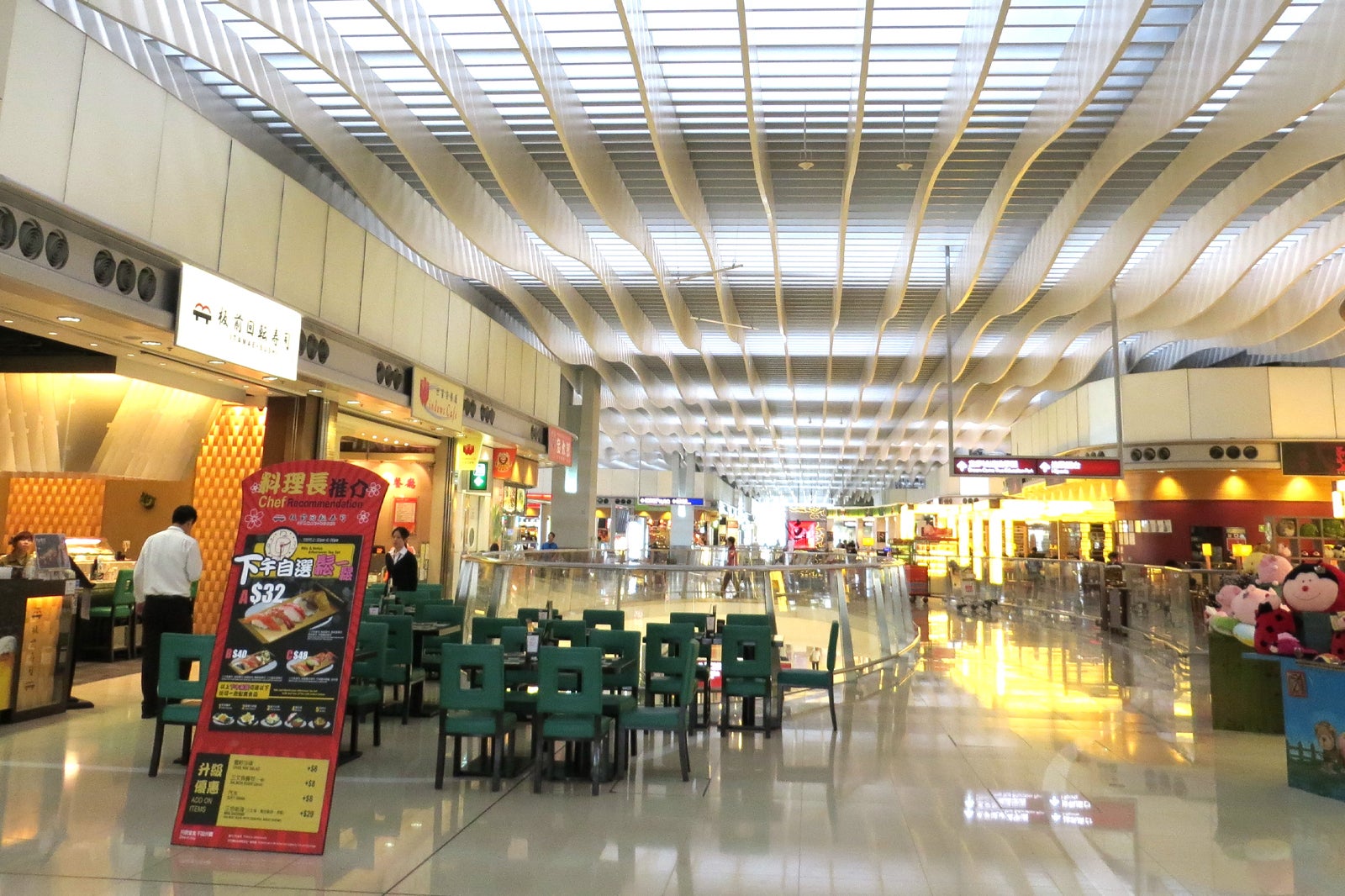 SkyPlaza Hong Kong is a huge shopping and entertainment area with 35,000 sq m of facilities. It is located in the non-restricted area of Terminal 2 in Hong Kong International Airport and retails a wide range of goods from clothing (casual wear, business wear, sportswear and accessories), books and magazines, to children's toys and products.
SkyPlaza Hong Kong also features a 4D Extreme Screen and sports centre. There's no excuse to go hungry at SkyPlaza as there are many international and Chinese food outlets throughout the premise.
Location: SkyPlaza at Terminal 2, Hong Kong International Airport, Lantau Island, Hong Kong
photo by Mk2010 (CC BY-SA 4.0) modified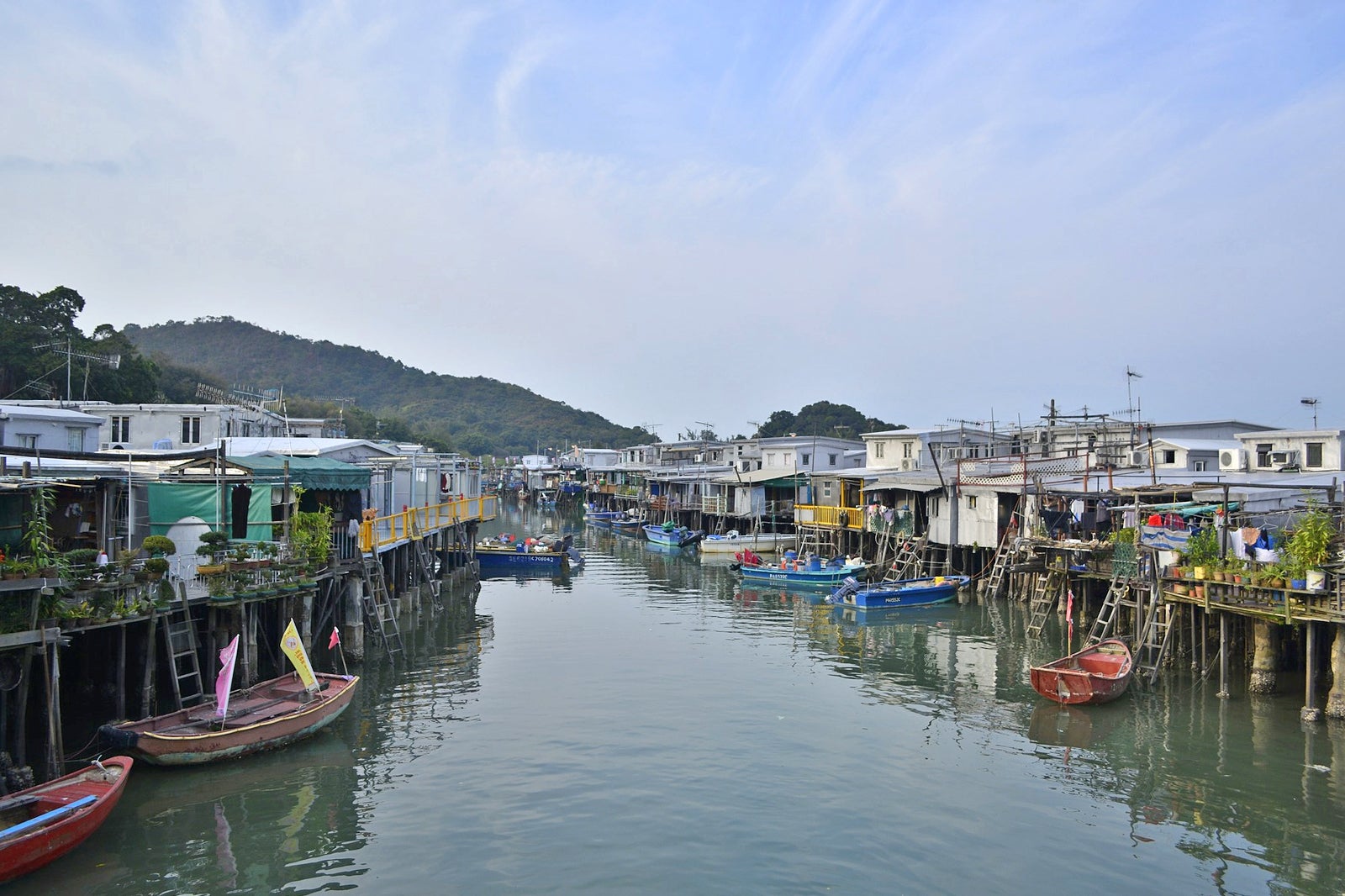 Tai O Fishing Village is a traditional fishing village on Lantau Island. Besides offering a look into one of the oldest fishing communities in Hong Kong, the village also has a local speciality market on the main road. You can find humble-looking stores selling local foodstuff like dried seafood and salted fish, as well as shrimp sauce and shrimp paste.
Location: Tai O, Lantau Island, Hong Kong