11 Best Things to Do in Ravenna
What is Ravenna Most Famous For?
Ravenna is a city that's brilliantly adorned with amazing mosaics, some dating back to the 5th century. A few days' visit to see all the collections is hardly enough, but we've picked out a few of Ravenna's basilicas and terracotta churches to help you find the best of these beautiful Byzantine artworks.
Gothic landmarks and mosaics aside, Ravenna offers plenty of modern attractions for families with kids. You can have great times on a coast that's lined with great beach clubs, or spend a whole day at Mirablandia, a park that's home to some of the best roller coaster rides in Europe. Out in the countryside, fun awaits partygoers at Boing, one of Ravenna's few discos. Here's our roundup of things to do in Ravenna in a day or two.
What are the best things to do in Ravenna?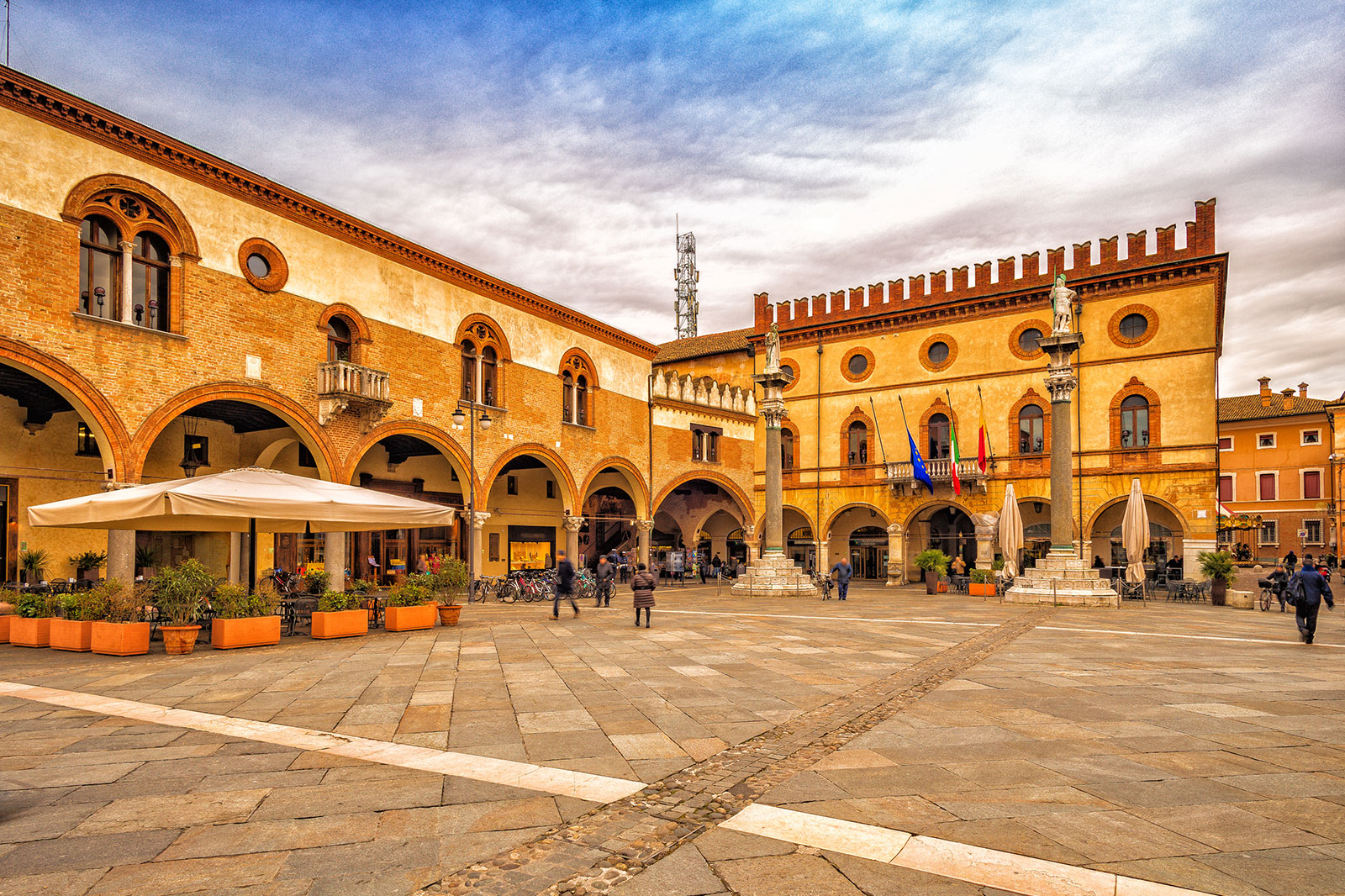 Start the day at Piazza Del Popolo
Ravenna's main square and historical hub
The 13th-century Piazza Del Popolo is around a 10-minute walk west down Viale Farini from the Ravenna train station, with tree-shaded footpaths leading you into the narrow and tiled arcade of Via Armando Diaz. Plenty of benches beside bike parking spaces allow you to sit and take in the surrounding Venetian architecture.
Prominent buildings include the Palazzo Comunale, Palazzo dei Rasponi del Sale, Palazzo dell'Orologio, and an impressive clock tower. Café terraces on the piazza's western end let you enjoy coffee with the view, set under 2 pillars featuring statues of the city's patron saint Apollinaris and the martyr Vitalis of Milan.
Location: Piazza del Popolo, Ravenna, Italy
Open: 24/7
Phone: +39 (0)544 482111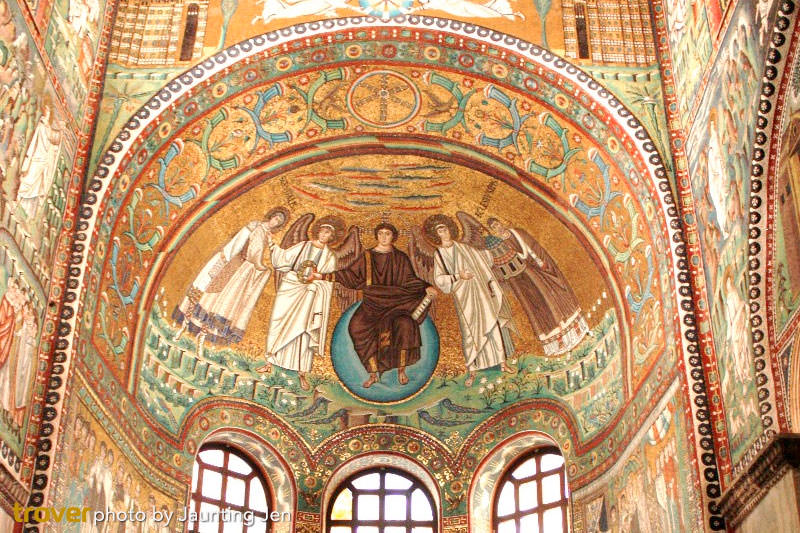 Must-See: Mausoleo di Galla Placidia
Housing some of Ravenna's oldest mosaics
Among the many impressive mosaics in Ravenna, a good starting point is the 5th-century, UNESCO World Heritage-listed Mausoleo di Galla Placidia. It has an unassuming red brick exterior built in the shape of a cross. Step inside and you'll find its vault walls, lunettes and cupola all covered in vivid mosaics. One of its most significant mosaics is Christ's depiction as the Good Shepherd. Also check out the San Vitale basilica that's conveniently next door, with its own great mosaic collection.
Location: Via San Vitale, 17, Ravenna, Italy
Open: March–October: daily from 9am to 7pm. November–February: daily from 10am to 5pm
Phone: +39 (0)544 541688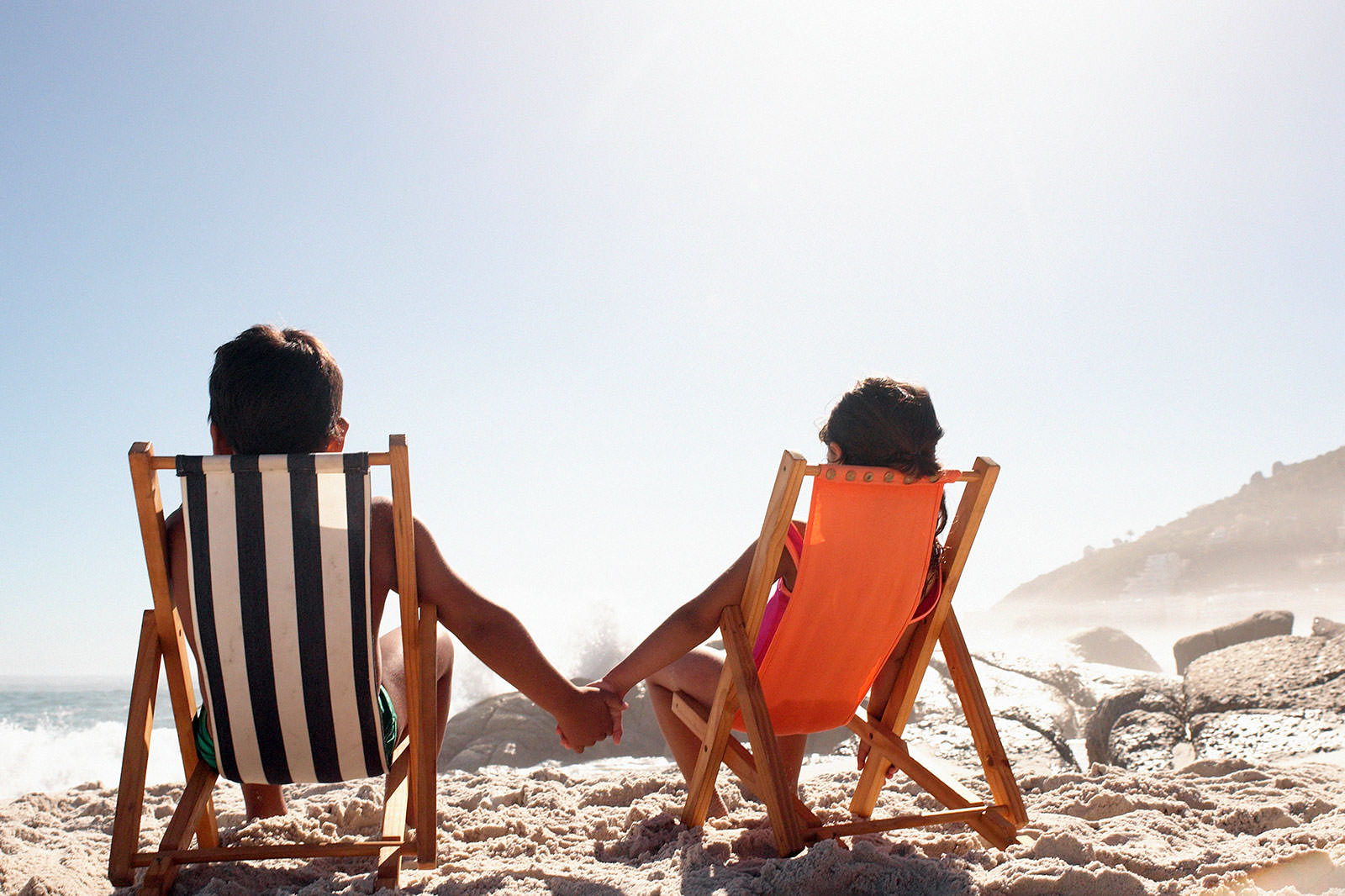 Sunbathe at Dolcevita Beach Club
Enjoy cocktails and seafood
It's one of the most happening beach clubs on Ravenna's coast, around 15 minutes' drive east from downtown. Dolcevita has a wide beach that's dotted with plenty of sun loungers, and its attached restaurant serves up great Mediterranean cuisine. Try their risotto Dolce Vita (around €15) or seafood platter with lobster, scampi, crab, shrimp, prawns and seasonal vegetables (from €19). Fun on the sand includes beach tennis and beach volley, and there's plenty of sandy spaces and games for the kids. Late afternoons feature aperitifs with sunset DJ sets.
Location: Via della Fontana, 54, Ravenna, Italy
Open: Daily from 7am to 11.30pm
Phone: +39 (0)544 438551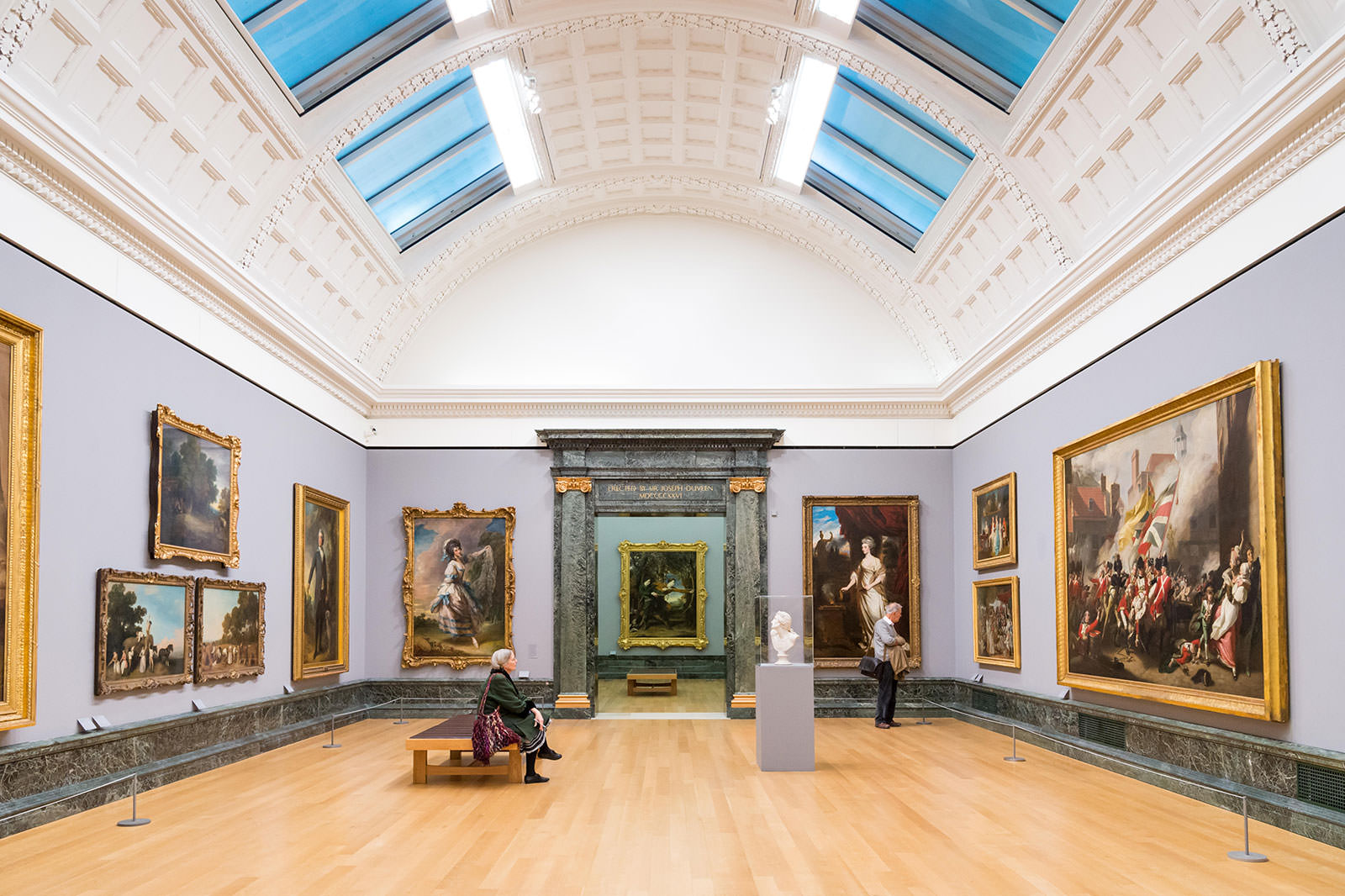 Must-See: Art Exhibits at Mar-Museo d'Arte della Citta
Windows into Ravenna's rich art and history
Ravenna's rich in history, and you'll find a good variety of museums downtown. Start at Mar-Museo d'Arte della Citta (Museum of Art) in the monumental complex of Loggetta Lombardesca (tickets are from €6). Besides holding several important temporary art exhibitions, it has 3 permanent collections showcasing 14th through 19th-century paintings and sculptures, such as the statue of Guidarello Guidarelli by Lombardo. Modern 19th through 20th-century art includes the Byzantine-inspired artworks of Gustav Klimt. For a museum that's all about what Ravenna's famous for, check out TAMO, a mosaics museum housed inside St. Nicholas' church, which features ancient to contemporary samples.
Location: Via di Roma, 13, Ravenna, Italy
Open: Tuesday–Saturday from 9am to 6pm, Sundays from 11am to 7pm (closed on Mondays)
Phone: +39 (0)544 482477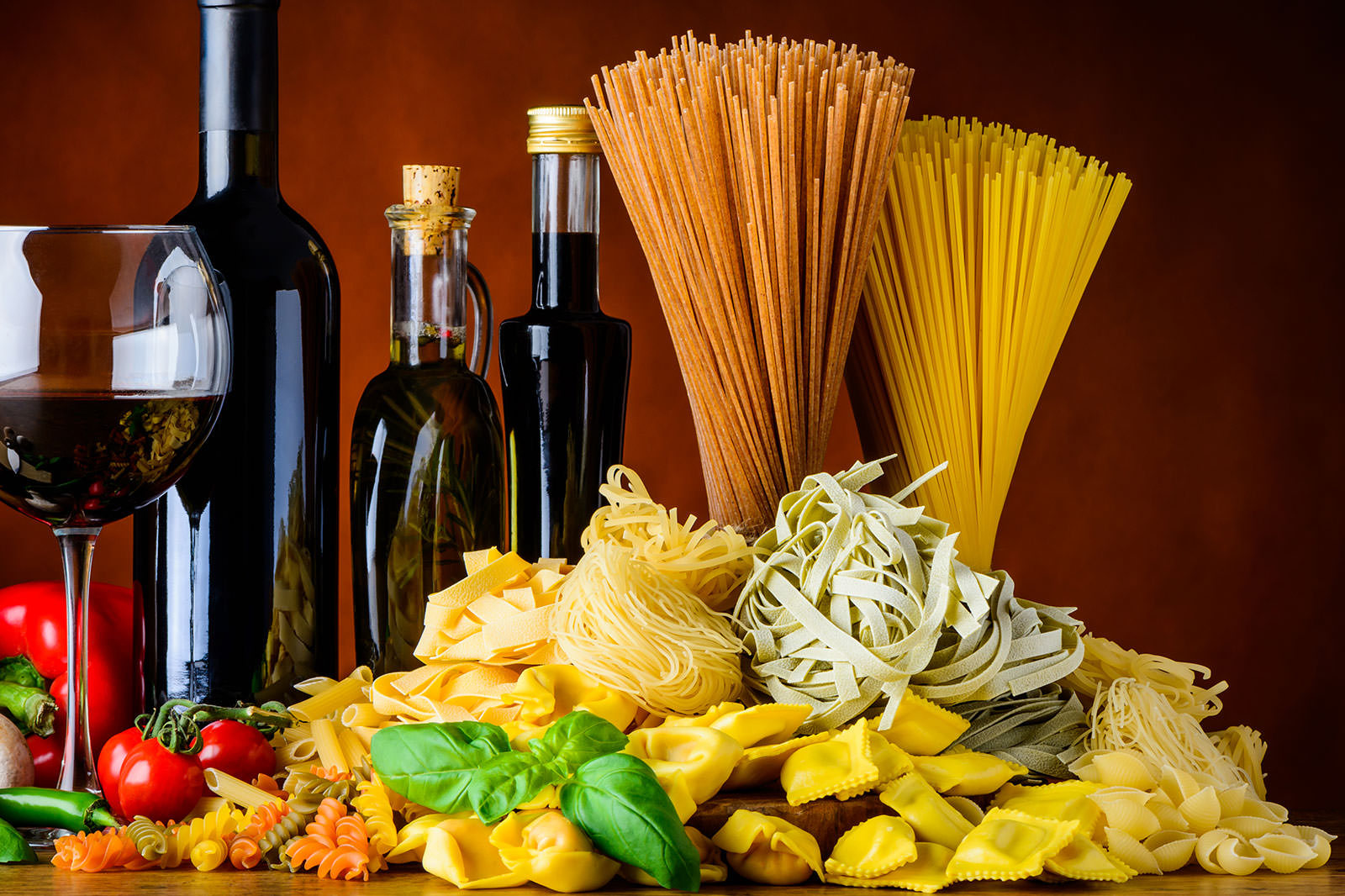 Enjoy Romagnoli Cuisine at Ca' de Ven
Dine in the elegant settings of an antique wine bar
You can enjoy a good sampling of authentic Romagnoli dishes and regional wines at this antique wine bar and restaurant that's just south of the Piazza Del Popolo on Via Corrado Ricci. Ristorante Ca' de Ven has interiors that complement its cuisine perfectly: colourfully frescoed vaults and tall white walls covered in wooden panels and shelves full of wines and books. There are plenty of meaty options on the menu, but you should try the pastas such as tagliatelle with chunky ragu meat sauce (from €9).
Location: Corrado Ricci, 24, Ravenna, Italy
Open: Tuesday, Wednesday and Friday from 11am to 2.30pm and from 6.30pm to 10.30pm; Thursday, Saturday and Saturday and Sunday from 11.30am to 2.30pm and from 6.30pm to 10.30pm
Phone: +39 (0)544 30163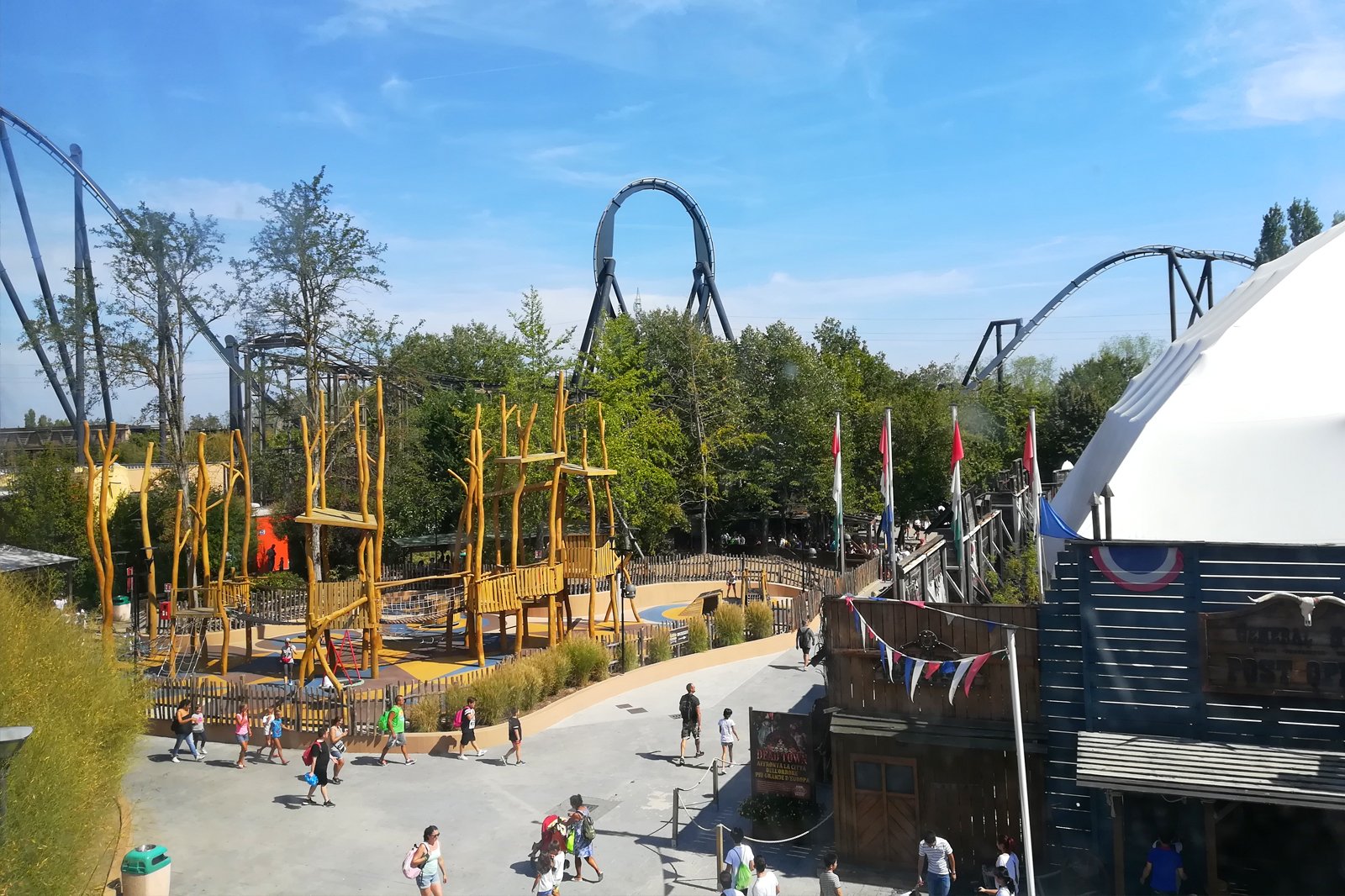 Ride Rollercoasters at Mirabilandia
It's 30 hectares filled with family fun!
As one of the largest amusement parks in Italy, Mirabilandia offers thrill rides such as an inverted rollercoaster, which is also among the longest in Europe. The park has well over a dozen rides for different ages and adrenaline levels, as well as a waterpark for some sliding and splashing fun. Small kids can safely play at the Ottoland playground, families can join a rushing rapid ride in specially designed rafts on the Rio Bravo, while die-hard thrill-seekers can dare the Divertical – one of the world's tallest "water coasters". Tickets are around €36 for adults and €23 for kids under 140cm.
Location: SS16, km 162, Savio, Ravenna, Italy
Open: (June – August) Daily from 10m to 6pm
Phone: +39 (0)544 561156
photo by SIG SG 510 (CC0 1.0) modified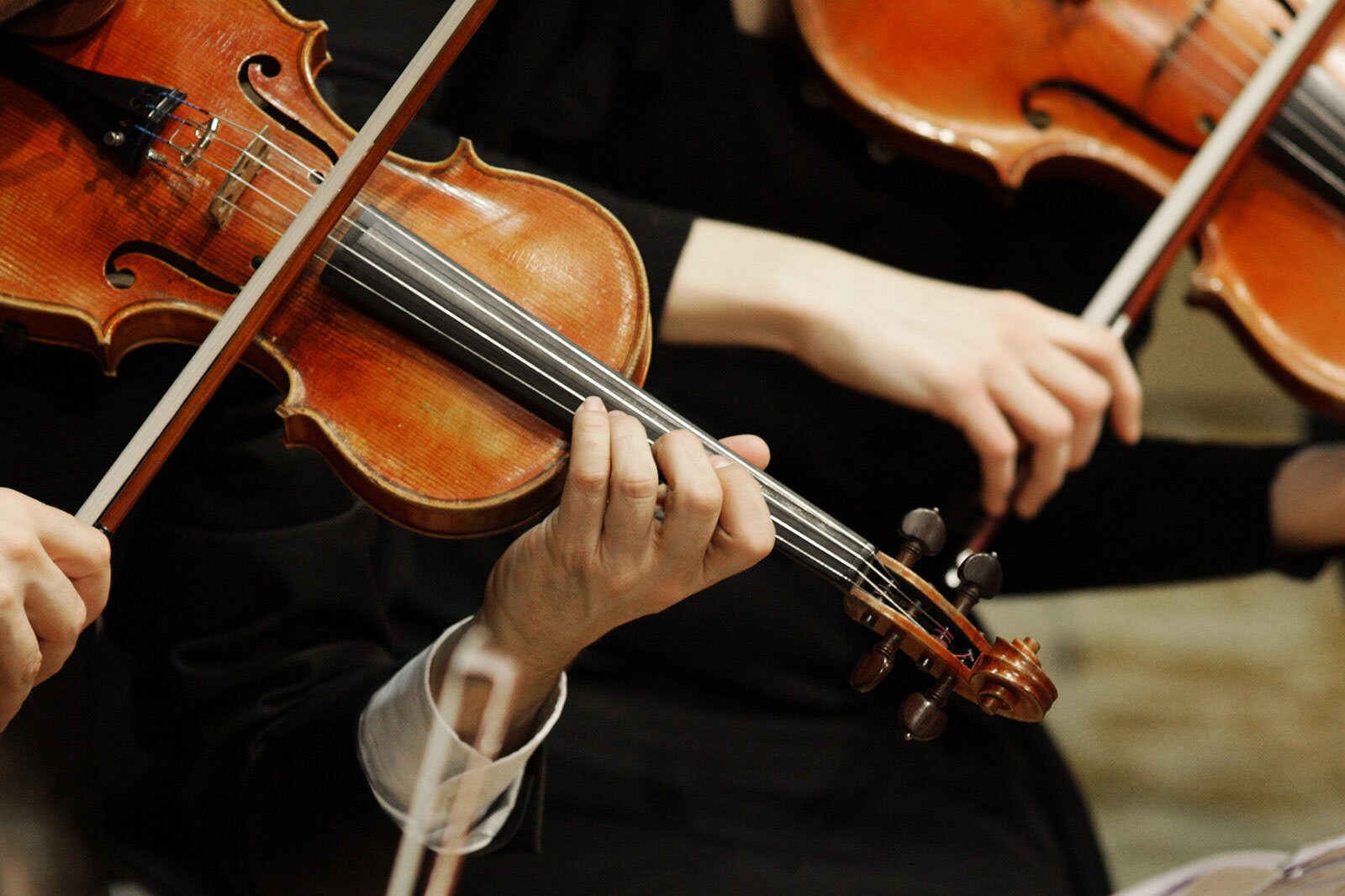 Must-See: Ravenna Festival in the Summer
A feast of art and music
If you visit in the summer, check out Ravenna's festival of opera and classical music, held at various theatre venues. An annual event in praise of the city's rich art and history since 1990, its themes vary each year, with dance and cultural events having been added to the agenda. One of the main venues to hit during the festival is Teatro Comunale Alighieri, where theatrical plays and orchestral concerts are held, and some basilicas such as San Vitale hold arts exhibitions and instrumental solo performances. Tickets per event are from €10.
Location: Teatro Alighieri and various other venues, Ravenna, Italy
Open: June - July and November - December
Phone: +39 (0)544 249211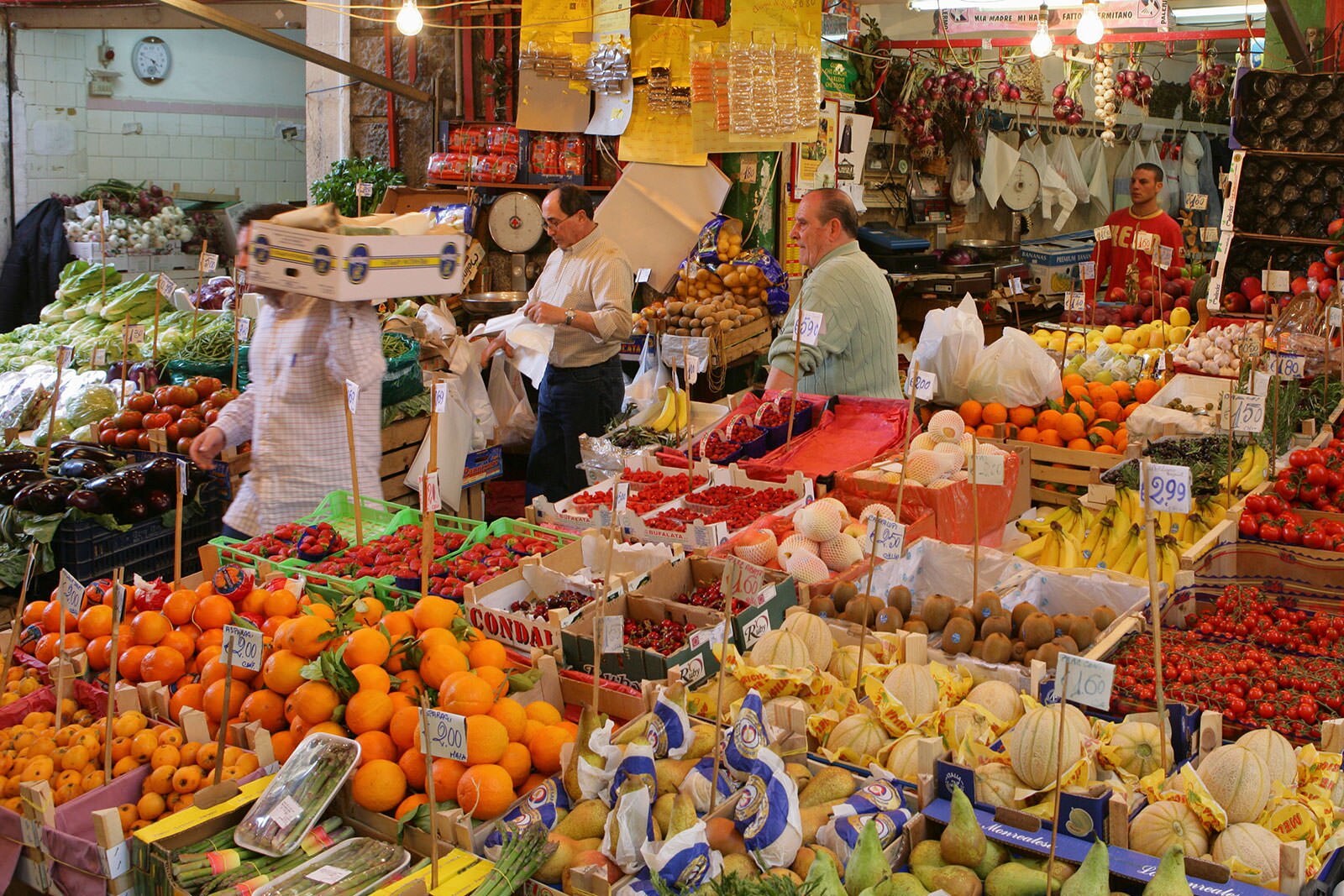 Shop at Mercato di Ravenna Street Market
Find anything from fresh produce to antiques
Different farmers' markets and street markets open on different days of the week in Ravenna. The long strip of Via Sighinolfi hosts Mercato di Ravenna, which is a good start. The spacious square and parking lot of Piazza Della Resistenza usually opens with a farmers' market on Monday and Thursday afternoons through 6pm, featuring stalls of fresh produce, some of which let you sample fruits and cheeses. Another can be found along the length of Viale Farini every Tuesday afternoon. For antiques and knick-knacks, the streets around Piazza Garibaldi, Via Gordini and Piazza Einaudi usually feature street markets over every third weekend of the month.
Location: Via Sighinolfi, 85, Ravenna, Italy
Open: Wednesday and Saturday from 7.30am to 2pm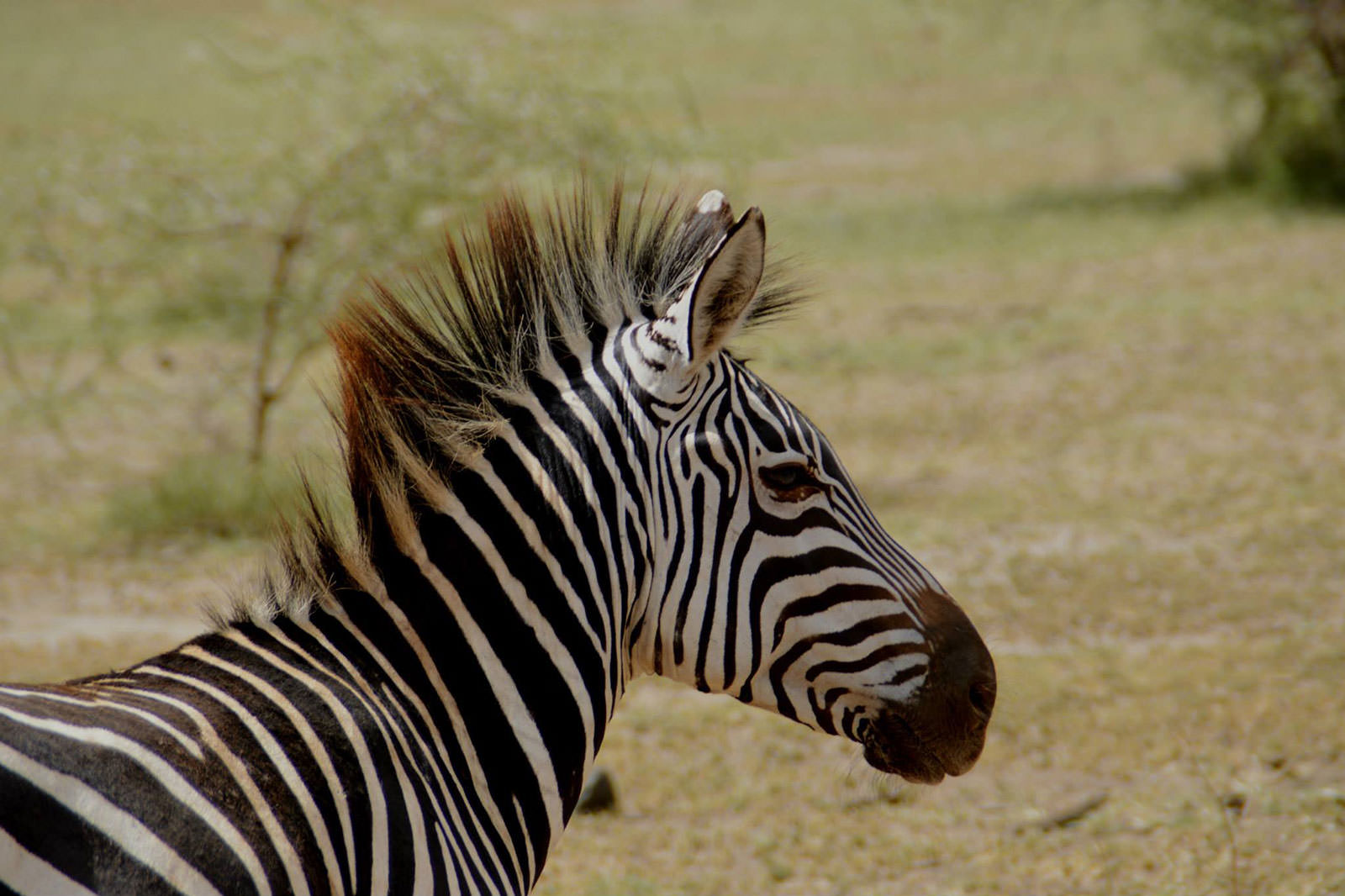 See Wildlife at Safari Ravenna
Meet a whole pride of lions up close
Animals such as zebras and lions roam freely in their large enclosures, through which special trains take you for a safari ride. You can also go on a walking tour in a different section of the park with plenty in store for young kids: pony rides, a reptile exhibit and an "island of apes" enclosure. Among the baboons, lemurs and chimps here, some are tame and you can meet them up-close. Safari Ravenna also features feeding times for different animals, when you can feed the giraffes carrots. Tickets are from €25.
Location: Via dei Tre Lati, 2/X, Ravenna, Italy
Open: Saturday – Tuesday from 9.30am to 3pm and Wednesday – Friday from 10am to 3pm
Phone: +39 (0)544 690020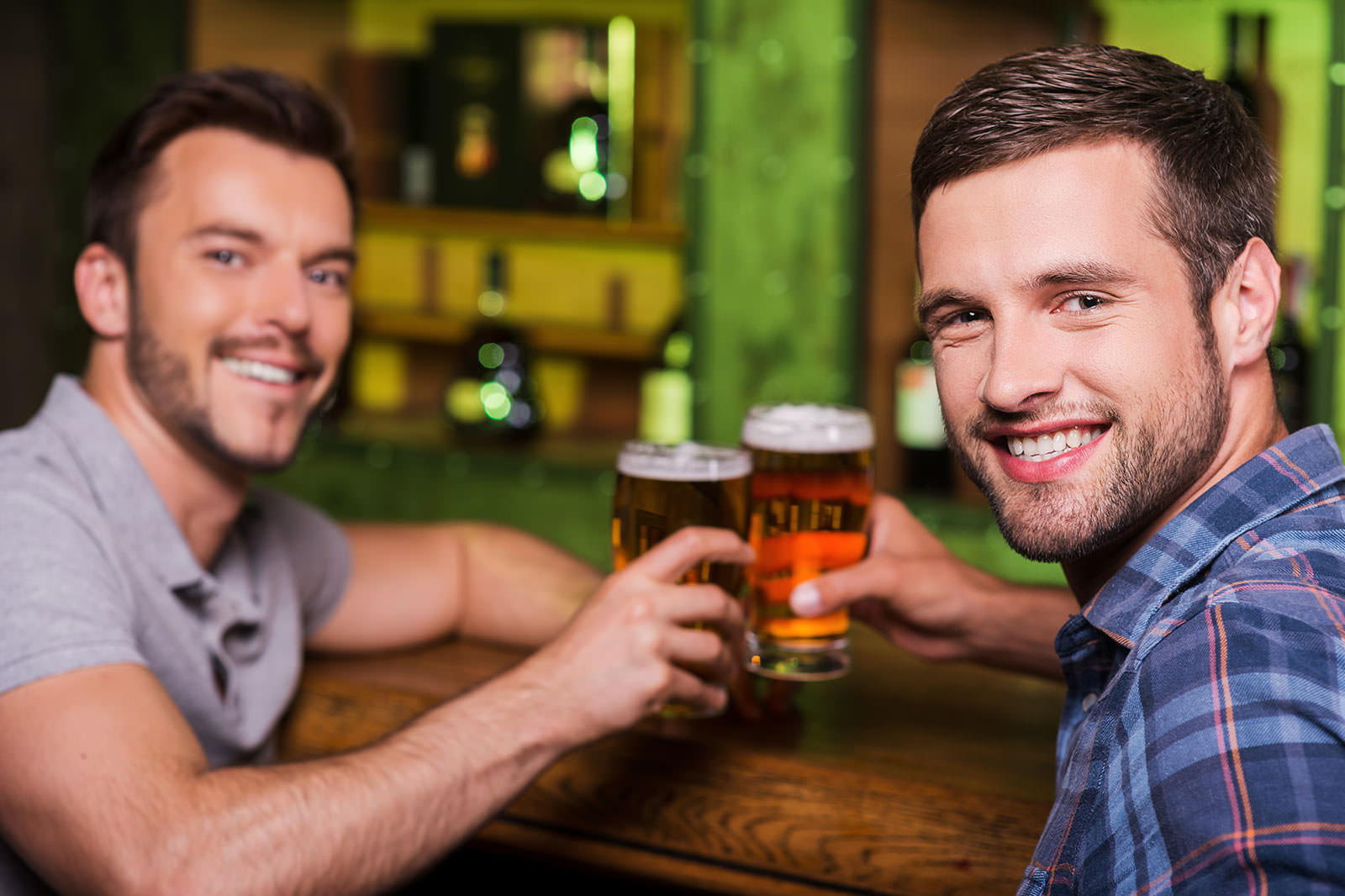 Taste World Beers at Tabeerna
A little beer heaven in the centre of town
If you're a beer lover, you might also fall in love with Tabeerna, Ravenna's artisanal beer house. It's rather small, with only a few tables, but their interiors speak all things beer. They stock a good collection of craft beers from around the globe alongside their own selection of brews. In-house beers include their Bizantina label, whose selections include the Corsini West pale ale and the Dockyard golden ale. You can enjoy good times with good company here, and their passionate staff can even suggest a beer if you're feeling adventurous. International craft beers are from €5 a bottle.
Location: Via Magazzini Posteriori, 59, Ravenna, Italy
Open: Monday – Saturday from 6pm to 12am
Phone: +39 (0)339 427 1668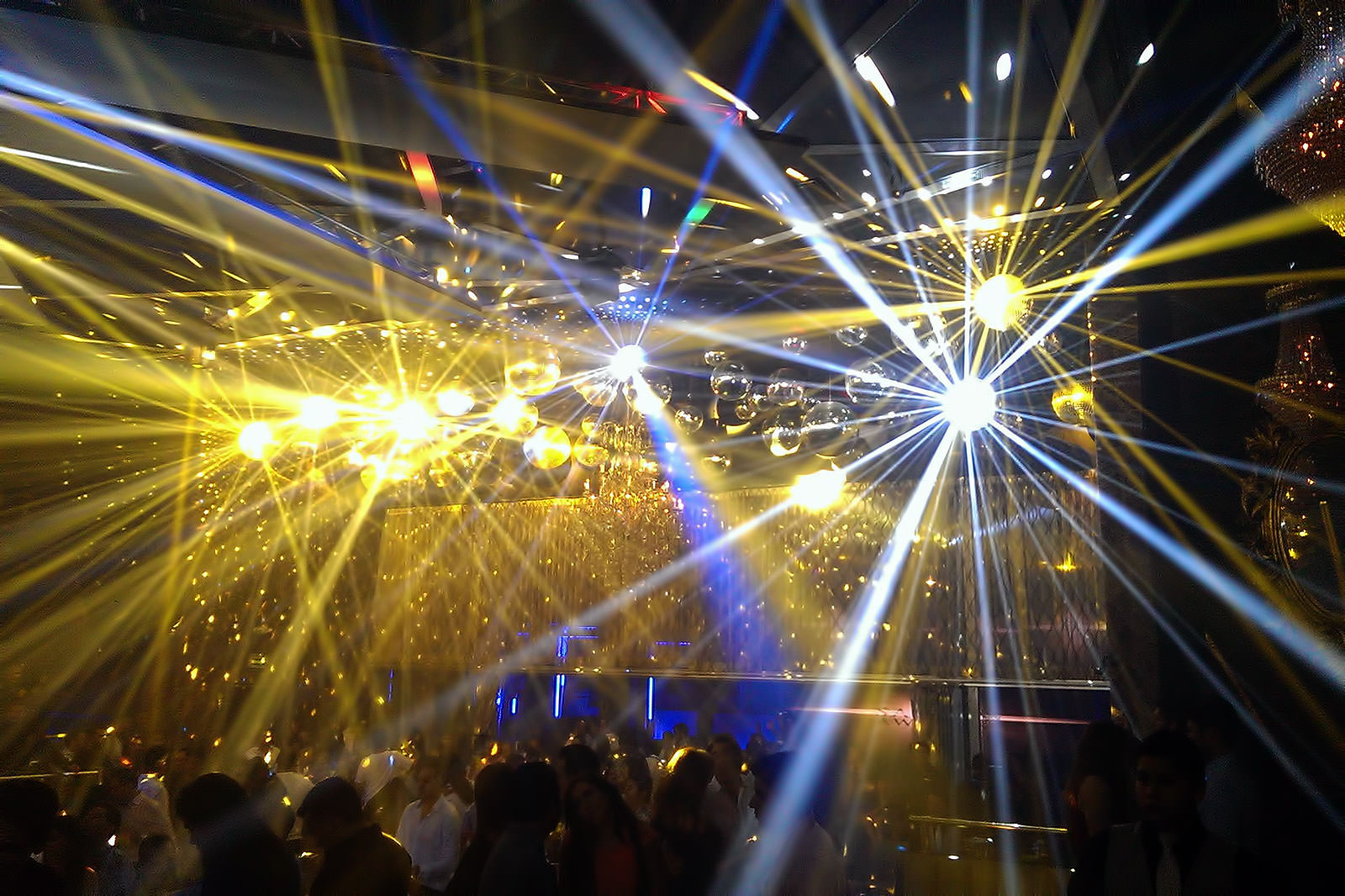 End the Day Partying at Discoteca Boing
Lively partying in the middle of nowhere
Ca 'del Ballo is a lone venue surrounded by rural farmlands on Via Dismano, around a 20-minute drive south of downtown Ravenna. It houses Discoteca Boing, a weekends-only disco place that features a roster of some of the region's best DJs and live bands who come from a good variety of genres from reggaetón to trance and sets with live percussions. This far-out location gives Boing the freedom to turn their music on full blast, to the delight of the mostly young and energetic crowd. First-drink charges for most shows are from €9.
Location: Ca' Del Ballo, Via Dismano, 219, Ravenna, Italy
Open: Friday – Sunday from 10pm to 4am
Phone: +39 (0)544 497878