10 Best Things to Do in Sorrento
What is Sorrento Most Famous For?
Sorrento is one of Italy's most beautiful coastal towns. Its cliff-base marinas are lined with waterfront restaurants that border the calm waters of the Bay of Naples. In the city centre, you'll find a wealth of centuries-old basilicas and piazzas, all interconnected by a network of narrow roads where cafés serve great coffee with the street views.
Many make Sorrento a starting point for discovering the Amalfi Coast, yet the city alone is worth a single trip. Some of Sorrento's most unique spots include its specialty inlaid wood museum, and Teatro Tasso, where you can enjoy the vibrant tarantella folkdance. Showing you some of the best highlights for sightseeing, dining and entertainment, here's our list of the best things to see, do and try in Sorrento.
What are the best things to do in Sorrento?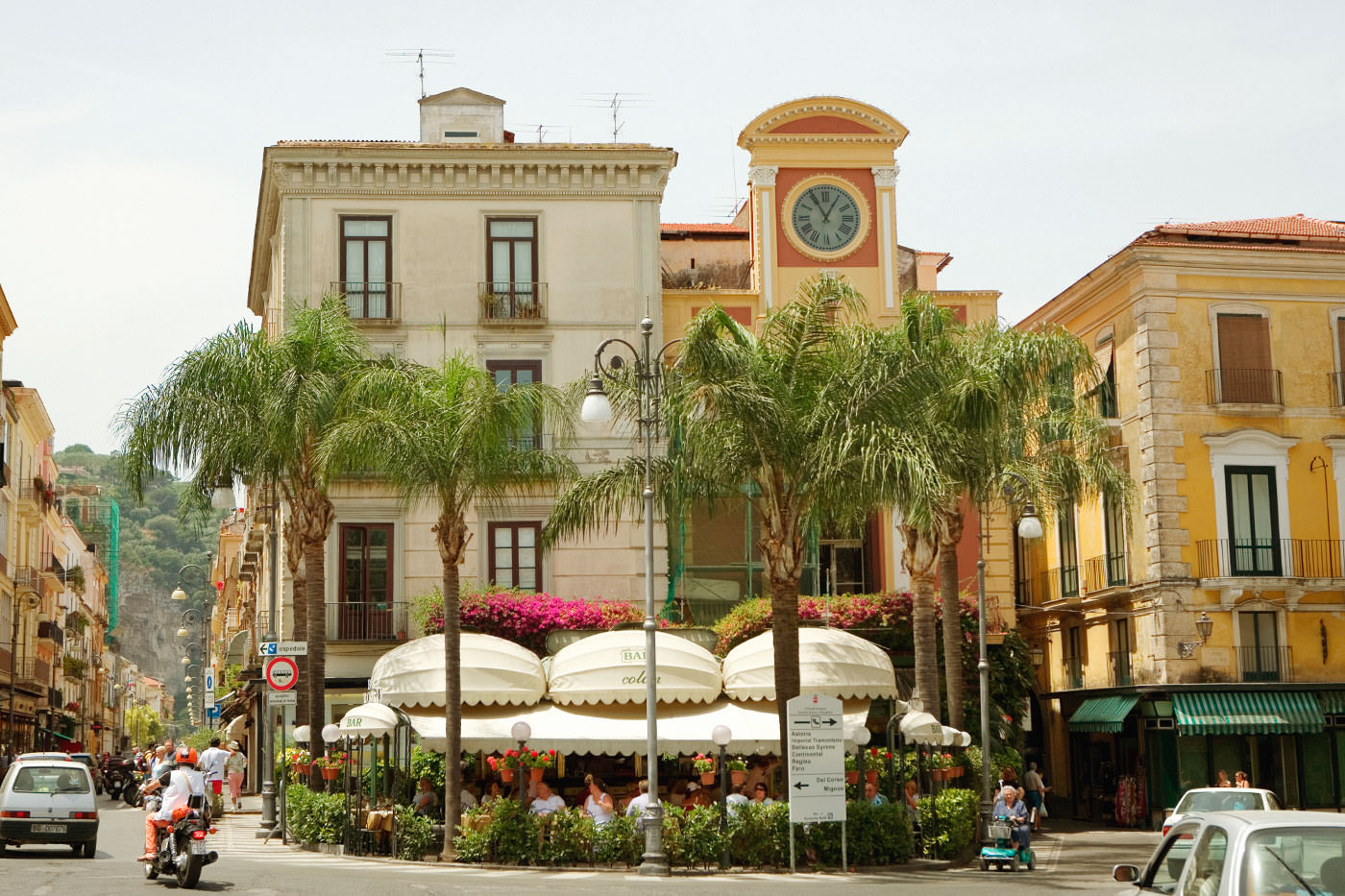 Start the Day at Piazza Tasso
Feel the coastal city's relaxed vibe
As Sorrento's main square, Piazza Torquato Tasso is where you can get a first impression of the city's downtown scene. The square is small and lies at the junction of several main streets, with plenty of bars and cafes along the sidewalks. It's usually bustling day and night with its steady flow of traffic and pedestrians. A notable landmark worth seeing is the baroque church of Santuario del Carmine, with the relaxing street-side patio of Bar del Carmine in the foyer – a great spot for a coffee and a bit of people watching.
Location: Piazza Tasso, Corso Italia, Sorrento, Italy
Open: 24 hours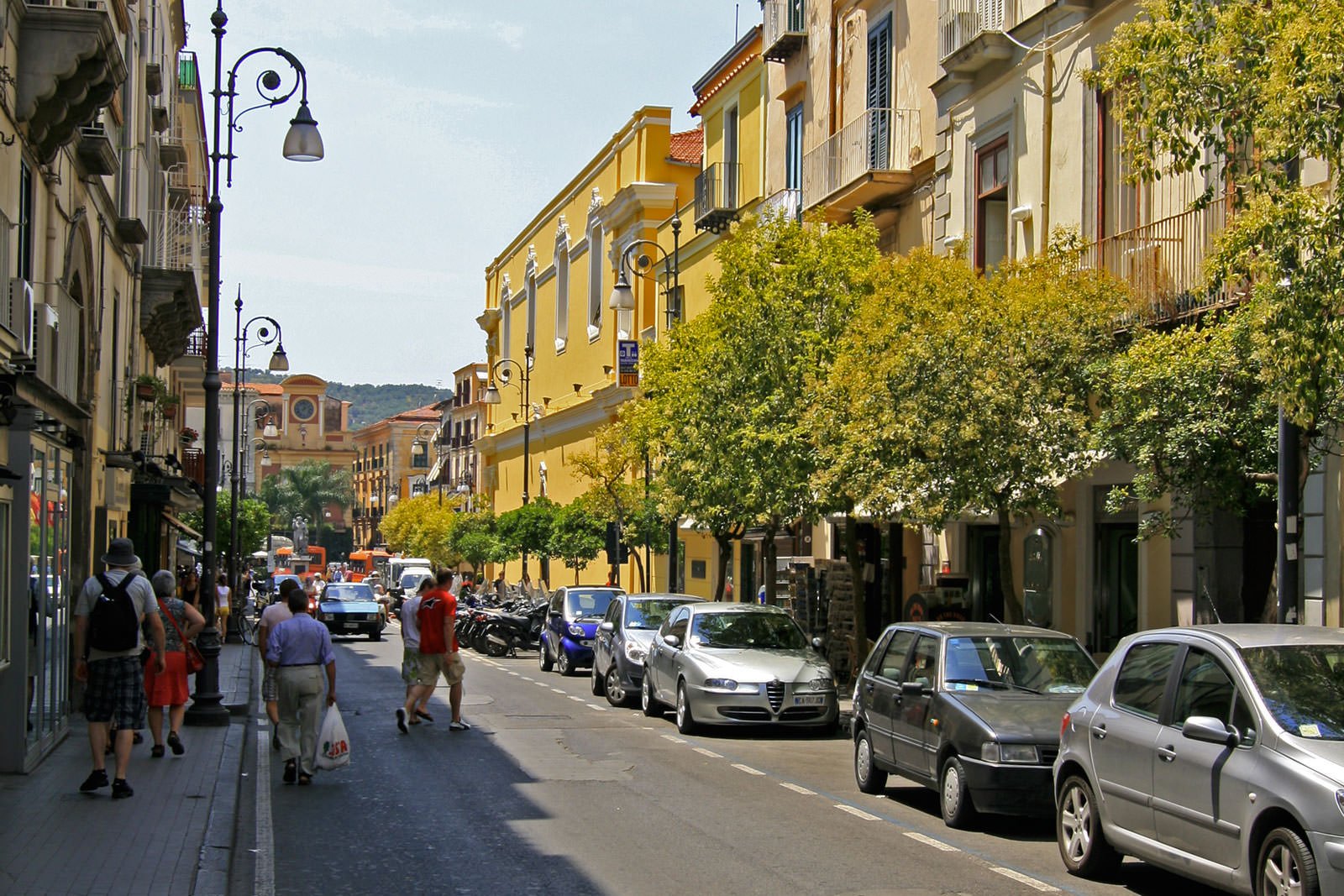 Shop along Corso Italia
Sorrento's main walking street has loads of quality souvenirs
Head east from Piazza Tasso and you'll find Corso Italia, downtown Sorrento's main shopping street. The neatly paved sidewalks are shaded by tall trees down this otherwise traffic-packed route. You'll pass various shops at the base of tall historical 5-storey buildings, ranging from souvenir kiosks, mini supermarkets to designer boutiques (though the variety is limited compared to Italy's fashion capitals such as Rome or Milan). Some of Sorrento's favourite city hotels, such as the Hotel Sorrento City and Hotel Michelangelo, also share the length of this road. Be careful during the summertime as the street can get hectic with zipping scooters.
Location: Corso Italia, Sorrento, Italy
Open: 24 hours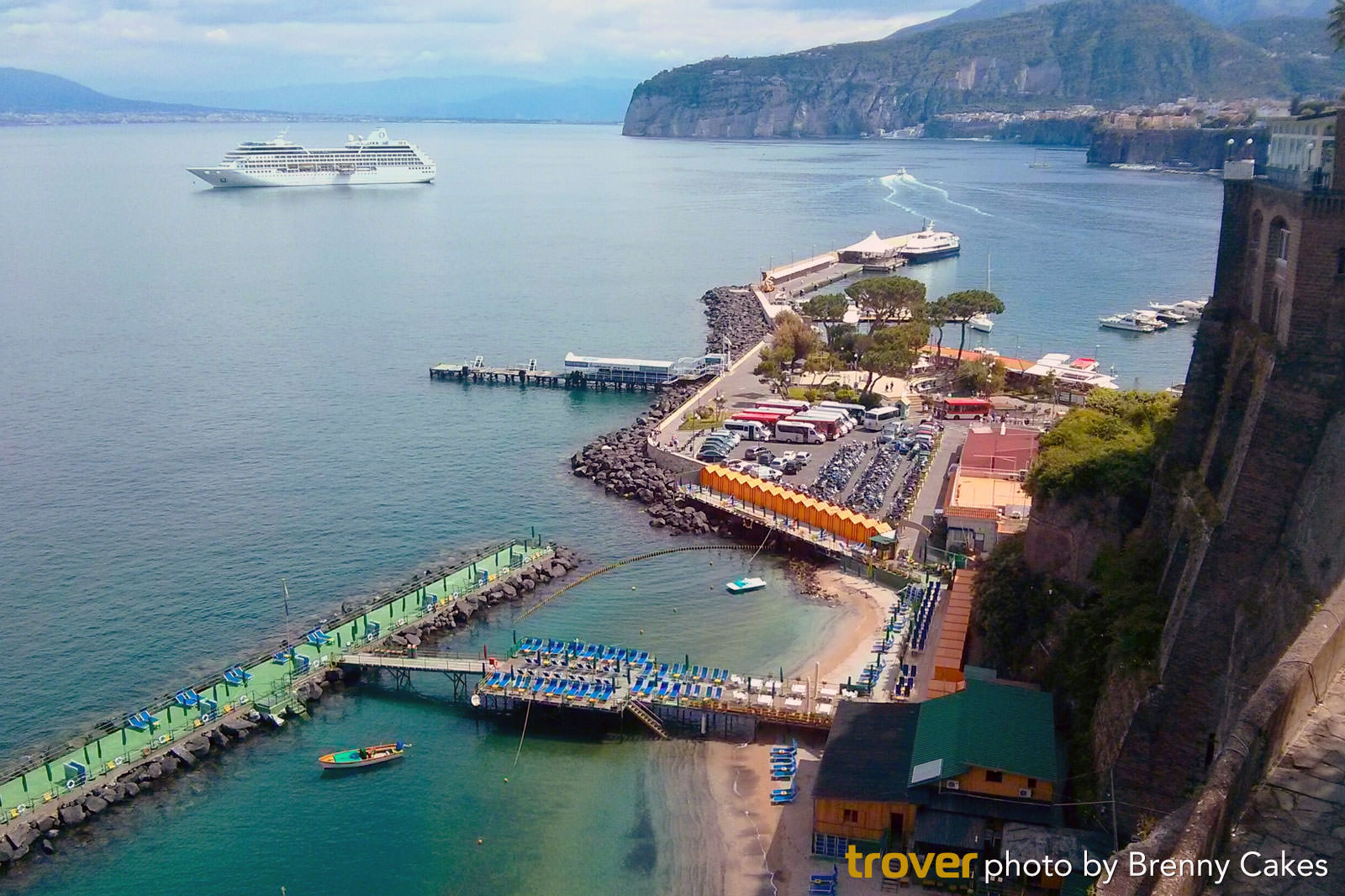 Enjoy Seascapes from Villa Comunale
Take a selfie against Mount Vesuvius
Take a detour off Piazza Tasso, northwards along Via Luigi de Maio and Via San Francesco, and you'll eventually reach Sorrento's scenic coastline. Among the best spots to visit here is Villa Comunale. It's a vast green and tree-shaded public space by the bay that's adorned with sculptures and fountains. It's also where you can get sweeping seascapes with the silhouettes of Mount Vesuvius in the background. You can take the "beach lift" to the harbour area below the cliff for around €2.
Location: Via San Francesco, Sorrento, Italy
Open: Daily from 8am to 11pm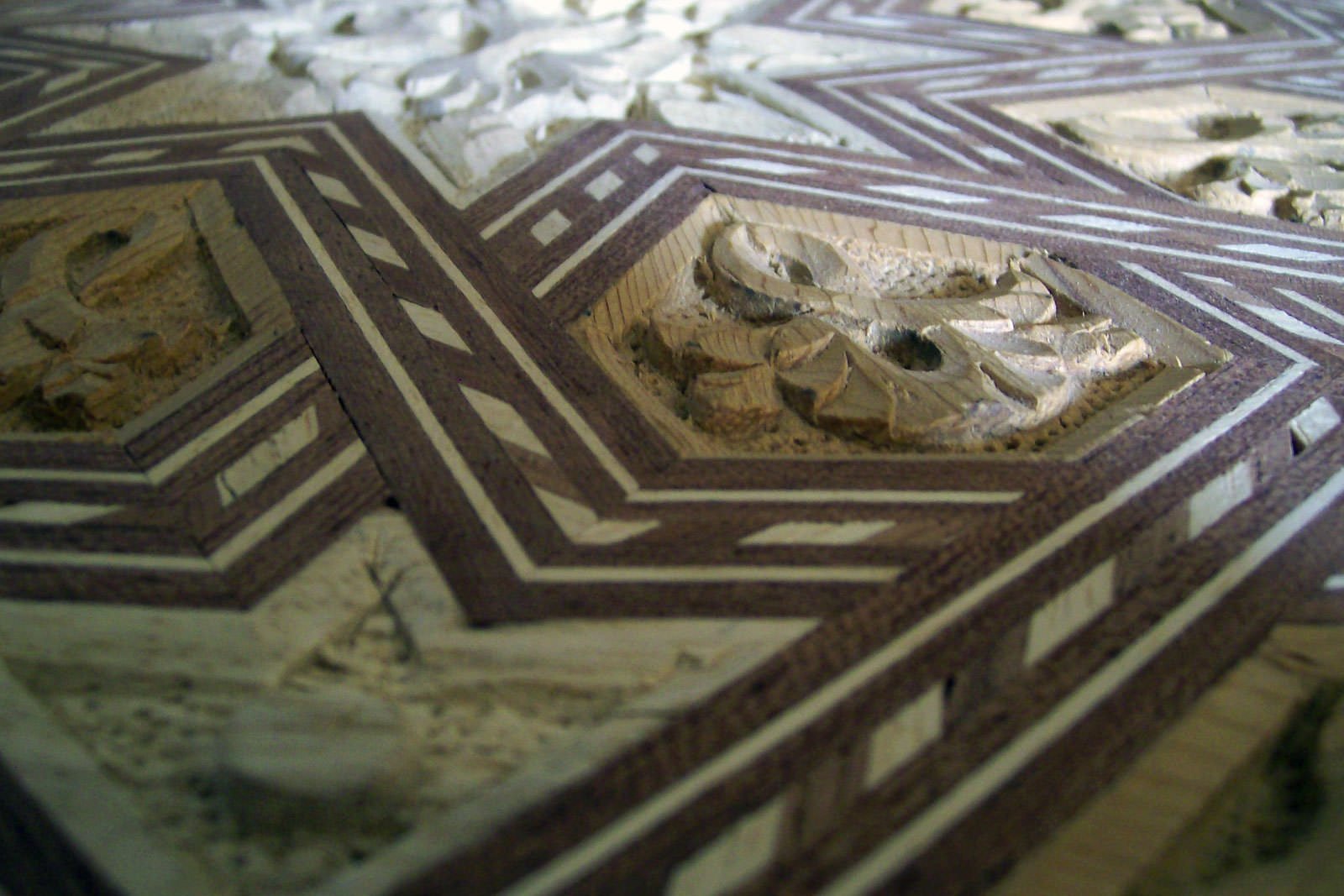 Admire Antiques at the Inlaid Wood Museum
Learn about a centuries-old woodworking artform
The grand 18th-century Palazzo Pomarici Santomasi houses Sorrento's Museo Bottega della Tarsia Lignea (Wood Inlay Museum), where you can learn more about the city's centuries-old woodworking artform. Its 4 floors showcase some of the greatest examples of intricate inlay craftsmanship, such as a wooden bed inlaid with nacre and a variety of antique pieces with bronze and silver Roman inlays. You can reach the museum in the city's historic hub on Via San Nicola, around 7 minutes' walk west from Piazza Tasso. Entrance is around €8 for adults.
Location: Via San Nicola, 28, Sorrento, Italy
Open: Daily from 10am to 6.30pm
Phone: +39 (0)81 877 1942
photo by Schlanger (CC BY-SA 4.0) modified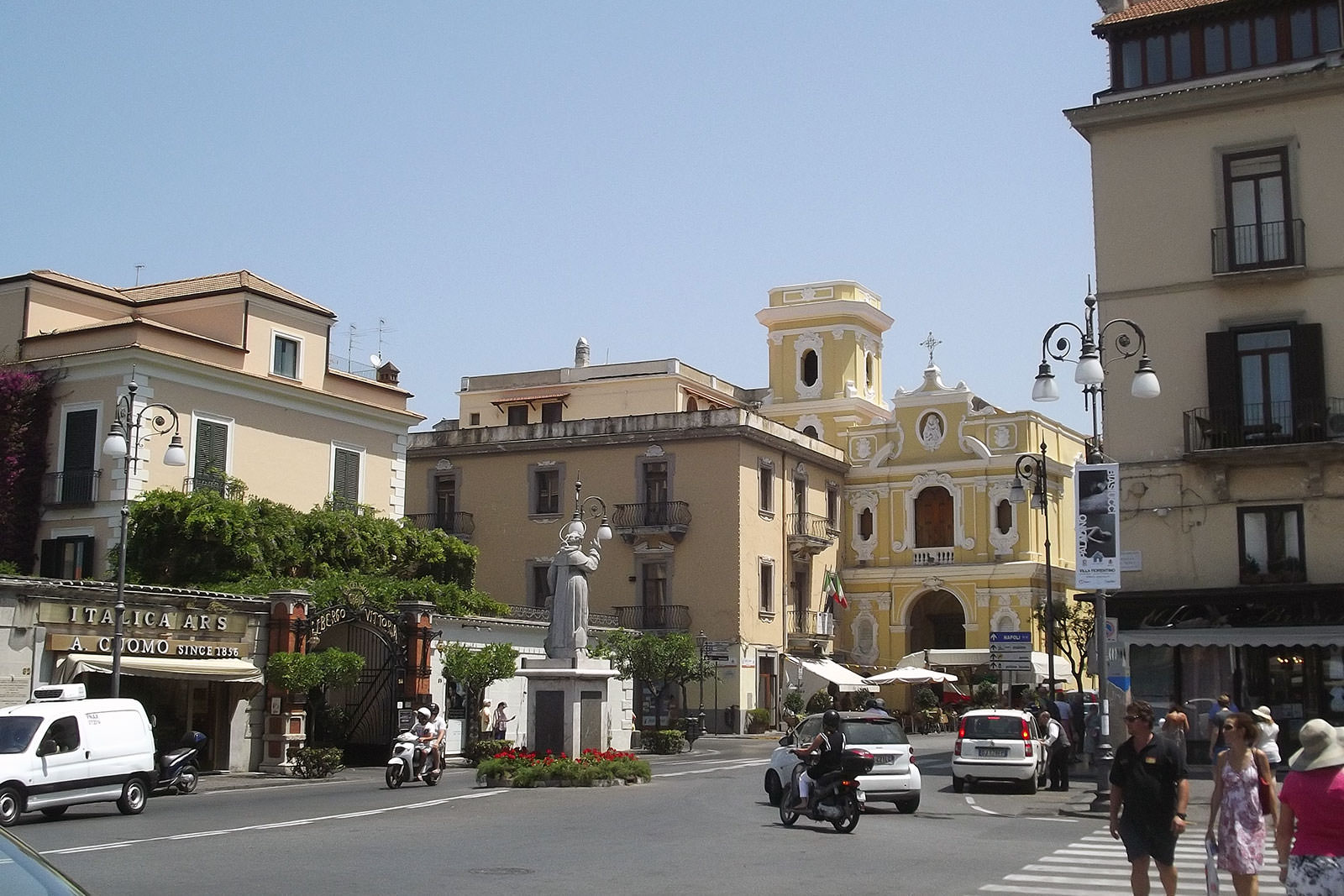 Must-See: St. Anthony's Basilica
Admire the ceiling frescoes of one of Sorrento's largest churches
As one of Sorrento's lovely piazzas, Piazza Sant'Antonino is home to the basilica of the same name. The piazza's a short walk north of Piazza Tasso along Via Luigi de Maio, but the traffic isn't as hectic. St. Anthony's Basilica looks over the piazza with its unassuming façade. But step inside (access is free), and you'll find a beautiful baroque interior with frescoes and various sculptures depicting St. Anthony's legend of him rescuing of a child from a whale off the coast of Sorrento.
Location: Via San Maria Grazie, 6, Sorrento, Italy
Open: Daily from 7am to 12pm and 5pm to 7pm
Phone: +39 (0)81 877 1007
Couples
Families
History
Budget
photo by Elliott Brown (CC BY-SA 2.0) modified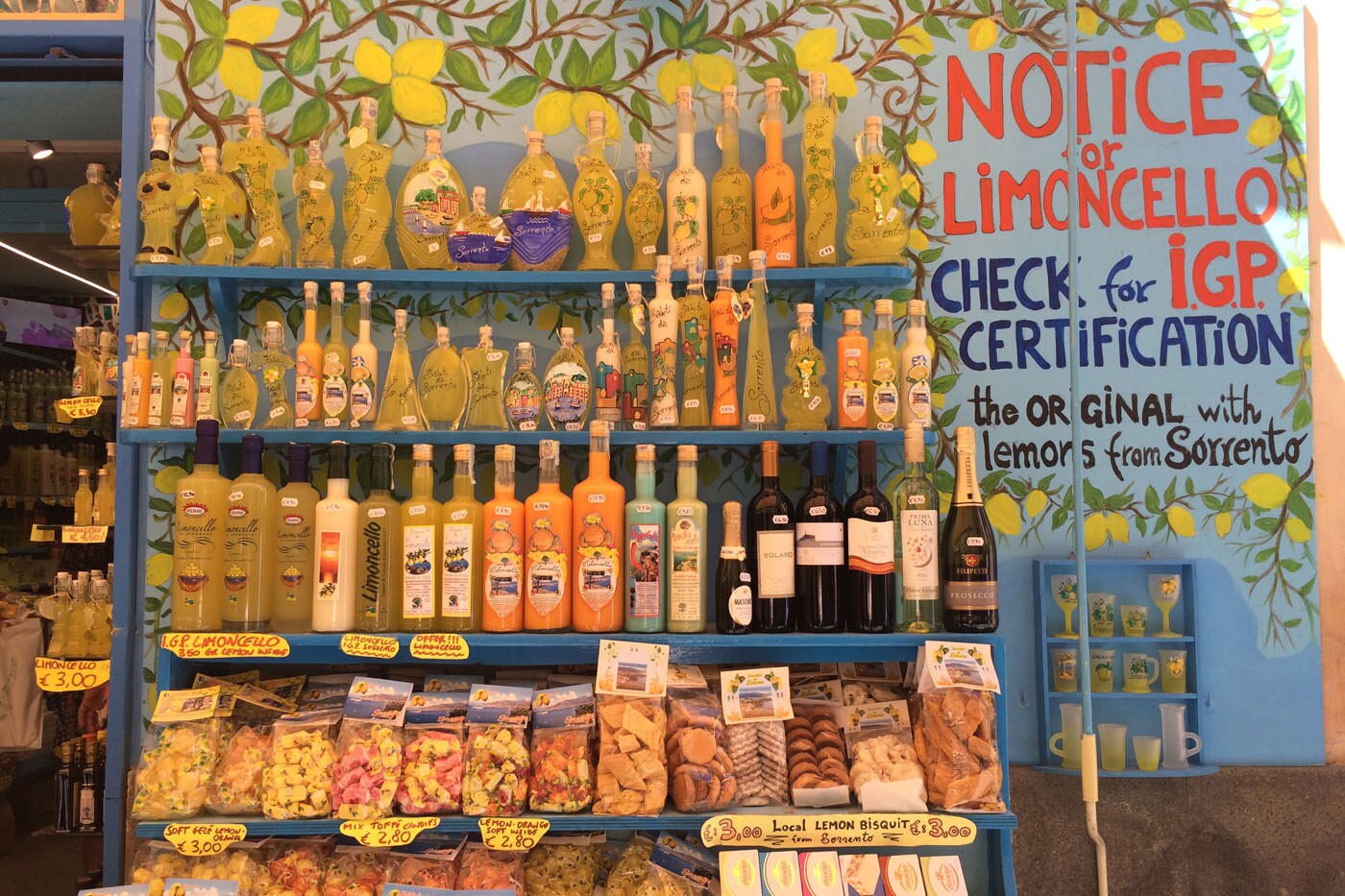 Drink Limoncello beside Sedil Dominova
A 15th-century meeting spot with frescoes
Sedil Dominova is both a historical landmark and a cool place to dine. It's just a couple of minutes' walk from Piazza Tasso, along the narrow Via S. Cesareo - spot the only old structure near the end of the street. Its ceiling and walls are covered in well-preserved frescoes, and its beautiful cupola is slightly visible from the adjacent Bar Monalisa Ristorante. This was a meeting place among nobility, but is now a cool and casual gathering spot where local elders enjoy beer and card games. Pop into Ristorante 2000 next door for wines or limoncello, or head to Bar Monalisa for a scoop of gelato.
Location: Via S. Cesareo, 70, Sorrento, Italy
Open: Daily from 8am to 12am
Phone: +39 (0)81 878 1351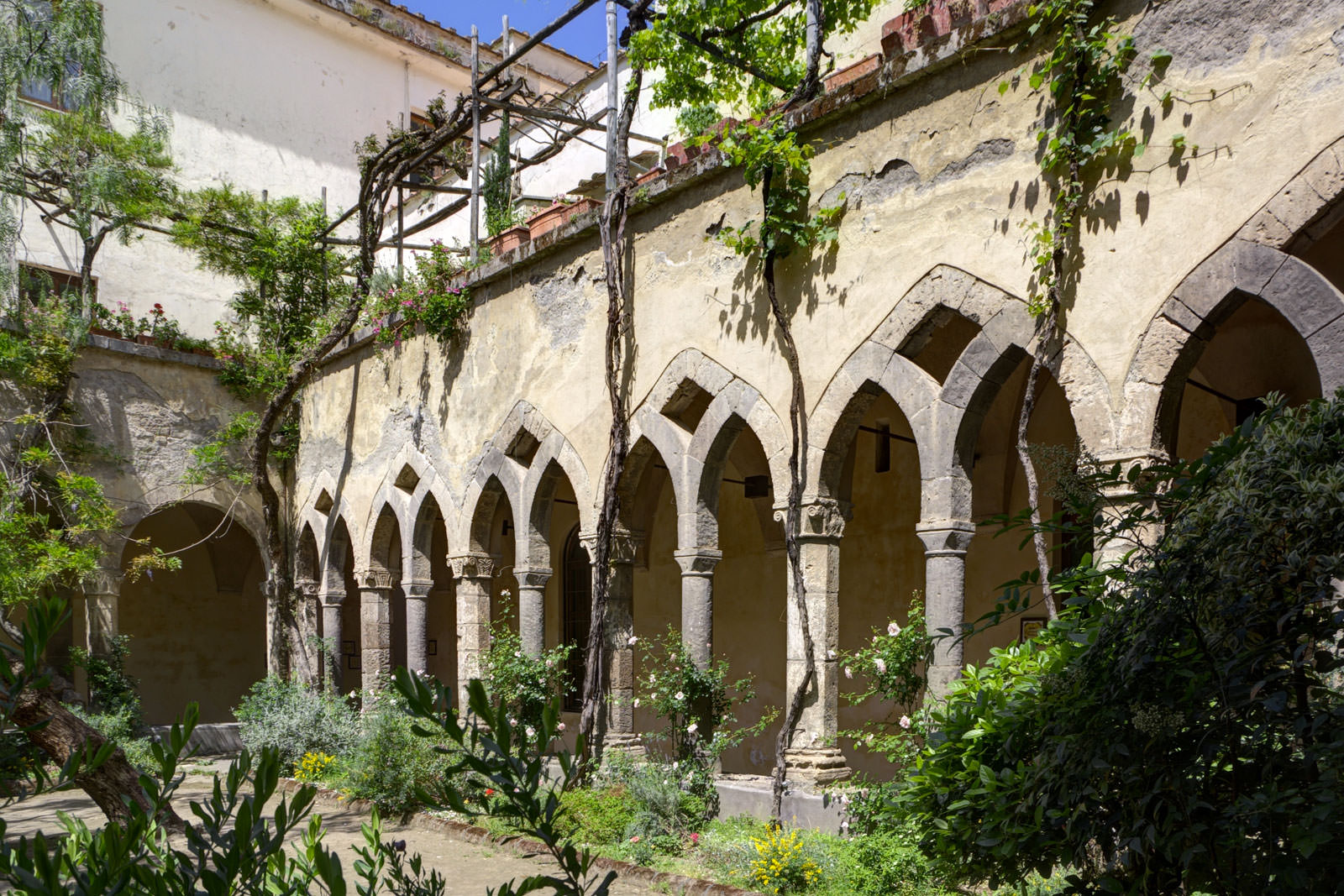 Visit the Church of St. Francis
Discover one of Sorrento's hidden gems
Chiostro di San Francesco (Church of St. Francis) is a short walk southwest from Piazza Sant'Antonino, and right next to Villa Comunale. The 14th-century church features baroque architecture, and its main highlight is a beautiful shaded cloister surrounded by colonnades, with flowering shrubs and ornamental trees. Besides offering tranquillity away from Sorrento's downtown crowds, the cloister transforms into an art and exhibition space in the summer, with various historical and contemporary works of art on display within its porches and open spaces. Entry is free.
Location: Piazza Gargiulo, 8, Sorrento, Italy
Open: Daily from 9am to 6pm
Phone: +39 (0)81 878 1269
Couples
Families
History
Budget
photo by Lisa LumleyBerthold Werner (CC BY-SA 3.0) modified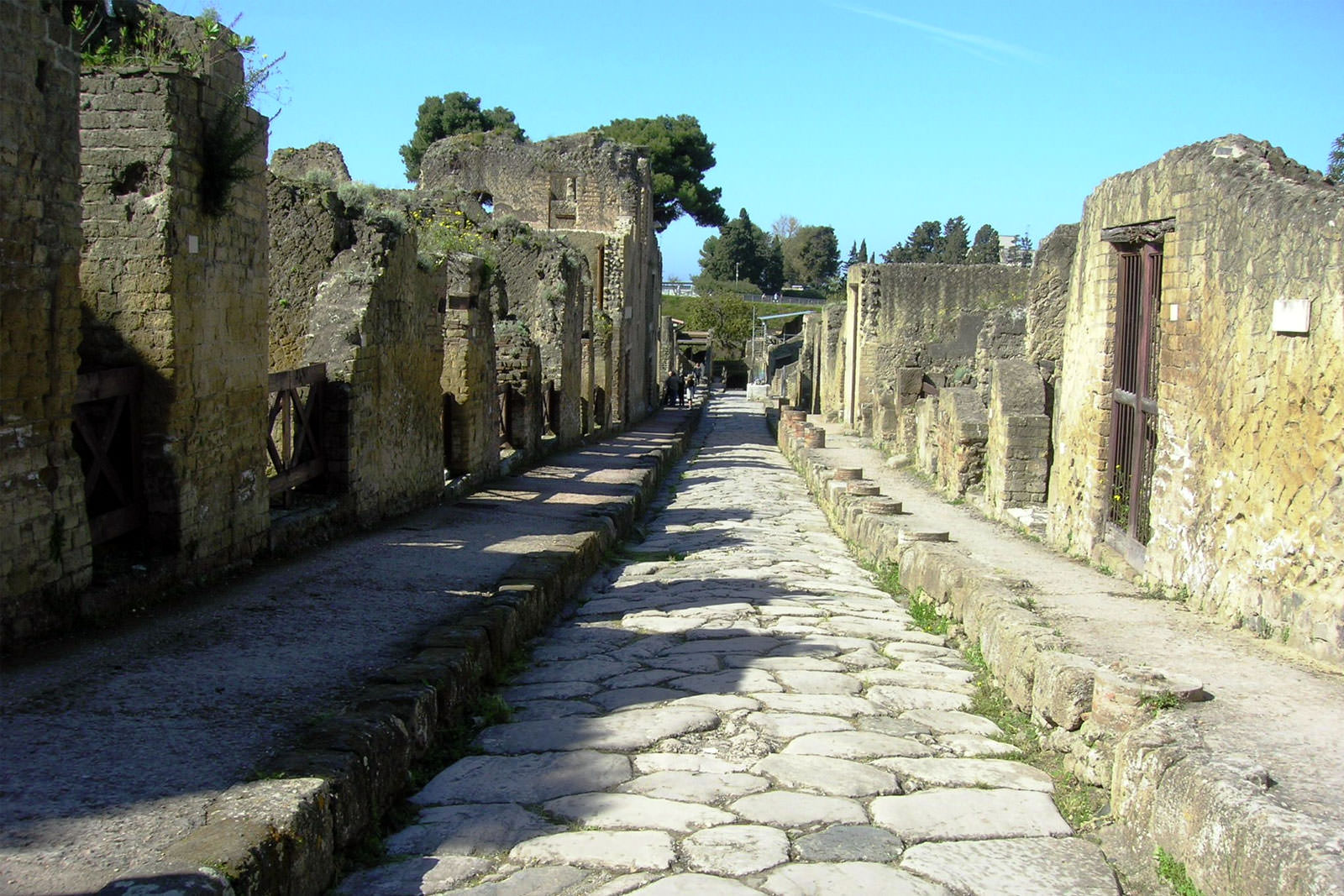 Explore Sorrento's Ancient Walls
Climb up the old stone bastion at dusk for magical views
The Antiche Mura (Ancient Walls) of Sorrento are ruins of an old Roman defence system that used to surround the city. You can view parts of the stockades throughout the city centre, as part of the city's groundworks. Some of the most notable remaining parts are on the southern side of the city, with the Bastion of Porsano as a great start (enter from Via Sersale, for free). Visit by day to enjoy the views from the top, or in the evenings for a mesmerising sight when it's lit with subtle lighting.
Location: Via degli Aranci, 18, Sorrento, Italy
Open: Hours vary
Phone: +39 (0)339 8785 826
photo by Mentnafunangann (CC BY-SA 3.0) modified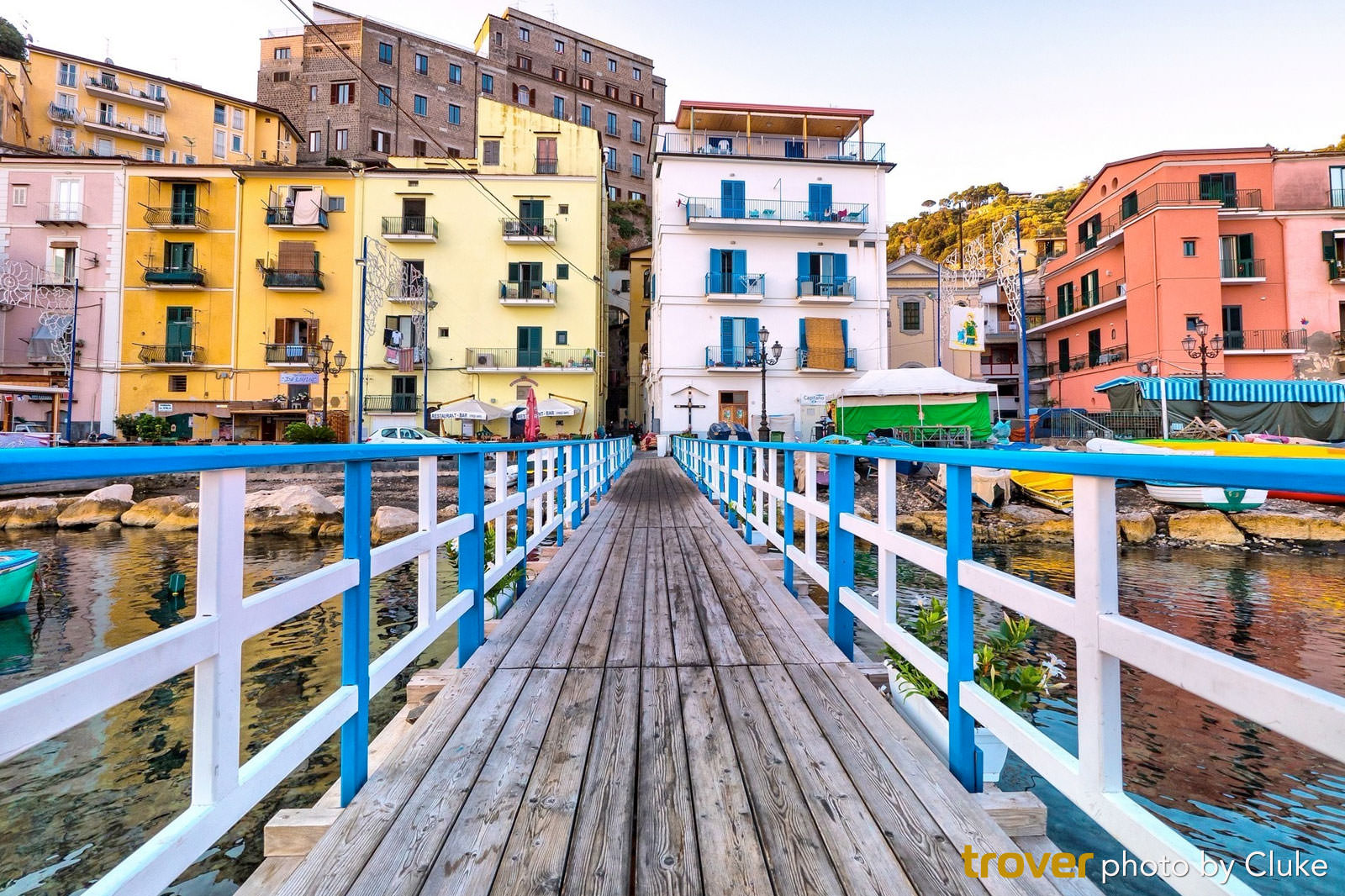 Enjoy Seafood at Marina Grande
Dine with a view at Sorrento's fishing village
Sorrento has three marinas, a small one east of Villa Comunale and two at Marina Grande in the west. Sailboats and luxury yachts line the marina, while numerous cafes and restaurants dot the jetties with their uniform-coloured parasols. Choose a spot at the water edge with Vesuvius on the far horizon. PortaMarina Seafood is among the favourite spots here, using fresh daily catches from the sea.
Location: Via Marina Grande, 25, Sorrento, Italy
Open: Daily from 12.30pm to 2.30pm and from 7pm to 10.30pm
Phone: +39 (0)349 975 4761
Couples
Families
Food
Luxury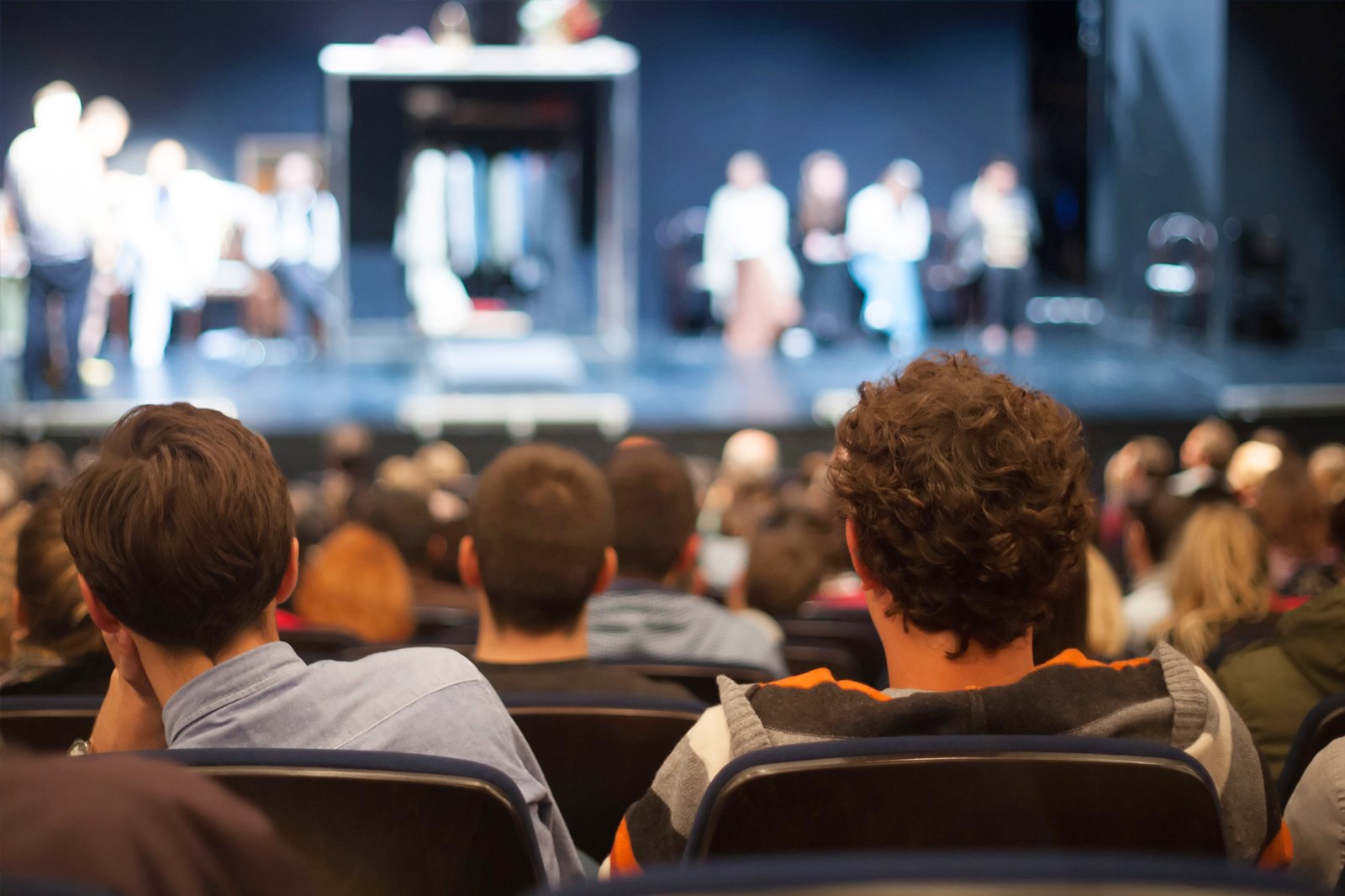 End Your Day Watching a Musical at Teatro Tasso
Enjoy O Sole Mio at Sorrento's Theatre
Teatro Tasso is Sorrento's main theatre, right off Piazza Tasso in the city centre. It's an ideal spot to spend the evening – you can reserve a dinner with a local band serenading you with Neapolitan songs such as Pavarotti's familiar O Sole Mio, or watch the highlighted high-octane, 4-act dance show, that features the Sorrentino folkdance, tarantella, performed by skilled dancers in vivid costumes. Shows last slightly over an hour, and tickets are available from a booth within the piazza, from around €25.
Location: Piazza Sant'Antonino, 25, Sorrento, Italy
Open: Performances start between 7.30pm and 9.30pm
Phone: +39 (0)81 807 5525