Brouwersgracht, also known as Brewer's canal, is a beautiful waterway located in the Jordaan neighbourhood of Amsterdam. Unlike Prinsengracht, Keizersgracht, and Herengracht, it sees fewer tourists, which is why the atmosphere here is more laid back and peaceful.
Today, you can no longer see the breweries that gave the canal its name. However, you'll see the iconic townhouses and houseboats that have called Brouwersgracht home for over 100 years. The brightly coloured homes with their gabled façades are a sight to behold. Although canal houses are a common sight across Amsterdam, you can take in the view without crowds of tourists spoiling it for you here.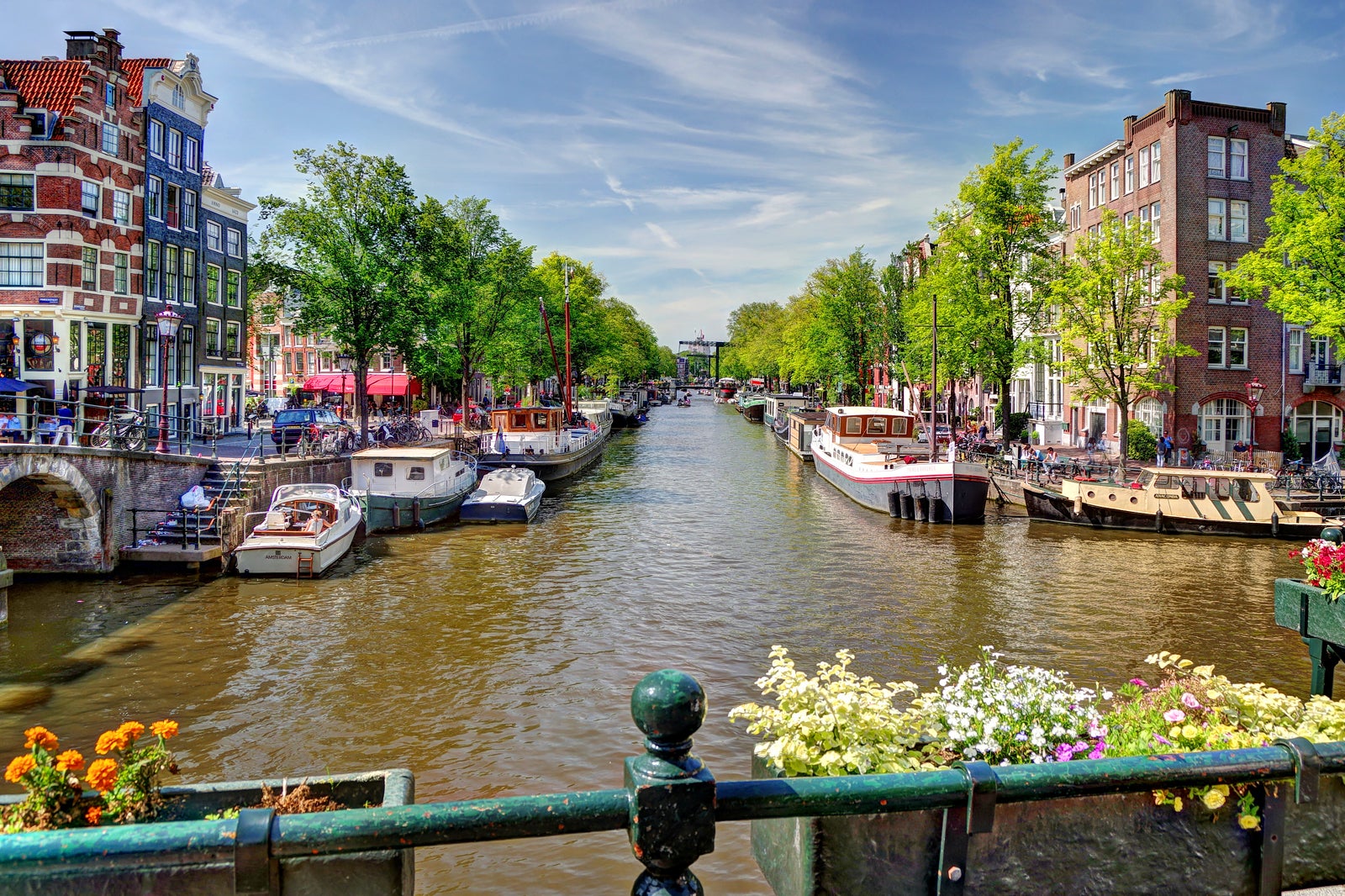 A brief history of Brouwersgracht
Brouwersgracht was built during the Dutch Golden Age. However, it got its name from the breweries that popped up along the canal in the 16th and 17th centuries. The economic boom of the 17th century drew in many wealthy traders to central Amsterdam, resulting in a large spike in its population. Along the bank, they built townhouses. Some turned them into warehouses and private docks.
While the area is now mostly residential, you can still see the original façade of the townhouses, including the iconic hooks that Amsterdam homes are known for. These large hooks were used to move goods out of the boats and into the attic. Since the homes were very narrow, their staircases couldn't be used to transport goods up the stairs.
Another thing you'll notice when you explore Brouwersgracht is that the homes are crooked and precariously leaning forward. Although it's easy to assume that these were architectural mistakes, the leaning design was purposeful. It made it easier for merchants to transports goods up the home using hooks.
If you want to marvel at Dutch architecture and Amsterdam's mercantile heritage, Brouwersgracht is the place to be.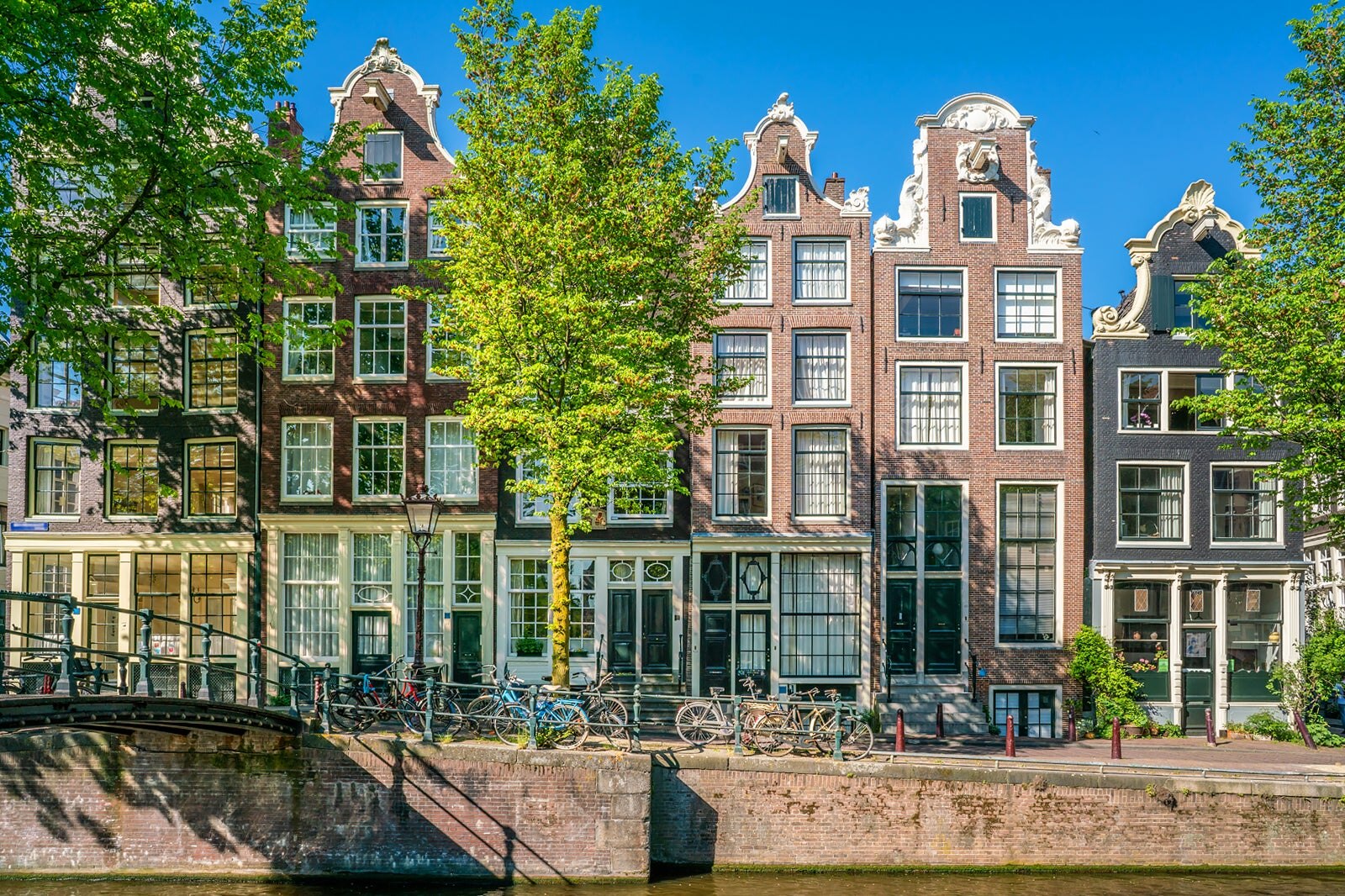 The highlights of Brouwersgracht
The best way to experience Brouwersgracht is from the water. Along the bank, you'll find moored boats, some of which offer day cruises. Others are houseboats, which you can rent throughout your stay in Amsterdam. Many of these boats are over a century old yet are equipped with modern amenities, such as running water, heating, and electricity.
Instead of a hotel, you can stay in a houseboat in Brouwersgracht. The area is quite peaceful. Plus, an assortment of cafés, restaurants, and pubs are located in the area, which isn't as touristy as other neighbourhoods.
You also have the option to rent a canal house, so you can get a taste of Amsterdam city life. Like the houseboats, these townhouses are a blend of old and new. They have 17th-century features and modern-day amenities, which make for a unique experience. You also get spectacular views of Brouwersgracht.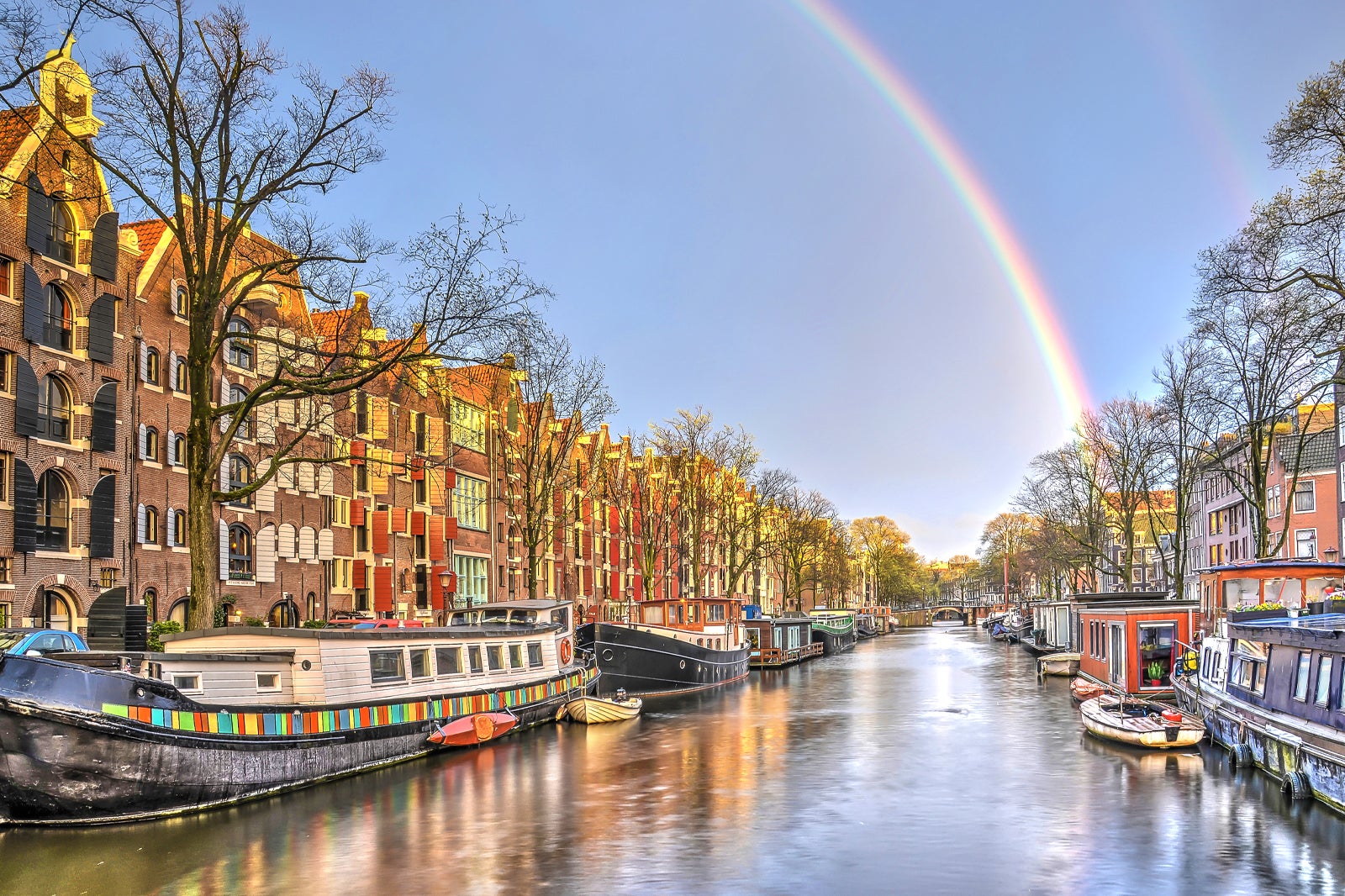 How to get around Brouwersgracht
Along with many other neighbourhoods in Amsterdam, you can explore Brouwersgracht on foot or you can rent a bike to get around easily. If you want an unforgettable experience, go on a scenic open-air cruise aboard a classic canal boat. There are several tours in Brouwersgracht that can fit different interests and budgets. You can enjoy drinks and local treats as you go on a day cruise along the canal. You'll have unobstructed views, making it great for capturing photographs of your trip.
For a romantic night out with a partner, you can rent a private boat and enjoy a luxurious meal on the water. Some tours offer tailored services. You can set the date, time, and duration of your cruise, so you can make the most out of your vacation.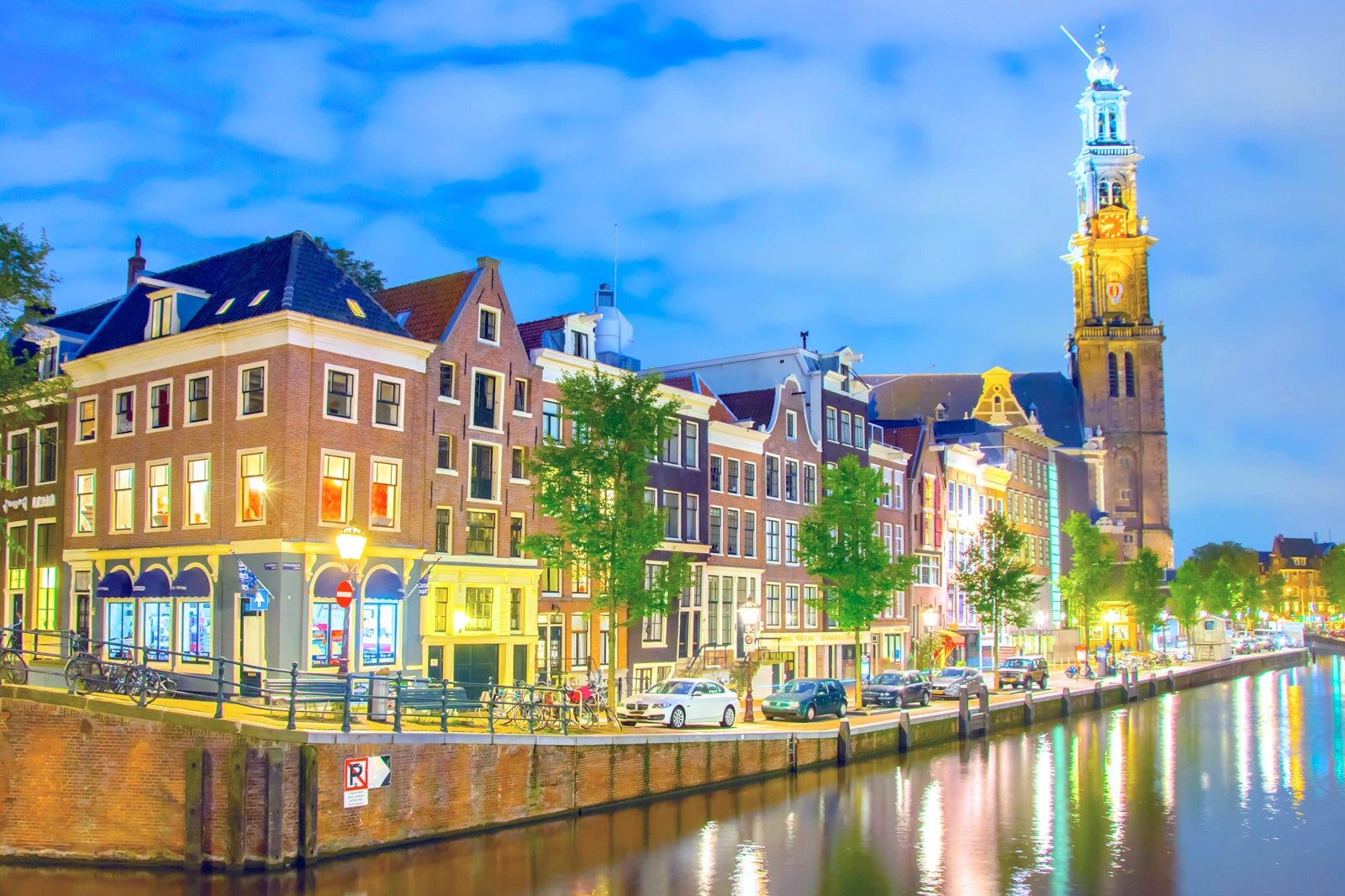 Brouwersgracht in Amsterdam
Location: Brouwersgracht, Amsterdam, Netherlands
Back to top