10 Best Things to Do in Amsterdam
What is Amsterdam Most Famous For?
Amsterdam is an upbeat city that's known to be very liberal, with its array of gay-friendly accommodation, bars, and festivals. While there's no denying that many come to partake in the cannabis culture and its infamous red-light district, the city has plenty of unique sightseeing options for travellers of any age.
Amsterdam boasts one of the highest densities of museums in the world, with over 40 to discover that are dedicated to a broad range of themes, from sex to handbags. Cycling is the best way to get around Amsterdam, particularly around Centraal Station and Dam Square. Experience the best of the city on your next trip to the Dutch capital with these great things to do in Amsterdam.
What are the best things to do in Amsterdam?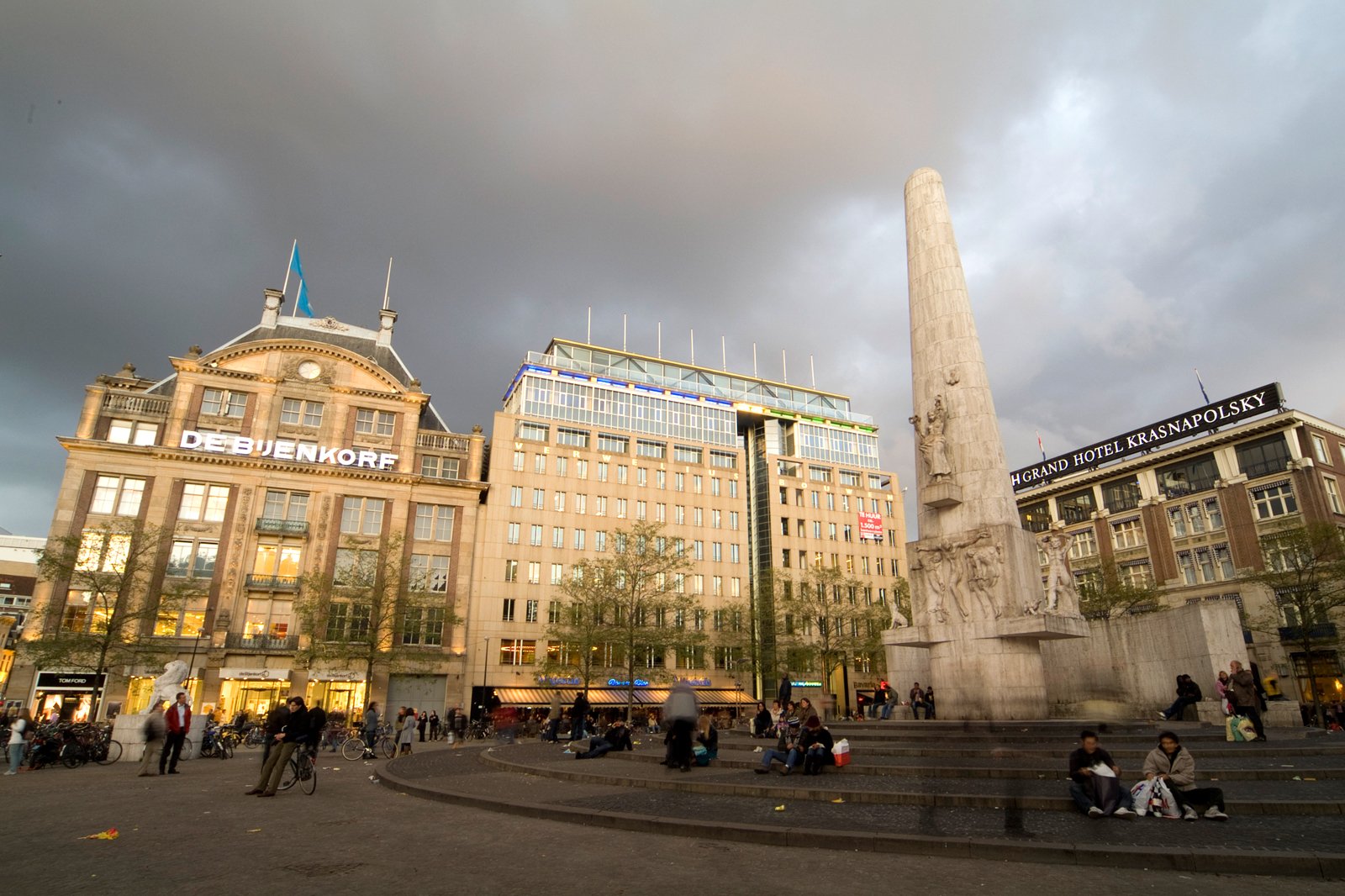 Start the day at Dam Square
Catch street performances at this public square
Dam Square is an open-air space in front of Amsterdam's Royal Palace (Koninklijk Palace). The public square dates back to the 13th century, and has cobblestoned pathways lined with restaurants, bars, and pubs. It's close to touristy landmarks such as the Madame Tussauds Wax Museum, Beurs van Berlage Hall, and New Church (Nieuwe Kerk). The middle of Dam Square often hosts street performances and concerts, especially in the summer. Be aware of your surroundings as pickpockets often target the unsuspecting tourist.
Location: Dam, 1012 JS Amsterdam, Netherlands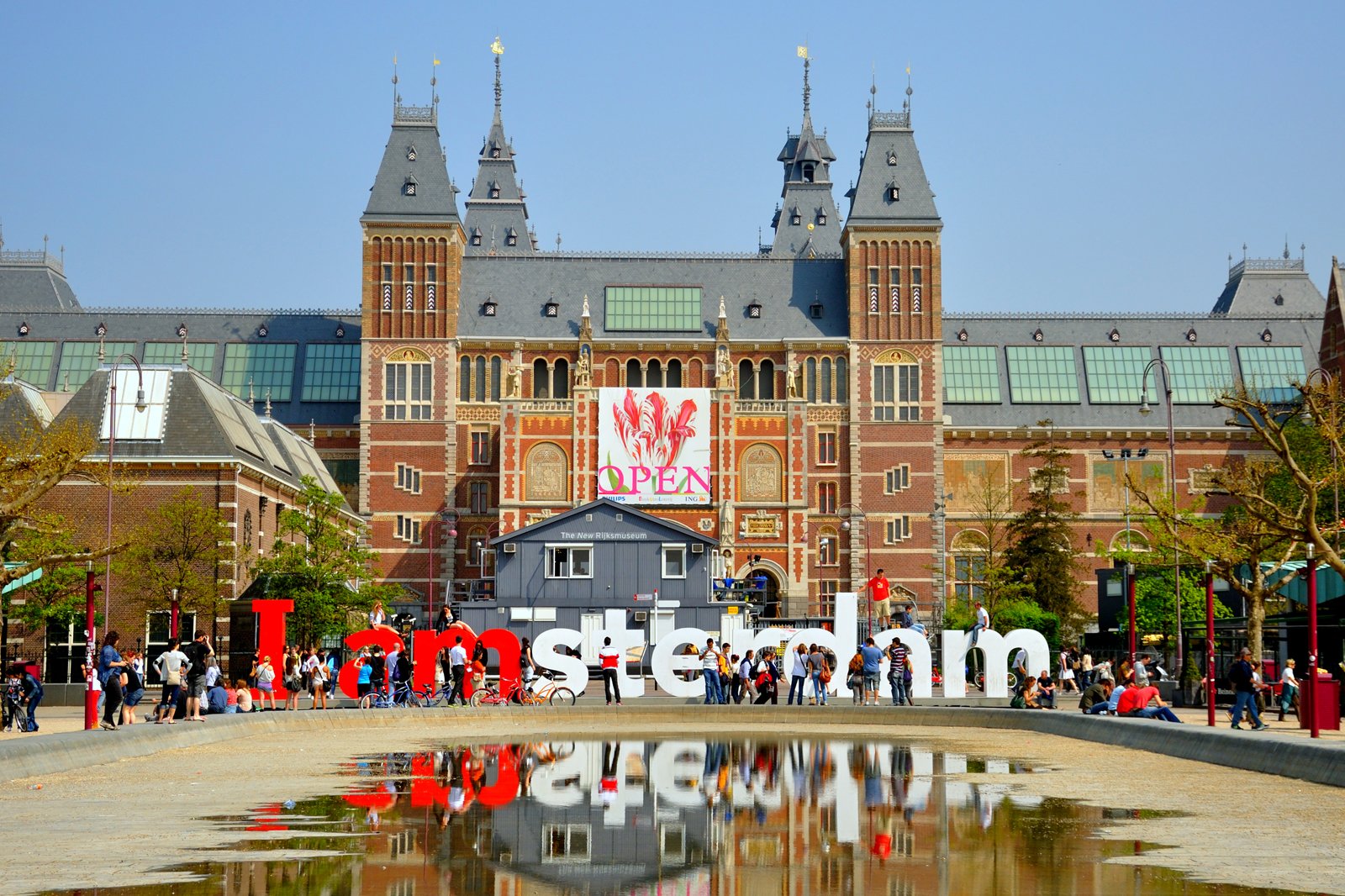 Rijksmuseum
See over 400 paintings at the Masterpieces Collection
Rijksmuseum, founded in 1800, is a national museum of arts and history with over 1 million valuables. The museum occupies a Gothic-Renaissance building with a garden courtyard in Museumplein, about 300 metres east of the Van Gogh Museum. The Masterpieces Collection showcases over 400 important paintings from the Rijksmuseum's permanent collection as it undergoes refurbishment. Highlights include Rembrandt's The Night Watch, Johannes Vermeer's The Milkmaid, and Jan van Goyen's Landscape with Two Oaks. Guided tours are provided in various languages.
Read more
Location: Museumstraat 1, 1071 XX Amsterdam, Netherlands
Open: Daily from 9am to 5pm
Phone: +31 20 674 7000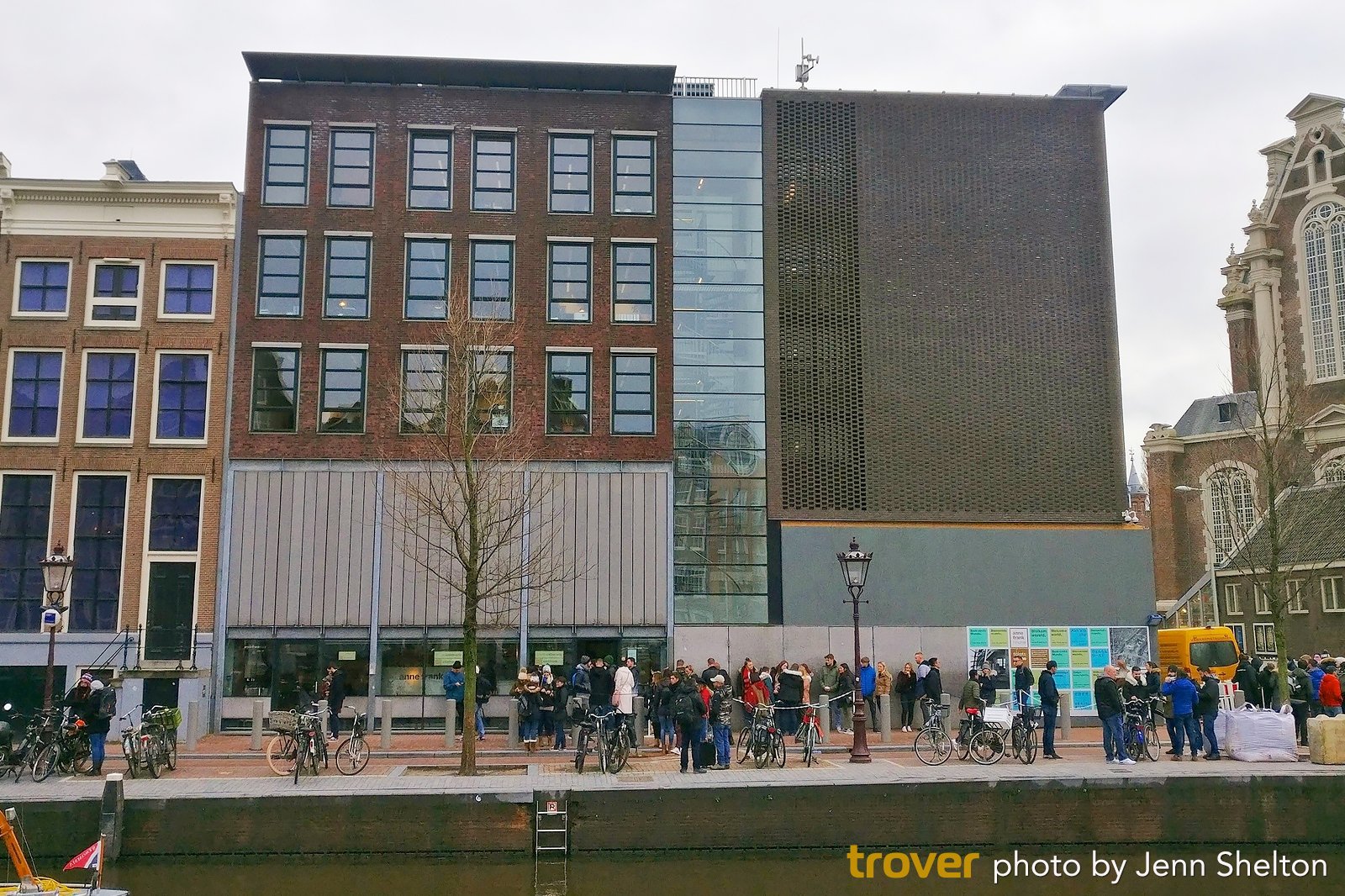 Must-See: Anne Frank House
See Anne Frank's original diary on display
The Anne Frank House was the hiding place of German-born Anne Frank during World War II, where she wrote her famous diary. Today, you can learn about her family's life through exhibitions within this museum. Located 800 metres east of Dam Square, the 17th-century home is a popular museum in Amsterdam, and attracts those who are curious about the life of the Holocaust victim. The Diary Room displays Anne's original diary, while her room is decorated with various postcards and photos of celebrities. Tickets cost around €10 per adult and €5 per teen (10–17 years old).
Location: Prinsengracht 263-267, 1016 GV Amsterdam, Netherlands
Open: April–November: daily from 9am to 10pm. November-April: Monday-Friday from 9am to 7pm, Saturday from 9am to 9pm.
Phone: +31 20 556 7105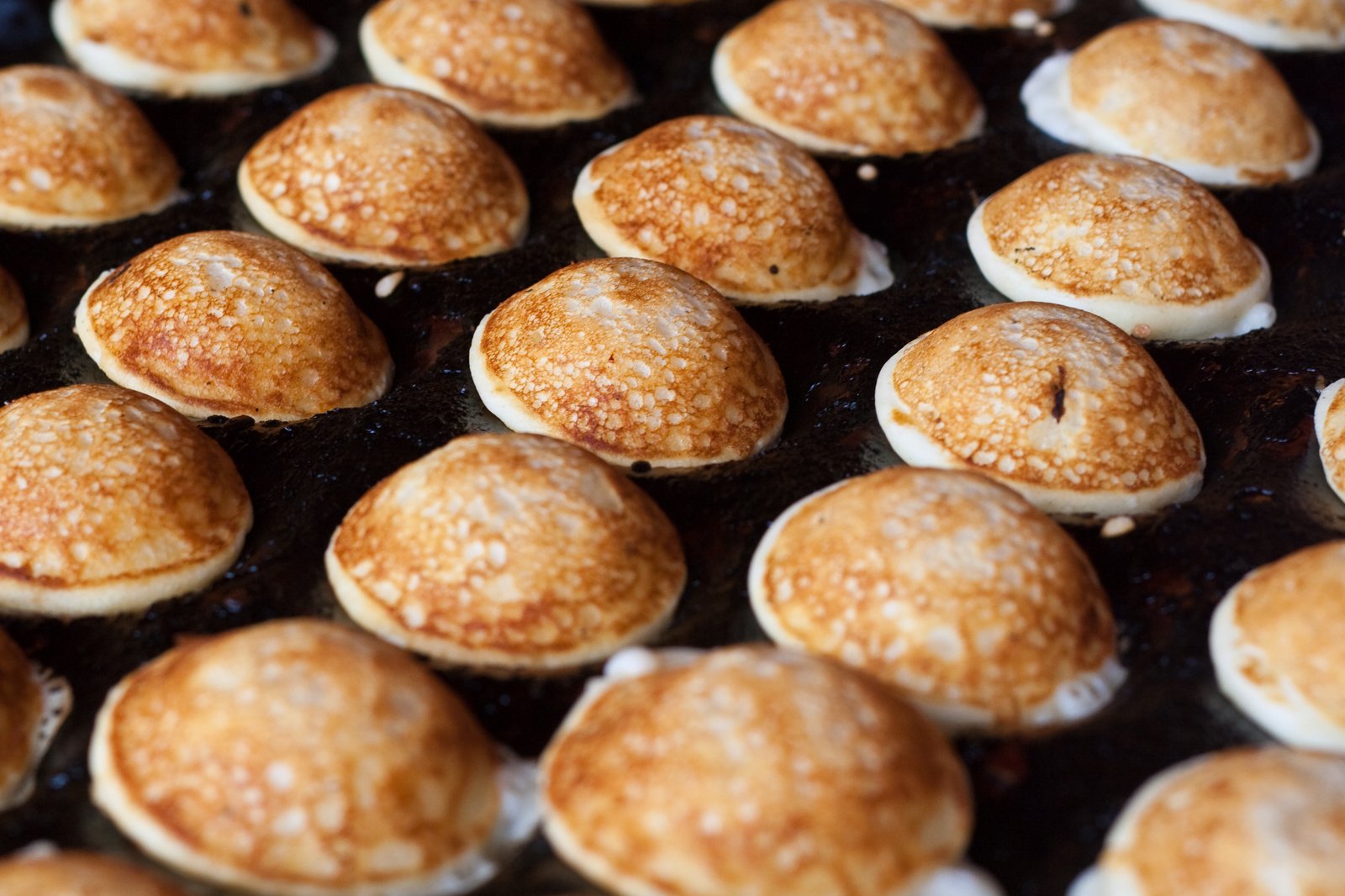 Eat poffertjes
Enjoy these tiny pancakes with powdered sugar and butter
Poffertjes are miniature pancakes, served warm with a generous sprinkling of powdered sugar and a knob of butter. These soft and pillow-like treats are made by pouring a batter of yeast and buckwheat flour into a cast-iron pan with shallow, half-spherical indentations. You can get ready-made poffertjes at most supermarkets in Amsterdam, but the best ones come fresh from street stalls at the city's many markets and squares. Thanks to their bite-sized portions, it's easy enough to enjoy poffertjes on the go, but watch out for the powdered sugar getting all over your clothes (and face).
photo by Tijs Zwinkels (CC BY-SA 2.0) modified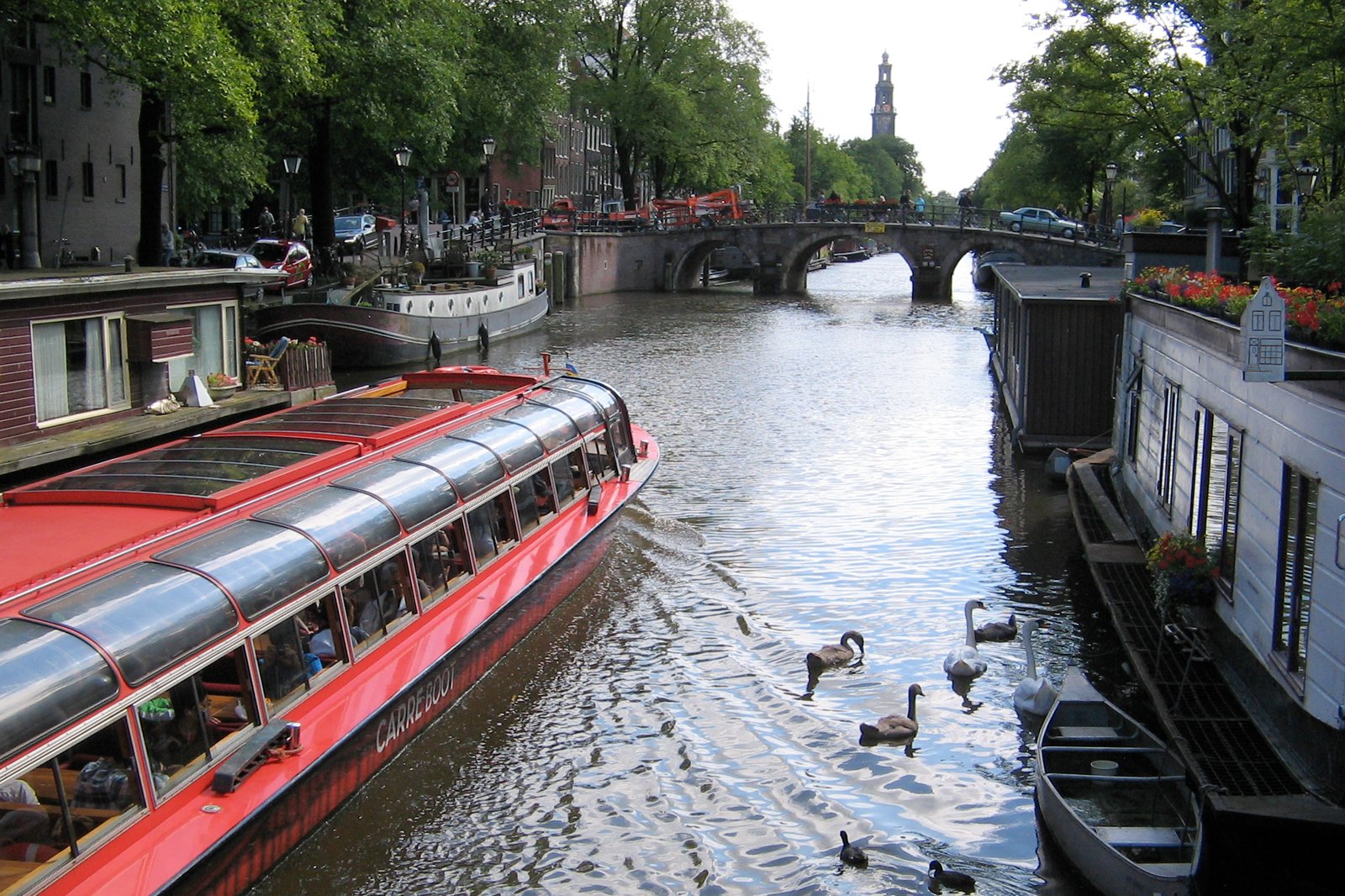 Join a canal cruise
Enjoy views of Amsterdam with a boat ride along the canals
Amsterdam's Canal Ring is a unique landscape made up of over 165 canals, which became a UNESCO World Heritage Site in 1999. For this reason alone, you should take a tour of the city by boat, whether you're having a dinner cruise or taking advantage of the Rijksmuseum art tour. Most tours depart from central Amsterdam, and if you choose an evening boat ride, you get to enjoy views of canal homes and bridges which are beautifully lit up with fairy lights.
photo by spaceman117 (CC BY 3.0) modified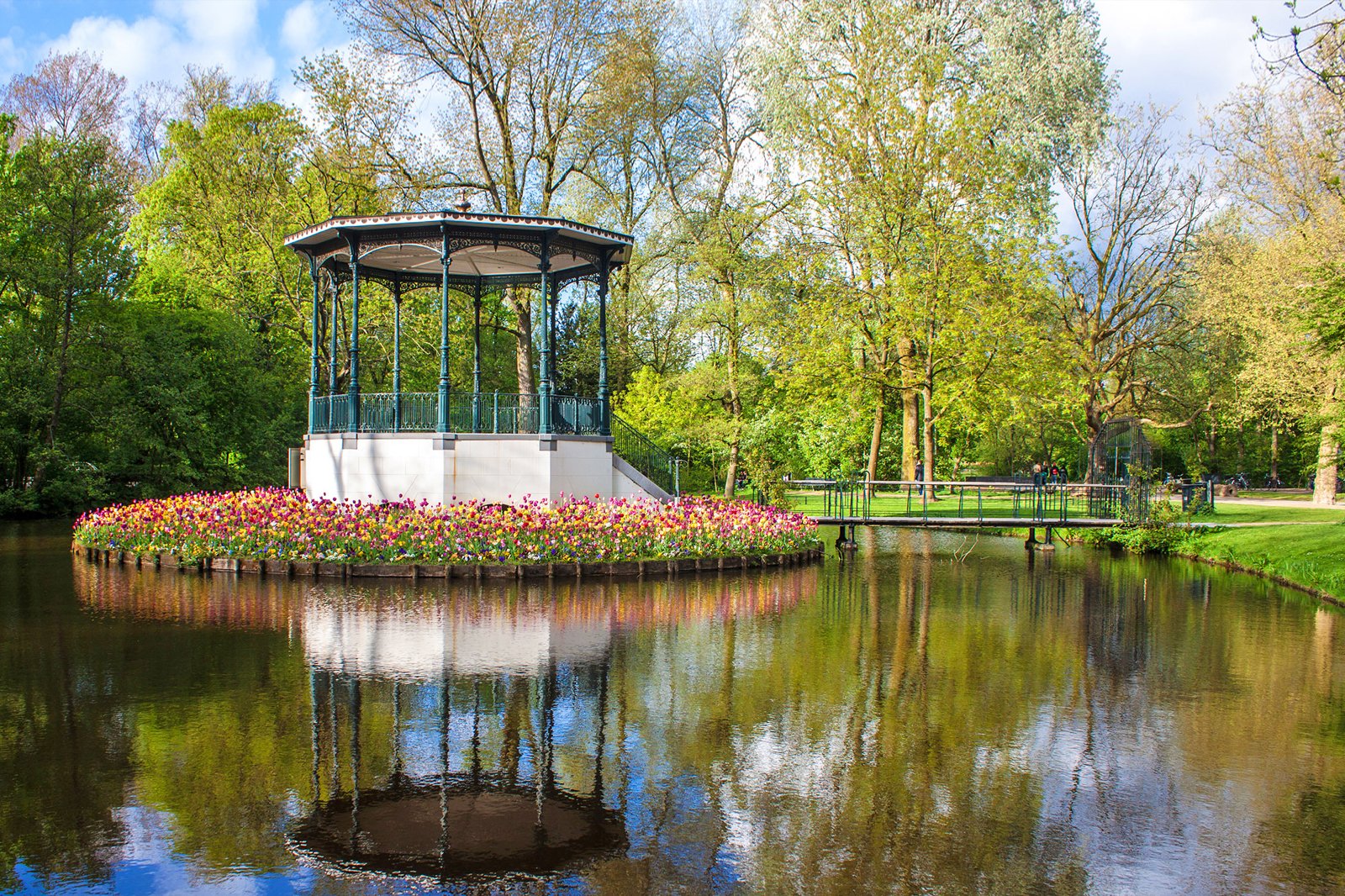 Take a break at Vondelpark
Catch dance and music concerts in summer
Vondelpark is Amsterdam's equivalent to New York's Central Park, spanning 120 acres of green space filled with flowery lawns, ponds, playgrounds, and pathways. Families get to frolic about at the park's 6 play areas, rent skateboards or bicycles, and enjoy picnics overlooking a large pond. Vondelpark is particularly special in summer when a never-ending festival vibe takes place at Openluchttheater, an open-air theatre in the middle of the park.
Location: Amsterdam, Netherlands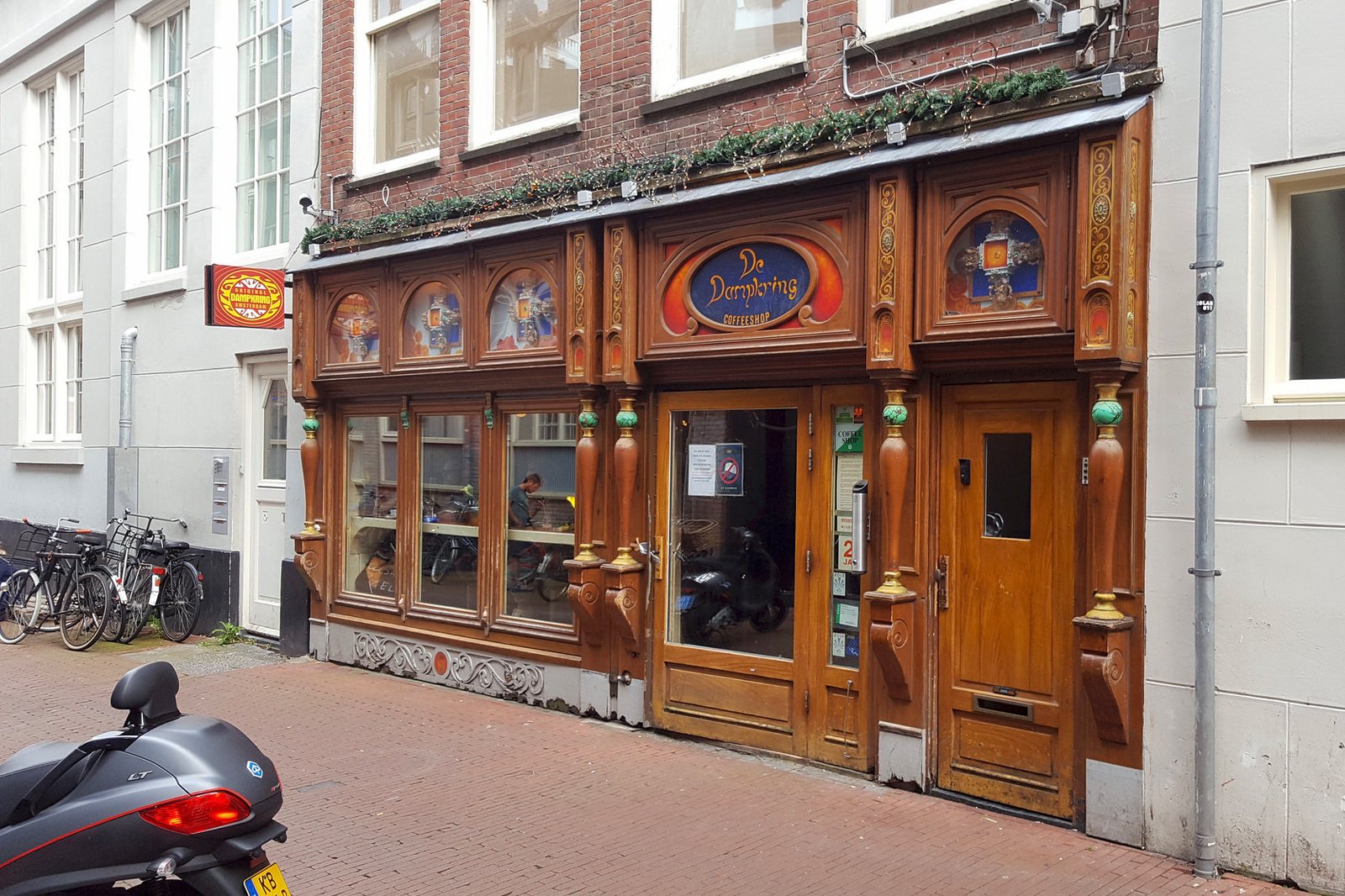 Visit a coffeeshop
Get high with a pot brownie
Amsterdam is synonymous with its liberal cannabis culture, where there are hundreds of licensed coffeeshops selling cannabis rolled in joints and baked into brownies. There's no denying that many come here to indulge in the local wares. Famous outlets in central Amsterdam include Dampkring, Coffeeshop Smokey, and The Bulldog The First, one of the longest-running cannabis dispensaries in the city.
photo by Dominic Milton Trott (CC BY 2.0) modified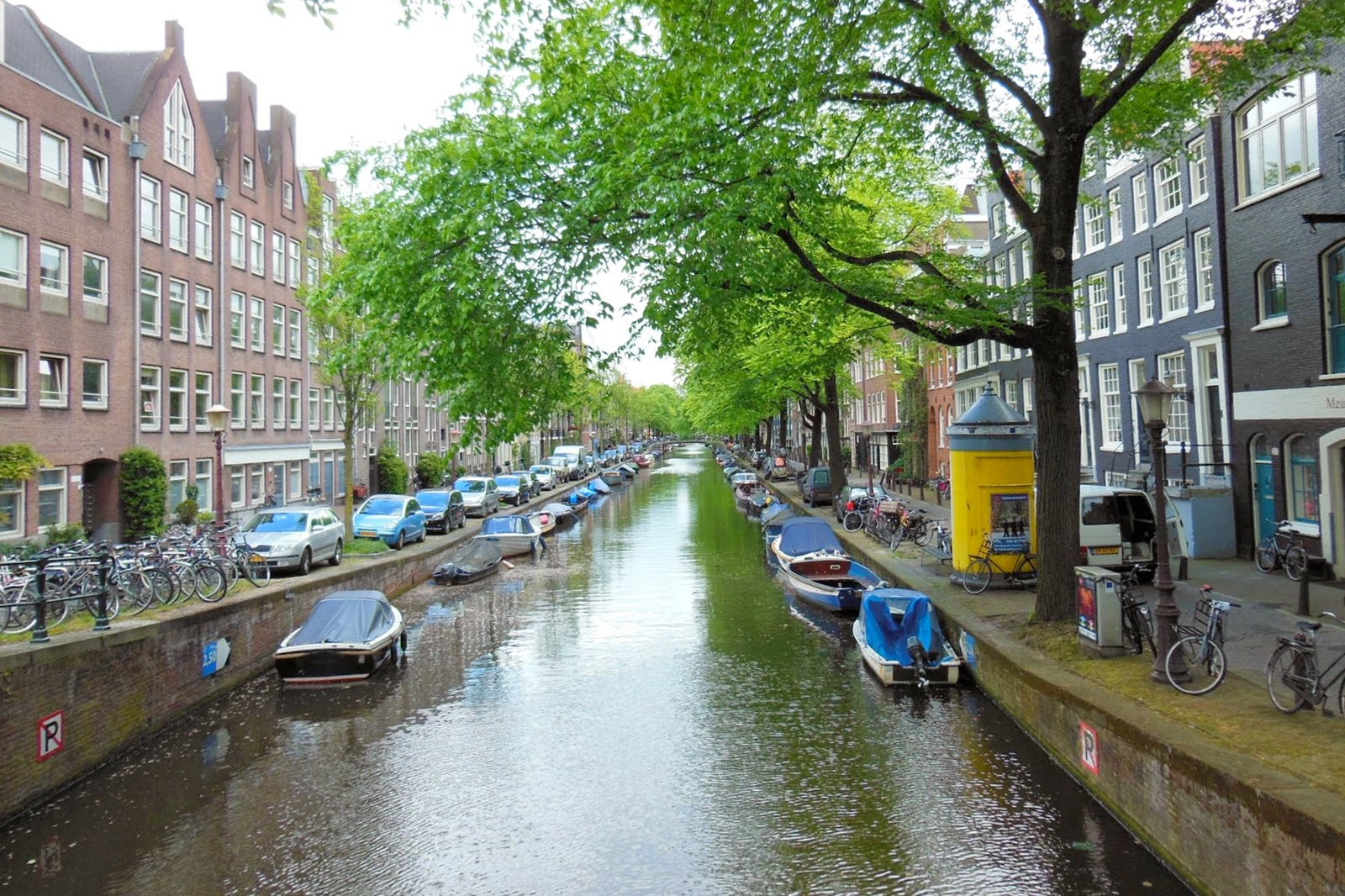 Shop in De Negen Straatjes
Check out vintage stores at Amsterdam's shopping district
De Negen Straatjes is a trendy neighbourhood consisting of 9 small streets within the Centrum borough. The best way to explore is by cycling or walking, as you get to stop by dozens of independent boutiques, vintage shops, jewellery shops, and artisanal stores along the way. If you're a fan of photography, head over to Keizersgracht Street to check out Huis Marseille, Amsterdam's first photography museum.
Location: Wolvenstraat 9, 1016 EM Amsterdam, Netherlands
photo by Rodrigo Pereira da S… (CC BY-SA 3.0) modified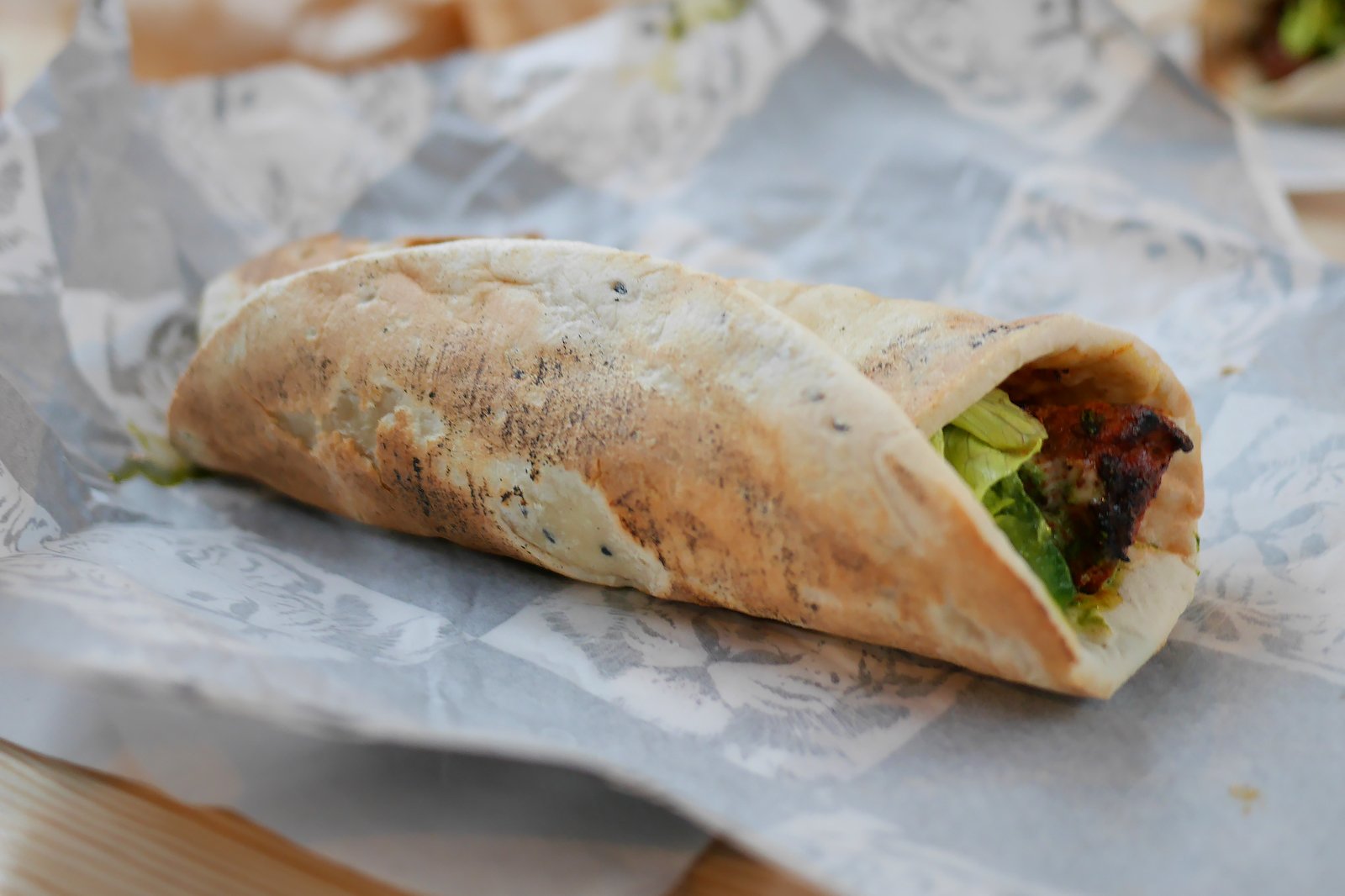 Snack at Foodhallen
Try international cuisine at this foodie market
Foodhallen is an indoor food hall in Amsterdam Oud-West, where you can enjoy authentic cuisines from all over the world. Over 30 stalls occupy the De Hallen cultural complex, a refurbished tram depot dating back to the 17th century. Must-tries include Viet View's fresh spring rolls, De Ballenbar's bitterballen (Dutch meatballs), and Parisian treats at Petit Gâteau.
Location: Bellamyplein 51, 1053 AT Amsterdam, Netherlands
Open: Monday-Thursday and Sunday from 11am to 11.30pm, Friday–Saturday from 11am to 1am
photo by Franklin Heijnen (CC BY-SA 2.0) modified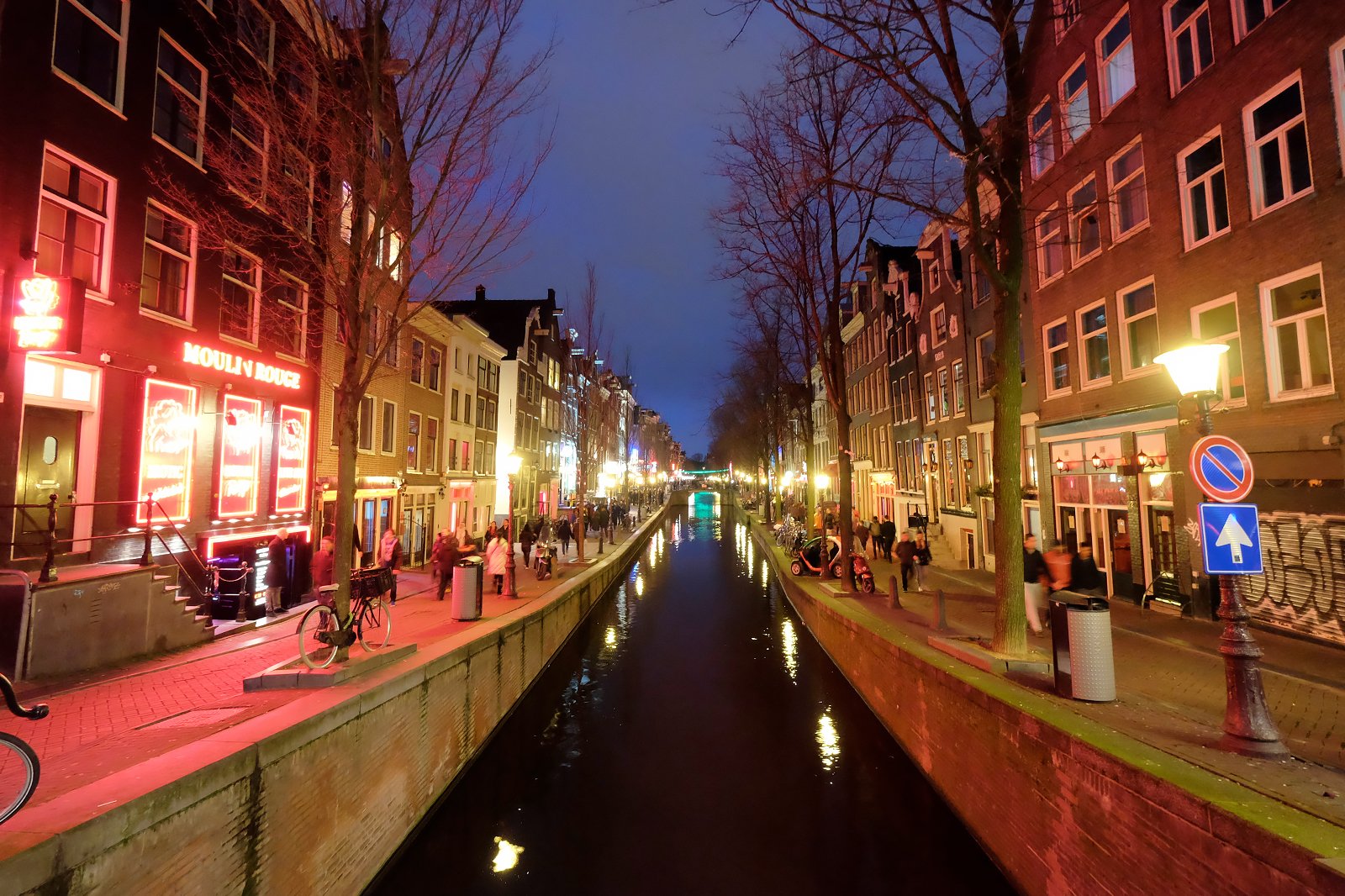 End the day in De Wallen
Look for the bronze relief of a female breast in Oudekerksplein
De Wallen is Amsterdam's notorious red-light district, and one of the oldest neighbourhoods in the city. It holds a great deal of history in its walls, which now separate the erotic, religious, residential and the commercial. It's a fascinating and quite fun place to explore, so long as you're not easily shocked. You'll be able to discover the Erotic Museum and various sex shops with their merchandise on display – and they're the least risqué offerings! While in the area, be aware that cameras are not usually welcome, particularly near the red-hued windows. Oudekerksplein Square features unique sculptures dedicated to sex workers, including a bronze relief of a hand holding a female breast on the cobblestoned pavement.
Location: De Wallen, Amsterdam, Netherlands
photo by Ben Bender (CC BY-SA 3.0) modified