Westerpark Neighbourhood in Amsterdam
A Neighbourhood That's Bursting with Arts and Culture
Westerpark in Amsterdam is a scenic neighbourhood combining lush green spaces with vibrant nightlife and stunning Dutch architecture. The area takes its name from the eponymous park around which it's built, and – while this is certainly a key feature of the borough – there's plenty more to explore besides.
With a spectacular array of cultural activities, a feast of culinary delights, and an eclectic line-up of summer festivals, the historic surroundings of Westerpark are thoroughly worth exploring.
Westerpark Neighbourhood in Amsterdam - one of the highlights of 10 Most Popular Neighbourhoods in Amsterdam (Read all about Amsterdam here)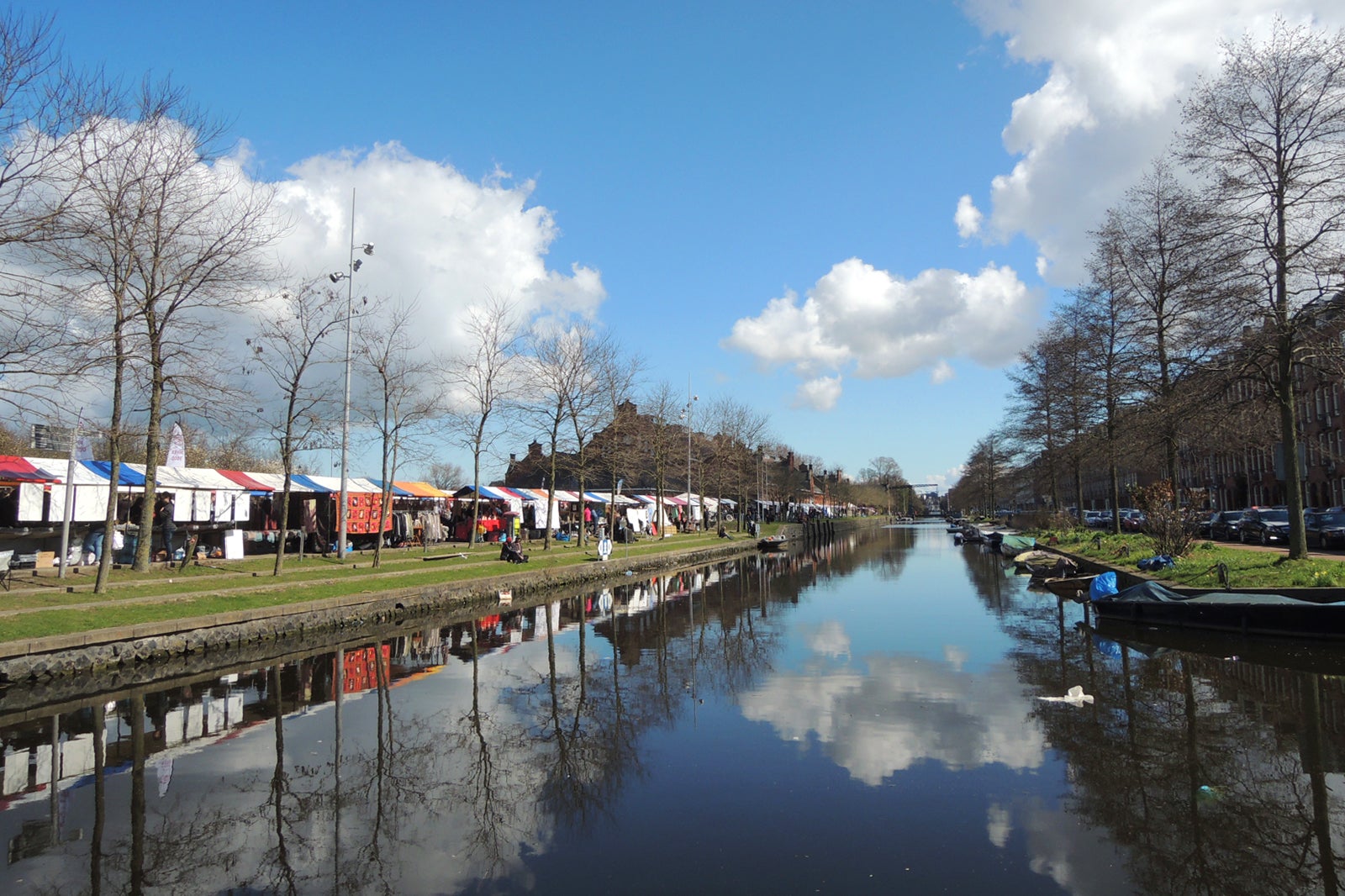 What are the highlights of Westerpark in Amsterdam?
The park itself is a vast, canal-side green space that includes an exhibition space, theatre, cinema, and stage for events. Originally opened in the 19th century, the original community park was later expanded to include the adjacent area previously occupied by a gas factory after it permanently closed in the 1960s.
For many years, the maze of red brick outbuildings that make up the Westergas complex stood empty and unused, but by 2003, the beautifully refurbished Westergas area was opened to the public as part of a newly extended Westerpark.
Westergas is now a thriving cultural hub, containing sumptuous restaurants, independent shops and market stalls, hip galleries, lively bars and venues, and a good deal more to boot. The bustling area feels like a concentrated village of creative culture, with provision to support all imaginable artistic forms.
Here, you can find a fascinating collection of curios at D.O.L. House gallery, enjoy some delicious local cuisine at Amsterdam Flavours, or sample the delicious craft beers at Troost brewery. The complex even boasts a TV and film production studio, The Editorial Board, from where numerous popular Dutch TV shows have been aired since 2010.
Westergas' eclectic selection of restaurants includes the wonderfully lively Pacific, where simple and moderately priced Dutch dishes are served in a large, repurposed industrial space that includes an outdoor terrace to be enjoyed when the weather is fair. Another irresistible option is the wildly popular De Bakkerswinkel bakery, where high tea and scones are a speciality, along with a tasty selection of sandwiches and cakes, while Mossel & Gin serves exquisite seafood along with – you've guessed it – a fine assortment of gins.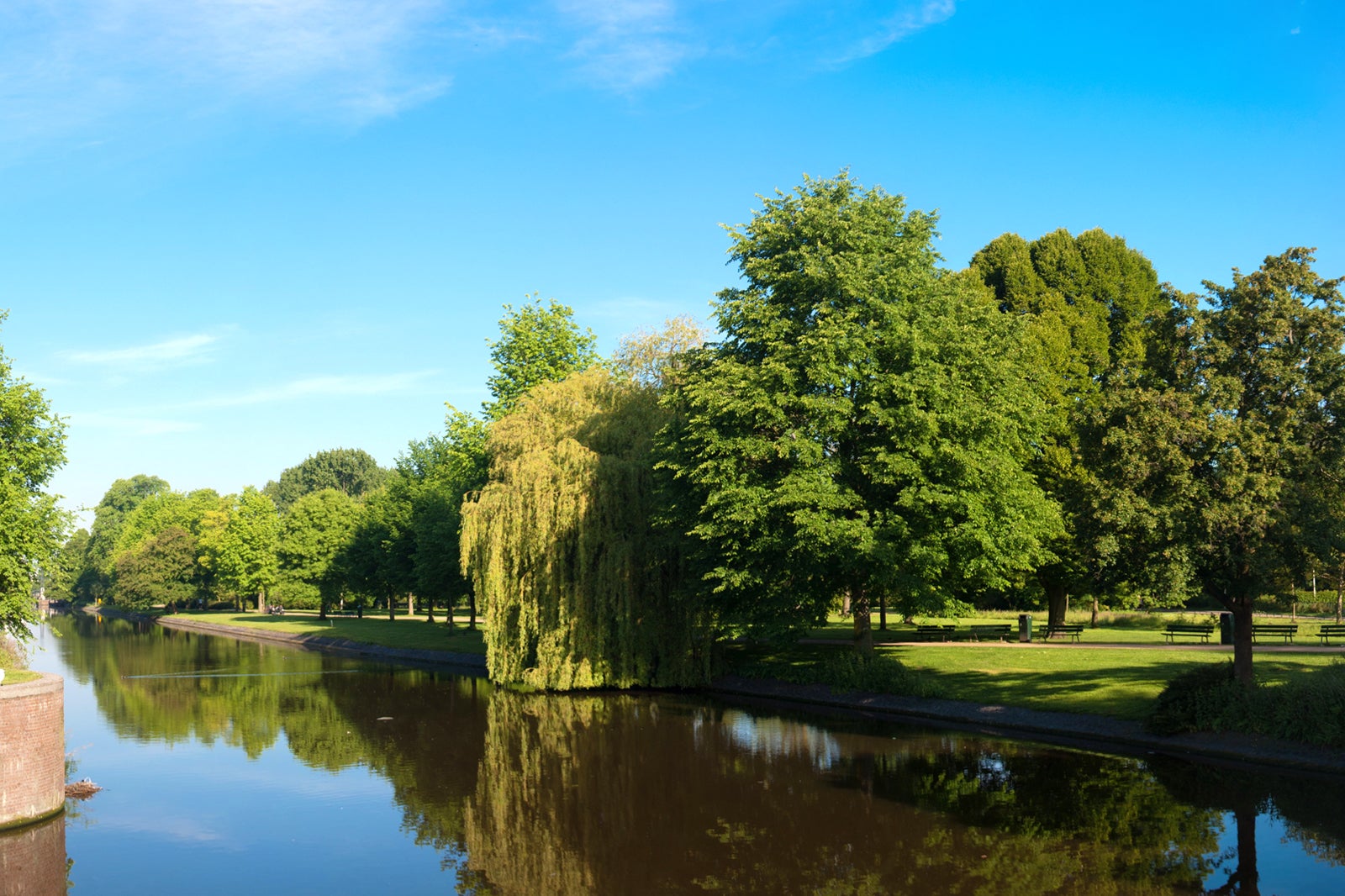 Special events in Westerpark in Amsterdam
In the summer months, the area of Westerpark hosts several exciting festivals catering to a wide variety of tastes and interests. Music fans are treated to all manner of performances at the world-famous Milkshake Festival, while lovers of pumping dance sounds routinely flock to the annual Awakenings event. Meanwhile, food lovers can delight in the smorgasbord of culinary delicacies presented at the mouth-watering Rollende Keukens food fair, that transforms the park into a giant outdoor restaurant for a few days each September.
If you find yourself in need of a little beachside refuge, you can get the next best thing without leaving the city limits at Het Stenen Hoofd. This sandy enclave on the banks of the IJ River is regularly frequented – weather permitting – by sunbathing locals and picnicking families.
Throughout the summer, numerous pop-up events take place, too, including film nights, food events, and theatre shows. Also outside the park, the fantastically quirky Het Schip apartment building is something of a must-see for architecture lovers. Constructed in the style of the Amsterdam School of Expressionist architecture, the unconventional building is considered among the most important example of the form.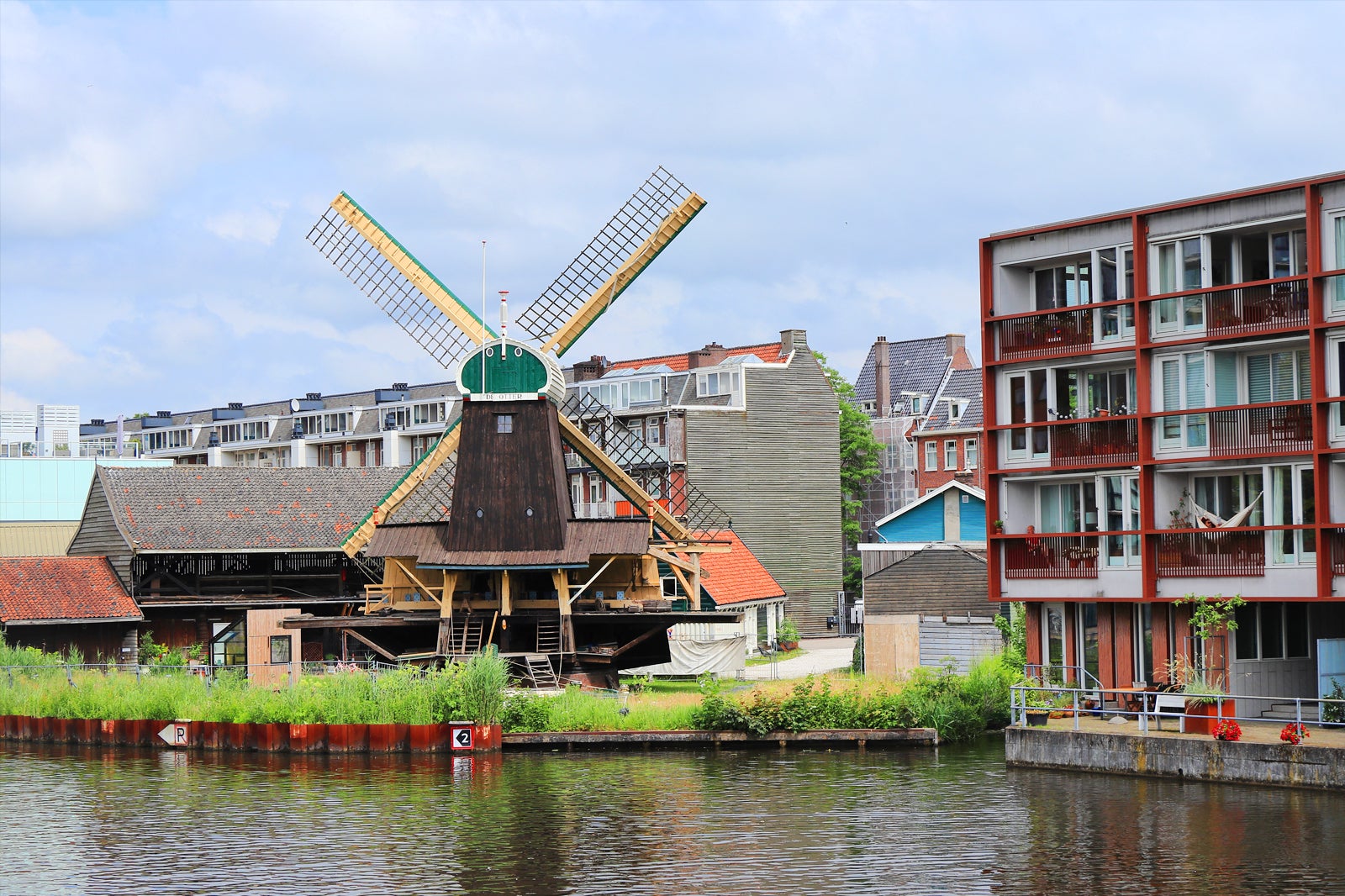 What else is good to know about Westerpark in Amsterdam?
If all of the above represents a little too much in the way of excitement, let's not forget that the pristine lawns, mighty trees and blissful waterside backdrop of the park are just a few short steps away. Here, gentle strolls, relaxing picnics, or canal-side meditations are an excellent way to refresh and unwind.
Those who wish to immerse themselves even more fully in nature can head to the nearby Het Woeste Westen nature reserve. This woodland is a popular place to enjoy natural surroundings, spot wildlife – or for children to get good and grubby while hunting for insects and bugs.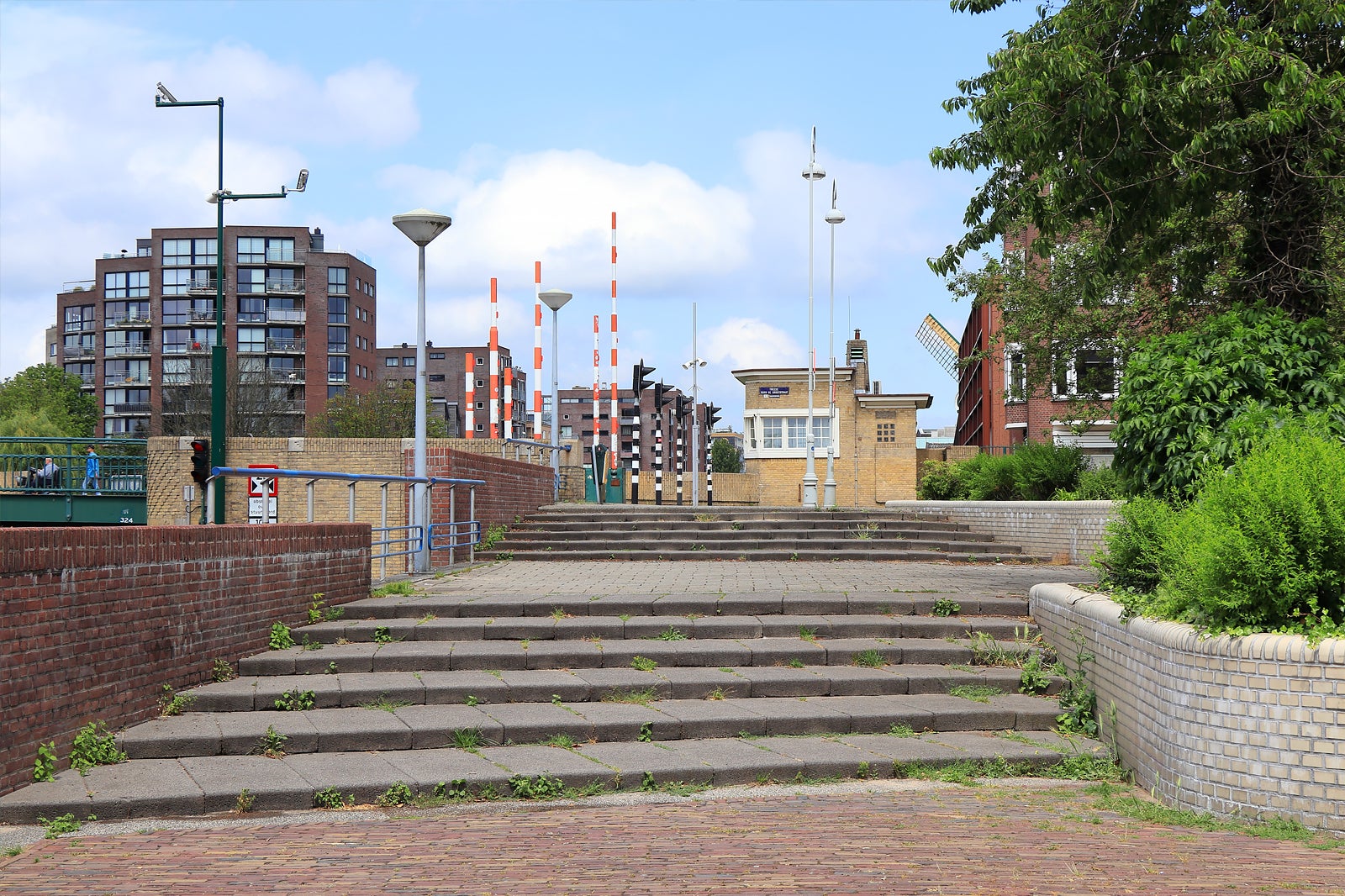 Westerpark Neighbourhood in Amsterdam
Back to top