10 Foods and Drinks You Must Try in Northern Ireland
Best Local Northern Irish Food to Eat
Northern Irish cuisine shares similarities with both the Republic of Ireland and England, yet it's also unique. When travelling through the country, there are certain local dishes, drinks and dining experiences that you should seek out for a taste of the real Northern Ireland. The bountiful, green fields and mineral-rich waters of Ireland contain a bounty of ingredients that are famed across Europe.
From morning feasts to deep-fried treats, we have rounded up the best local food to try in Northern Ireland – and the best places to enjoy them.
1
Irish breakfast
Start your day with an Ulster fry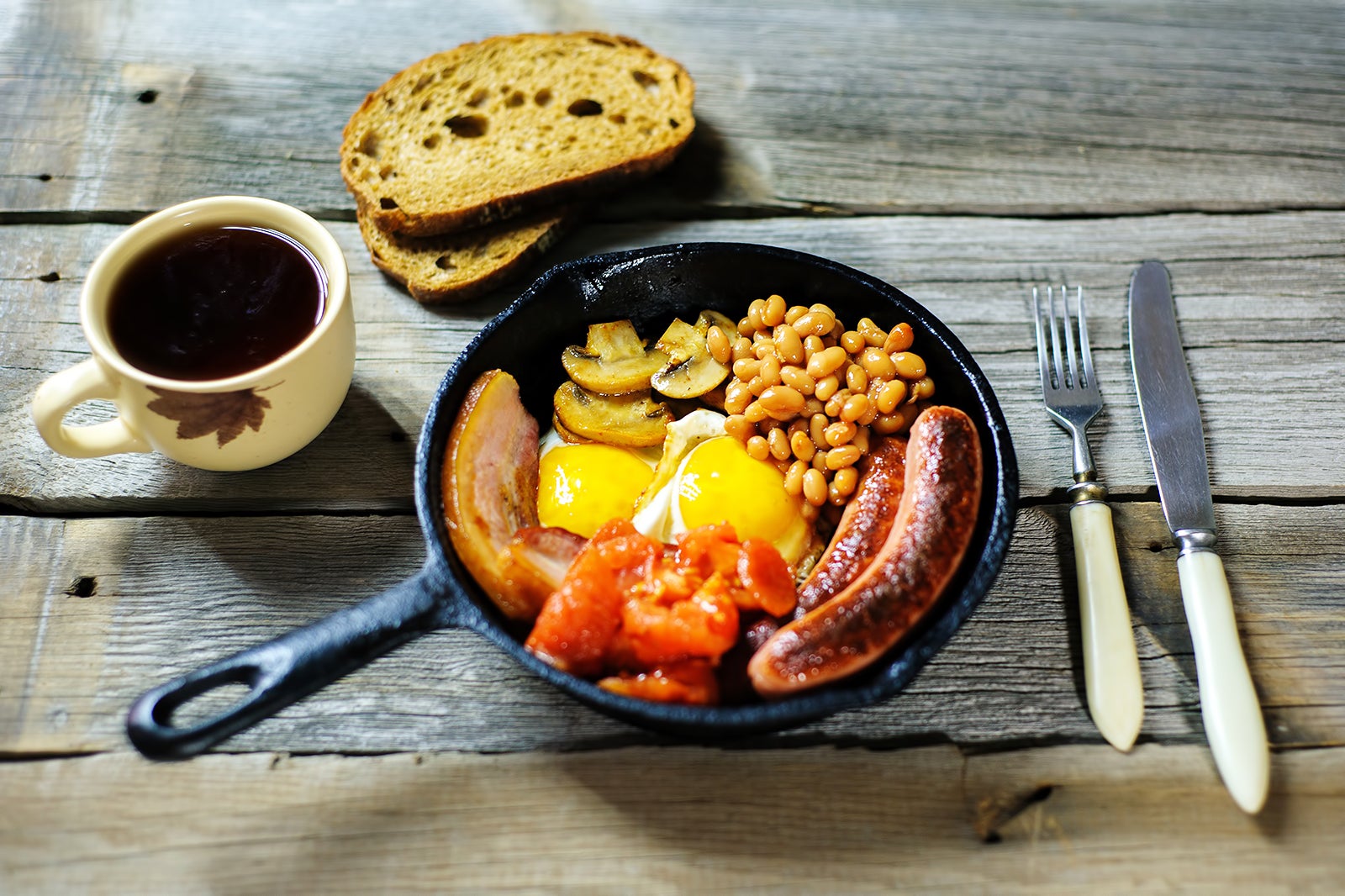 A Northern Irish fried breakfast consists of sausages, bacon, black pudding, eggs, potato cakes, mushrooms and beans. Known as an Ulster fry, it's a real treat to start your day with this huge plate of fried delicacies, though keep in mind that it's not the healthiest meal you can find.
This mound of delicious food usually comes with your choice of bread and a pot of tea or coffee. You could always add a glass of orange juice for a healthy touch. Portions are very satisfying, keeping you fuelled up all day.
2
Whiskey
The water of life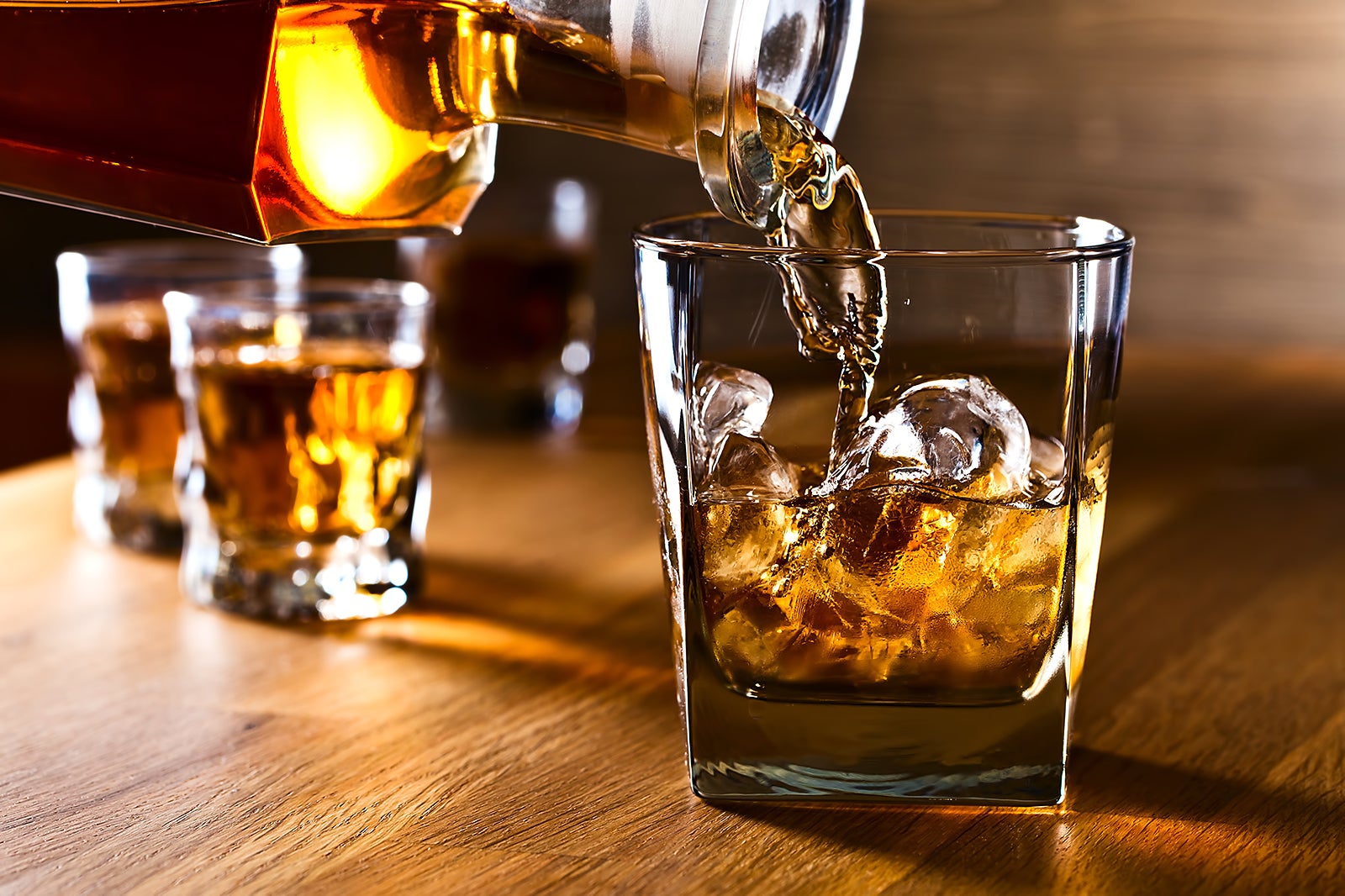 Whiskey is a renowned spirit more commonly associated with Scotland, although the Irish have several fantastic distilleries. The most famous Northern Irish whiskey is Bushmills. In fact, it's the oldest licensed working distillery in the world. Located in County Antrim in the north of the country, you can tour the distillery and sample some aged blends.
Irish whiskey has some slight differences to its Scottish cousins, typically including a creamier aftertaste. There are many blends with a range of unique flavours, from smooth to smoky.
3
Soda bread
Traditional Irish bread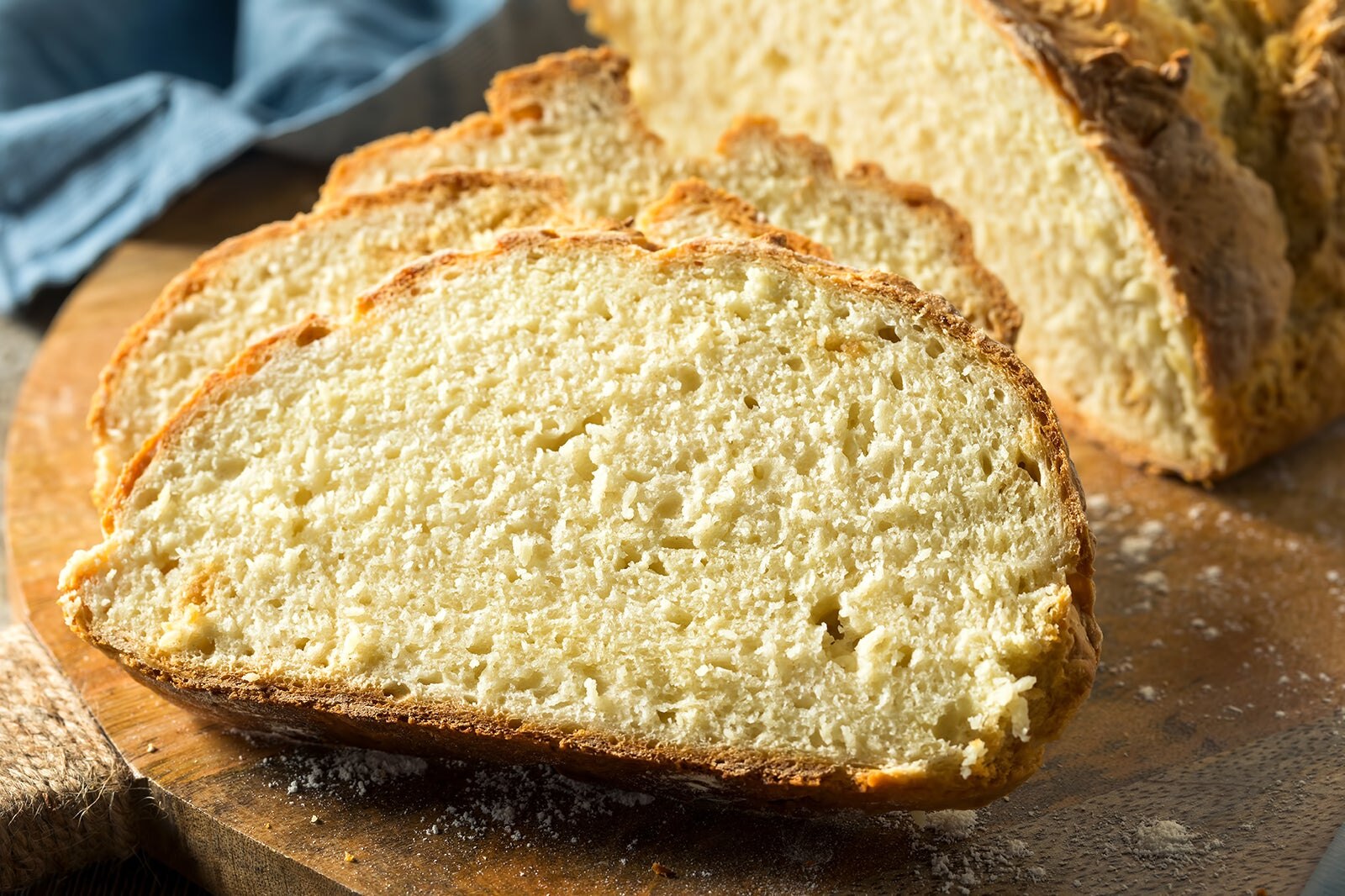 Soda bread is a staple in Northern Ireland, served as a side dish with meals or as the base for a sandwich. Instead of yeast, baking soda is used as a leavening agent.
The first thing you'll notice when you pick up a loaf of soda bread is the weight. It's a lot heavier than your usual sandwich bread. Soda bread comes in as many varieties as other types of bread, with brown and white varieties particularly common, along with more unique varieties that include Guinness, olives and honey.
4
Traditional Irish stew
This will warm your soul on a cold evening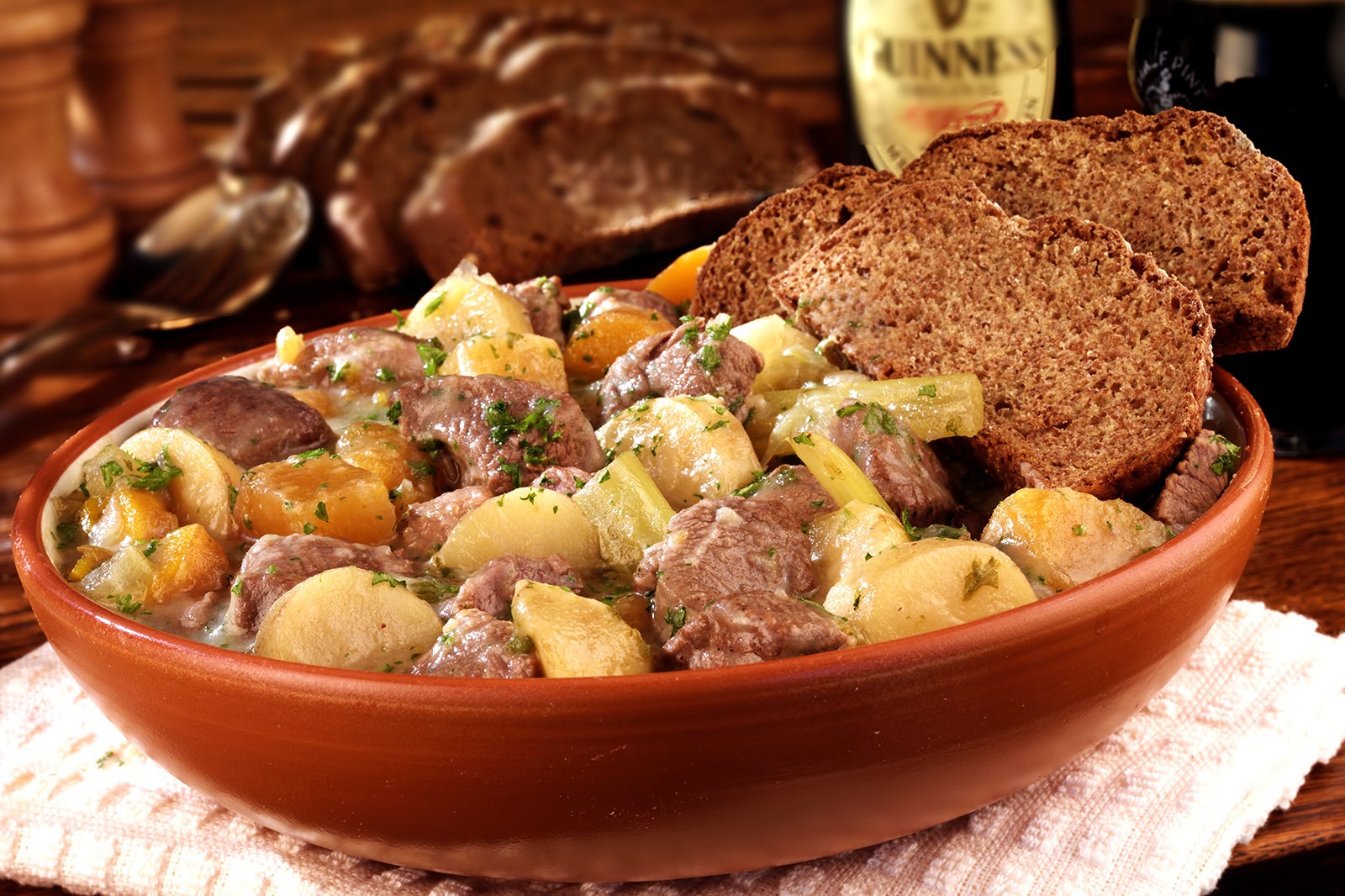 Irish stew is a hearty dish made with beef or lamb and a host of root vegetables like carrots and potatoes, slowly simmered in a rich broth. Best accompanied with a glass of Guinness, this is about as Irish as a field of shamrocks. You'll be able to find Irish stew on menus all across Northern Ireland.
A bubbling pot of Irish stew on a crisp evening is an authentic Irish culinary experience everyone should have. It's even better when enjoyed beside a roaring fire in a cosy local pub.
5
Irish oysters
The king of Ireland's fantastic seafood produce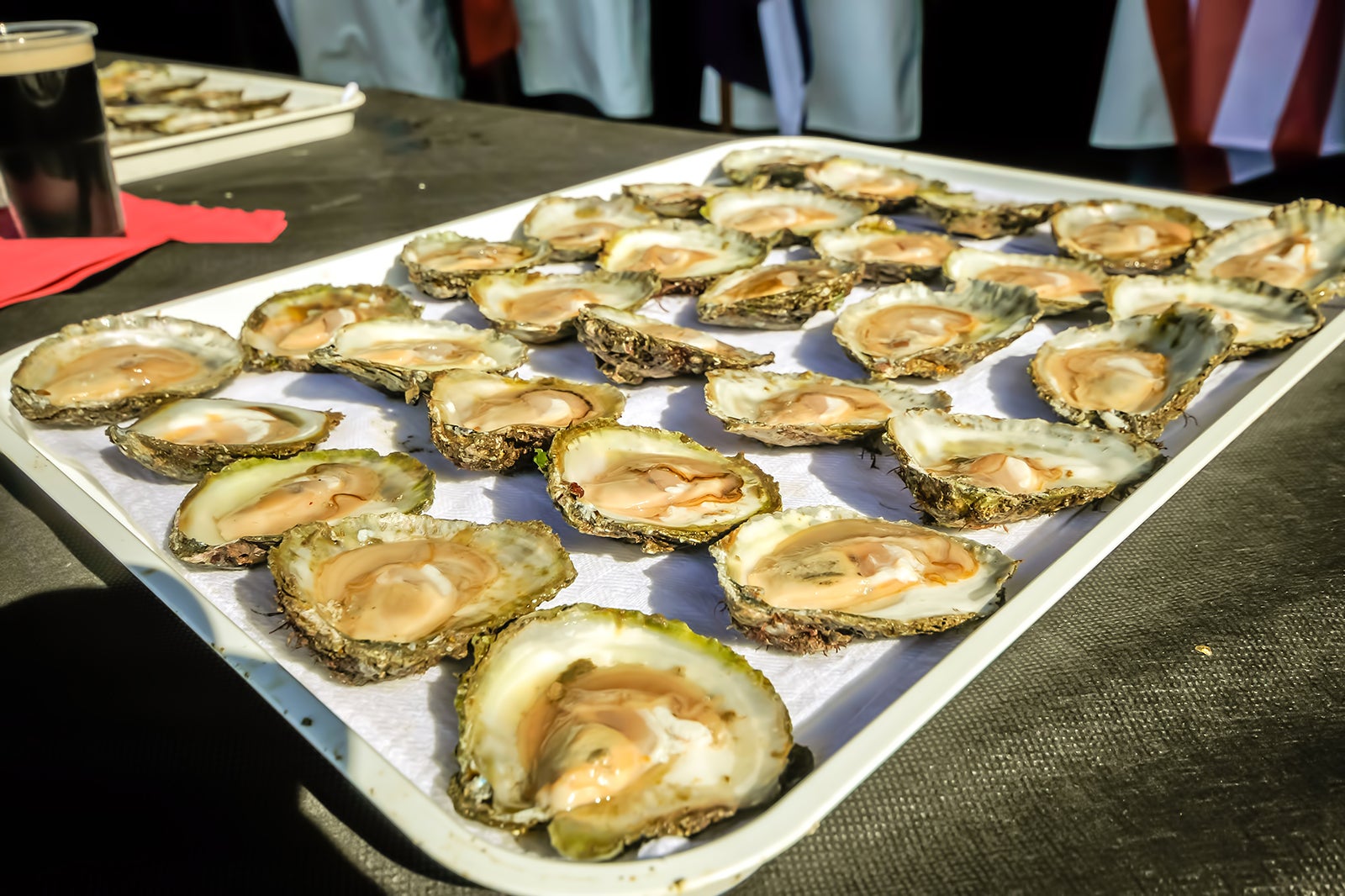 The cold, rich Atlantic waters around Northern Ireland are home to some of the world's finest oysters. Grown naturally and taking nourishment from the ocean only, Ireland's best oysters take 3 years to grow (which is why they are on the more expensive end of the scale), but they taste exquisite.
If you want to try these seafood delicacies at their very best, you can head to several oyster farms dotted around the coast and try the finest Irish oysters straight from the farmer. In particular, Carlingford Oyster Company on Carlingford Lough, and Rooney Fish in County Down grow legendary oysters that are exported to high-end restaurants all over the world.
6
Yellowman candy
A sweet pick-me-up during the day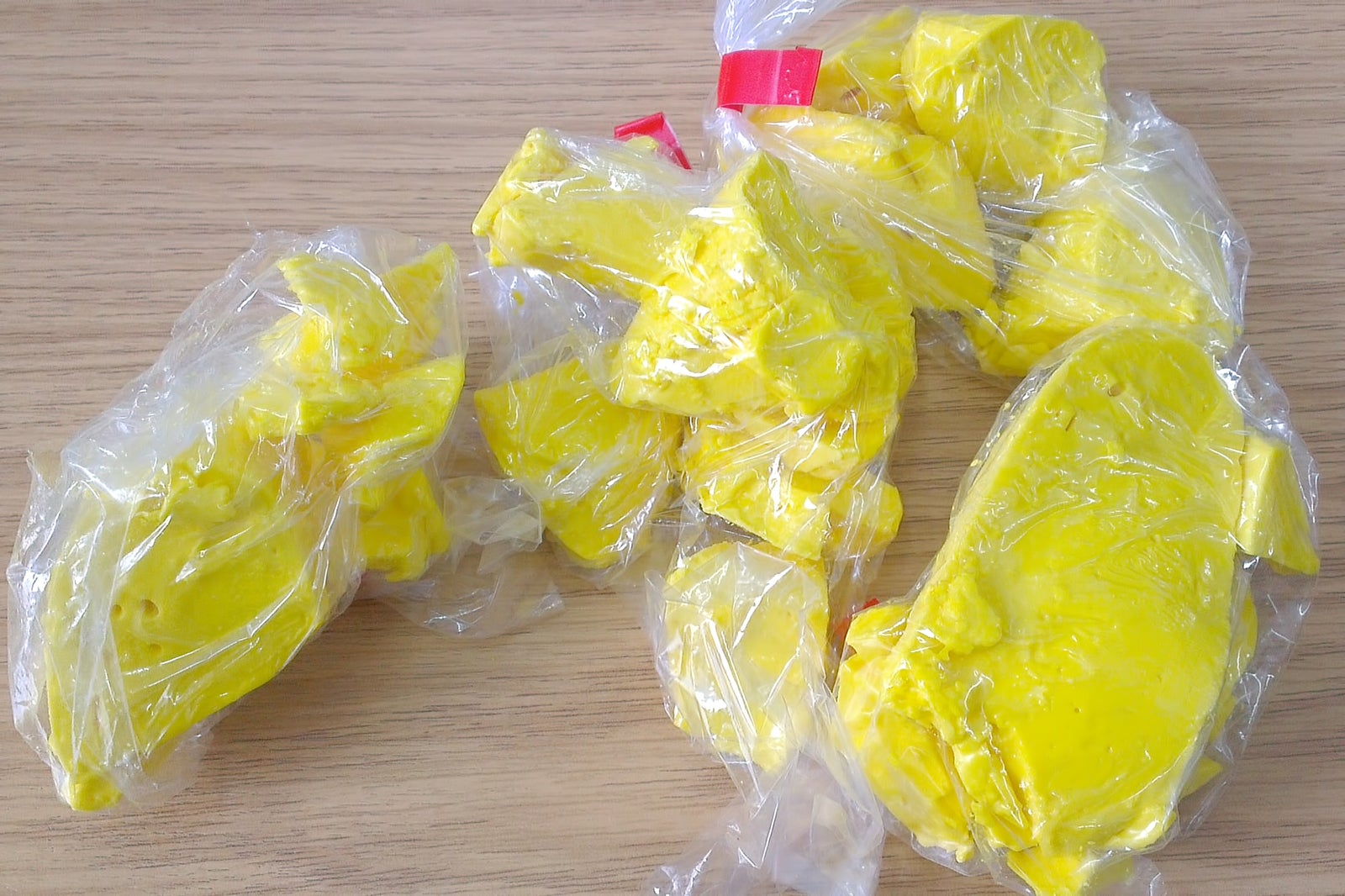 Yellowman candy is similar to honeycomb toffee – a chewy, syrupy, and sweet treat – which you'll find in county fairs and community gatherings all over Ireland. It's especially common during Lammas Day, a religious holiday that takes places every August in Northern Ireland.
It's the liberal use of brown sugar that gives the candy its yellow and gold hue, while baking soda creates the bubbly texture. It makes a nice gift for family back home...just don't tell your dentist.
photo by Wild quinine (CC BY-SA 3.0) modified
7
Champ
Northern Ireland's signature potato-based dish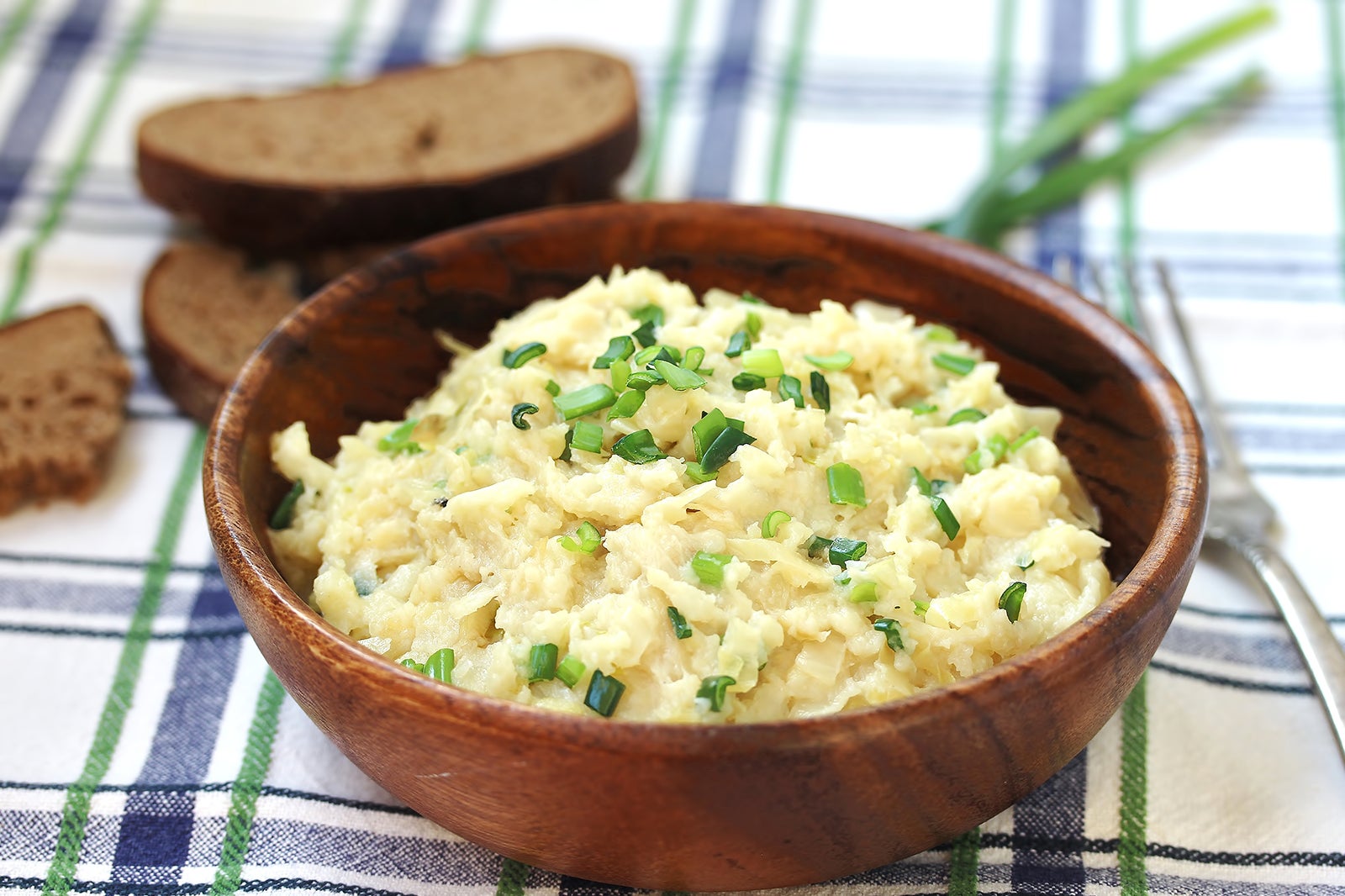 Champ is a potato-based dish that has a creamy, buttery texture, with some added crunch and flavour thanks to the addition of chopped green onions. This simple but satisfying dish is a classic way to prepare leftover potatoes in Northern Ireland.
Ireland is famed for its love of potatoes – certainly, you won't go a day without eating potato in some form – and this is Northern Ireland's signature recipe.
8
Kearney Blue cheese
Prize-winning cheese that's still made by hand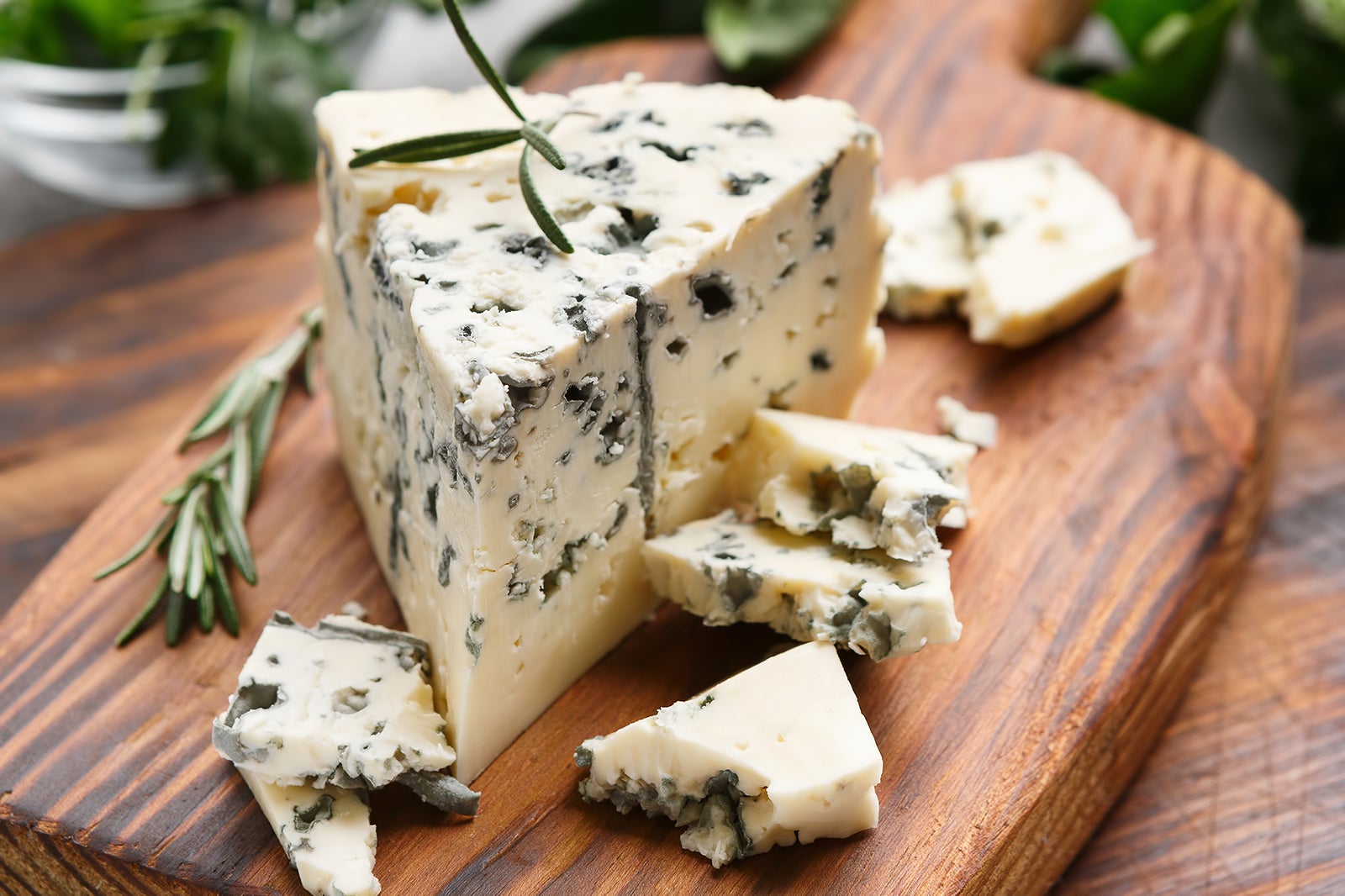 Ireland has a wide range of cheeses, but Kearney Blue is one of the most prized. It has a strong flavour – a mix of creamy and sharp – with blue speckles scattered through it. This cheese is produced with milk found within 5 miles of Farmview Dairies, where the cheese is made, so it's also an eco-friendly product.
Owing to the number of dairy farms in Northern Ireland, it should come as no surprise that cheese is a popular addition to a meal here.
9
Barmbrack cake
A great addition to your afternoon tea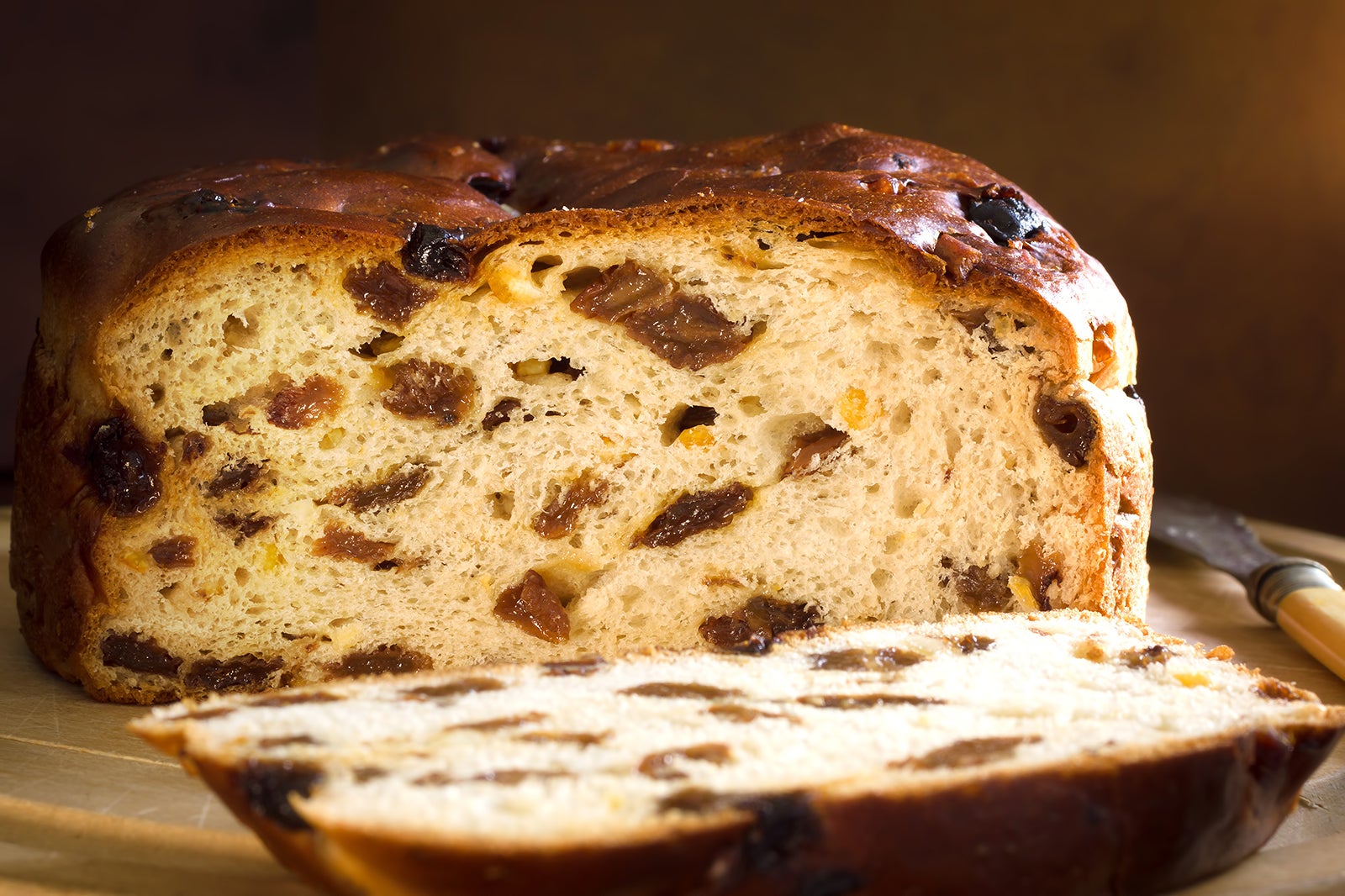 Barmbrack cake is a popular afternoon treat to enjoy with a pot of tea. Packed full of raisins and sultanas, this fruity cake can be served fresh or toasted with butter. Directly translated as 'speckled loaf', traditional barmbrack isn't typically as sweet as cake, relying on the dried fruits to deliver the sweetness.
Known locally as brack, you'll find this in cafés throughout Northern Ireland, especially in the autumn, around Halloween.
10
Irish pasties
A classic chip shop tea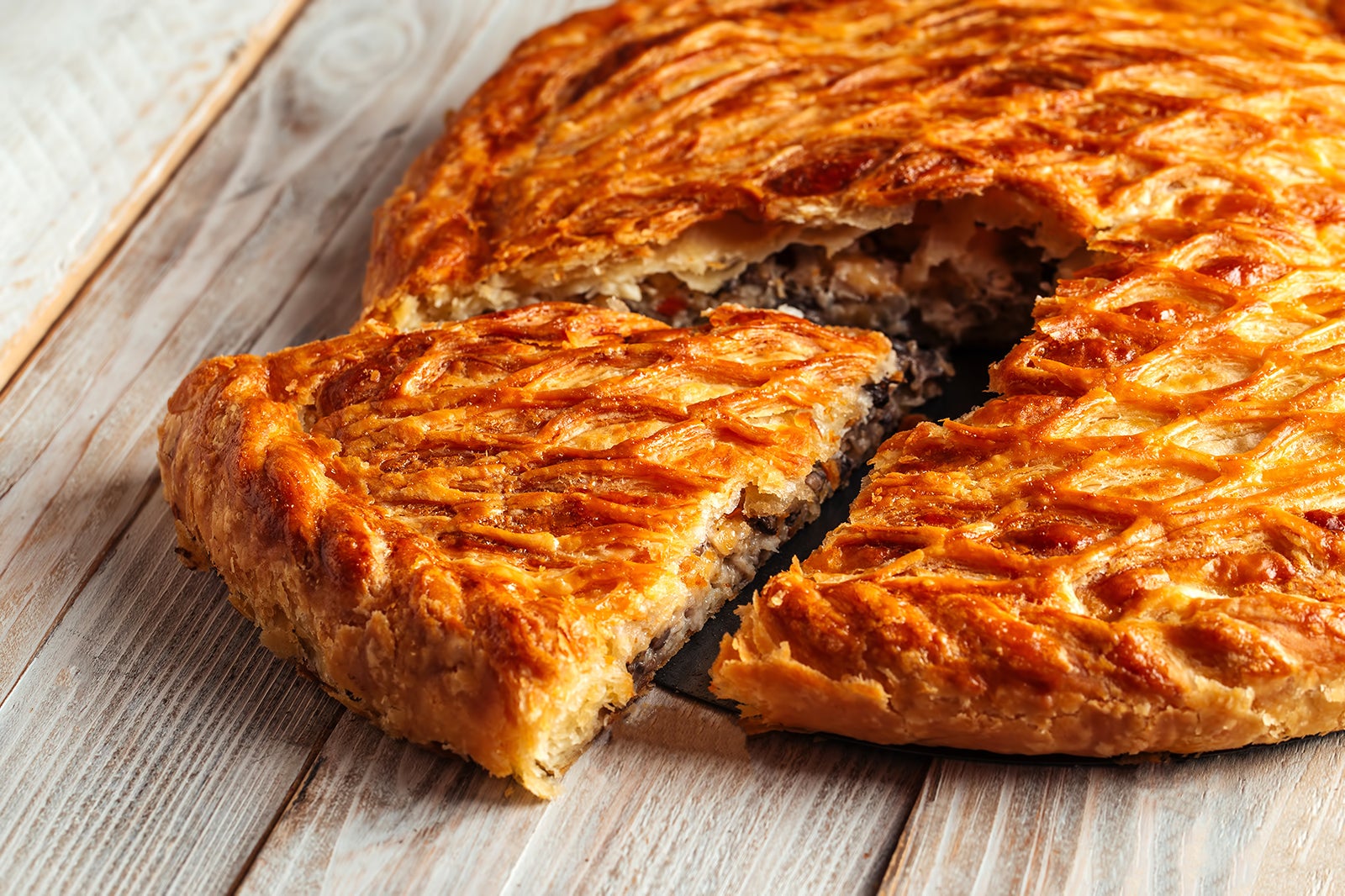 Irish pasties are meat pies found in fish and chip shops throughout Northern Ireland. You can find a wide range of meat fillings, but pasties typically contain minced pork, onions and potato.
The difference between Northern Irish pasties and those found in the rest of the UK is the coating, which is battered and deep-fried rather than baked as is tradition elsewhere.
Back to top