9 Best Festivals in Trondheim
Unique Trondheim Celebrations You Won't Find Anywhere Else
Trondheim is a cultural city and the festivals in the capital of Trøndelag are both varied and different. The selection of festivals is so large that you can actually afford to be a little picky when choosing which one to go to. Common to them all is their high quality and excellent atmosphere.
Whether you're interested in history, love music or you're a food enthusiast, you'll find something here that suits your interests. If music is your thing, there are festivals ranging from choral singing and church music to jazz and heavy rock. To narrow it down for you, we've put together a list of the 9 best festivals in the city. Take a look and be inspired.
1
Ladehammer Festival
Great Atmosphere for All Ages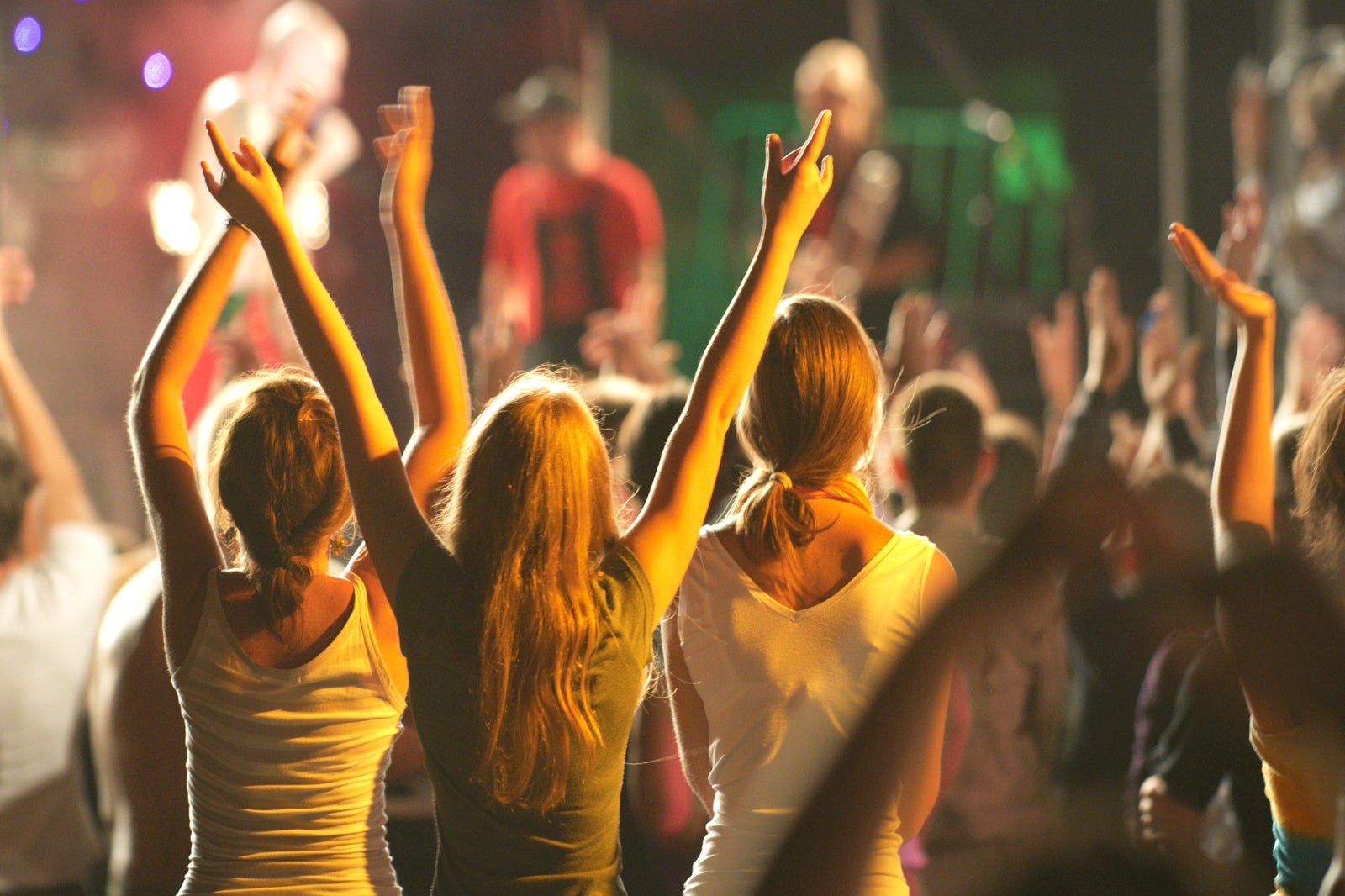 The Ladehammer Festival began in 2010 as an annual music and cultural event with a broad programme of events featuring both established bands and completely new artists, as well as plenty of fun activities for children.
Festivalgoers can look forward to a great atmosphere and plenty of good music with performances by both big names and new, local artists, who get the opportunity to perform their music. And the youngest family members can have fun at Barnehammern, a day event with lots of entertainment and activities. The festival area is located at the top of Ladehammeren and is a 30-minute walk form the city centre. You can also cycle here or take the bus. If you drive, be prepared for a bit of a walk as the car park is slightly further away. The festival is free and open to everyone.
Location: Trondheim, Norway
2
Coralua Korfestival
Choir Music in All its Forms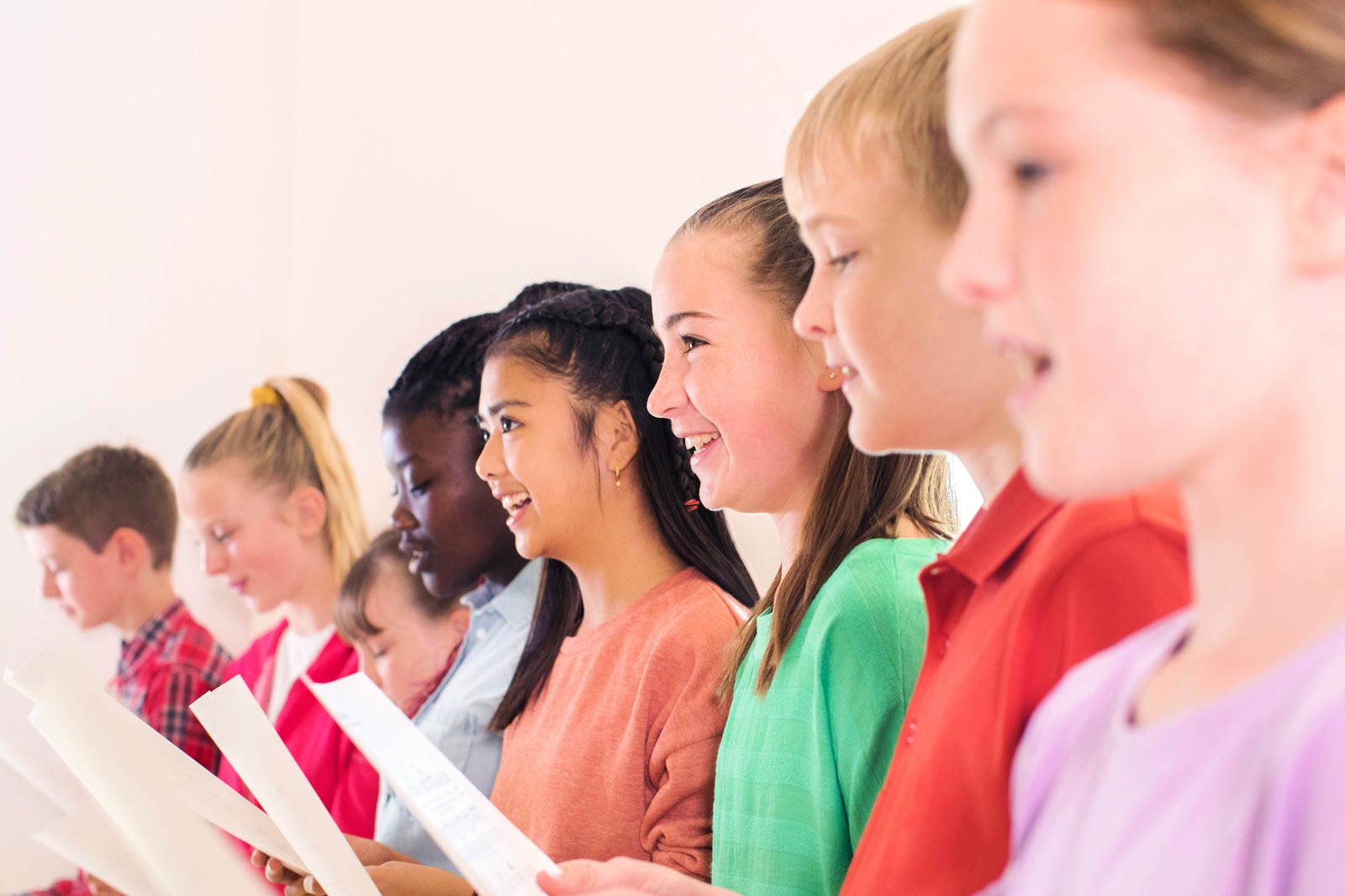 Every summer, the international choir festival Coralua is held in Trondheim, and for those who are interested in choral music and singing, this is an event worth attending.
Choirs of all age groups from all corners of the world come together at this festival, which takes place over the course of a week. Various seminars, rehearsals and activities are arranged for the participants, led by internationally renowned choir conductors, with a focus on expressing themselves through music and song. After several days of workshops and various rehearsals, concerts are held in Trondheim, Oppdal and Røros, where the audience can enjoy the fruits of all the work that has been put in. The programme is varied with different genres and something to suit all tastes.
Location: Trondheim, Norway
3
Pstereo
Trondheim's Coolest Festival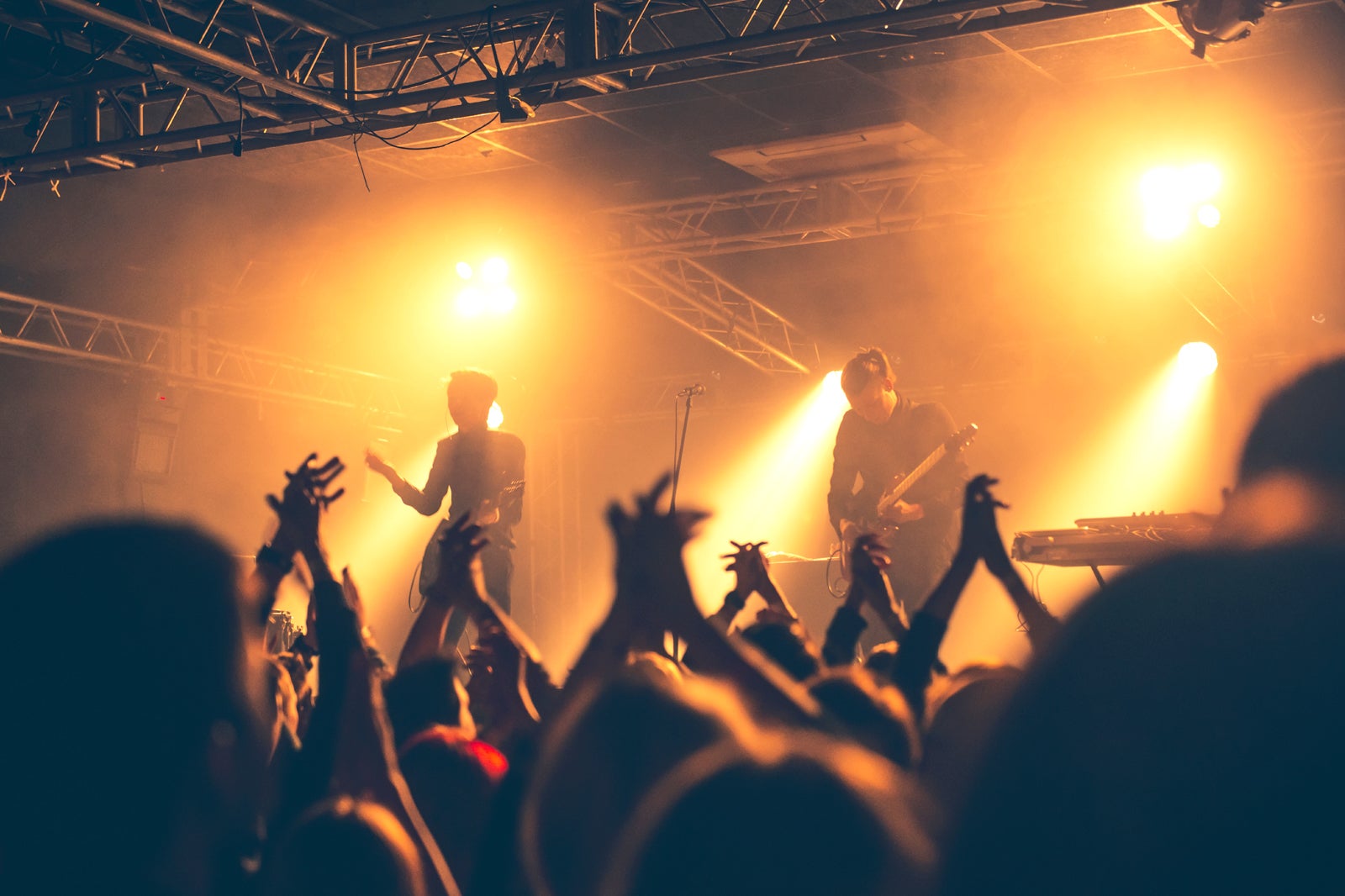 Since its inception in 2007, Pstereo has grown to become one of the largest music festivals in Central Norway, attracting many thousands of music-loving festivalgoers every year, both from Norway and other parts of the world
The festival takes place over 3 days every August and can offer some of the best music in pop, rock and electronics, with performances from both big names and lesser known artists. A festival known for its buzzing atmosphere, and when the lights go out in the festival area, the music continues on various club stages in the city. The festival is held in the Marinen park area in the city centre, so it's easy to get here. There are several sights nearby that may also be worth a visit.
Location: Marinen, Trondheim, Norway
4
Transform
A Festival of Multicultural Diversity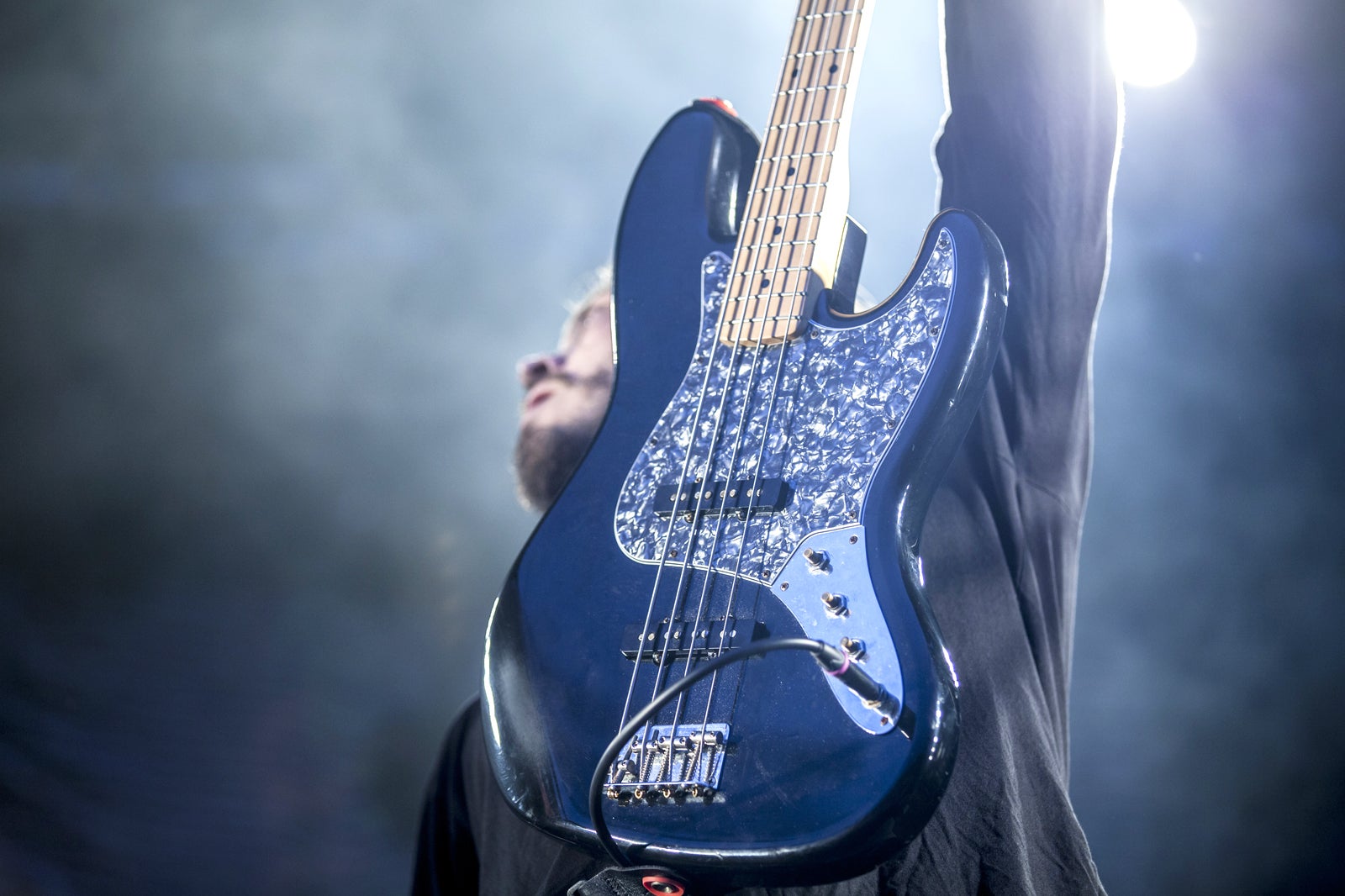 Transform is an annual, international music festival that focuses on different cultures and cultural expressions, and the programme features a mix of artists from all corners of the world.
The festival kicks off in early September and lasts a week. The focus is on cultural diversity and the menu includes everything from films and seminars to exhibitions and concerts. Past performances include everything from desert blues and Tuareg rock, to afroflamenco and fado from Portugal, so you can really look forward to a varied cultural and musical experience. The events are held on different cultural stages around the city, some of which are payable while others are free.
Location: Trondheim, Norway
5
Olavsfest
Festival with a Full and Varied Programme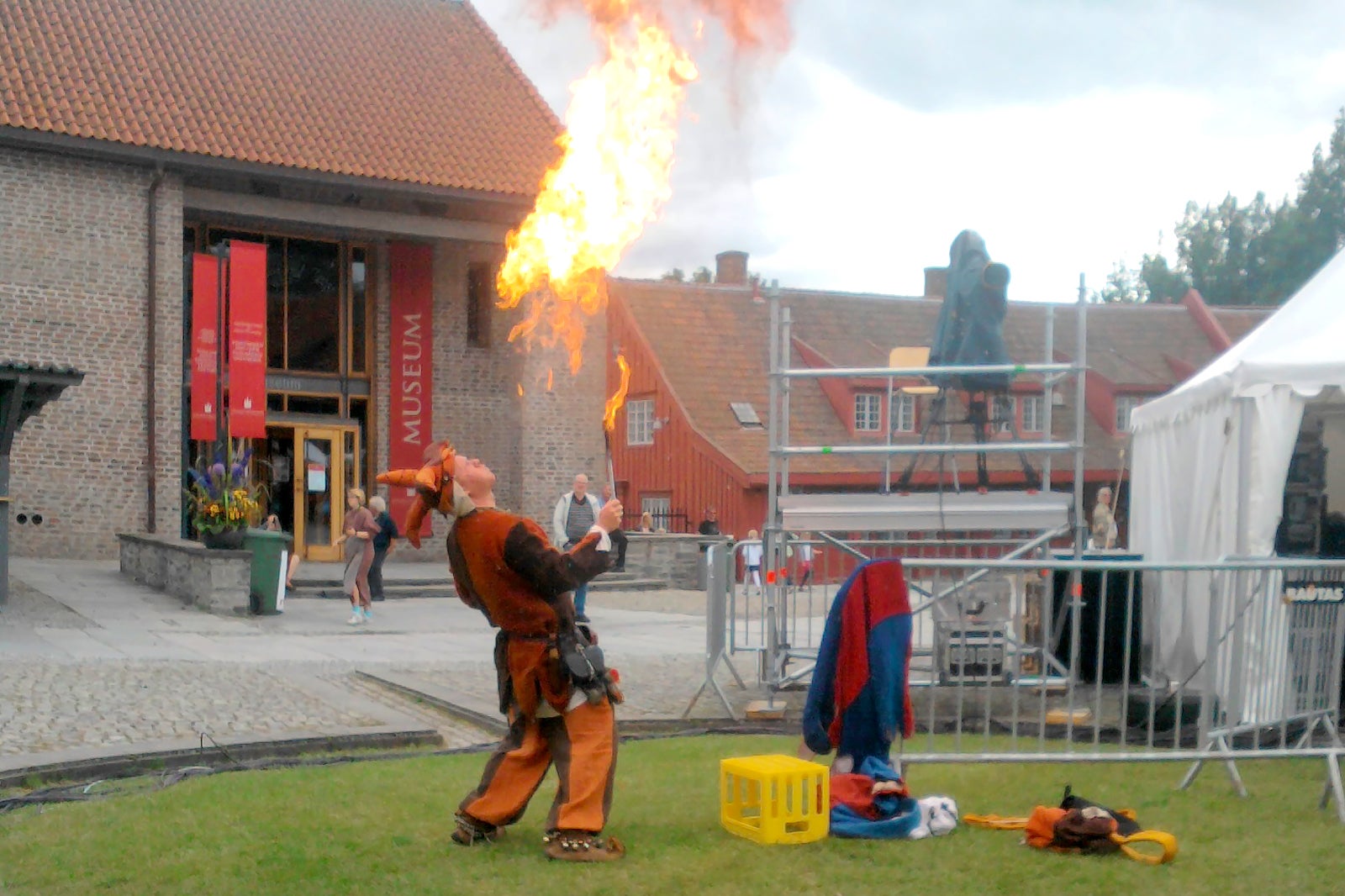 Olavsfest, or Olavsfestdagene, is an annual church and culture festival in Trondheim that features a varied mix of art and entertainment. The festival was established as a celebration of Olsok and takes place over the course of a week at the turn of the month in July-August.
There is a lot on the menu during the festival and the many events take place on different stages around the city. The music programme is varied, featuring everything from jazz and orchestral music to choral singing and opera. There are also exhibitions, a historical market, services, lectures and a number of activities for children and young people - to name but a few. The festival is popular with both locals and visitors and something to suit every musical taste.
Location: Trondheim, Norway
photo by silkeybeto (CC BY 2.0) modified
6
Trondheim Chamber Music Festival
Chamber Music with a Difference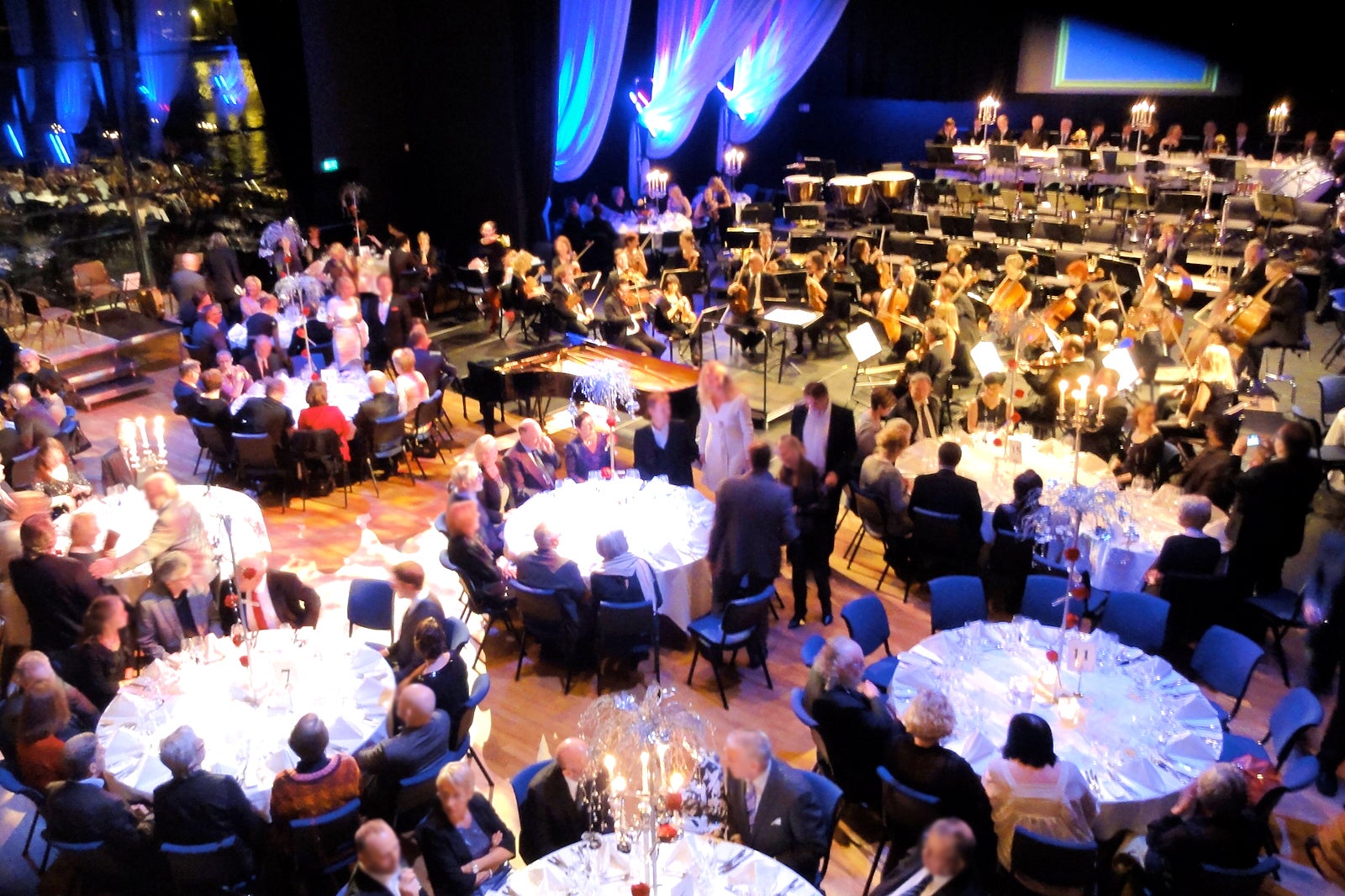 The Trondheim Chamber Music Festival, also called Kamfest, started small in 1996 and has since developed into one of the most popular festivals of its genre.
The festival aims to combine tradition and creative innovation and attracts festivalgoers from all over the world every year. Most of the festivalgoers are young people and students, which is quite unique in the classical music world. If you thought chamber music was stiff and boring, you were wrong. Previous events have consisted of everything from classical music, jazz and blues to gypsy music and English pop, so there really is plenty to look forward to in terms of varied entertainment. The programme of events combines different arts, such as dance, gastronomy, literature and music, and there is a special day organised for children.
Location: Dokkparken 4, 7014 Trondheim, Norway
photo by Norwegian Radio Orchestra (CC BY 2.0) modified
7
Trondheim Calling
The Best in Norwegian Music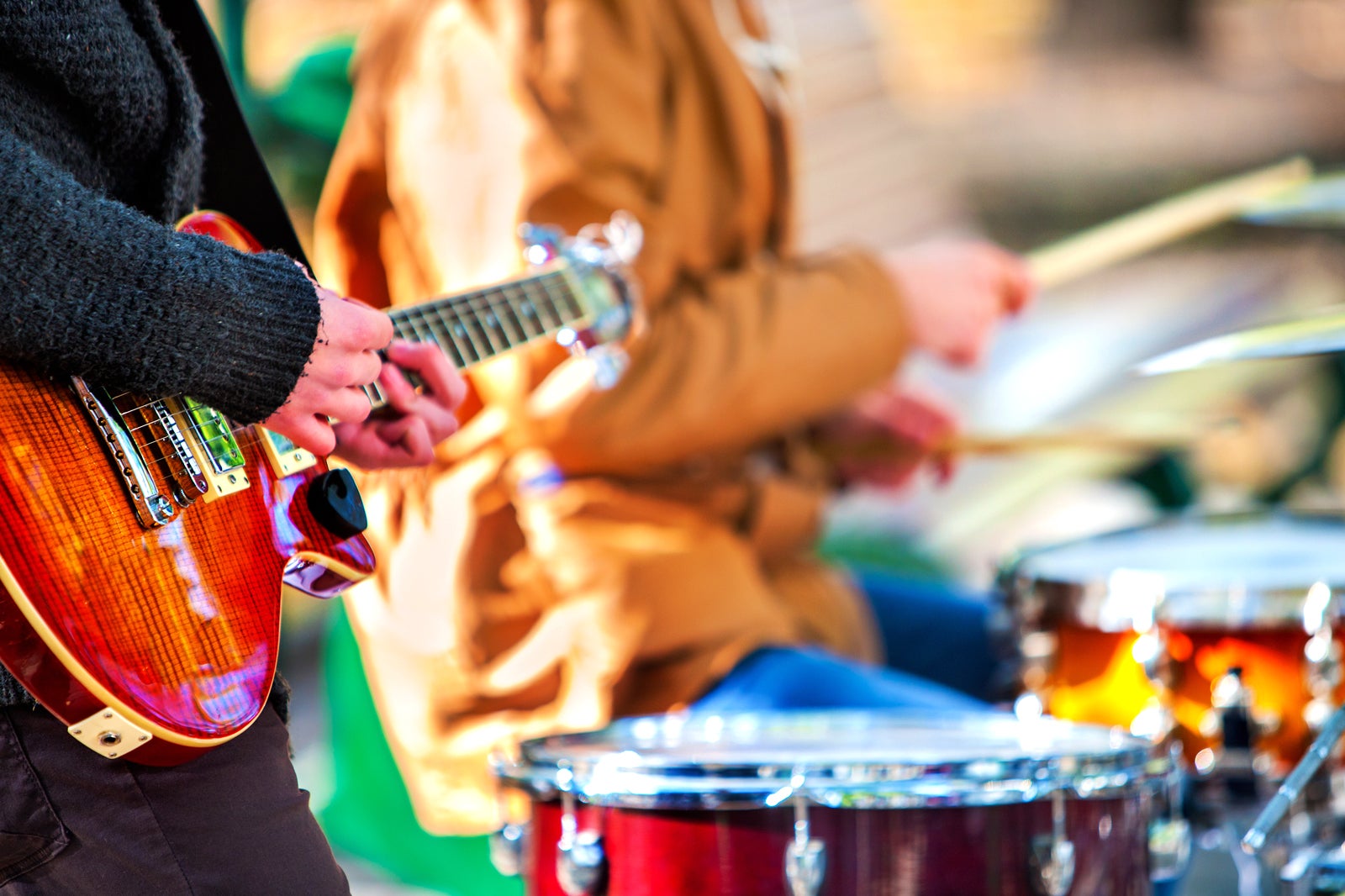 The main focus of Trondheim Calling is new and young Norwegian artists in various music genres. The festival began in 2011 and has a two-part programme that consists of one music section and one music conference section.
The programme is varied and entertaining and dedicated to Norwegian artists in genres such as pop, folk, indie, rock, hardcore and everything in between. The concerts are held in the centre of Trondheim on different club stages around the city, all within walking distance of each other. If you like to keep up with promising talent and love going to concerts, you should definitely aim to attend one or two concerts.
Location: Trondheim, Norway
8
Trondheim Jazz Festival
A Must for Jazz Lovers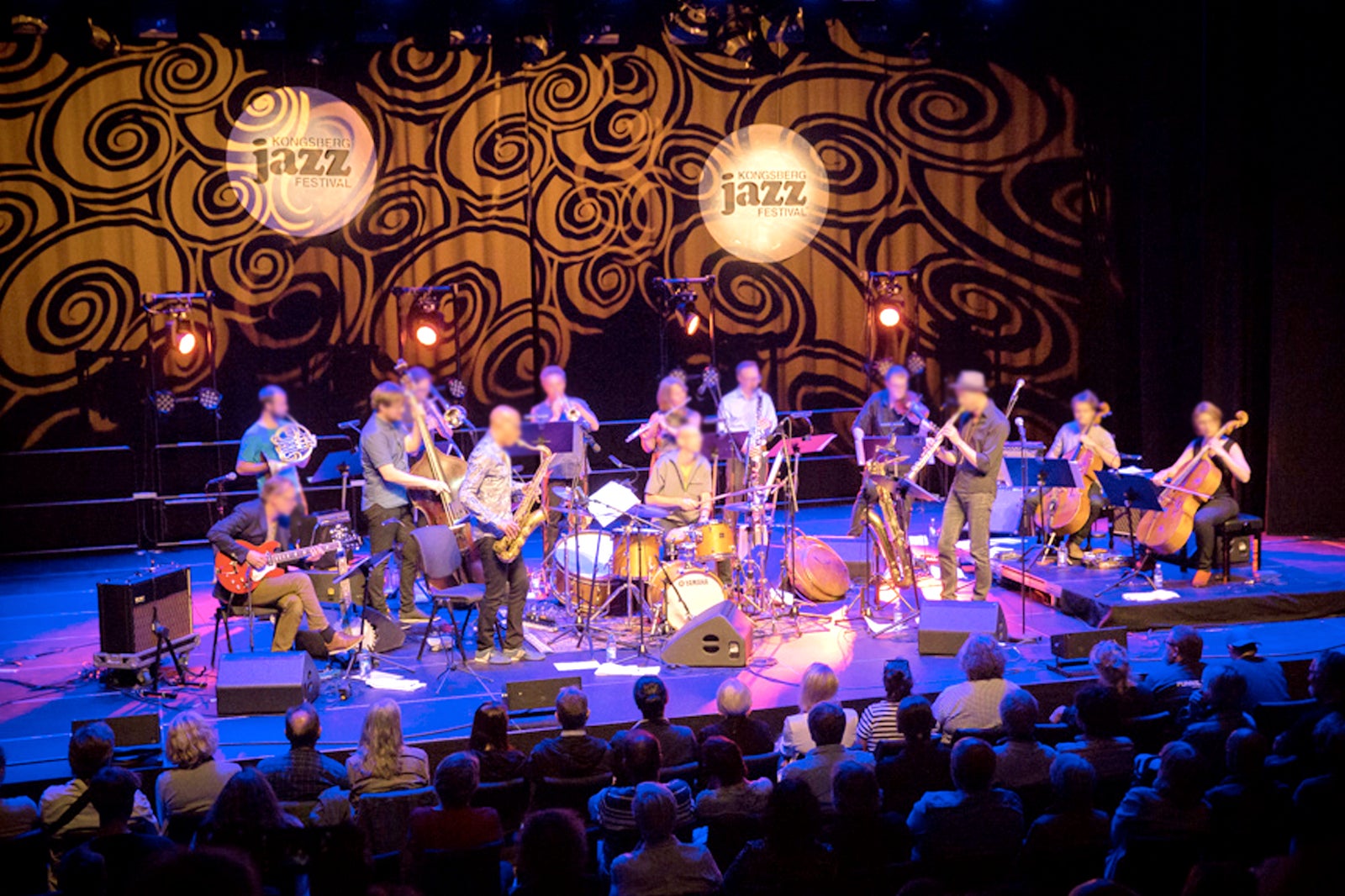 Trondheim Jazz Festival, also called Jazzfest, takes place in Trondheim every May and the event is dedicated to jazz and related genres. Although the main focus of the festival is Norwegian, Nordic and European jazz, international bands also perform here.
Both old well-known and new promising artists feature on the varied programme. This is guaranteed to be a unique jazz experience, so if you love jazz and are in Trondheim during the festival, this is a must-see event.
Location: Trondheim, Norway
photo by Tore Sætre (CC BY-SA 4.0) modified
9
Trøndlag Food Festival
A Celebration of Local High-Quality Produce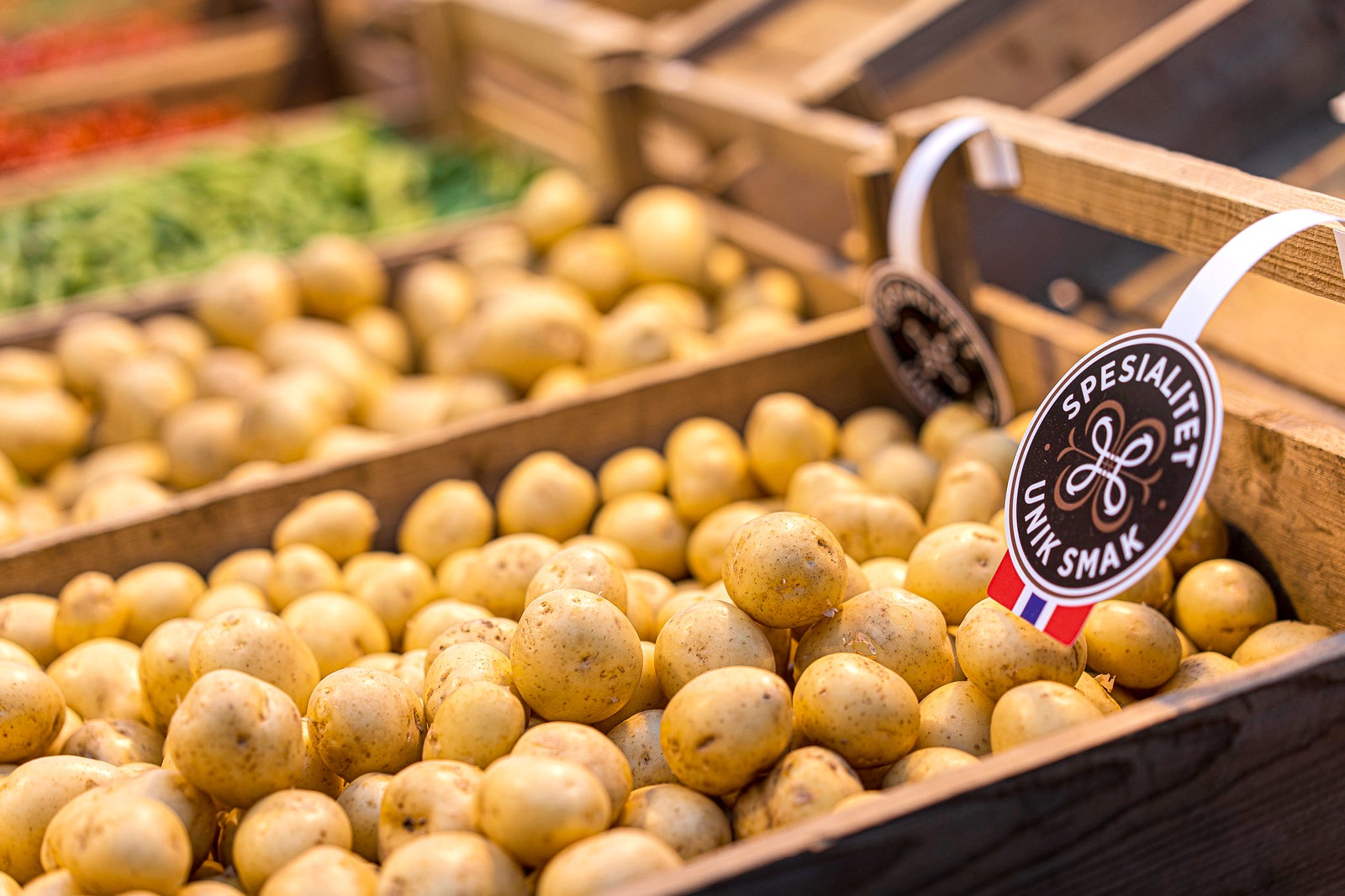 Trøndelag food festival is the country's largest local food festival where you can get a taste of the Trøndelag food culture. During the festival, the streets in the centre of Trondheim are filled with food stalls bursting with fresh ingredients and ready-made food and wonderful scents, not to mention a bustling crowd.
The exciting festival has annual themes, and historical food, roots and coastal flavours are just some of the more recent ones. Local food is on the menu here, and while you sample the many different goodies, you can also try some new drinks. Good food and drink go together, and it's therefore no coincidence that the food festival takes place at the same time as the brewery festival. Food courses, lectures and competitions are run as part of the festival, as well as activities for children and young people, so this really is a festival with a wide appeal.
Location: Kongens gate, 7012 Trondheim, Norway
photo by Oi! Trøndersk Mat og Drikke AS (CC BY-SA 2.0) modified
Back to top