12 Great Restaurants in Cebu
Where to Eat Around Cebu
The restaurants in Cebu introduce an eclectic choice of venues serving a wide range of cuisines, whichever of the 168 islands of the province they might be located on. As Cebu has become one of the most popular destinations in the Philippines, the range of restaurants has increased to meet the demands of an increasingly international selection of visitors.
The unique history of the region and the country gives the dining scene a real 'east meets west' feel. The dish that Cebu is most famous for is lechon, which originally came from Spain but was perfected here. Despite being widely available right across the Spanish-speaking world, it's widely agreed that the best version of the roasted suckling pig meal is found in Cebu, at some of these restaurants.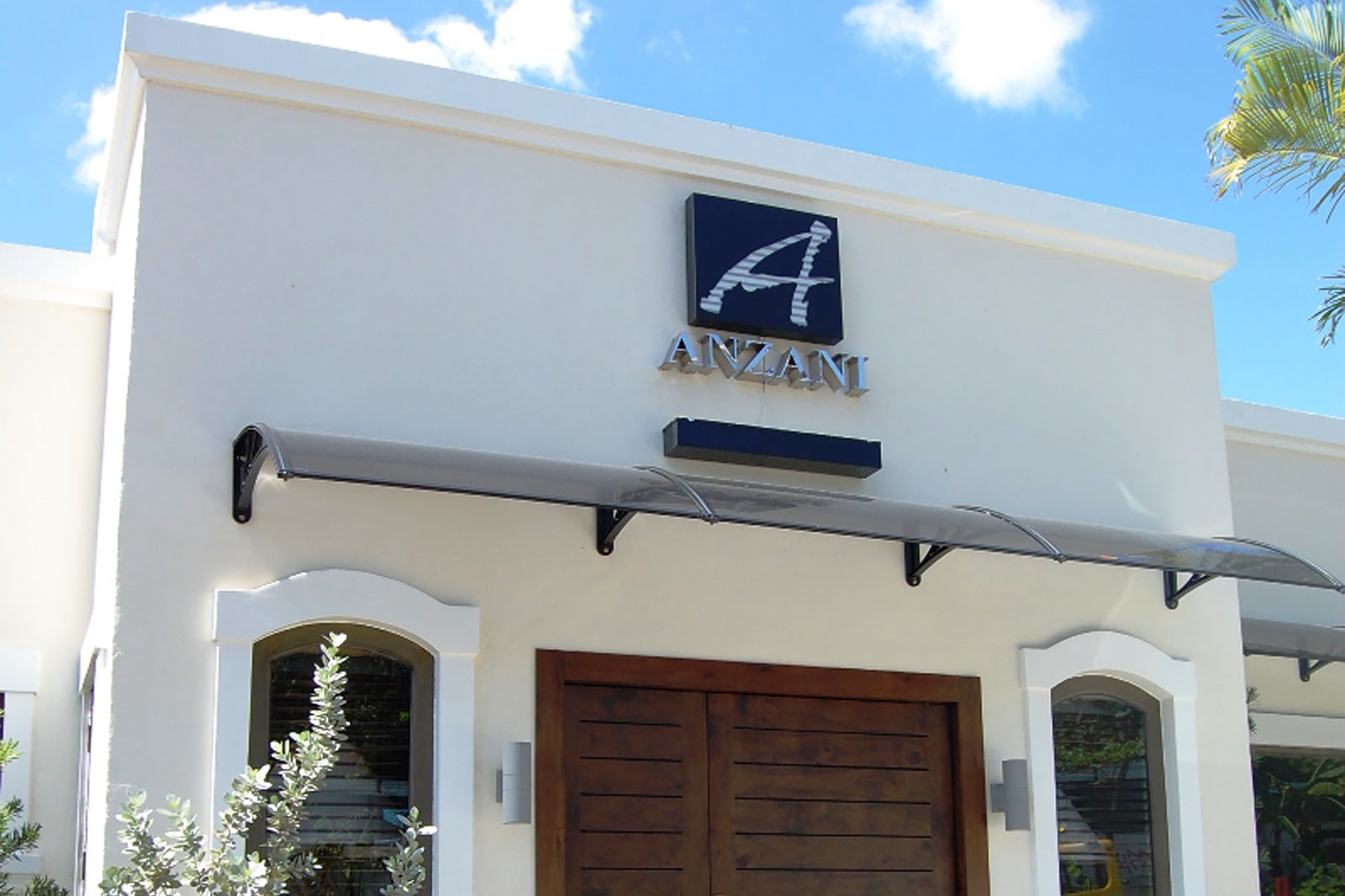 Anzani is a highly renowned fine-dining restaurant on Nivel Hills run by a charming couple, Marco and Kate Anzani. Chef Marco Anzani is considered one of the founders of "new Mediterranean cuisine", and his restaurant has received several international awards.
The desserts particularly stand out at Anzani. The Amaretto soufflé and deconstructed tiramisu are popular choices. The restaurants décor, atmosphere, and service are all on par with the food. Prices are rather steep, but top quality comes at a price.
Location: Panorama Heights, Nivel Hills, Lahug, Cebu City, 6000 Cebu, Philippines
Open: Daily from 11.30am to 2.30pm and from 5.30am to 12am
Phone: +63 (0)32 232 7375
photo by George Parrilla (CC BY 2.0) modified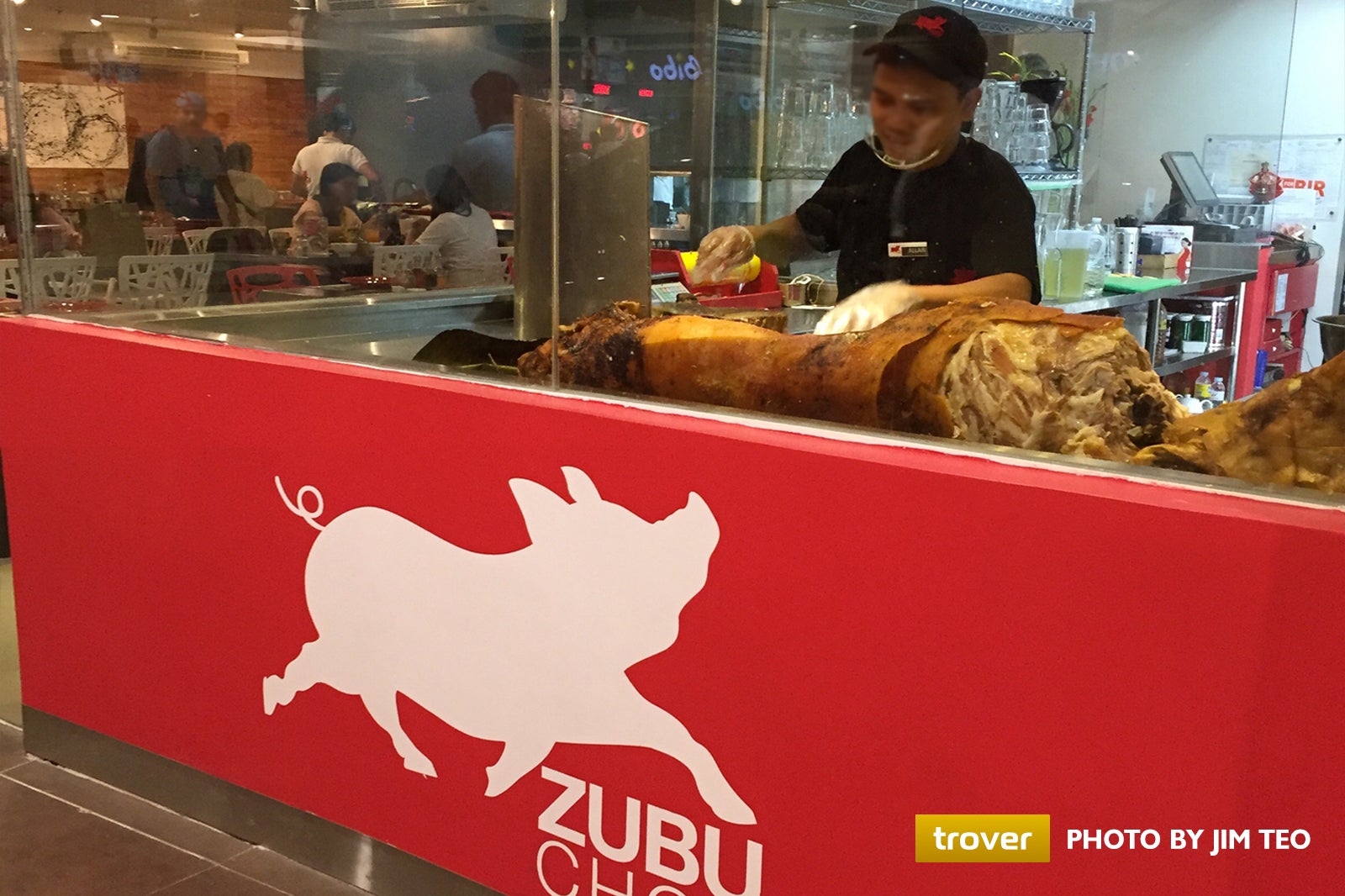 The name of Zubuchon comes from mashing together the original name of Cebu (Zubu) with the island's star dish (Lechon). The signature Spanish suckling pig dish is excellent here, made with meat from pig that's raised locally in a natural environment and fed with top-notch natural products, including organic food. Zubuchon's professional ethics certainly explains their success in Cebu and helped them expand into Manila. There are about 10 branches in each city.
Location: One Mango Mall, General Maxilom Ave, Cebu City, 6000 Cebu, Philippines
Open: Daily from 10am to 11pm
Phone: +63 (0)32 239 5697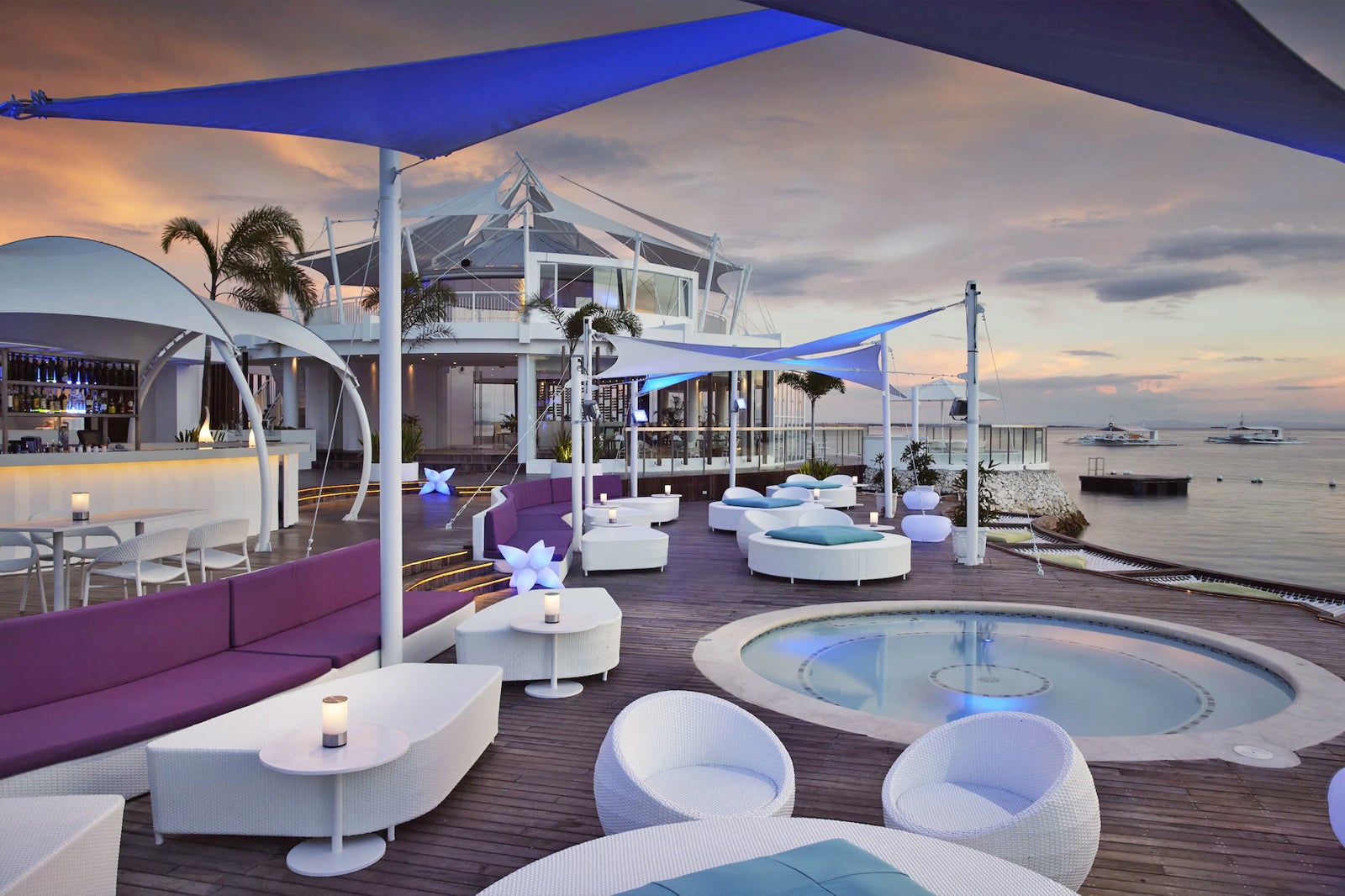 Ibiza Beach Club is a stylish venue to dine and relax, located at the end of the jetty that closes the bay in front of the Movenpick Hotel Mactan Island. The outdoor terrace offers a comfortable place to enjoy a skillfully mixed cocktail while watching the ocean and listening to the unobtrusive live music.
The air-conditioned indoor dining area is elegantly decorated and offers the perfect place to savour the fine cuisine, blending the Asian and Mediterranean influences served here. If you'd prefer a heartier meal, churrasco (seasoned grilled meat) is also available.
Location: Movenpick Hotel Mactan Island, Punta Engaño Rd, Lapu-Lapu City, 6015 Cebu, Philippines
Open: Monday–Thursday from 4pm to 12am, Friday–Sunday from 3pm to 2am
Phone: +63 (0)32 492 7777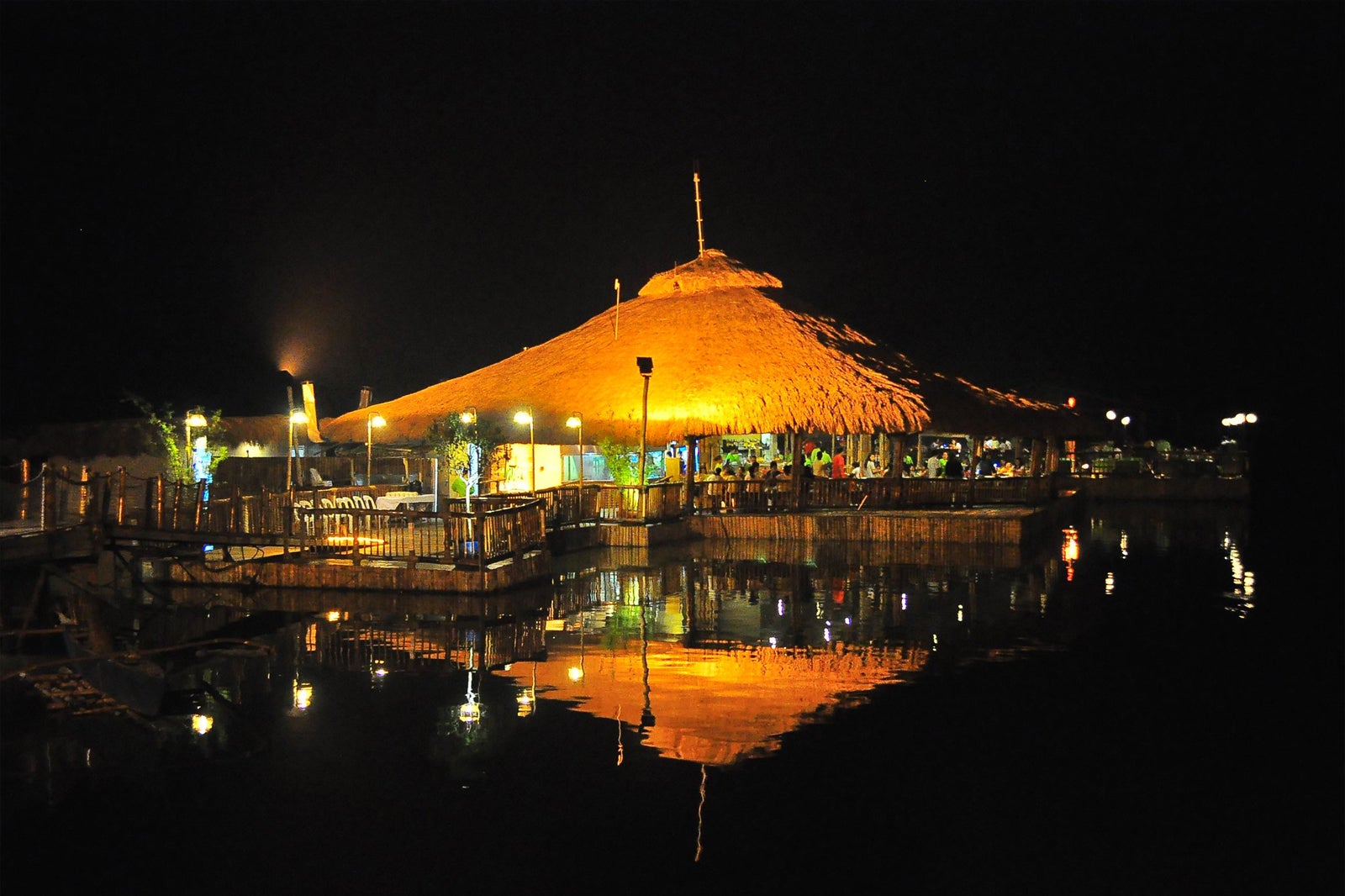 Lantaw is an unpretentious restaurant made of wood on the second floor of Neptune's Dive Centre, on a small lane parallel to the shore in Moalboal village. It serves an eclectic choice of dishes from all around the world and features a cool terrace offering sea views. You can enjoy Indian, Thai, Chinese, Indonesian, Italian, and Filipino dishes literally prepared in front of you in the open kitchen. As a seaside restaurant, seafood is also predominant in the menu. Rates are not cheap but remain affordable.
Location: Panagsama Beach, Moalboal, 6032 Cebu, Philippines
Open: Daily from 7am to 10pm
Phone: +63 (0)915 278 5388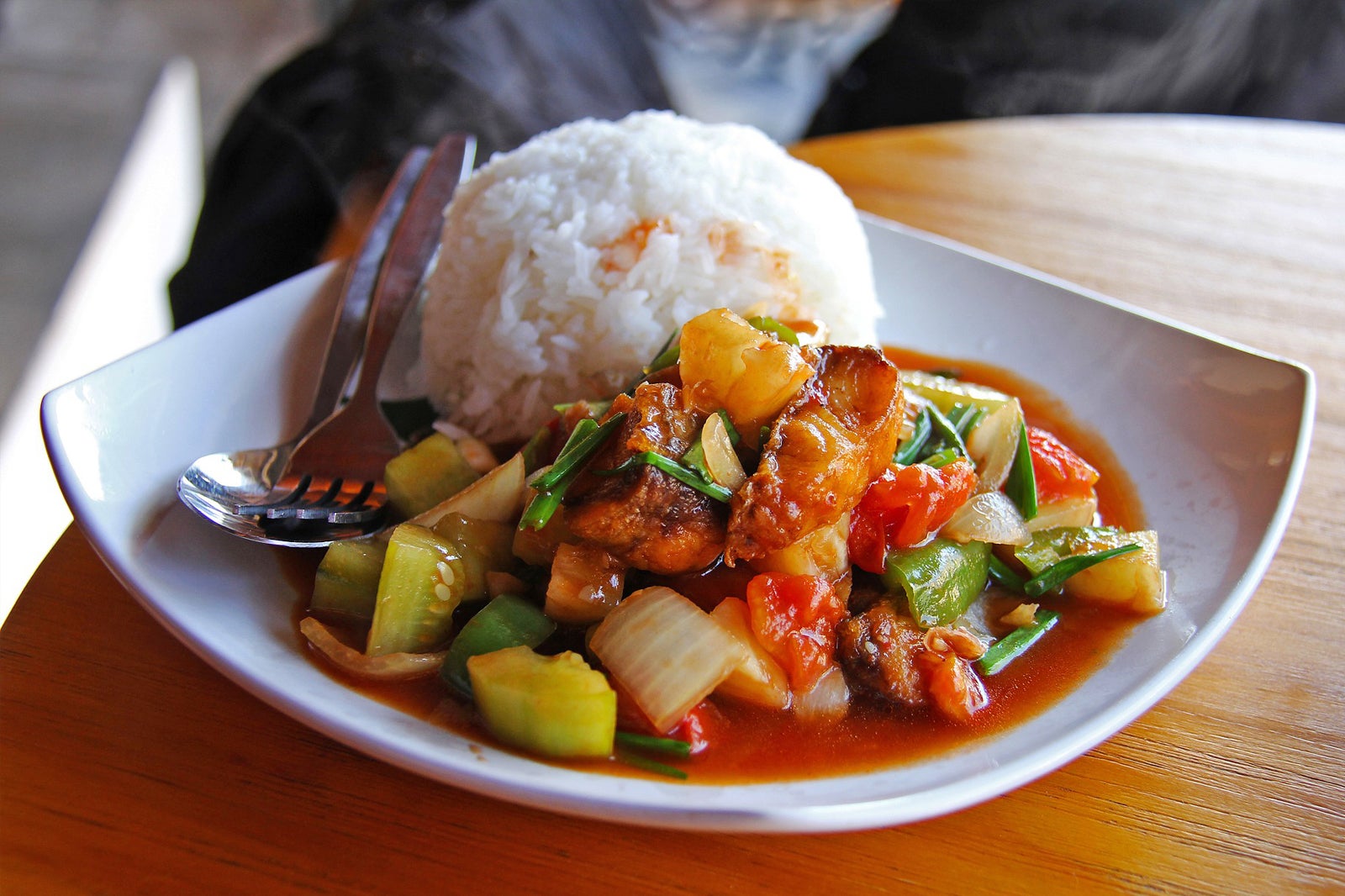 The Big J's International & Local Cuisine
Serving a hearty choice of Filipino and western favourites, The Big J's International & Local Cuisine Restaurant is a simple affair built of wood, bamboo, and rattan panels. Do not be put off by this basic aspect, as the main advantage of this place is the quality of the food it serves. It's obviously not a fine-dining restaurant, but you may be surprised by the flavours of the dishes served here. From their crispy lechon kawali to their sweet and sour fish fillet, and from their mango alamode to their crispy turon, you'll be able to feast here at reasonable rates.
Location: Whale Shark Point, Tana-wan, Oslob, Philippines
Phone: +63 (0)922 382 6269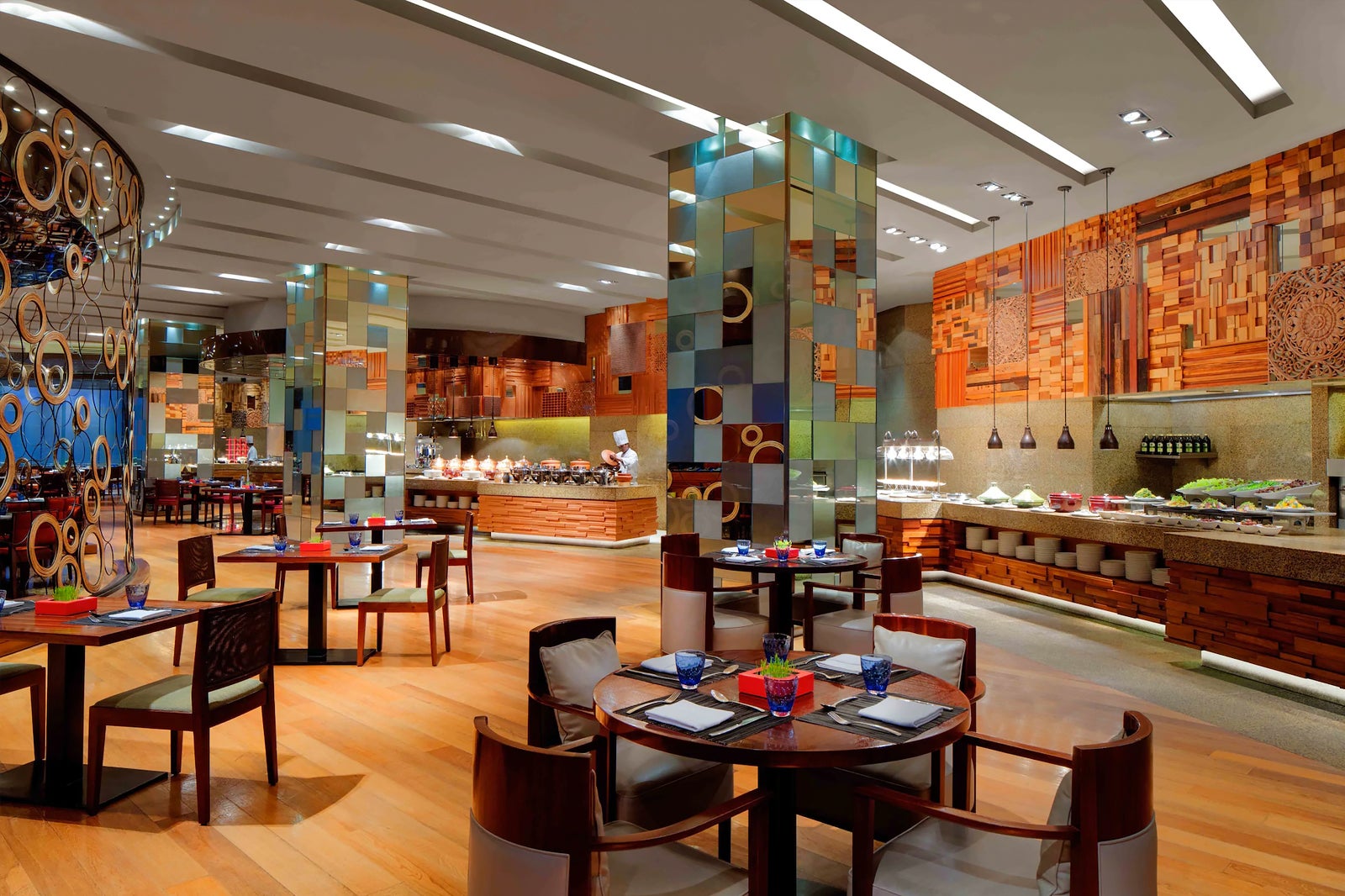 Belonging to the upscale Radisson Blu Cebu Hotel, Feria is a stylish restaurant at which you can enjoy a wide-ranging choice of international cuisines. Filipino, Indian, Mediterranean, Chinese, Japanese, and other Asian cuisines are available both à la carte and at buffets. The 5-star rating of the resort is perfectly reflected in this restaurant, which will please your eyes with its stunning décor and furnishing, as much as it pleases your taste buds with its fine cuisine. Rates are obviously on the steep side but are relative to the value.
Location: Radisson Blu Cebu, Sergio Osmena Boulevard, Corner Juan Luna Avenue, Cebu City, 6000 Cebu, Philippines
Open: Daily from 6.30am to 10.30pm
Phone: +63 (0)32 505 1700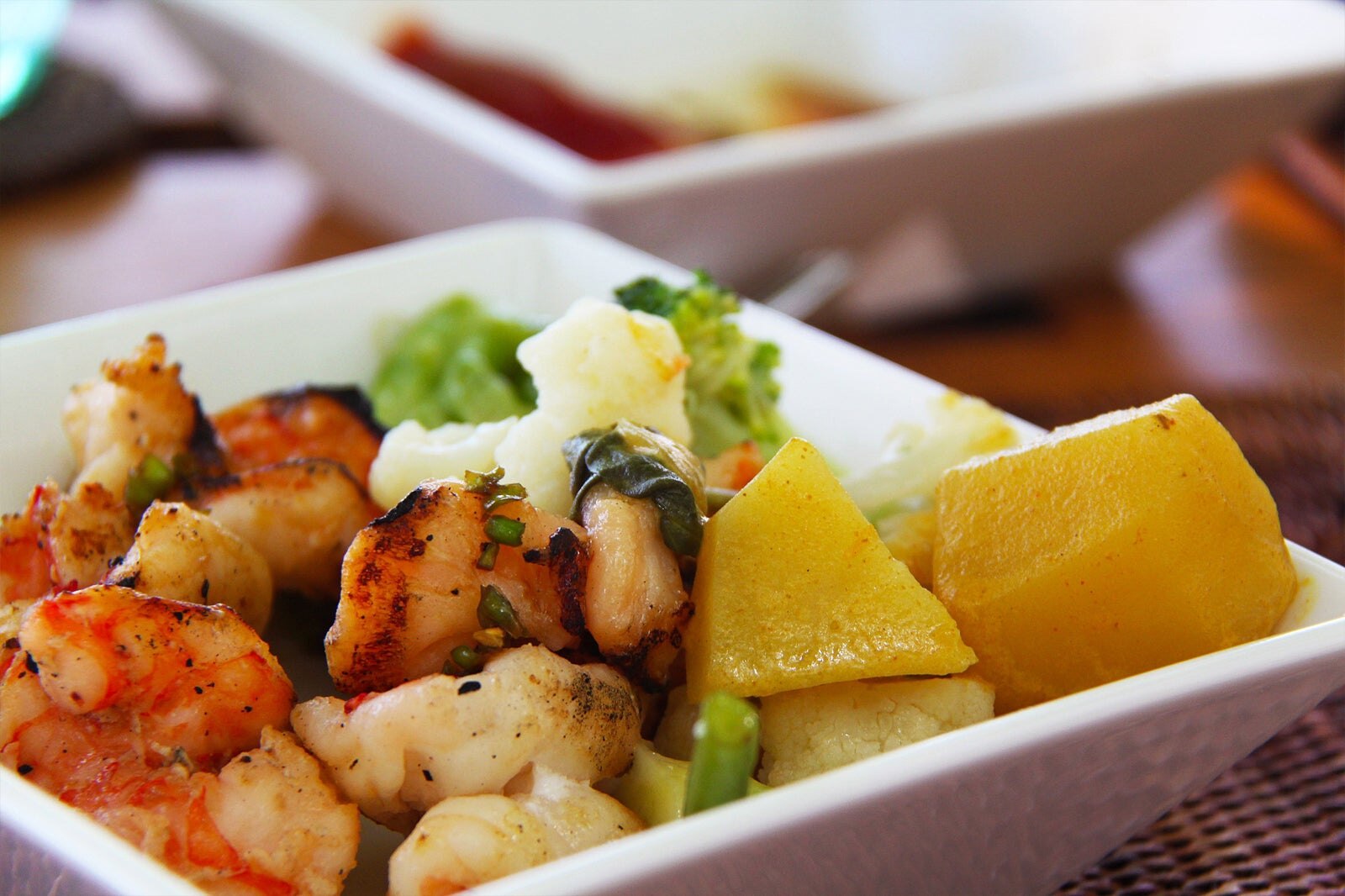 Oscar's Bar and Restaurant
Oscar's Bar and Restaurant is the must-visit venue on Malapascua Island, a small tropical paradise 7 km northeast off Cebu Island. Settled on Bounty Beach (to the south of the island), Oscar's is an open-sided place on the second floor of Thresher Shark Divers. You'll dine surrounded by palm trees here, in a very cool atmosphere. The food served here features a good range of Filipino, Asian and international dishes, although the menu changes every day to incorporate the freshest ingredients of the day.
Location: Bounty Beach, Malapascua Island, Daanbantayan, 6013 Cebu, Philippines
Open: Daily from 6am to 10.30pm
Phone: +63 (0)927 612 3359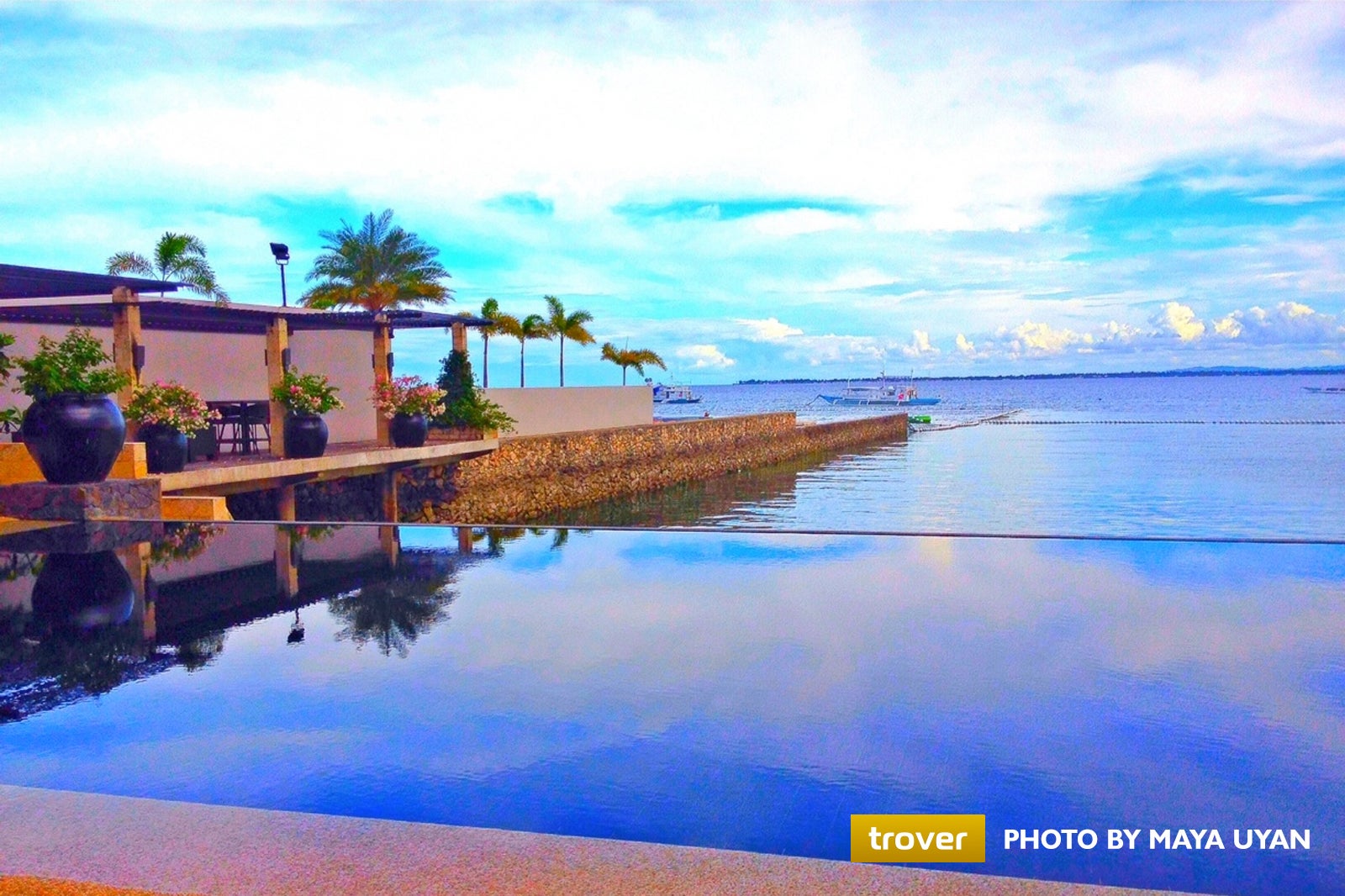 Located toward the eastern tip of Mactan Island, and part of the Abaca Boutique Resort, Abaca Restaurant is a true culinary gem. The chef is really talented, and the service is absolutely excellent at Abaca. Designed in a well-thought-out intimate contemporary Filipino style boasting Spanish influences, the décor and atmosphere of Abaca make it a very pleasant venue to dine on tasty international cuisine.
Location: Abaca Boutique Resort & Restaurant, Punta Engaño Rd, Lapu-Lapu City, 6015 Cebu, Philippines
Phone: +63 (0)32 495 3461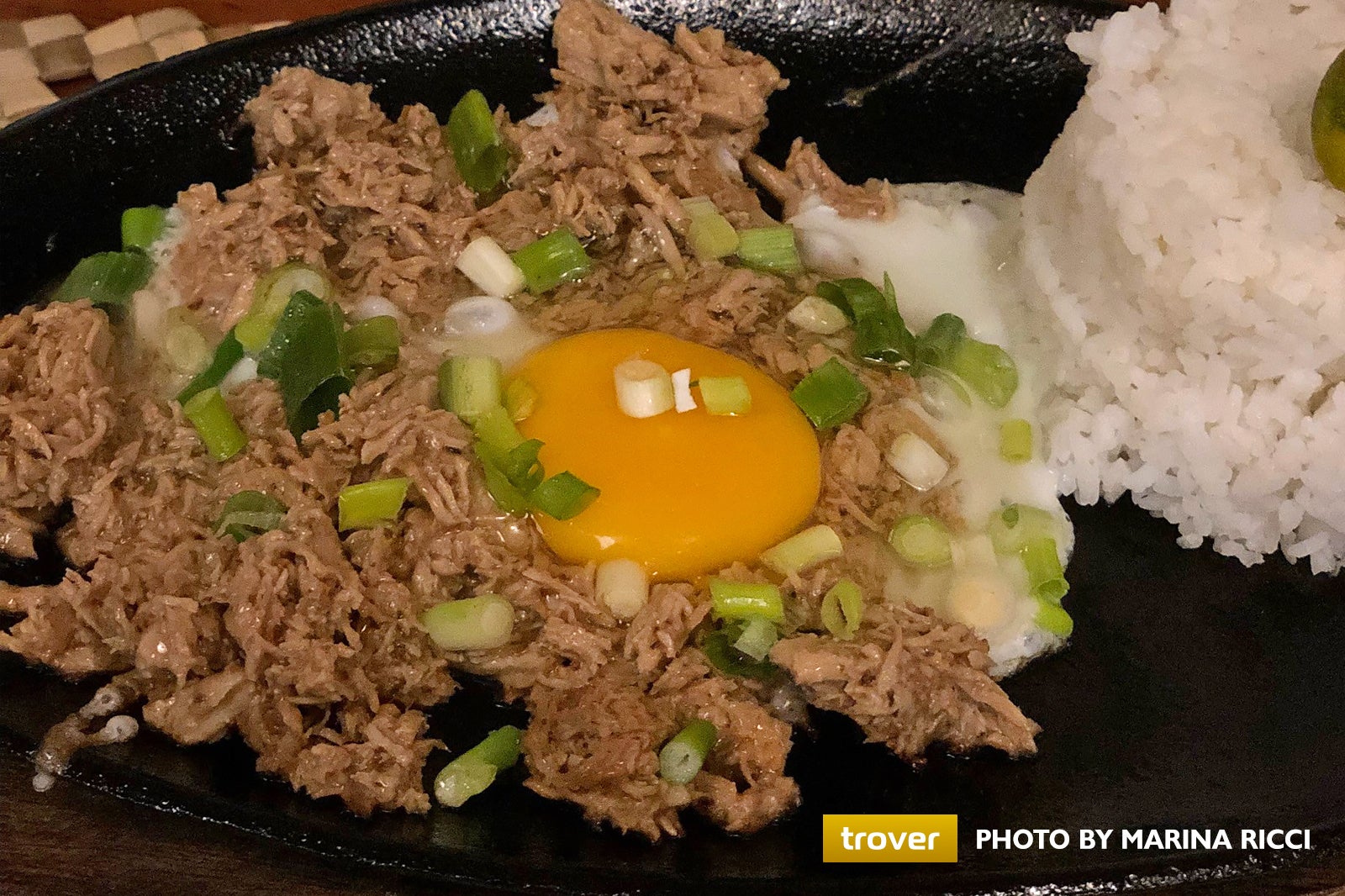 Located on Panagsama Road, a mere 50 metres from the sea, Ven'z Kitchen isn't much to look at but it's extremely popular for the quality of the food it serves. You can sample a good choice of Filipino and Asian specialities here, including fresh seafood, vegan and gluten-free dishes prepared with style by 2 friendly ladies. Prices are very affordable, and you can even join a cooking class to learn how to prepare some of the most famous Filipino dishes.
Location: Panagsama Road, Moalboal, 6032 Cebu, Philippines
Phone: +63 (0)32 474 3981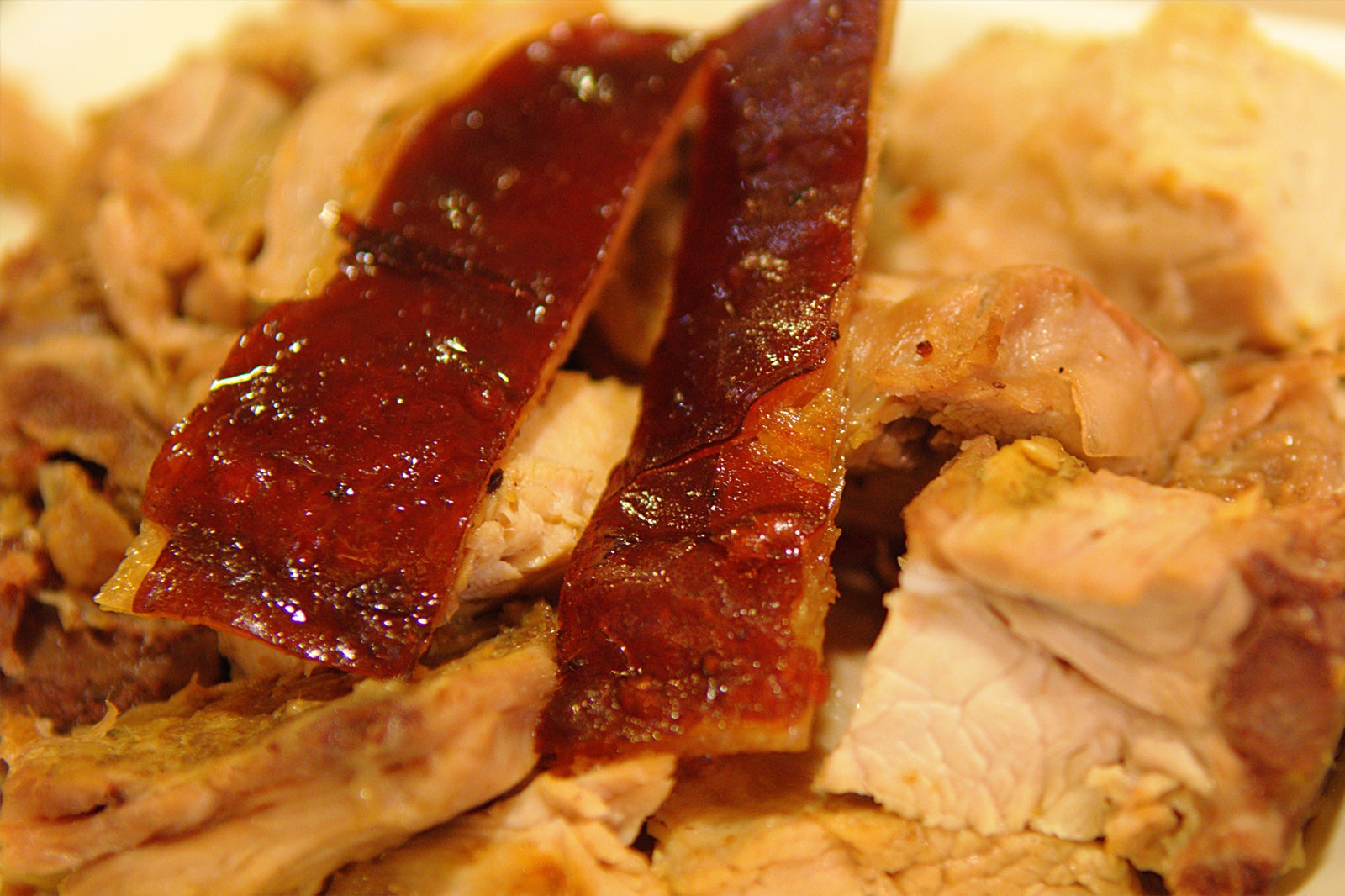 CnT Lechon arguably serves the best lechon in Cebu City. In case you didn't know, lechon is a roasted suckling pig. Despite being popular across much of the Spanish-speaking world, Cebu is said to do it best.
Choices available at CnT Lechon include lechon baboy, lechon head (boneless), and lechon feet. All parts are delicious and sarsa (sauce) is unnecessary. There are 3 CnT Lechon restaurants around the city.
Location: Jose L Briones Street, Lungsod ng Cebu, 6000 Lalawigan ng Cebu, Philippines
Phone: +63 (0)32 254 6641
photo by george ruiz (CC BY 2.0) modified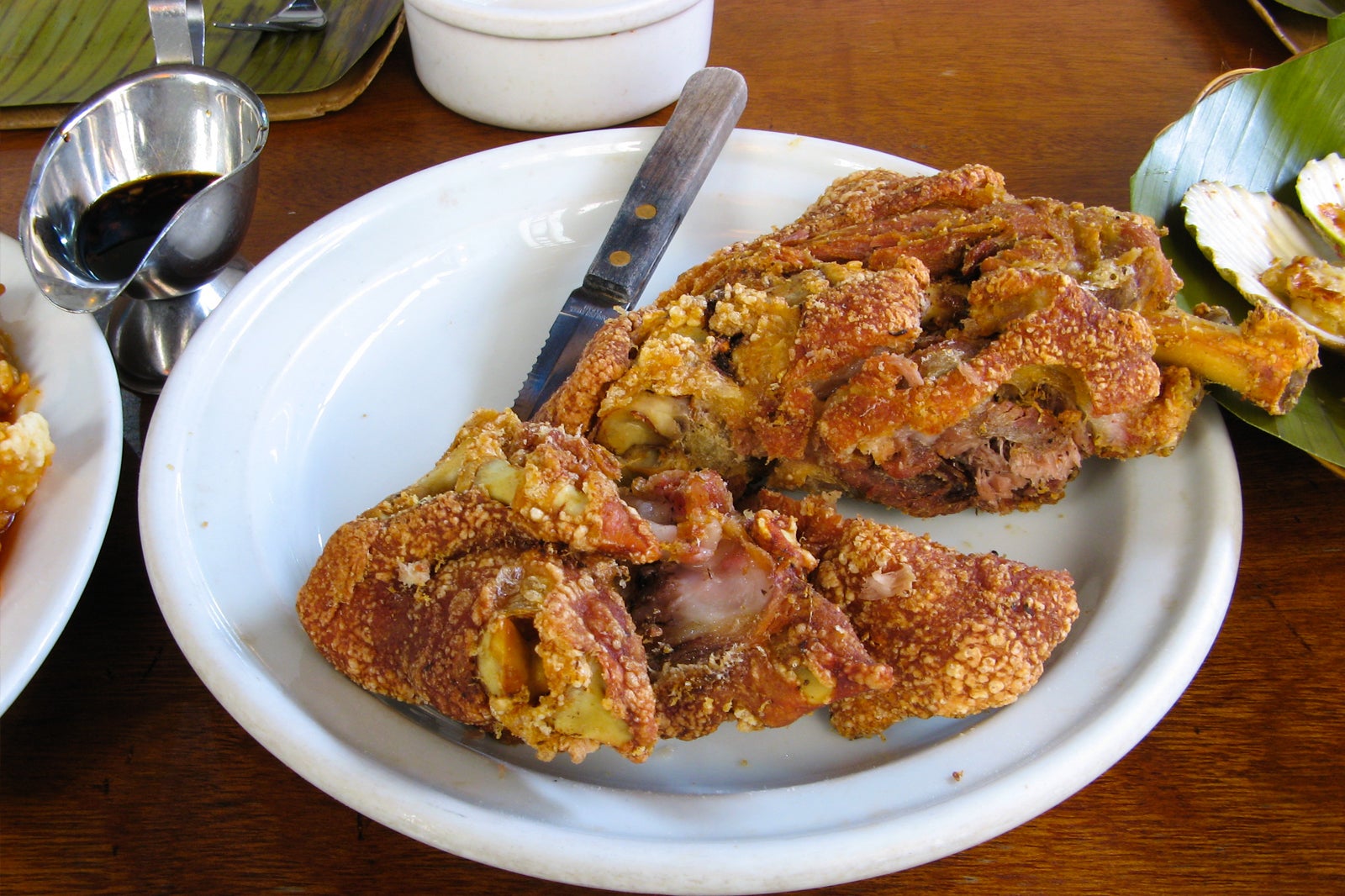 If you're looking for authentic Filipino food, head to Golden Cowrie Native Restaurant and you won't be disappointed. The speciality dish is adobong tahong (a spicy mussel dish), but their lechon is also good and the crispy pata is worth a try. The restaurant also offers set menus for groups of 4 to 8 people. Golden Cowrie has several branches around Cebu including one at SM City Cebu mall and another near Fuente Osmeña Circle.
Location: 42 Salinas Dr, Cebu City, 6000 Cebu, Philippines
Open: Daily from 11am to 2pm and 5pm to 10pm
Phone: +63 (0)32 233 4243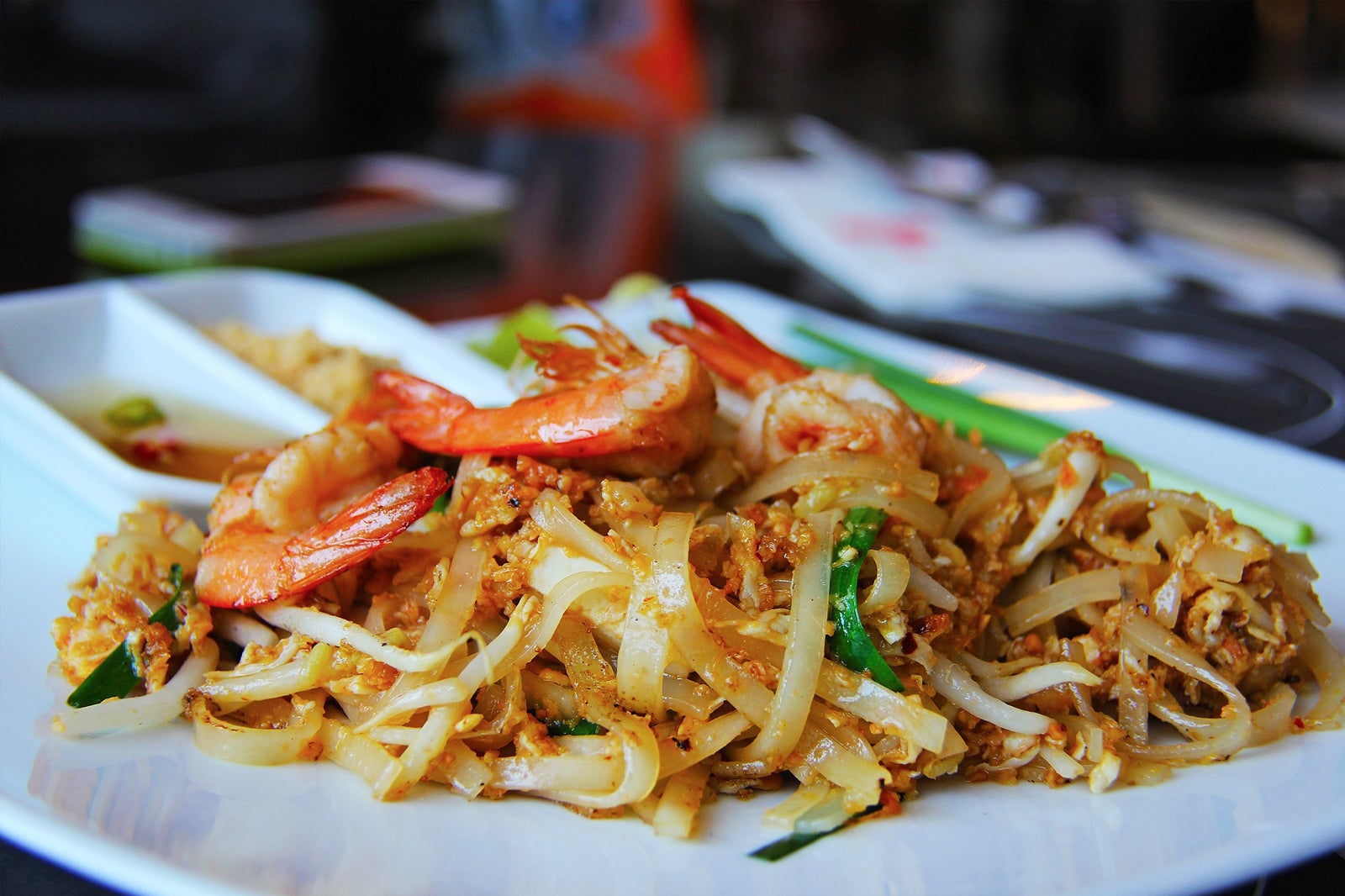 Lemon Grass Restaurant offers mainly Thai and Vietnamese dishes and some other Asian cuisine. Try som tam (papaya salad), pad Thai (Thai-style fried noodles), and tom yam soup (spicy soup). The friendly staff and good service are major pluses. There are a few branches around Cebu, including one in Ayala Food and Entertainment Centre and another in SM Seaside City Cebu.
Location: Ayala Center Cebu, Level 1, The Terraces, Cebu City, 6000 Cebu, Philippines
Open: Daily from 10am to 10pm
Phone: +63 (0)32 233 8601