10 Best Things to Do in Porto
What is Porto Most Famous For?
Some of the best things to do in Porto showcase the city's rich history – you'll find one of the world's most famous port wine cellars, dozens of ancient churches, and world heritage sites. Its architecture is a mix of gothic, baroque and modernist styles, and the winding cobbled streets of Old Town give the city a unique charm.
With such a diverse range of sights to see and things to do, it's no wonder Porto is fast becoming one of Western Europe's most respected tourist destinations. While you're here, try local dishes, view the iconic stately bridges, explore the characterful districts and treat yourself to some of the world's finest port wines to end your day. Here's our list of sights to see and things to do you should squeeze into your trip in Porto.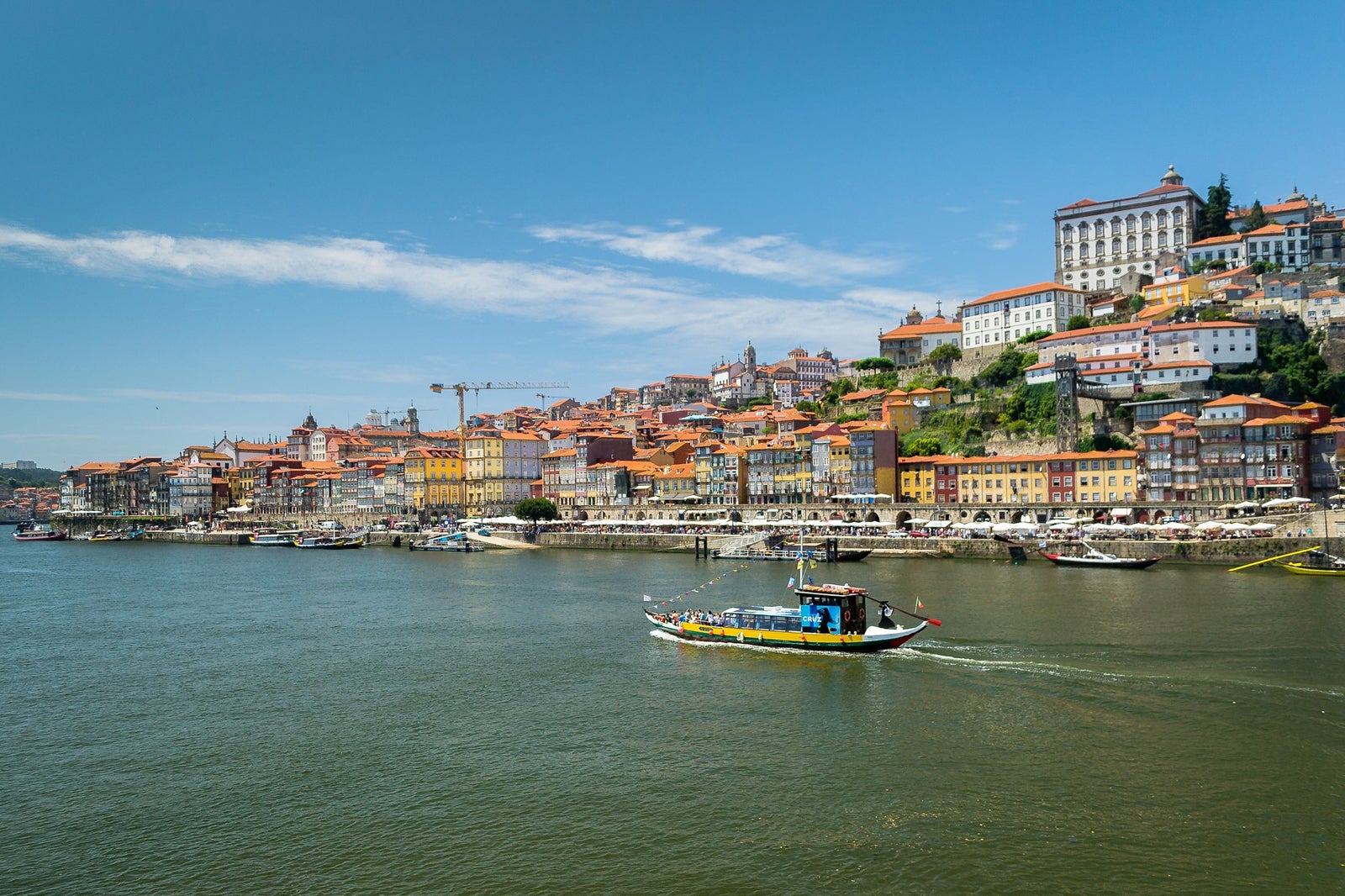 Start the day at Cais da Ribeira
Glimpse the city's charm from the river
Porto's riverside Cais da Ribeira may be a little chaotic, but you can enjoy wonderful views of the river without having to jostle with crowds in the morning. You'll find cafés, bars and restaurants hidden around every corner, and plenty of tourist boards give you an insight into the area's rich history. Walk through the arcades to view the pastel-painted houses, but be prepared for steep streets and lots of stairways.
Cais da Ribeira offers photo opportunities of the iconic Dom Luís I Bridge, which dates back to 1886. You can walk over the bridge to enjoy stunning views of the Cais da Ribeira from above. You can also book a river tour from the Cais de Ribeira to look at the landmarks that line the northern banks.
Location: Cais da Ribeira, Porto, Portugal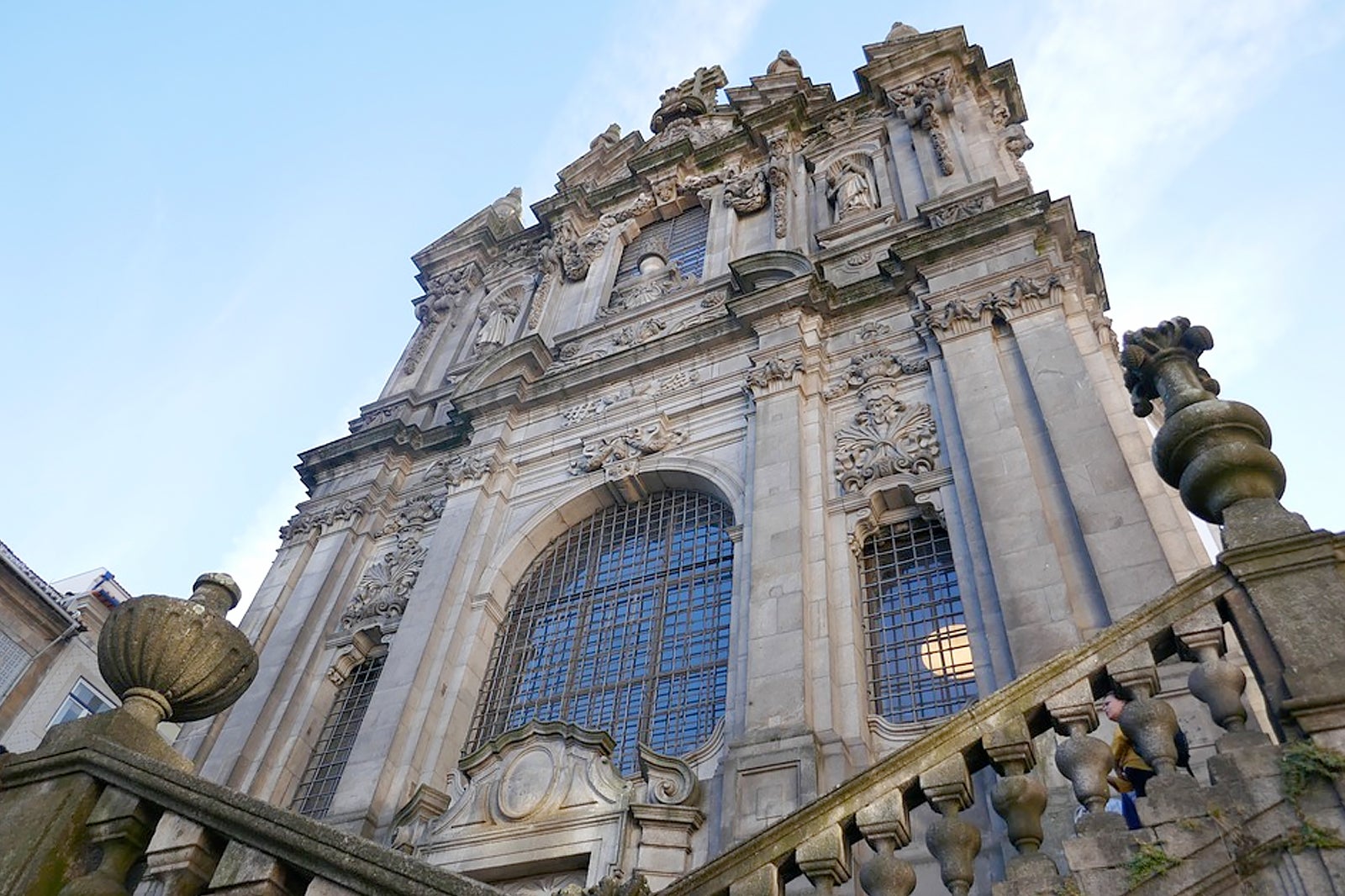 Observe city views from Clérigos Church Tower
Climb 240 steps to view Porto from above
With a height of 75.6 metres, Clérigos Church is still visible from most parts of Porto. The church's exterior features beautiful carvings, many of which date back to 1763 when this iconic place of worship was first constructed. While the church is a must-visit landmark itself, you can also observe panoramic views of Porto by climbing to the top.
You might have to wait in long queues and climb an exhausting 240 steps to reach the viewpoint, but the rewarding sights of the city are well worth it. Get there early to avoid waiting in line for hours.
Location: R. de São Filipe de Nery, 4050-546 Porto, Portugal
Open: Daily from 9am to 7pm
Phone: +351 22 014 5489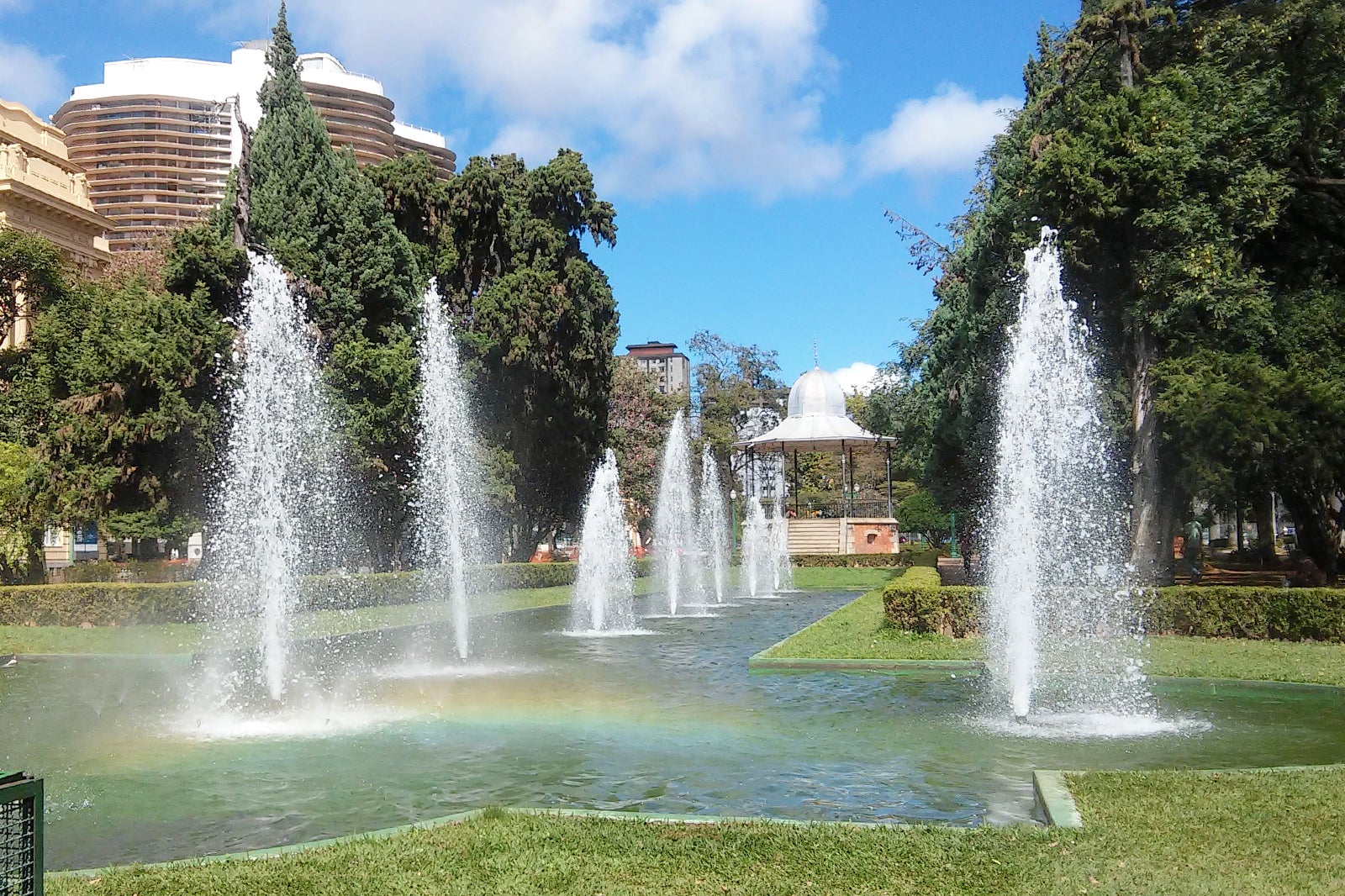 Visit the neighbourhood around Praça da Liberdade
Upmarket buildings and designer boutiques surround this square
Praça da Liberdade (Liberty Square) links the old part of Porto to the new. The streets around the square are surrounded by some of the most upmarket buildings in the city, which were built in the 18th and 19th centuries. If you want to stock up on designer clothes and enjoy fine dining, this is the place to go, but simply walking around to view the magnificent modernist structures makes the neighbourhood worth a visit.
In the middle of the square, you'll see a 19th-century statue of King Peter IV holding the constitution. Landmarks such as Porto Cathedral, Rua Santa Catarina (arguably Porto's best high street) and Clérigos Church are less than 500 metres away.
Location: Praça da Liberdade, Liberdade Square, Porto, Portugal
photo by MICHELLE TAMIETTI (CC BY 3.0) modified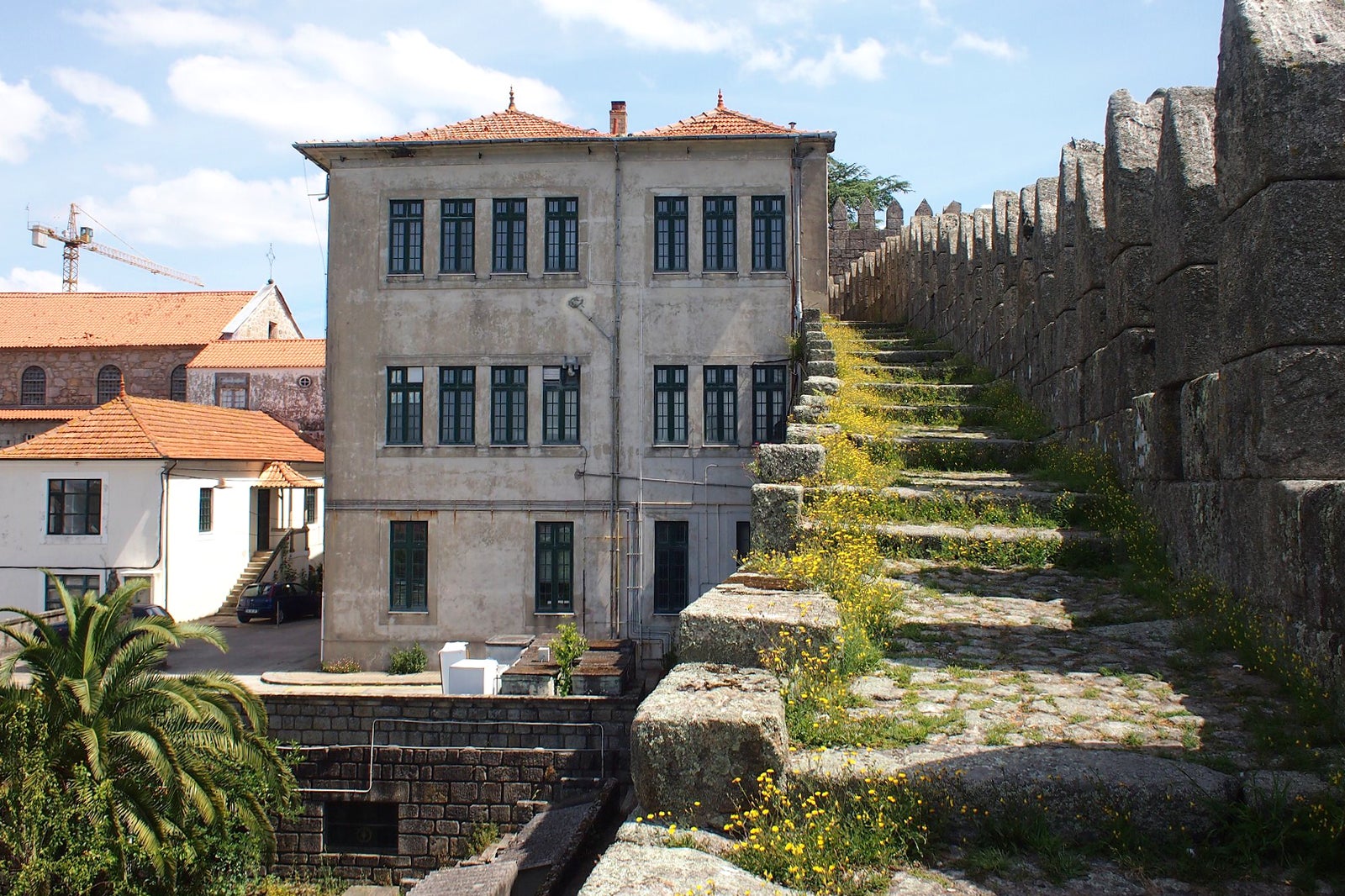 Walk along Porto's Muralha Fernandina
This UNESCO-protected wall guarded Porto in the 14th century
Even though it's part of Porto's World Heritage Site, the Muralha Fernandina (Fernandina Wall) is surprisingly underappreciated. You can walk along a section of this ancient wall to relish views of Porto's old town and get up to speed with the city's medieval history by reading the numerous UNESCO signs. It's also arguably the best place to observe the Douro River.
The best-preserved section of the wall is a short walk from Dom Luís I Bridge. If you just want to photograph the wall, the bridge offers an unobstructed view, but you might find you're one of the few people trekking the wall and its fortifications during your visit.
Location: Escadas do Caminho Novo 17, 4050-431 Porto, Portugal
Open: Daily from 9am to 7pm
photo by spacetrash (CC BY 2.0) modified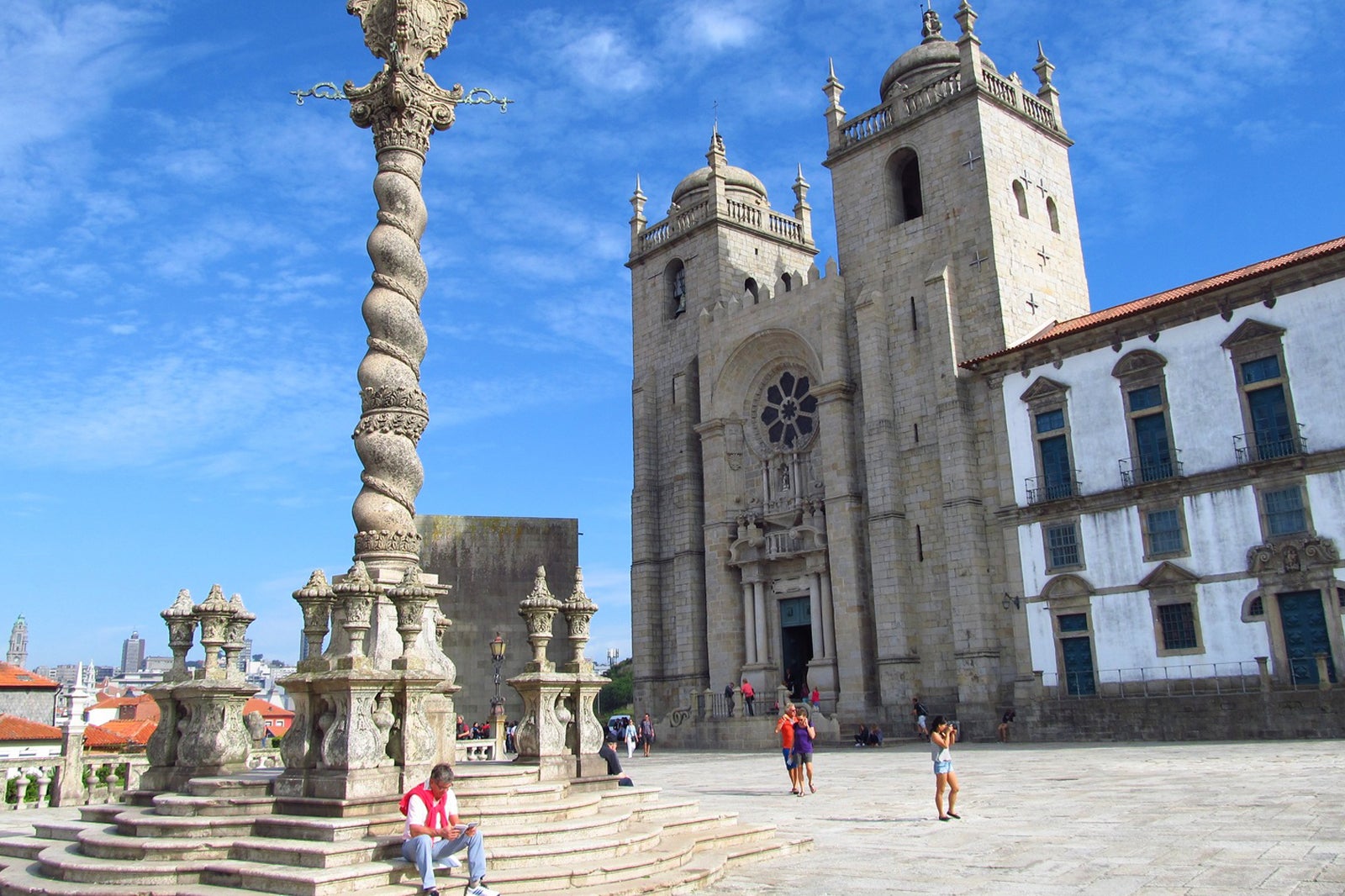 Must-See: Porto Cathedral
Porto's iconic place of worship dates back to the 12th century
Though this landmark has undergone plenty of renovations over the years, Porto Cathedral retains much of its 12th century architecture, including its arrow loops, buttresses and crenellations that highlight its previous defensive role. Just outside the cathedral is the Terreiro da Sé, where you can overlook the old part of Porto, the rooftops of its medieval buildings and landmarks such as Clérigos Church.
Take a look inside Porto Cathedral to view opulent decorations and the 17th-century Baroque redesign. You might want to wear appropriate clothing as the building still serves as a place of worship for the locals.
Location: Terreiro da Sé, 4050-573 Porto, Portugal
Open: Daily from 9am to 7pm
Phone: +351 22 205 9028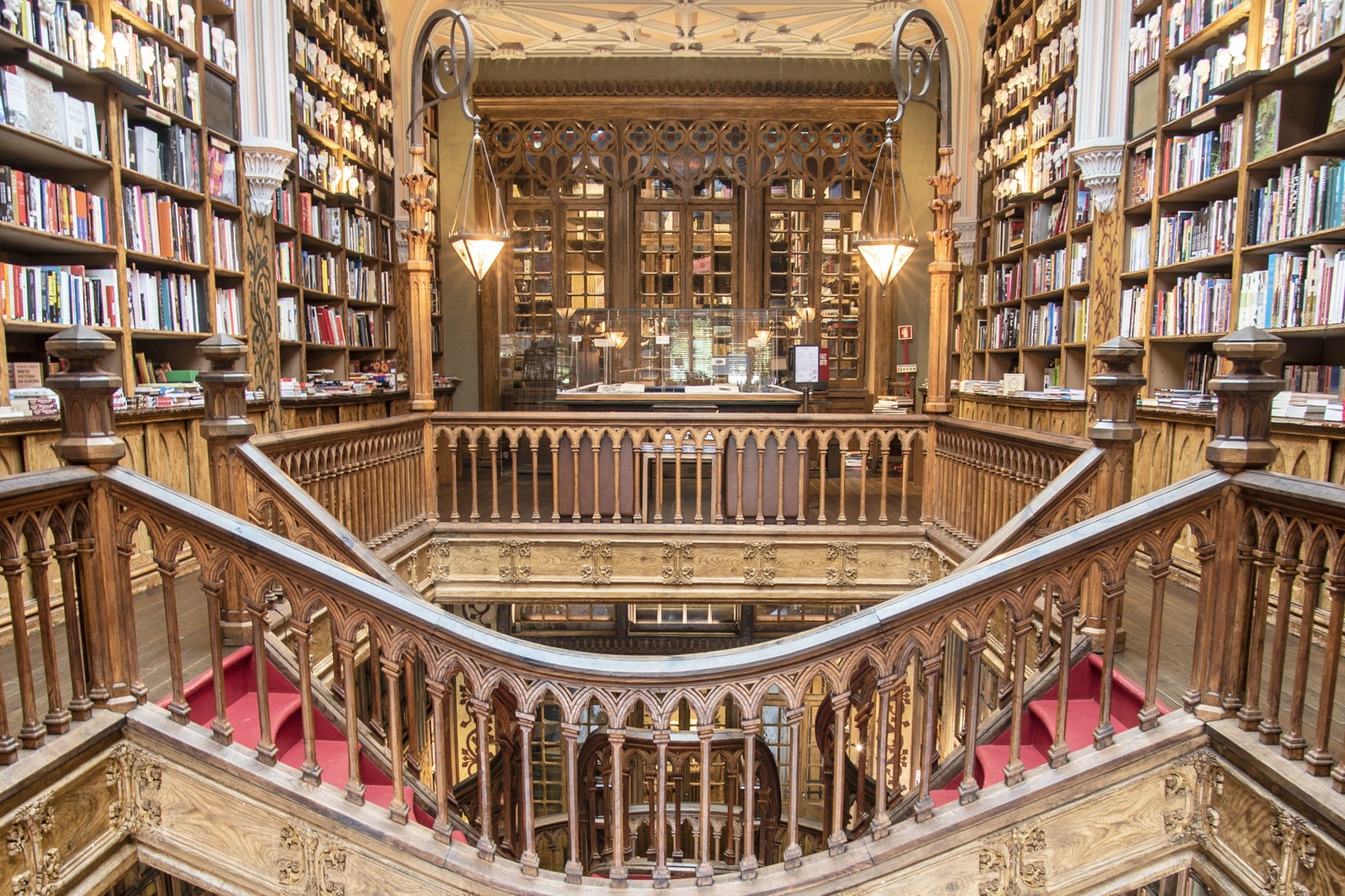 Shop for books at Livraria Lello
This delightful bookshop made a fan out of J.K. Rowling
Head to Rua das Carmelitas and stop at number 144 to browse thousands of books in one of Porto's most famous bookstores. The shop's beautiful interior also attracts many visitors – the ceiling piping, sinuous wooden staircase and stained-glass skylight give this shop an undeniable charm, and its Gothic traceries, façade and murals complement its Art Nouveau design.
You'll quickly realise why Livraria Lello was one of J.K Rowling's favourite places to visit while she was teaching English in Porto. It's also often touted as one of the world's best bookstores. Bibliophile or not, you shouldn't miss Livraria Lello while spending the day travelling Portugal's second largest city.
Location: R. das Carmelitas 144, 4050-161 Porto, Portugal
Open: Daily from 9.30am to 7pm
Phone: +351 22 200 2037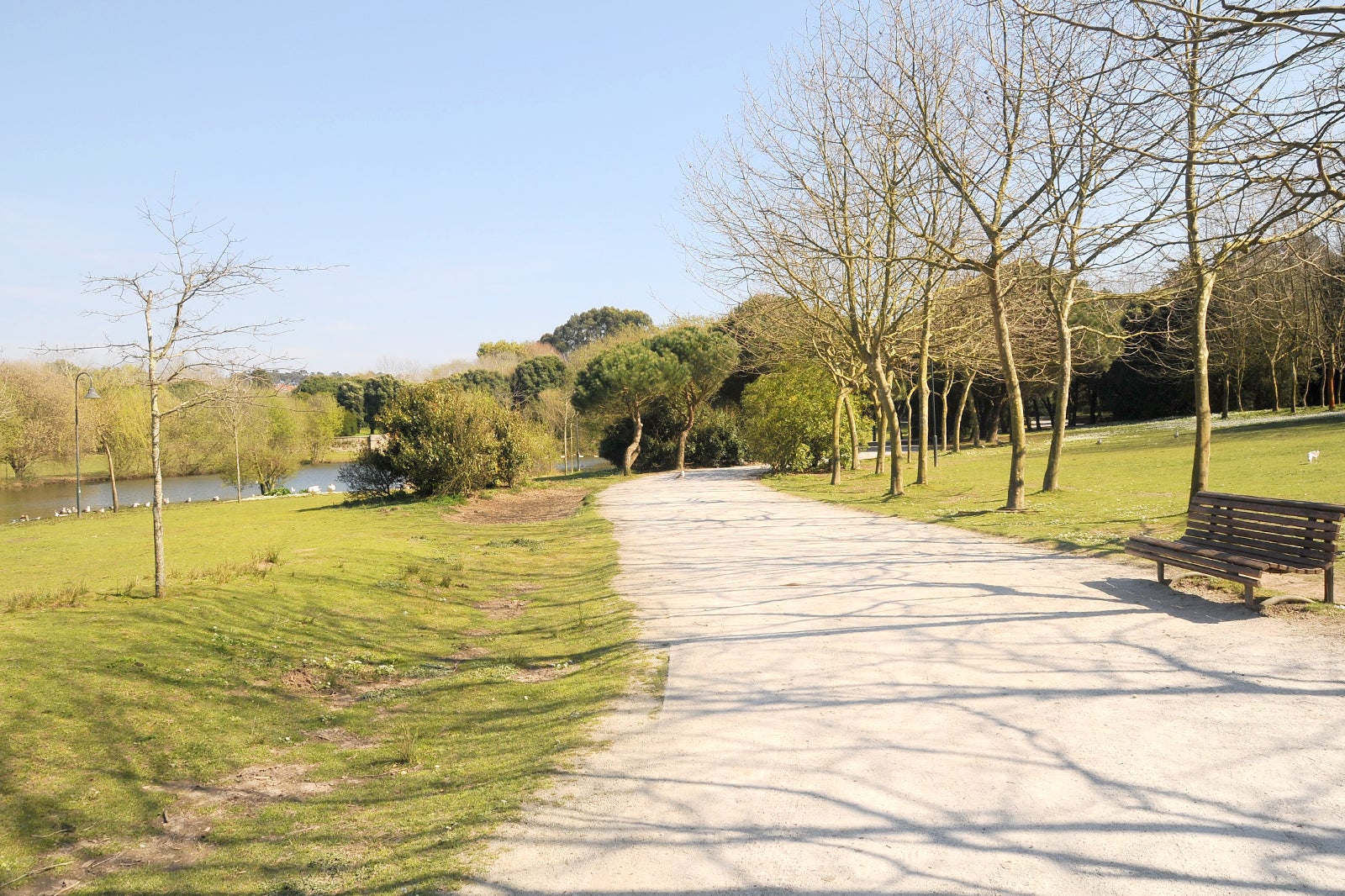 Check out Porto's picnic spots
The city has many green spaces with postcard-perfect views
Parque de Cidade is Porto's largest green space, spread across 83 hectares, meaning you won't struggle to find room to lay down a blanket and enjoy a picnic in the sun. Throughout the park are rectangular granite stones that appear similar to ancient foundations. The locals often cycle through the park en route to hotspots such as Forte de São Francisco Xavier and the Praia do Matosinhos beach.
Though not as large as Parque de Cidade, Crystal Palace Gardens is a little more exotic and offers views of the Douro River and Luís I Bridge. Reaching the gardens requires a bit of a hike, but the rewards include sights of tree-lined waterways, a domed pavilion and sculptured topiary.
photo by Joseolgon (CC BY-SA 4.0) modified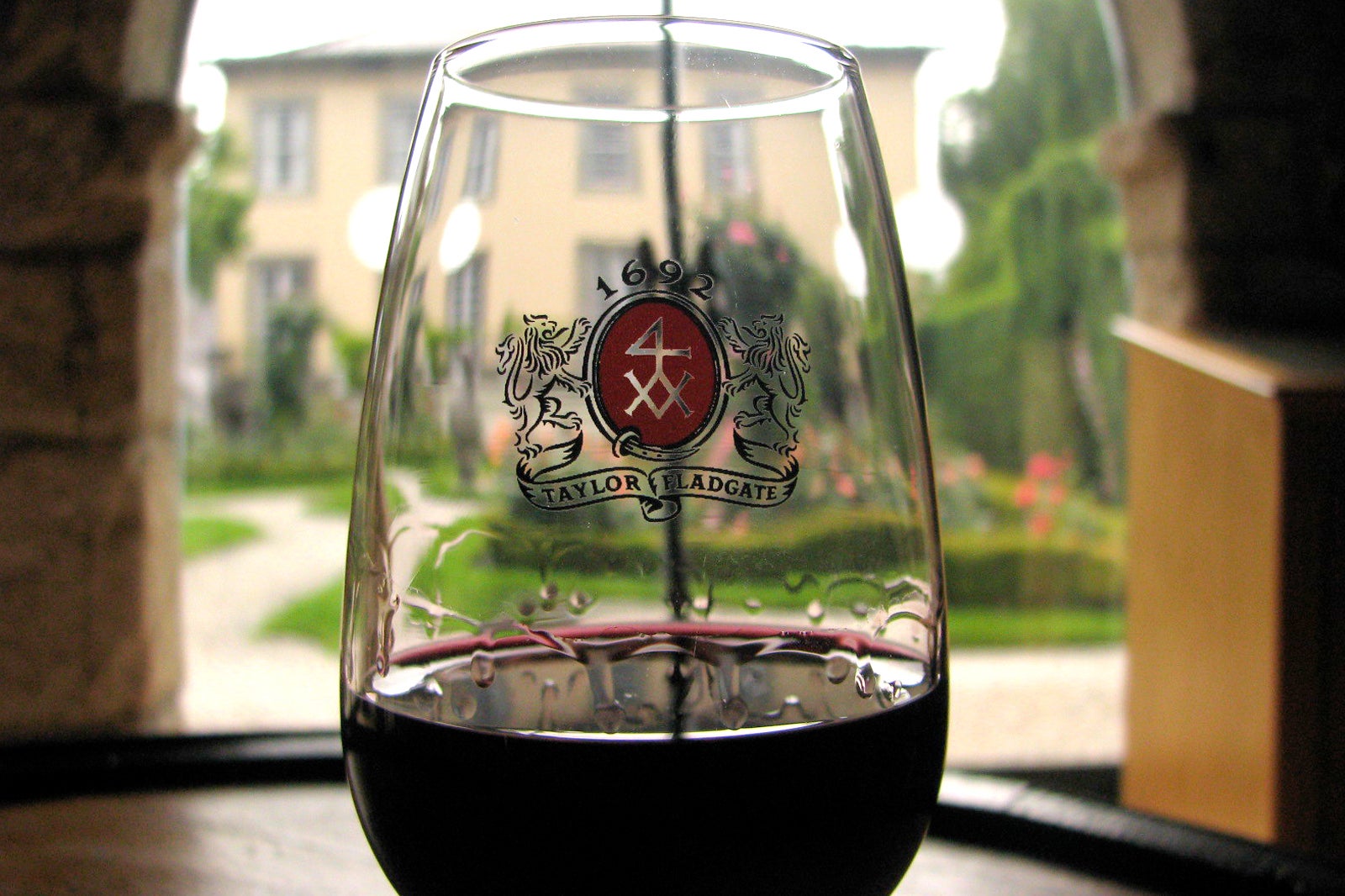 Try port
Visit Porto's oldest wine cellar
A visit to Porto isn't complete without a sampling of the city's famous port wine, and there are plenty of wine cellars offering tours daily. The most famous cellars are located in the city of Vila Nova de Gaia, which is separated from Porto by the Douro River. Taylor's Port is the city's oldest and most widely-known producer, and its cellar is open to tourists year-round.
By visiting the cellar, which is also a museum offering guided tours, you can taste vintage ports, immerse yourself in the history of the beverage and grab a bite to eat in its on-site restaurant. The museum remains open until 6pm, but head there no later than 3.30pm so that you don't miss any of the tour material (and tasting session).
Location: Rua do Choupelo 250, 4400-088 Vila Nova de Gaia, Portugal
Open: Daily from 10am to 6pm
Phone: +351 223 772 973
photo by Bonnie (CC BY-SA 2.0) modified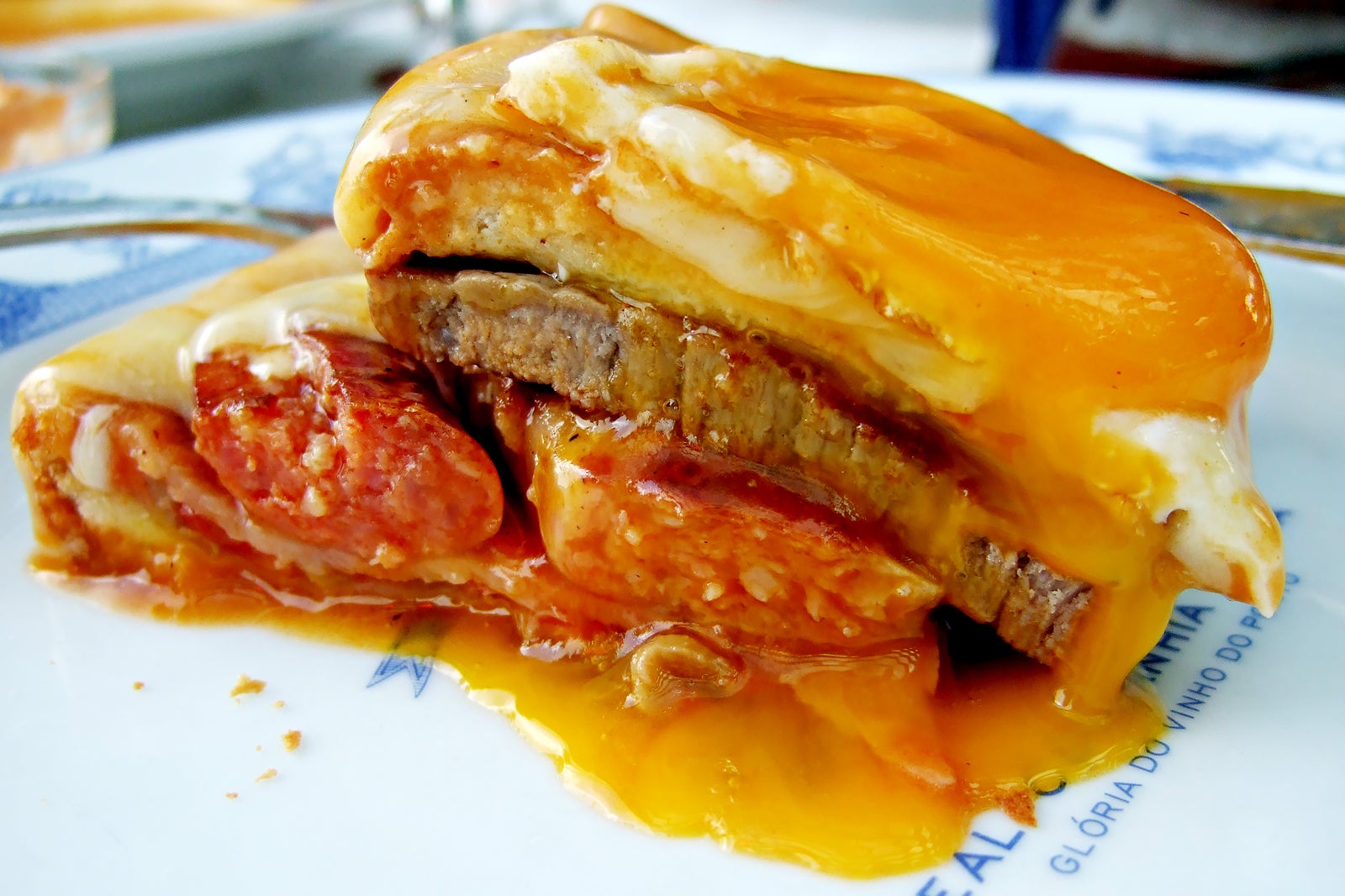 Dine on authentic local delights
Taste Porto's famous sandwiches, seafood and meat dishes
Porto's cuisine is informed by the isolated mountains of the Trás-os-Montes, the Douro Valley hillsides and the mild Atlantic Ocean. The francesinha sandwich contains steak, ham and sausages, perfect for pork lovers. It's covered with melted cheese and served with an egg on top, with a thick tomato and beer sauce that gives it a distinctive flavour.
Tripe may not have the best ring to it, but the tripas à moda do Porto – a stew of smoked meats, white beans and cow tripe – is a local favourite. If you want to try what many people consider Porto's official dish, head to Casa Nanda, a traditional restaurant when you can mingle with the Portuguese and taste other authentic delicacies, such as alheira sausages and bacalhau (dried and salted cod).
Location: Rua da Alegria 394, 4000-346 Porto, Portugal
Open: Tuesday–Sunday from 12.15pm to 3pm and from 7pm to 10pm (closed on Mondays)
Phone: +351 22 537 0575
photo by Filipe Fortes (CC BY-SA 2.0) modified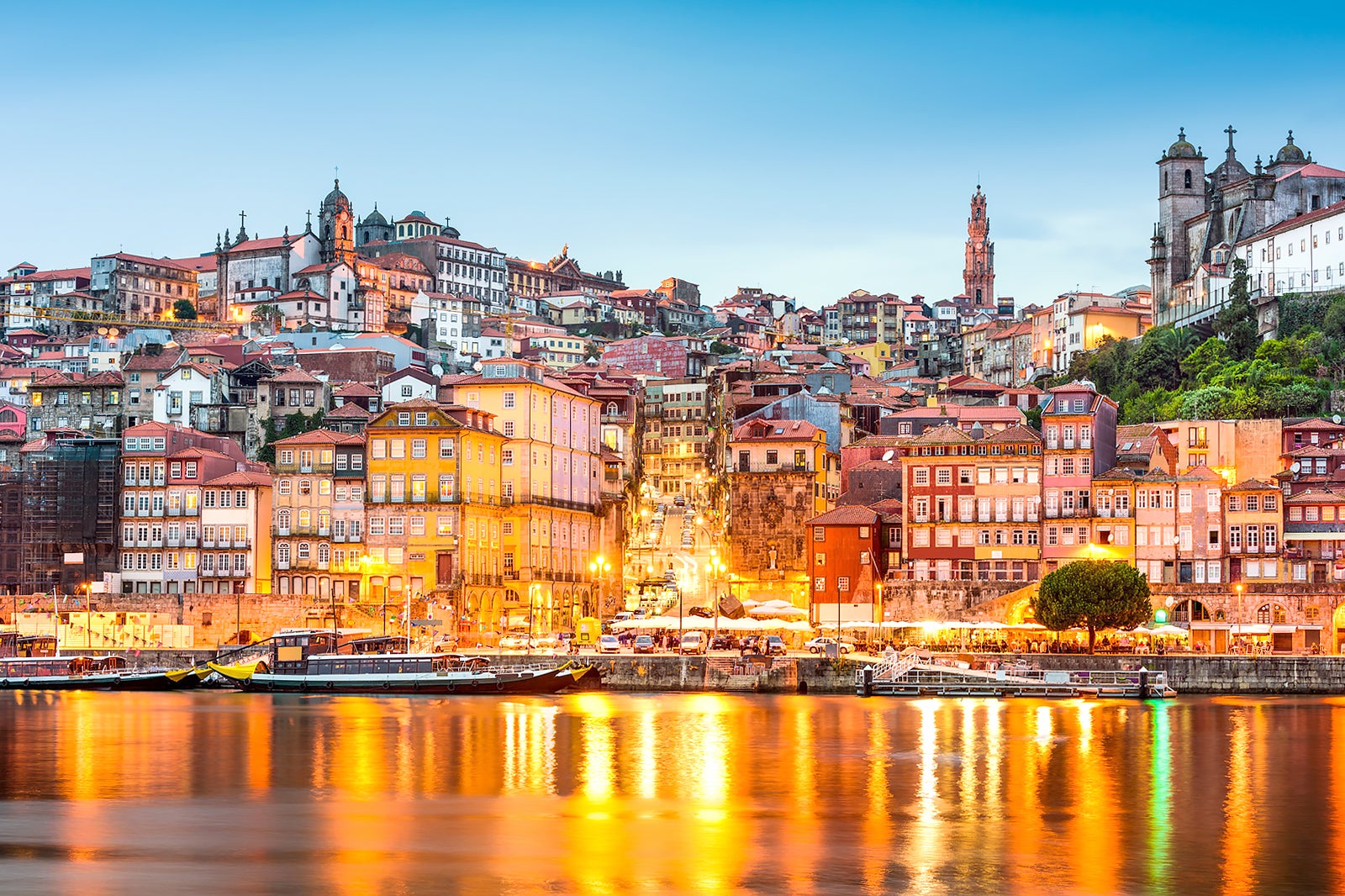 End the day in Downtown Porto
The city's premier nightlife destination
Downtown Porto can be hectic over the weekend, but it's the perfect place to mingle with locals and tourists. It attracts couples, bohemian partygoers, and tourists who don't want to stay inside when street music and dozens of bars bring the area to life at night. Enjoy a boogie in a crowded music bar such as Plano B or Radio Bar, or have a glass (or 2) of local wine at Café Candelabro.
If you want to spend the night away from the bustle of Downtown, head to Ribeira to attend poetry nights, cultural events, concerts, and electronic parties. Ribeira also offers splendid city views for those who want to add a touch of romance to their evening in Porto.
Location: Porto, Portugal
photo by Derrick Brutel (CC BY-SA 2.0) modified