10 Best Things to Do for Couples in Madrid
Madrid's Most Romantic Places
Madrid might be known as a party town, but it's also one of Spain's most romantic cities. Its lush parks and botanical gardens make for romantic bike rides and scenic strolls, while world-class art and priceless artefacts decorate the halls of Madrid's top museums.
Whether you fancy a romantic dinner in a classy restaurant, or an evening out tasting tapas as you move from bar to bar, there's nothing quite like Madrid's lively atmosphere. The Spanish capital offers some of the most delicious dishes in the world. Depending on your tastes, you can sample a wide range of restaurants, cafes, bistros, and bars in each of the city's quarters. Read on for our guide to Madrid's most romantic places.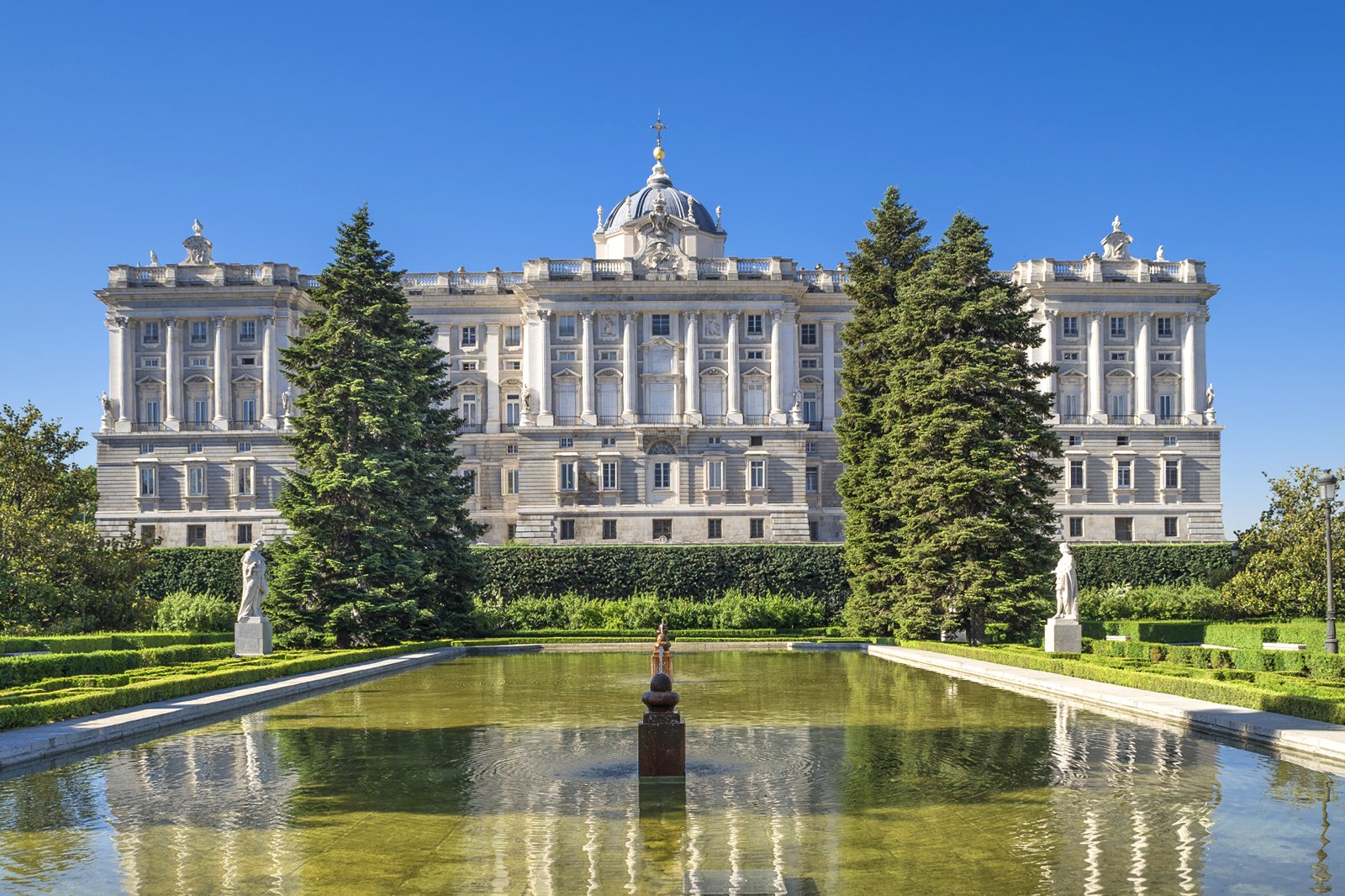 The Royal Palace
See the changing of the guard ceremony every Wednesday and Saturday
The Royal Palace of Madrid is the official home of Spanish royalty, even though it's highly unlikely you will bumping into any family members as they do not actually reside here. Commissioned by King Philip V during the 18th century, this grand structure is a mix of Neoclassical and Baroque architecture.
There are 3,418 rooms in total, including a throne hall, armoury, and Europe's oldest well-preserved royal kitchen. Art lovers can find exquisite paintings by renowned artists such as Luis Morales, Goya, Juan de Flandes, Caravaggio, Velázquez, and Federico Madrazo.
Location: Calle de Bailén, s/n, 28071 Madrid
Open: Winter: Daily from 10am to 6pm. Summer: Daily from 10am to 8pm. The changing of the guard takes place every Wednesday and Saturday from 11am to 2pm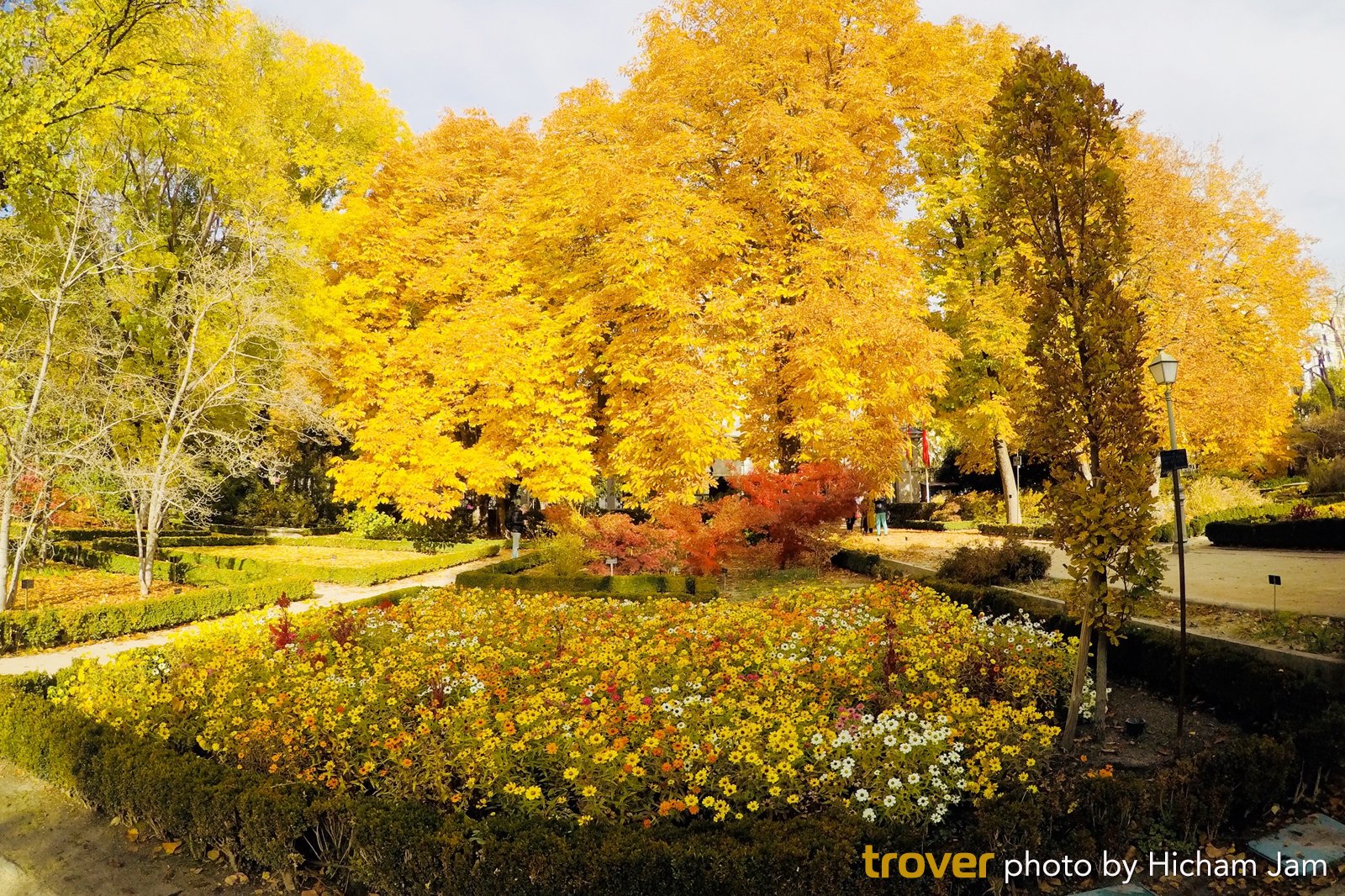 Royal Botanical Garden of Madrid
Visit one of Spain's largest herbariums
The Royal Botanical Garden of Madrid covers 8 hectares of green spaces near Prado Museum in Plaza de Murillo. The garden dates back to 1755 and has over 6,000 different plant species spread out in 4 terraces and 2 greenhouses.
Springtime sees the garden's flowers, such as tulips, lilies, and roses, in full bloom, while the greenhouses housing tropical plants stay open year-round. Visit the garden's herbarium (the largest in Spain) to see about 1 million herbal specimens from around the world, some dating back to the 18th century.
Location: Real Jardín Botánico, Plaza de Murillo, 2, Madrid, Spain
Open: Daily from 10am to 6pm (closing times vary by season)
Phone: +34 914 203 017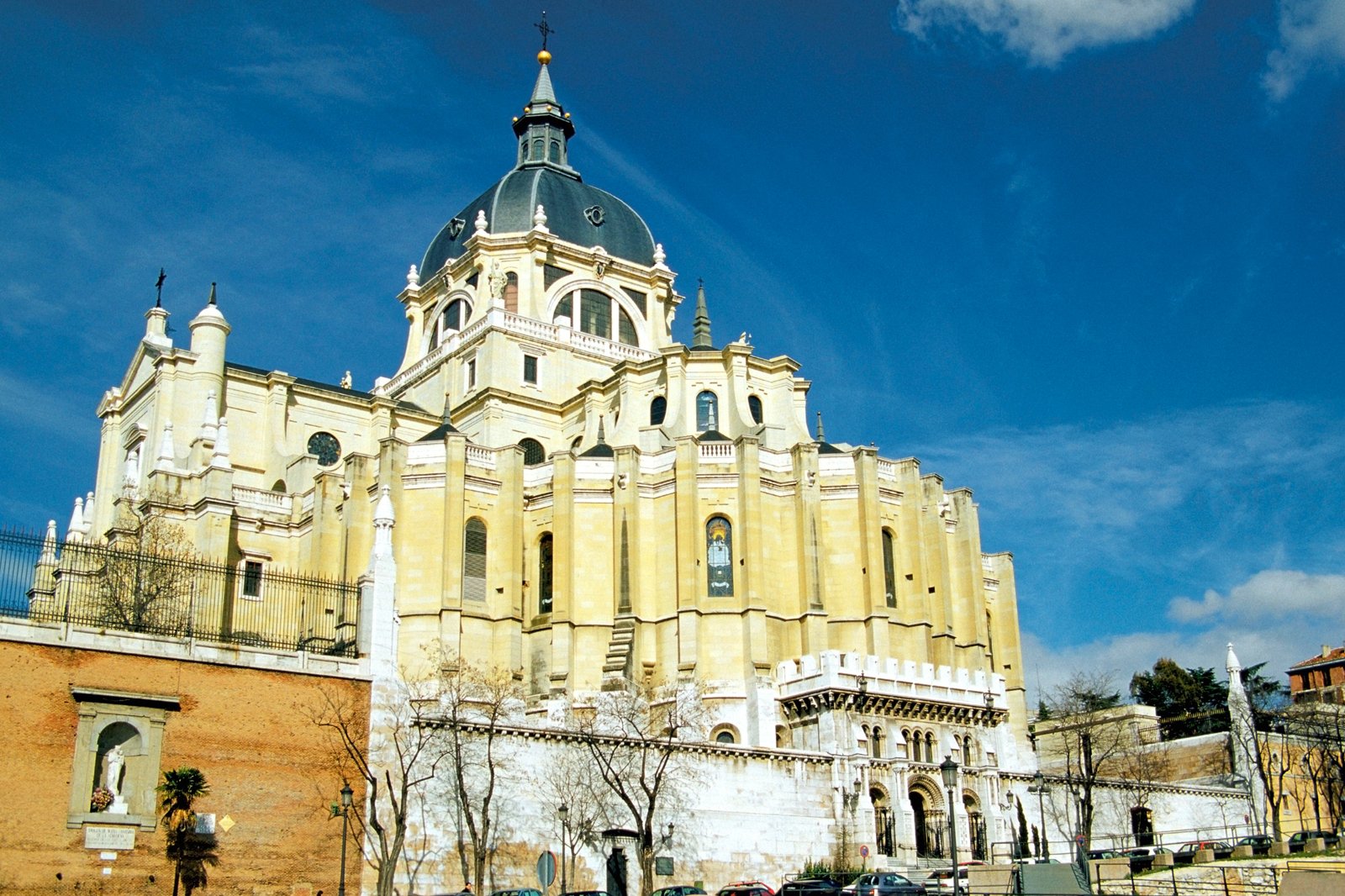 La Almudena Cathedral
See sculptures of the 12 apostles surrounding the cathedral dome
La Almudena Cathedral is a 19th-century church built in the Neoclassical and Gothic Revival styles. It's located along Calle de Bailén, about 700 metres south of The Royal Palace of Madrid. Its Neo-Romanesque crypt features a painting of the Virgen de la Almudena, which dates back to the 16th century.
There's also a museum detailing the church's history. You can enter the cathedral and crypt for free, but access to the museum costs around €6.
Location: Calle de Bailén, 10, 28013 Madrid, Spain
Open: Daily from 9am to 8.30pm (daily from 10am to 9pm during summer)
Phone: +34 91 542 22 00
Couples
Families
Photo
Budget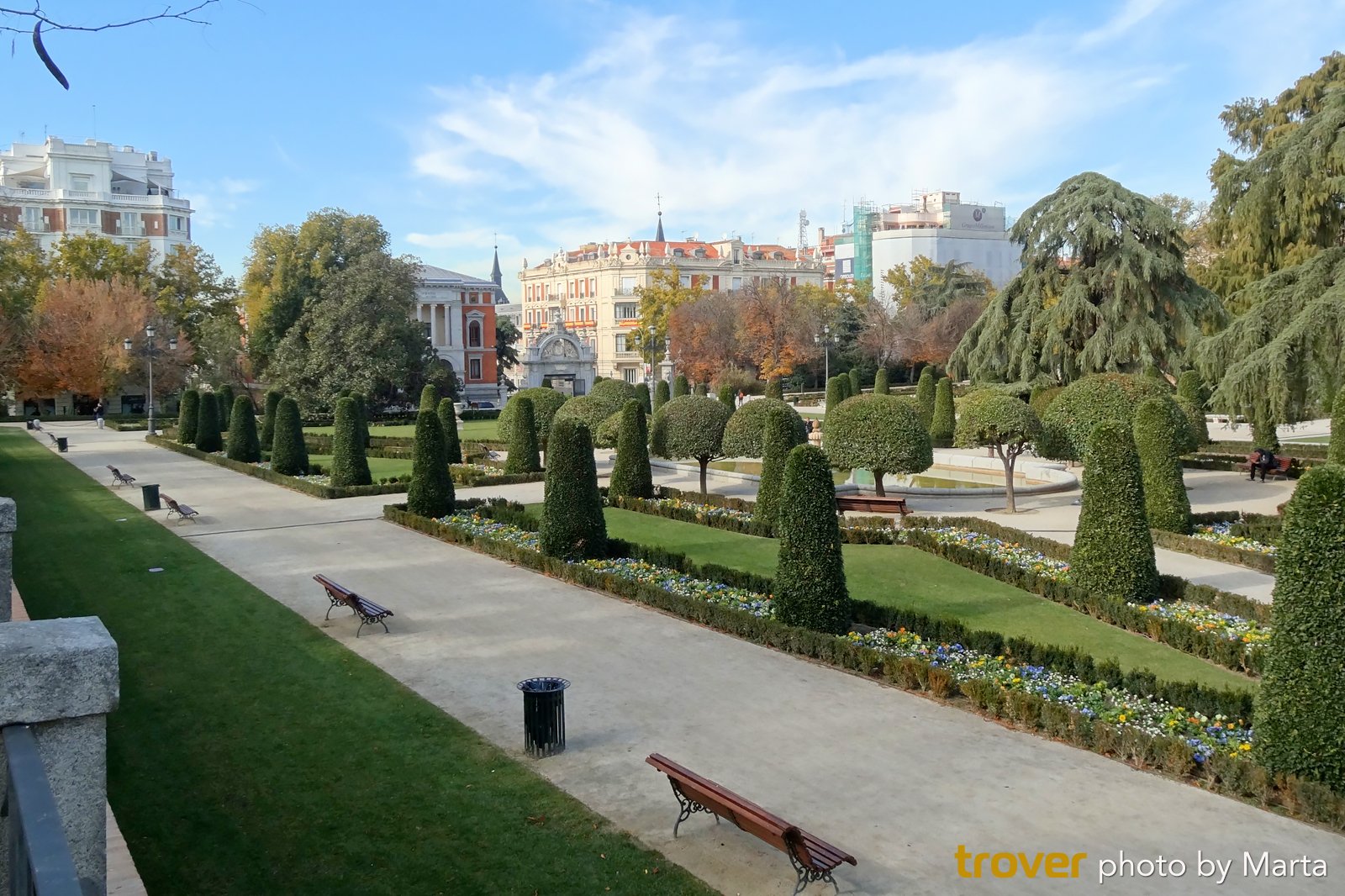 El Retiro Park
Wander down the Paseo de la Argentina in El Retiro Park
El Retiro Park is a vast garden in Plaza de la Independencia. One of its most popular attractions is the Statue Walk, a pathway that's lined with 18th century statues of Spanish royalty. There's a man-made lake next to a monument of Alfonso XII, and you can rent a paddle boat here for a few euro.
Another must-visit in El Retiro Park is the Palacio de Cristal, a greenhouse-like pavilion that was built in 1887. With its timeless setting and colourful flowers, it makes for a gorgeous backdrop if you want to pop the question to your significant other.
Location: Plaza de la Independencia, 7, 28001 Madrid
Couples
Families
Budget
Group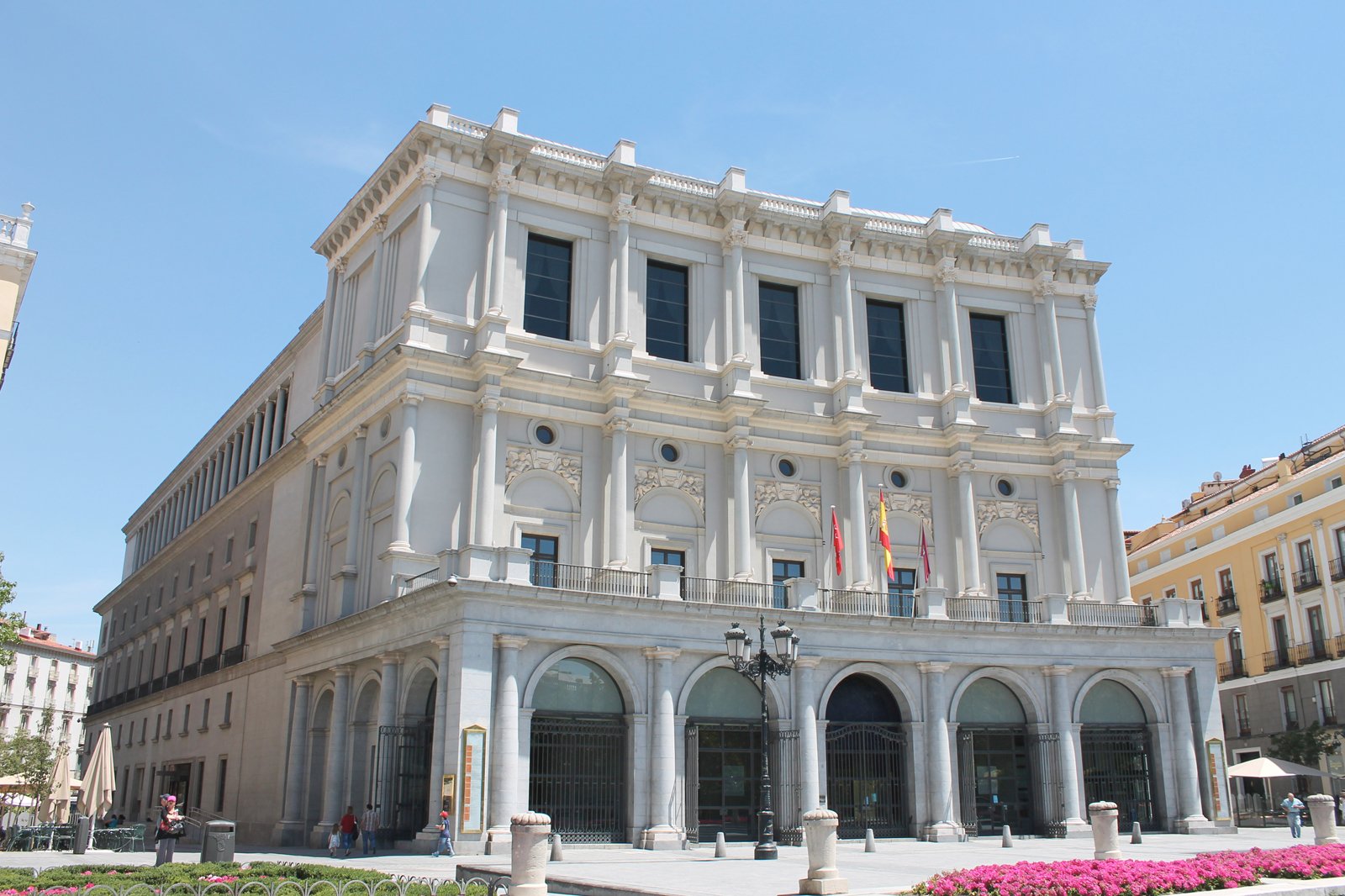 Catch a show at Teatro Real
Madrid's leading opera house since 1818
Teatro Real, founded in 1818, is one of Madrid's oldest opera houses. It showcases world-class performances throughout the year, most of which are home productions or co-productions with other major European opera houses.
You can explore Teatro Real's stage area, workshops, dressing rooms, and rehearsal space through guided tours, which are available every day from 10am to 1pm. The tours are conducted in Spanish, English, French, and German.
Location: Plaza de Isabel II, s/n, 28013 Madrid, Spain
Open: Daily from 10am until late (evening shows start from 8pm)
Phone: +34 902 244 848
photo by Luis García (CC BY-SA 3.0) modified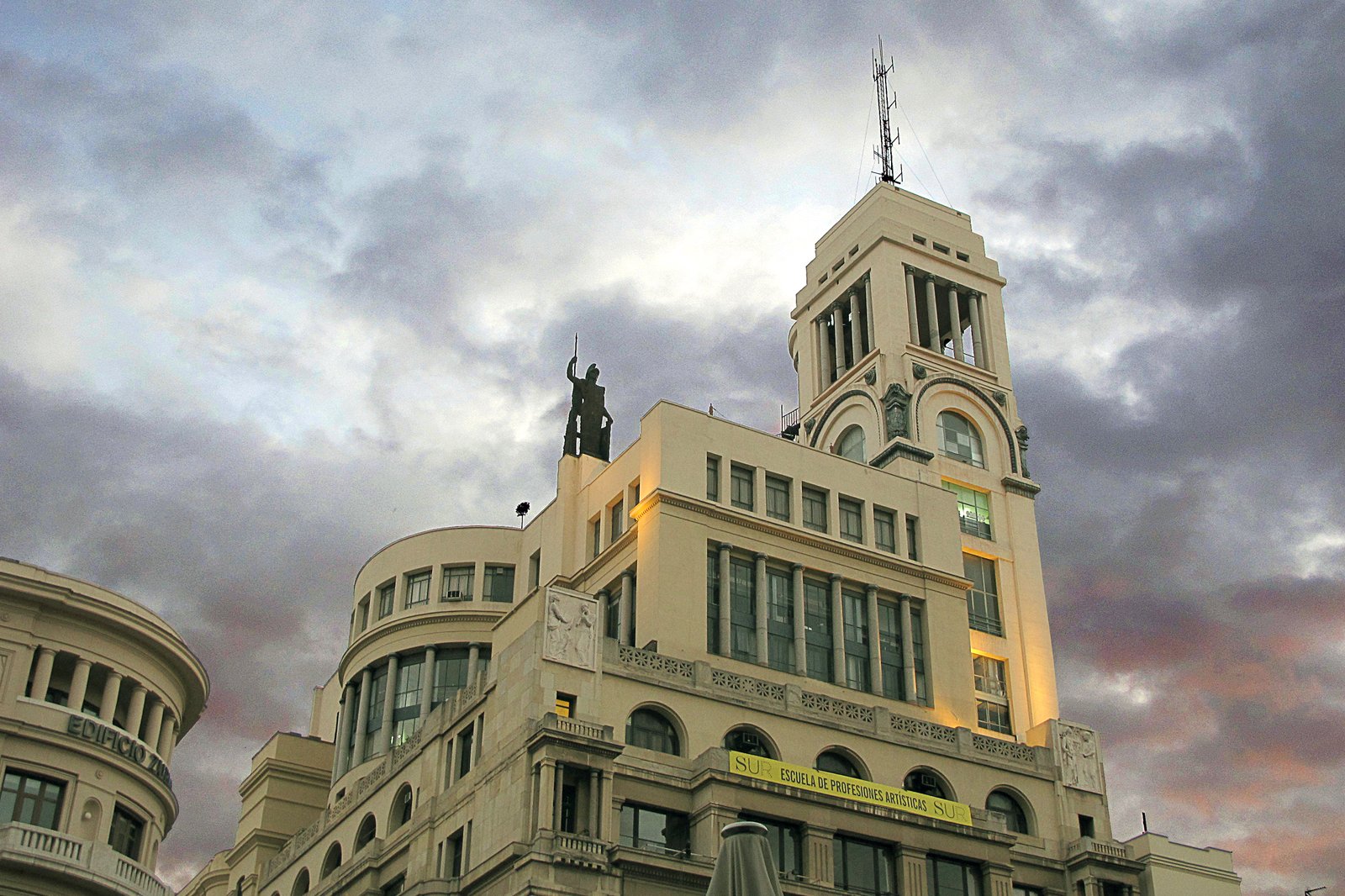 Círculo de Bellas Artes
A romantic viewpoint in central Madrid
Círculo de Bellas Artes is a 19th-century cultural complex hosting events related to art, music, film, and literature. The building has 4 galleries exhibiting about 1,200 works of art by up-and-coming artists from across Europe. There is also a theatre showcasing independent films, as well as year-round workshops and courses for visitors of all ages.
For about €4 per person, you can access the rooftop terrace to enjoy sunset views of Madrid's skyline, where you can spot historical landmarks such as Gran Vía and the Royal Palace. It's possible to order drinks if you're visiting in the summer or spring.
Location: Calle de Alcalá, 42, 28014 Madrid, Spain
Open: Times vary
Phone: +34 913 605 400
photo by jacinta lluch valero (CC BY 2.0) modified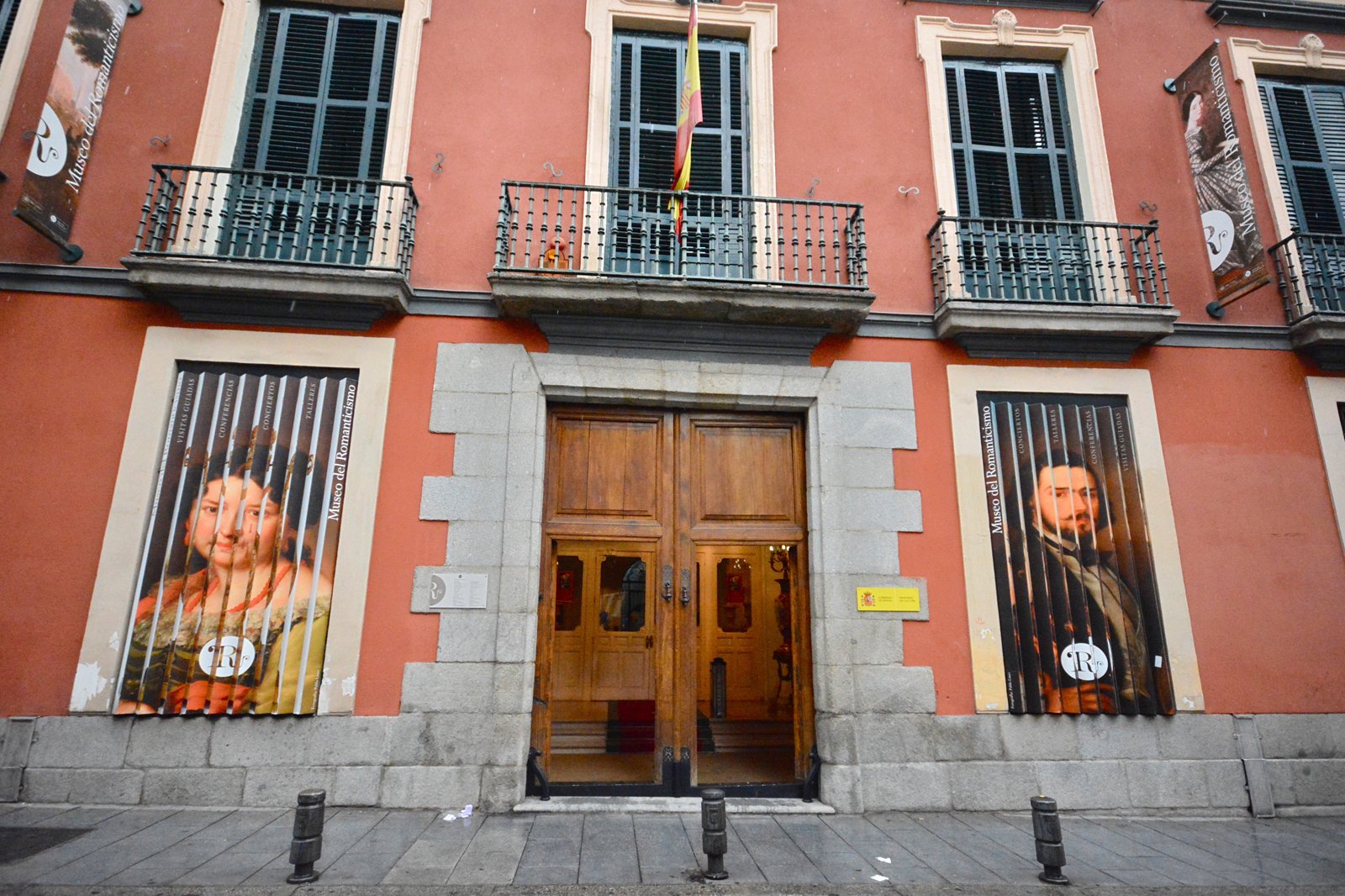 Museo del Romanticismo
Enjoy coffee and pastries at Café del Jardín
Museo del Romanticismo is where you can find over 16,000 artefacts, paintings, and furniture dating back to between 1833 and 1868. The museum occupies the 18th-century palace of the Marquis of Matallana in San Mateo.
Some of its most popular exhibits include masterpieces by Goya, Madrazo, Alenza, and Esquivel, as well as porcelain dolls, pianos, and ornate silverware of Spain's Romantic period. Admission costs about €3, but you can enter the museum for free every Saturday from 2.30pm and on Sundays for the entire day.
Location: Museo del Romanticismo, C/ San Mateo, 13, 28004, Madrid
Open: Tuesday – Saturday from 9.30am to 8.30pm and Sunday from 10.00am to 3.00pm (Tuesday – Saturday from 10am to 4pm and Sunday from 10.00am to 3.00pm in November – April)
Phone: +34 914 481 045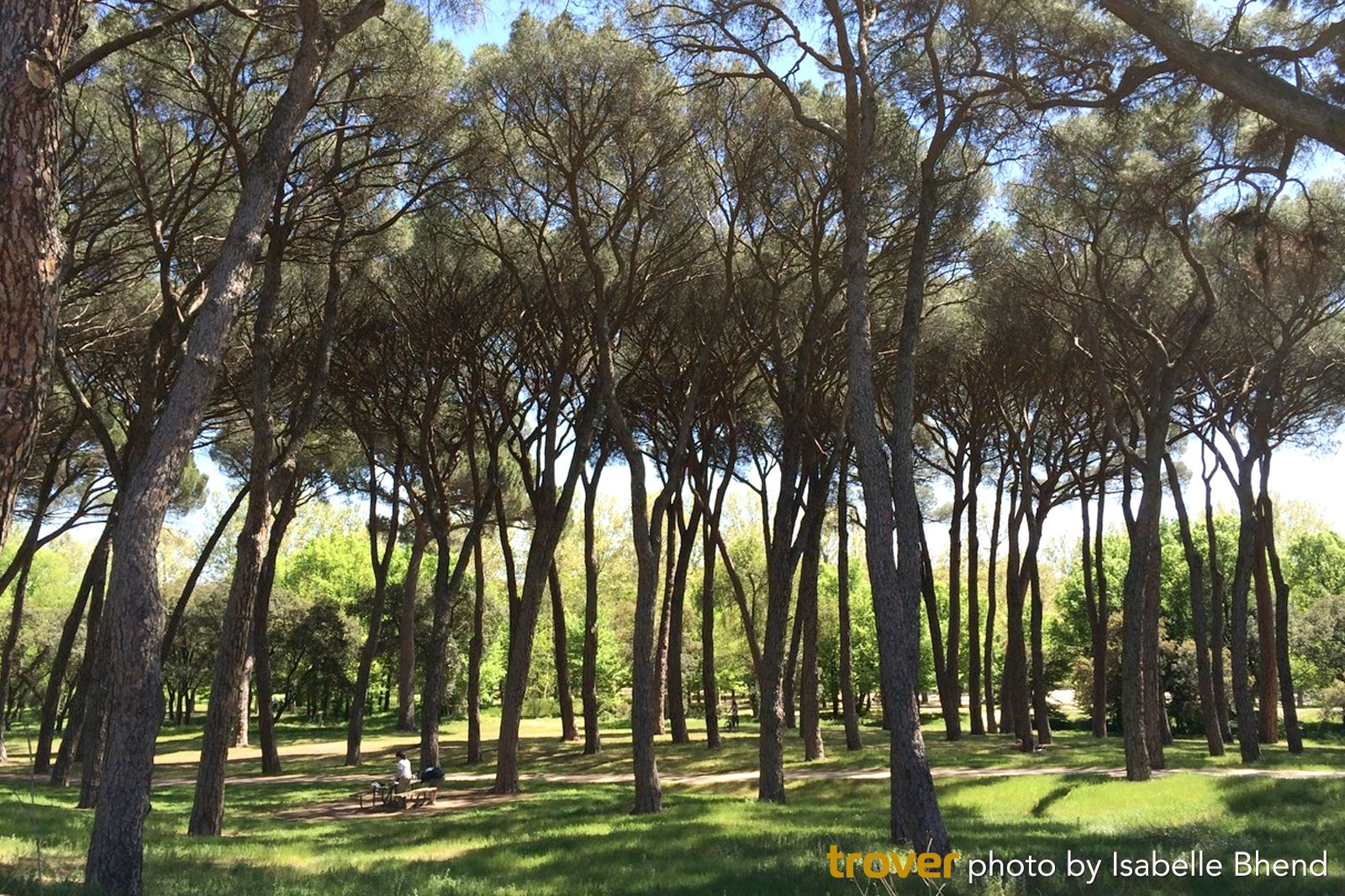 Casa de Campo Park
Enjoy a cable car ride to Madrid's largest park
Madrid's largest city park, Casa de Campo, covers about 17.5 sq km of green space including a central lake. A cable car connects Casa de Campo with Parque del Oeste, offering panoramic views of the city along the way.
The park offers many facilities including picnic tables and playgrounds overlooking the lake. You can also enjoy a variety of sports at the Madrid Arena complex and family-friendly rides at Parque de Atraciones de Madrid amusement park.
Location: Paseo Puerta del Angel, 1, 28011 Madrid, Spain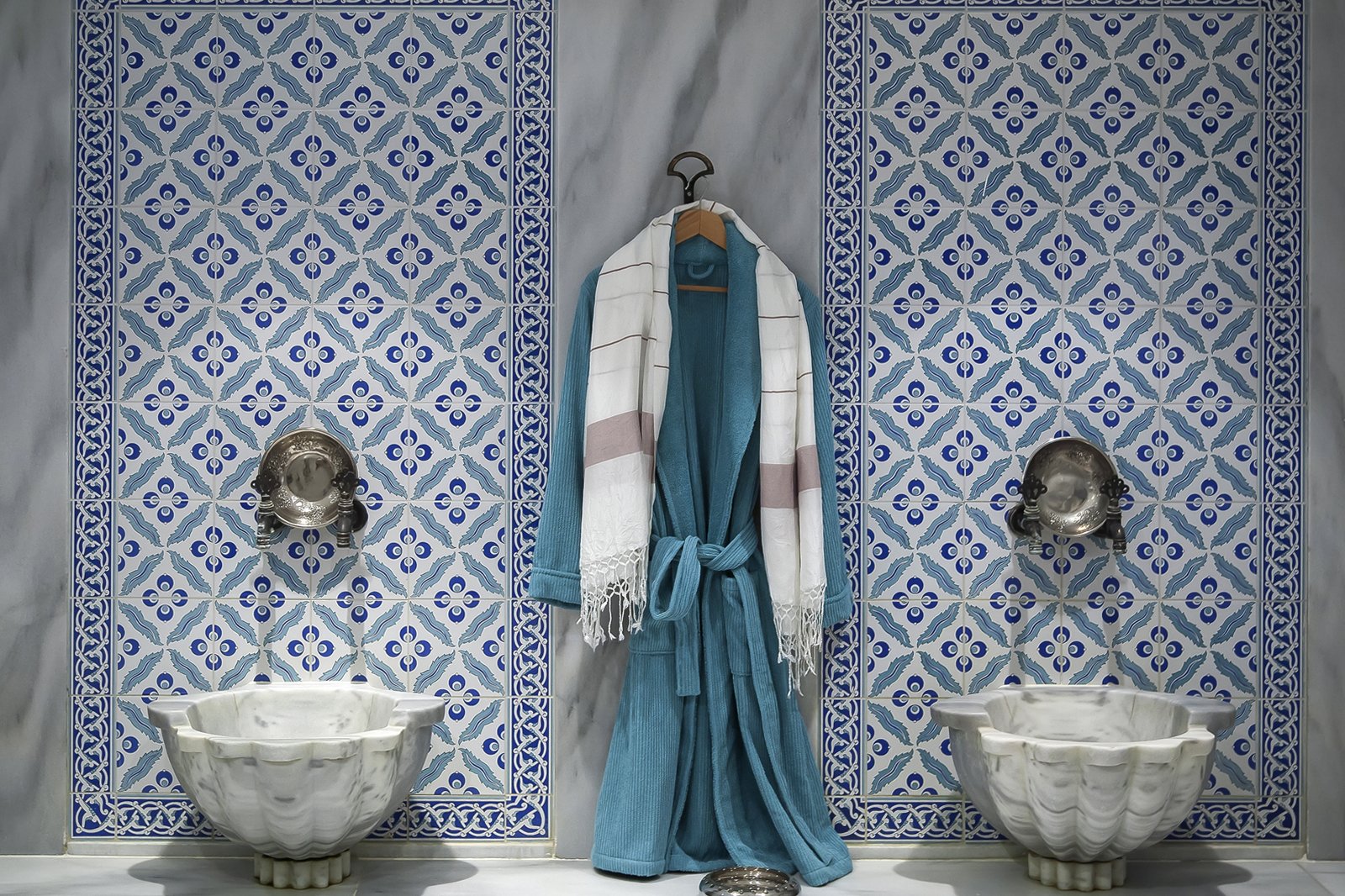 Hammam Al Andalus
Spa day at a Turkish bath
Enjoy thermal baths and spa treatments at Hammam Al Andalus, an authentic hammam (Turkish bathhouse) about a 5-minute walk from Plaza Mayor. It has 3 thermal pools of varying temperatures that are interconnected with candle-lit pathways. It also has steam rooms scented with essential oils and a hot stone table for body scrubs and massages. Treatments start from around €35 for a 90-minute session, and you get unlimited mint tea and water throughout your visit.
Location: Calle de Atocha, 14, 28012 Madrid, Spain
Open: Daily from 10am to 10pm (online booking available every 2 hours)
Phone: +34 914 299 020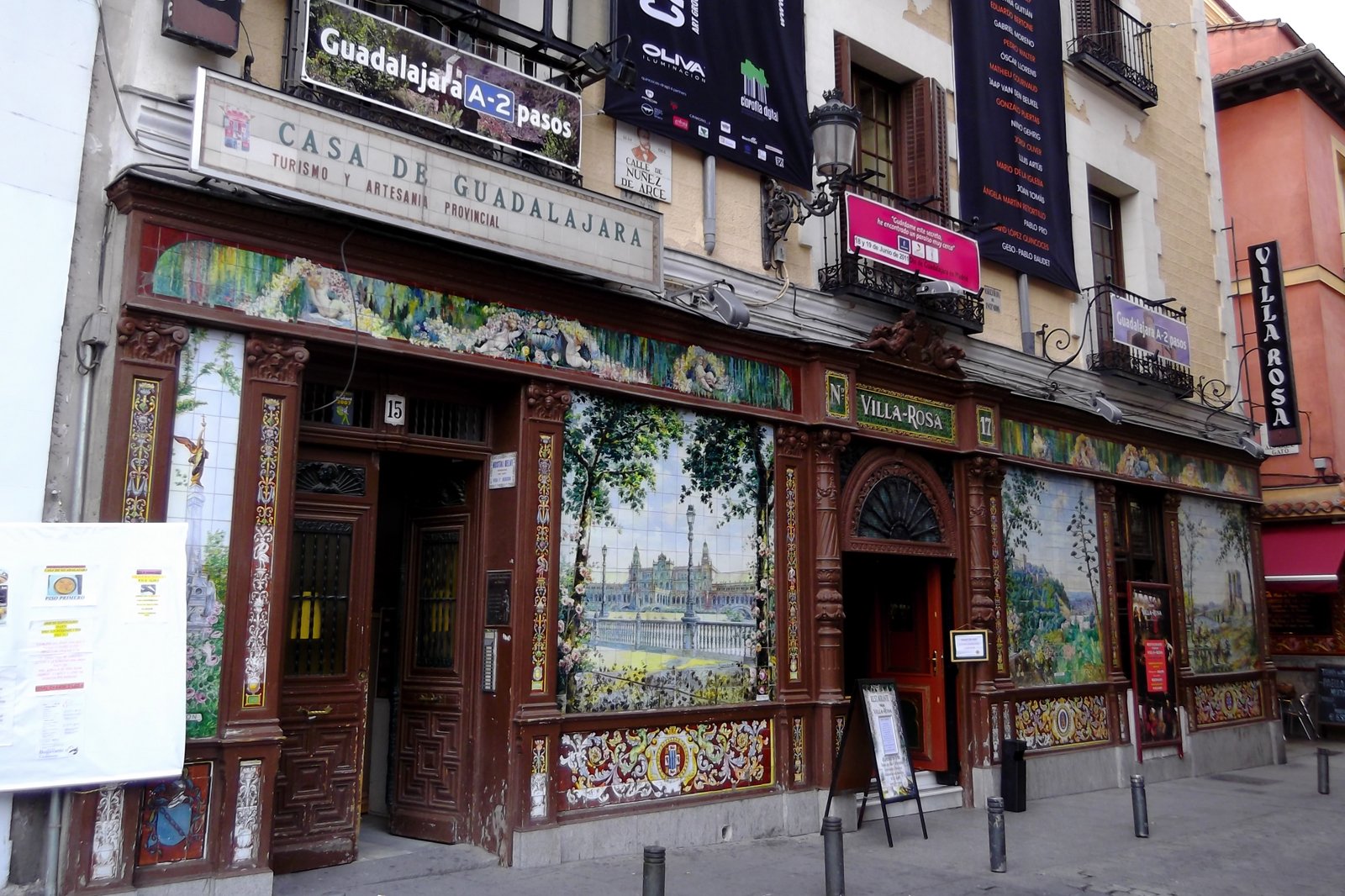 Dinner in Madrid's Literary Quarter
An artistic neighbourhood with traditional taverns and terrace cafés
Madrid's Literary Quarter is an artistic neighbourhood that spans an area between Paseo del Prado and Plaza de Santa An in the city centre. It's known for cobblestone streets covered with quotations from great Spanish writers such as Lope de Vega, Cervantes, and Quevedo.
You will find plenty of old-fashioned taverns, classy restaurants, and terrace cafes around Plaza de Santa Ana. You can enjoy a romantic evening out watching a flamenco show at Villa Rosa, listening to jazz at Café Central, and viewing Madrid's skyline from the top of RADIO ME Rooftop Bar.
Location: Plaza Santa Ana, s/n28012, Madrid, Spain
photo by DAVID HOLT (CC BY 2.0) modified