10 Most Unusual Attractions in Spain
Taking You Off-The-Beaten Track
Spain holds some of the most diverse landscapes in Europe – islands, city beaches, lively cosmopolitan cities, tiny remote villages, tall mountain ranges, and even a desert. With such stunning scenery and rich cultural history, the country offers some pretty unusual things to do. From hiking across the Tabernas desert to scuba diving with statues in the turquoise waters of Lanzarote – a trip to Spain can be a truly unique experience.
Below are some of the most remarkable attractions available in Spain, which will take you off-the-beaten track to a side of the country that you've probably never seen before.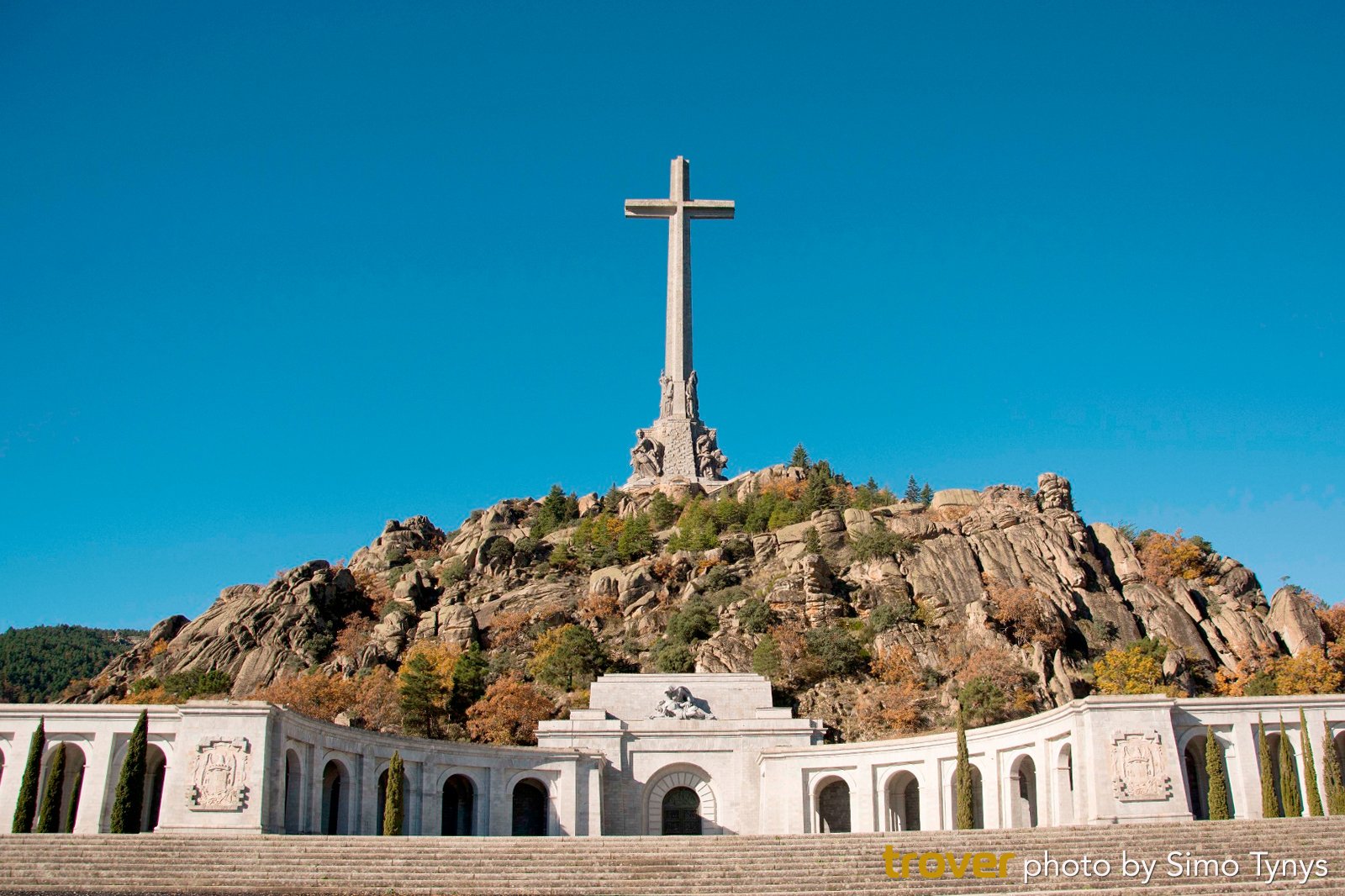 The Valley of the Fallen
Visit a basilica where more than 30,000 soldiers are buried
The Valley of the Fallen, otherwise known as Valle de los Caídos, holds an eerie and chilling history. The attraction consists of a 150m-tall cross and a basilica, which are tucked into a hillside. The structure was built on General Franco's orders, who wanted it to commemorate those who died in the Spanish Civil War. The basilica contains a huge crypt and it's said to hold more than 30,000 soldiers in its walls and in the hillside surrounding it.
There is a certain unease visiting this monument dedicated to Spain's troubled past – make sure to read up about it before your visit or even arrange a tour of the grounds. Despite its controversy, the structure is a truly monumental construction – almost impossible to capture in a single camera frame. The monument is closed every Monday.
Location: Carretera de Guadarrama/El Escorial, 28209 San Lorenzo de El Escorial, Madrid, Spain
Open: Tuesday – Sunday from 10am to 7pm (closed on Mondays)
Phone: +34 918 90 54 11
History
Photo
Budget
Adventure
Unusual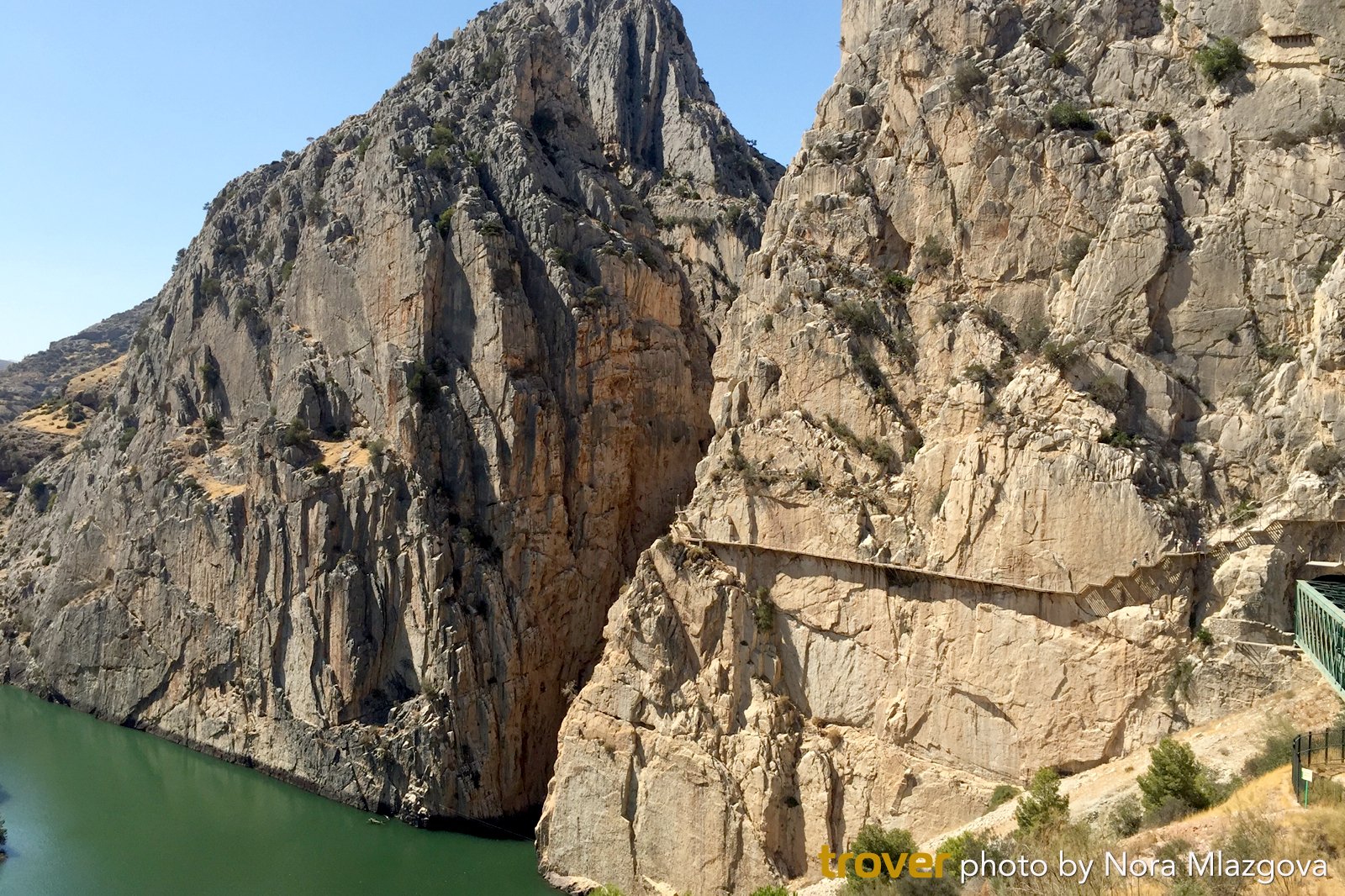 Caminito del Rey
Walk pathways 100m-above a gorge
Caminito del Rey is a walkway pinned along the steep walls of a narrow gorge in El Chorro, near Málaga. The walkway, which is 100m-high, takes you across the heart of the Gaitanes Gorge. This attraction allows visitors to experience that vertiginous feeling only experienced climbers would normally feel; the 100-year-old path has been fittingly named 'The Walkway of Death'. A new walkway, opened in 2015, is a lot safer than its older counterpart. The old pathway sees chunks of concrete missing and rusted poles jutting out – these pathways frequently run along the new ones, giving visitors an insight on its daredevil nature.
This attraction is certainly not for the faint-hearted, although the views presented on the pathways are phenomenal. Make sure to book well in advanced, as the attraction is hugely popular with adventure-seekers.
Location: Caminito del Rey, MA-5403, 29550 El Chorro, Spain
Open: Tuesday to Sunday from 9.30am to 5pm
Phone: +34 918 90 54 11
Photo
Budget
Adventure
Unusual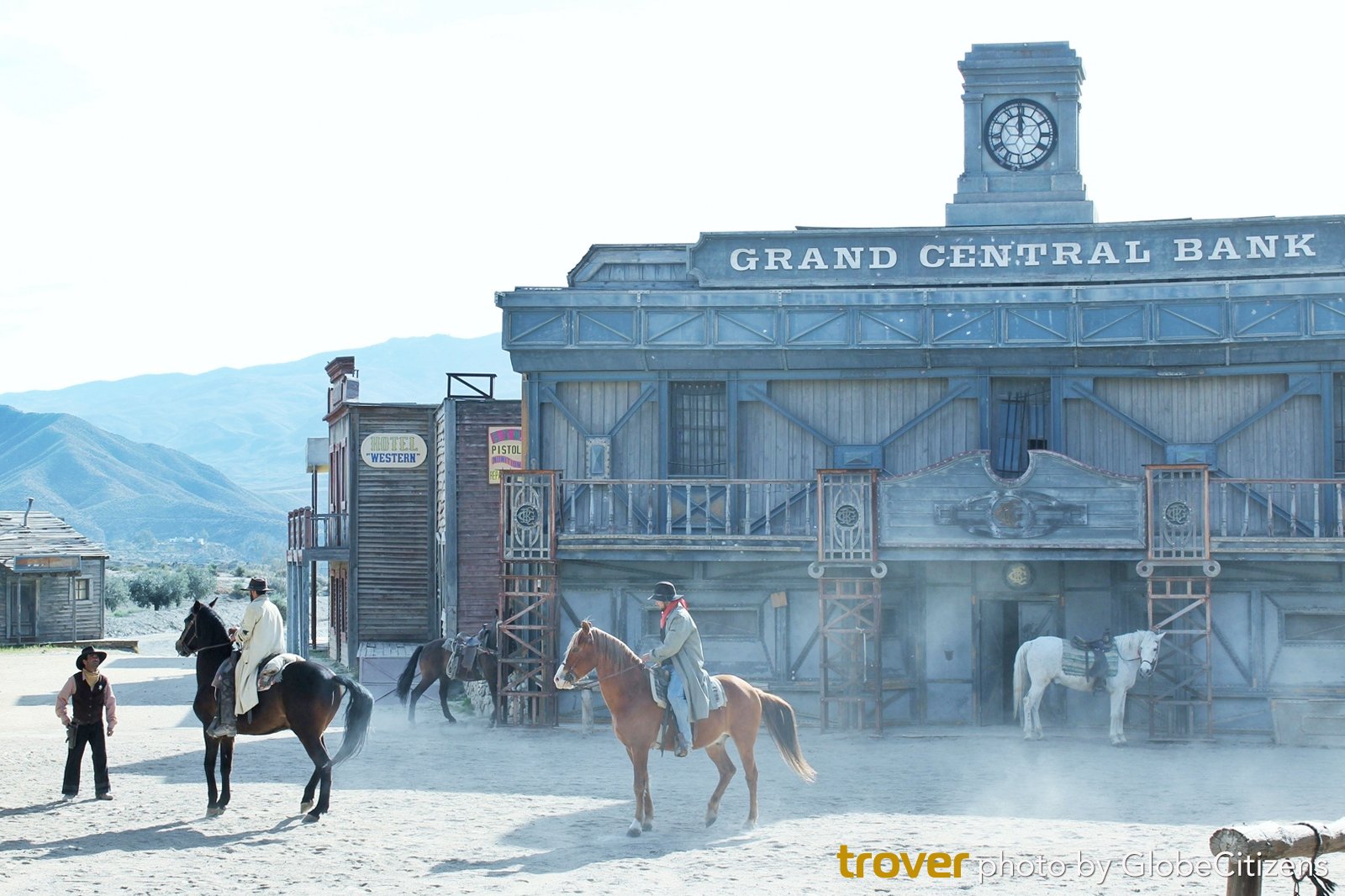 Tabernas, Almería
Explore the Wild, Wild West seen in films
The Tabernas Desert is Hollywood's Wild, Wild West. There are 3 film sets: Fort Bravo, Western Leone and Mini Hollywood, which all attract a substantial number of tourists as well as famous film and TV crew. The sets hold a Moorish castle's ruins, a refurbished Teatro Municipal and an old church. Wild West aficionados will be more than pleased with the wild, barren landscape and eagles soaring across the blazing blue skies. The desert is worth exploring on your own accord as well. Rent a car and take the route via Sorbas; you'll come to be surrounded by striking displays of dramatic rock terrain and the occasional large cacti. If you dare, go on one of the many walking trails in the desert, but be aware that you may not see anyone else.
Location: Tabernas Desert, Almería, Spain
Photo
Budget
Adventure
Unusual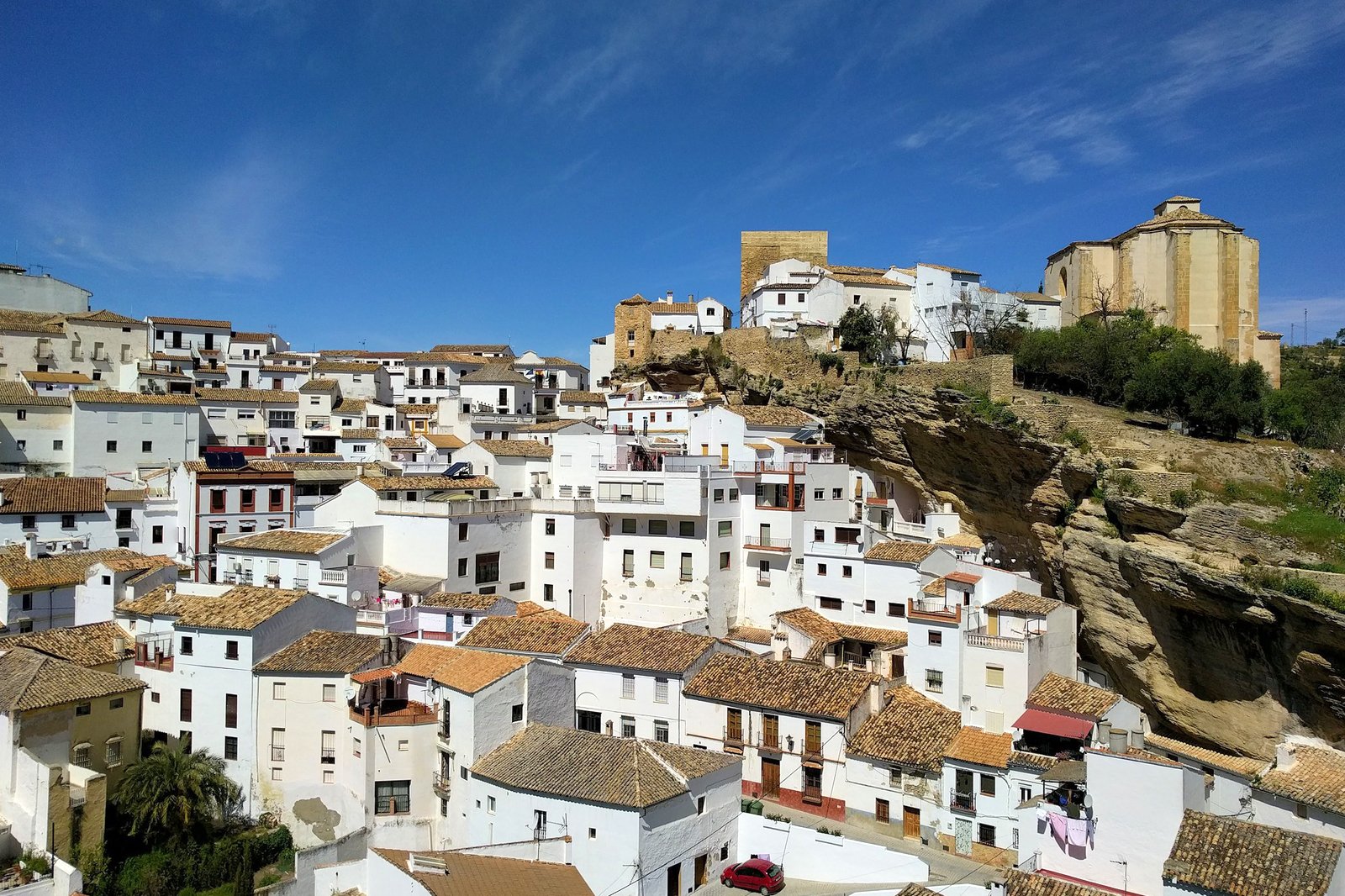 Setenil de las Bodegas
Discover a town built into mountain cliffs
Setenil de las Bodegas is a town in southern Spain that has charming, whitewashed houses built into the cliffs of a mountain. The town literally grew out of a network of caves found in its surrounding cliffs – the result is a unique display of white brick merged with jagged, sandstone cliffs. A wander around this quaint town is the best way to take in the unusualness of the town's structure. In this small town, not far from the stunning Ronda, a peaceful atmosphere resonates, and locals have only friendly words to exchange. The most picturesque streets in the town are named Cuevas del Sol and Cuevas de la Sombra, which are found on either side of the river. In winter, you can even see stalactites on Cuevas de la Sombra.
Location: Setenil de las Bodegas, 11692 Cádiz, Spain
Photo
Budget
Adventure
Unusual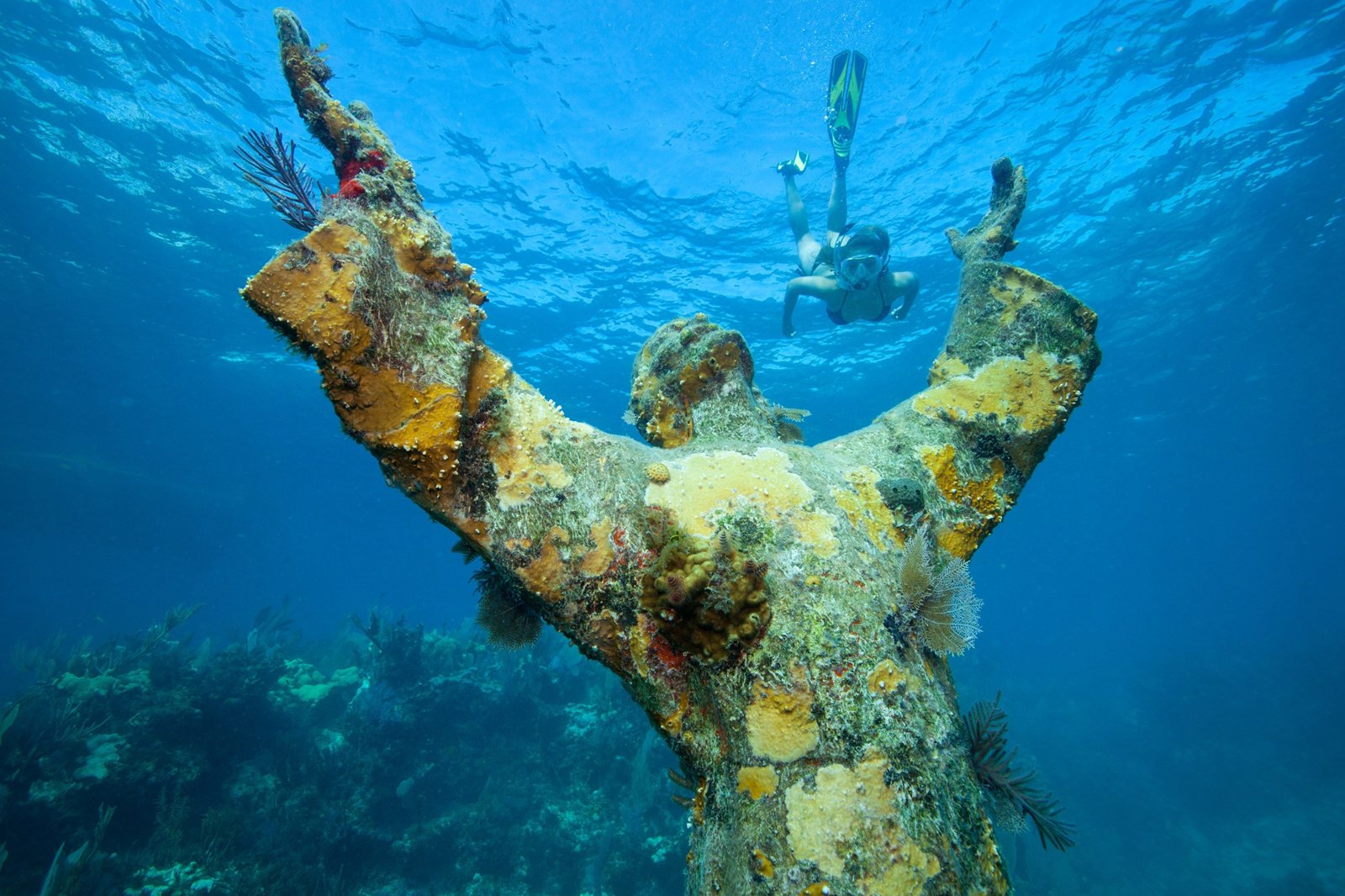 Museo Atlántico Lanzarote, Canary Islands
View art sculptures underwater
The Museo Atlántico, found on Lanzarote's coastline, is the first underwater museum in Europe boasting sculptures 12m deep and artificial reefs that attract an array of sea-life. The museum provides a thought-provoking commentary on human society in an out-of-the-ordinary setting. It's worth checking weather conditions to estimate the visibility of your dive – the better the visibility, the more you'll enjoy your dive. The museum offers a very unique diving experience that takes you across the island's sapphire waters. You'll be surprised by how much wildlife has accumulated among the statues.
Location: Dive College Lanzarote, Calle Lanzarote 1, Playa Blanca, 35580 Lanzarote, Canary Islands, Spain
Open: Monday to Friday from 9.15am to 4.45pm
Phone: +34 606 41 67 01
Photo
Budget
Adventure
Unusual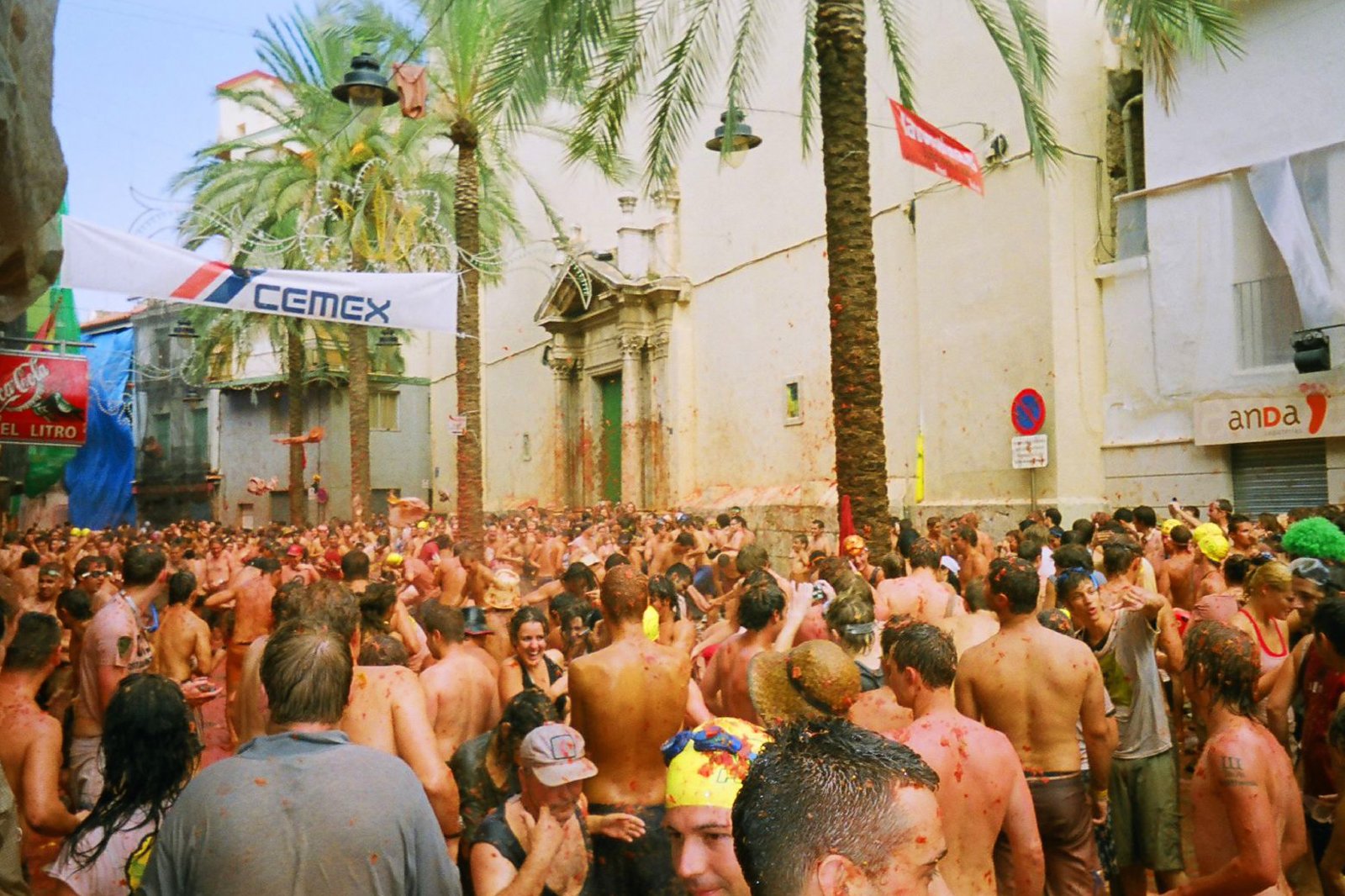 La Tomatina Festival
Throw tomatoes at random strangers
La Tomatina Festival is really just a tomato battle between the 2,000 residents of the town of Buñol. The town is found approximately 40 km away from Valencia and attracts hundreds of visitors on the last Wednesday of August each year. The history of the festival is somewhat unclear, however, residents of Buñol have partook in the food fight since at least 1944. During General Franco's dominance, the festival was banned for having no religious significance and reinvigorated in the 1970s. This festival is messy but a lot of fun. The fight itself is short, sharp and sloppy and the street parties afterwards extend the fun into the early hours of the morning. Come in a group for maximum enjoyment.
Location: Buñol, 46360 Valencia, Spain
photo by flyheatherfly (CC BY 2.0) modified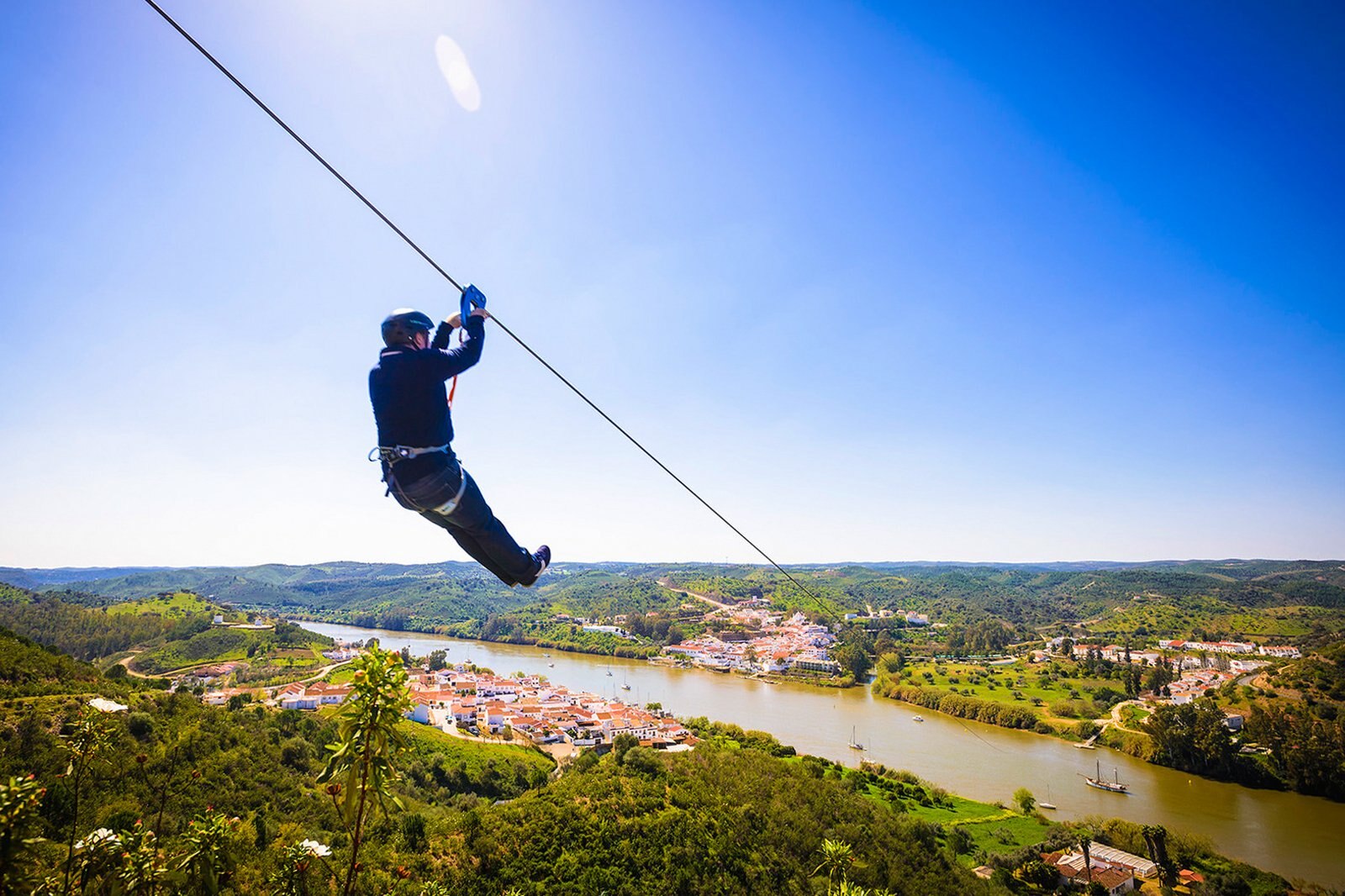 Limite Zero: leave Spain by zipline
Travel to Portugal at 50mph
Limite Zero allows you to travel an hour back in time from Spain to Portugal. The zipline connects Sanlúcar de Guadina in Spain with Alcoutim in Portugal and stretches 2,365ft long. The journey lasts a mere 60 seconds and travellers zoom into Portugal at 50mph, taking you over Guadiana river. On a sunny day, views from the zipline are remarkable with rolling hills and the sparkling water of the river in sight. The 'La Tirolina' zipline costs approximately €15 – a modest amount to spend crossing a border. Your stay in Portugal won't be too long with ferries ready to transport zipliners back to Spain after their journey.
Location: Avenue de Portugal, 21595 Sanlúcar de Guadiana, Huelva, Spain
Open: Daily from 10.20am to 6.40pm
Phone: +34 670 31 39 33
Photo
Budget
Adventure
Unusual
photo by Holiday Photos (CC BY-SA 2.0) modified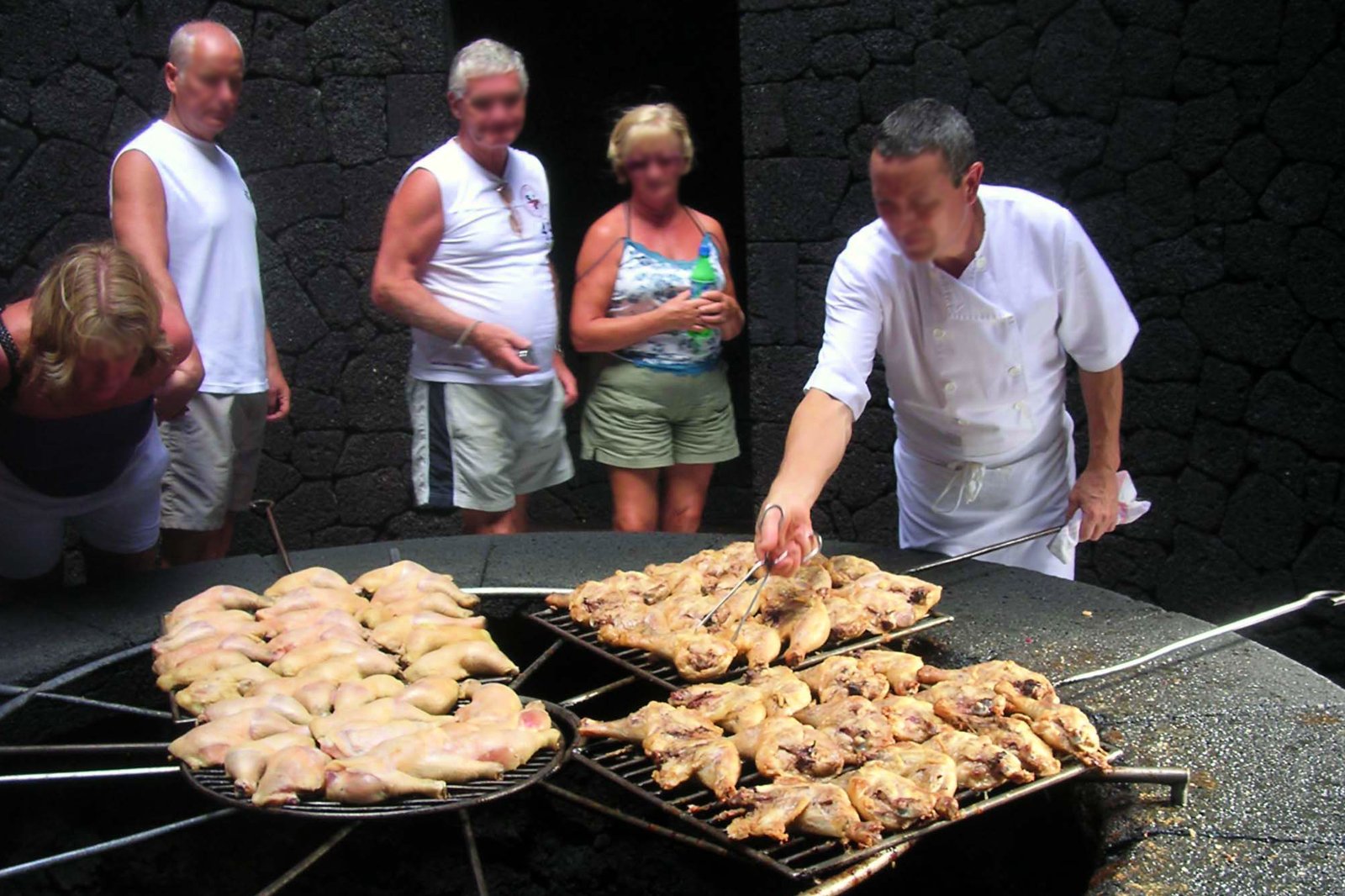 Restaurante el Diablo
Eat food cooked over an active volcano
Restaurante el Diablo, located in the Timanfaya National Park of Lanzarote, allows diners to enjoy a meal cooked by the active volcano found next door. Not many restaurants can boast this unique cooking method. Eat a volcanic-barbecued chicken with a gorgeous view of the national park in sight. While the décor of the restaurant is modest and somewhat old-school, this only adds to the off-the-beaten-track aspect of the meal. Given its location next a volcano, it can get pretty hot at the restaurant, so bring a fan or a mist spray.
Location: Montaña del Fuego, Carretera General Yaisa, 35560 Tinajo, Las Palmas, Spain
Open: Daily from 9am to 6pm
Phone: +34 928 84 00 57
Photo
Food
Budget
Adventure
Unusual
photo by Terry Whalebone (CC BY 2.0) modified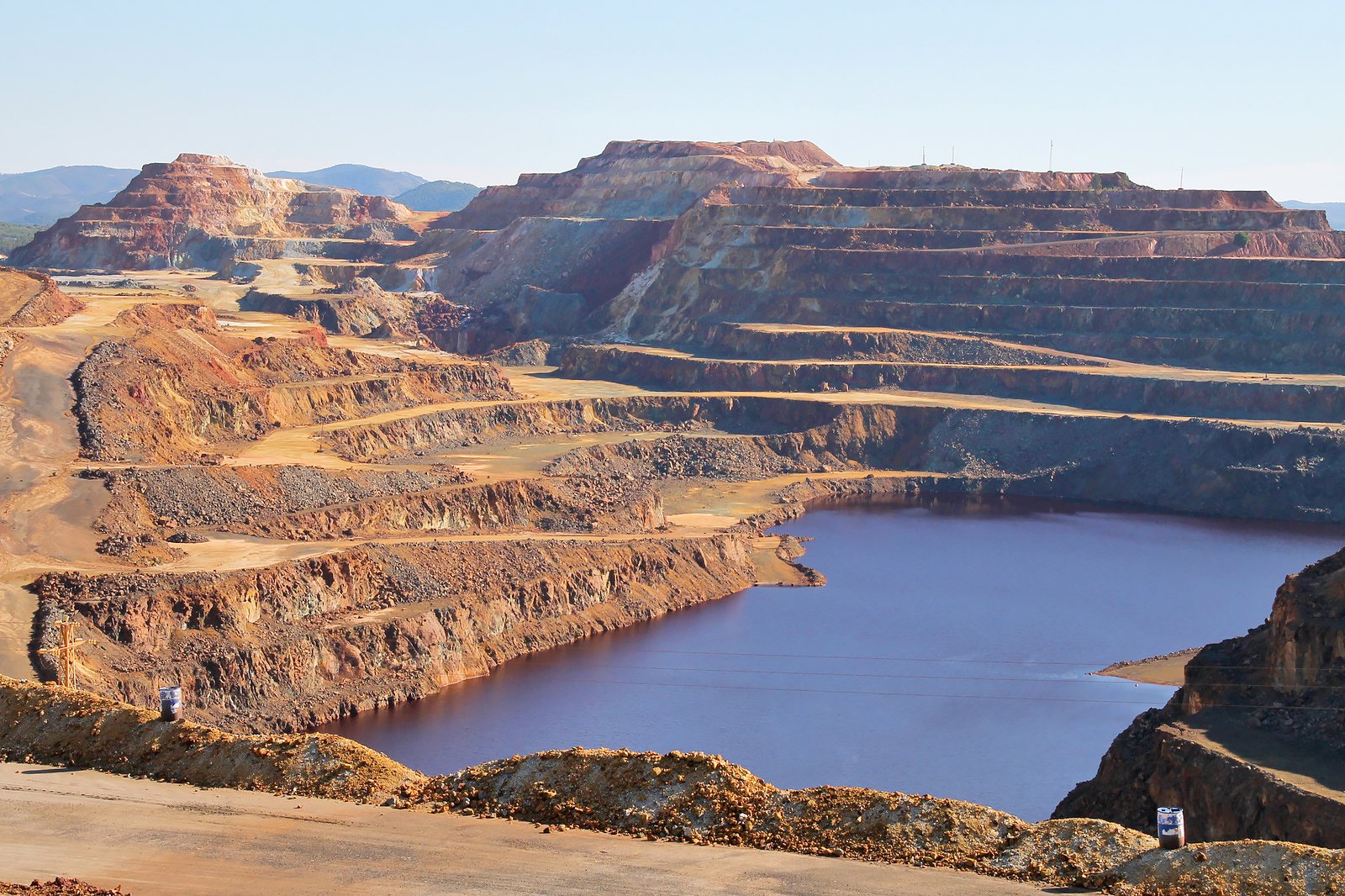 The Rio Tinto Mines
Visit Mars on Earth
The Rio Tinto Mines are located in the province of Huelva in southern Spain. It is reputed to be the oldest mines in the world. Rio Tinto translates as 'Red River' and it certainly lives to its name – intense shades of red, orange and its concoctions merge in and out of each other to make a real-life masterpiece of colour and texture. The mines are considered by many to be the birthplace of the Iron and Copper Age; gold, silver, copper and many other minerals have all been extracted here. Visitors are recommended to take the 22km scenic train through the mines and through the lush flora that lines the Sierra de Aracena and Picos de Aroche Natural Park. Have your camera ready for a journey of impressive colours and contrasts.
Location: Minas de Río Tinto, Huelva, Spain
Photo
Budget
Adventure
Unusual
photo by Manželé Ebrovi (CC BY 3.0) modified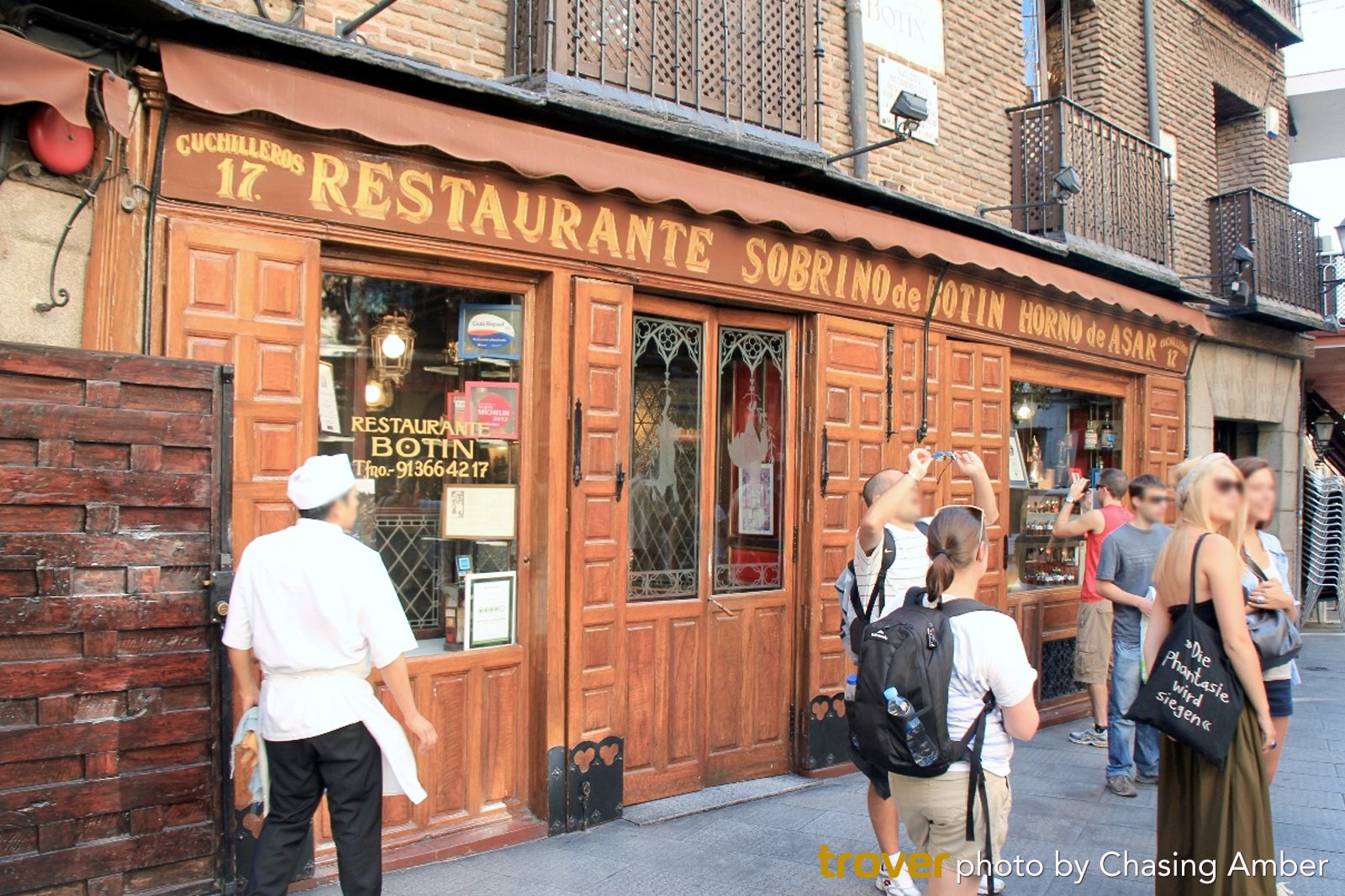 Sobrino de Motín
Dine at the oldest-running restaurant in the world
Sobrino de Motín's history is enough of a reason to visit it in itself, spanning over 300 years of life. The restaurant is made of different lounges according to each floor and walls are decorated with old pictures and paperwork from over the centuries. The menu does appear short and limited, however, the pork and lamb are stars of the show, having been cooked in the same oven from the very beginning. The atmosphere is bustling with busy waiters. This a definite must-see for first-timers in Madrid. Keep in mind that the Spaniards eat late, so if you want the lively atmosphere, come towards 10 to 11pm.
Location: Calle Cuchilleros, 17, 28005 Madrid, Spain
Open: Daily from 1pm to 4pm and 8pm to 12am
Phone: +34 913 66 42 17