10 Best Things to Do in Gijón
What is Gijón Most Famous For?
Gijón is a northern Spanish harbourside town where fascinating bits of Roman history complement a modern beach resort scene. Even though it's one of the Asturian region's largest coastal towns, you can easily explore its core on foot. The more popular town of Oviedo to the south may please you with more features, but Gijón has its own specific charms, including the panoramic golden beachfront bordering the blue waves of the Cantabrian Sea.
Here's a list of great things to do in Gijón in a day or two. Charming medieval sightseeing awaits in the fisherman's harbourside quarter of Cimadevilla. Plazas in the old town are porticoed, and wide and scenic boardwalks line the coast. Families with kids will find loads to do – on land or in the waves. Also, it's only around a half-hour transfer east from Asturias Airport, a generally shorter ride than to Oviedo.
What are the best things to do in Gijón?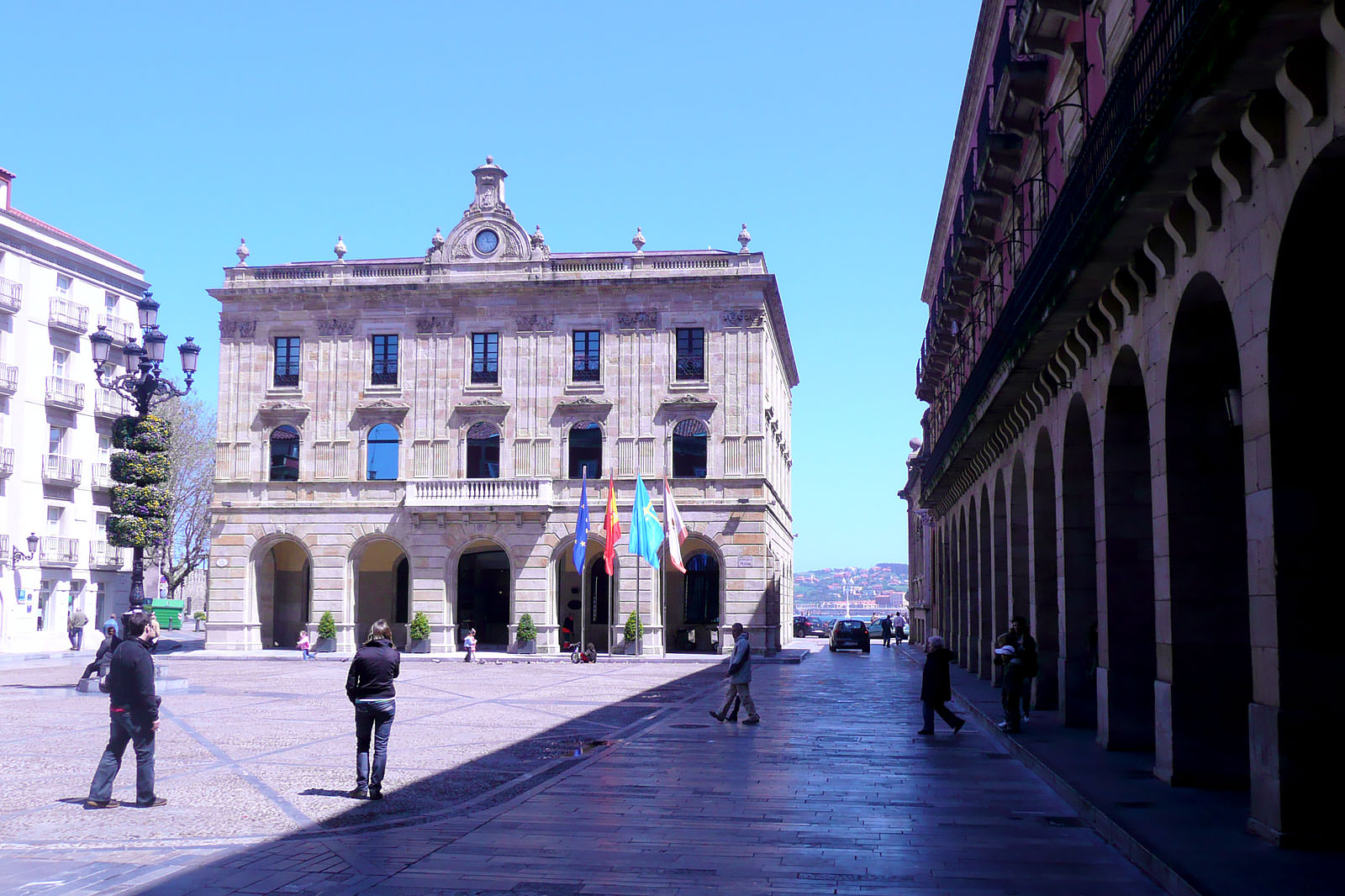 Start the Day at Plaza Mayor
The heart of Gijón's old harbourside town
Take in the historical charms of Gijón in the town's main square. The ayuntamiento (townhall) overlooks the neatly tiled and cobblestoned plaza with a single tall lamppost at its centre. Other tall buildings surround the plaza with colonnades at their bases, which are home to some shops and boutiques. You can sit down for a coffee and even take in the charming square over dinner at one of the sidrería (cider bars) in the north-western corner. Walking through the gateway west takes you to Plazuela del Marqués by the marina. Take the eastern passageway, and you'll hit the beach.
Location: Gijón, Asturias, Spain
photo by Alquiler de Coches (CC BY 2.0) modified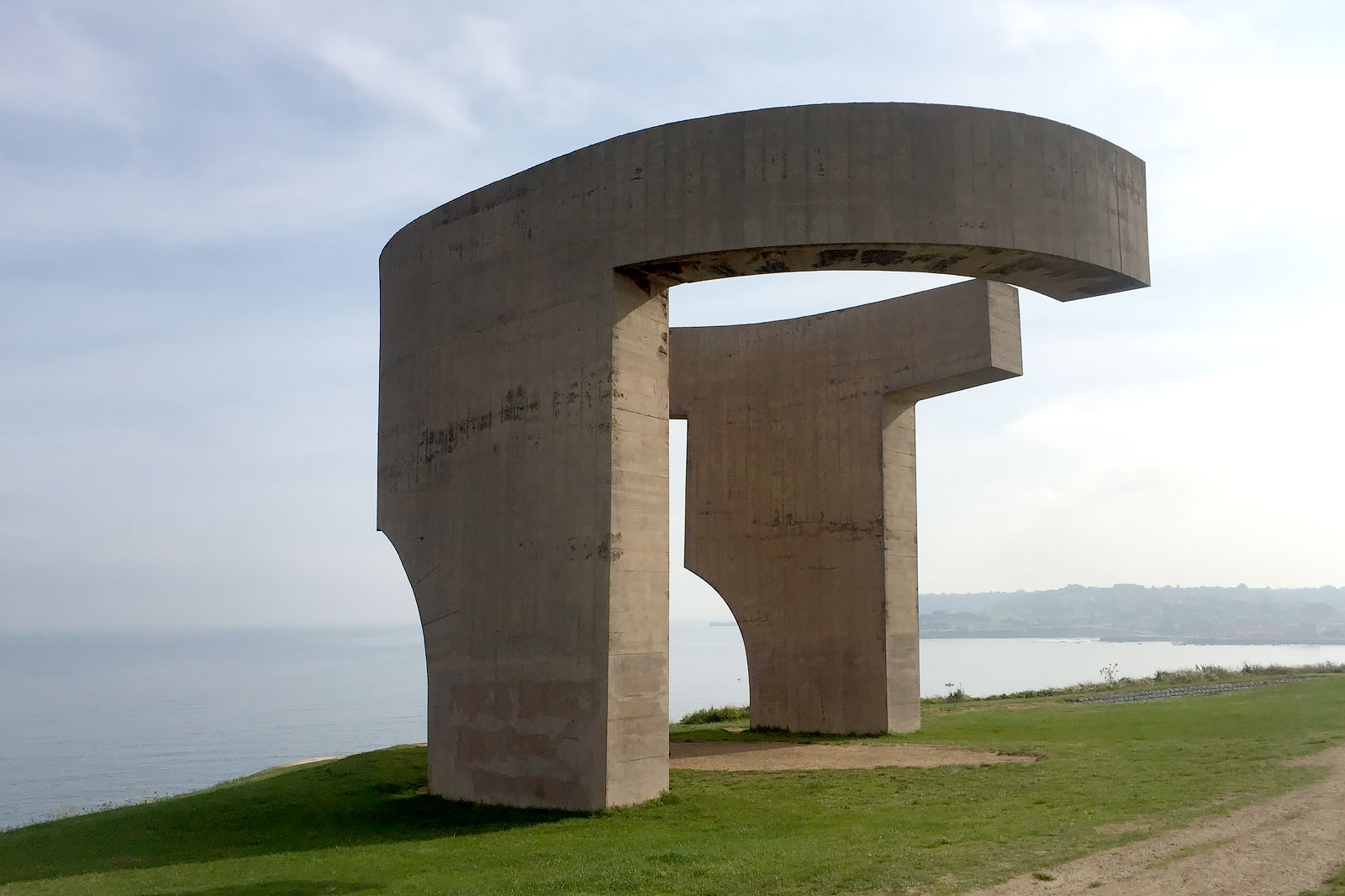 Must-See: Elogio del Horizonte
Scenic sculpture over the sea
Around 5 minutes' walk north from the Old City along via Calle Camín de la Fontica, you'll reach the hilly Catalina headland. It's well maintained, with a pleasant walking and cycling path winding through it. This leads you to the 10-meter-tall sculpture of Elogio del Horizonte (Eulogy of the Horizon), with its two pillars supporting an open ellipse. This frames the horizon and the blue waters of the Bay of Biscay perfectly. You can also find a skatepark on the western end of the promontory against the magnificent ocean backdrop.
Location: Calle Camín de la Fontica, Gijón, Asturias, Spain
photo by Triplecaña (CC BY-SA 4.0) modified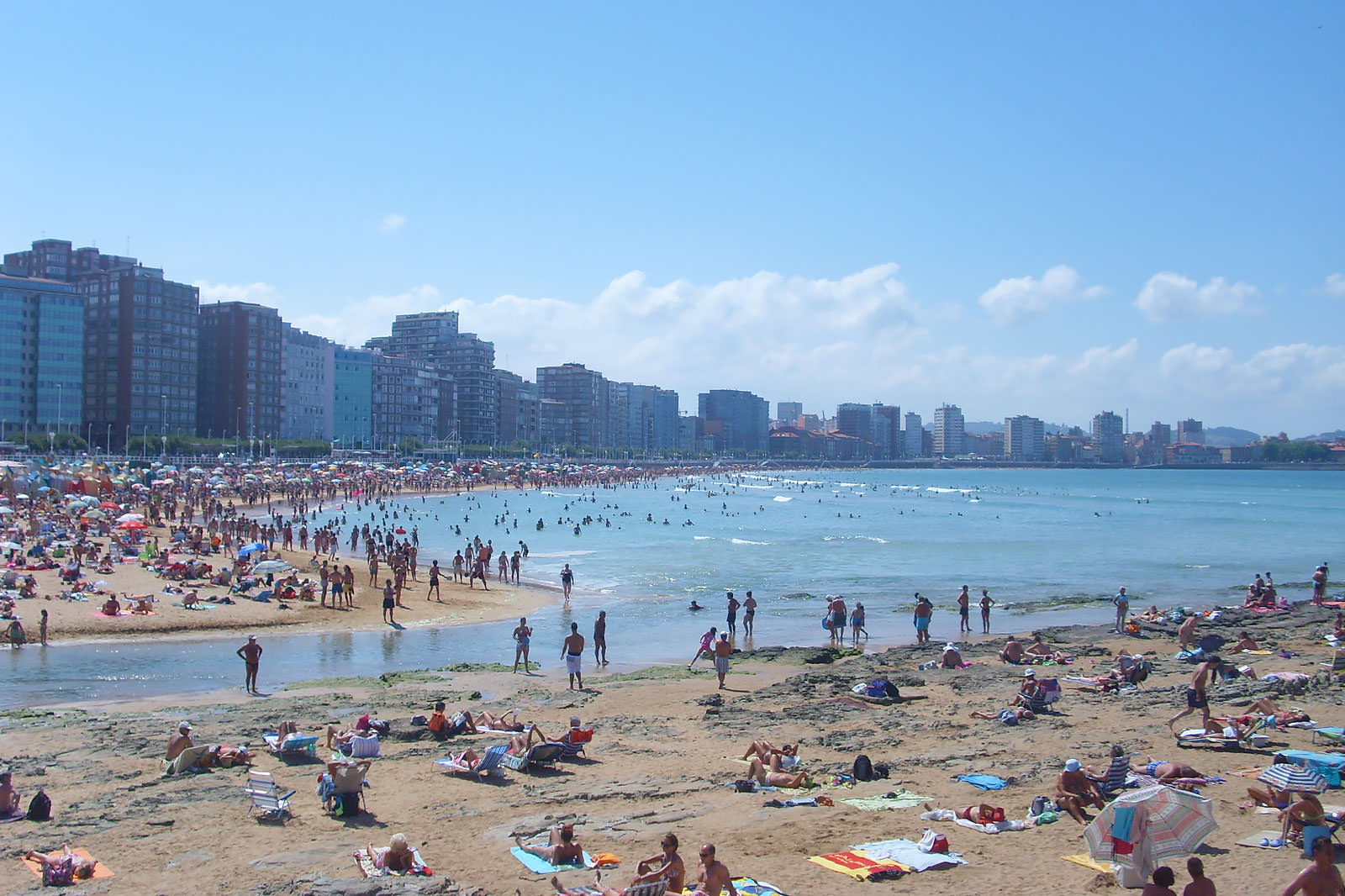 Sunbathe at Playa de San Lorenzo
One of northern Spain's most beautiful beaches
It's one of the most beautiful beaches in northern Spain, with a 1.5km stretch of soft and golden sand. Walk along the boardwalk and you'll be able to get plenty of good shots of panoramic seascapes. Down on the sand, there are different sections with parasols and sun loungers for rent. You can find most of the beach clubs at the eastern end of the coast. Other sections feature rocks and caves. Some are even nesting sites for sea turtles.
Location: Gijón, Asturias, Spain
photo by Jorgechp (CC BY-SA 3.0) modified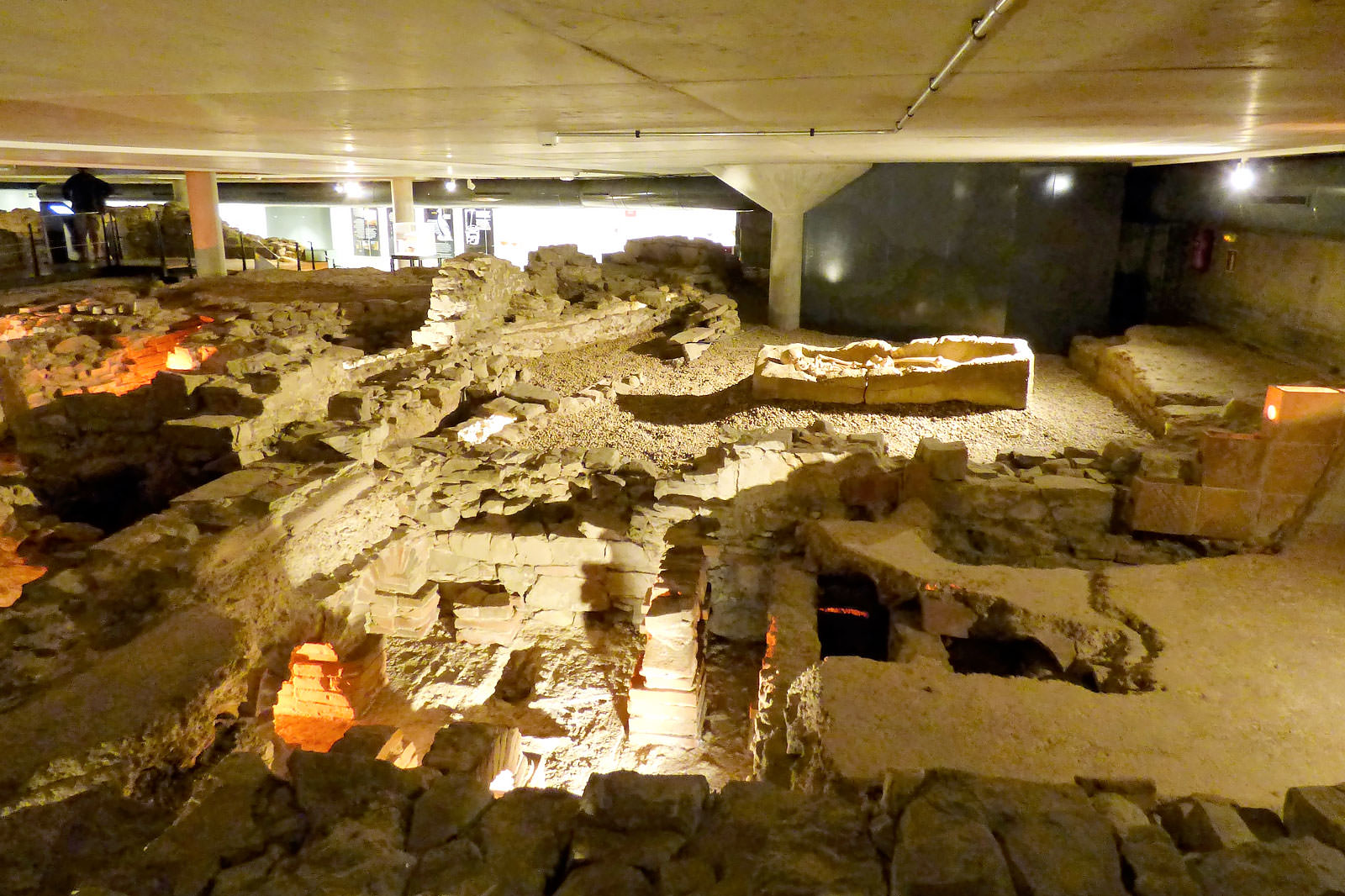 Must-See: Termas Romanas de Campo Valdes
Ancient Roman baths
You can find these extensive underground ruins at the western end of Playa de San Lorenzo. These 1st-century Roman baths are slightly hidden from plain sight from the street-level of Campo Valdés. You can find the entrance around the lush gardens in front of the Parroquia de San Pedro Apóstol (Church of St. Peter the Apostle). Entry is around €2.50 but is free on Sundays. You'll find yourself wandering around the dimly lit displays but with impressive stone baths and well-preserved decorated walls. Information is available in English.
Location: Campo Valdés, 1, Gijón, Asturias, Spain
Open: Daily from 9.30am to 2pm and from 5pm to 7.30pm
Phone: +34 (0)985 185 151
photo by Maria jose 1963 (CC BY-SA 4.0) modified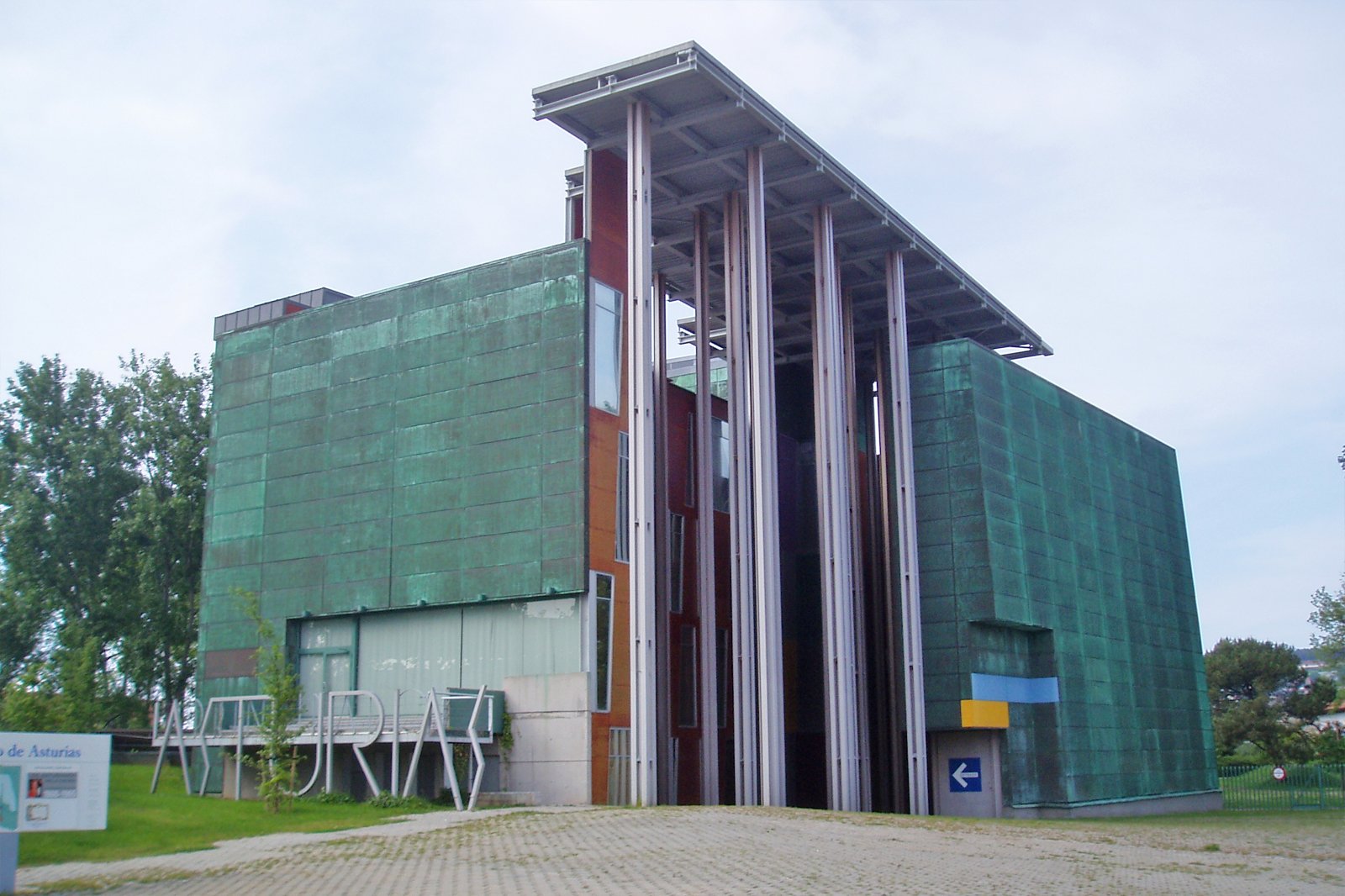 Admire Asturian History at Museo Etnográfico del Pueblo de Asturias
A tranquil tour, back in time
This beautifully laid out museum in the more urban area of Gijón features indoor and outdoor exhibits, enabling you to enjoy a fun and visual history lesson in any weather. The museum showcases Asturian history and culture through a rich collection of galleries. There are 3 floors inside where you can find ethnographic items such as artefacts and traditional clothing. The outdoor exhibits include full-scale architectural sets that can be a soothing journey back in time (the museum is set in a tranquil area, well away from traffic). Tickets are from €2.50.
Location: Paseo Dr. Fleming, 19, Gijón, Asturias, Spain
Open: Daily from 9.30am to 2pm and from 5pm to 7.30pm
Phone: +34 (0)985 182 960
Take the Kids to Gijón Aquarium
Vibrant exhibits of marine life
Learn about hundreds of different species of vertebrates and invertebrates hailing from the Cantabrian Sea and the Atlantic Ocean at the Acuario de Gijón (Gijón Aquarium). The kids will love the touch pools where they can feel the textures of live starfish, as well as pop their head up a viewing glass dome for a divingbell-like surround-view from the base of their aquariums. You can easily spend over an hour wandering through the exhibits and many different tanks and pools. Tickets are around €15 for adults and €7.50 for kids under 14.
Location: Playa de Poniente, Gijón, Asturias, Spain
Open: Daily from 10am to 7pm
Phone: +34 (0)985 185 220
photo by Xauxa Håkan Svensson (CC BY-SA 3.0) modified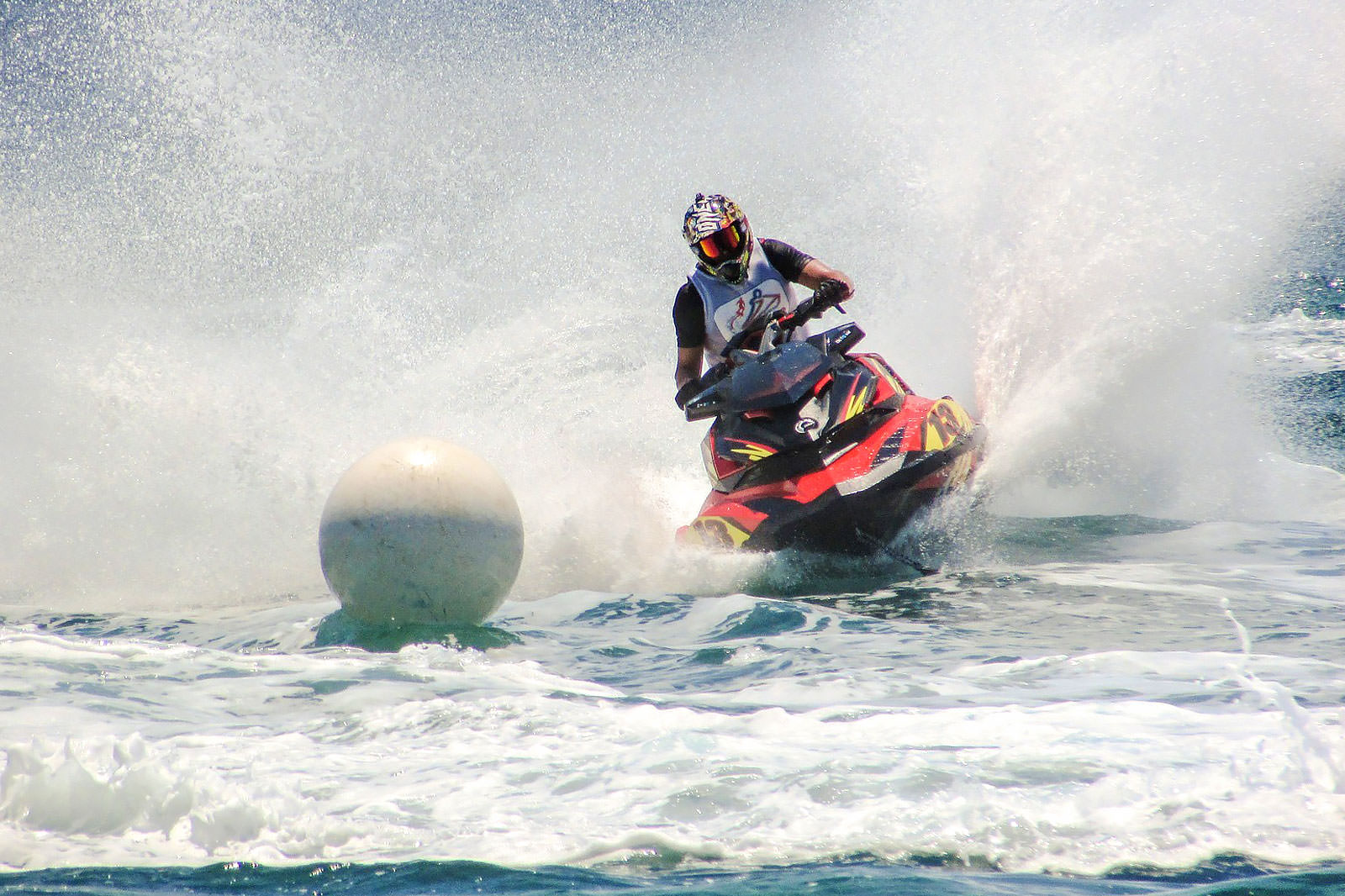 Ride a Jetski at Motos De Agua Poniente
An answer to your need for speed
While Playa de San Lorenzo offers a panoramic beachfront suitable for sunbathing and swimming, Gijón's main water sports playground is on the opposite west, on Playa de Poniente beach. This smaller bay also features a wide stretch of sand, but it's in the waters where all the fun takes place. The main water sports operator is beside the marina, from where you can ask for packages that include jetski rides, stand up paddle (SUP) surfing and a ride in a Lamborghini, for around €120!
Location: Calle Rodríguez San Pedro, 56, Gijón, Asturias, Spain
Open: Daily from 10an to 8pm
Phone: +34 (0)684 644 859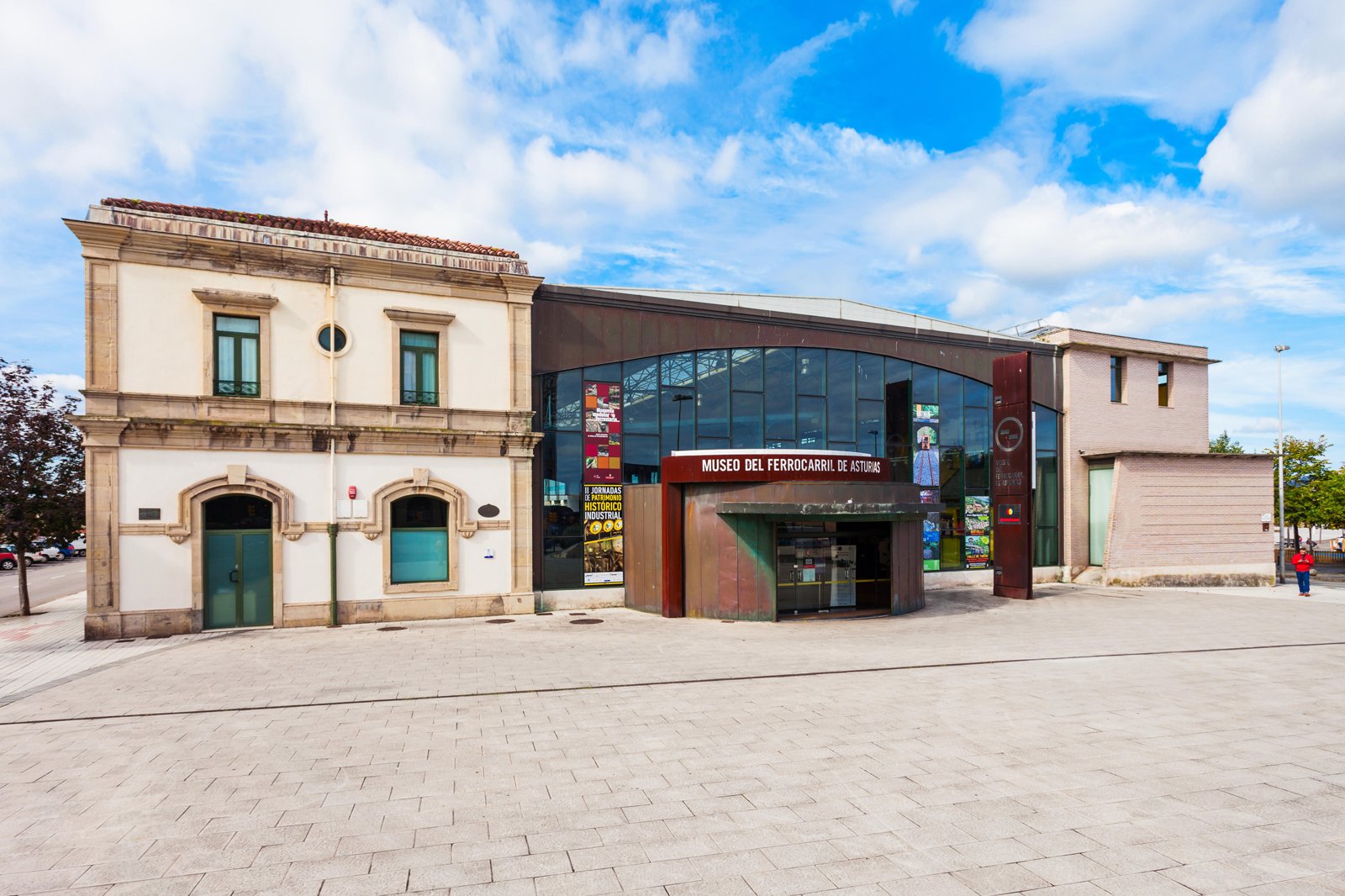 See Historical Trains at Museo Ferrocarril
One for locomotive enthusiasts
This locomotive museum showcases the development history of the railways of Asturias, with life-size steam engines alongside historical archives. The Gijón Railway Museum even has a rail car that you can ride on, which the kids will love. They'll get to learn about the mechanical workings of the engines, as well as a general idea of how a railway system works. Besides having real trains, there are also model trains and videos that constantly run. Come on a Sunday, and you'll be able to visit for free.
Location: Plaza Estación del Nte., Gijón, Asturias, Spain
Open: Tuesday – Friday from 10am to 7pm, Saturday – Sunday from 10.30am to 7pm
Phone: +34 (0)985 181 777
Bargain Hunt at Mercado Artesano
Bustling market in the heart of town
Although schedules can change, the art and crafts market of Mercado Artesano is usually held over the second weekend of each month, in the northern section of Plaza Mayor. Stall owners and artists set up tents and showcase their best artworks and handicrafts for visitors. Most of the time, you can also enjoy a variety of entertainment and exhibitions within the square. Some sculptors sculpt onsite, showing a masterpiece gradually taking shape. A few other stalls also sell foodstuffs like wines and olive oils at local prices.
Location: Plaza Mayor, Gijón, Asturias, Spain
Open: Second weekend of the month, from 10am to 7pm
Phone: +34 (0)628 200 520
photo by David Álvarez López (CC BY 2.0) modified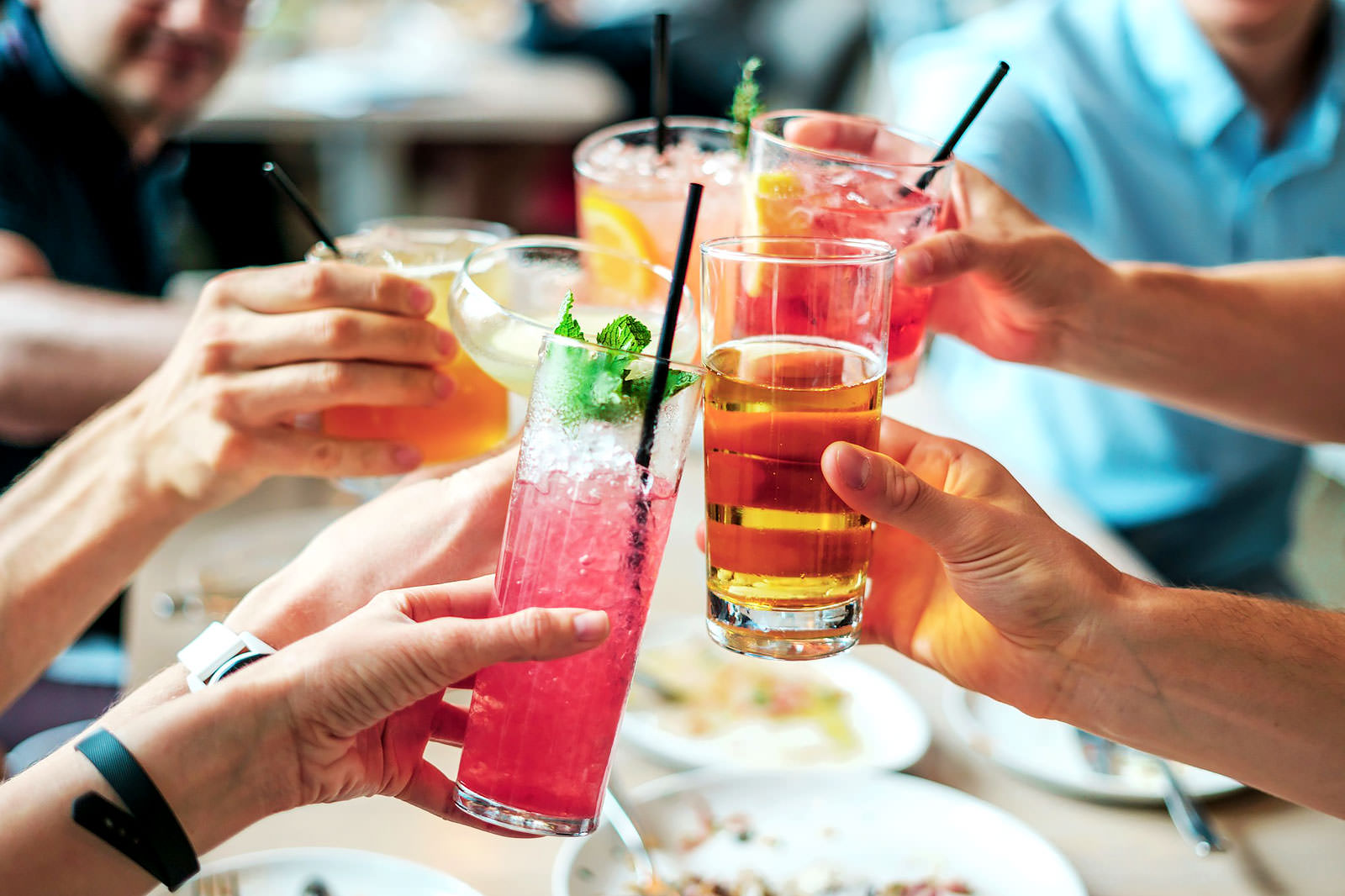 End the Day Sipping Cocktails at El Patio de la Favorita
Chillout overlooking Playa de San Lorenzo
A fun and happening bar scene with regular live music, El Patio de la Favorita is a great spot to head to in the evenings on Playa de San Lorenzo. They have a well-stocked bar with a good selection of beers, but be warned: it's one of the most popular spots along the strip and they can get packed even on a weekday. Come in early for the sunset views, and most importantly, to secure yourself a comfy sofa corner. Their skilled bartenders can fix you up any classic cocktail, from margaritas to daiquiris, which oftentimes come uniquely garnished with sweets.
Location: Calle Ezcurdia, 4, Gijón, Asturias, Spain
Open: Sunday–Thursday from 4pm to 2pm, Friday–Saturday from 4pm to 4am
Phone: +34 (0)600 417 265