11 Best Things to Do in La Coruna
What is La Coruna Most Famous For?
La Coruna is a port town in north-western Spain that's rich in Galician heritage and history, as well as nice modern attractions. You'll find monumental landmarks like the Tower of Hercules alongside a collection of small but immaculate bays and soft-sand beaches. A Coruña's old town offers pleasant walks, just north of the marina.
La Coruna's treasures and quieter atmosphere make it distinct and worth discovering, even when compared to the more famous neighbouring town of Santiago de Compostela. It even has its own airport, just 15 minutes' transfer away, making it convenient to get to. Here are some of the great things to do in La Coruna in a day, covering great sightseeing and pleasures for couples or families.
What are the best things to do in La Coruna?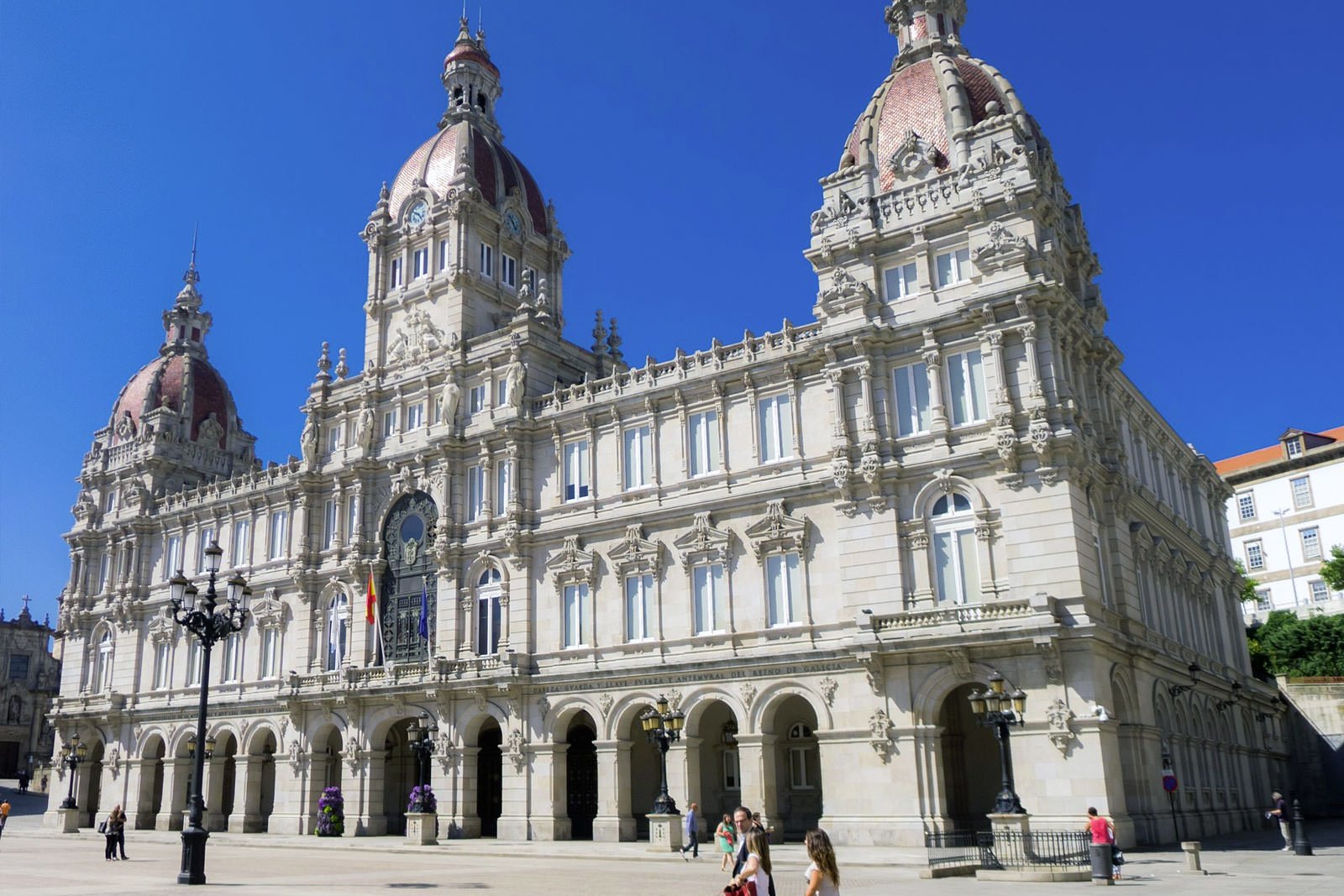 Start the day at Maria Pita Square
Sit back at a café overlooking the town hall
Home to the Concello da Coruña (La Coruna's Town Hall), Praza de María Pita is a charming little town square in the heart of the old town. The statue of the eponymous 16th-century Galician heroine serves as its focal point. The square is surrounded by classical lampposts and there are benches under trees at every corner.
You can also choose a spot to take in the view over coffee, beer, or a Spanish meal at the variety of pulpería (food stores), taberna (taverns), and Cerveceria (bars) around the square.
Location: Praza de María Pita, 15001 La Coruna, Spain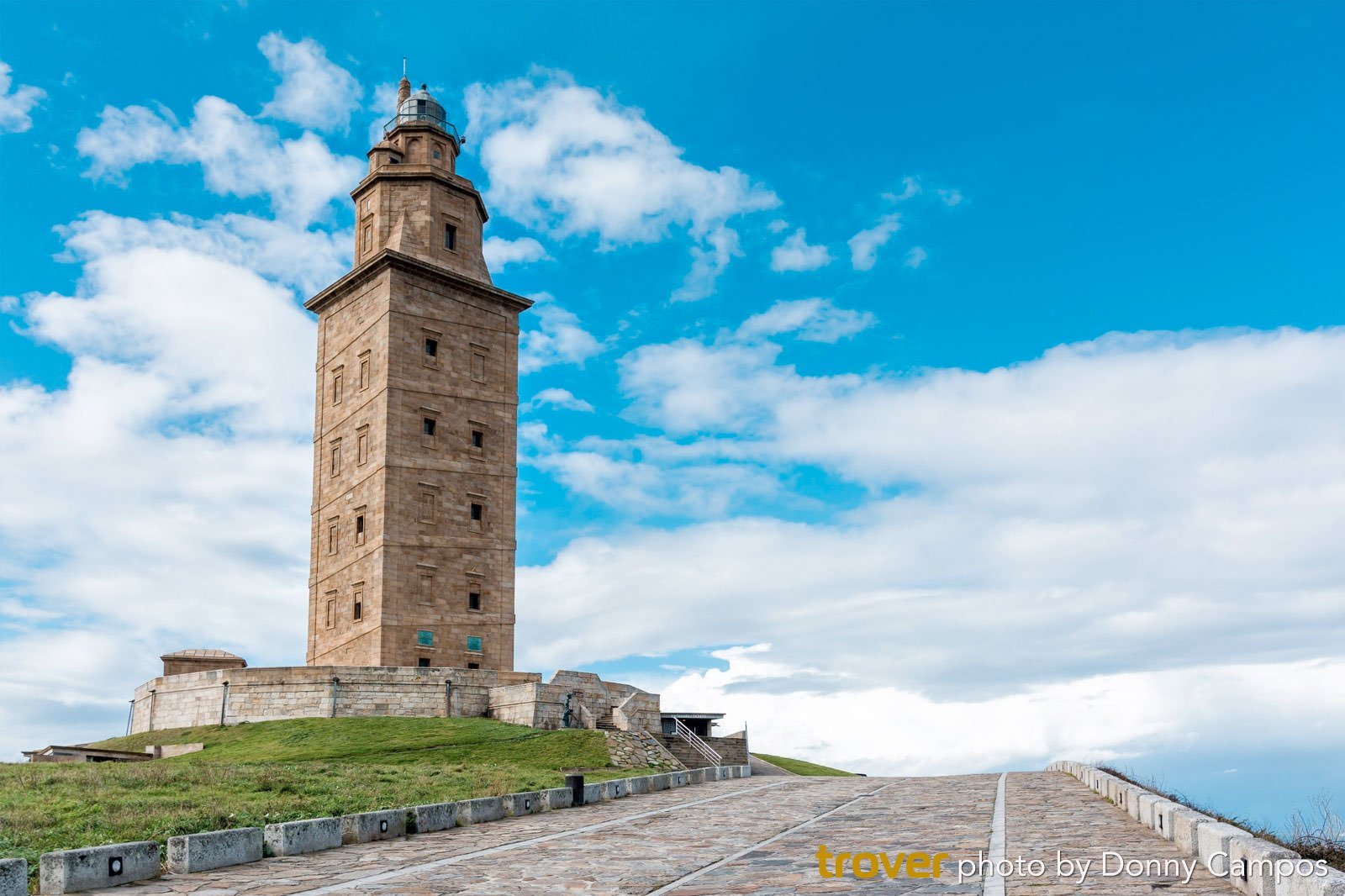 Must-See: Tower of Hercules and the compass rose
A Spanish national treasure and a World Heritage site
This landmark stands tall over the North Atlantic seascape from a rugged grassland on the picturesque cape of La Coruna. The 55-metre-tall Torre de Hércules (Tower of Hercules) is a 2nd-century Roman lighthouse that's well maintained and still provides seafarers with a beacon of light today.
Take your time getting there, as it's around a 300-metre uphill walk. Climb up to the top of the tower for sweeping cityscapes and ocean panoramas. Down near the cliffside, the Rosa dos Ventos (compass rose) can serve as a magnificent platform for sunset pics.
Location: Av. Navarra, 15002 La Coruna, Spain
Open: Daily from 10am to 5.30pm
Phone: +34 981 223 730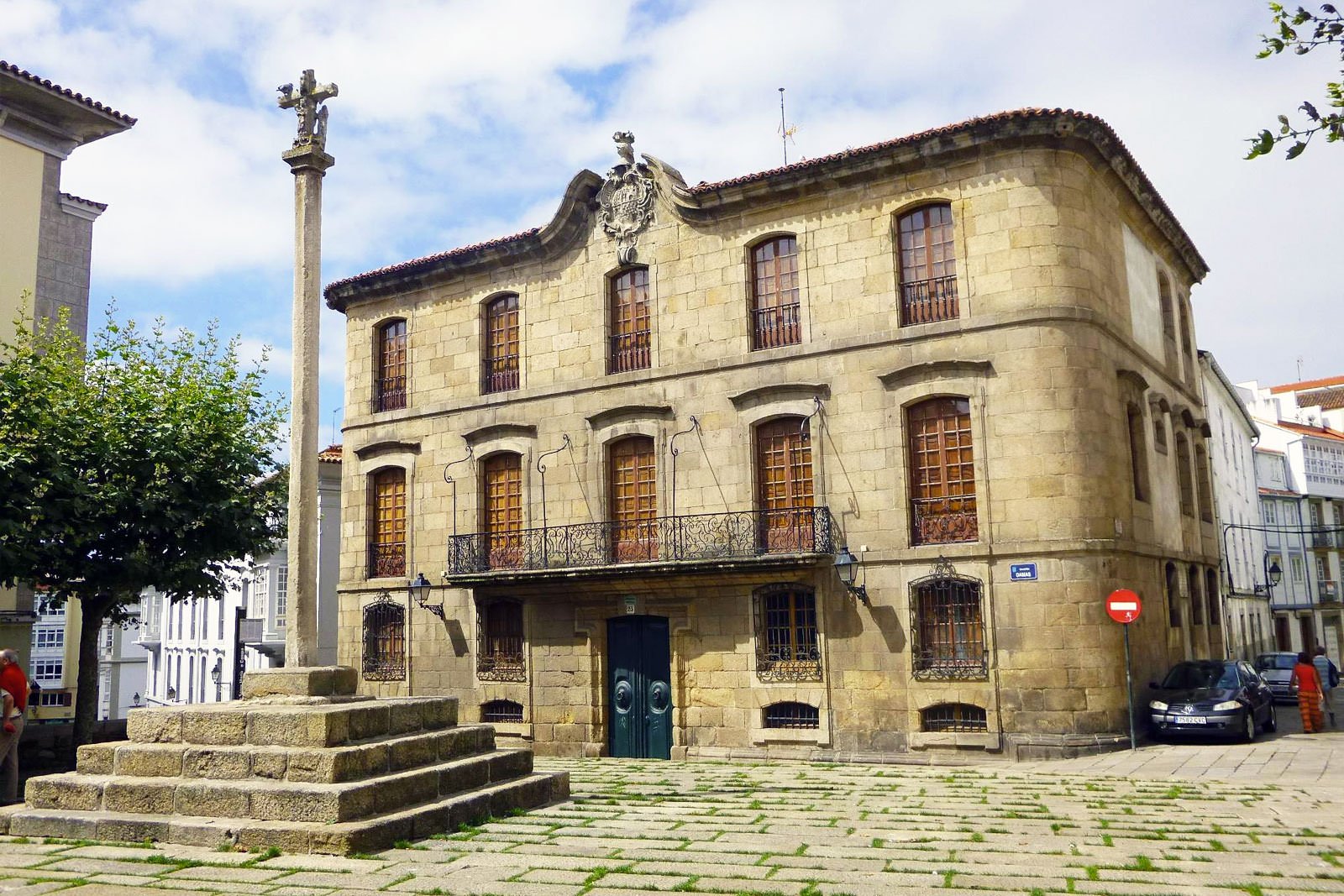 Explore the Cidade Vella
Medieval Galician scenes through La Coruna's old town
La Coruna's medieval quarters offers bits of history and Baroque landmarks. Near the port, there's the Museo Histórico Militar da Coruña (military museum), with the stone walls of Jardín De San Carlos across from it. The Cidade Vella (old town) is home to 3 old churches, including the 12th-century Romanesque church of Igrexa de Santiago.
A few steps from this is the old town's smaller square, Praza da Constitución, with a fountain between old cannons, and you can hop over to the pedestrianised Praza do Xeneral Azcárraga for a walk under lush foliage.
Location: Praza do Azcárraga, 15001 La Coruna, Spain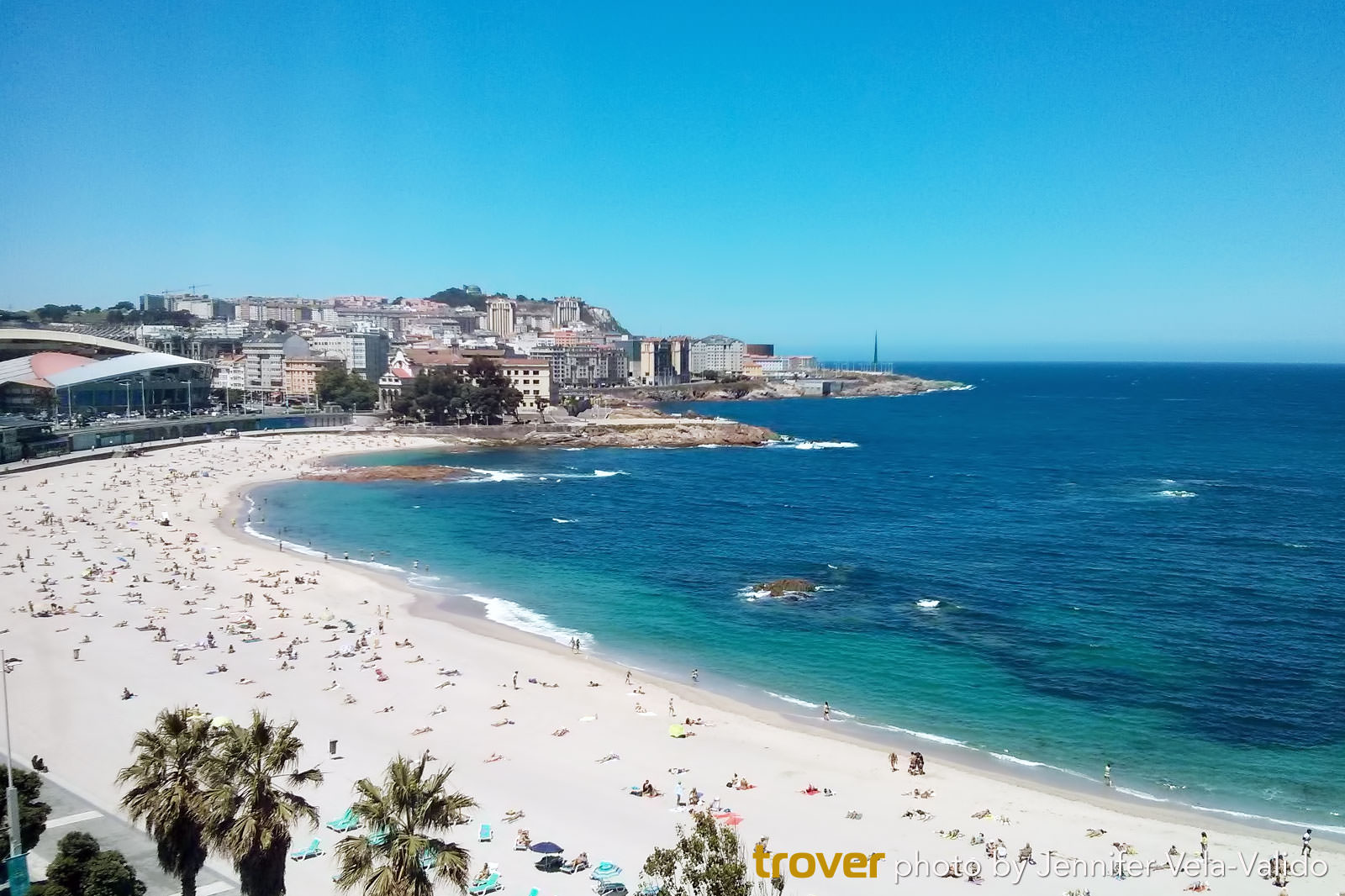 Sunbathe on the beaches
Beautiful bays accessible from downtown
One of the best yet simplest things to do in La Coruna is spending a day on the coastline with its white sandy bays and rugged headlands. The main city beach is Praia de Riazor, just below the promenade and backed by the high-rise cityscape. A few rocky features dot the blue waters of the oceanfront, with the North Atlantic horizon framed by the city's 2 peninsulas. The Orzán heroes' monument divides this coastal length, with the Praia de Orzán to the east, spanning around 600 metres.
Both beaches are popular for sunbathing and swimming, and are easily accessible from the scenic ocean drive of Avenida de Pedro Barrié de la Maza. You should also look out for the tiny and secluded beach cove of Praia das Lapas between the Tower of Hercules and Aquarium Finisterrae.
Location: Avenida de Pedro Barrié de la Maza, 15001 La Coruna, Spain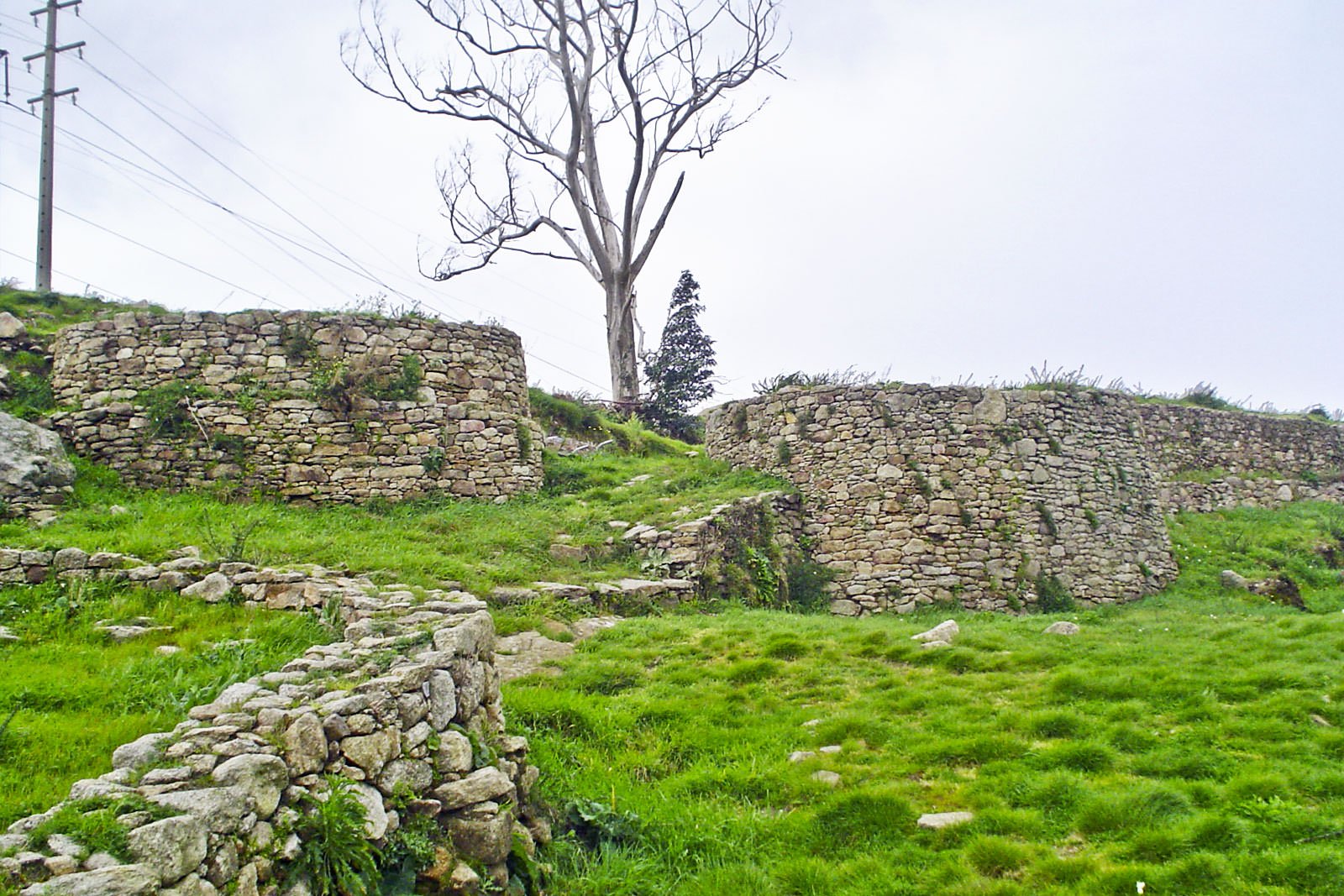 Must-See: Castro de Elvina
Historical ruins on a Galician hilltop
Around 10 minutes' drive south from La Coruna's old town, you can explore these impressive stone ruins between the lush Feáns-Mesorio and Elvina valleys. The magnificent archaeological site takes you back in time to when the Castro culture thrived throughout this northern Spanish region.
There are usually guides onsite offering tours on Sundays. You can walk through the lush hillside with its fortified remains and terraced enclosures overgrown with wildflowers, and take in the high view of La Coruna in the distance.
Location: Campus de Elviña, 15071 La Coruna, Spain
Phone: +34 981 184 278
photo by ansbricae (CC BY-SA 3.0) modified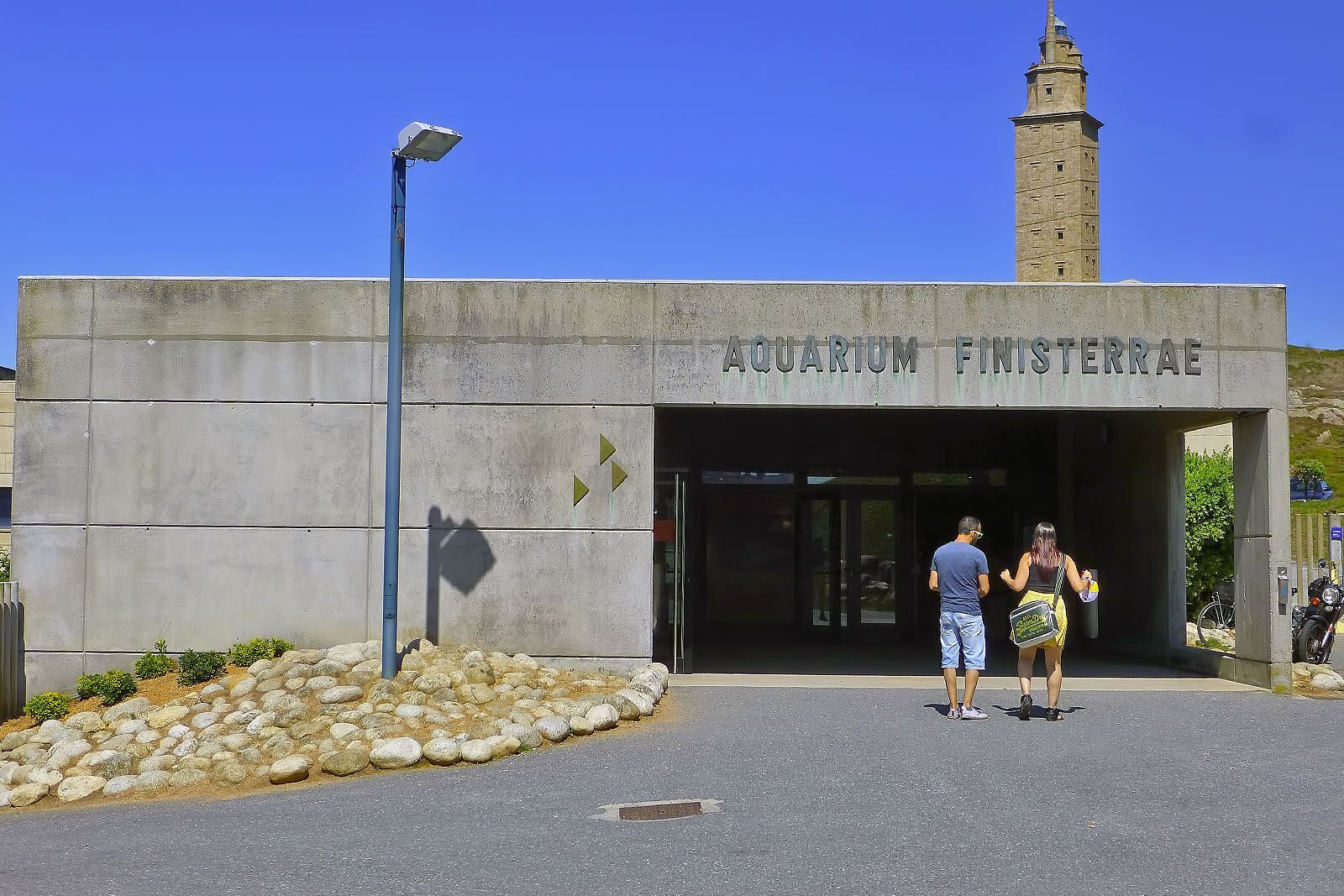 Take the kids to Aquarium Finisterrae
Hundreds of Atlantic marine species to admire
The main exhibit at Aquarium Finisterrae is the sala maremágnum, a ballroom with the grand aquarium that houses over 600 species. Head downstairs to the sala nautilus observation room, which is themed after Jules Verne's Twenty Thousand Leagues Under the Sea, complete with Captain Nemo's cabinet with Atlantic fish swimming behind floor-to-ceiling "windows".
Outdoor exhibits include seal enclosures, from where you can also view the Tower of Hercules on the neighbouring headland. Tickets are around €10 per person.
Location: Paseo Marítimo Alcalde Francisco Vázquez, 34, 15002 La Coruna, Spain
Open: Daily from 10am to 6pm
Phone: +34 981 189 842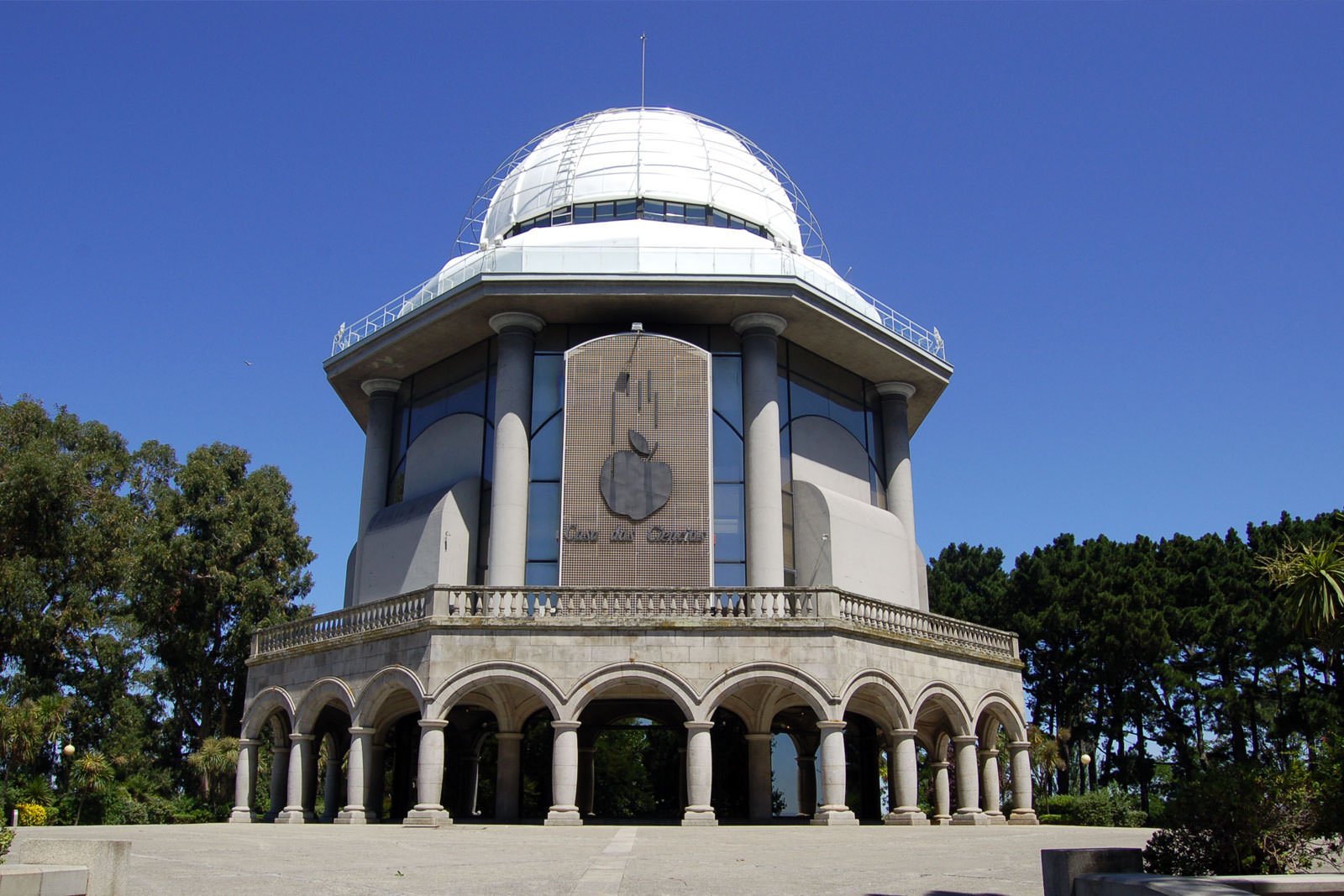 Deepen your knowledge at La Coruna's science museums
From cellular structures to solar systems
There are 3 main science museums in La Coruna, where you and your kids can enjoy an educational tour that's fun and interactive. The Museo Nacional de Ciencia e Tecnoloxía (museum of science and tech) is just up from de Riazor Beach, with technological exhibits that show the workings of a Boeing 747's landing gear, or the assembly of the first particle accelerator.
The Casa das Ciencias in the leafy Parque de Santa Margarita is a former palace that now houses a planetarium. The Domus, south of Aquarium Finisterrae, is all about human physiology. It's housed in a large, sail-shaped building overlooking the oceanfront.
Location: Plaza del Museo Nacional, 1, 15011 La Coruna, Spain
Open: Tuesday – Sunday from 10am to 5pm (closed on Mondays)
Phone: +34 689 578 727
photo by Che-wiki (CC BY-SA 3.0) modified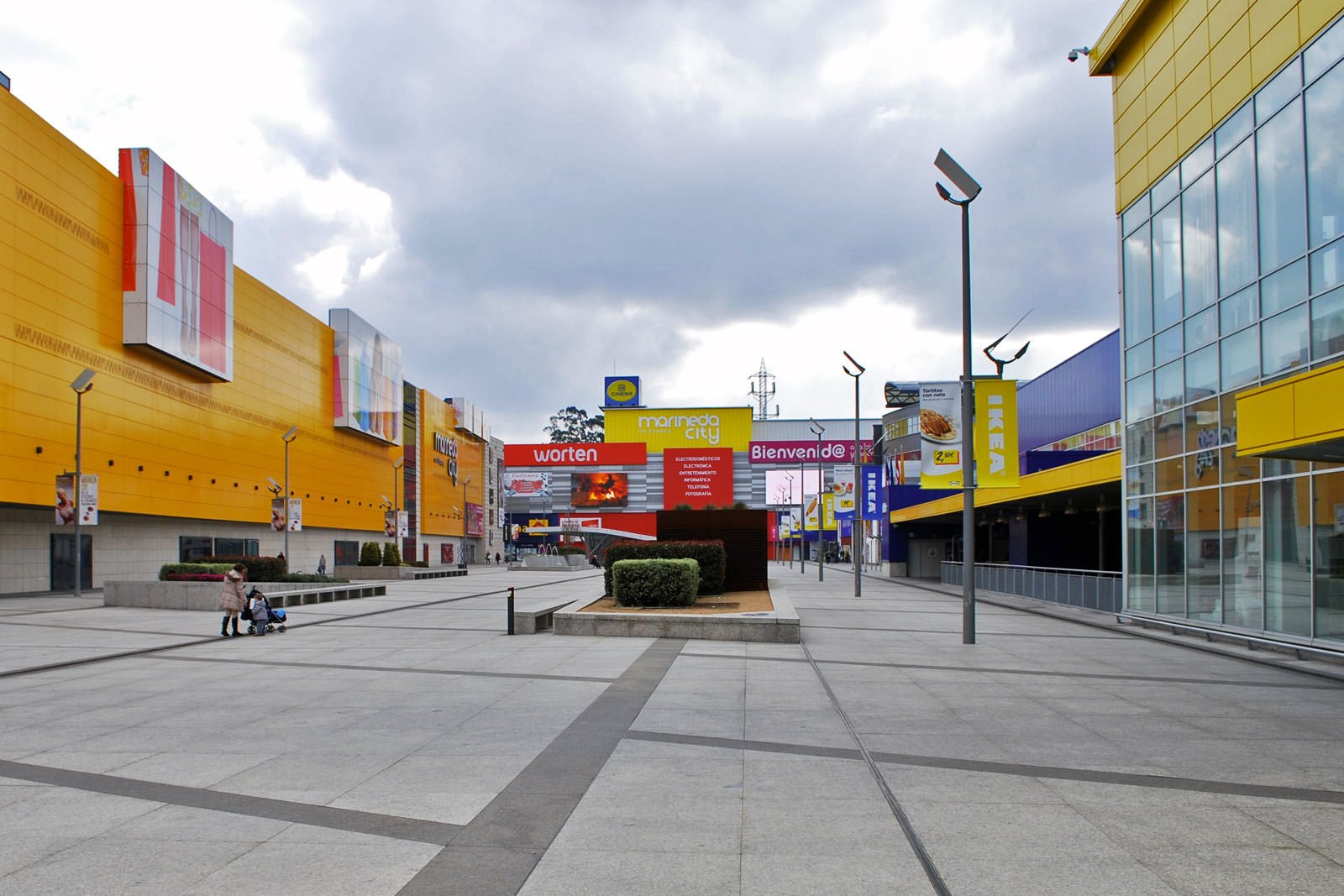 Shop at Marineda City
A large and modern mall on the outskirts
You can reach the commercial and industrial district of La Coruna within a 10-minute drive south of the coast. Marineda City is one of the largest shopping malls in the area. It offers a complete shopping and recreational experience through its huge variety of stores and entertainment features.
These range from fashion and accessories to sporting goods, as well as books and toys. There's a supermarket and food court, together with an entertainment and recreation centre that includes cinemas, a go-karting arena, and bowling alleys.
Location: Estrada Baños de Arteixo, 43, 15008 La Coruna, Spain
Open: Monday – Saturday from 10am to 10pm (closed on Sundays)
Phone: +34 881 888 888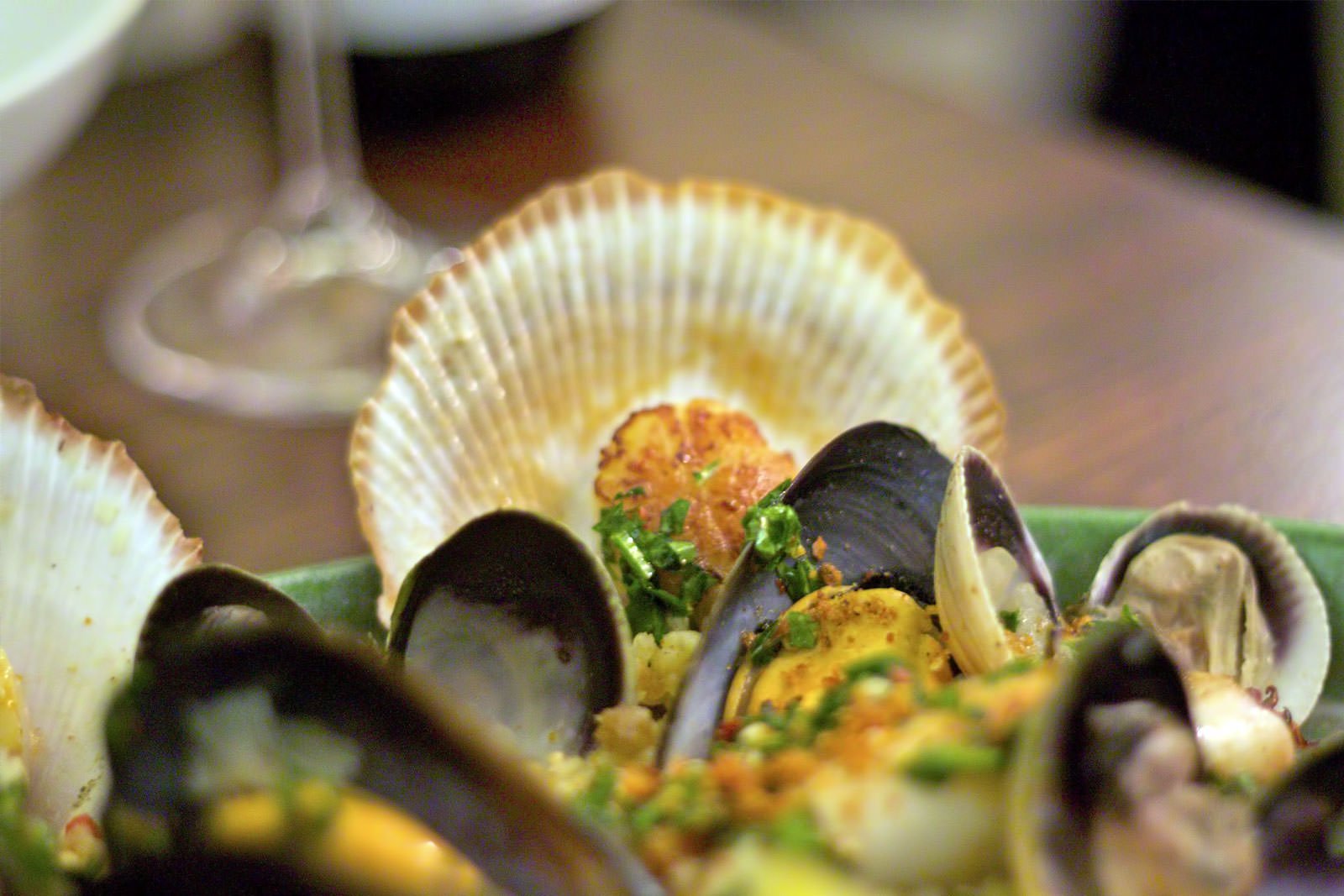 Eat "arroz con carabineros y zamburiñas" at Celeiro
The famous Galician dish of La Coruna
One of the most prominent dishes to try in La Coruna is the rice dish that you may find akin to paella. However, this pan-size serving comes with a very generous amount of bay scallops. Furthermore, the bright red deep-sea Carabineros shrimps in the mix adds a strong seafood flavour.
The overall texture of arroz is delightfully creamy, the lack of even a hint of shredded cheese. Restaurant Celeiro on Rúa Franja, in the heart of the old town, is one fine dining spot that serves up a great pan.
Location: Rúa Franja, 41, 15001 La Coruna, Spain
Open: Tuesday – Sunday from 12.30pm to 4pm and from 8pm to 12am (closed on Mondays)
Phone: +34 981 22 18 54
photo by Tristan Kenney (CC BY-SA 2.0) modified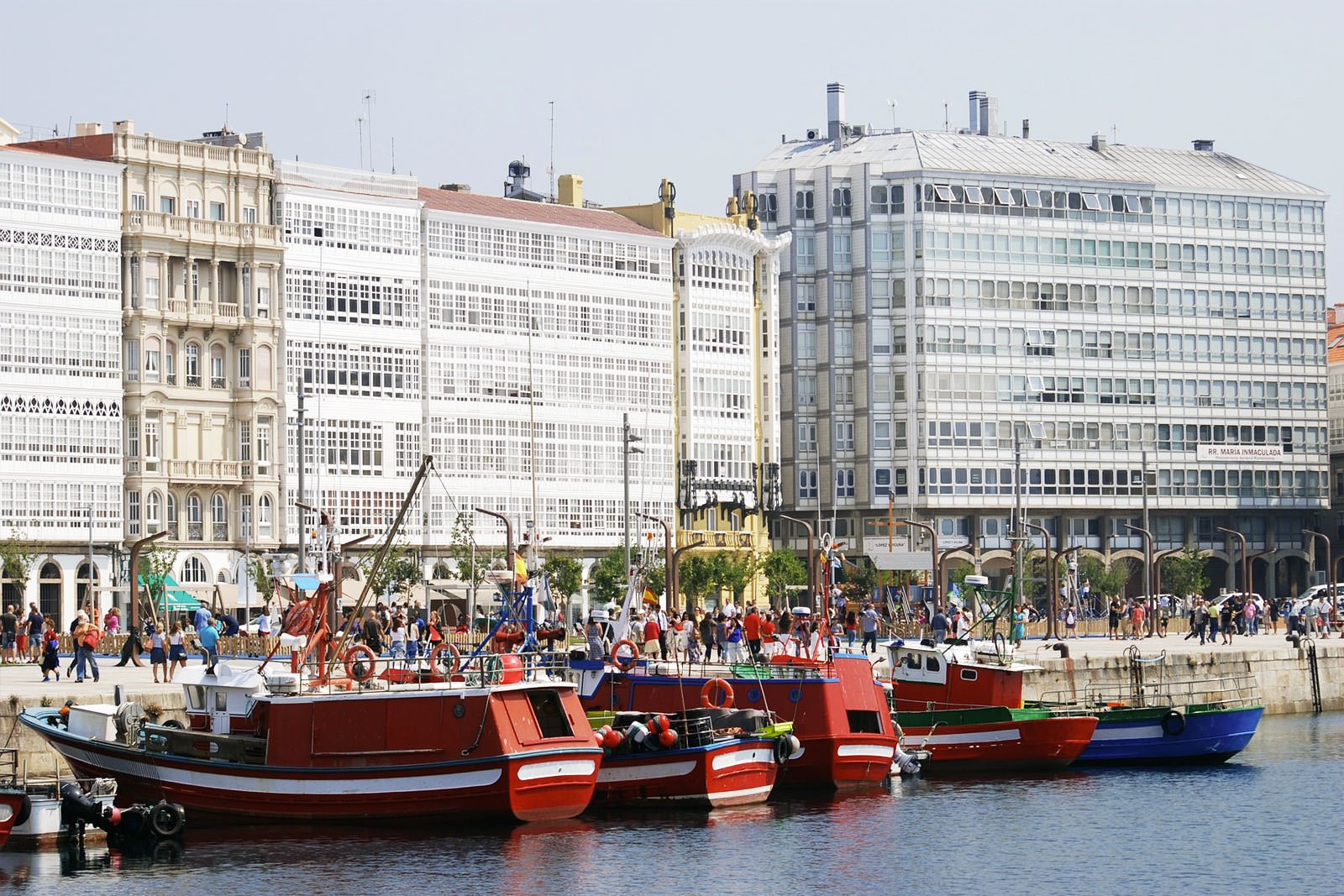 Chill by the marina
Sit with a cold one by the docks
There are 2 harbours serving La Coruna, but Puerto Deportivo is best for evening chillouts by the water. It's a short and pleasant walk south from the Praza de Maria Pita square and, once you reach the marina, you can further stroll around Explanada Parrote boulevard.
Bar Nemo is one of the unique bars here, aptly Captain Nemo-themed with dive bells and the Nautilus as props. It even has a mock ship's mast towering above its roof, blending neatly with those of the nearby yachts. Enjoy the famous local lager, Estrella Galicia, on the waterside terrace, overlooking the marina.
Location: Avenida Marina, 15006 La Coruna, Spain
Open: most bars open from 10am until late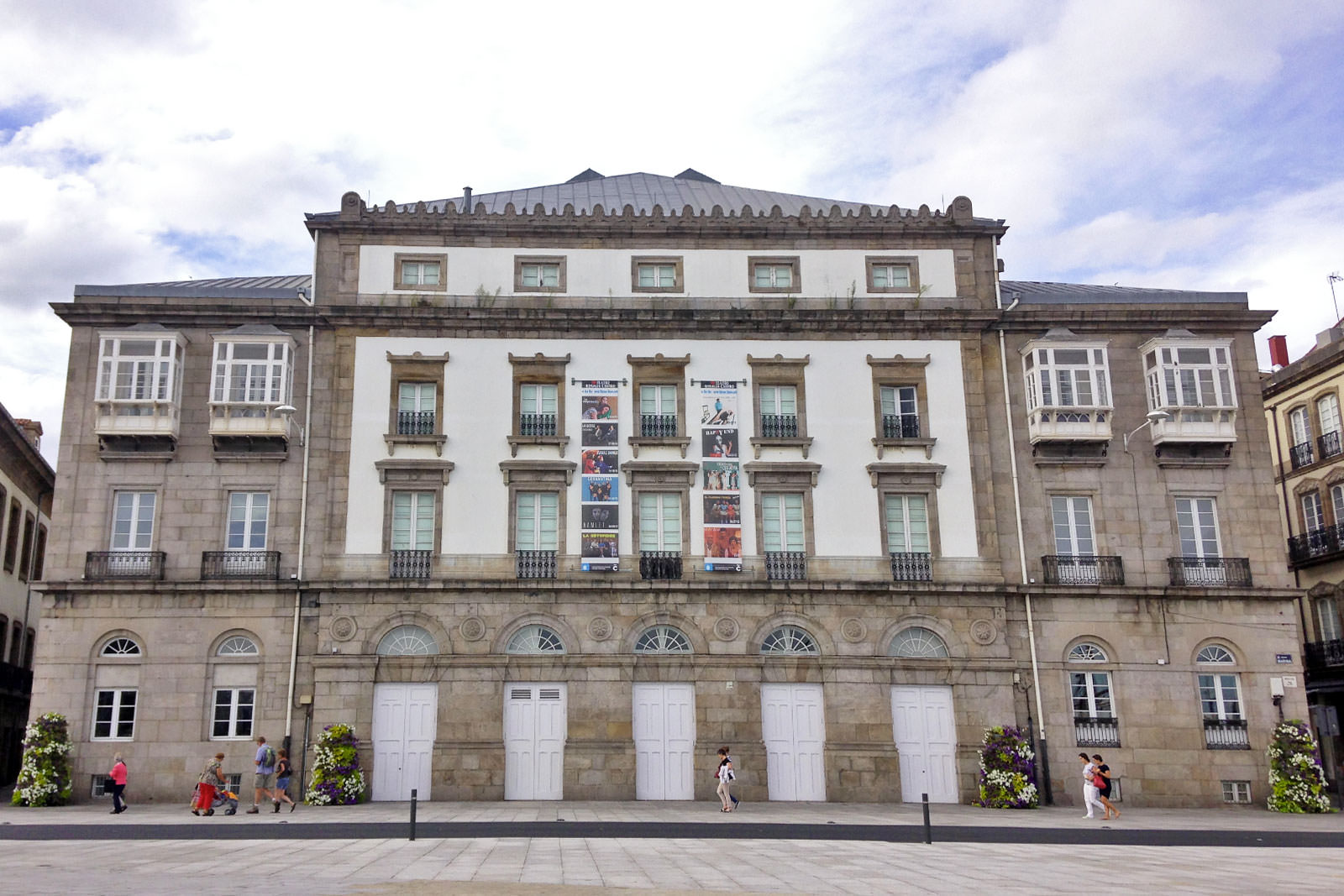 End the day watching opera at Teatro Rosalía de Castro
A lovely 19th-century theatre by the marina
Named in honour of the Galician romanticist writer, the Teatro Rosalía de Castro is one of La Coruna's main performing arts and cultural venues. You can easily find it north of the Puerto Deportivo marina, and a short walk west from Plaza de María Pita.
Some of the city's prestigious cultural events are hosted here, but on regular days, you can expect a schedule filled with operas, musicals and classical Spanish plays, such as Divinas Palabras (Divine Words) by Valle Inclán. Tickets are around €6.50.
Location: Rúa Riego de Agua, 37, 15003 La Coruna, Spain
Open: most shows start from 8pm, while daytime shows are usually from 10am
Phone: +34 981 184 349
photo by Piquito (CC BY-SA 4.0) modified