10 Things to Do with in Stockholm with Kids
Best Family-Friendly Places in Stockholm
Stockholm is extremely family friendly. You will notice it immediately in the design of the city parks and civic buildings, the kids' menus in restaurants, and the care for little ones on public transport. It's for these reasons, and plenty more besides, that Sweden is one of the best family holiday destinations in Europe.
Many of Stockholm's best family attractions are located on the island of Djurgården, in the west of the city, but thanks to the excellent public transport system, getting around is no problem. In fact, if you have a pushchair, you ride for free on public buses. Plus, most attractions, museums and events allow young children in for free.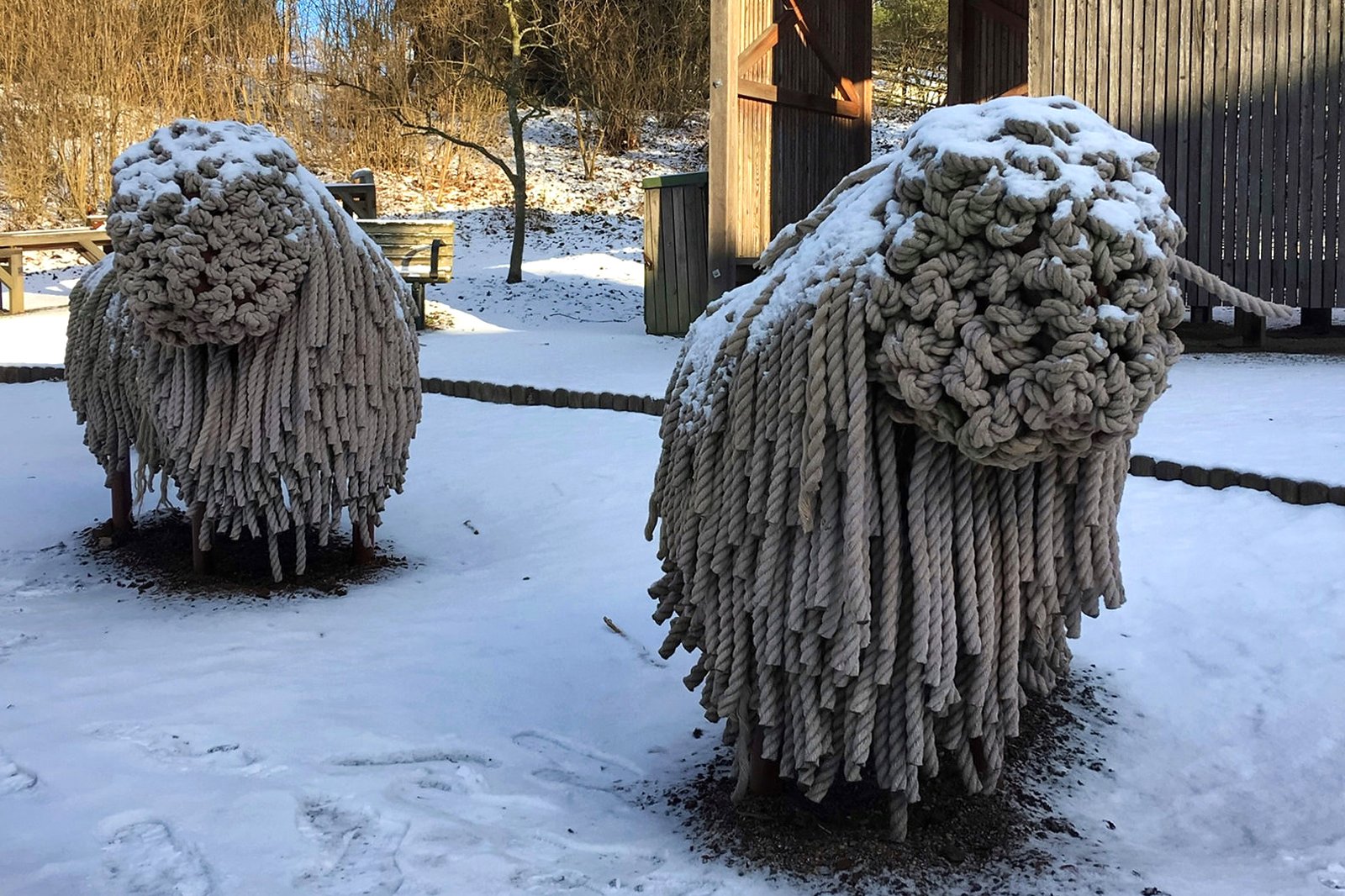 Skansen open-air museum
Take a trip back through 5 centuries of pre-industrialised Sweden
Skansen is a living history museum, showcasing how Swede's once lived. You can tour the farmsteads and craft shops, eat traditional food, and pet the animals. Built over 300,000 sq m, Skansen is a full-scale replica of an ancient town. You can even buy some of the crafts produced here.
Throughout the year, Skansen celebrates seasonal occasions like Midsummer, Harvest time, and New Year's Eve, following the folk traditions of yesteryear. It's a fascinating way to get a glimpse of Sweden's ancient culture.
Location: Djurgårdsslätten 49-51, 115 21 Stockholm, Sweden
Open: Daily from 10am (closing times vary throughout the year)
Phone: +46 (0)8-442 82 00
Families
Shoppers
History
Photo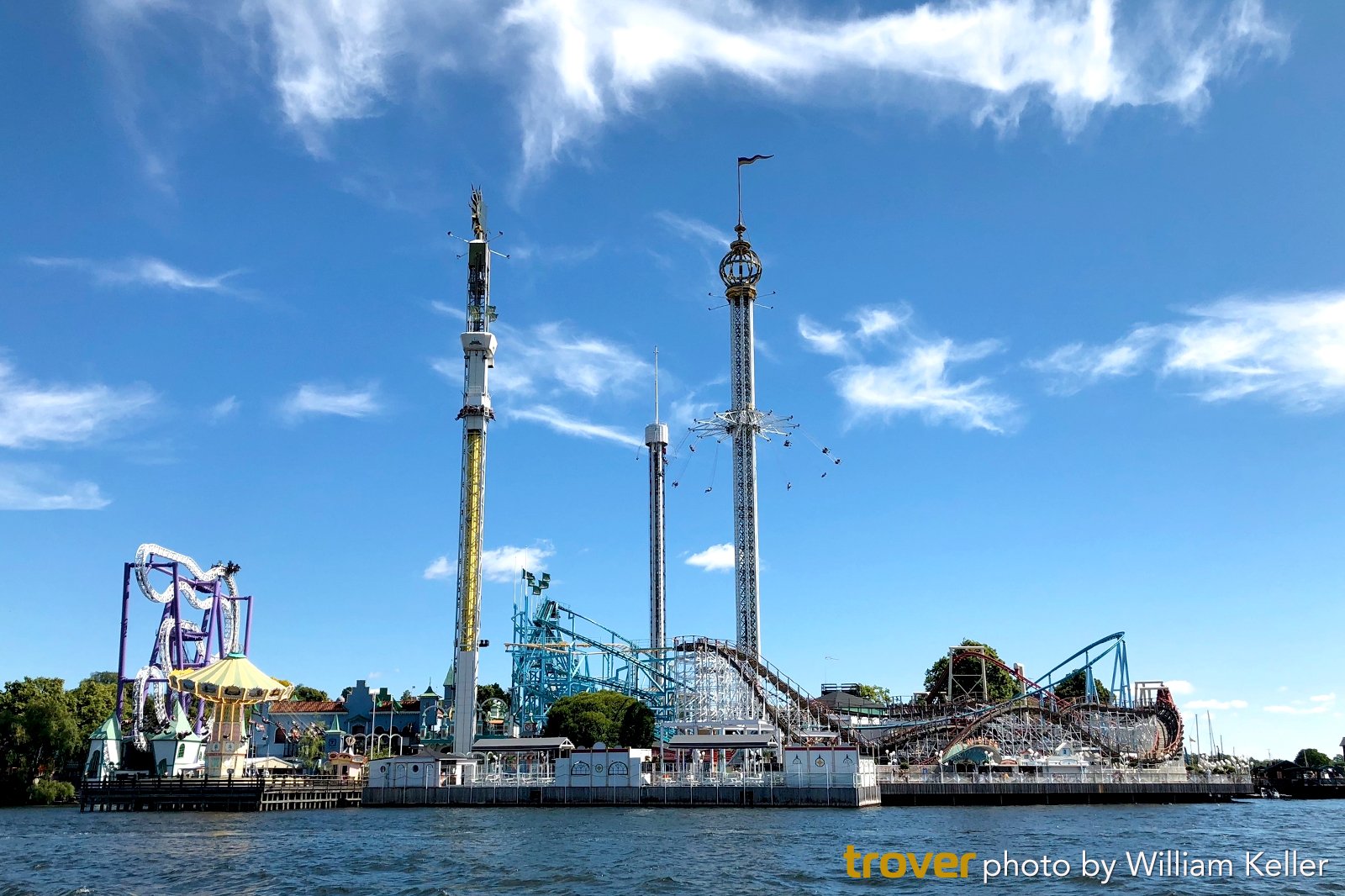 Gröna Lund
Ride the rollercoasters and scare yourself silly in the haunted house
Gröna Lund is a vintage theme park with surprisingly fast and thrilling rides. Located on Djurgården island, the park has more than 30 rides, ranging from bumper cars to vertical freefall rollercoasters. If you like a fright, the walk-through haunted house is terrifying – you've been warned!
Teens will love Gröna Lund amusement park while kids under 6 are allowed in for free. Gröna Lund is also a popular live music venue, with the many of the world's finest musicians performing throughout the summer months. Check their website for details.
Location: Lilla Allmänna Gränd 9, 115 21 Stockholm, Sweden
Open: May – September (times vary)
Phone: +46 (0)10 708 91 00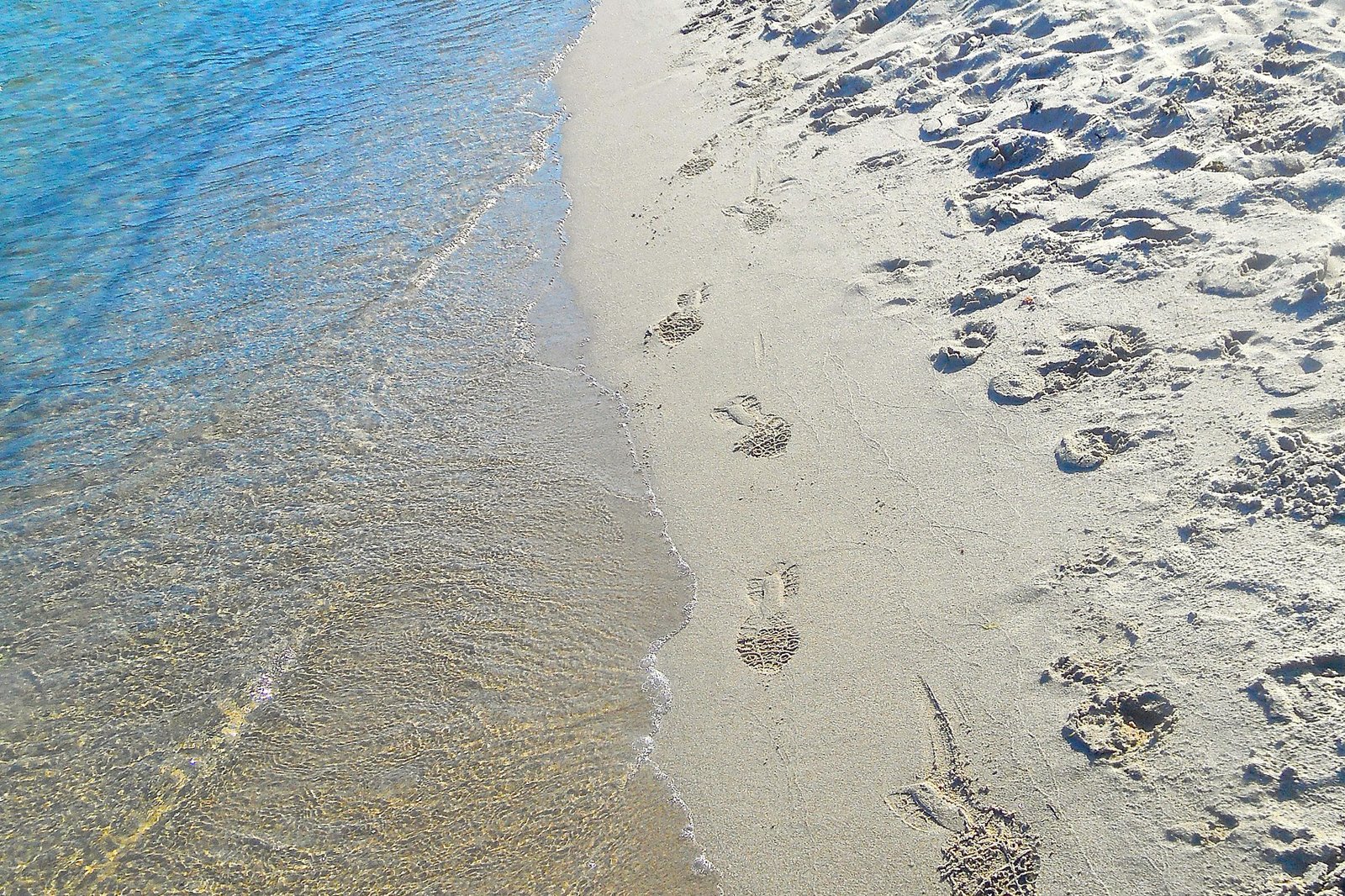 Relax on the beach at Tanto strandbad
Jump into the Baltic Sea (in summer)
Stockholm has several beaches in the city centre, all of which are packed in the peak summer months. For families, Tanto strandbad is a popular swimming spot. The prime sandy spots are filled quickly, but people set up on the rocky coastline or on the grassland behind. It's suitable for the disabled and has public showers. Located on Södermalm island, you can spend the whole day here, enjoying the beach before heading to nearby Tantolunden Park to play on the playground or have a round of mini golf.
Location: Tanto strandbad, Skarpskyttestigen 6, 117 41 Stockholm, Sweden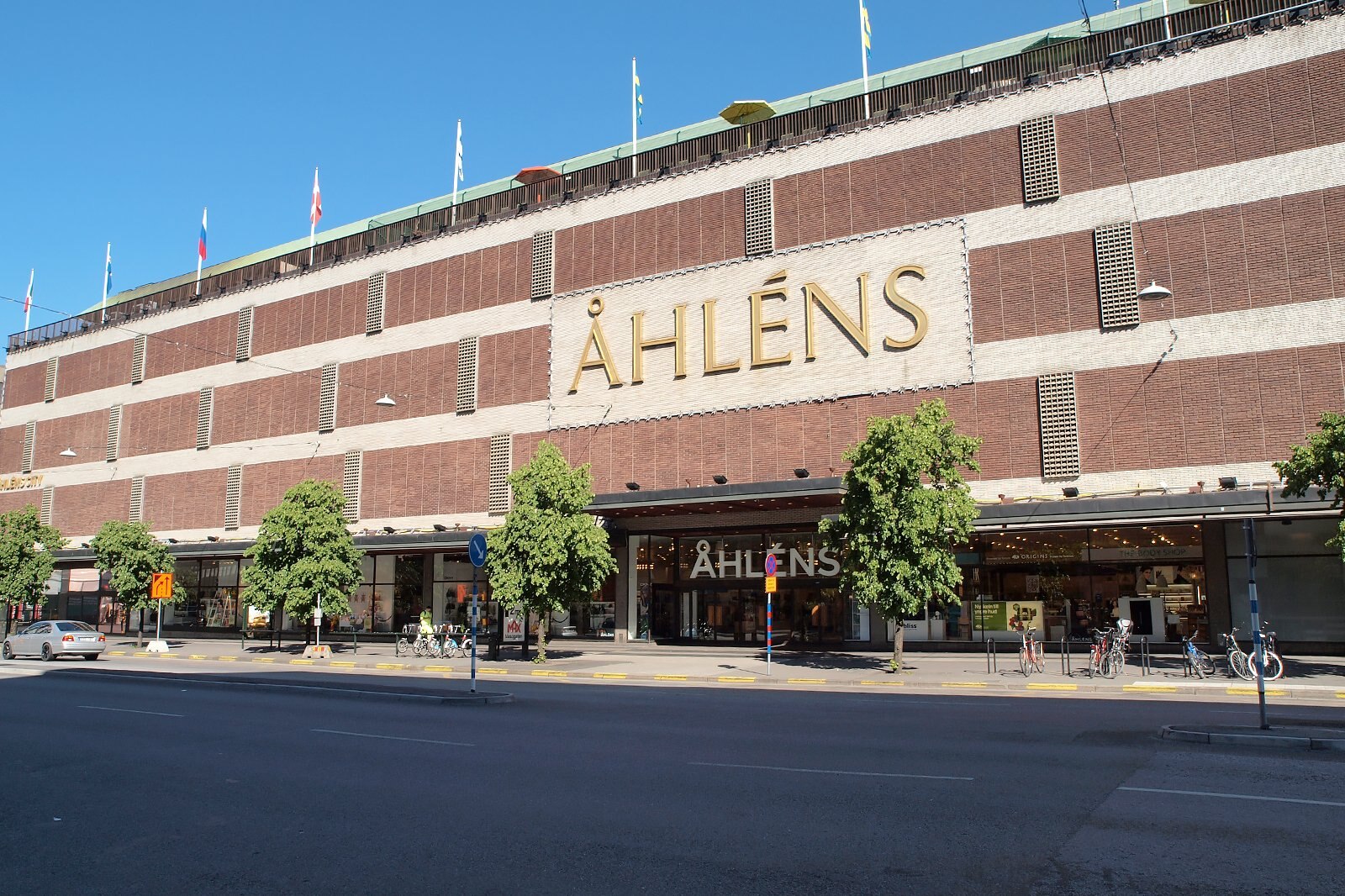 Åhléns City department store
The 4th floor is dedicated to children
Åhléns is a popular department store in Sweden, with a handful of branches in Stockholm alone. Åhléns City is the flagship store and the most convenient for visitors. It's connected to T-Centralen station and is packed most days. For families, this 4-storey store is a gem. All the restaurants and coffee shops in the mall are kid-friendly, so it's a quick and easy choice as meal times. There is also a well-equipped family room on the top floor. The entire children's section has been designed for the little ones, with bright colours, kooky furniture, and interactive features.
Location: Klarabergsgatan 50, 111 21 Stockholm, Sweden
Open: Monday – Friday from 10am to 9pm, Saturday from 10am to 7pm, Sunday from 11am to 7pm
Phone: +46 (0)8 676 60 00
photo by JIP (CC BY-SA 3.0) modified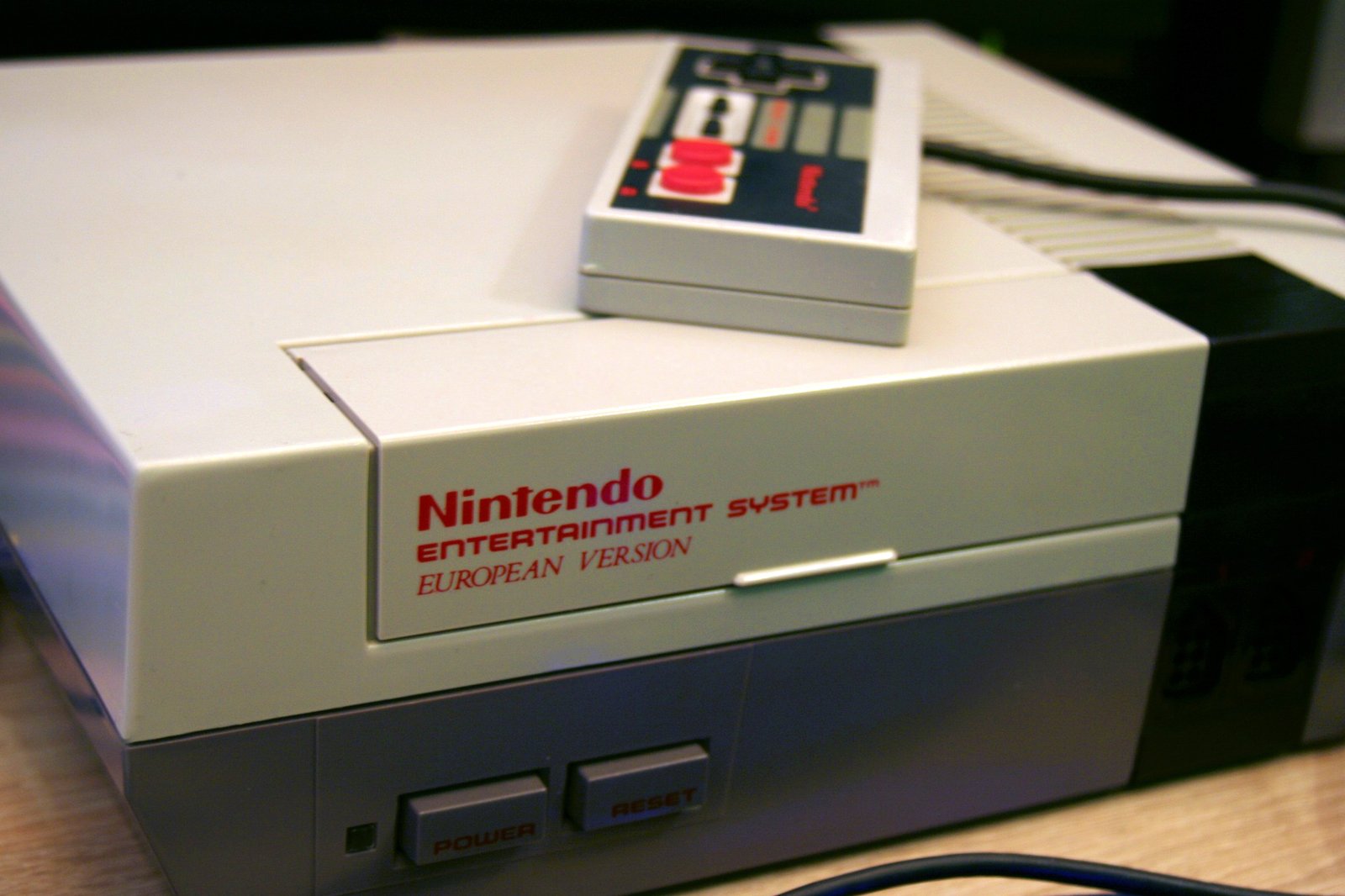 Stockholms Spelmuseum
Play Pac Man and more at Stockholm's Video Game Museum
Stockholms Spelmuseum is a small but fun museum dedicated to the history of games consoles. It displays old computers from Nintendo and Atari, and lets you play fun games from the past. A highlight of the museum is the range 1980s arcade games like Pac Man and Space Invaders. Bringing things firmly into the 21st century, a VR station allows you to see how the gaming industry has progressed over the last few decades. Stockholms Spelmuseum is a private museum and clearly a labour of love for the owners. Kids under 5 get in free.
Location: Markvardsgatan 2, 113 53 Stockholm, Sweden
Open: Thursday – Friday from 12am to 6pm, Saturday – Sunday from 10am to 4pm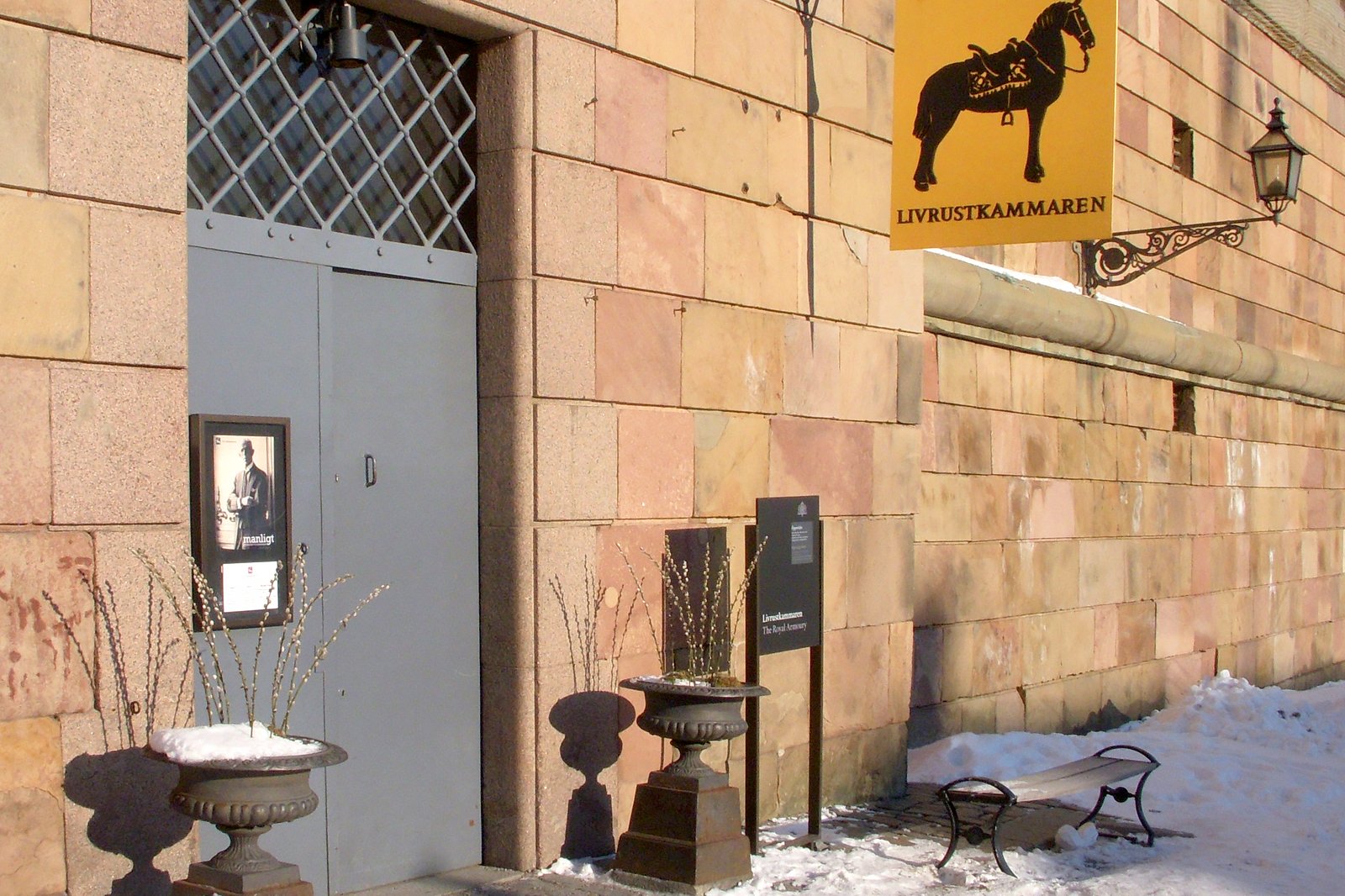 Livrustkammaren
Dress up as a knight at the Royal Armoury
The Royal Armoury, Livrustkammaren, is Sweden's oldest museum. It first opened in the 1600s as a place for the king to display his armour and it grew from there. Some of the pieces on display are blood splattered and show signs of battle, which only adds to the authenticity. There's even a tour specially designed for children, explaining famous tales of princesses and knights with costumes, games and treats. It's located in the basement of the Royal Palace and is free to enter.
Location: Slottsbacken 3, 111 30 Stockholm, Sweden
Open: Tuesday – Sunday from 11am to 5pm (extended opening hours on Thursdays)
photo by Holger.Ellgaard (CC BY-SA 3.0) modified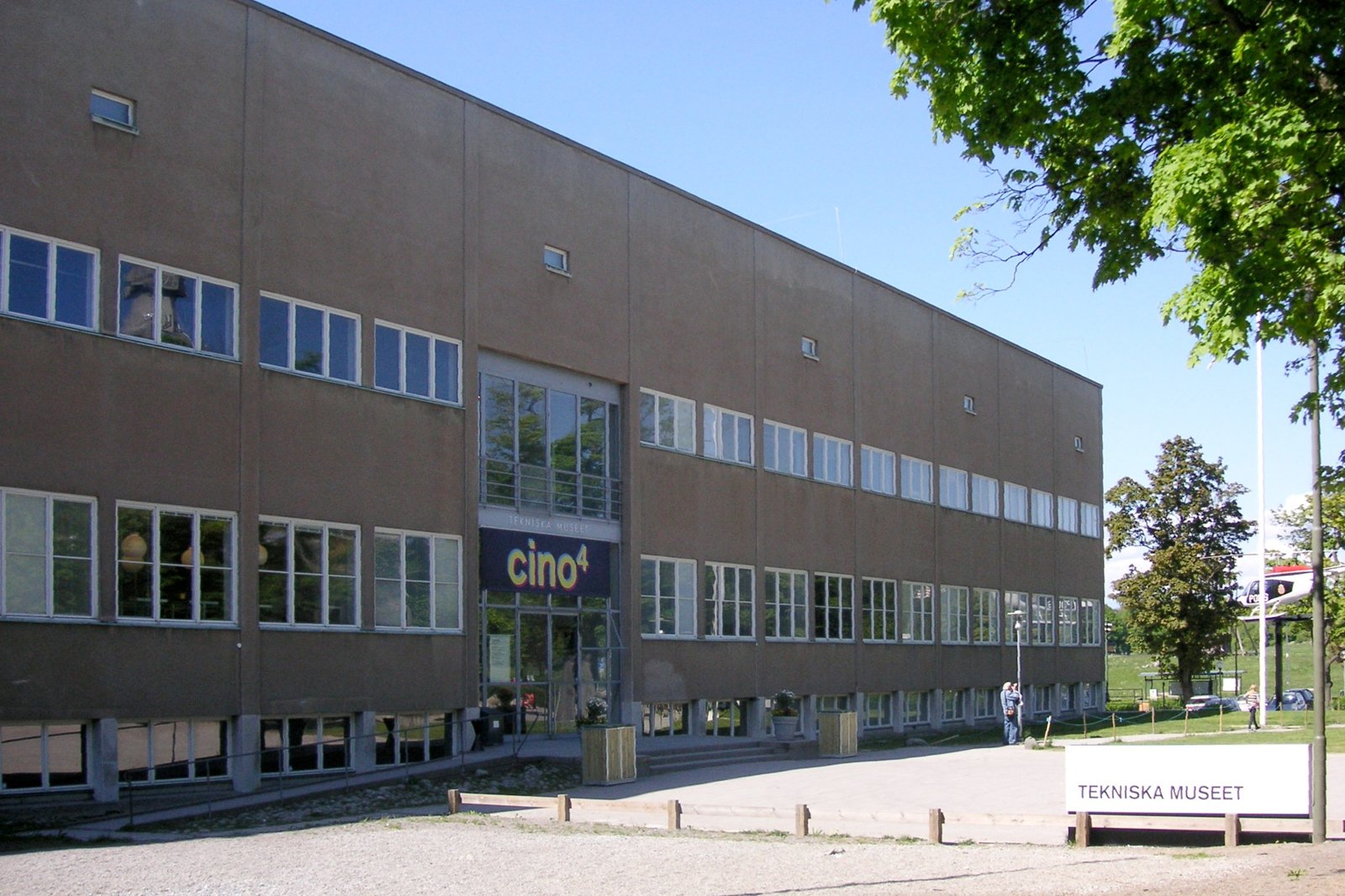 Tekniska Museet
Play with technology and learn about Swedish inventors
The Swedish National Museum of Science and Technology has plenty for children to do. Indeed, most of the exhibits are tailored for youngsters. Highlights include MegaMind, which allows you to do cool experiments like paint using only your eyesight onto a digital screen and make music by moving your body. These are just 2 of the many hands-on exhibits available. Other sections of the museum include an epic model railway from the 1950s and a replica mine that shows how labourers used to work with technology underground.
Location: Museivägen 7, 115 27 Stockholm, Sweden
Open: Daily from 10am to 5pm (open until 8pm on Wednesdays)
photo by Holger.Ellgaard (CC BY-SA 3.0) modified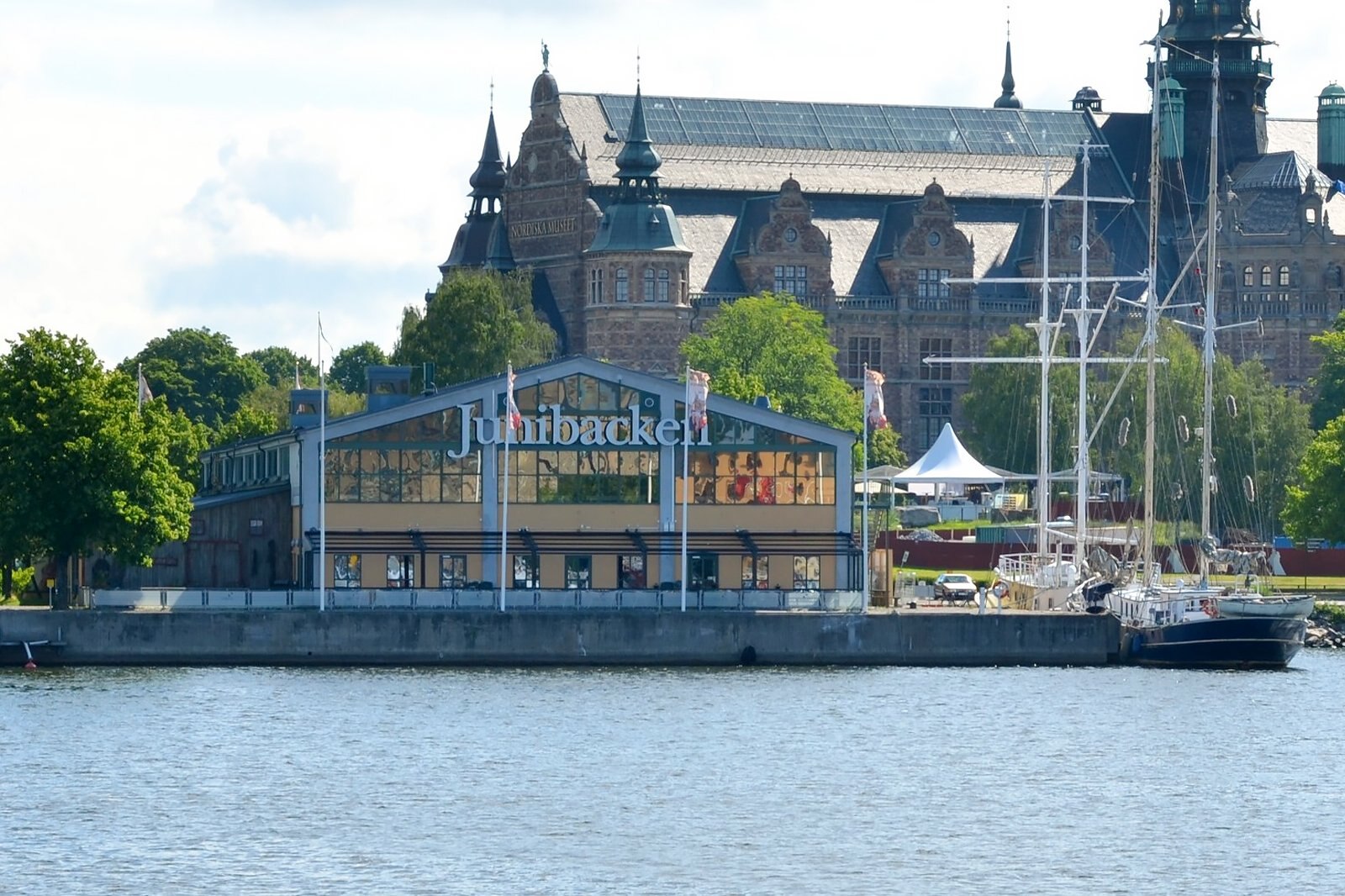 Junibacken
Ride the Story Train and explore Pippi Longstocking's house
This children's attraction focuses on bringing famous Swedish literary characters to life. You can play in Pippi Longstocking's house, ride the Story Train, and watch live theatre adapted from children's storybooks. Although Junibacken is quite small, kids aged 4- to 8-years-old will be delighted. Entry prices depend on age, starting from around 150 kr. Kids under 2 are allowed in for free.
Located on Djurgården island, the museum is surrounded by loads of other family friendly attractions, so you could choose to spend the whole day in the area.
Location: Galärvarvsvägen 8, 115 21 Stockholm, Sweden
Open: Opening hours vary a lot. It's usually open from 10am to 5pm but double-check on their website to be sure.
Phone: +46 (0)8 587 230 00
photo by Johan Fredriksson (CC BY-SA 3.0) modified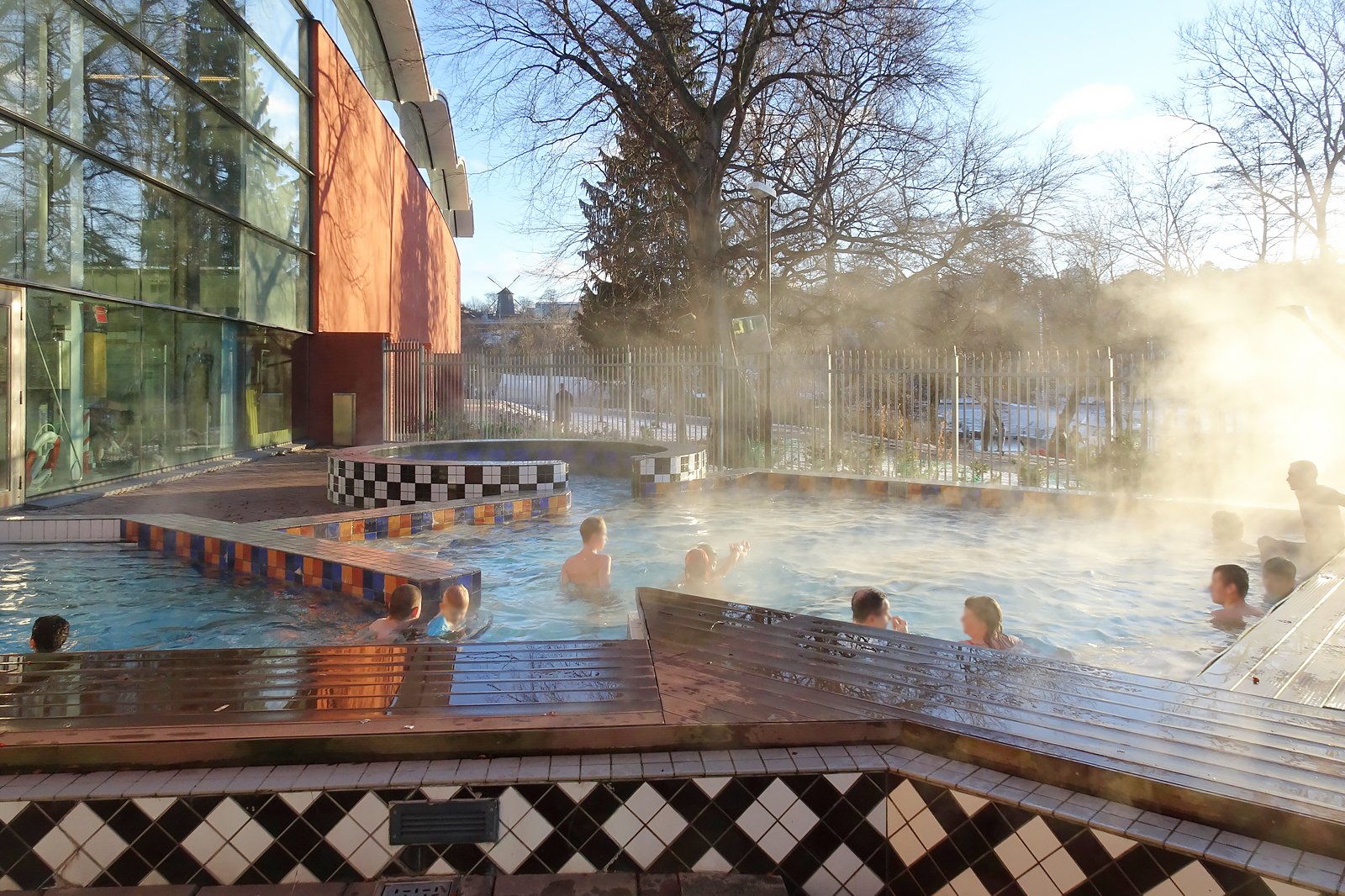 Eriksdalsbadet
Have a swim and play on the slides
Eriksdalsbadet is a large swimming baths with indoor and outdoor pools, 2 fun slides, a separate paddling pool for toddlers, and hot pools. There's enough space for people who want to play in the water without disturbing those who want to swim laps. Taking a dip in the outdoor heated pool in mid-winter is a wonderful experience. Other facilities include a gym and a sauna. It's located in the south of Sodermalm, close to Metro and tram stops. This a popular spot throughout the year, especially with families.
Open: Daily from 6am to 6pm (extended opening hours from Sunday to Thursday)
Phone: +46 (0)8 508 402 58
photo by Holger.Ellgaard (CC BY-SA 4.0) modified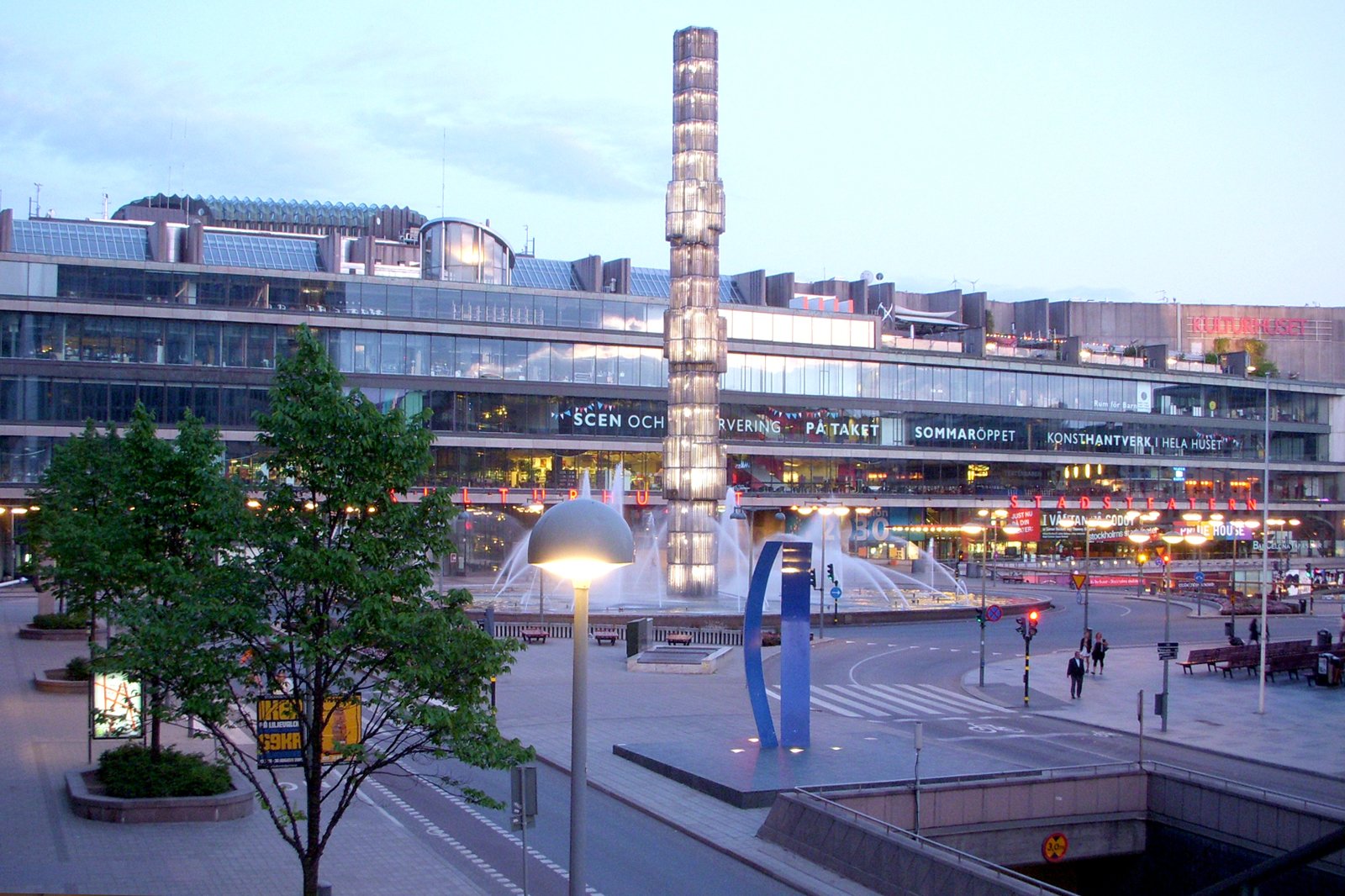 Kulturhuset Stadsteatern
Watch a family play at Culture House
The Culture House, Kulturhuset Stadsteatern, is a huge complex that promotes a variety of arts, including theatre, dance, film, music, literature, and debate. The design of the building is a great example of Nordic architecture, and with 8 separate stages, you'll find plenty of interesting shows running throughout the year. Family friendly performances might be in Swedish or English. Head up to the top floor for a nice view over central Stockholm.
Location: Sergels torg, 111 57 Stockholm, Sweden
Open: Weekdays from 9am to 7pm, weekends from 11am to 5pm
Phone: +46 (0)8 506 202 12
photo by Holger.Ellgaard (CC BY-SA 3.0) modified