Skansen is located on the island of Djurgården in Stockholm and is one of the oldest open-air museums in the world. The museum was inaugurated in 1891 and is home to, among other things, a historical Sweden in miniature, a zoo, an aquarium and several gardens and eateries. The wide range of things to do means that Skansen has something to offer for adults and children alike. Set aside at least half a day for your visit or even longer if you want to be able to see everything without having to rush.
The open-air museum consists of 150 houses and dwellings which have been transported here from all across the country. The Town Quarter shows you what life was like in an average-sized Swedish town in the 19th century and you can visit the post office, shops, the bakery, workshops and homes all while learning more about Swedish handicrafts and traditions. Be sure to swing by one of the museum shops and see if you can pick up any of the handicrafts you may have fallen for. You'll find ceramics, glassware, classic decorations, vintage objects and incredible breads and biscuits all on sale.
Skansen in Stockholm - one of the highlights of 8 Magical Reasons to Visit Stockholm in Winter and 10 Things to Do with in Stockholm with Kids (Read all about Stockholm here)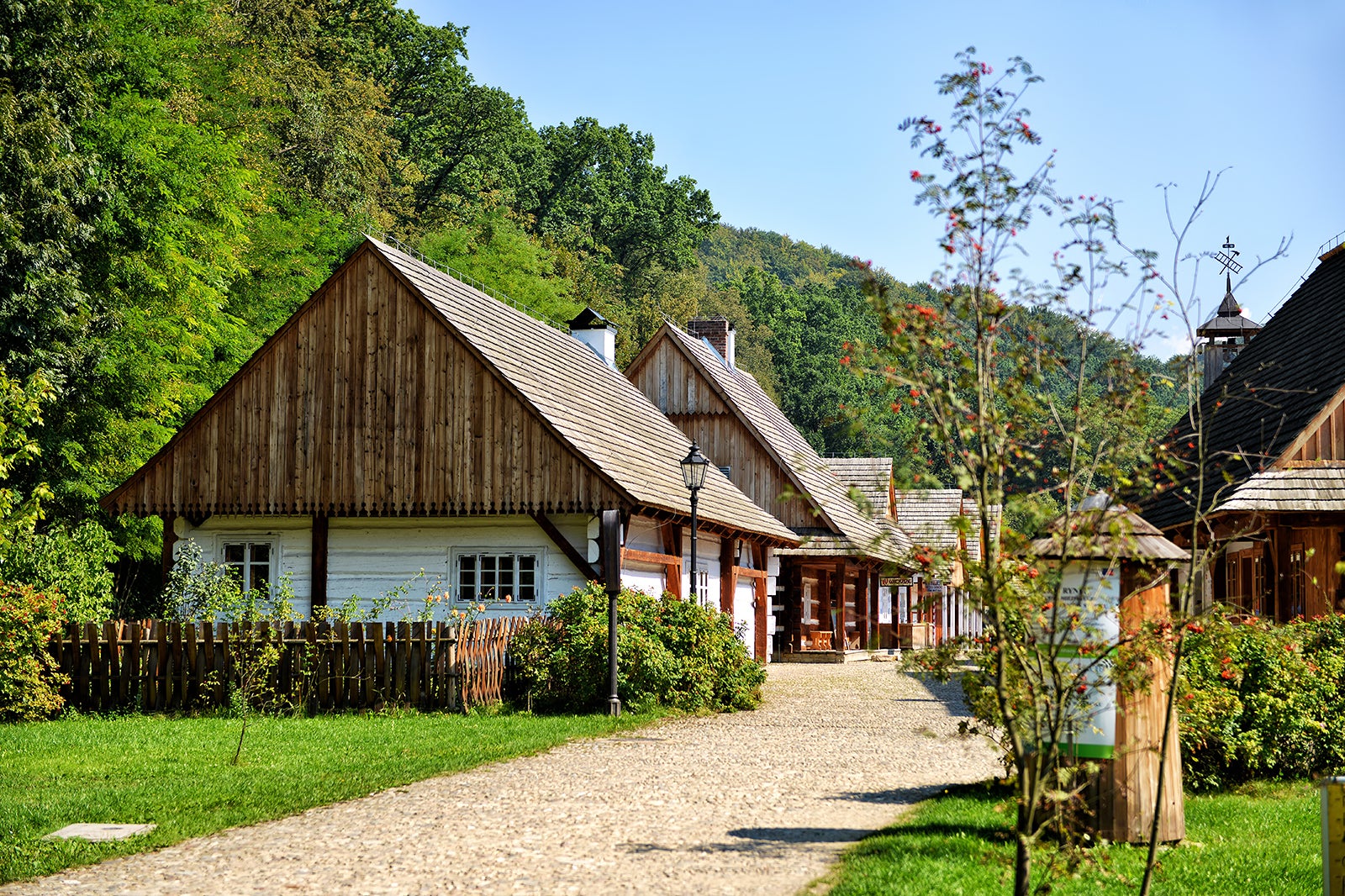 What are the highlights of Skansen?
The zoo at Skansen never fails to impress and is home to a wide range of different animal species. Little ones will love the Children's Zoo (Lill-Skansen) where they can get better acquainted with animals and nature. They can also help out around the houses and farmyards, watch as the animals are fed, experience some fantastic theatrical performances, play in the playground and maybe even celebrate a birthday.
Skansen is naturally also home to a number of Nordic wild animals, such as bears, moose, wolves and lynxes, as well as domestic animals such as Swedish breeds of sheep, horse, cow and hen. Plus there's the Skansen Aquarium where you'll not only find fish, crocodiles and frogs but even monkeys, birds and scorpions. Skansen Aquarium is under separate management, so you'll need to pay an extra admission charge to visit. However discounts are available if you buy a combi-ticket. What's more, 2019 saw the addition of the Baltic Sea Science Centre where you can experience different underwater environments from the archipelago to the open sea, not to mention a wide range of different habitats and species.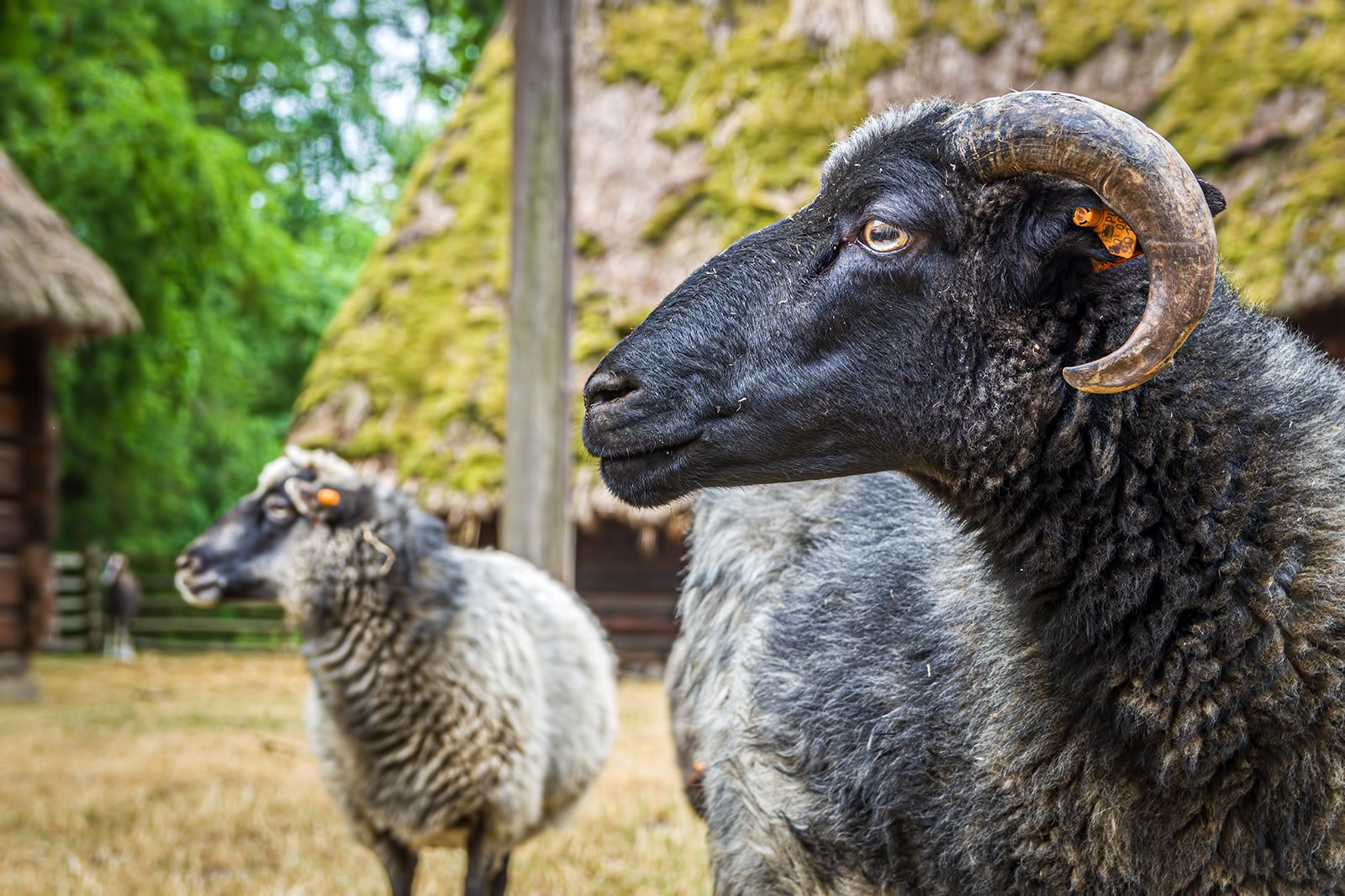 What else is there to do at Skansen?
Besides animals and history, Skansen also hosts lots of different events over the course of the year. There are celebrations on Walpurgis Night, Midsummer, the National Day of Sweden, Lucy's Day, Christmas and New Year's. The Christmas Market is well-known and has been held here since 1903, while New Year's Eve at Skansen dates all the way back to 1895. In addition to all the big holiday celebrations, concerts are also held regularly both at Seglora Church and on the Stora Scenen stage, as well as different varieties of dance performances. But no doubt the most popular of all the events held here is the Sing-Along at Skansen (Allsång på Skansen), with each edition attracting 20,000 attendees and more than one million TV viewers.
Once you've experienced all that Skansen has to offer, you'll most likely want to sit back, rest your feet, and recharge your batteries with something scrumptious to eat and drink. Skansen boasts a wide range of eateries serving everything from light bites and simple lunches to luxurious 3-course meals. The elegant Solliden Restaurant serves a popular buffet in the summer as well as special dinners and banquets on certain holidays.
Good to know about Skansen
Skansen is located on the island of Djurgården, which makes it easy to reach using most means of transportation, depending on where exactly you are coming from. Buses, trams and boats all stop close to Skansen, but it's usually also convenient to walk or cycle here. If you opt for one of the latter options, seize your chance to explore the islands of Gamla Stan and Skeppsholmen on the way. Taking the ferry there on a sunny summer's day is a memorable experience in its own right. If you haven't got the time to spend an entire day at Skansen, there is a practical guide you can download from the Skansen website which will take you through the most important sights in around 1 to 2 hours. It is also possible to buy an annual pass and come back in case you want to split your visit over several occasions.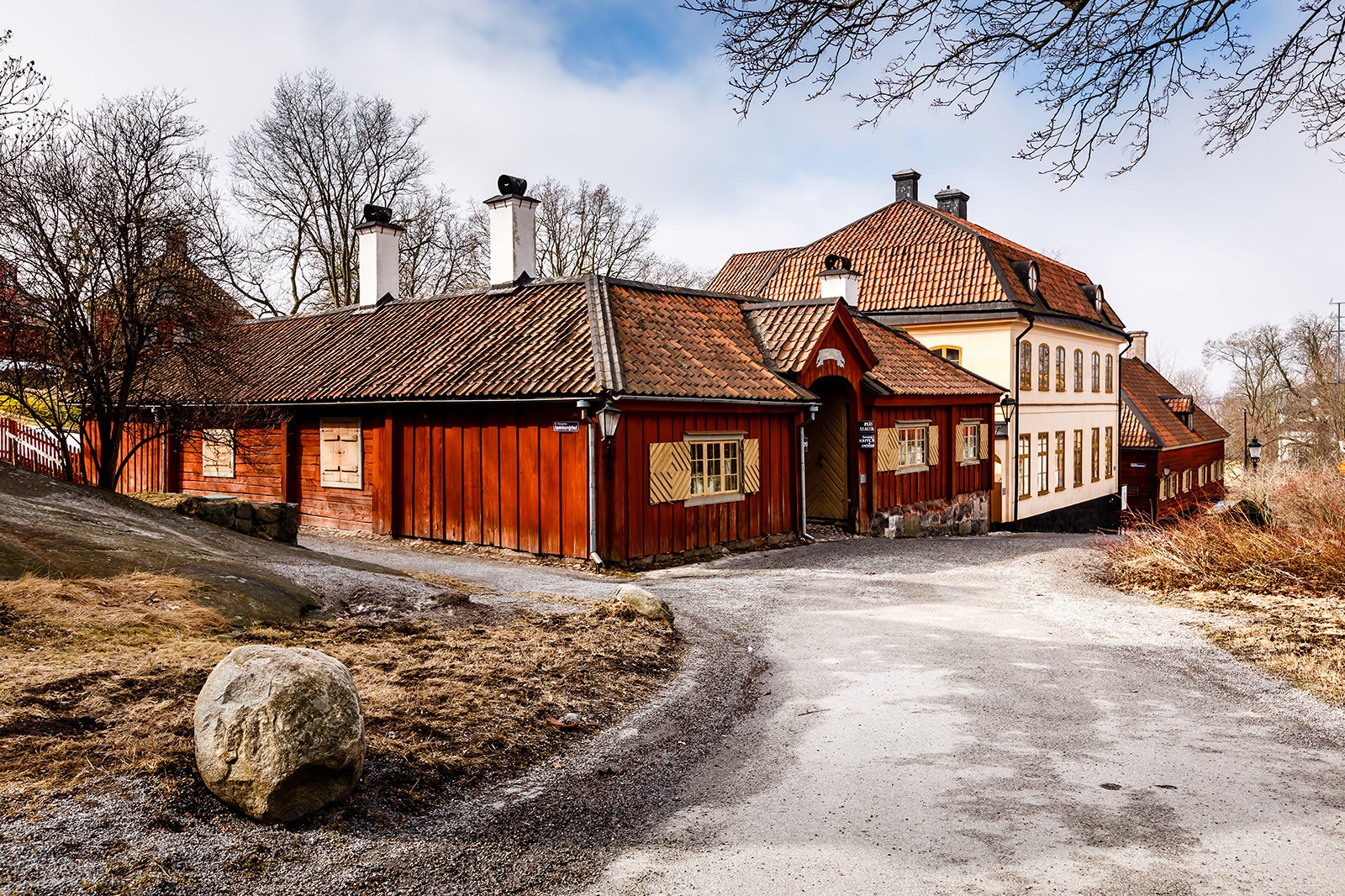 Skansen in Stockholm
Location: Djurgårdsslätten 49–51, 115 21 Stockholm, Sweden
Phone: +46 844 28200
Back to top