10 Things to Do in Turks and Caicos
What is Turks and Caicos Most Famous For?
The Turks and Caicos Islands draw visitors to its dreamy beaches. The British Overseas Territory sits blissfully in the tropical Caribbean region – and the likes of famous Grace Bay Beach are indeed among the sea-lover and sun-worshipper magnets. But whether you're staying on Providenciales, Grand Turk, or any of the other 38 islands, plenty awaits beyond the sand.
There's history to explore, local food to sample, and a whole load of chilled-out Caribbean vibes to soak up. The weather in the Turks and Caicos is generally good all year, although this is primarily a winter sun destination, and moderate to heavy rain with strong winds can linger on the horizon during summer months.
1
Start the day at Grace Bay Beach
Hit the Turks and Caicos' most famous stretch of sand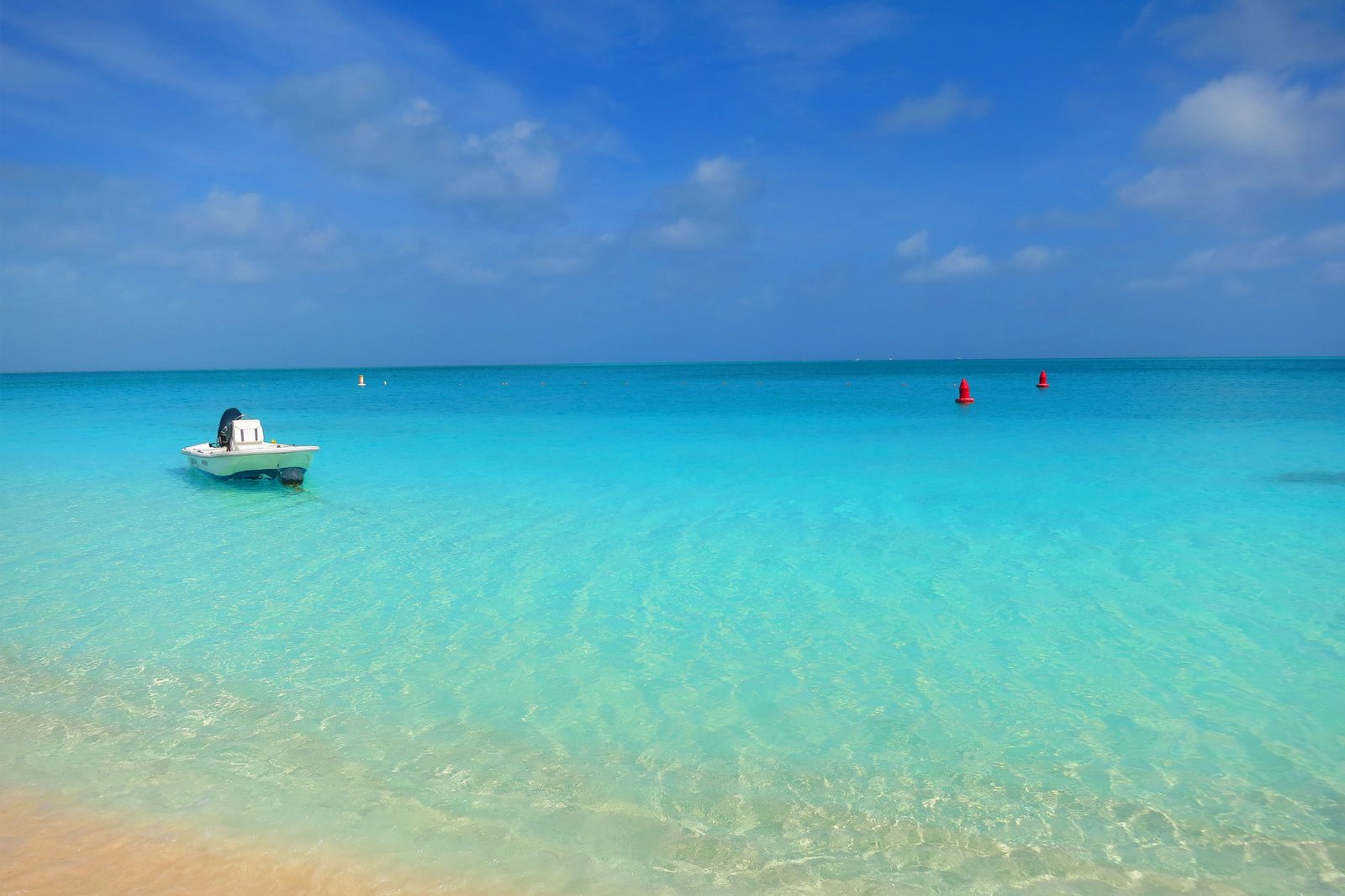 Couples
Families
Photo
Budget
There's little doubt that stunning Grace Bay Beach is the Turks and Caicos Islands' premier beach attraction. This gorgeous crescent of white sand fronts the Atlantic Ocean, off the island of Providenciales – arguably the place to see and be seen in these parts.
It's a great spot to start the day and get a feel for the incredible vistas that await. Whether that means a gentle dip in the water, kicking back on the sand, or admiring it all with a coffee from one of the luxury beachfront resorts, you're unlikely to be disappointed.
Location: Grace Bay Road, Providenciales, TKCA 1ZZ, Turks and Caicos Islands
photo by GrapevineTxOnline.com (CC BY 2.0) modified
2
Must-See: Turks & Caicos National Museum
Get your fill of island history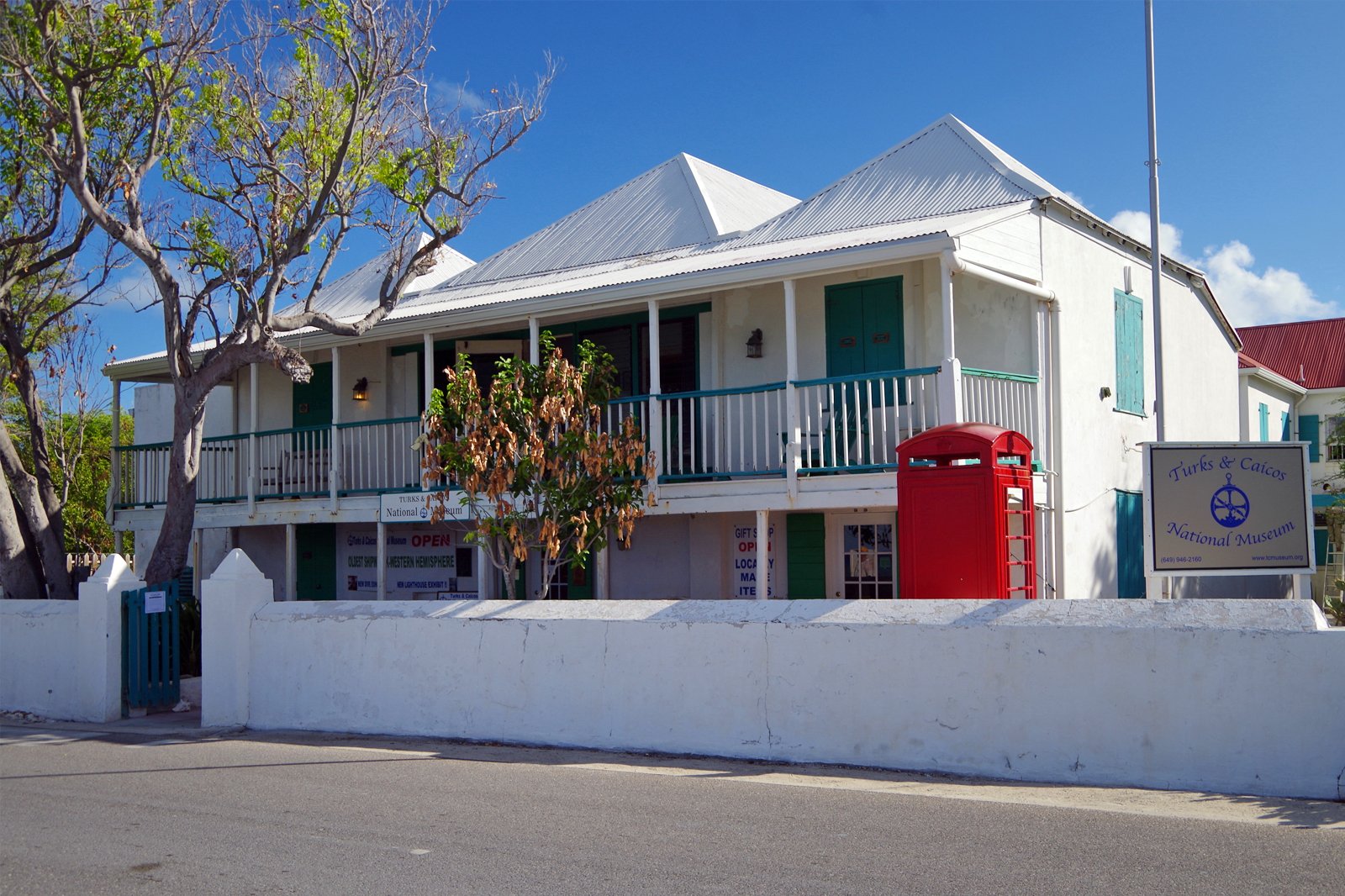 The Turks and Caicos Islands might be best known for the splendour of their white sand beaches, but of course, there's more to see beyond them. In the capital of Cockburn Town on Grand Turk, the Turks & Caicos National Museum offers up a helpful primer on the islands' history and culture.
Head here in the morning – it closes after lunch – to explore archaeological and natural history exhibits that document life on the islands before and after European occupation. Understanding the culture and history of the Turks and Caicos can add value and a sense of bearing to your beach holiday here.
Location: Front Street, Cockburn Town, Grand Turk, TKCA 1ZZ, Turks and Caicos Islands
Open: Monday–Friday from 9am to 1pm (closed on Saturdays and Sundays)
Phone: +1 649-247-2160
photo by Balou46 (CC BY-SA 4.0) modified
3
Take in Cockburn Town's historic Duke Street
Stroll between colonial gems and tempting boutiques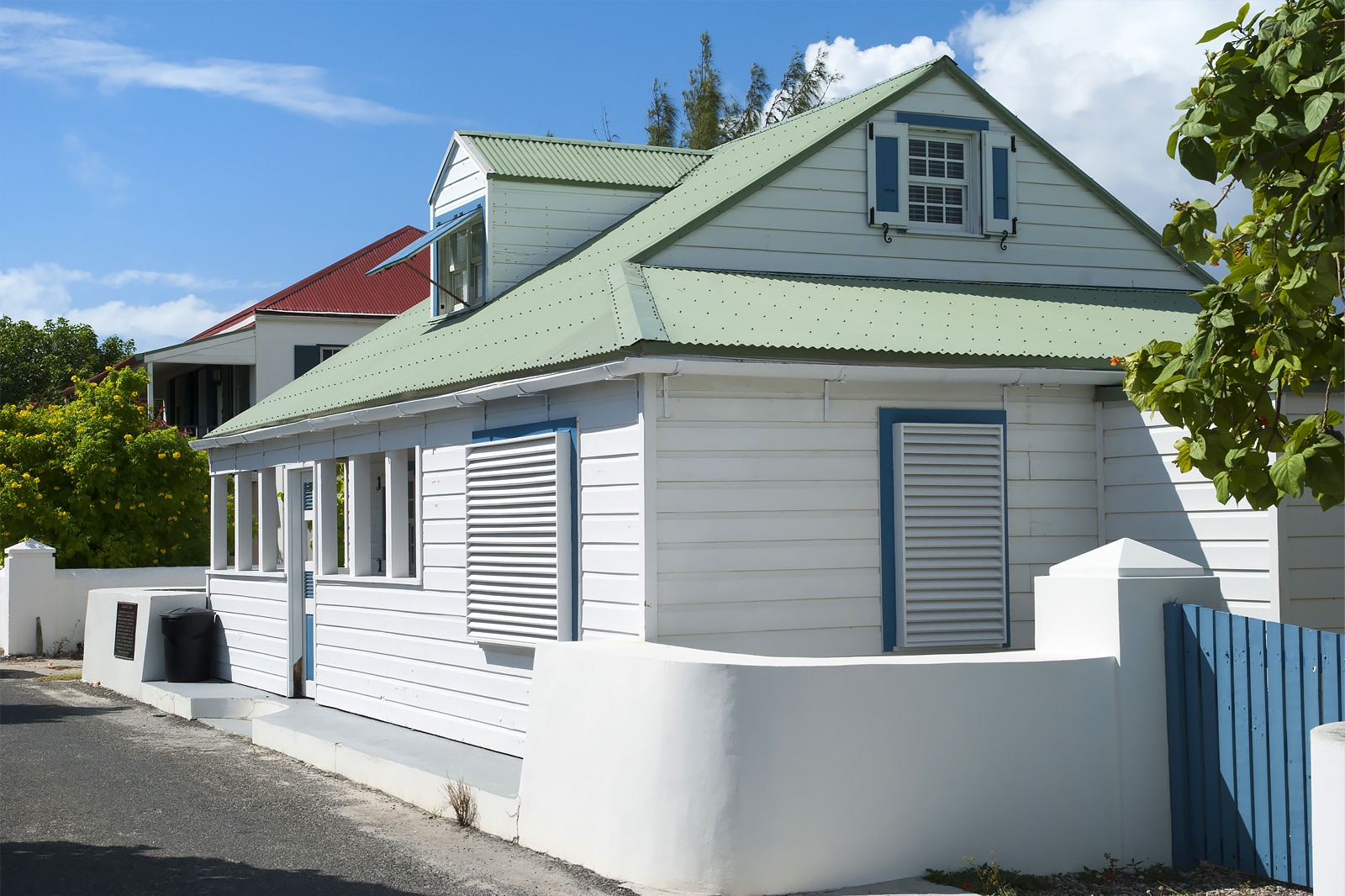 Grand Turk's Cockburn Town is a must for taking in the charm of gorgeous colonial architecture and the vibe of a seafront town that feels more like a small village than a capital city.
Hit up leafy Duke Street for perhaps the most scenic walk of all through Cockburn Town. Together with Front Street at the water's edge, this is where you'll find many of the city's historical attractions. There are also attractive boutiques to drop into, and there's easy access to Cockburn Town Beach.
Location: Cockburn Town, Grand Turk, TKCA 1ZZ, Turks and Caicos Islands
4
Scuba dive off Providenciales and Grand Turk
Discover the islands' marine life bounty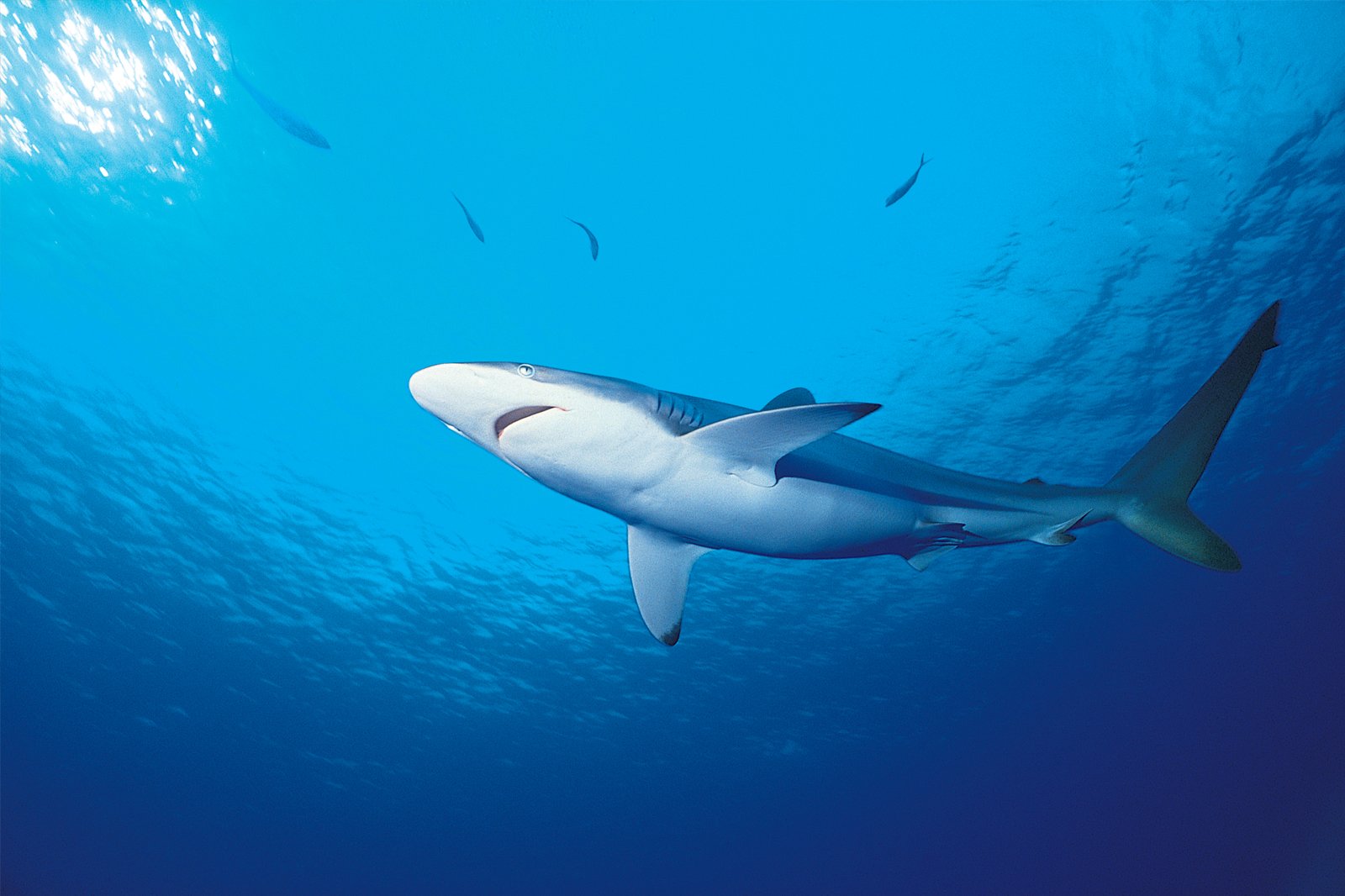 The waters off the Turks and Caicos hold a world of secrets for scuba divers. Plenty of the reefs sit in protected marine parks. That means there's an abundance of spectacular wildlife to be spotted whether you dive off Grand Turk, Providenciales, or one of the archipelago's other islands.
There's also a variety of coral and reef formations, so even experienced divers will be enthralled, and no 2 dives will be the same. Expect to spot grey reef sharks and even dolphins around Providenciales, as well as leatherback turtles off Grand Turk. Among other options, consider Blue Water Divers on Grand Turk and the Big Blue Collective on Providenciales.
Location: Blue Water Divers, Duke Street, Cockburn Town, Grand Turk, TKCA 1ZZ, Turks and Caicos Islands
Open: Daily from 8am to 3pm
Phone: +1 649-946-2432
5
Sip mojitos on the beach at Jack's Shack
A low-key spot run by long-time islanders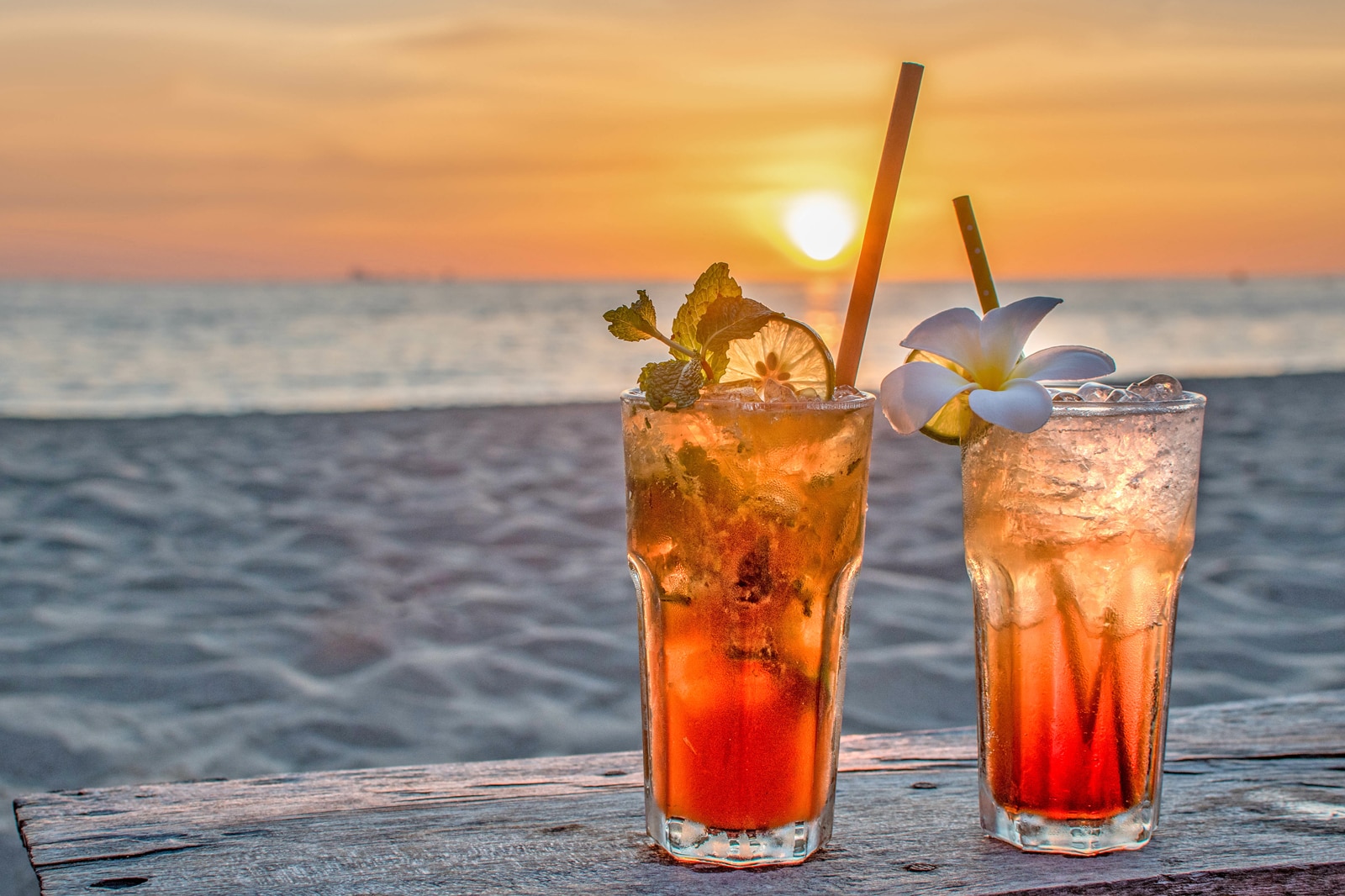 Among numerous spots at which to embrace that infectious vibe is Jack's Shack, on a gorgeous stretch of beach along from Cockburn Town's Grand Turk Cruise Center. Because, what could embody the Caribbean experience more than sipping cocktails as the sea laps the shore?
Chilled-out Jack's Shack fulfils the husband-and-wife team's fantasy of a mojito hut in paradise, where the drinks are cold, and the comforting seafood and jerk chicken dishes sport a local spicy twist. Jack's primarily caters to cruise ship passengers, but you'll get just as warm a welcome if you're sticking around.
Location: Cockburn Town, Grand Turk, TKCA 1ZZ, Turks and Caicos Islands
Open: Monday–Tuesday from 8am to 3pm, Wednesday–Thursday from 10am to 4pm, Fridays from 11am to 5pm (closed on Saturdays and Sundays)
Phone: +1 649-232-0099
6
Explore Grand Turk on a dune buggy
Head off-road to see the real Turks and Caicos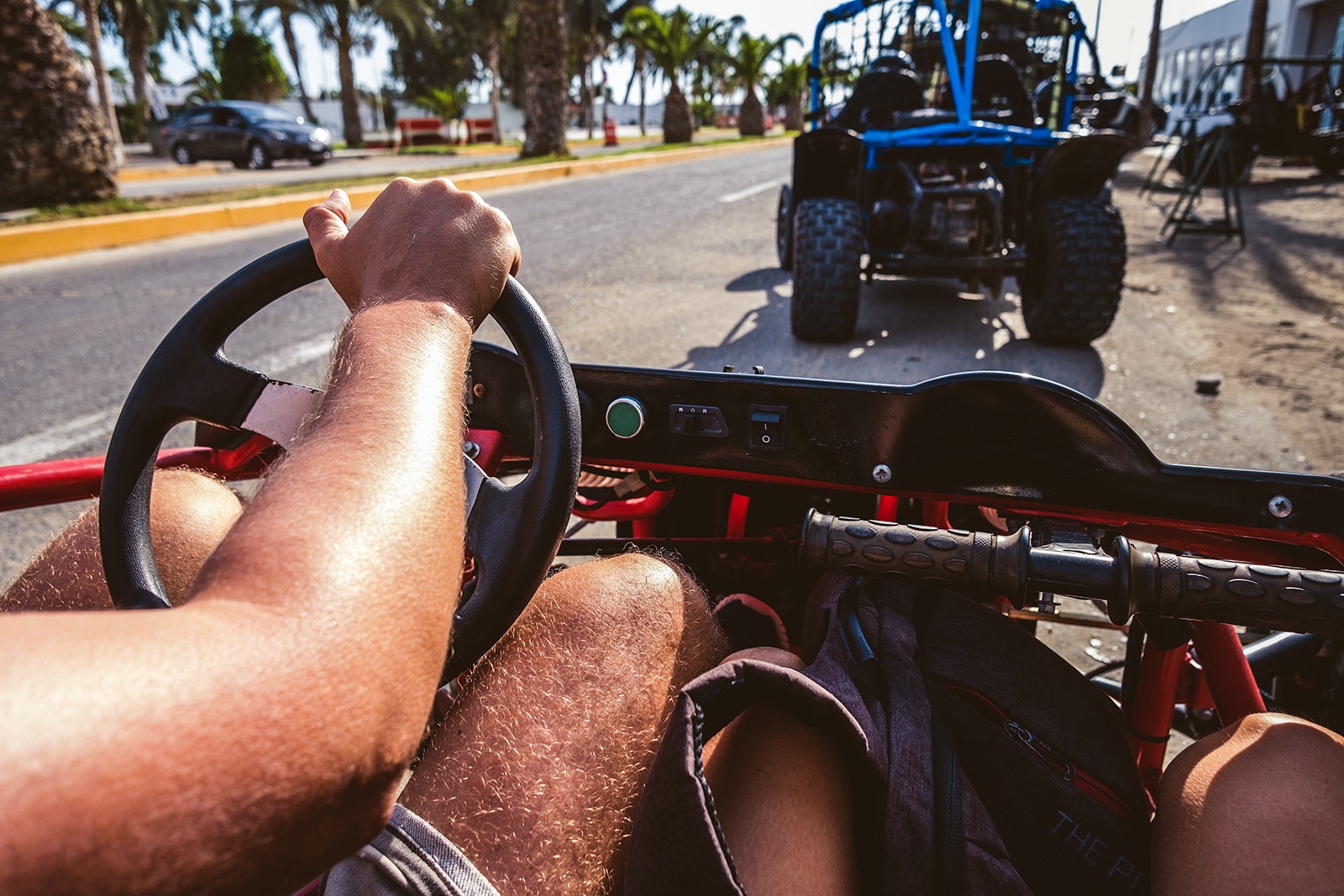 There's a lot to see on Grand Turk beyond well-known beaches, and one of the best ways to explore this diverse and sprawling island is by going off-road on a dune buggy. It can be cheaper to hire your own buggy and head out on a DIY adventure, but taking a guided tour means you don't even need to figure out the way.
Comfortable carts typically seat 2 and, as you take in Grand Turk's lesser-trodden paths, you'll pass impressive ocean views as well as attractions like the Grand Turk Lighthouse and charming Cockburn Town. Chukka Caribbean Adventures is among the operators, with its office based at the Grand Turk Cruise Center.
Location: Grand Turk Cruise Center, Market Street, Cockburn Town, Grand Turk, TKCA 1ZZ, Turks and Caicos Islands
Phone: +1 877-424-8552
7
Take up kiteboarding off Long Bay Beach
Catch an adrenaline rush on the ocean waves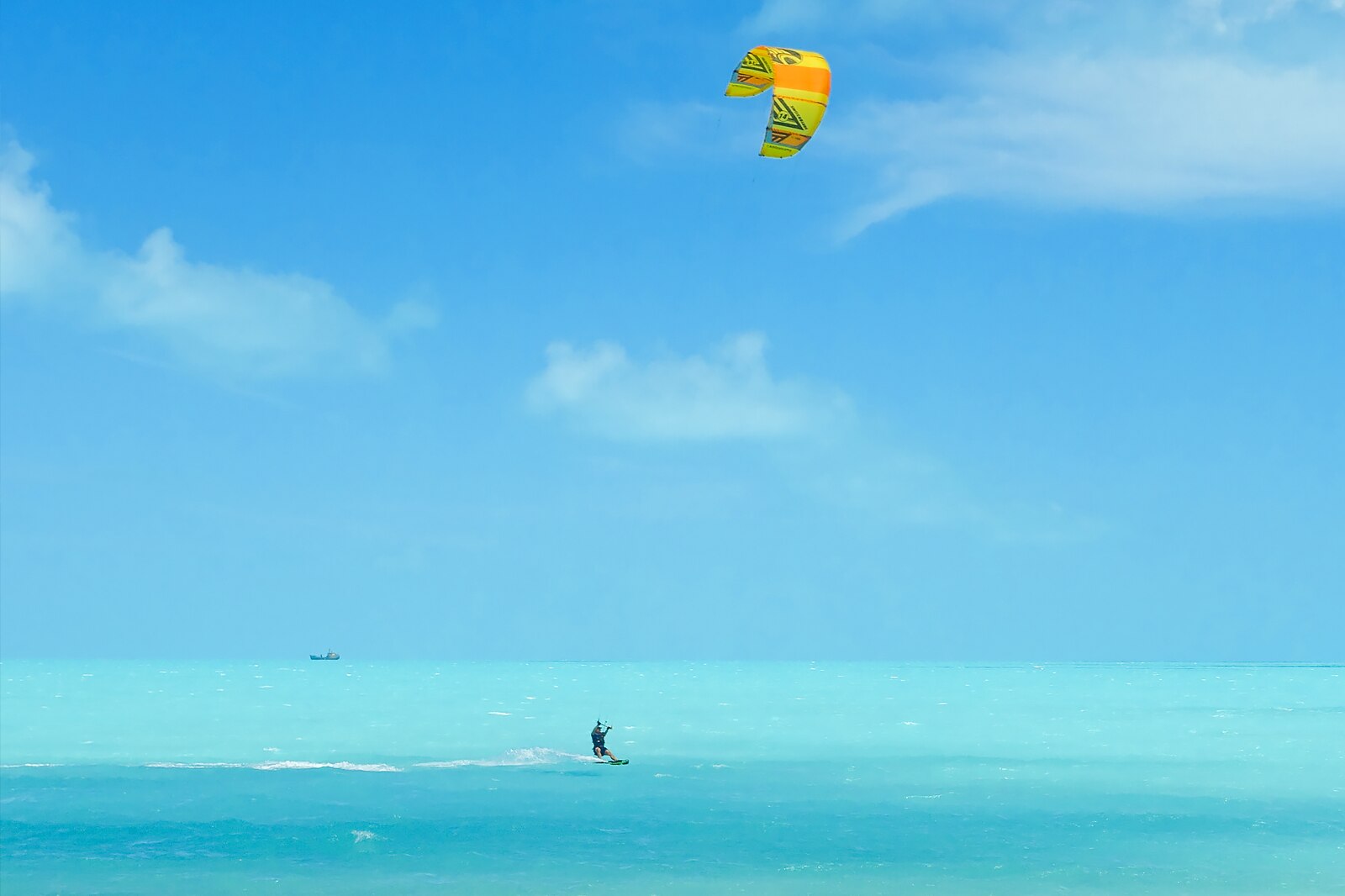 If you hadn't noticed, there are countless water-based activities to experience off the glistening sandy beaches of the Turks and Caicos Islands. Once you've crossed off swimming, snorkelling, scuba diving, and others, it's time to give some thought to taking up kiteboarding.
Perfect for thrill-seekers but also suited to novice kiteboarders, the waters off Providenciales' Long Bay Beach are ideal for using natural wind power – and a massive kite – to glide you across the ocean. As well as feeling a natural high, you'll get to take in island views like none you've seen yet. Turks and Caicos Kiteboarding offers tours and gear, based at Long Bay Beach.
Location: Long Bay Beach, Providenciales, TKCA 1ZZ, Turks and Caicos Islands
Open: Daily from 7am to 7pm
Phone: +1 649-442-2423
8
Spot sea-dwelling glow worms on a sunset cruise
Romance and nature, all in one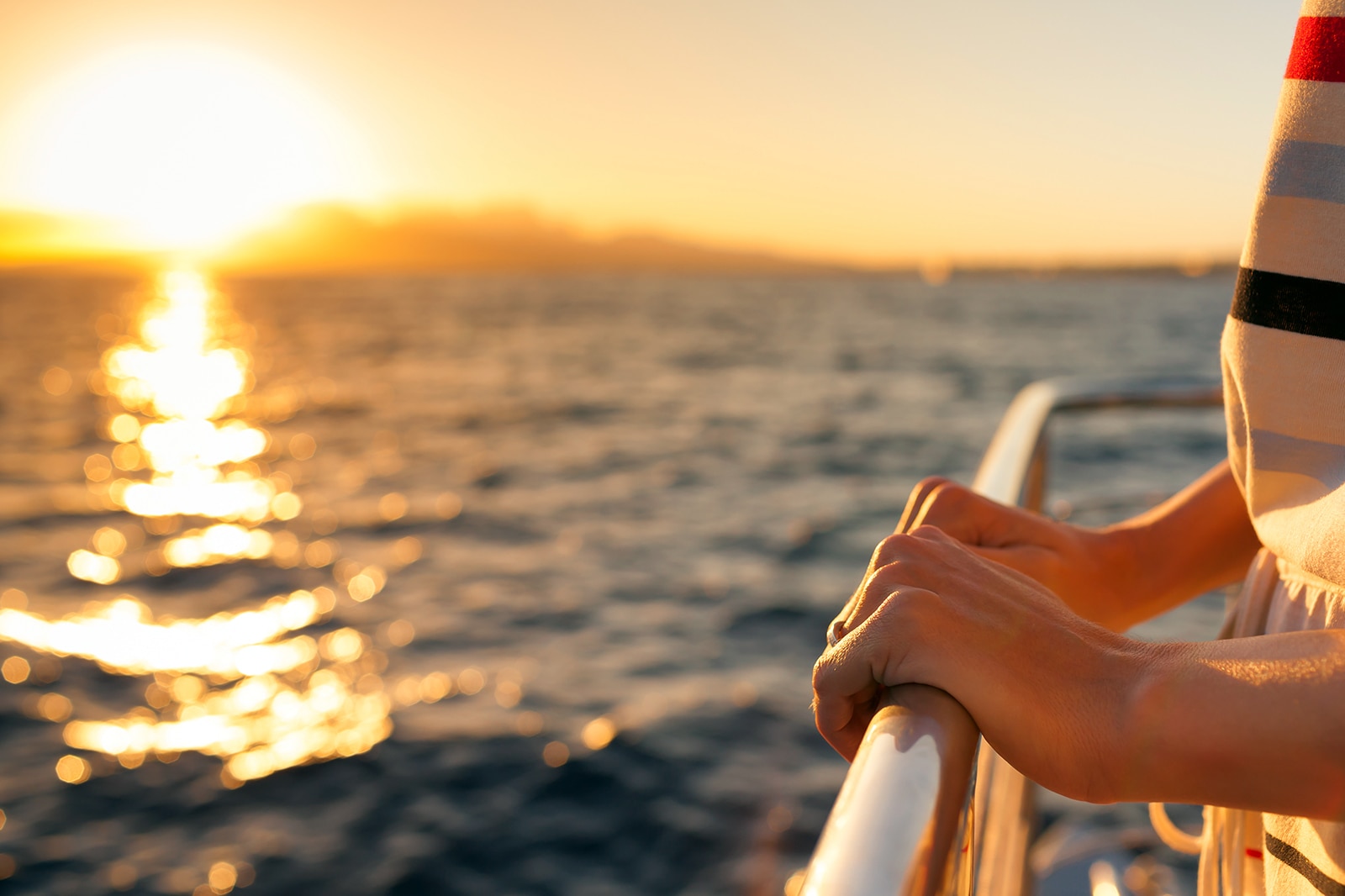 Impressive natural phenomena abound on the Turks and Caicos, including a number that can be spotted – if you're lucky – from a romantic sunset cruise.
Get your timing right and, briefly after the full moon each month, you'll be treated to the sight of naturally shimmering green marine glow worms. You might even catch a glimpse of the momentary 'green flash' in the sky that's caused by the scattering of light across the atmosphere at sunset. Even if you miss these spectacles, a sunset cruise offers especially evocative views of the islands that you're unlikely to forget in a hurry.
Location: Sail Beluga, Leeward, Providenciales, TKCA 1ZZ, Turks and Caicos Islands
Phone: +1 (649) 231-0732
9
Dinner at the weekly T&C Fish Fry
A foodie introduction to island culture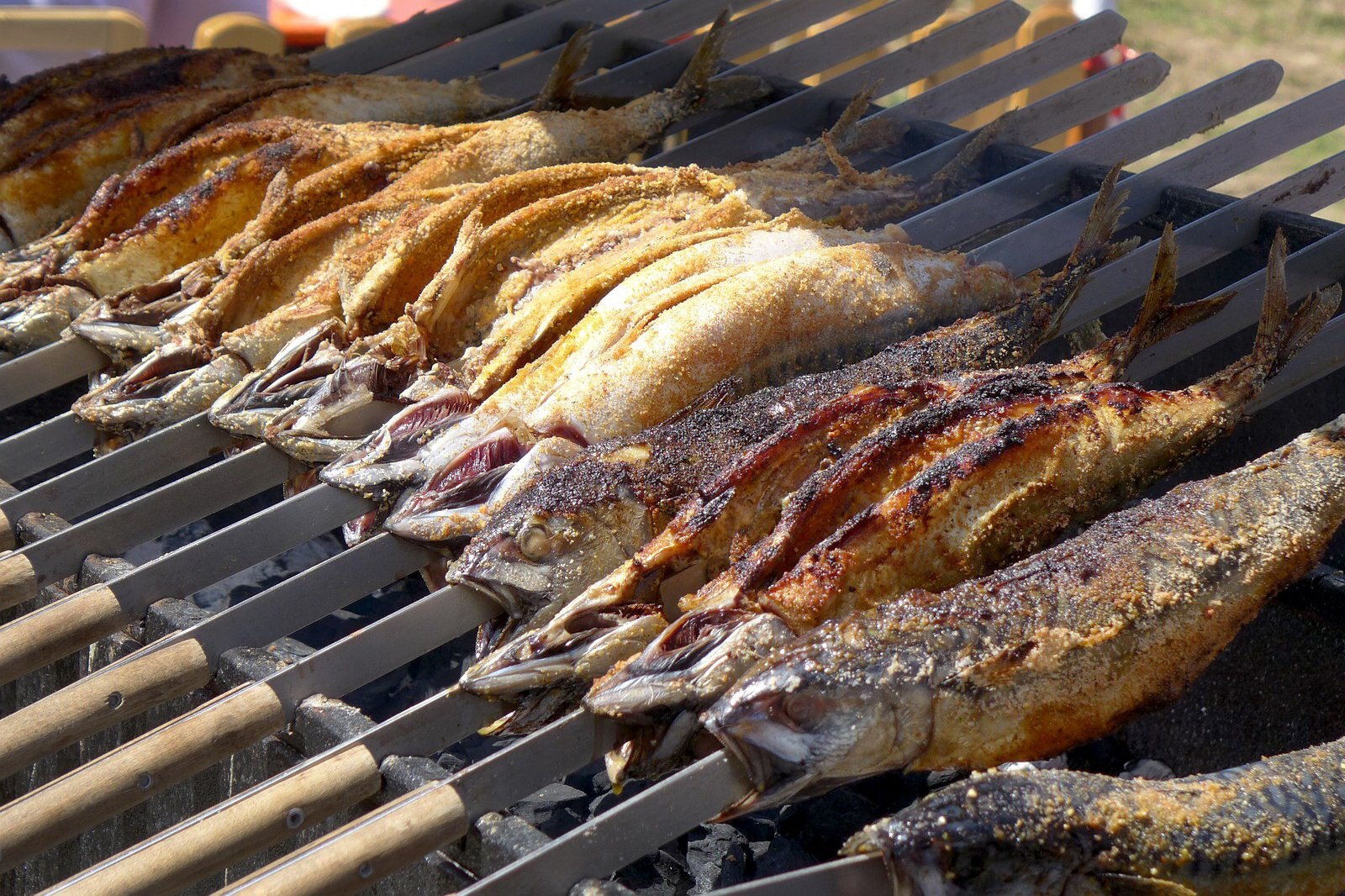 Shoppers
Food
Families
Nightlife
The Turks & Caicos Fish Fry is a Providenciales institution – if you're looking for a way to mingle with the locals and try some of the islands' best grub, this is it.
Every Thursday evening, both islanders and visitors head to the Bight Park for a feast from local stalls and restaurants of freshly grilled and fried fish, plus other specialities like fried conch shellfish meat and jerk chicken. It wouldn't be complete if not accompanied by copious amounts of rum and local beer, and by live music and plentiful souvenir shopping opportunities.
Location: Lower Bight Road, The Bight Settlement, Providenciales, TKCA 1ZZ, Turks and Caicos Islands
Open: Thursdays from 5.30pm to 8pm
10
End the day with live music by the sea
Local sounds and the ocean breeze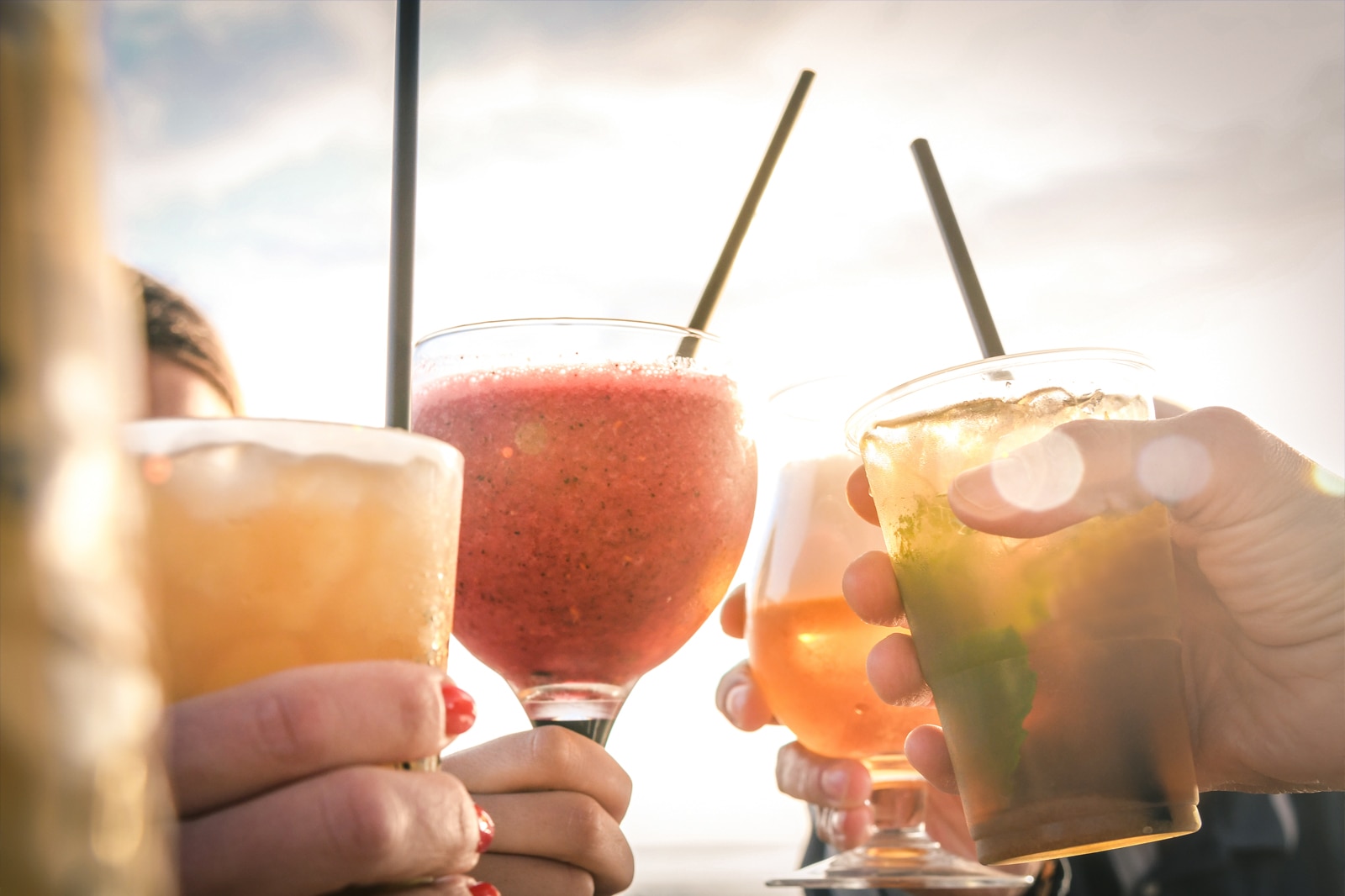 After a long day spent exploring all that the Turks and Caicos have to offer, little evokes the island atmosphere more than a live music performance with an Atlantic Ocean backdrop. There are strongly rooted live music traditions in these parts, and you'll find plenty of places to appreciate the local talent.
Providenciales' Somewhere Café & Lounge is a spot to linger for rum-heavy cocktails, comfort food aplenty, and live music – several nights a week. Da Conch Shack nearby is good for seafood and live music, while the Salt Raker Inn on Grand Turk is a solid choice for the islands' traditional music. Another popular local option is Calico Jack's on the more outlying Big Ambergris Cay Island.
Back to top