10 Best Spas & Wellness Retreats in the US
Places in the USA to Disconnect and Recharge
With its wide, open spaces and stunning scenery, there are plenty of great places in the USA to disconnect and recharge. However, when you add in outstanding facilities, expert therapists and a sprinkle of luxury, you get the sort of wellness retreats that dreams are made of.
The sheer number and variety of great spas and retreats in the US is incredible. You can do yoga in the deserts of Arizona or take a therapeutic hike in the mountains of Vermont – every environment has something unique to offer those looking to get away from it all. We've narrowed the selection down to the standout offerings around the country.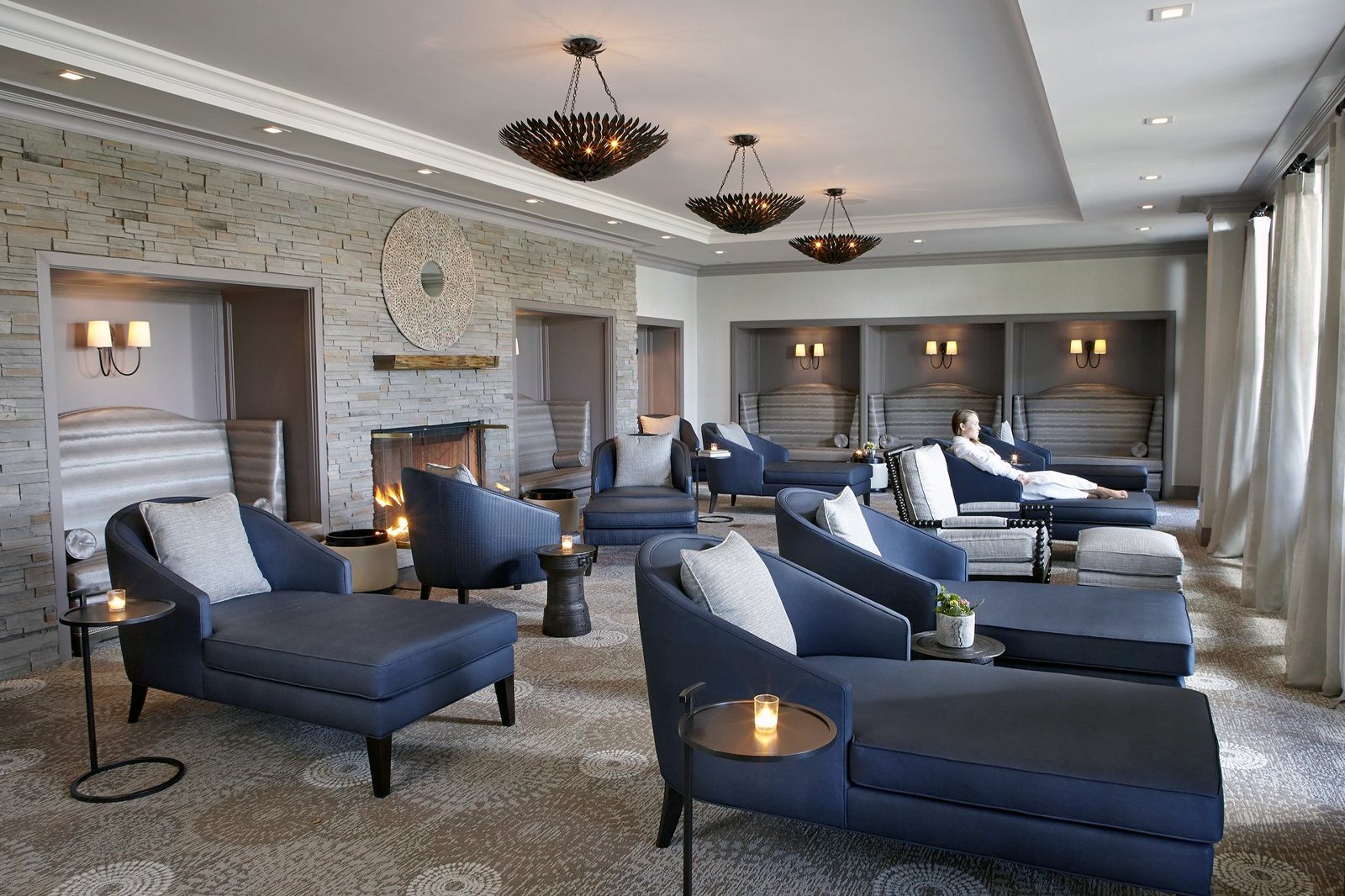 The Lodge at Woodloch
Hawley, PA
In the peaceful setting of Hawley, Pennsylvania, by Little Teedyuskung Lake, The Lodge at Woodloch offers an impressive range of wellness programmes. These range from simple massages and facials to full-body treatments; from Japanese Reiki and traditional Thai massage to more modern techniques like hydrotherapy.
The grounds of the resort are also therapeutic, in their own way. You can explore the quiet forest which surrounds The Lodge at Woodloch, with free bike rental available or, if you're visiting in winter, you can strap on some skis or snowshoes. You can also go kayaking or fishing on the lake and there are golf and tennis facilities available. Read more...
Location: 109 River Birch Ln, Hawley, PA 18428, USA
Phone: +1 800-966-3562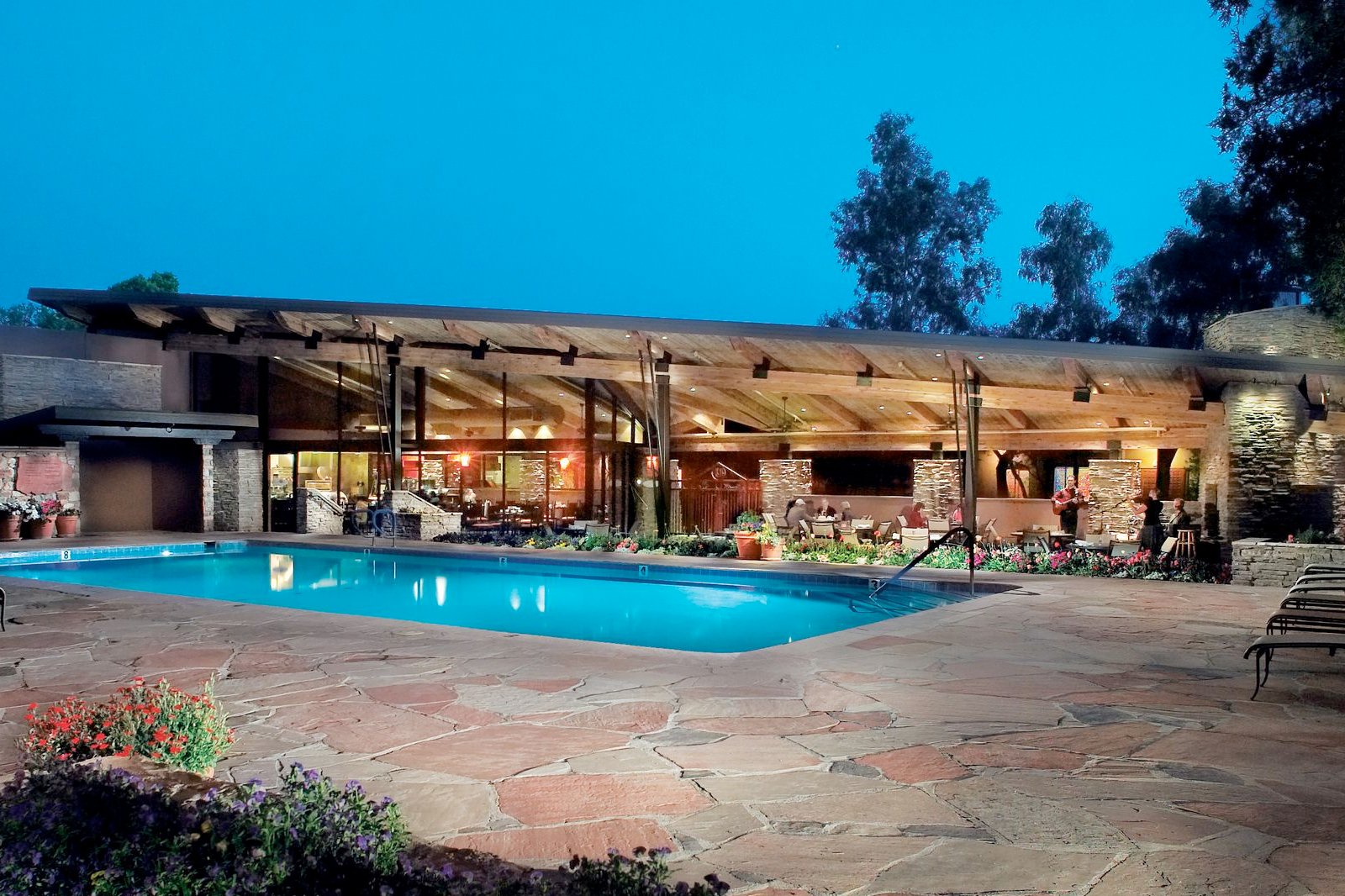 The 150-acre Canyon Ranch in Tucson, Arizona has an 80,000-sq-ft spa complex. Here, you'll find aromatherapy tubs, saunas, steam rooms, relaxation rooms, state-of-the-art fitness rooms, and studios for dance, yoga, Pilates and more. With experienced staff and innovative courses like the 7-day Life Enhancement Program, it's a very popular retreat for the rich and famous.
The Canyon Ranch brand now has outlets across America and even on a cruise ship, but the setting of the Tucson retreat is exceptional. It's hidden away in the foothills of the Santa Catalina Mountains, far from distractions and disturbances, with plenty of opportunity to reconnect with nature. There's even an outdoor skills programme which can teach you wilderness survival techniques. Read more...
Location: 8600 E Rockcliff Rd, Tucson, AZ 85750, USA
Phone: +1 800-742-9000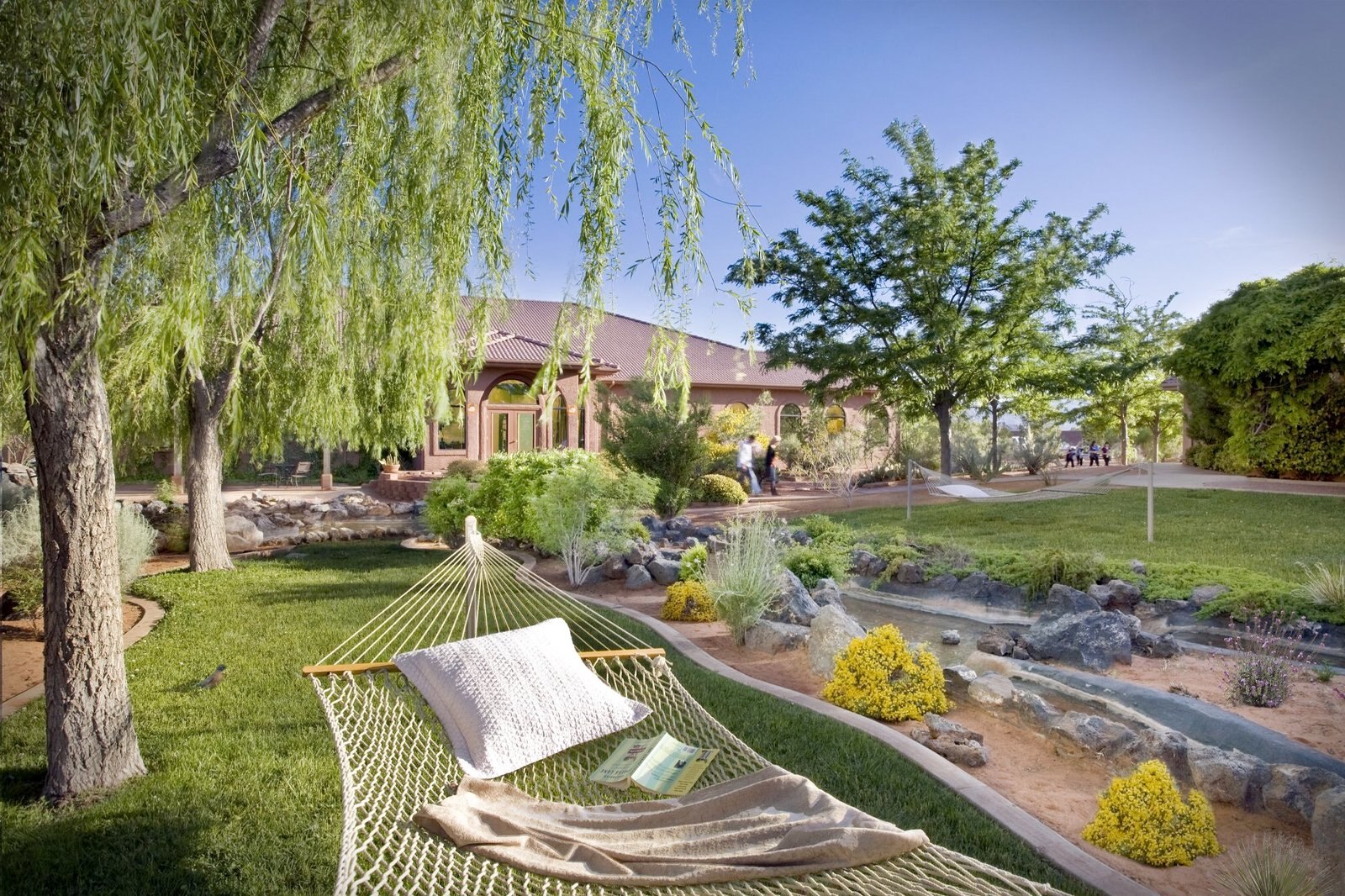 Red Mountain Resort
Ivins, UT
It's not hard to figure out how Red Mountain Resort got its name – the striking, rust-coloured cliffs of the Snow Canyon State Park are just a stone's throw away. They provide a fantastic backdrop to the 55-acre resort, with its extensive spa facilities, including whirlpools, steam room and yoga classes. The treatments available are what make the resort stand out, many of which feature a signature blend of desert plants, honey and mineral-rich muds, clays and salts.
The resort is good for those who like the great outdoors, with the Zion and Bryce Canyon National Parks nearby. The grounds include private hiking trails and opportunities for golfing and kayaking are within easy reach. Read more...
Location: 1275 Red Mountain Cir, Ivins, UT 84738, USA
Phone: +1 435-673-4905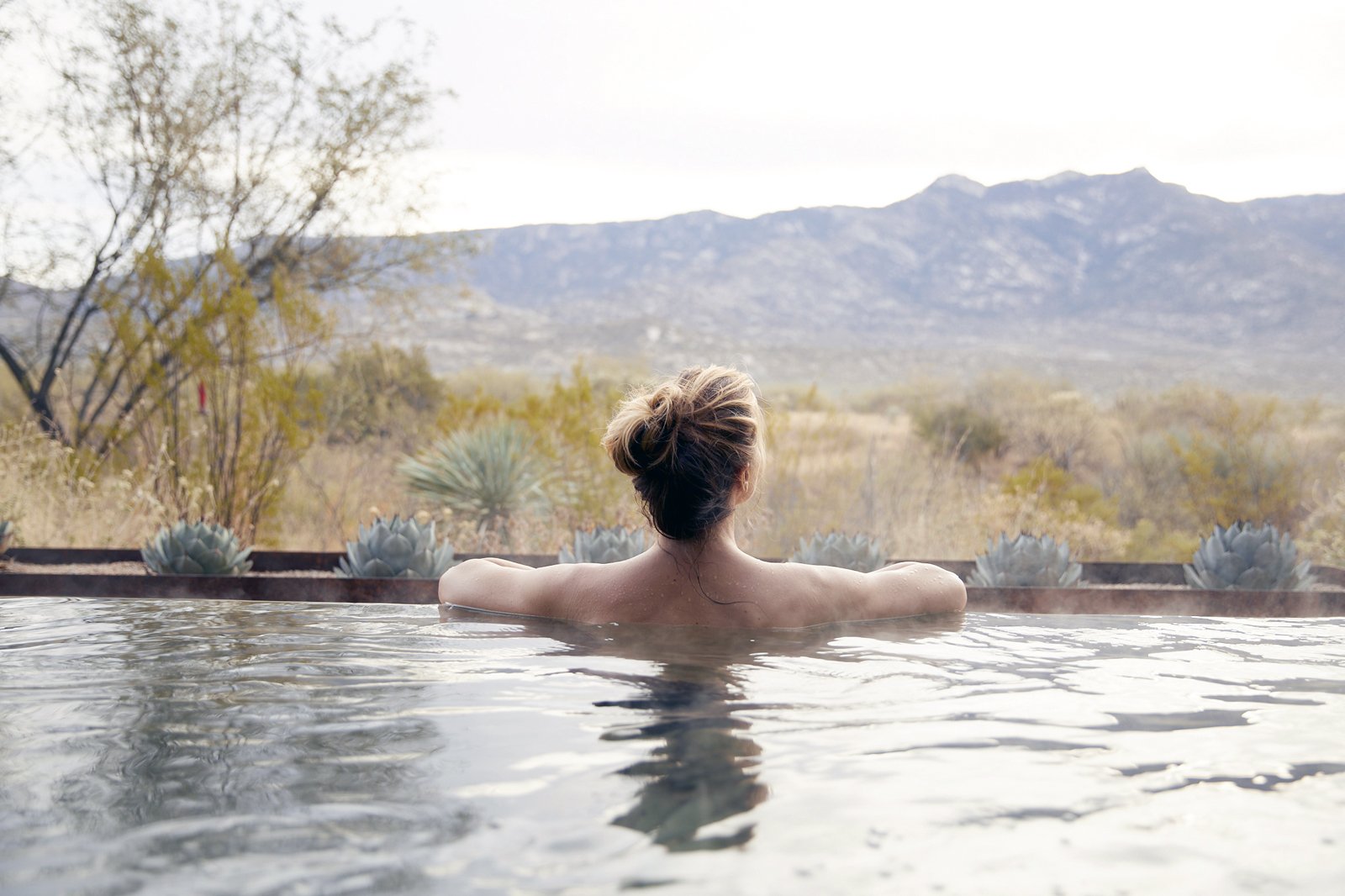 Miraval Resort and Spa
Tucson, AZ
You can enjoy the desert landscape of the Santa Catalina Mountains right by your own private pool at Miraval Resort and Spa near Tucson, Arizona. You can relax in the water, take a stroll around the gardens, or hit the spa for treatments from around the globe. The garden is particularly noteworthy because it's where the resort produces their own ingredients, including their own honey.
The spa at Miraval's Arizona resort is named the "Life in Balance Spa", and it really is as much about the counselling and meditation as it is about the body scrubs and massages. Fortunately, the peaceful desert setting is ideal for disconnecting from the world, and you can explore your surroundings on foot, horseback or bicycle. Read more...
Location: 5000 E Vía Estancia Miraval, Tucson, AZ 85739, USA
Phone: +1 520-825-4000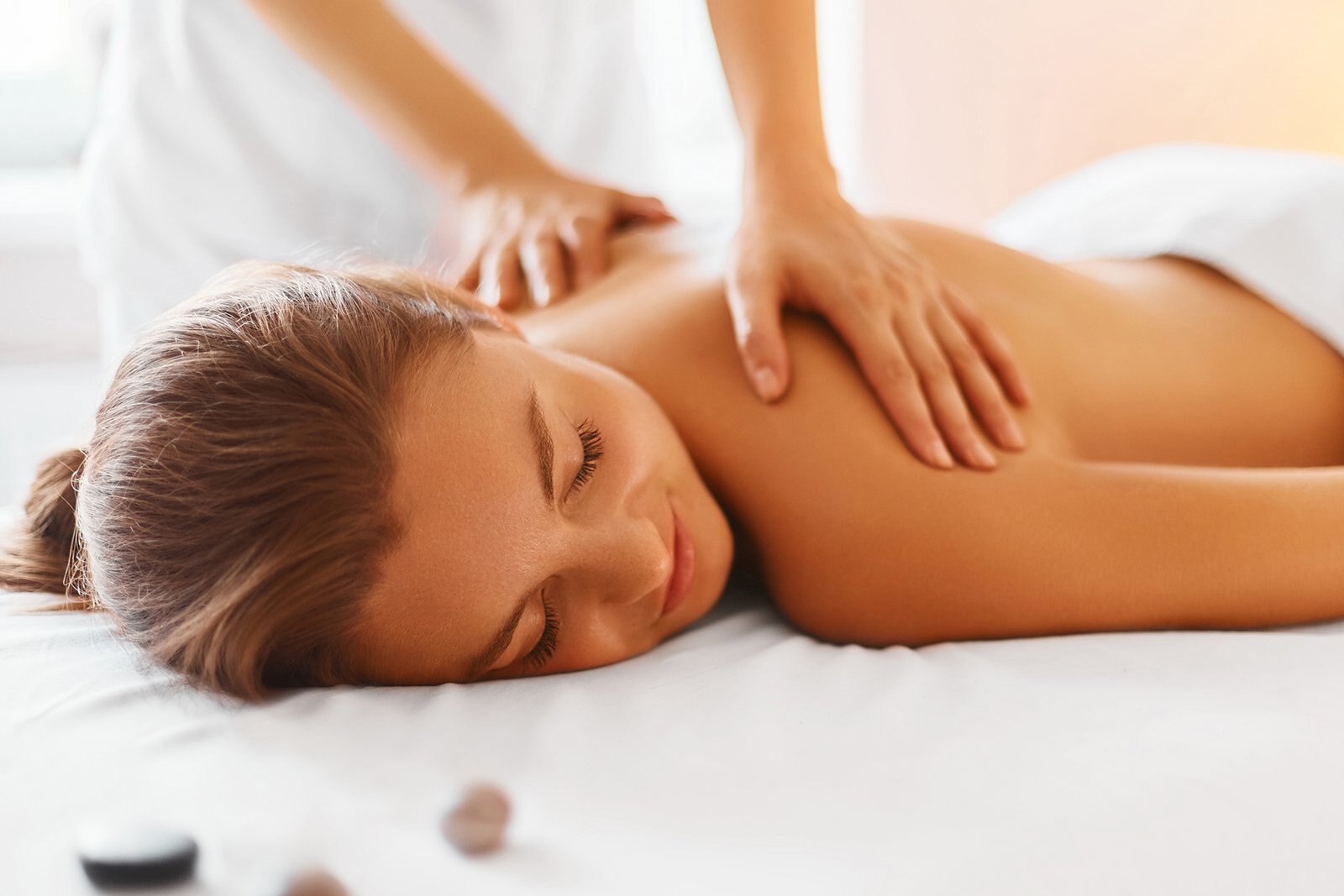 Lake Austin Spa Resort
Austin, TX
The Lake Austin Spa Resort borders the Colorado River near Austin, Texas, and provides a regular flow of relaxing activities. There are about 20 activities scheduled for each day, and the schedule changes each week. Highlights can include anything from power yoga to sunset cruises. You can also go paddleboarding, kayaking, canoeing, hiking, biking or swimming in one of the 3 pools.
They say everything's bigger in Texas, and the list of spa treatments at Lake Austin Spa Resort certainly takes some beating. There are over 100 available, ranging from river rock massages to floatation therapy and acupuncture to body wraps that often incorporate herbs grown in the resort's organic gardens. Read more...
Location: 1705 S Quinlan Park Rd, Austin, TX 78732, USA
Phone: +1 512-372-7300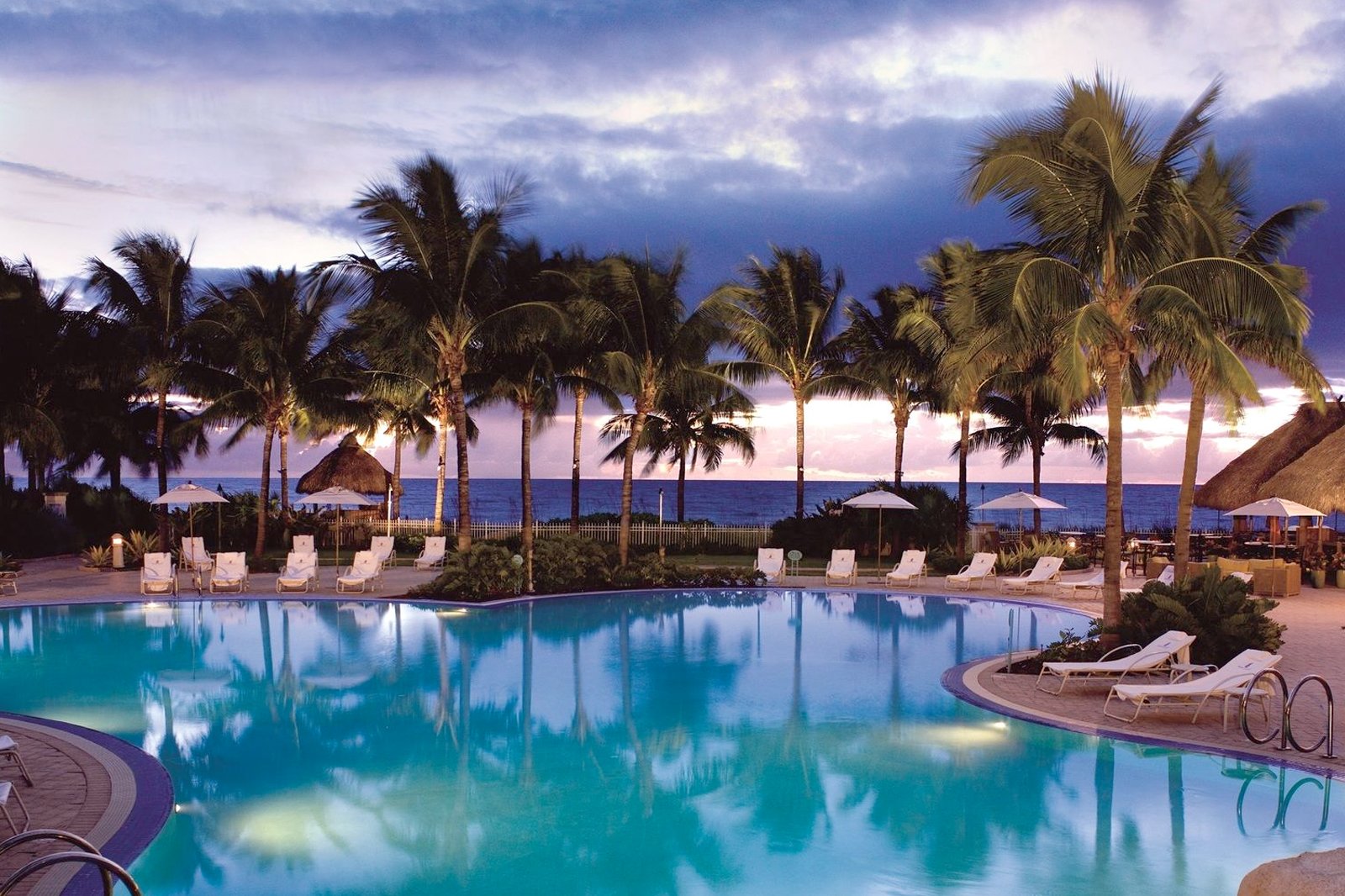 The Ritz-Carlton Key Biscayne, Miami
Miami, FL
The therapists at Ritz's Spa at the Ritz-Carlton Key Biscayne, Miami, are ranked among the nation's finest, and the facilities they have available are also excellent. The treatments on offer are inspired by the tropical island setting. Coconut is among the chief ingredients, as it was in rituals of the Tequesta people who once inhabited the area.
On a more contemporary note, the resort has a Digital Detox Concierge, who can help you to cut yourself off from social media and constant emails. This, coupled with the white-sand beaches and the glittering waters of Biscayne Bay, make this retreat a great island escape. Read more...
Location: 455 Grand Bay Dr, Miami, FL 33149, USA
Phone: +1 305-365-4500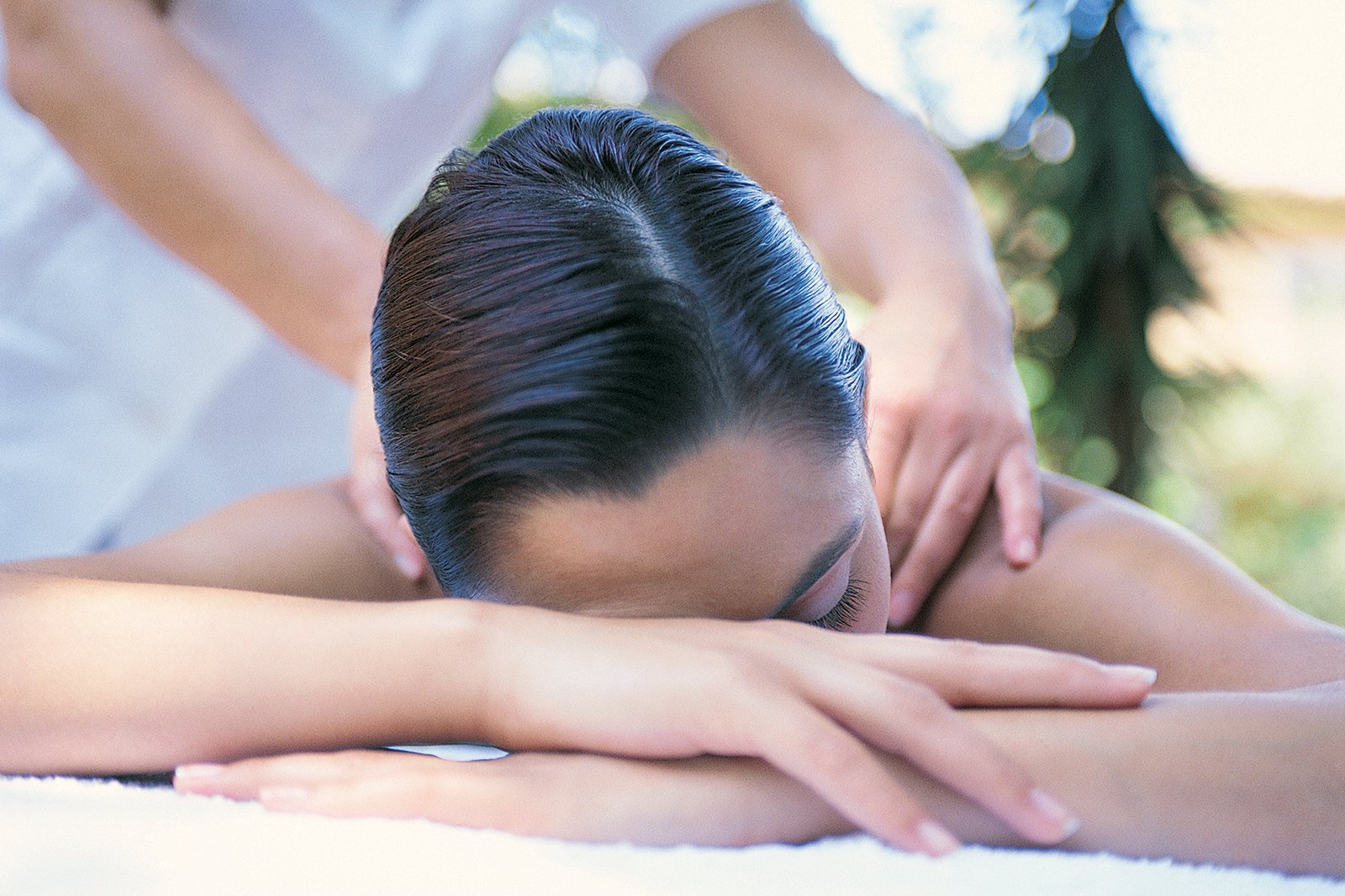 The Pritikin Longevity Center and Spa
Miami, FL
The Pritikin Longevity Center and Spa is conveniently located in Miami, Florida, just a short drive from the airport. The resort is mostly known for its excellent track record in starting and maintaining healthy lifestyles, with medical exercise programmes, cooking classes and wellness education all playing their part.
Don't think that, being in the middle of the city, you won't get any privacy. The 650 acres of grounds are packed with facilities, including extensive gardens, 5 golf courses, several swimming pools and tennis courts.
Location: 8755 NW 36th St, Miami, FL 33178, USA
Phone: +1 888-988-7168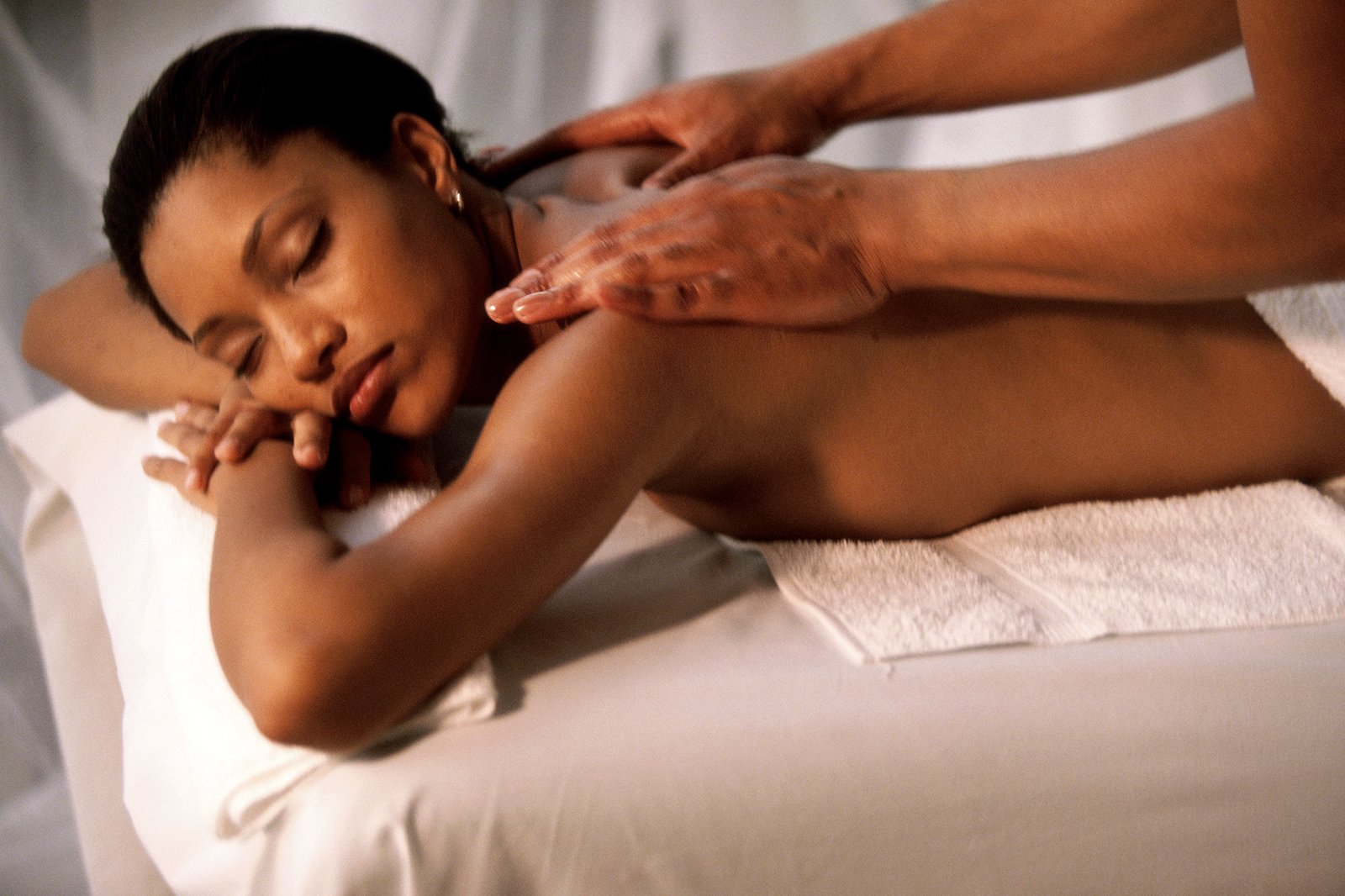 New Life Hiking Spa & Wellness Retreats
Killington, VT
The New Life Hiking Spa is a relatively affordable entry among the best wellness retreats in the USA, but still gets shining reviews and accolades. As the name suggests, the primary focus is on enjoying the beautiful wilderness around Killington, Vermont, by trekking around it. If you want to get back to basics, there are few better ways than wandering off into the forest.
The Spa combines this physical activity with wellness education, healthy cuisine and spa services. The result is a very effective weight-loss and relaxation programme, and a great way to cut yourself off from the worries of modern life.
Location: 2617 Killington Rd, Killington, VT 05751, USA
Phone: +1 802-353-2954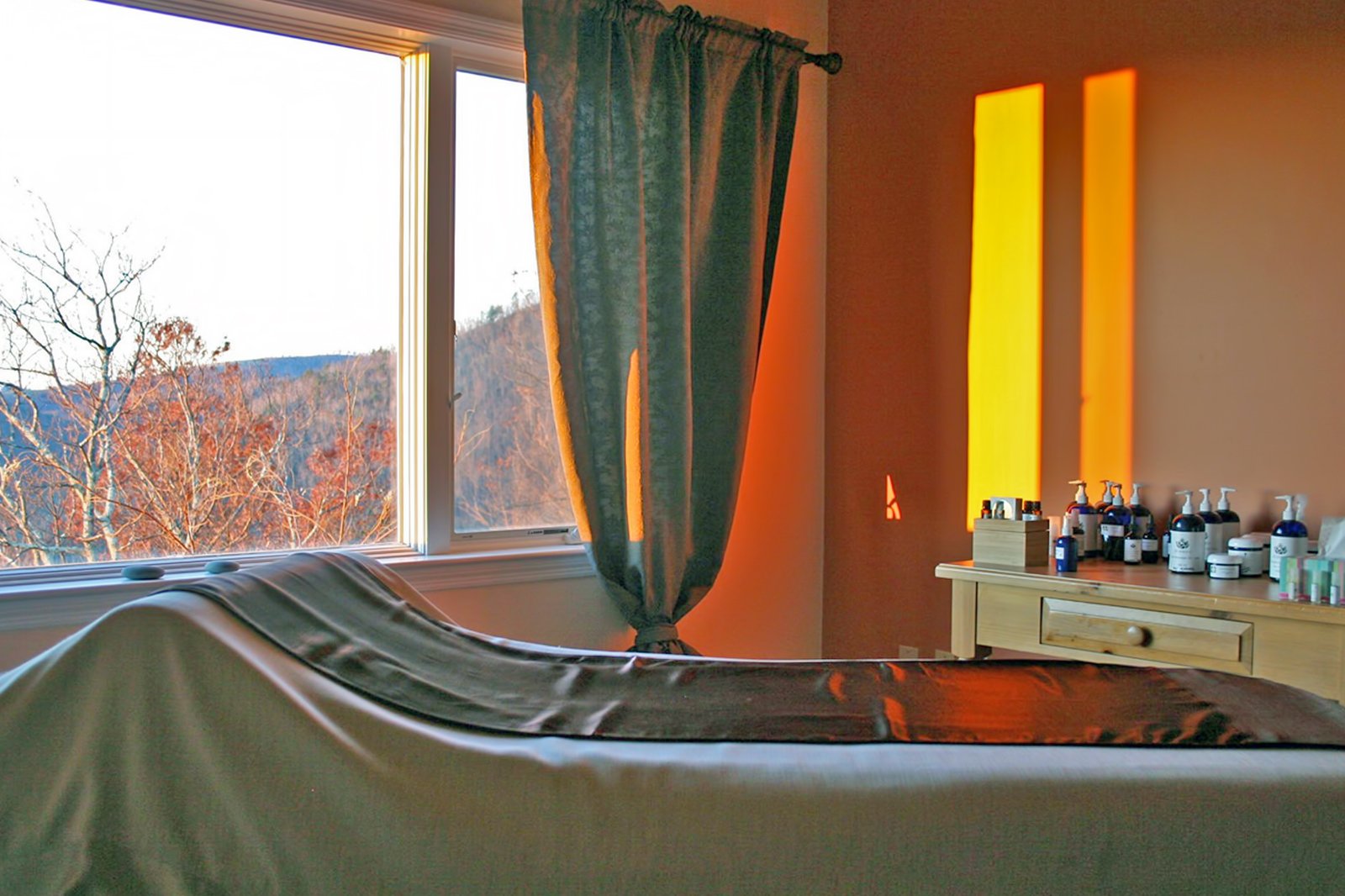 Art of Living Retreat Center
Boone, NC
The Art of Living Retreat near Boone, North Carolina, specialises in meditation, and its special feature is a labyrinth – a physical metaphor for the winding path to centredness. Deep in the beautiful Blue Ridge Mountains, it's a stunningly quiet, calming place.
The centre's spa focusses on Ayurvedic treatments, including warm oil massages, signature body wraps, and nasal therapy, among others. The meals from the dining hall are all vegetarian, with the ingredients grown on site. Read more...
Location: 639 Whispering Hills Rd, Boone, NC 28607, USA
Phone: +1 828-263-4910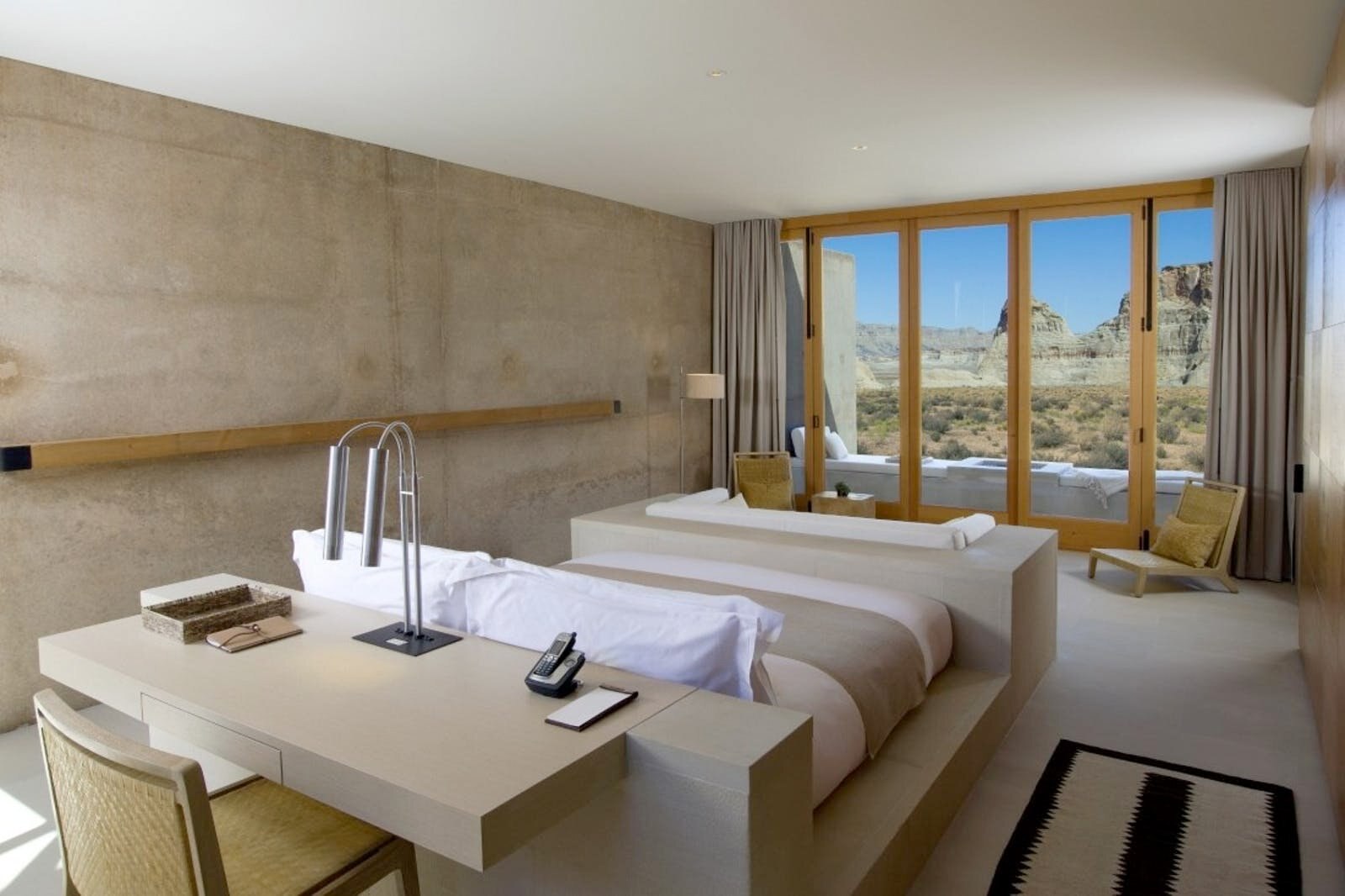 If you're looking for an isolated escape that still has 5-star luxury, Amangiri near Canyon Point, Utah, is definitely the place for you. The resort is in a remote canyon near the border with Arizona. The landscape is a defining feature of the place, with many of the rooms carved into the surrounding rocks.
The 25,000-sq-ft spa offers a good range of treatments, from massages to floatation therapy. The sauna, steam room and plunge pools are exceptional, and the fitness facilities are top-notch. However, it's in the great outdoors that Amangiri really excels, with beautiful slot canyons, lakes, hiking trails and some of the country's best national parks within easy reach. Read more...
Location: 1 Kayenta Rd, Canyon Point, UT 84741, USA
Phone: +1 435-675-3999