10 Places Locals Love to Eat in Albuquerque
Where to Find Albuquerque's Best Local Food
Wondering where to find Albuquerque's best local food scenes? Indeed, the variety of restaurants in Albuquerque can be quite compelling. From Asian fusion and classic pizzerias to local New Mexican fare, locals love to hunker down to take a bite with friends or family in their favourite spot in town.
When you visit the city, choosing an establishment in Albuquerque might be challenging with so many options scattered across the city. But we've picked a mixed selection of places locals love to eat in Albuquerque. So pack your bags, build up your appetite, and sit down for a wonderful meal in these selected local favourites in New Mexico's largest city.
1
Tia B's La Waffleria
Start the day with comforting waffles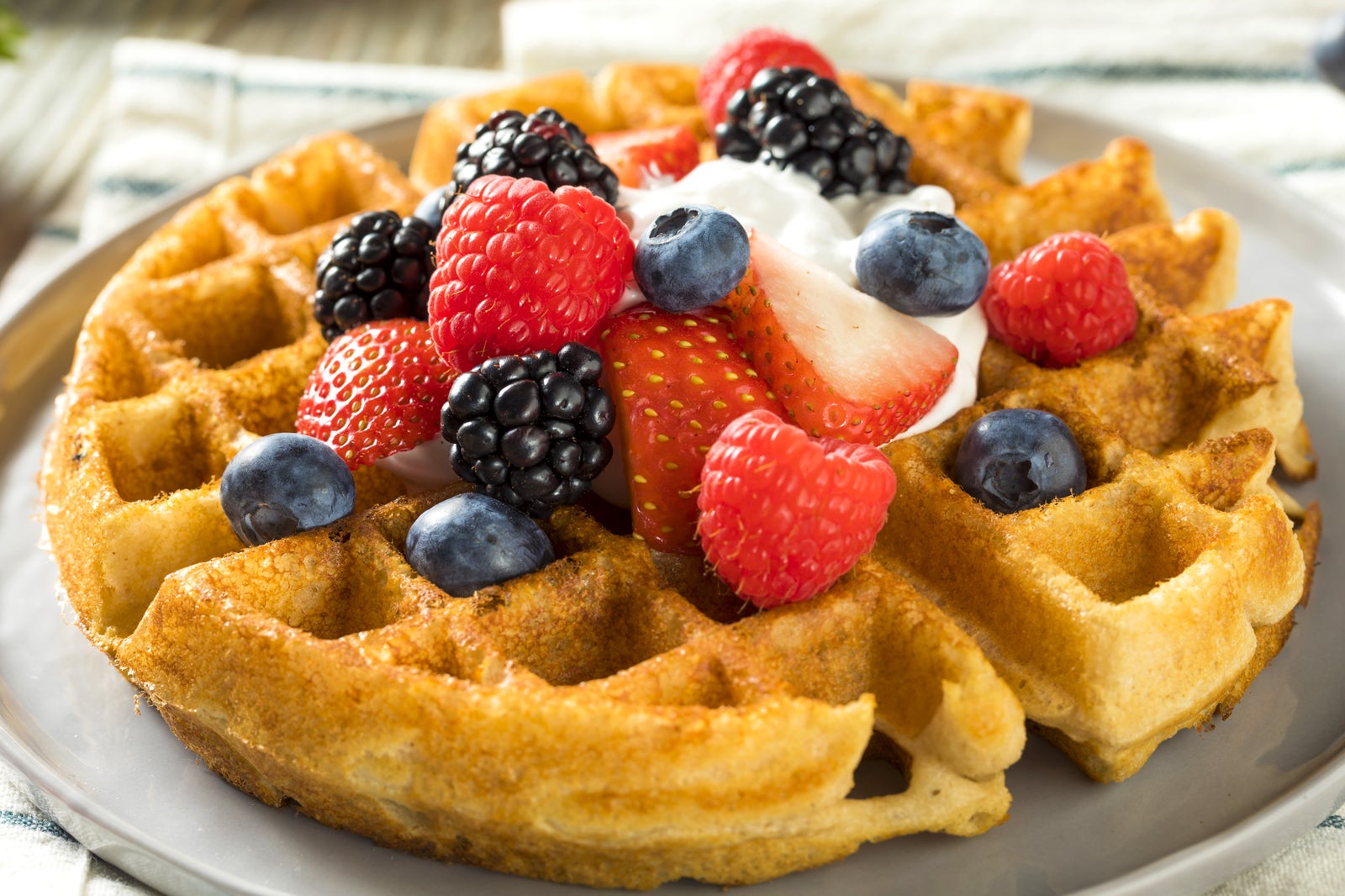 Although unassuming from the outside, Tia B's La Waffleria is dedicated to one of America's favourite breakfast dishes. Start the day at this legendary place by choosing from a grand assemblage of sweet and savoury options.
The creativity of their waffle recipes is remarkable – tempting highlights of its long menu include the tostada with beans, chilis and cheddar cheese, as well as the goat cheese and cherry waffle. At the onsite coffee bar, you can pair your breakfast waffle with different types of coffees, teas, and juices.
Location: 3710 Campus Blvd NE, Albuquerque, NM 87106, USA
Open: Wednesday–Sunday from 9 am to 1 pm (closed on Mondays and Tuesdays)
Phone: +1 505-492-2007
2
The Eatery
Enjoy a large variety of international dishes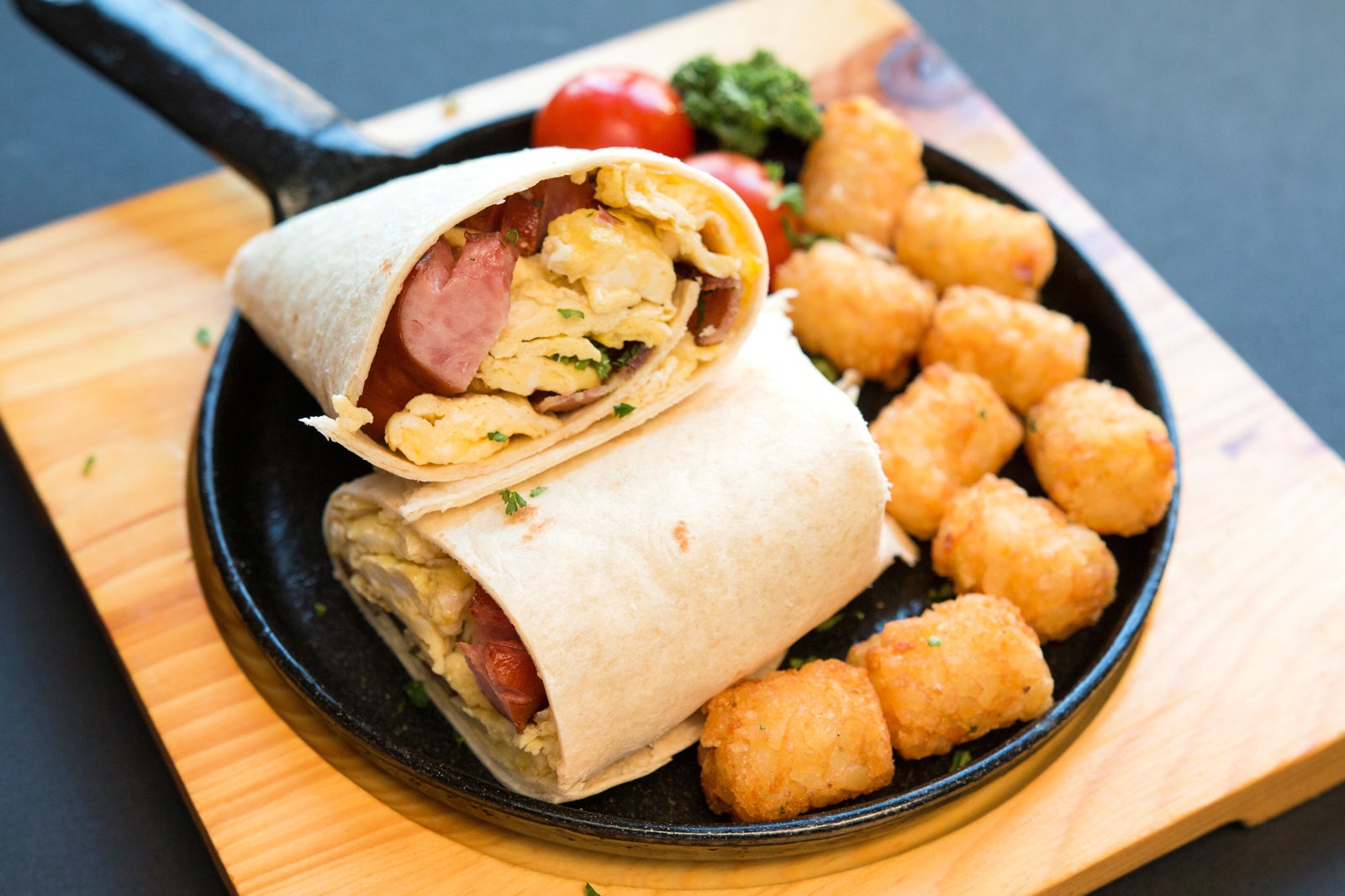 The Eatery is a typical Southern American diner in Albuquerque, offering a wide range of dishes for breakfast, lunch and dinner. This casual restaurant presents an extensive breakfast menu with praised items such as breakfast burritos, New Mexican hashbrowns, and bagels. For the rest of the day, you can pick from a selection of sandwiches, pizzas, burgers, and Greek and Mexican food.
The Eatery is on the southern edge of town, around 9 miles from Downtown Albuquerque. It's definitely worth the drive as it's one of the most affordable restaurants in town.
Location: 5700 University Blvd West SE #130, Albuquerque, NM 87106, USA
Open: Tuesday–Friday from 11 am to 7 pm, Saturday from 4 pm to 7 pm (closed on Mondays and Sundays)
Phone: +1 505-312-8086
3
Standard Diner
Sit down for local specialities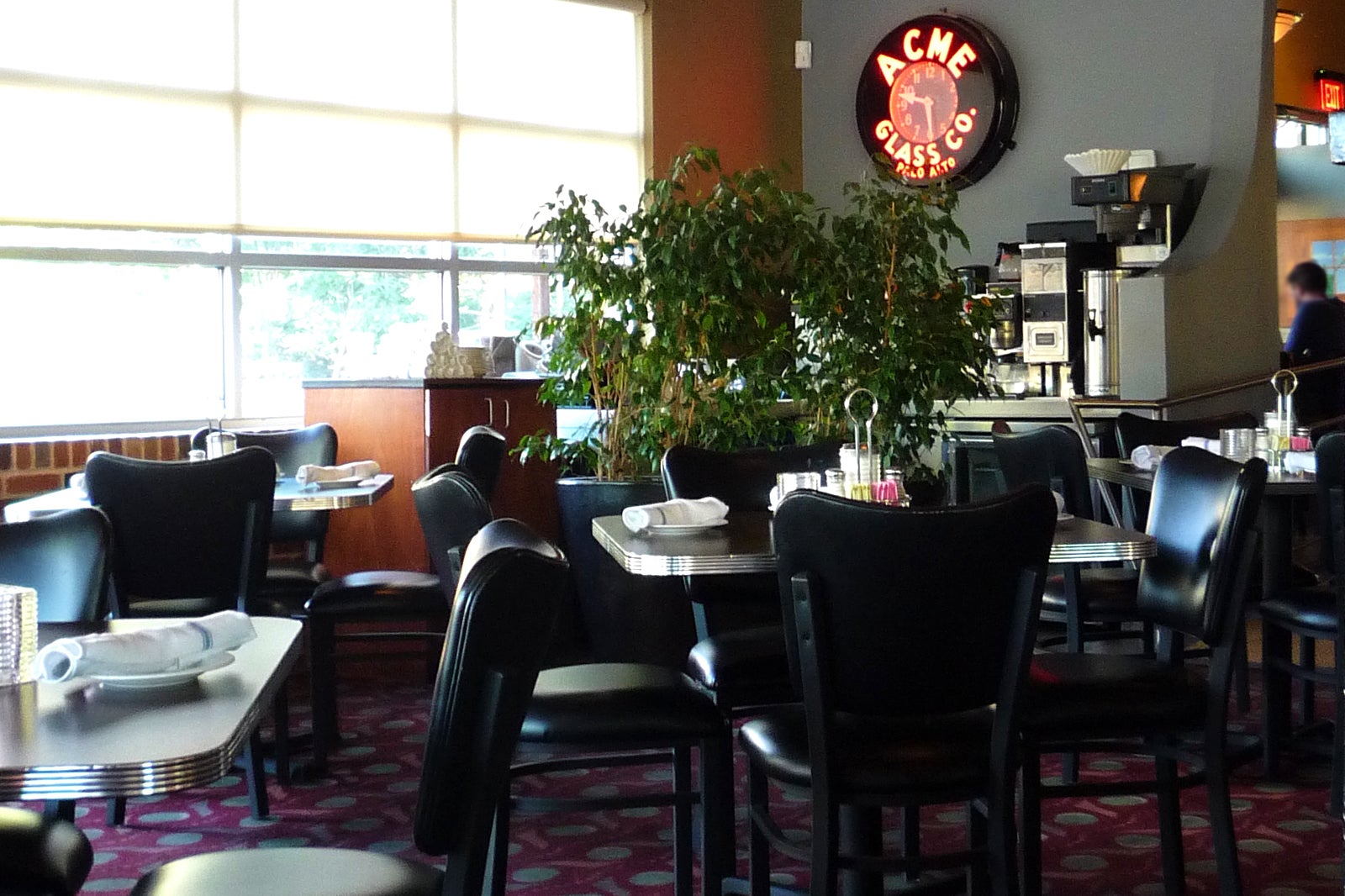 Standard Diner is a favoured American and Mexican establishment that opens for lunch and dinner. Its snuggly counter seating and classic brick walls make for a welcoming atmosphere, matched with an excellent menu of grilled burgers, soups, and tacos.
If you're eating out with a group, it's fun to enjoy the shared dishes from the family meals menu. Enchiladas, mac and cheese, and meatloaf dishes are available in portions that serve up to 4 people. Standard Diner is equipped with a modest outdoor seating area for warmer days.
Location: 320 Central Ave SE, Albuquerque, NM 87102, USA
Open: Daily from 11 am to 9 pm
Phone: +1 505-243-1440
photo by Jeremy Noble (CC BY 2.0) modified
4
Little Anita's New Mexican Food
Sample favourites from the Mexican kitchen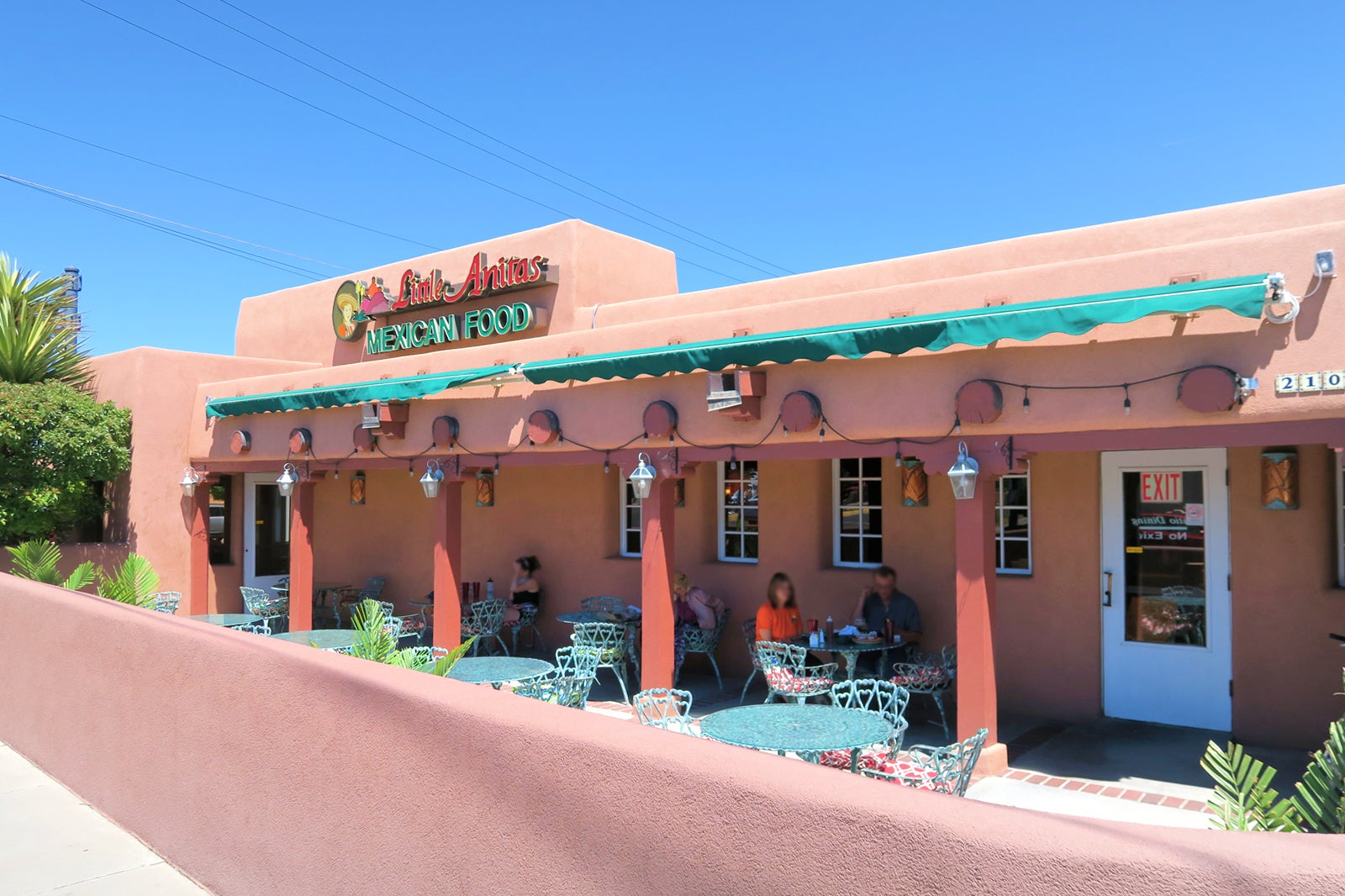 Eating at Little Anita's New Mexican Food might feel as if you're dining in your grandmother's home. In a setting resembling a large living room, the servers dish up Mexican staples like burritos and tacos for breakfast and lunch. There are several branches spread throughout the city.
The restaurant also has daily specials, such as the adobo and refried bean soup on Tuesdays as well as the Mexican Combination Plate on Wednesdays. Non-Mexican dishes are also available – you can find pancake sandwiches and steak and eggs skillet on its breakfast menu. Little Anita's is a chain restaurant with 10 outlets within the Albuquerque area, which enables you to pick your preferred spot.
photo by John Phelan (CC BY-SA 4.0) modified
5
Farina Pizzeria
Have an Italian feast with your loved ones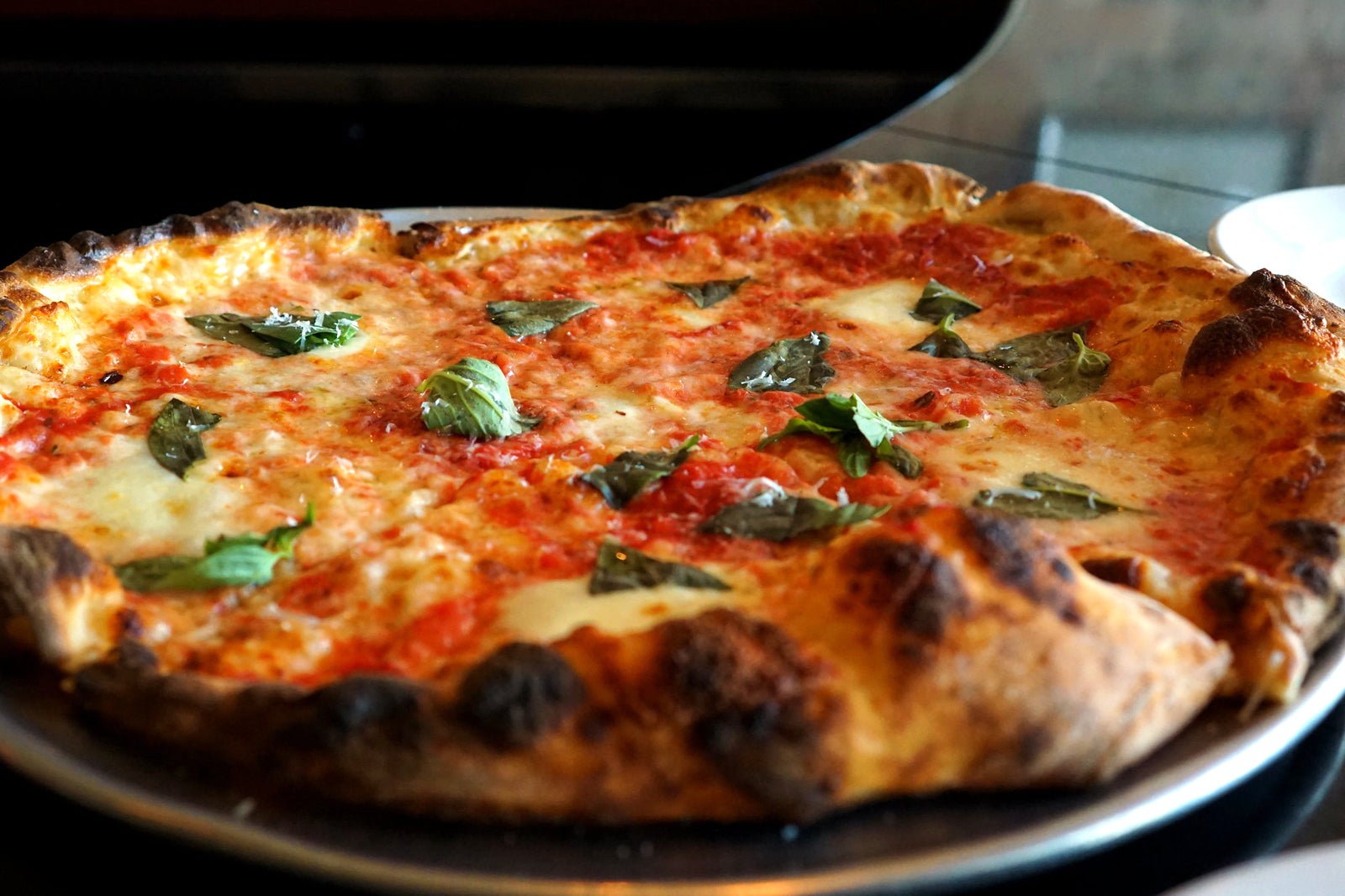 Farina Pizzeria is an attractive place to chat over a comforting meal in Albuquerque. The menu is clear-cut, with antipasto platters and homemade meatballs to start with. On the mains menu, you'll find an assortment of pizzas and a couple of Italian dishes. It also serves delectable desserts, such as gelato and ricotta cake.
Meatless options on Farina's menu include the sautéed mushrooms, oven-roasted Italian olives, various salads, and vegetarian pizzas. For a refreshing drink, you can pick from its extensive wine list or enjoy a local craft beer.
Location: 510 Central Ave SE, Albuquerque, NM 87102, USA
Open: Monday–Saturday from 3 pm to 8 pm, Sunday from 4 pm to 8 pm
Phone: +1 505-243-0130
photo by uıɐɾ ʞ ʇɐɯɐs (CC BY-SA 2.0) modified
6
Mary & Tito's Cafe
The locals' favourite Mexican eatery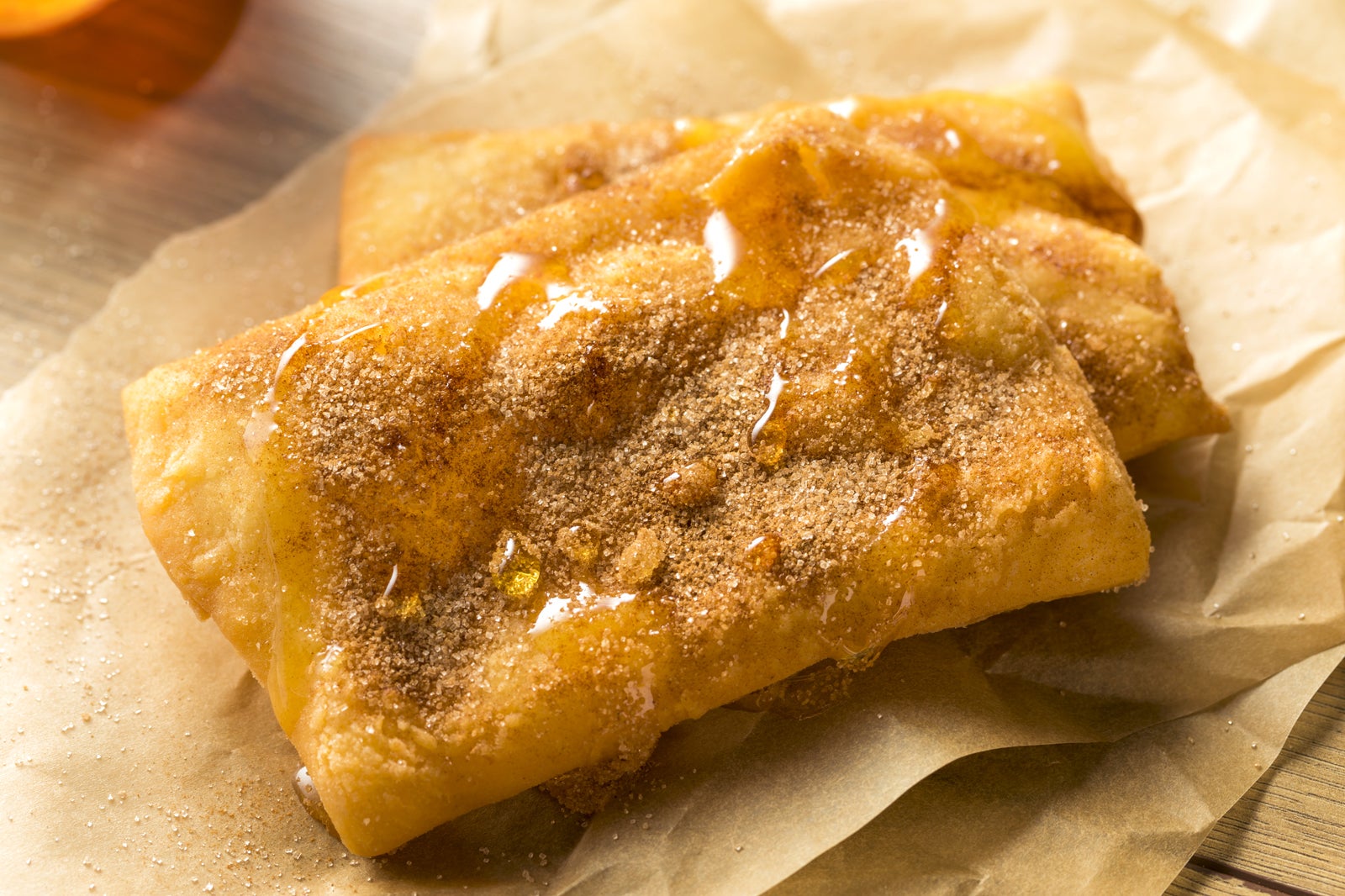 Locals often rave about Mary & Tito's Café, a Mexican bistro conveniently located in the centre of Albuquerque. It occupies a historic building that has a small dining room but offers a very extensive menu. Enjoy Southern comfort food at an economical price point, such as mixed plates with beans, rice, tamales, and tacos, or stuffed sopapillas (deep-fried pastries).
Mary & Tito's Cafe also specialises in carne adovada (New Mexico red chile pork stew) and chicharron (crispy fried pork belly). Don't forget to try the red salsa on the side, as it's very well-known in the city.
Location: 2711 4th St NW, Albuquerque, NM 87107, USA
Phone: +1 505-344-6266
7
Golden Crown Panaderia
Get fresh bread and snacks from this charming bakery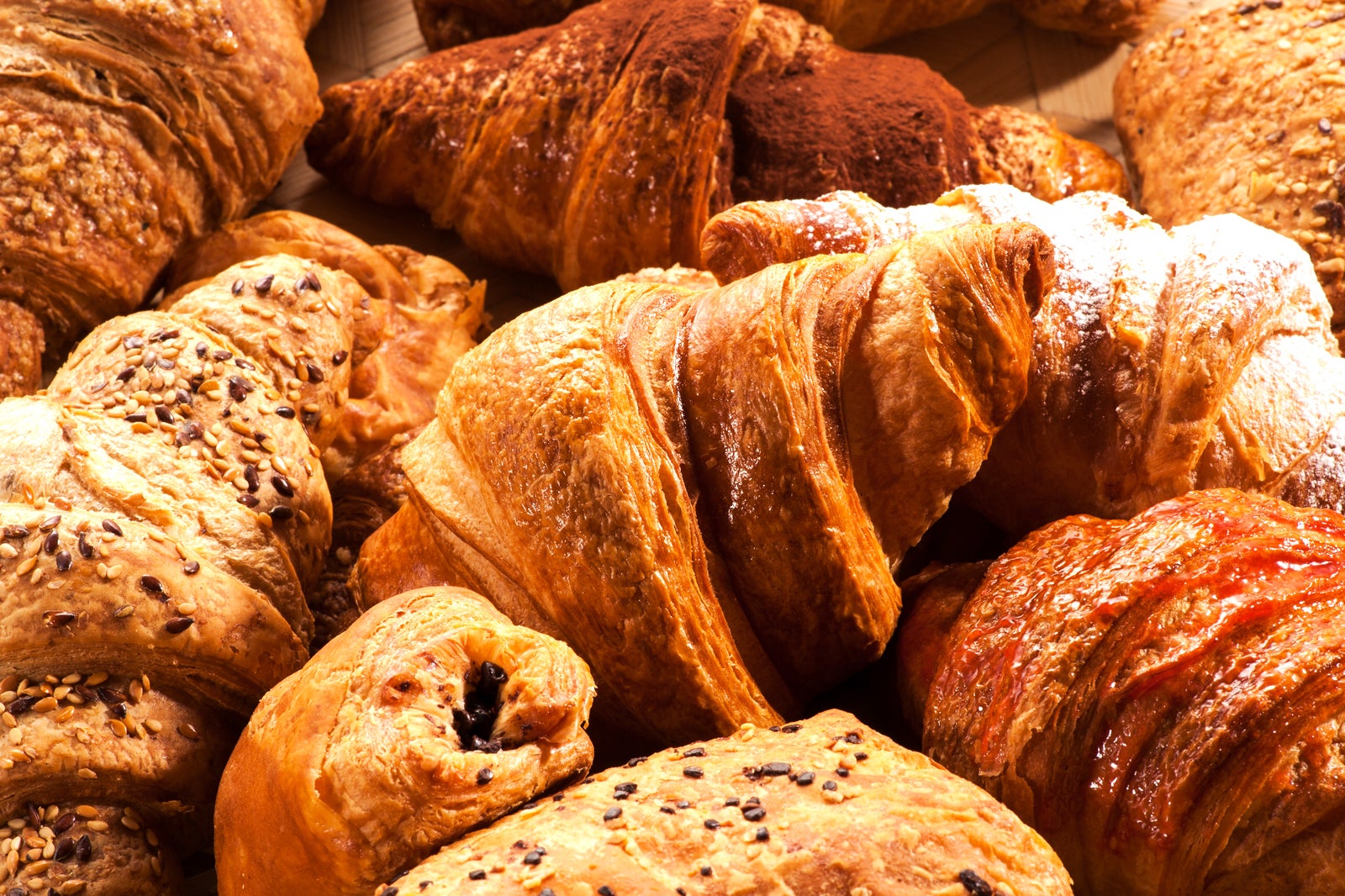 Golden Crown Panaderia is a must-visit if you're craving for doughy goodness in Albuquerque. Locals often come here to stock up on freshly baked loaves, empanadas, French baguettes, and green chilli bread. You can also find smaller nibbles like chocolate chip cookies, oatmeal and raisin biscuits, and molasses biscuits.
Golden Crown Panaderia also serves sandwiches and pizza, which you can enjoy at its mural-covered dining area. Its drinks menu includes milkshakes and smoothies.
Location: 1103 Mountain Rd NW, Albuquerque, NM 87102, USA
Open: Tuesday–Saturday from 7 am to 8 pm, Sunday from 10 am to 8 pm (closed on Mondays)
Phone: +1 505-243-2424
8
Poki Poki Cevicheria
A diner with a tropical Hawaiian vibe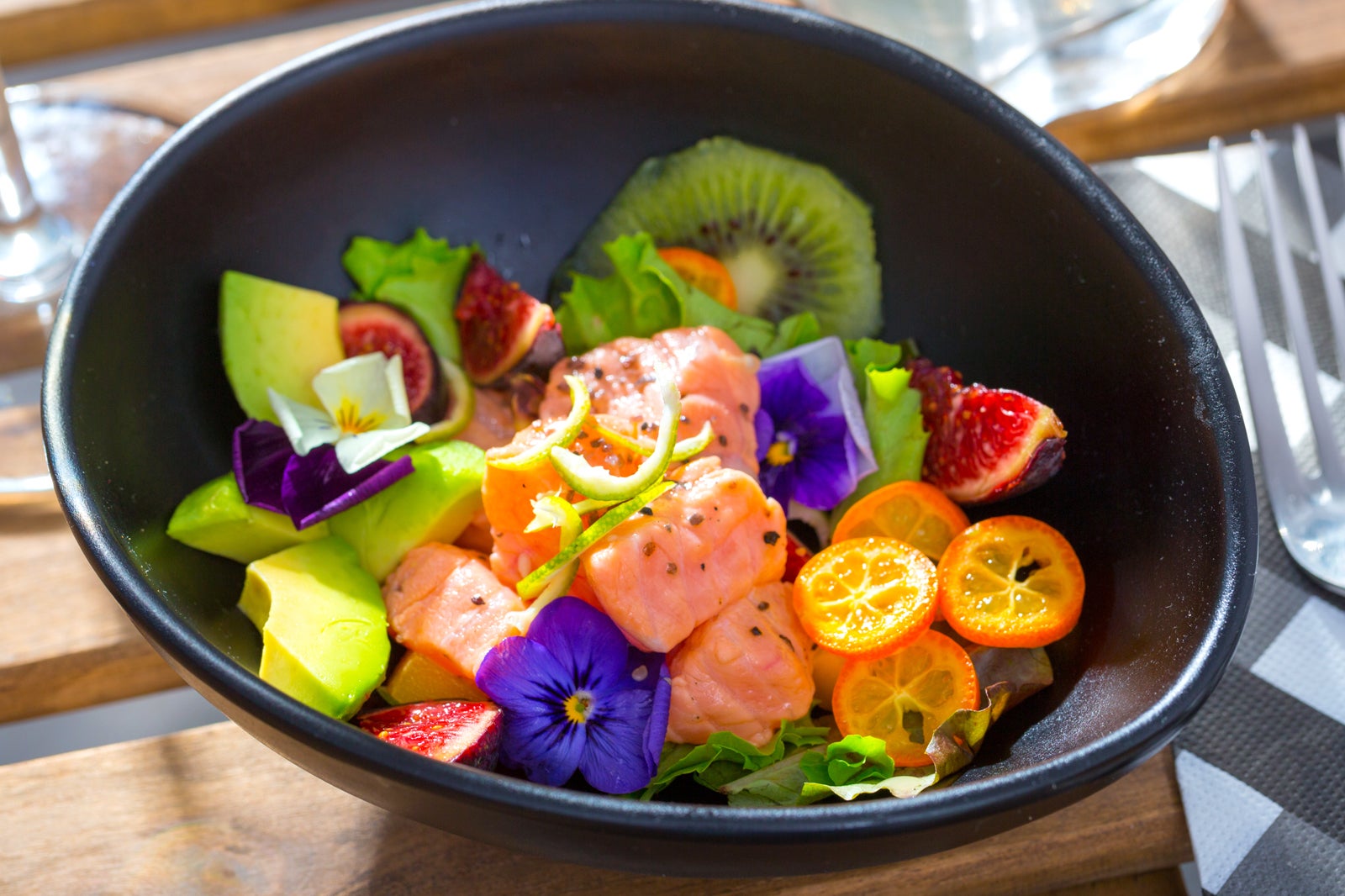 Poki Poki Cevicheria takes you on a culinary journey to the tropical islands of Hawaii. Its low-key environment is excellent for enjoying poke and ceviche bowls, both of which are Poki Poki's specialities. The fun part is constructing your own bowl, with customisable bases, toppings, sauces, and dressings. Besides the adjustable poke and ceviche bowls, you can order special bowls, tacos, and various side dishes.
You can pick from a wide range of bubble teas to pair with your meal. Poki Poki Cevicheria has 2 outlets in Albuquerque, one being in the centre and the other one in the northeast of the city.
9
Magokoro Japanese Restaurant
Tuck into the Japanese cuisine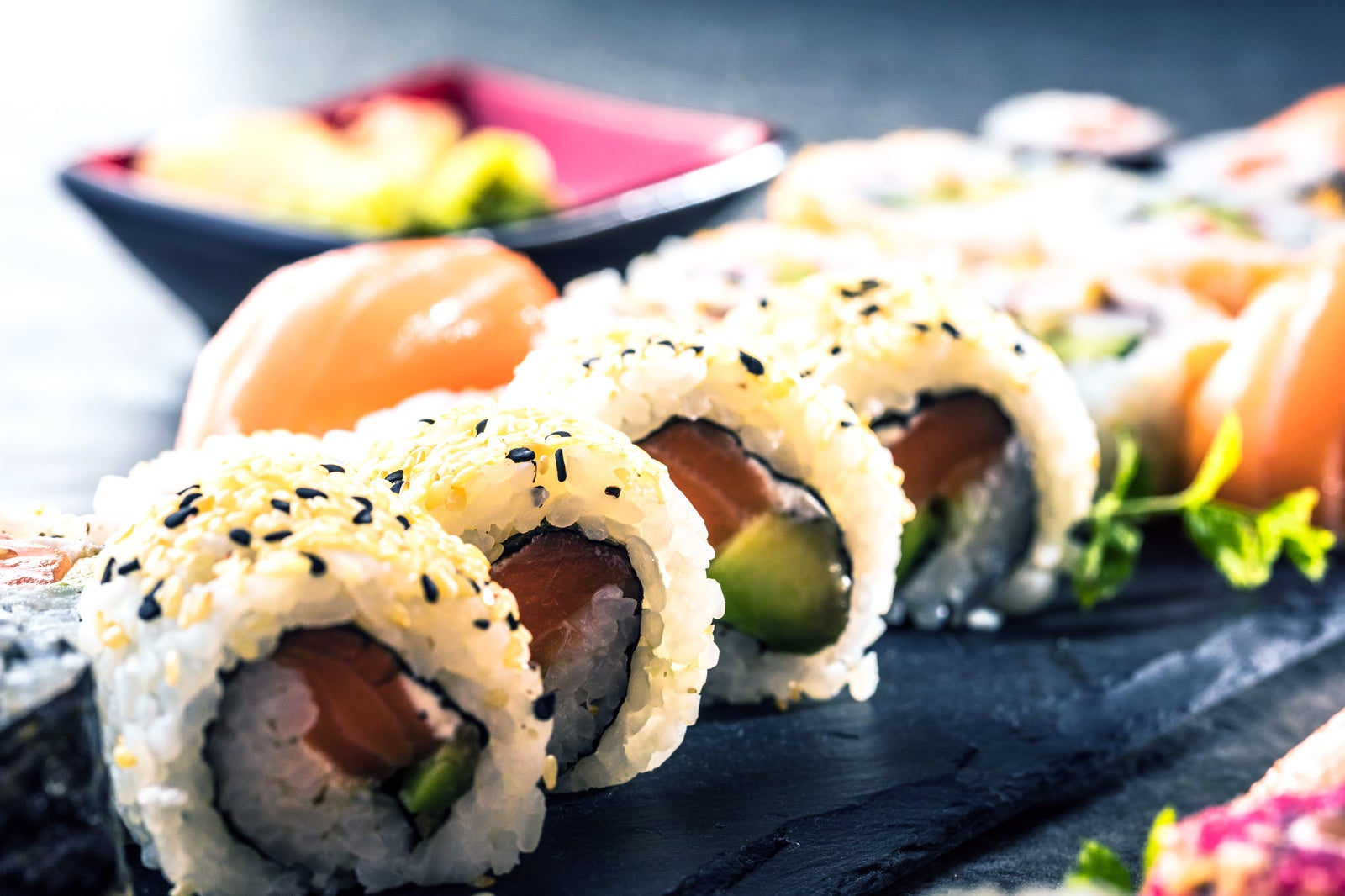 Magokoro Japanese Restaurant has been the locals' go-to for authentic Japanese food since 2006. Whether you're in the mood for a comforting bowl of ramen or to spice things up with Japanese curry, this family-owned eatery plates some classic dishes from the East. If you have a smaller appetite, consider ordering the gyoza dumplings, squid salad, or a portion of fried chicken. For dessert, try the purin, a remarkable sesame seed custard pudding.
Magokoro Japanese Restaurant is less than 1 mile west of Coronado Center, so it's easy to sit down for a Japanese meal after a shopping spree.
Location: 5614 Menaul Blvd NE, Albuquerque, NM 87110, USA
Open: Tuesday–Friday from 11 am to 6 pm, Saturday from 11 am to 8.30 pm (closed on Sundays and Mondays)
Phone: +1 505-830-2061
10
Restaurant Antiquity
Experience fine dining in Albuquerque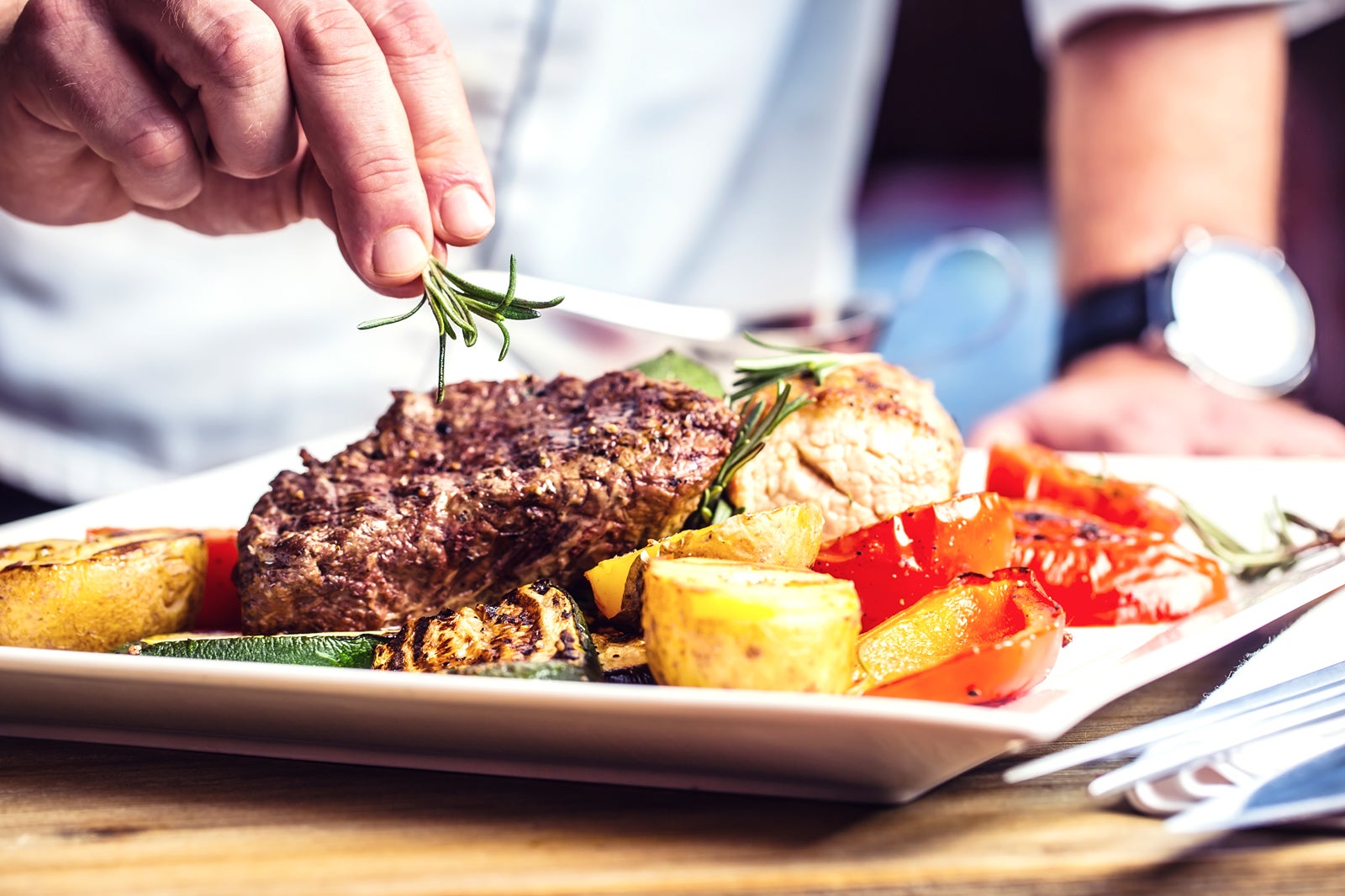 Restaurant Antiquity offers an extravagant dining experience in Albuquerque. With exquisite appetisers such as beef carpaccio and pan-seared crab cakes, along with mains like Australian lobster, the restaurant aims to provide a fine-dining affair in the very heart of Albuquerque.
You can find a formidable wine list as well, mainly consisting of Californian reds, which go well with the restaurant's steaks and pork dishes. Leave some room for dessert, because the pudding menu is irresistible. Choosing between the chocolate mousse and the 3-cream crepe might be the toughest decision of the night.
Location: 112 Romero St NW, Albuquerque, NM 87104, USA
Open: Sunday–Thursday from 4 pm to 7.30 pm, Friday–Saturday from 4 pm to 8 pm
Phone: +1 505-247-3545
Back to top