Phan Thiet and Mui Ne Weather
What is the Weather Like in Phan Thiet and Mui Ne?
The weather in Phan Thiet and Mui Ne is influenced by its tropical monsoon climate. The rainy season falls between April and October and the dry season is from November to March. This coastal town is also prone to drought due to its close proximity to the Binh Thuan Desert, making it the driest region in Southeast Asia. As a result, Mui Ne attracts visitors from across the world looking to visit unique geological formations such as Fairy Stream and the Sand Dunes of Mui Ne.
Travellers can also enjoy various recreational activities in Mui Ne as the average temperature is about 27°C between the months of November and April. Mui Ne also receives very little rain compared to other cities in Vietnam, so wearing comfortable clothing is highly recommended during your visit. Do note that swimwear is only appropriate for the beach and topless sunbathing is prohibited in Mui Ne.
1
What is the best time to go to Phan Thiet and Mui Ne?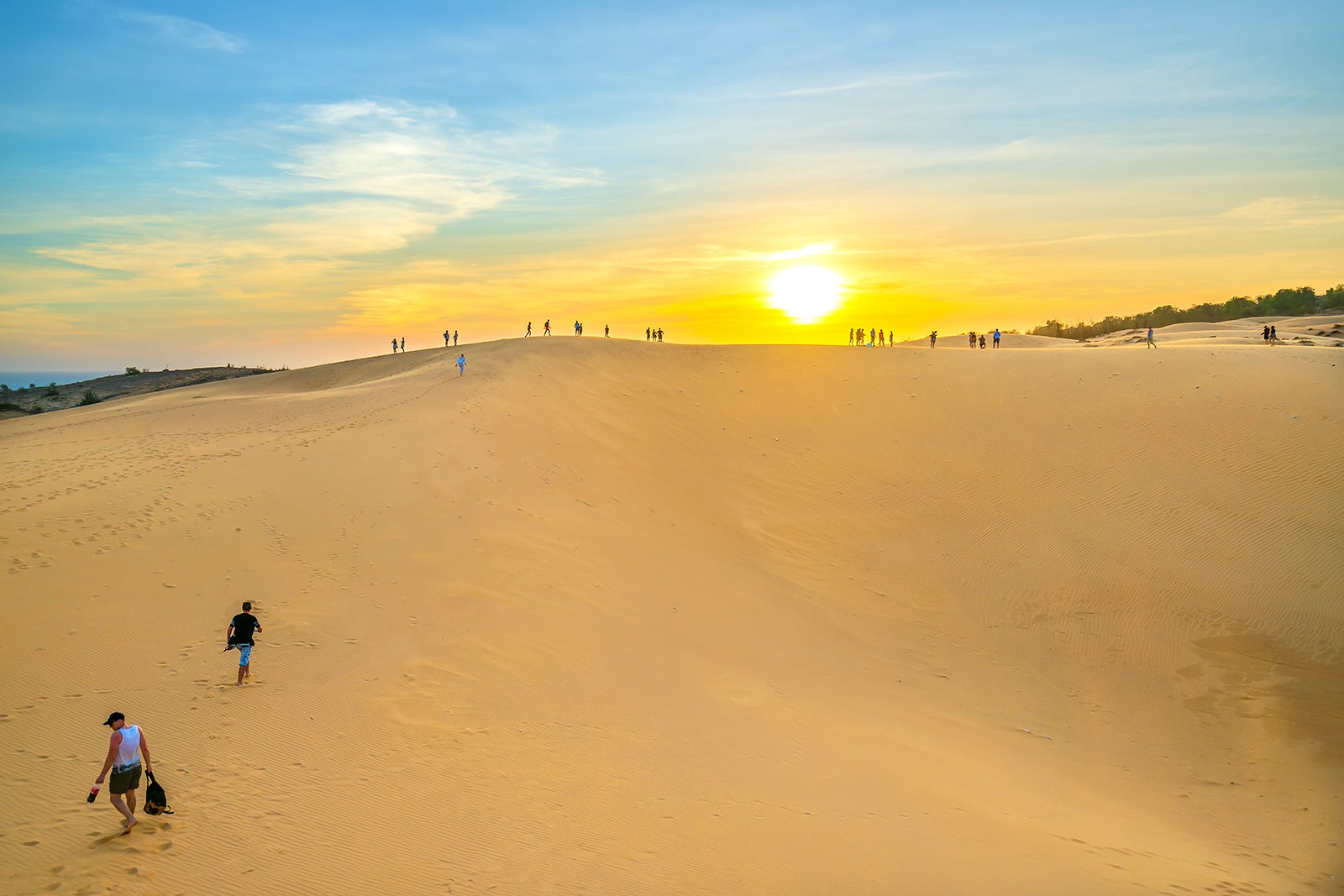 The best time to go to Phan Thiet and Mui Ne is between November and March. That's generally when skies are sunny with strong winds, resulting in optimum temperatures and wave conditions. Thanks to its rock-free waters, Mui Ne Beach is great for swimming, kayaking, surfing and kitesurfing.
Numerous food carts and local restaurants are set along the beach during the period, offering authentic Vietnamese dishes and fresh seafood at affordable prices.
2
When is the rainy season in Phan Thiet and Mui Ne?
The rainy season in Phan Thiet and Mui Ne occurs between April and October. During the period, the resort towns have an average humidity of 79%. Hour-long rainfall occurs in the afternoon and evening. Both towns tend to have flash floods and erosions in September.
Back to top