A Monterey Bay travel guide – maritime culture, picturesque towns and a bounty of seafood
A Monterey Bay travel guide – maritime culture, picturesque towns and a bounty of seafood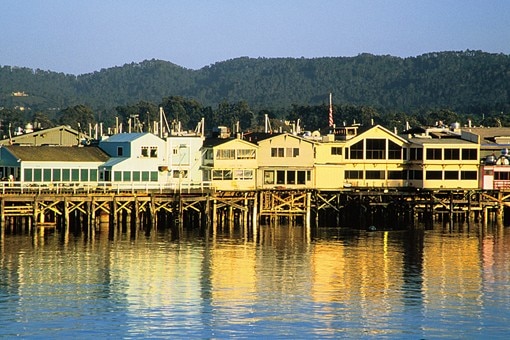 Whether spotting whales off the coast, hiking through lush canyons or indulging in a seafood medley, a unique experience unfolds on a Monterey Bay vacation. Book a Monterey Bay hotel and discover its intoxicating treasures.
Active adventures
The waters of Monterey Bay teem with marine life, both below and above the water. Get up close to bottlenose dolphins, squid and sea turtles on a scuba dive near Monterey. At Carmel River State Beach bring binoculars to spot pelicans, kingfishers or sandpipers. Sea otters, humpback whales and harbor seals play in the water near Point Lobos State Reserve. Head inland to hike through the lush forests at Wilder Ranch State Park, where sweeping canyon vistas unfold.


Family fun
Sea creatures of all shapes and sizes flourish in the three-story-tall kelp- forest tank at Monterey Bay Aquarium. Get up close to bat rays in the petting pool or commune with sea dragons in the Splash Zone. Watch fishing boats unload their daily catch at Fisherman's Wharf or spend a day at Monterey Bay National Marine Sanctuary kayaking, whale-watching or just playing on the beach.
Seafood in all flavors
Dine on Monterey red abalone paired with a Central Coast pinot blanc in a stylish Carmel dining room or tuck into halibut in a cozy Santa Cruz shack. Splurge on a 12-course wine-maker dinner in a 19th-century Mediterranean-style villa or take a table for crispy squid swimming in spicy orange-cilantro vinaigrette at a coastal bistro amid South American artwork. Wine lovers can taste up to 70 different wines in an oak tasting room with fantastic bay view as the backdrop.


Museums and culture
Take in the maritime culture along Fisherman's Wharf, where sea lions bark along the waterfront. Browse the shops and watch the anglers cast out for their dinner. Book a Monterey Bay hotel near Cannery Row and poke around the art galleries and souvenir shops. Ansel Adams photographs highlight the Monterey Museum of Art at Pacific Street, while surfing fans can check out long boards at the Santa Cruz Surfing Museum.
Discover
Find your perfect holiday in Monterey
From 330 hotels.