Sydney Shopping Guide - Find where and what to shop and buy
Sydney Shopping Guide - Find where and what to shop and buy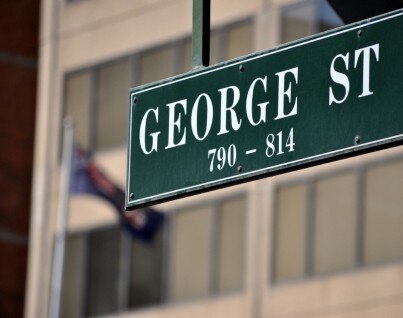 Visitors to Sydney will be more than impressed with the city's retail selection, which boasts an array of fashion boutiques, jewelry shops and large department stores. Inside the city, there are a number of areas that will entertain shopping aficionados for the whole day.
For large department stores the center of Sydney is the best place to go, with Pitt Street Mall having two major ones in close proximity to each other. Also in Pitt Street Mall are an abundance of small fashion shops with reasonably priced clothes.

Shoppers after brand named clothing and leather goods should head to the spectacular Queen Victoria Building (QVB), which has a large choice of shops and boutiques. The QVB also has some great souvenir shops where you can pick up something uniquely Australian for friends and family back home.


The Rocks
The historic Rocks district of Sydney is not only charming and fascinating, but also filled with retail shops. The Rocks has all sorts of shops, with some exclusive jewelry stores, fashion boutiques and souvenir shops. There is also a great choice of art galleries in the area which are also interesting to just browse.


Queen Victoria Building
The Queen Victoria Building is a late 19th century building that has been transformed into a beautiful shopping center. Over five levels of small retail outlets sell everything from brand name fashion labels to jewelry and souvenirs. The shops in the QVB, as it is commonly referred to, are generally more expensive than those in other shopping areas of Sydney.


Darling Harbour
The beautiful Darling Harbour area of Sydney has a variety of restaurants, entertainment venues and in particular, shops. The main Darling Harbour Shopping Centre has countless retail shops selling everything from souvenirs and novelty items to jewelry and fashion. Darling Harbour is busy every day, especially on weekends when families come for a day out.


Pitt Street Mall
Located in the heart of the city, Pitt Street Mall is a section of the main street closed to traffic that has a plethora of small specialty shops, large department stores, fashion boutiques and brand name outlets. There are also some small arcades which are home to charming and interesting boutique and souvenir shops.


Sydney shopping tips
Generally, the stores in the CBD and large shopping malls are busy on weekends with locals heading into the city. The best time of year for bargains is on Boxing Day (December 26) when all major shops and smaller boutiques have end-of-year sales, sometimes with merchandise discounted up to 80 percent.