Pattaya Travel Guide - Your destination overview of Pattaya, Thailand
Pattaya Travel Guide - Your destination overview of Pattaya, Thailand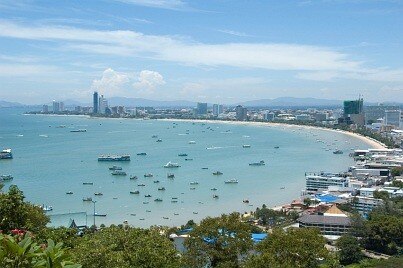 Pattaya is one of the most popular cities for tourists to visit in Thailand. Located on the east coast of the Gulf, it is actually a young city when compared with the history of the country, being developed just 40 years ago and becoming popular with US soldiers enjoying R—R during the Vietnam War.
Its youthfulness does not seem to hinder its appeal however as five million tourists make their way here every year to take in the sights, sounds and girls on offer. For many visitors the sex tourism industry that booms here is part of the attraction but Pattaya is increasingly becoming an appealing destination for families.

There are countless girlie bars and shows on offer for every tourist, with most of them being centered on Walking Street. However, for those who wish to visit as a family quieter areas and manmade attractions such as zoos, museums and elephant parks offer great diversions from the night scene.


Greater Pattaya
This areas takes up most of the Banglamung coastline and is divided into a larger section, which extends east of Naklua Beach (the most northern beach in Pattaya), and Pattaya Beach (the main beach) as well as the cape of Buddha Hill, which is south of Pattaya Beach. This area is perfect for people wanting to escape the frenetic nature of the main beach.


Jomtien Beach
This beach lies just outside the main drag of Pattaya and is popular with local Thais heading out of Bangkok for the weekend and families. However, while it is quieter than the center of Pattaya, there are still many bars and restaurants to choose from.


North Pattaya (Pattaya Nua)
Not as far north as Naklua, but certainly the northern part of the main beach, this is a good place to stay for anyone wanting to stay within minutes of the center, but not in the heart of the action.


South Pattaya (Pattaya Tai)
Not as far south as Jomtien, this area is the most popular with tourists as is boasts the infamous Walking Street as well as Pattayaland and the main section of beach. It is the place to head for the best nightlife, shopping and atmosphere.


Central Pattaya (Pattaya Klang)
This area is not as busy as South Pattaya but the beach here is lovely and there are several bars, restaurants and shopping opportunities on the beach road. It is essentially the meeting place for both North Pattaya and South Pattaya.

Find more information about Pattaya and hotels in the area:
Pattaya hotels | Thailand hotels