Abu Dhabi shopping guide – where and what to shop and buy
Abu Dhabi shopping guide – where and what to shop and buy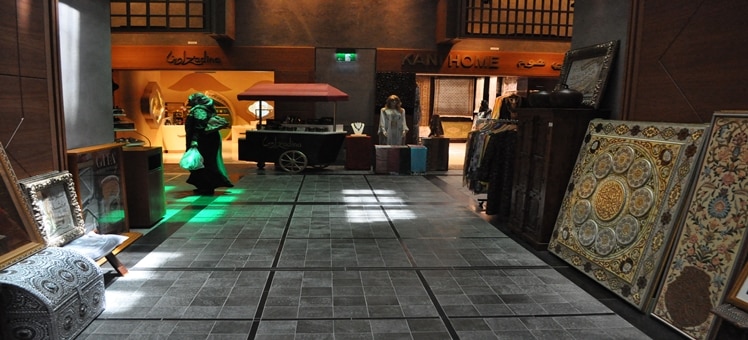 With everything from massive malls to the hectic souks, Abu Dhabi is a shopper's dreamland with all of your retail desires readily available.
Shopping can be quite the affair in Abu Dhabi with shoppers facing an overwhelming amount of choice. Compared to the West, the store attendants can appear overly-eager to engage with customers and their needs. It should be noted that this is more to do with shoplifting problems rather than finalising a sale. With this kind of service, its best to just smile and let the store attendants know that you'd like to be left alone for your decision making.To experience a more authentic local scene, head to one of the many renowned souks around town where you can test out your bargaining skills. High-end malls will have standard fixed prices but in the small independent stores or souks, business is done through bargaining. As there are no taxes in UAE, prices can be competitive and bargaining plays a big part of the shopping culture in the Emirates.
Shopping malls
Abu Dhabi's boastful amount of shopping malls can satisfy even the hardest of shopaholics. Marina Mall, located on the breakwater area, is the one of the city's flashiest shopping mall with major global brands such as Louis Vuitton and Hédiard's operating here. The Abu Dhabi Mall in the Tourist Club Area is a not so much of a shopping mall but more of shopping city with over 200 stores operating including a high-tech amusement centers for children. Abu Dhabi's newest shopping mall, The Galleria, is where the glitz and glamour of Abu Dhabi retail can be found, housing a fine collection of high-end brand such as Jimmy Choo, Diane von Furstenberg, Marc Jacobs and many more. Other popular shopping malls to take in during your stay include Al Wahda Mall, Khalidiyah Mall and Central Market.
Gold & Jewelry
"I have been in love with gold. I love its colour, its brilliance, its divine heaviness… But, above all, Mr Bond, I love the power that gold alone gives…" –
Goldfinger
. Satisfy your lust for all of life's finer things by taking a visit to the Madinat Zayed Gold Centre – Abu Dhabi's go-to centre for gold, diamonds, pearls and other decadent treasures. Located on the main Sheikh Hamdan St in the city center, the Liwa Center is another local favorite for all things jewelry with many stores selling superb quality jewelry designed by local jewellers who add their distinctive Arabic magic.
Traditional Souks
To truly experience the local life, escape the modern giant shopping malls and visit Abu Dhabi's traditional local souks. For centuries, souks have played a vital role in the identity of the Arab culture. The Carpet Souk located at Al Meena Road near the Dhow Harbour is the where you can purchase the finest quality carpets. Nearby is the home of The Fresh Food and Fish Souks where you can watch the locals do business while sampling some of the city's freshest items. For a real bustling affair, head to the Al Ain Souk (also known as The Central Souk) to practice your bargaining skills with the locals and score sweet deals.