Dining in Memphis - Barbecue to French Fare
Dining in Memphis - Barbecue to French Fare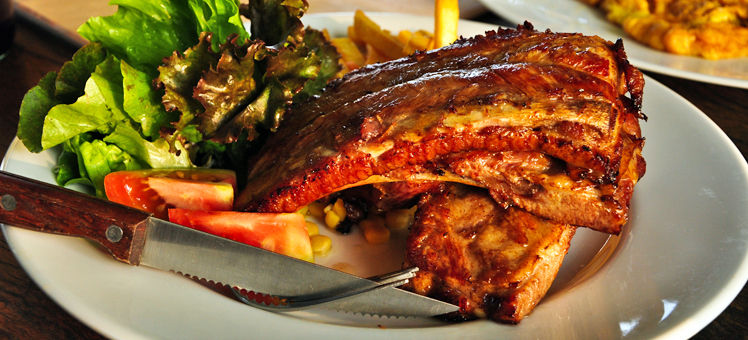 Memphis is known for its barbecue. With more than 70 restaurants serving this U.S. specialty, you'll find it on almost every corner of the city. However, the downtown area and hip neighbourhoods like the South Main Historic District and Cooper-Young have diverse culinary scenes. Diners can find everything from the southern "meat and 3" to Caribbean flavors, in the birthplace of rock 'n' roll.
Typical dishes
Of course, no trip to Memphis would be complete without sampling some barbecue. For something different, try the famous hot fried chicken at Gus's, a favorite among locals.
Downtown
Downtown Memphis provides an eclectic mix of cuisines, ranging from southern and Cajun food to hearty breakfast fare like eggs Benedict and French toast. If you're in search of barbecue, you can find what is, arguably, some of the best in the city at Charlie Vergos' Rendezvous. This landmark has been serving mouthwatering smoked meats since it opened in 1948. For a more upscale meal, head to another Memphis landmark, the famous Peabody Hotel. The Peabody is home to Chez Philippe, where you can enjoy seasonal French dishes.
South Main Historic District
This trendy area has some of the best restaurants in the city, including another famous barbecue joint, Central BBQ. If you're not looking for barbecue, though, it's also where you'll find the city's oldest restaurant, The Arcade. Opened in 1919, it serves fried peanut butter and banana sandwiches, a favorite of Elvis Presley, who was a frequent patron. Elsewhere in South Main, Gus's World Famous Hot & Spicy Fried Chicken serves a secret-recipe spicy fried chicken that many locals would call the best in the city.
Cooper-Young
The area surrounding the intersection of Cooper Street and Young Avenue in Midtown, the Cooper-Young neighbourhood is where you'll find southern comfort food and Asian-infused specialties. There's even a restaurant housed in an old beauty salon. The area has become one of the city's top culinary destinations, thanks to a handful of talented chefs who decided to open up shop within its borders. Sweet Grass is a favorite for its Low Country-inspired fare like shrimp and grits and Alaskan halibut with red rice and okra. Nearby, Tsunami serves up Pacific Rim cuisine prepared with fresh seafood and vegetables.
FedEx Forum area
The FedExForum is located a few steps off of Beale Street. If you're attending a Memphis Grizzlies game or a concert at the arena, chances are good you'll be looking for food as well. Thankfully, you can find several restaurants within walking distance of the forum, so it's easy to grab a meal before your event. Try gastropub fare, like the duck patty melt, at South of Beale. Also within walking distance, Automatic Slim's serves a menu influenced by Mexican, Caribbean, and Southeast Asian cuisines.