Arts and Culture in Memphis - From Museums to Ballet
Arts and Culture in Memphis - From Museums to Ballet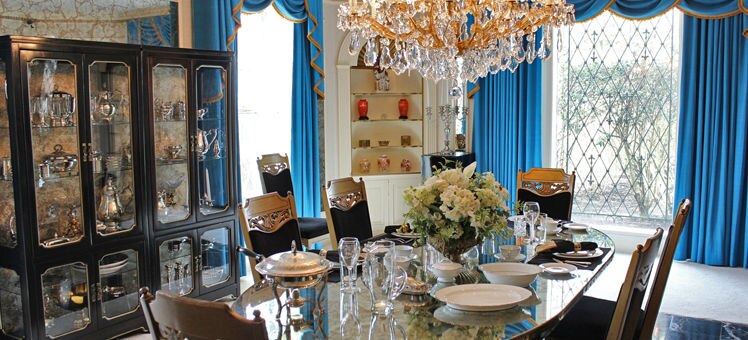 Memphis is one of Tennessee's highly historic and culturally diverse cities. Today, you can experience its rich culture through a multitude of art museums housing works by American artists and famous Impressionists. The city's vibrant past, from ancient times to the Civil Rights Movement, comes alive at its top history museums. As for performing arts, world-class opera and ballet are showcased in venues across the city.
Art museums
Memphis's impressive collection of art museums display everything from works by Impressionist masters to ornamental metal masterpieces. You can view works by Pissarro and Monet at Dixon Gallery & Museum or see 20th-century American and Italian Renaissance pieces at Memphis Brooks Museum of Art. A less-traditional museum, the National Ornamental Metal Museum, the only one of its kind in the United States, houses stunning examples of decorative metalwork.
Memphis Brooks Museum of Art
Housed inside a 1916 building in downtown, Memphis Brooks Museum of Art is the city's premier art museum. You can browse its permanent collection of works by American masters, as well as European masters like Renoir and Van Dyck.
1934 Poplar Avenue, Memphis 38104Tel: +1 901 544 6200
Memphis Brooks Museum of Art website
National Ornamental Metal Museum
This one-of-a-kind museum is dedicated to the art of decorative metalwork. It affords you the opportunity not only to view exceptional pieces of art, but also to see art being made by master blacksmiths.
374 Metal Museum Drive, Memphis 38106. Tel: +1 901 774 6380
National Ornamental Metal Museum website
History museums
Spanning the centuries from ancient times to the present, the history of Memphis is vast and diverse. You should plan some time to learn about the city's past through its history museums, which explore ancient peoples who shaped the Mid-South and the city's pivotal role in the Civil Rights Movement of the 1960s, among a multitude of other subjects.
Chucalissa archaeological museum
Established after the discovery of a Mississippian mound complex in the 1930s, C.H. Nash Museum contains a reconstructed Native American village as well as an active archeological site.
1987 Indian Village Drive, Memphis 38109. Tel: +1 901 785 3160
Chucalissa archaeological museum website
National Civil Rights Museum
Located in the South Main Historic District in downtown, this informative museum is housed inside the refurbished Lorraine Motel, the site of Martin Luther King, Jr.'s assassination. Exhibits focus on civil rights pioneers and the events surrounding the King assassination.
450 Mulberry Street, Memphis 38103. Tel: +1 901 521 9699
National Civil Rights Museum website
Performing arts
Memphis is known for its live music on Beale Street, but it's also home to a thriving performing arts scene. Each year, Opera Memphis performs a season of classical works by composers like Mozart and Verdi, and Ballet Memphis showcases its classical repertoire. Both groups perform in various venues throughout the city.
Opera Memphis
Established in 1956, Opera Memphis brings classical opera to the city of Memphis and the Mid-South region. The company performs at the Germantown Performing Arts centre and The Playhouse on the Square.
6745 Wolf River Parkway, Memphis 38120. Tel: +1 901 257 3100
Opera Memphis website
Ballet Memphis
Ballet Memphis was founded by Dorothy Gunther Pugh in 1986. Today, the company performs classic ballets like The Nutcracker and Romeo and Juliet at the Orpheum Theatre and other Memphis venues.
7950 Trinity Road, Memphis 38018. Tel: +1 901 737 7322
Ballet Memphis website
Performance venues
The city of Memphis is home to multiple performance venues, including the historic Orpheum Theatre in downtown, the Playhouse on the Square in Midtown, and the Germantown Performing Arts centre. Not only do Opera Memphis and Ballet Memphis call these venues home, but they also host a variety of concerts, musicals, and special performances throughout the year.
Orpheum Theatre
Once a venue for vaudeville acts, this historic theatre was rebuilt in 1928 following a fire. Today, it hosts Broadway shows, live performances, and special movie series.
203 South Main Street, Memphis 38103. Tel: +1 901 525 3000
Orpheum Theatre website