Busselton For Active Families - Beaches, Mazes, and Cuddly Animals
Busselton For Active Families - Beaches, Mazes, and Cuddly Animals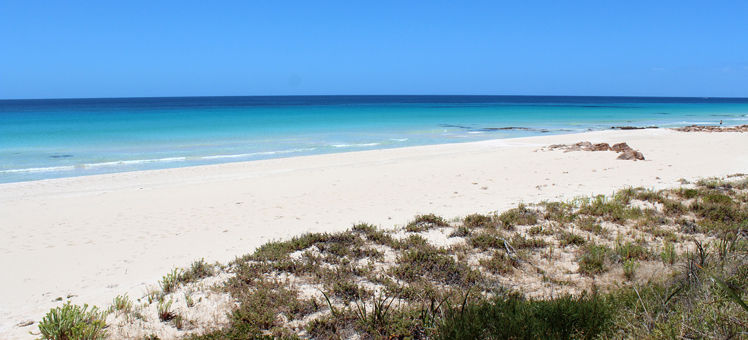 From lazy summer days lounging on the beach to fun water sports and horse riding adventures, Busselton offers plenty to keep active bodies and inquisitive minds entertained. Mazes and amusement parks will test your family's problem-solving skills. Little ones will love bottle-feeding baby lambs and goats at one of the region's many farms.
Busselton Jetty for kids
The adventure starts with an almost 2-kilometer ride on the Jetty Train - the kids should keep an eye out for dolphins on the way. At the end of the jetty, an 8-meter descent into the Underwater Observatory puts youngsters face-to-face with the denizens of the deep.
Busselton Jetty
At Busselton Jetty Interpretive Centre, 50 meters offshore, you can pick up souvenirs, and learn about the jetty's history at the Cultural Heritage Museum.
Busselton beachfront (Beach end of Queen St), Busselton WA 6280Tel: +61 8 9754 0900
Busselton Jetty website
Farms and horse riding
The rural landscapes around Busselton in the Margaret River region are dotted with farm stays, animal encounters, and horse riding experiences. Little ones will love meeting ostriches and kangaroos, and feeding lambs, ponies, rabbits, and other animals at Wonky Windmill Farm.
Wonky Windmill Farm
The farm's petting zoo is also home to llamas, alpacas, deer, and more. You can pack a picnic, or grab a bite at the Farm Cafe.
218 Yelverton Nth Road, Yelverton WA 6280. Tel: +61 8 9755 7201
Wonky Windmill Farm website
Mirravale Riding School
Mirravale caters to every ability. Young riders can enjoy a 20-minute pony ride through the property, while the older and more experienced can head out on trail rides.
Caves Road & Biddle Road, Yallingup WA 6282. Tel: +61 8 9755 2180
Mirravale Riding School website
Beach and water sports
Busselton's calm, clear waters and clean beaches make it the perfect family-friendly beach destination. The kids will have hours of fun in the sun on Aquatastic's inflatable slides, floating jungle gyms, and climbable iceberg.
Aquatastic
Life jackets are provided and there's a kids-only area for the little ones.
Busselton Foreshore, Busselton WA 6280. Tel: +61 434 778 068
Aquatastic website
Maze adventures near Busselton
Busselton and surrounds is home to 3 maze adventures. Amaze'n Margaret River is constructed from imposing conifer trees that blot out the sun. Yallingup Maze comprises wooden walls that change as you solve them, and there's a bouncy castle and large outdoor nature play area.
Amaze'n Margaret River
This labyrinth will challenge the most experienced maze-solver. You can also play the 18-hole Amaze'n miniature golf course and stroll the botanical gardens.
9978 Bussell Hwy, Margaret River WA 6285. Tel: +61 8 97587439
Amaze'n Margaret River website
Yallingup Maze
The Maze's Puzzle Café Restaurant has kids' meals, and free puzzles and games.
3059 Caves Road, Yallingup WA 6282. Tel: +61 8 9756 6500
Yallingup Maze website
Tasty local treats
Got a sweet tooth? You'll find plenty of spots in the Margaret River region to satisfy any craving. Margaret River Chocolate Company is one of Western Australia's most popular attractions, offering free entry and tastings. You'll also find numerous chocolate and fudge stores dotted around Busselton, as well as ice cream parlors doing a brisk trade in cool, sweet treats to savor on sunny days.
Margaret River Chocolate Company
Temptations here include over 30 hand-made truffles and gourmet chocolate sauces. You can also stay for lunch: the Chocolate Cafe serves burgers, salad, and soups, with cakes, chocolate fondue, and chocolate brownies for dessert.
415 Harmans Mill Road, Metricup WA 6280. Tel: +61 8 9755 6555
Margaret River Chocolate Company website
Simmo's Ice Cream
Simmo's makes 60 flavors of ice cream to an ancient Irish recipe, from local milk and cream delivered fresh from the dairy every morning.
Busselton Jetty, Busselton WA 6280. Tel: +61 8 9752 3473
Simmo's Ice Cream website