Discovering Royal Mysore - History, Culture, and Temples to Explore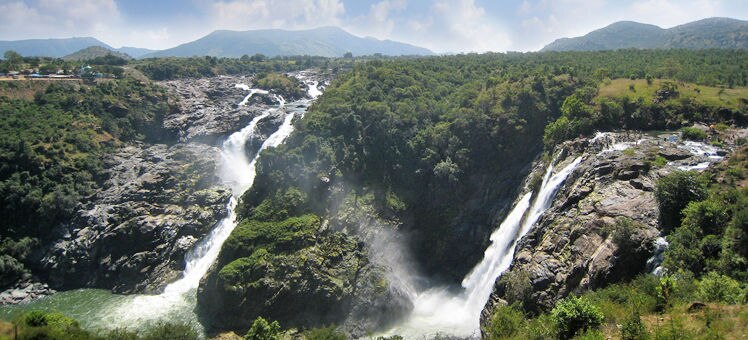 Mysore has museums, heritage architecture, and historic sites in abundance, but also offers sparkling lakes, spacious gardens, and several nature parks. The zoo is home to 100s of native animals, while bird-spotting at Karanji Lake is a relaxing experience. A worthwhile excursion is to Sri Chamundeshwari Temple, perched on Chamundi Hill, from where you can take in a view of all Mysore.
Mysore Palace
World Heritage-listed Mysore Palace, also known as Amba Vilas, is an Indo-Saracenic masterpiece. Designed by English architect Henry Irwin, it was built in 1912 during the Edwardian Raj. The interior contains a dazzling display of mirrors, stained glass, ornate ceilings, and mosaic floors, as well as personal effects and paintings of the royal family. On Sundays and national holidays, from 7:00-7:45 PM, the palace is illuminated by nearly 1,000 bulbs. Also on view are sculptures, antiques, and a large armoury, while in the grounds there's a set of Hindu temples.
Mysore Palace, Sayyaji Rao Road, Mysore 570001, Karnataka; Tel: +91 821 2421 051; Website: Mysore Palace
Spacious parks and gardens
There are plenty of green spaces around Mysore, ranging from manicured royal gardens to nature parks. The Brinddavan Gardens, 15 miles away, were created in 1932 by Krishnaraja Wodeyar IV. The symmetrical terraces are styled after Mughal gardens in Kashmir, with lawns split by water channels and lined by flowers. During the day you can boat on the lake, and 3 evenings a week the musical fountains are lit up in various colours. Close to the city, by the University Campus, huge Kukkarahalli Lake has good walking trails and birdwatchers might see cormorants or storks.
Mysore's museums and galleries
Jaganmohan Palace, one of Mysore's oldest buildings, has housed the Sri Jayachamarajendra Art Gallery since 1915. The collection includes paintings of the royal family, works by famed Indian artist Raja Ravi Varma, and rare musical instruments. The Rail Museum, behind the station, provides a quaint interlude where you can investigate the maharani's wood-panelled saloon as well as steam engines and railway memorabilia. Also check out the small folklore museum, inside beautiful Jayalakshmi Vilas Mansion, which displays over 6,500 artifacts including temple chariots, wooden statues, masks, and costumes from all over Karnataka.
Chamundi Hill and Chamundeshwari Temple
Chamundi Hill, 8 miles to the south of Mysore, makes an excellent half-day excursion. Topped by a towering 7-story carved goparum (gateway), the sacred hill is the location of Sri Chamundeshwari Temple. There are more than 1,000 steps for pilgrims to climb to the summit, but you can also take a bus to the top. As well as being a hive of religious activity, there are mesmerizing city views from the temple. On the walk back down, look out for an ancient statue of Shiva's bull, Nandi, hewn from a piece of solid rock.
Animals and bird life
One of the world's oldest zoos, Mysore Zoo was established in 1892 by the royal family, for their own enjoyment. There are birds and beasts from over 40 countries, including Indian species like Bengal tigers, elephants, gaur (bison), and Himalayan black bear. The zoo also encompasses botanical gardens, showing exotic species from India and abroad, and Karanji Lake Nature Park. If you're a keen bird-watcher, Karanji is a must, with pelicans and painted storks visiting in the breeding season. The lush natural surrounds also include a walk-through aviary and butterfly park, and you can go boating on the lake.