Stay at the Beach or Downtown, or Sleep Amid the Trees - Accommodation in Busselton
Stay at the Beach or Downtown, or Sleep Amid the Trees - Accommodation in Busselton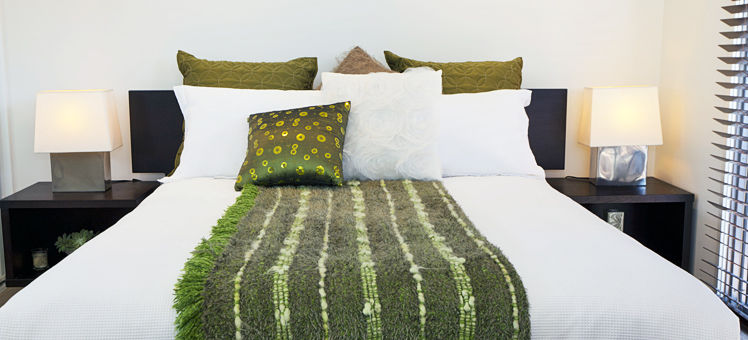 Busselton's downtown is fairly compact - Busselton Jetty is a kilometer from the CBD - so if you'd like to stay central, the main question is whether you prefer to be in the thick of the arts and nightlife action, or a few steps from the sand. There are also a few more secluded lodgings in West Busselton and in the trees at Tuart Forest National Park.
Near Busselton Jetty
It's pretty much a given that you'll be spending a hefty chunk of your time on Busselton's gorgeous beaches, so choosing to stay along the town's waterfront is a no-brainer. You'll be steps from swathes of soft sand, water sports shops, and vibrant eateries - and, of course, famous Busselton Jetty.
You'll find accommodation options here to suit every budget and preference, ranging from B&Bs and motor inns to luxury guesthouses and modern resorts.
Busselton Downtown
If you stay in Busselton's downtown, you'll be in the heart of the city's thriving arts scene and within a few blocks of its best places to eat and drink out. And you'll still be within 15 minutes' stroll of the beach.
Whether you're on a romantic getaway with your better half or enjoying an extended family vacation, you'll find something to suit, from luxury resorts with azure-blue swimming pools to homey guesthouses.
Near Tuart Forest National Park
If your ideal getaway involves waking to the sound of birdsong and views over shady, sun-dappled trees, look no further than Tuart Forest National Park. You can start your day with a stroll through the largest remaining section of pure tuart eucalyptus forest in the world, and finish with a barbecue as the sun sets beyond the canopy.
There are fewer options here than downtown and beachfront Busselton, but you still have a range of accommodation styles to choose from, including a sizable inn and secluded, stand-alone cottages.
Search for Near Tuart Forest National Park hotels
West Busselton and Broadwater
The area west of Busselton's downtown offers slower-pace surrounds, while still placing you close to the beach. Accommodation also tends to be larger, and most places have pools. Plus, you'll still be within a few kilometers of Busselton Jetty.
If swimming pools, extensive fitness and activity amenities, and facilities such as tennis courts are important to you, you'll find resorts here offer more value for money than those downtown. Many resorts offer rooms or villas with kitchens and balconies, perfect for families or groups. You'll also find homey campgrounds for the budget-conscious on this side of town.